Enchant This Halloween: Spellbinding but Simple Goth Red Nail Looks
As the dark nights slowly creep in and summer fades into the distance, so too does our wardrobe change, along with our makeup looks. And in a way, embracing fall doesn't need to mean saying goodbye to all of your favorite colors.
Blood red usually isn't a classic autumnal hue, but with Halloween coming up, a gothic touch can be the centerpiece of a mysterious and alluring look.
From the spicy goth spin on French manicure to blood-soaked ombre designs, a horror-inspired Halloween red nail look can give you a unique and stylish touch.
By adding an unexpected edge to a traditional color, you can create an exotic and enchanting look that will transport you and your viewers into a mystic realm with just a few shades of nail polish. To bring out the full potential of your manicure, you don't need a complicated nail art. Just a few simple techniques and products combined can transform your ordinary nail look into a dramatic and captivating one.
If you're in need of ideas, or you're simply searching for a bit of inspiration, here are some ideas to get you started on your own wizard-like manicure.
Gothic Splendor: Unlock a New Autumnal World with Red Nails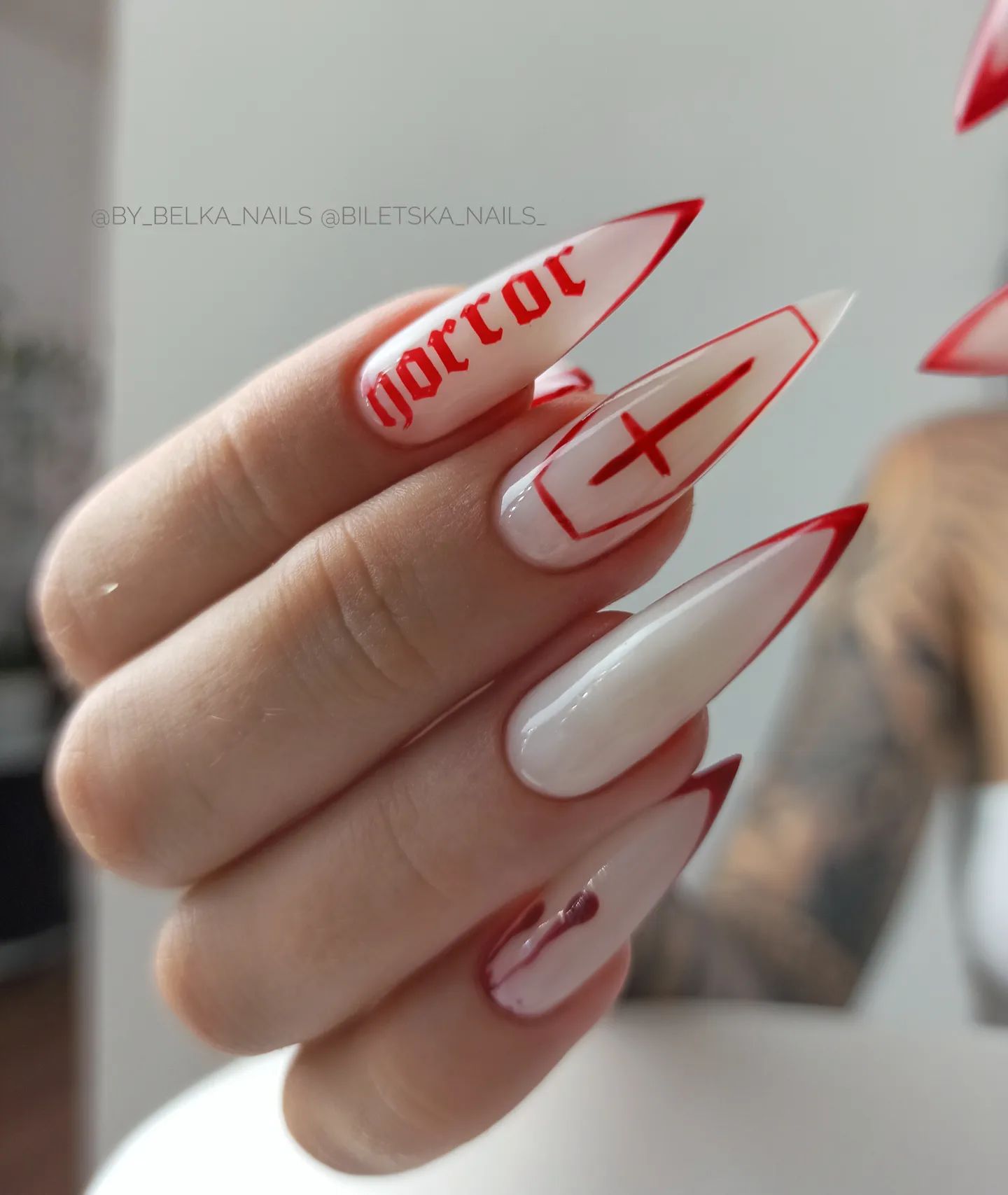 IG @by_belka_nails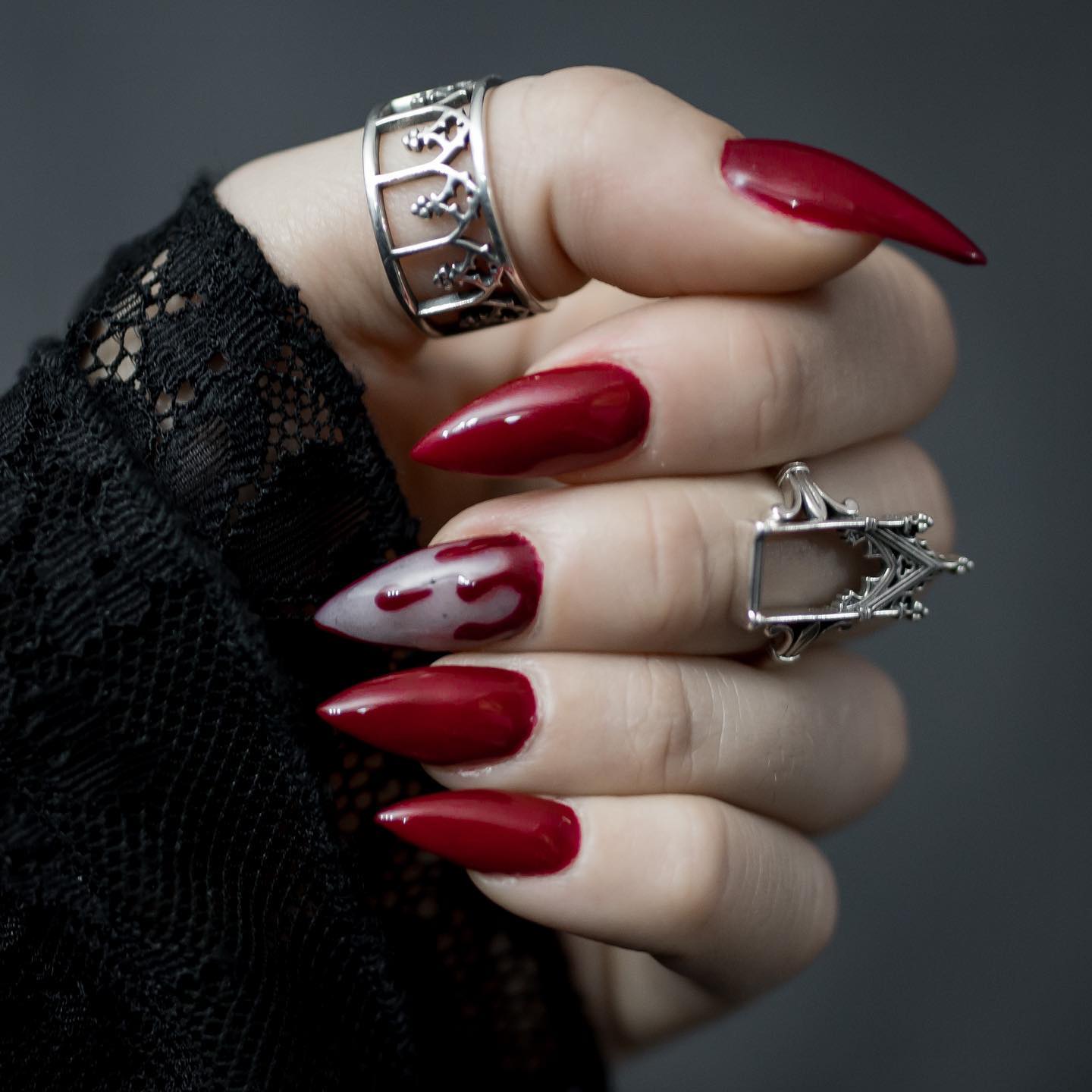 IG @fedebiancyshinoda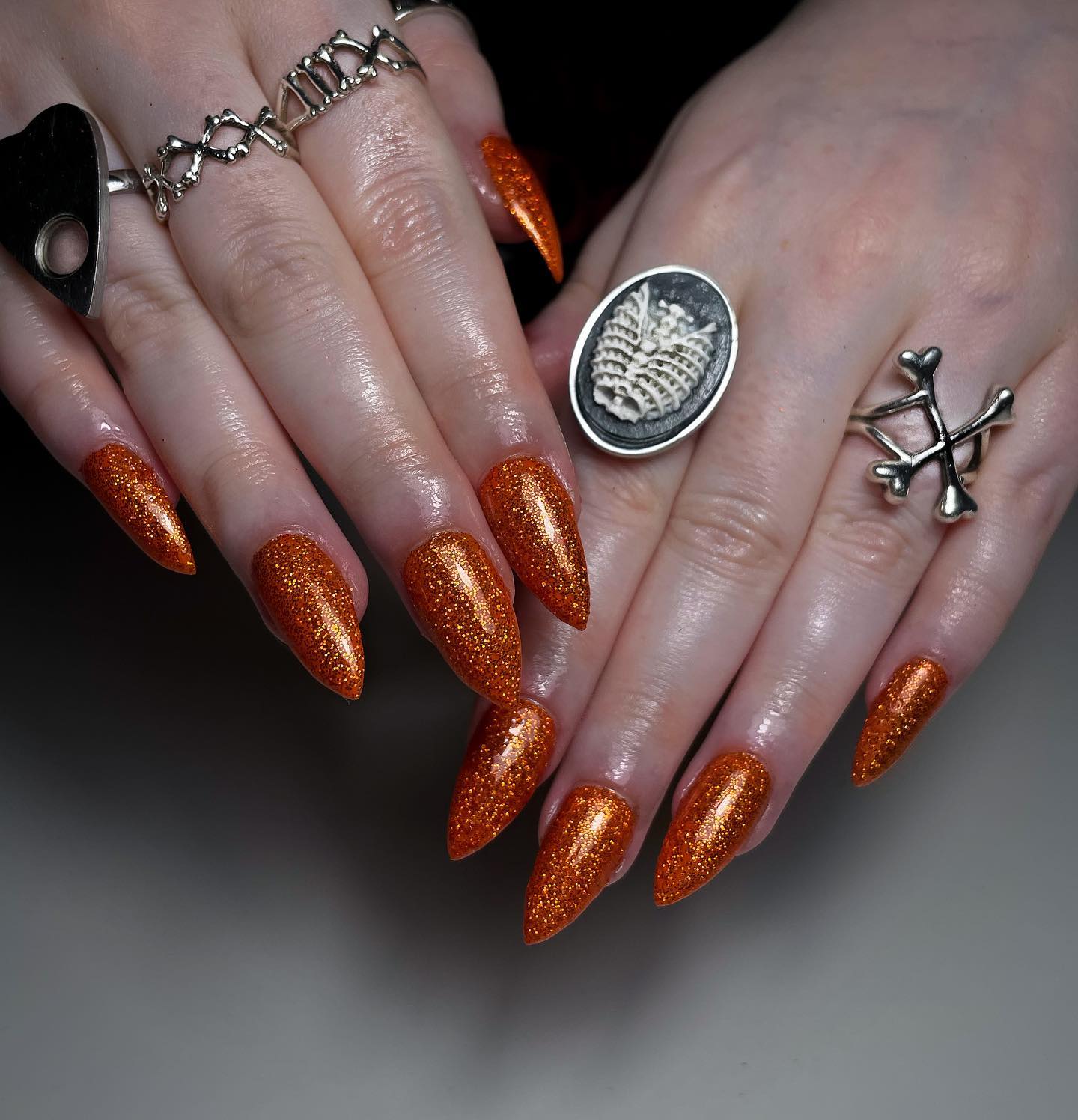 IG @trickortreatnails - similar nail polishes also at ilnpbrand
IG @nailss.by.gracie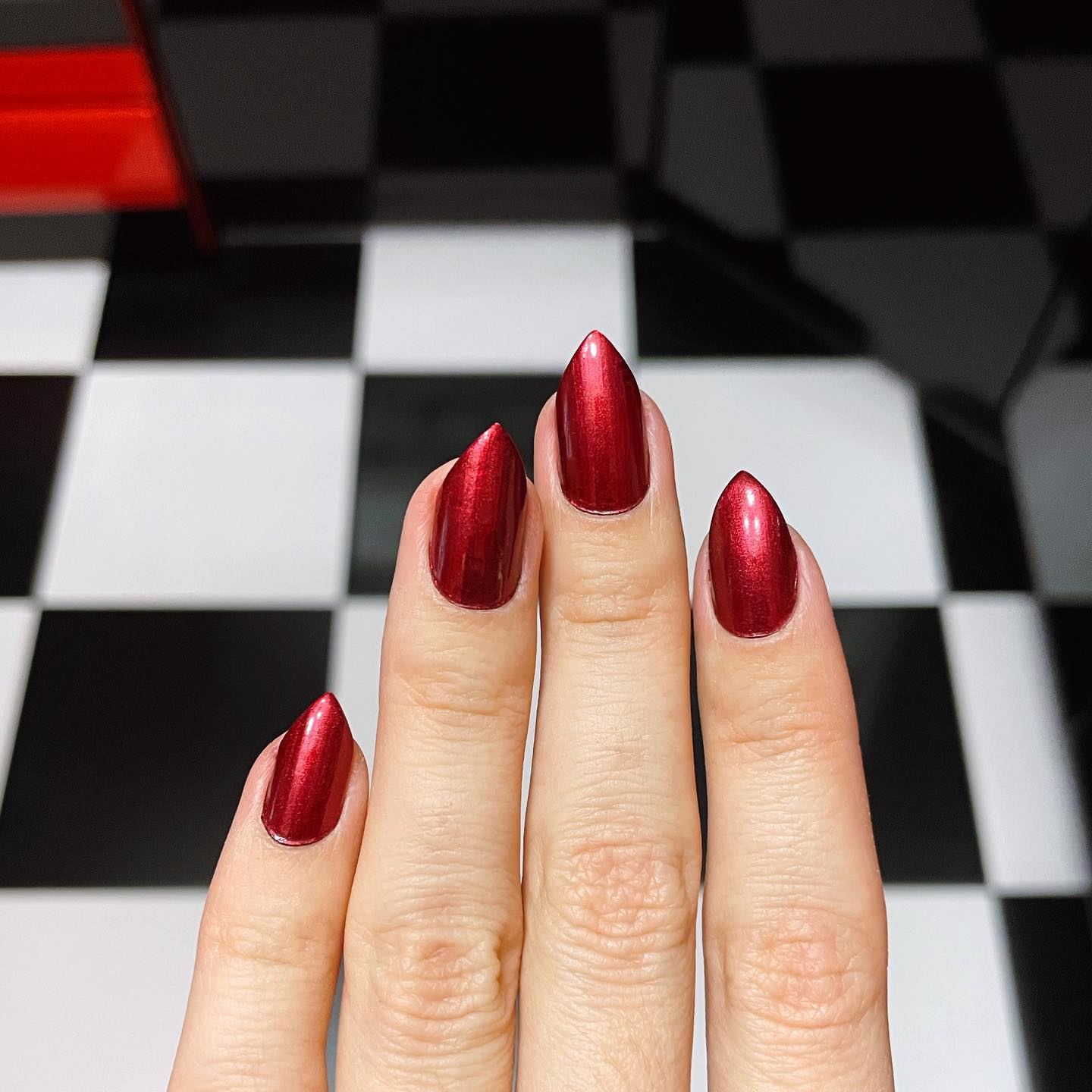 IG @psixsan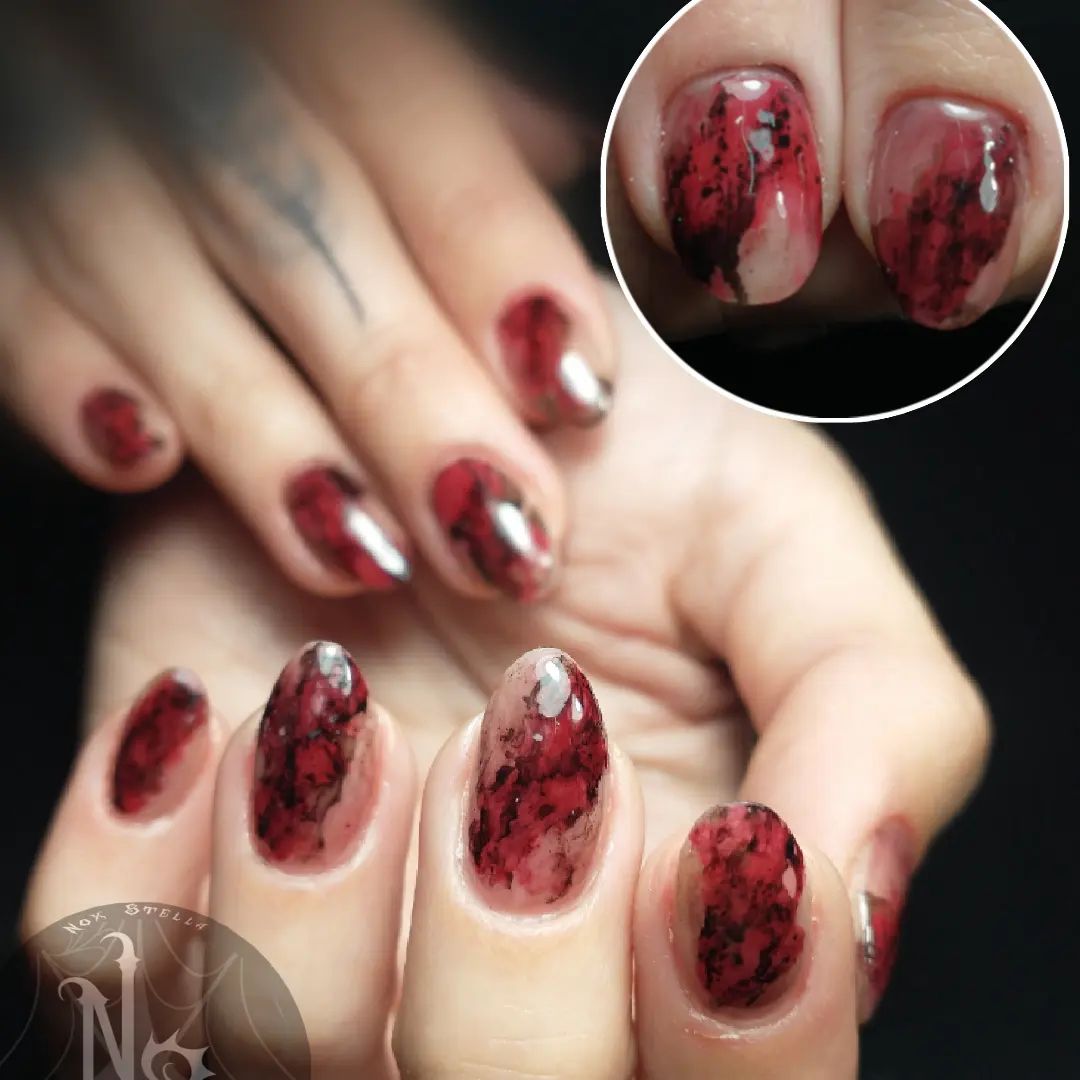 IG @noxstella_nails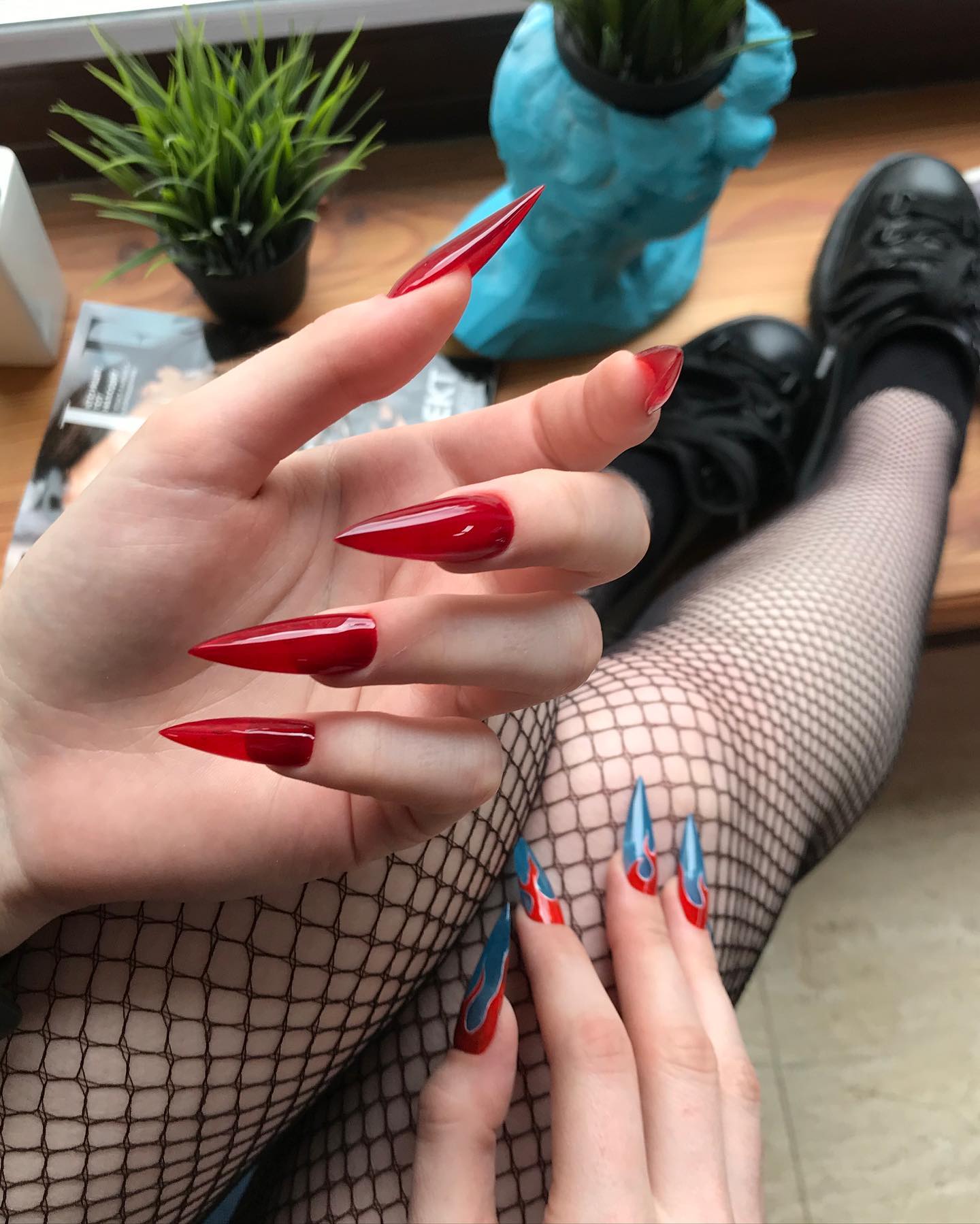 IG @smartnails_lviv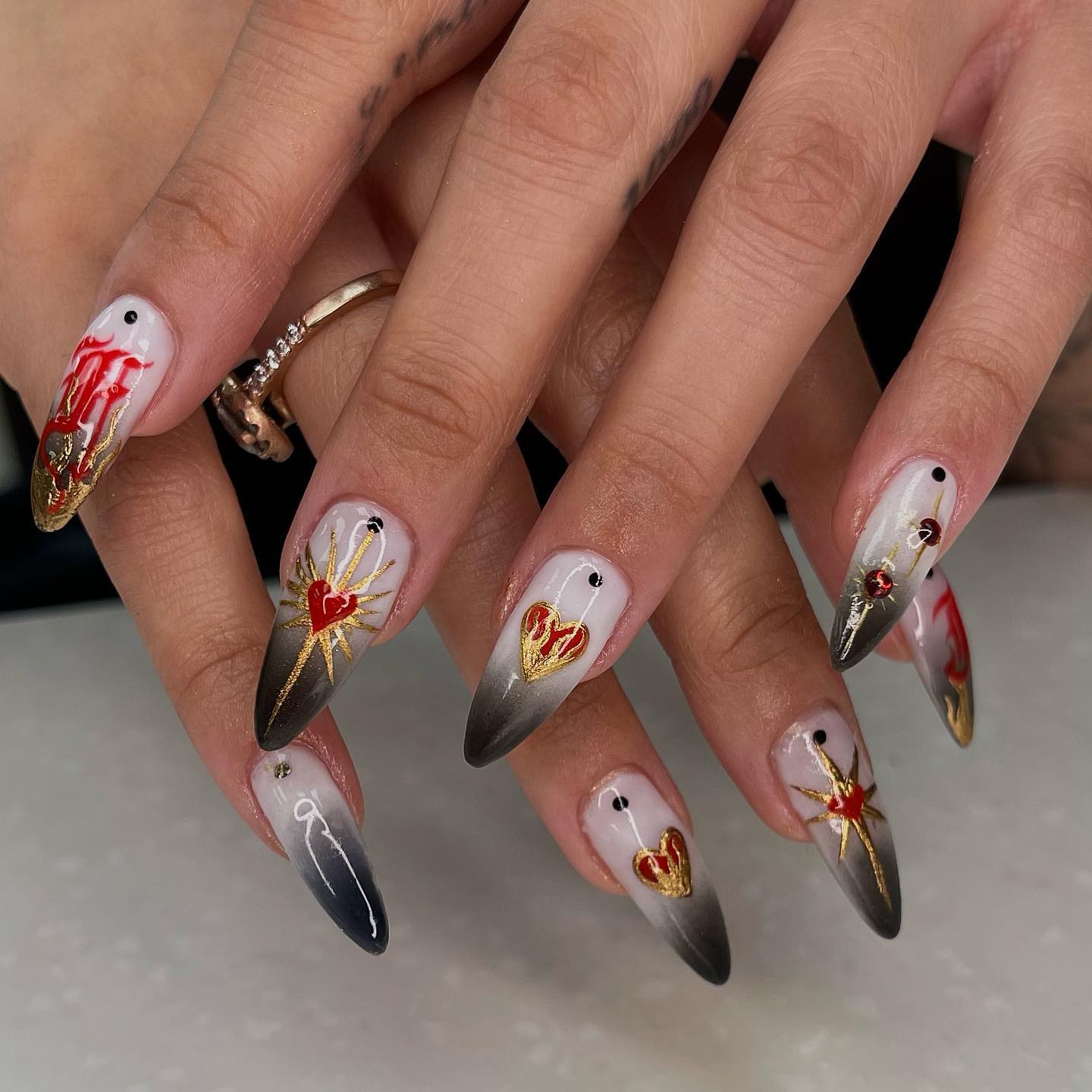 IG @paintedbykirstie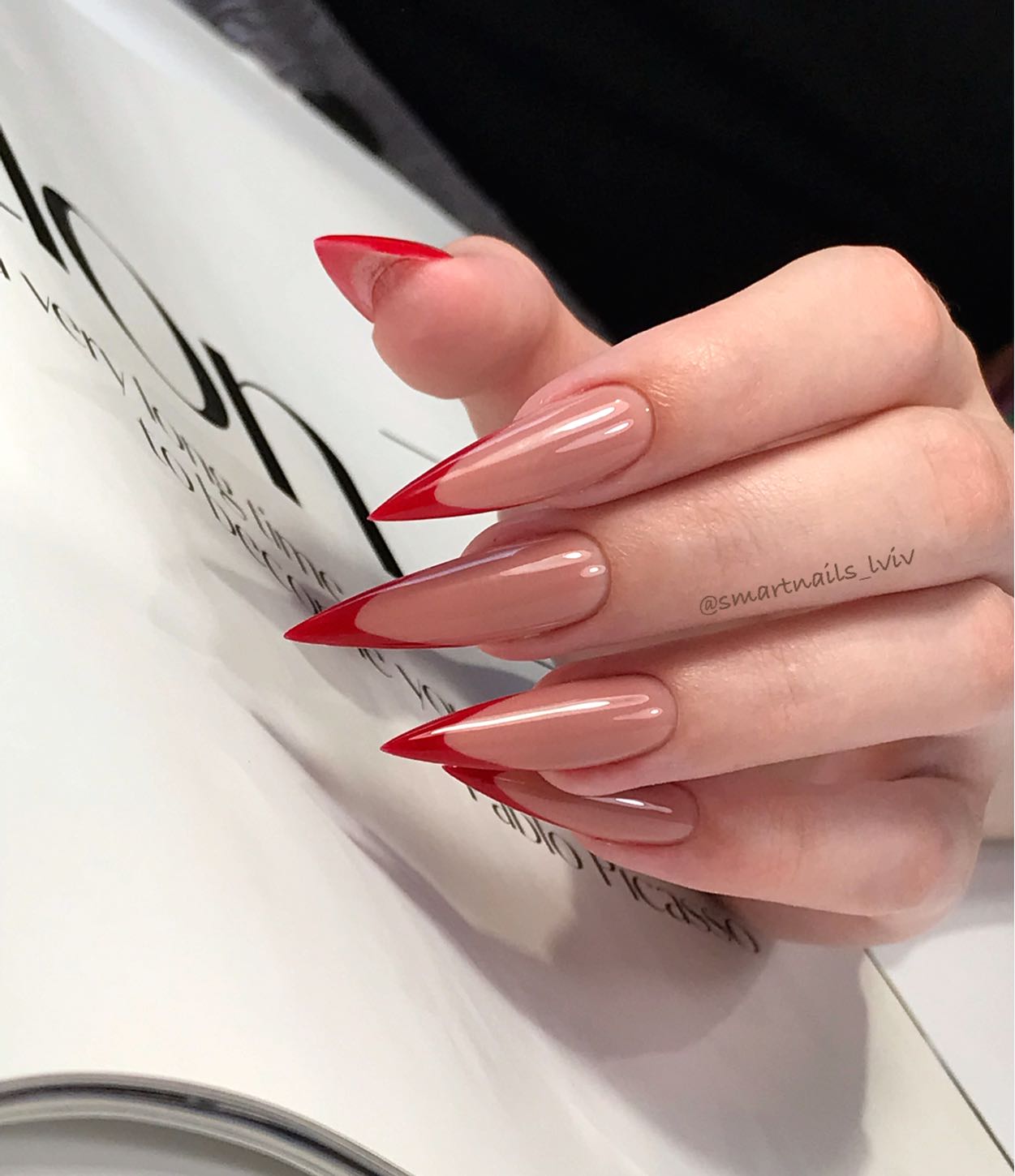 IG @smartnails_lviv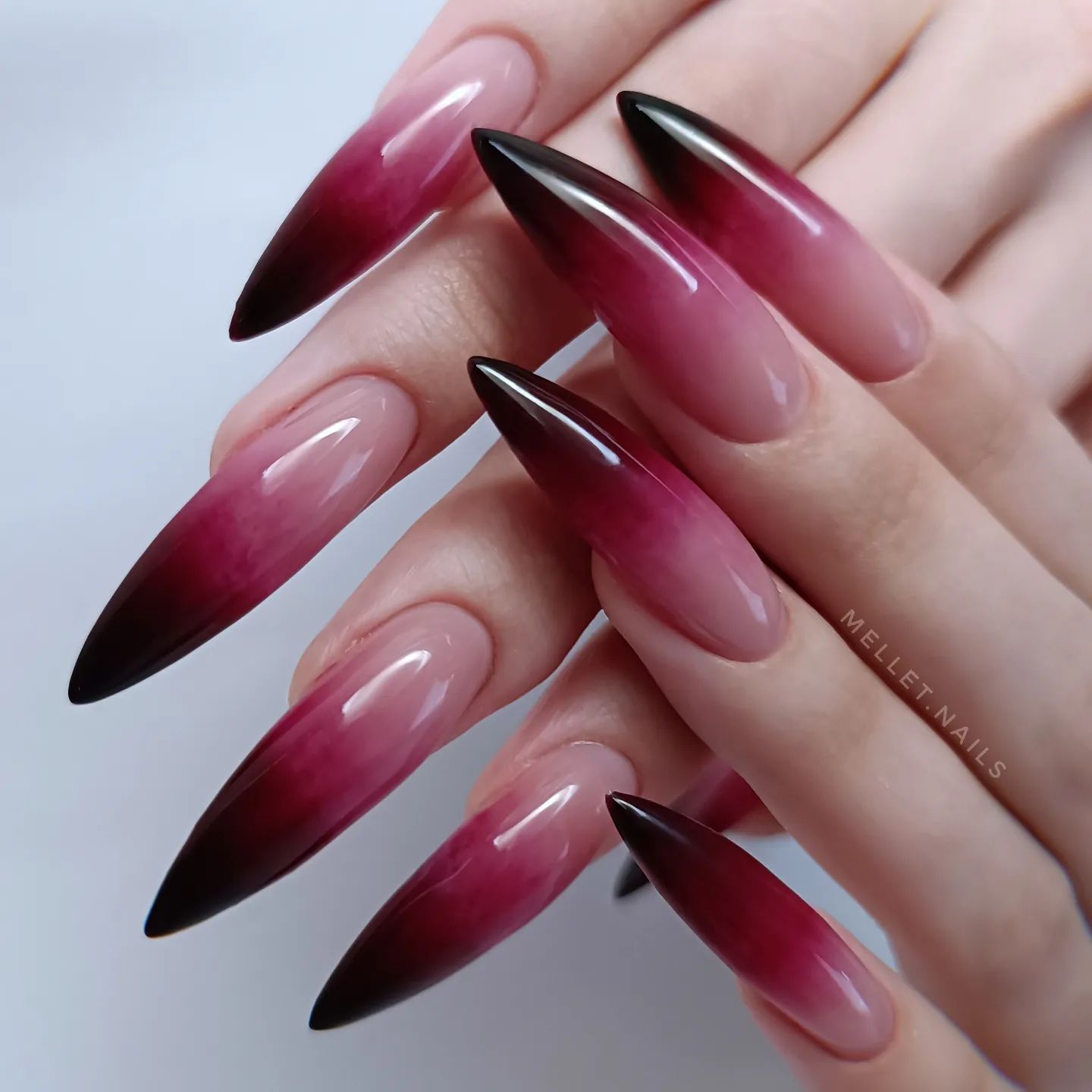 IG @mellet_nails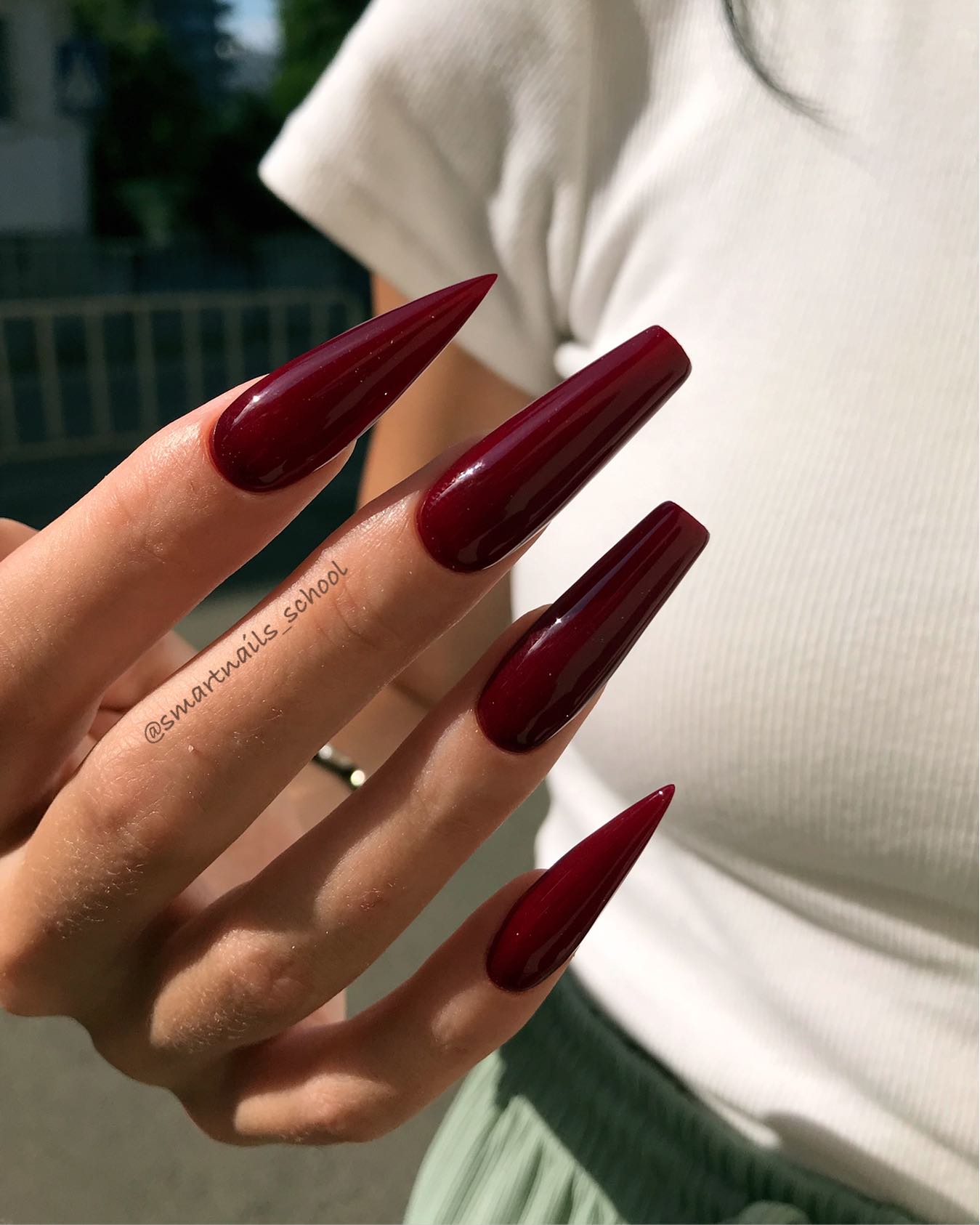 IG @smartnails_lviv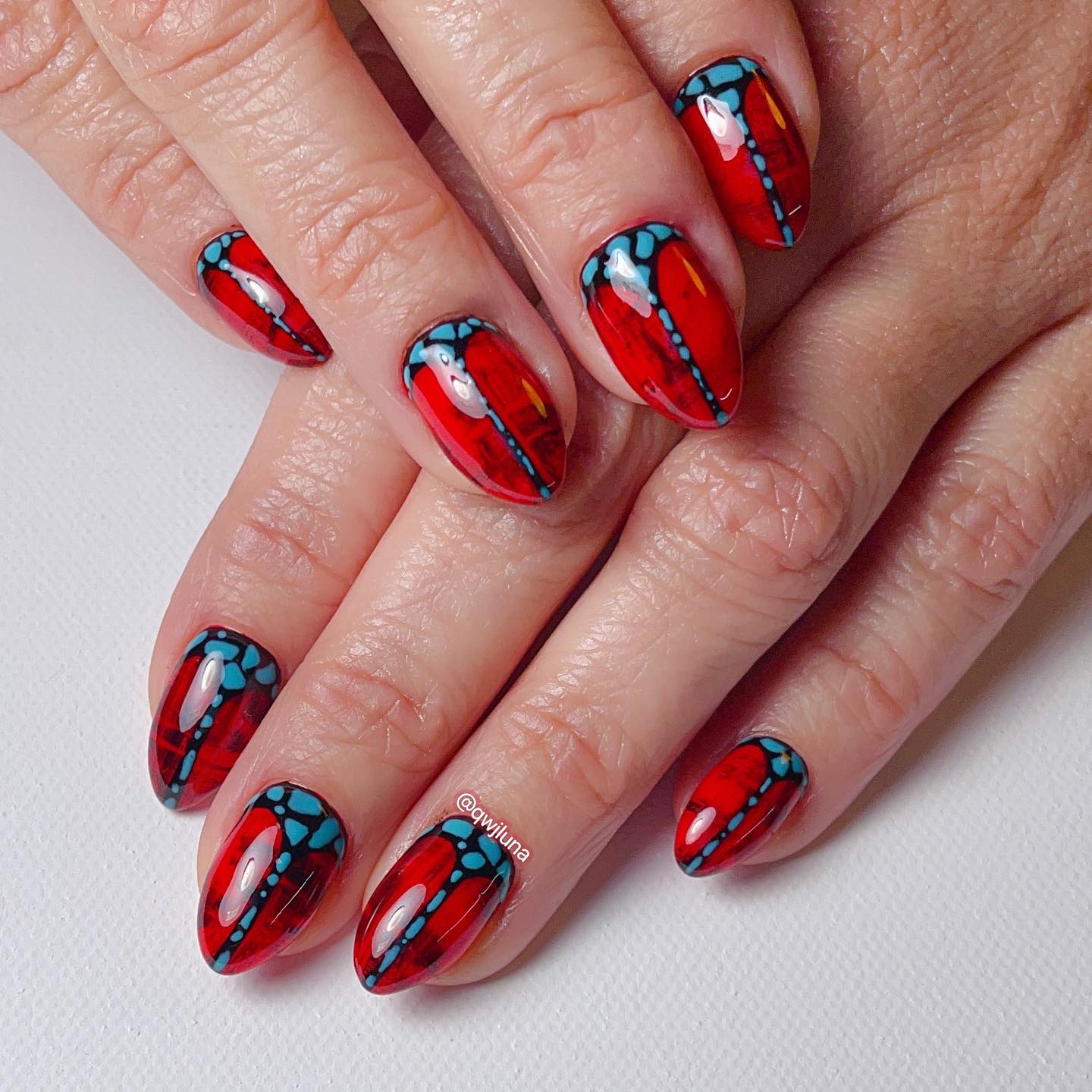 IG @qwjluna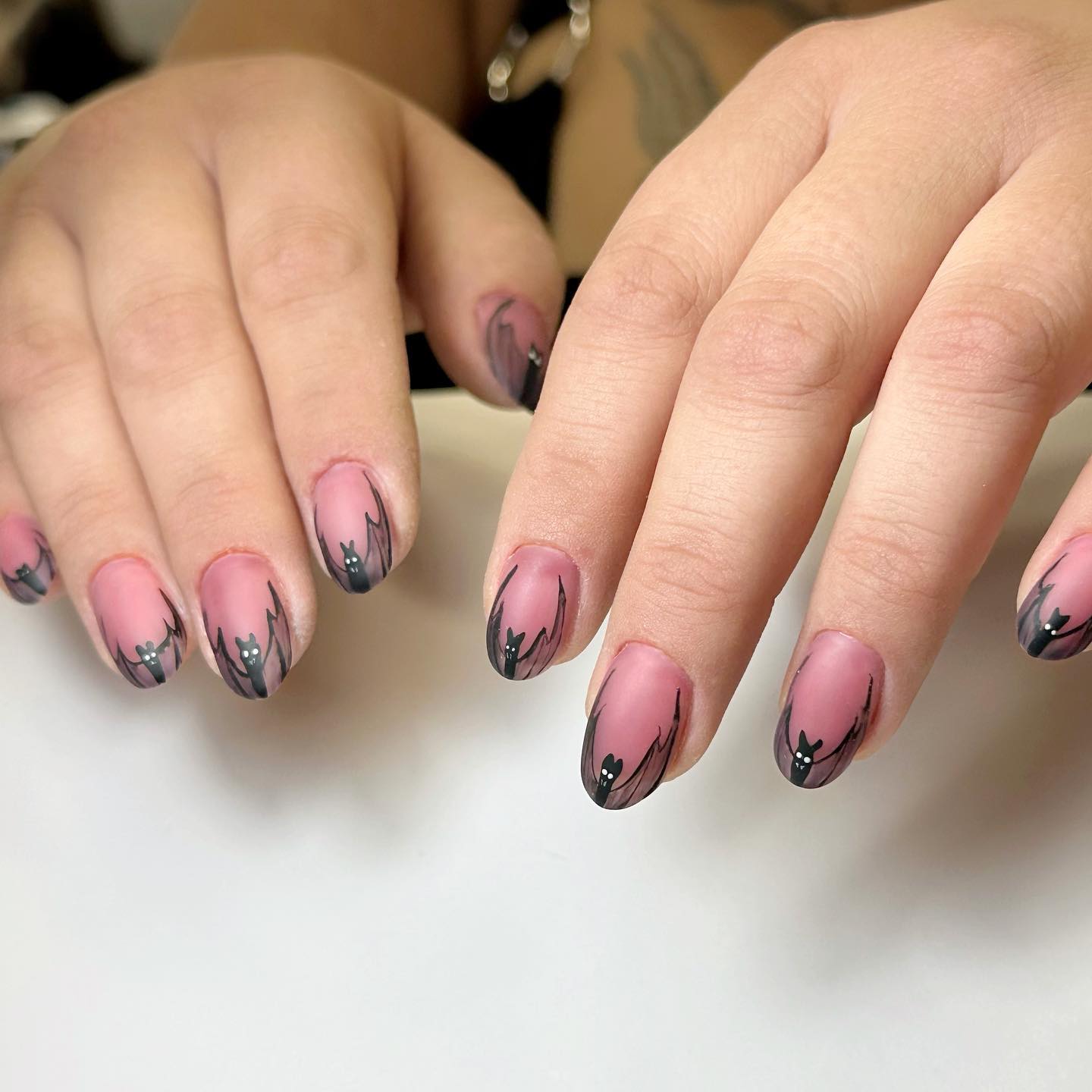 IG @hgfairnails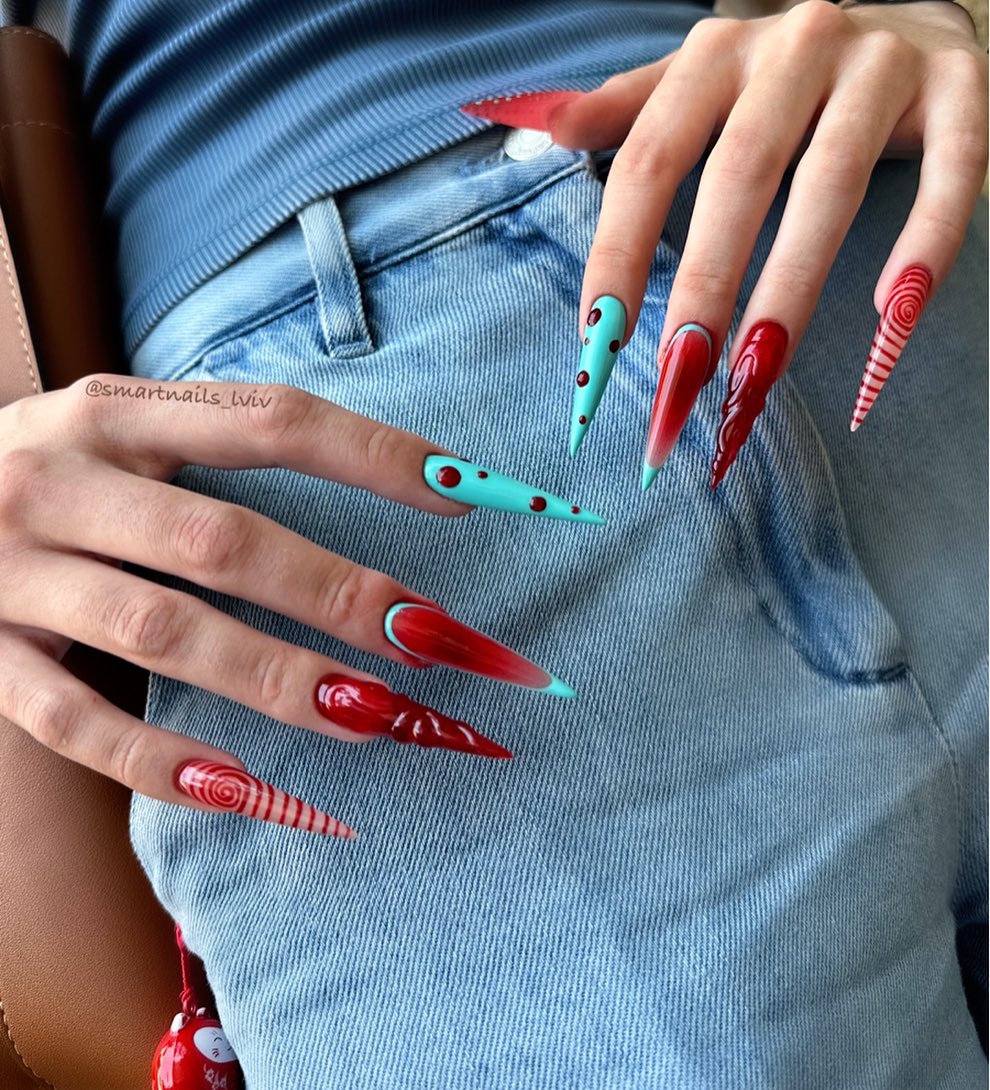 IG @smartnails_lviv
Halloween or not, fall is the season for all things red and marvelous! From the ripe apples of fall, to the brilliant leaves of the changing of the seasons, autumn offers a delightful array of beauty. But what if you could transport that powerful energy onto your nails and unlock a new world of vibrancy and wonder?
For a gothic-inspired autumn, you should look no further than the transformative power of a ruby-red nail polish. This bold hue can take you to lands unseen, and the enchanting results will leave you nothing short of spellbound.
Bring Autumnal Elegance to A Goth-Luxe Look
Combining the elegance of fall with a timeless gothic-luxe look, ruby-red nails create a fabulous balance between vampy and romantic. Try a dark matte red for a more dramatic twist, or a glossy burgundy shade that reflects fiercely in the light. Whichever you choose, prepare to take your autumnal look to new heights of sophistication, with a subtle touch of danger.
A New Way to Accessorize for Fall
Red nails are a gorgeous way to accessorize for autumn without compromising your gothic style. Create beautiful contrast by pairing the deep hue with a paler, silver outfit or opt for a cozy all-black ensemble, and the nails will do all the talking.
Ready to Unlock a New Autumnal World?
A set of gleaming red nails allow you to explore a realm of autumnal wonder, without having to leave the comfort of your own home. Goth-luxurious and packed with vibrancy, this look will make you the belle of the ball.
So, if you're feeling brave, why not combine forces with the beauty of fall and let your fingertips do the talking? After all, there's no better way to usher in a new season of beauty than with a bold ruby-red nail.
---
Are you ready to explore the mysterious and captivating depths of autumn? Enhance and embrace this dark season with ethereal red nails, but award your look a gothic makeover for an alluring and enchanting style. Unlock a whole new world and experience the transformative power of beauty and makeup with an autumnal gothic red manicure.