Ethnic Inspo: Aesthetic Color Combos With Chocolate Brown
Rich in the warmth of sumptuous shades, chocolate brown offers an array of tantalizing possibilities for anyone looking to make a statement.
Did you never think of chocolate brown like that? Well, prepare yourself for a surprise. This deliberately indulgent color anchors the perfect blend of vibrancy and serenity; when coupled with the right hue, it creates a very special aesthetic that is as sensual as it is free-spirited.
Think of the pleasure of taking a bite into a decadent piece of chocolate and apply it to your wardrobe. Let us explore the aesthetic possibilities that arise when one pairs chocolate brown in an ethnic-inspired way with yellows, reds, blues or pinks.
Ethnic Aesthetic Inspo with Chocolate Brown
Chocolate brown is a timeless color that can be used to create a stylish look that is both soothing and stunning. When it comes to color palettes, creativity is key.
That's why when incorporating chocolate brown, it is important to have a bold combination that reflects your personality and personal style. Whether you're a fan of muted or vibrant hues, there are many options for creating that perfect aesthetic combination with chocolate brown.
Open back satin blouse from NA-KD
Ukrainian beaded necklace from StanUaMarket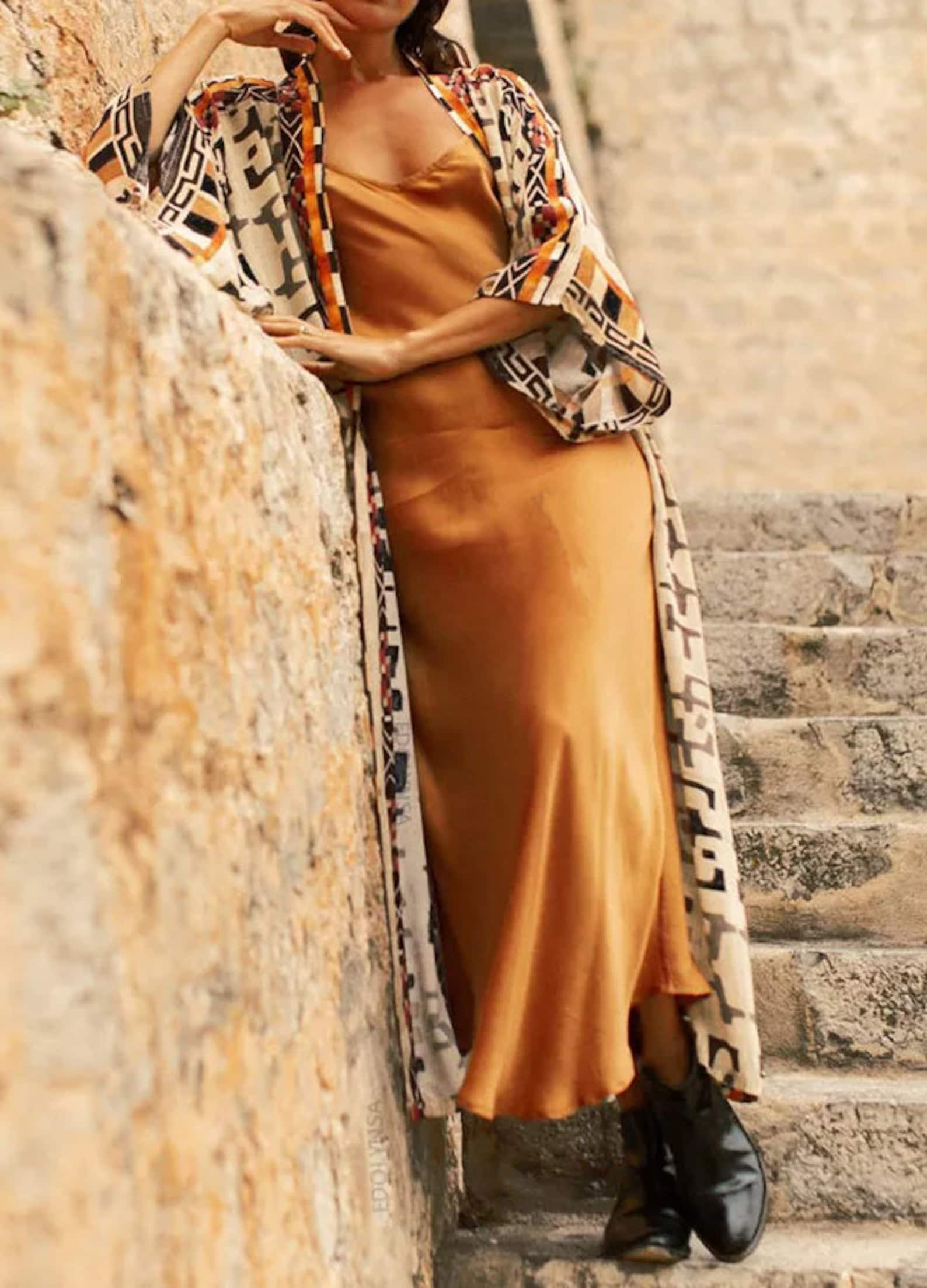 Pale green Ukrainian beaded necklace from StanUaMarket
Patterned orange-brown coverup from SlowBoho on Etsy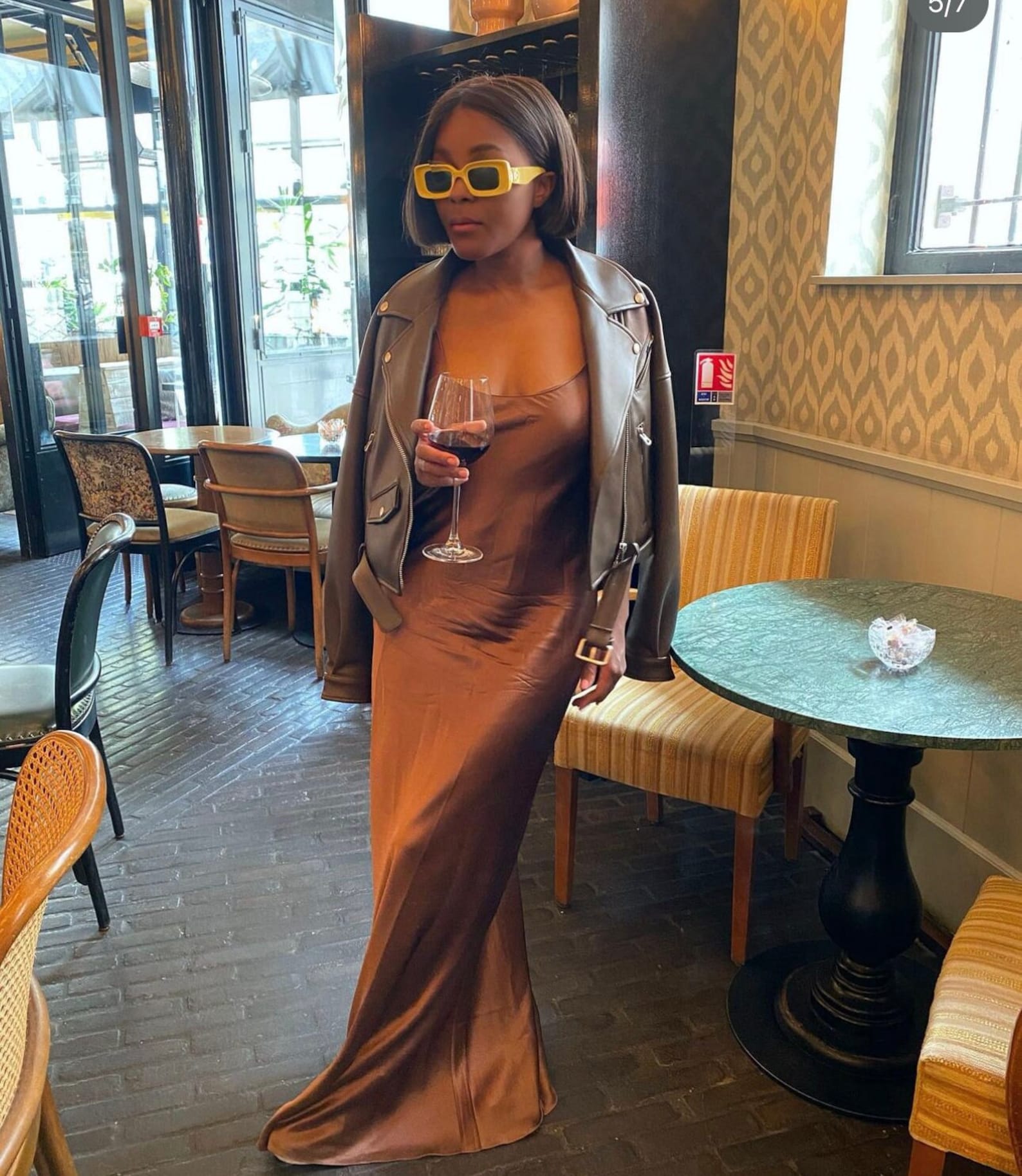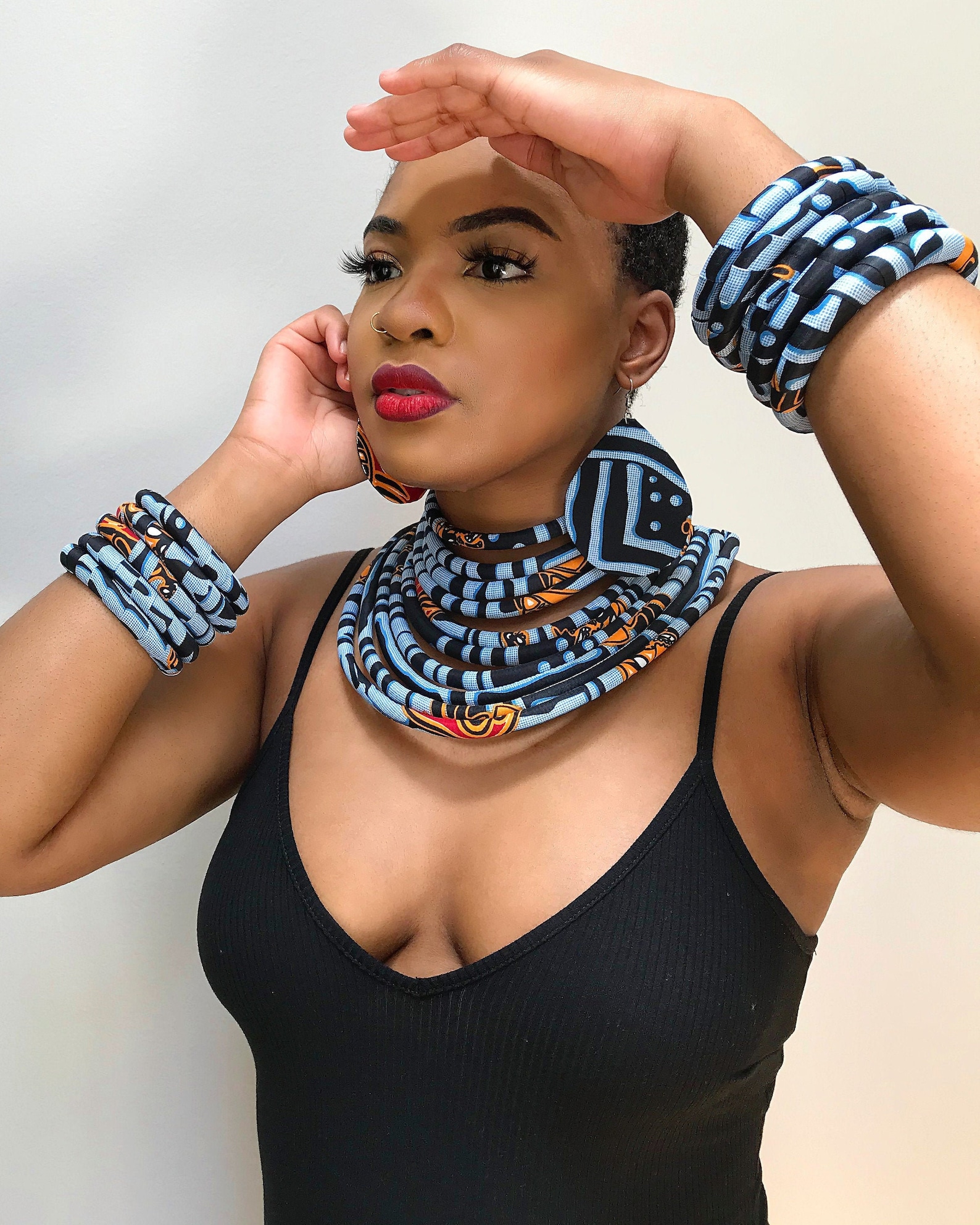 Chocolate brown silk slip from TheSerenityWear on Etsy
African fabric jewelry from AFRILEGE on Etsy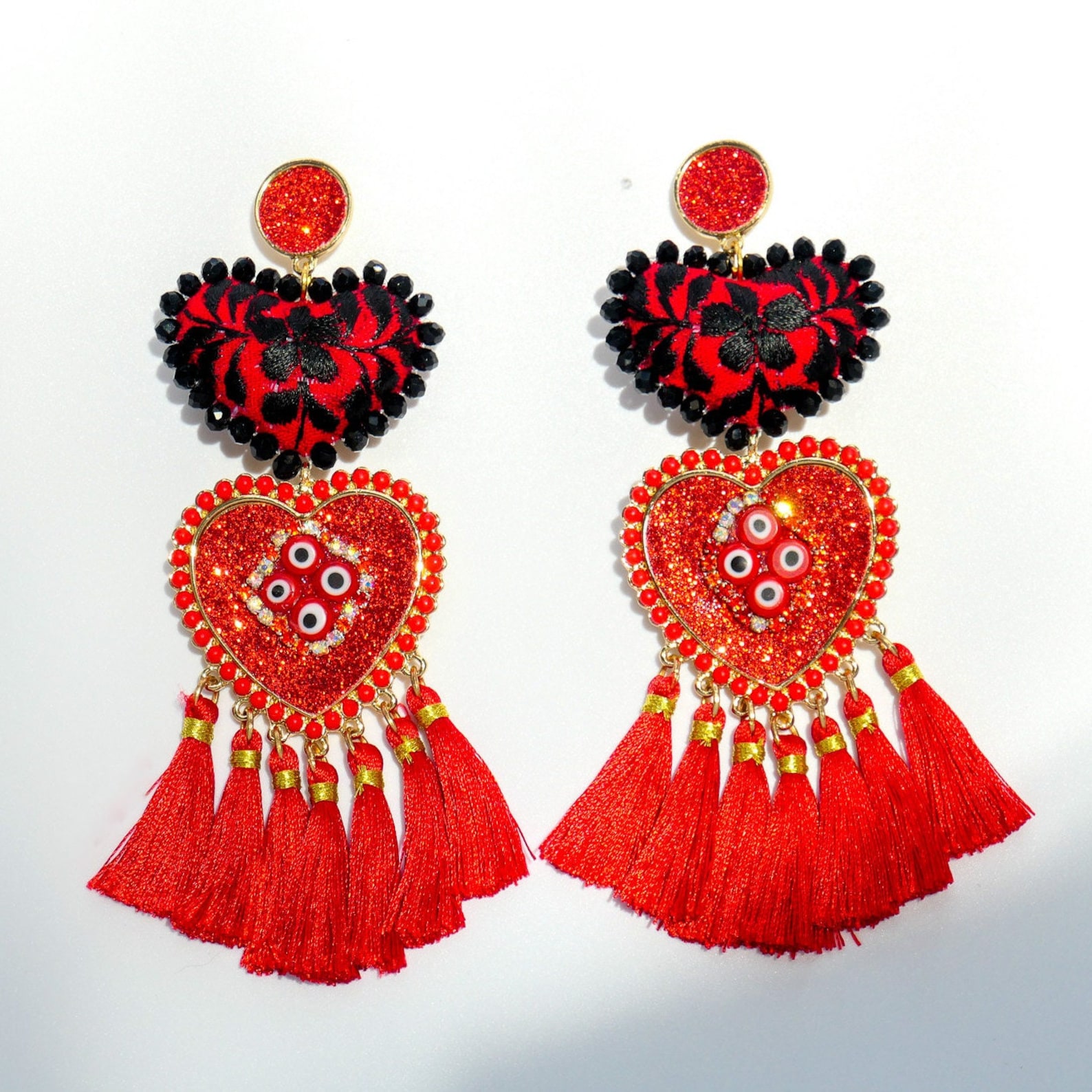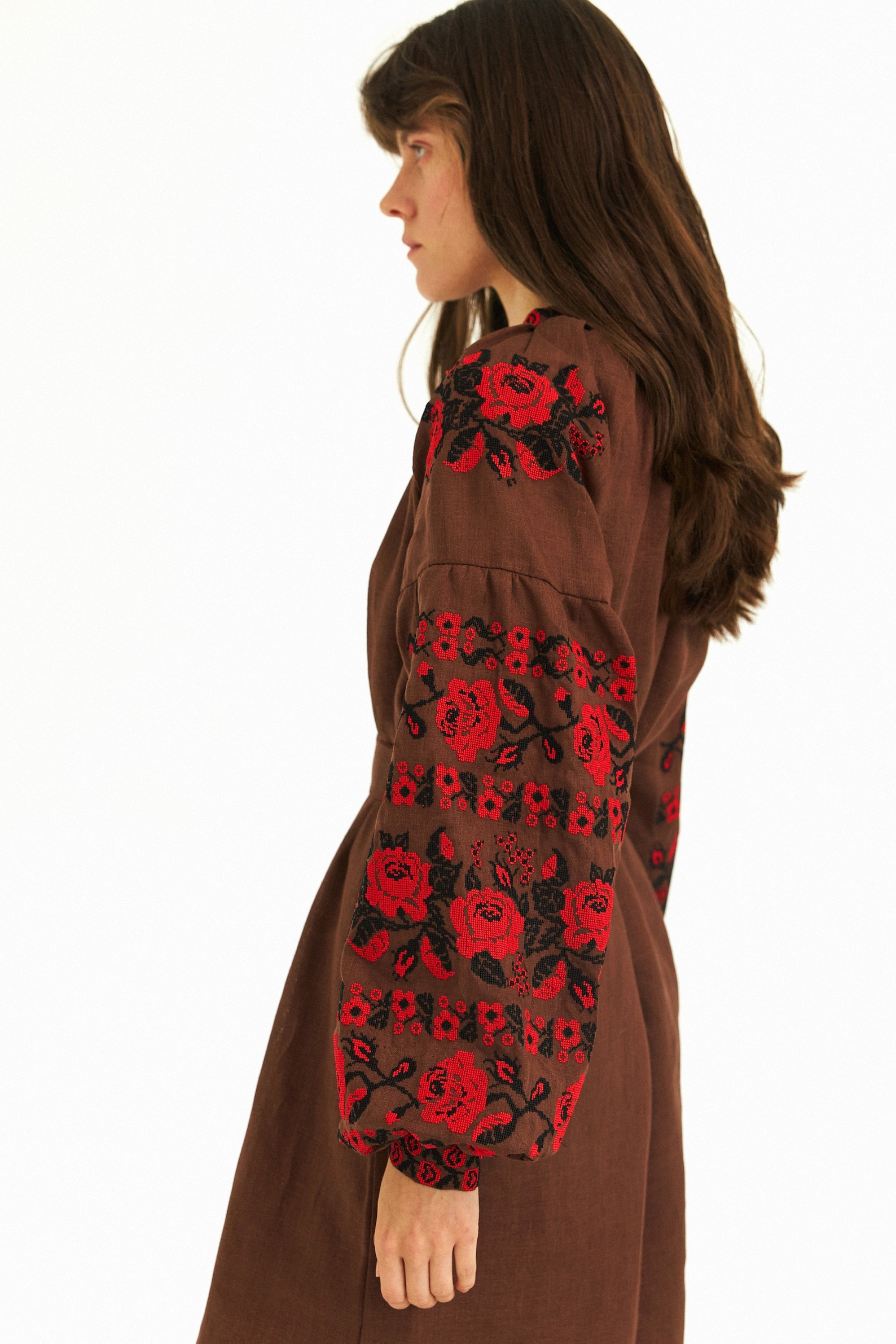 Red tassle earrings from CARIOCASLOVE on Etsy
Brown linen dress with Ukrainian vyshyvanka from Vyshyta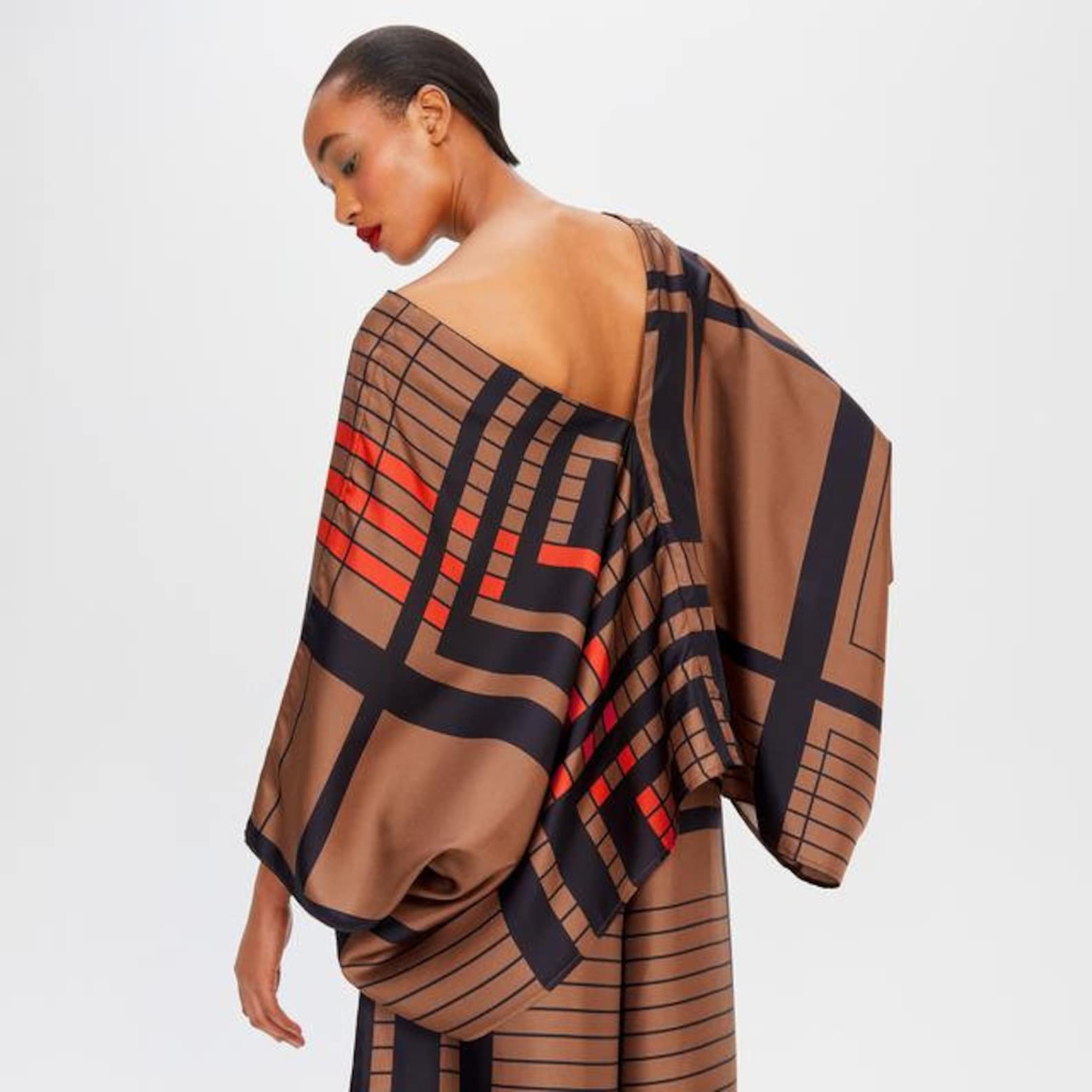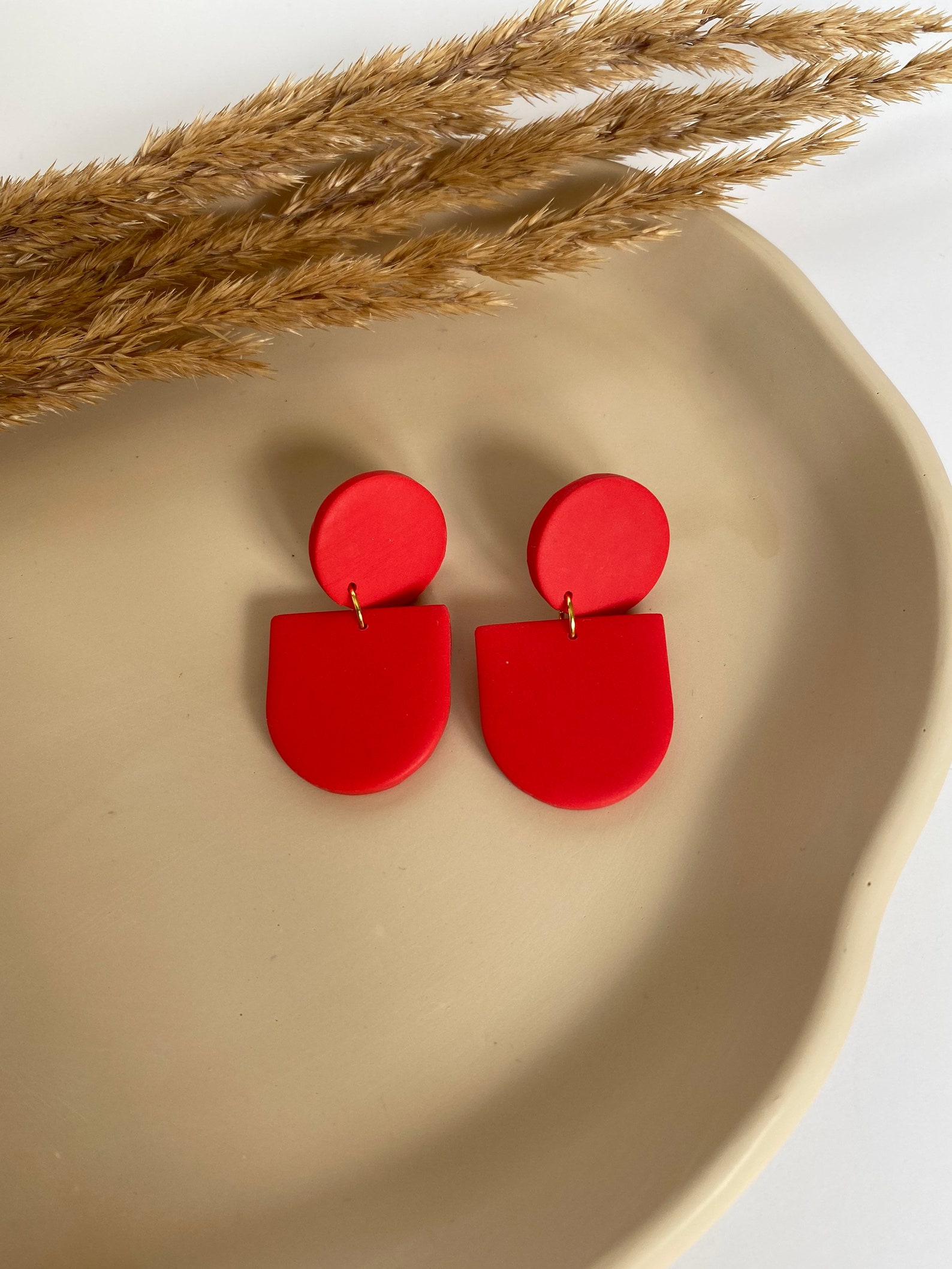 Brown and red evening-wear kaftan from EthnicMall
Minimalist red earrings from ByPelcia on Etsy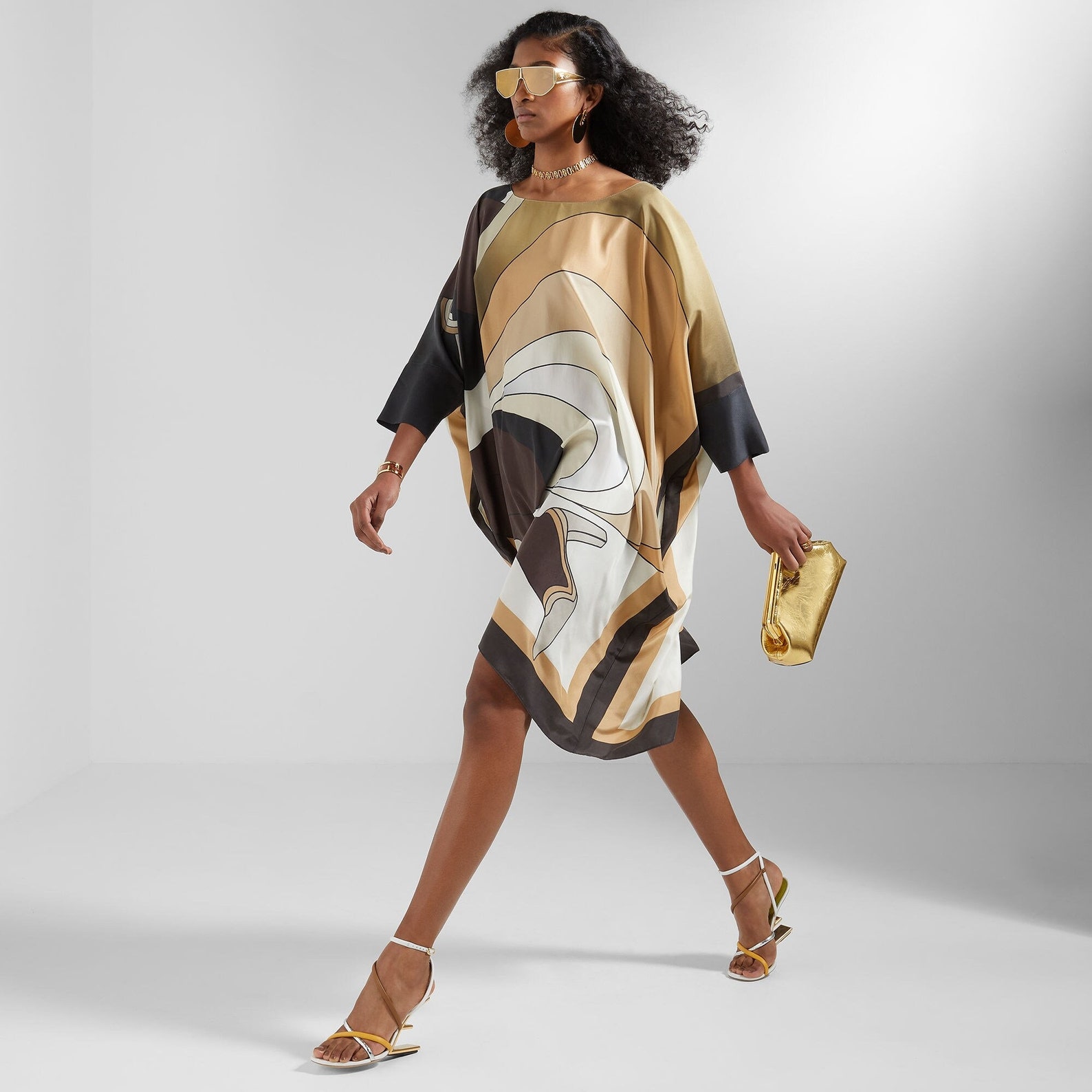 Kente print earrings from clothNcord on Etsy
Yellow and brown kaftan from EthnicMall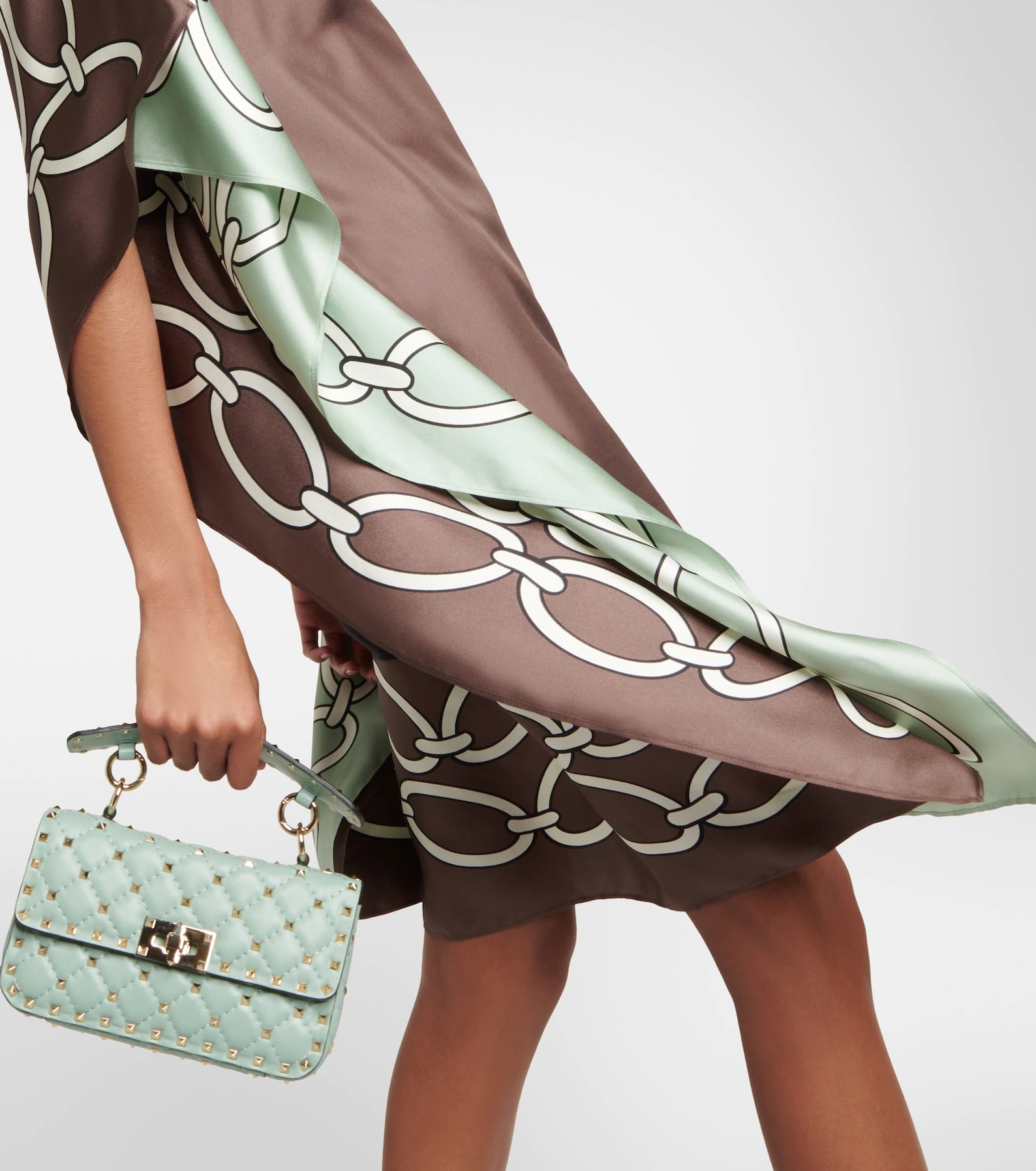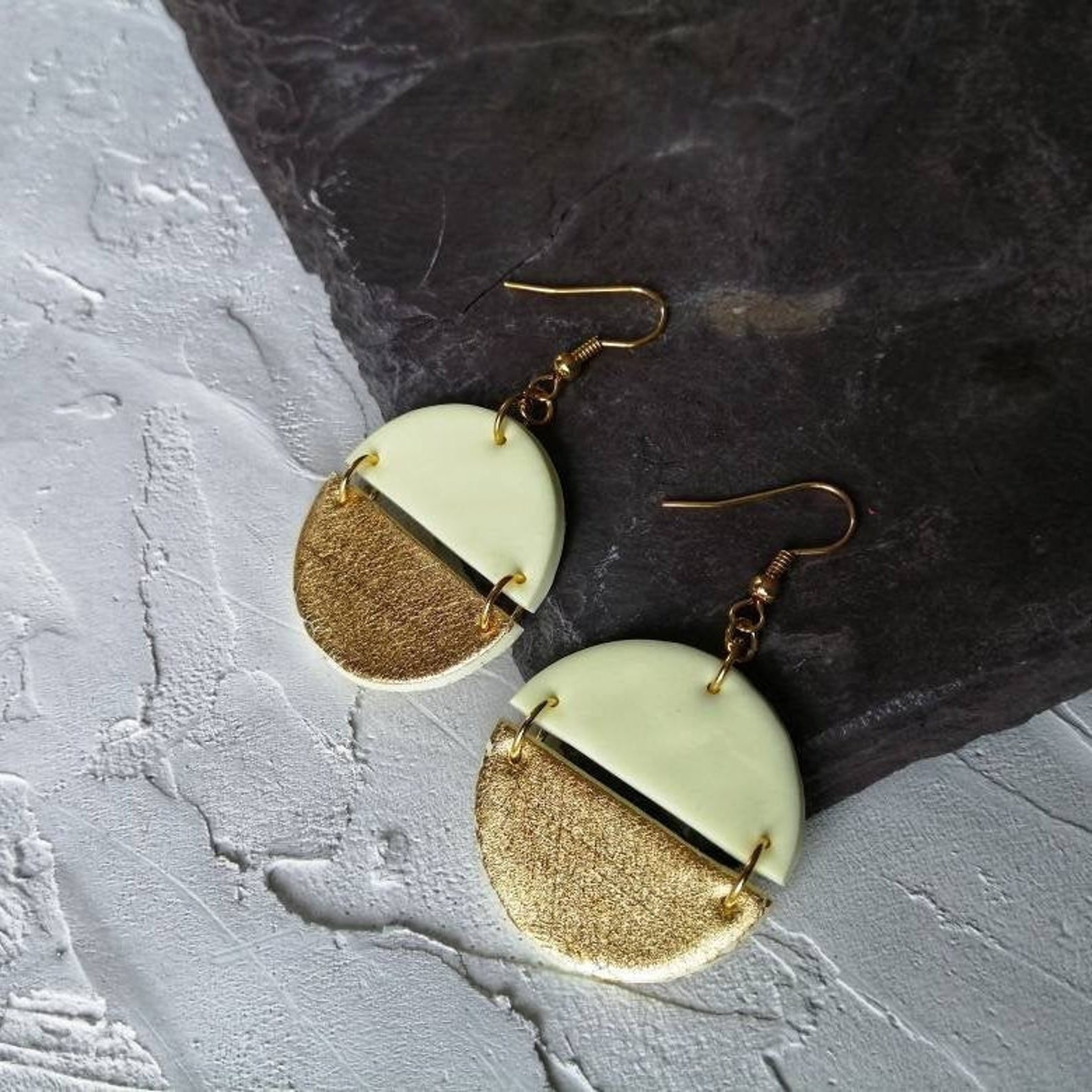 Sage green and chocolate brown in rope patterns from EthnicMall
Pale yellow earrings from OurPrettyUniverse on Etsy
Flowy long sleeve shirt from NA-KD
Beaded choker with a vyshyvanka motif from StanUaMarket
If you're looking for the most striking combination, chocolate brown and deep purple could be the choice. This pairing creates a daring yet luxurious feel that can be used to make any space feel a bit more special. This aesthetic can be achieved by using deep purple as an accent color or as the primary color, depending on your individual taste. At the same time, this particular combo is not tied to any particular ethnic, in case you don't want to dress out of line with your background.
The combination of chocolate brown with pink can also be seen on the current fashion scene. This pairing can be combined to create a chic and youthful look, perfect for live-in spaces like dorm rooms or apartments. To make the most of the combination, use playful patterns and textures to add a subtle twist.
When it comes to boho and ethnic fashion, there is plenty of room to be creative when experimenting with chocolate brown. It goes especially well with warm colors like yellow or orange for a totally unique getup. For those who love being daring, chocolate brown can even be used with bright colors like pink, lavender, or even green. The possibilities are so many, and you will be happy to hear that there is a lot of independent dressmakers making this particular fashion statement quite accessible now.
Overall, there are many options to consider when playing with color palettes for chocolate brown. Whether you're going for a cool and calming vibe, a more daring aesthetic, or something totally unique, the combinations that can be used are endless. With that said, be sure to express yourself and have fun playing with colors.
Chocolate Brown & Pale Blue: An Exquisite Combination
Chocolate brown and pale blue: an exquisite color combination that evokes a sense of indulgence, comfort and pleasure. The colors, so reminiscent of people's favorite desserts – the deeper tones of the chocolate, with its yummy notes of cocoa and cream, and the refreshing, natural sweetness of the blue – create a powerful yet balanced palette. Wear this combination in an outfit and you will look stunningly beautiful.
When wearing chocolate brown, the beauty of the pale blue color pops out from the rich, earthy tones of the brown. Picture a classic bomber jacket in chocolate brown, combined with a pair of chic pale blue jeans. The contrast between these tones creates an effortlessly cool style that can be dressed up or down for any occasion. The outfit's simple elegance heightens the stylishness of both colors, with the deep hue of the chocolate brown providing a grounding influence.
For a more romantic look, pair this versatile combination with a maxi dress in a deep shade of chocolate brown. The luxurious fabric of the dress will gently cling to the curves of your body, creating a divine silhouette. Pair it with a pair of light blue heels, and you could be floating away on the wings of pleasure. The pop of pale blue against the sumptuous chocolate brown creates an air of elegance, while the snug fall of the fabric offers comfort and ease.
For something a tad bit more lavish, choose a fabric in a delicate shade of brown and embellish it with pale blue embroidery. The gentle swirls of the tiny threads form intricate patterns against the subtle hue of the backdrop, creating an exquisite design. Throw in a pair of pale blue pants and chocolate brown boots, and you will look ready to turn heads!
No matter how you choose to combine your chocolate brown and pale blue shades, they will create a stunning outfit and offer you the utmost comfort and pleasure. Whether you choose a simple classic piece or a tantalizingly luxurious one, make sure to add this timeless color combination to your wardrobe. The sensual union of chocolate brown and pale blue will be sure to make heads turn and offer you a unique escape from the everyday.
Minimalist Ways To Rock Chocolate Brown Outfits
When it comes to fashion, established trends are always at the forefront of setting the trends. One classic hue that everyone loves to don is that of minimalism.
Good news is that there is space in minimalism even for vibrant, earthy tones like chocolate brown. From sleek monochromatic looks to standout printed palazzo trousers, this sweet shade looks amazing on the red carpet and off.
The beauty of this hue is that it can be styled for any occasion. Whether paired with a crisp white blazer or a bold leopard print jumpsuit, chocolate brown always looks luxe and polished.
When accessorizing a brown look, there is a wide range of colors that work particularly well. Pale blue and mint green perfectly complement the velvety hue, while dusty pink and deep purple add a hint of subtle drama.
Metallic accessories will break the minimalist vibe but in general also work brilliantly with chocolate brown, especially in the form of chunky silver jewelry or a gold belt. Bright red accents bring an element of surprise to an otherwise muted palette, while neon colors can elevate the look for an evening out.
There's simply no question about it - from street style to formal occasions, this vibrant hue always looks deeply stylish.
---
Indulge in a sartorial journey that celebrates the captivating allure of ethnic-inspired clothes from visionary independent designers. In this editorial, we embark on a chromatic odyssey, where the richness of chocolate brown effortlessly intertwines with vibrant, vivid colors like mesmerizing yellows, passionate reds, and regal purples. The result is a tapestry of fashion that exudes both a sense of rooted tradition and daring innovation. Embrace the fusion of cultural influences and modern design as we showcase garments that not only evoke a sense of wanderlust but also pay homage to the world's diverse heritage. Get ready to immerse yourself in an enchanting palette and unleash the power of color with garments that speak a language of style as unique as the independent spirits who wear them.