Brown Aesthetic Clothes: Brown adds something that no other colour will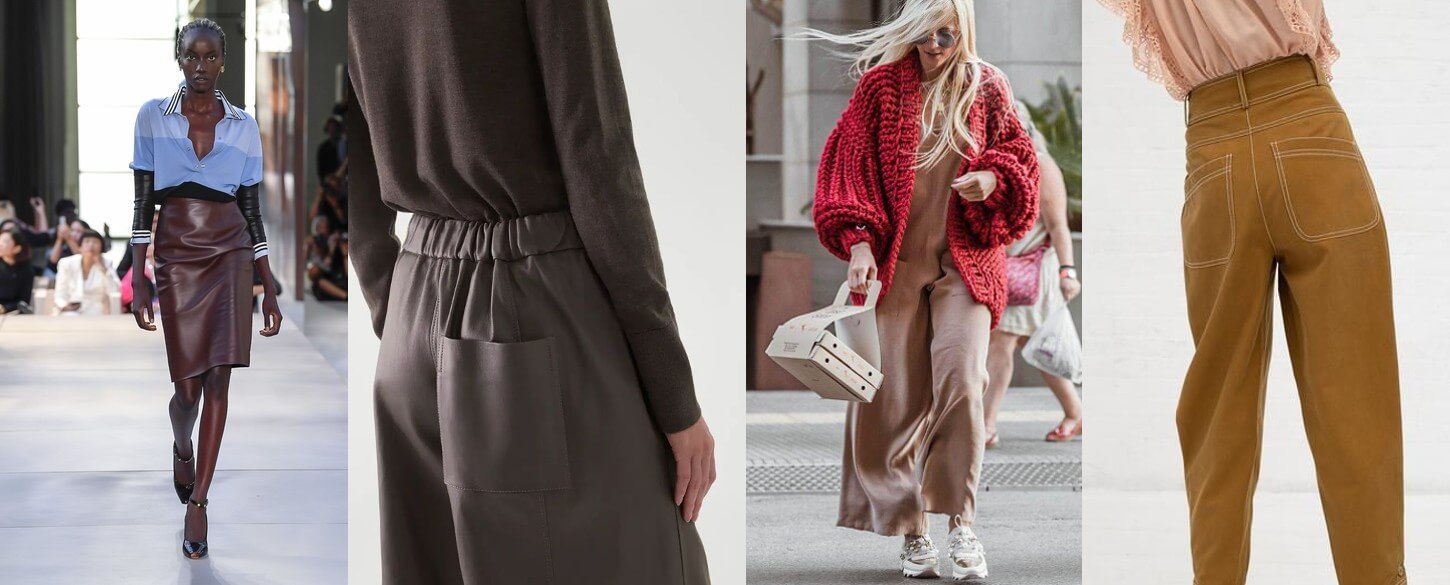 Brown outfits didn't really have a big moment in fashion, except maybe in the 90s.
Anyone else remembers the brown lipstick trend of the 90s?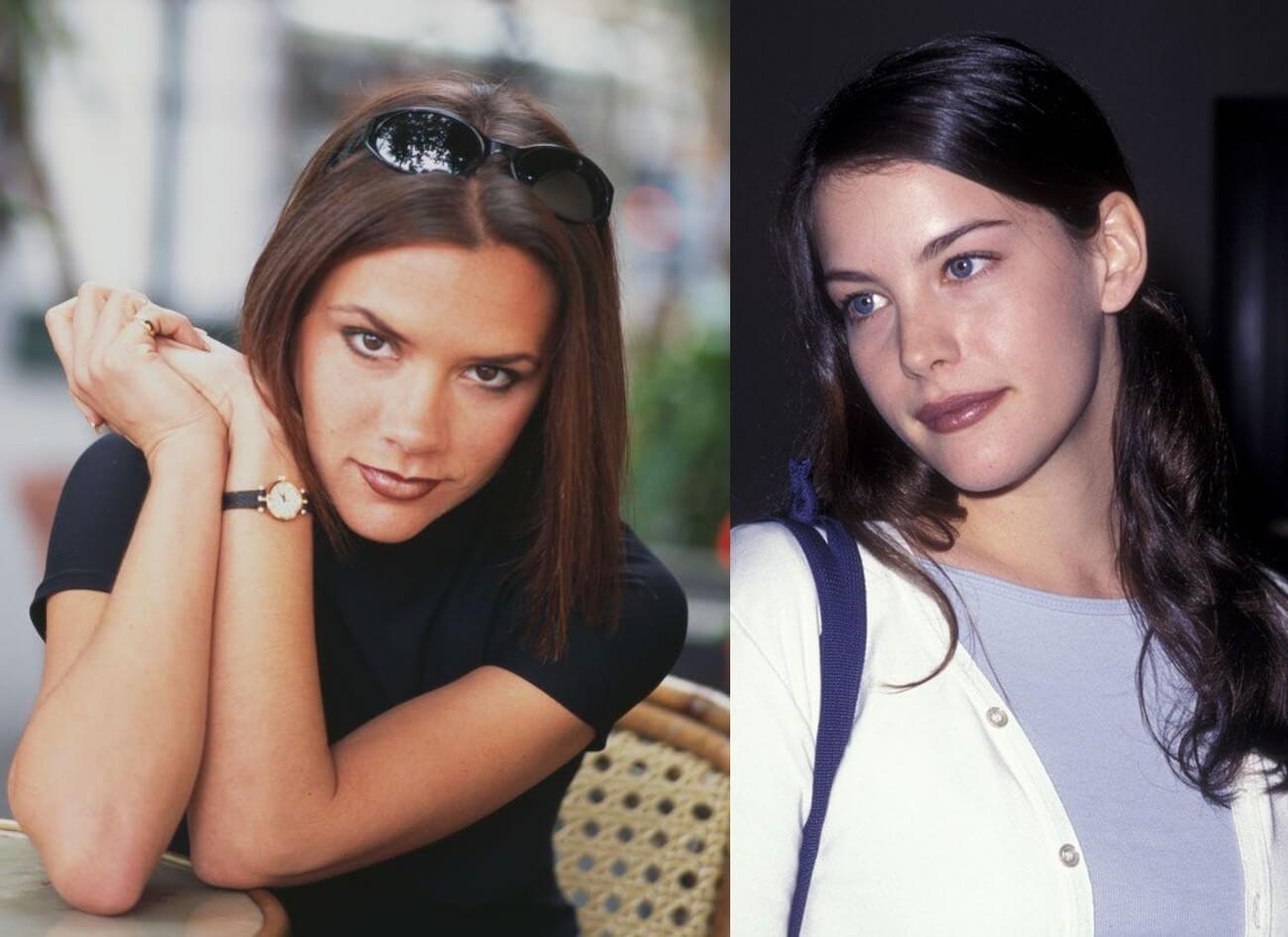 If you don't, you should that the brown lipstick it was everywhere. Victoria Beckham said in an interview with Nic and Sam Chapman that in the 90s, brown shades on your lips were seen as natural.
Maybe that was a way to come off from the wild and in-your-face 80s aesthetics. But today we'd see dusty pinks and muted reds as natural colours for the lips - think Charlotte Tilbury's Pillow Talk. Browns look too heavy to the 2022 eye.
So, a lot of people want to face-palm when looking back at the 90s obsession with brown. I think that's a bit too harsh.
Brown is an earthy colour. Maybe all it takes is to refine the way we see brown, from natural to grounding.
After all, brown has been used as an understated way of contrast with sexy silhouettes or ground feminine pieces in cottagecore and grandmacore aesthetics, giving them the earthy elegance.
Let's get into the brown outfits inspo then.
I will go through some of the ways to do brown outfits in different aesthetics, explaining what the colour brown does in each of them and what shades of brown you want to go for to get the vibe.
I will start with the more mainstream aesthetic moods and work my way to the niche indie aesthetics.
Brown in Minimalism
In minimalist aesthetics, brown can be used as a way of adding a mood to an outfit without adding details and frills that would shift the outfit out of minimalism.
Brown may seem like just another dark neutral but the trick is that there are so many different shades, many of them rich and vibrant, each subliminally broadcasting its own undertone.
Pooling multiple colours together works best when the undertones match:
Chocolate brown with yellow undertone will work well with bright green or with mustard yellow.
Mahogany brown will go better with cool violets, sulphur yellow or pale blue.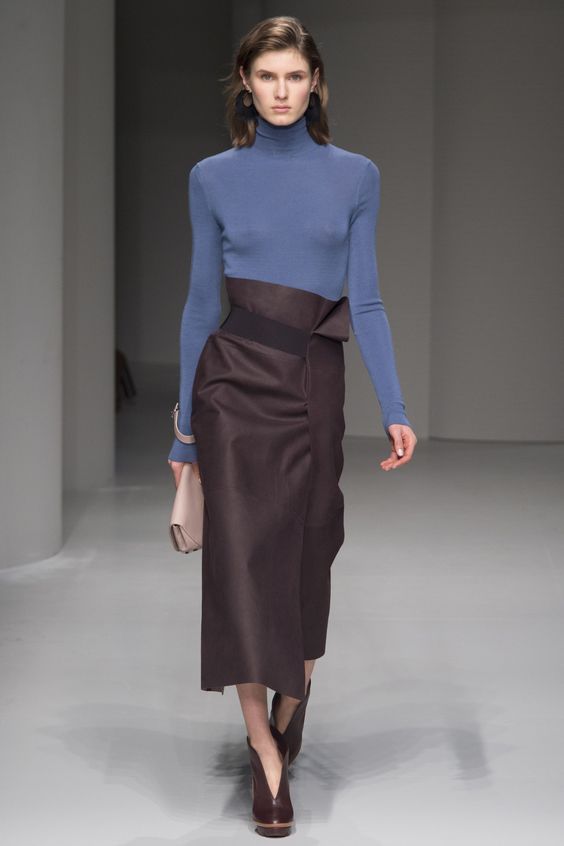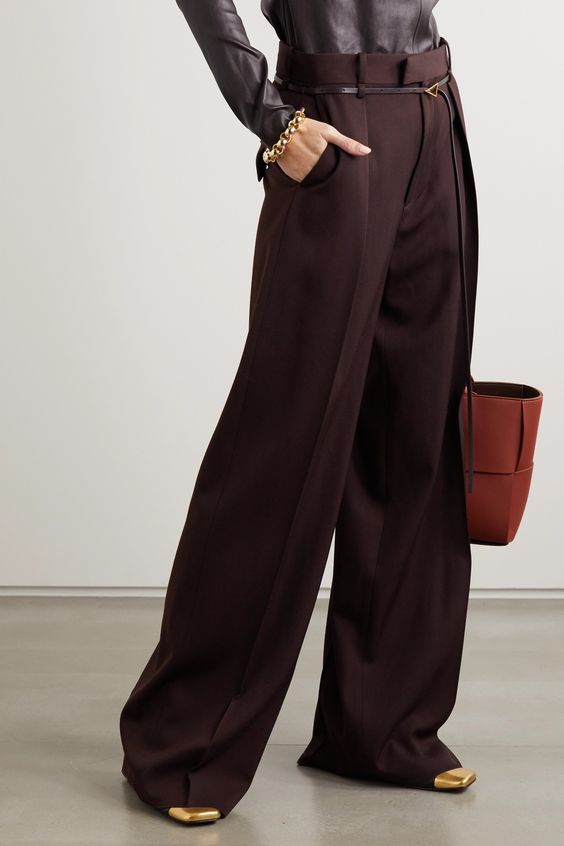 Salvatore Ferragamo SS 17 RTW
Bottega Veneta dark mahogany pants
It's a great way to break up all the black, white and grey but the brown really must be quite vibrant, that's what creates the rich hues.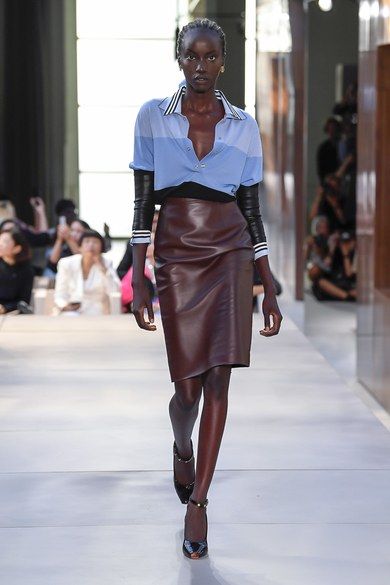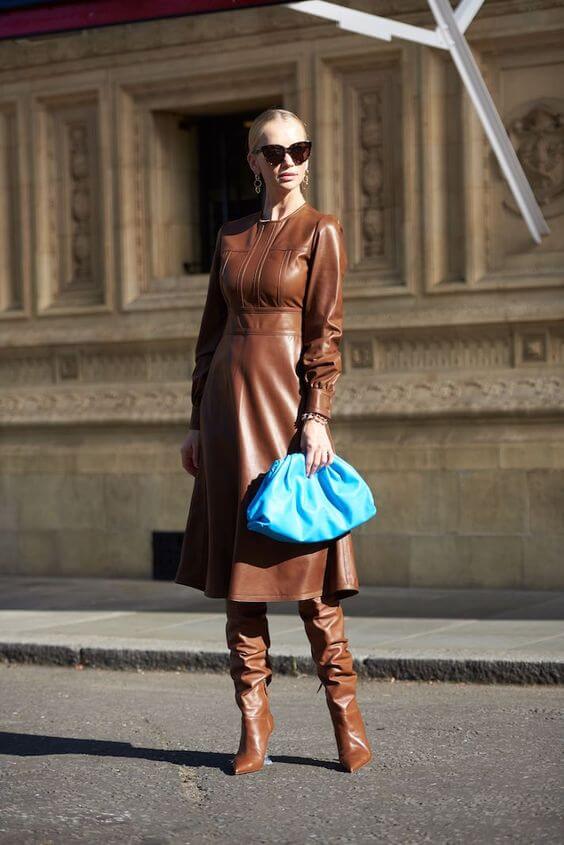 Burberry SS 19 RTW
stylecaster.com
For those of you who want to try this, the safest brand to pick and match vibrant colours is COS. COS (cosstores.com) is not an indie brand, they are a project run by the same concern that owns H&M, although their buyers source the designs from independent dressmakers. I figure that's fine since this is a section on minimalism, the most mainstream aesthetic.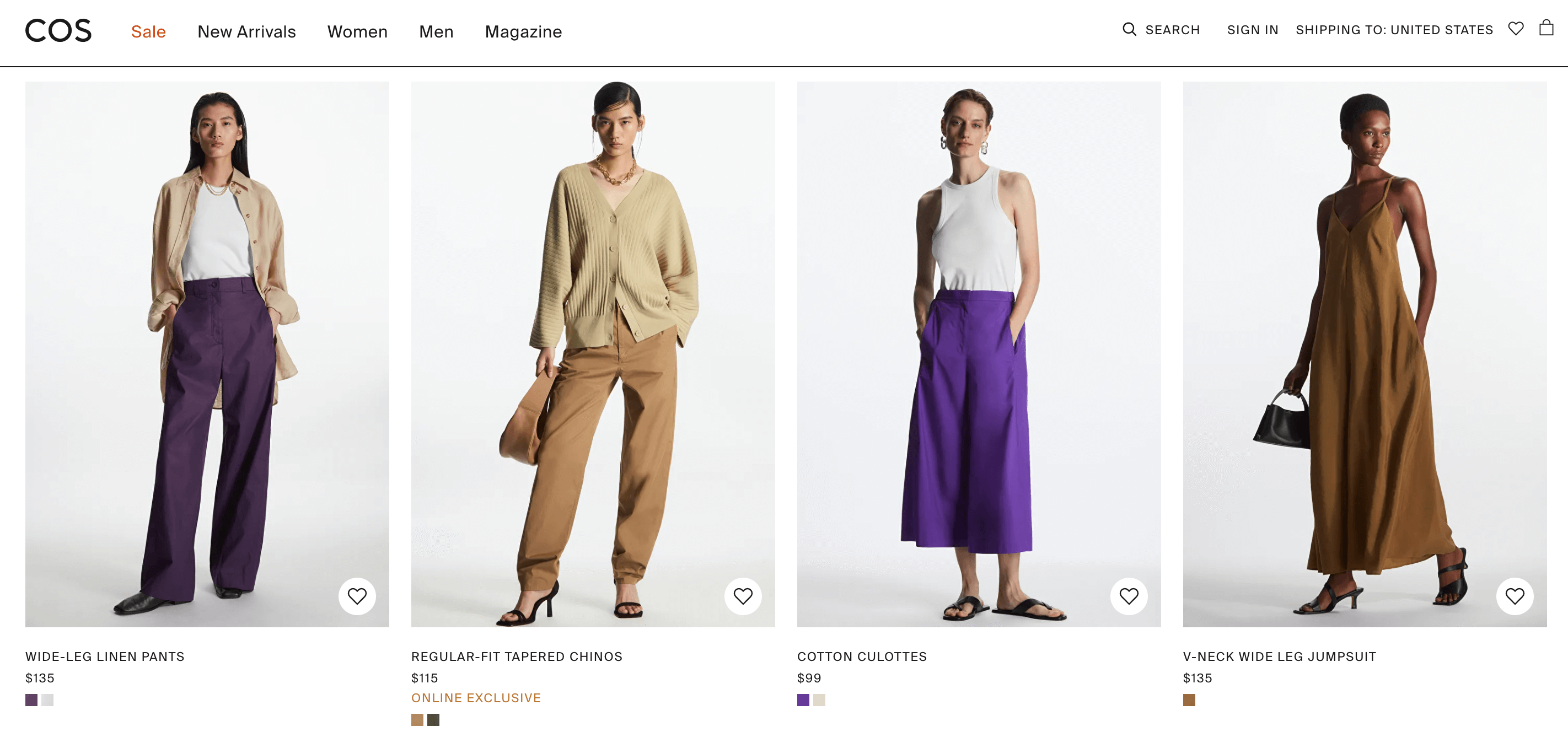 Either way, COS is the retail brand that rarely does a plain beige or a boring brown. It's always a deep mahogany or a burnt orange-beige or a chilling greyish dark brown.
Also, while their collections are always done in vibrant colours, the range of fabrics they use is limited. As a result most of their pieces go well together, even when skipping quite a few seasons.
COS greyish brown bermudas

Credit

COS brown sugar oversized shirt, July 2022

Credit

COS dark brown silk cape, July 2022

Credit

COS chocolate brown bag, July 2022

Credit

Older COS

Credit
Brown in Cottagecore
Cottagecore brown is all about going to the roots while keeping the outfit feminine, romantic and ethereal. In cottagecore dresses, you will probably use brown for accessories like belts or shoes.
The brown shade you go for should be delicate, like brown sugar for warm tones or light cocoa for cool ones. Pay attention to the lines of the accessories you choose, everything needs to be very delicate.
Unless you are one of those women who will go for the male cottagecore clothes. There's plenty of brown in those outfits, that's for sure.
Etsy, SHOEScaboclobrasil
Etsy, Herdlyprod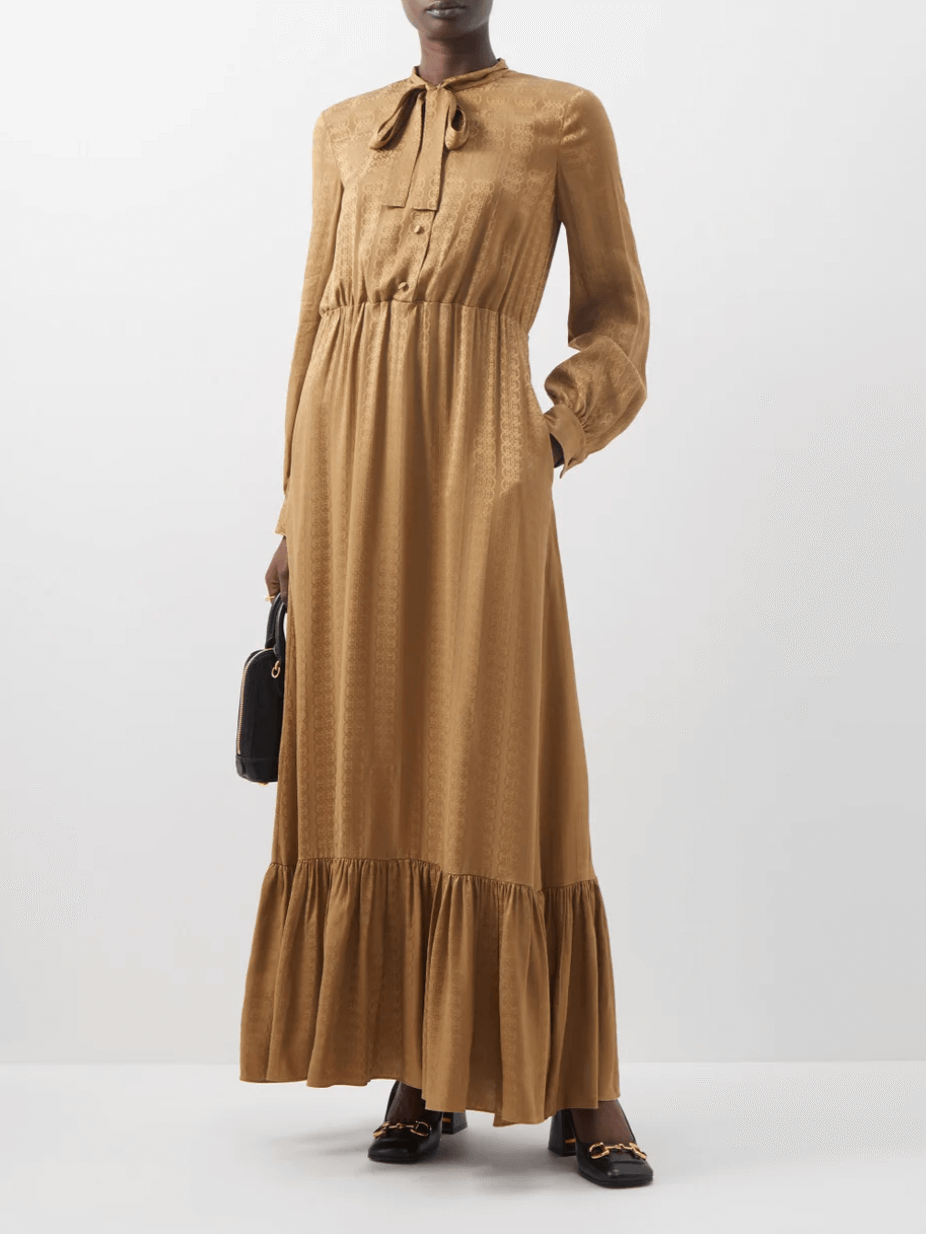 Gucci via Matches Fashion
Brown in Grandmacore
Grandmacore is a little bit different. Both indie aesthetics root in the country life, but next to grandmacore, cottagecore almost screams 'pointless femininity'.
Grandmacore is all about being sophisticated, but simplified and down-to-earth.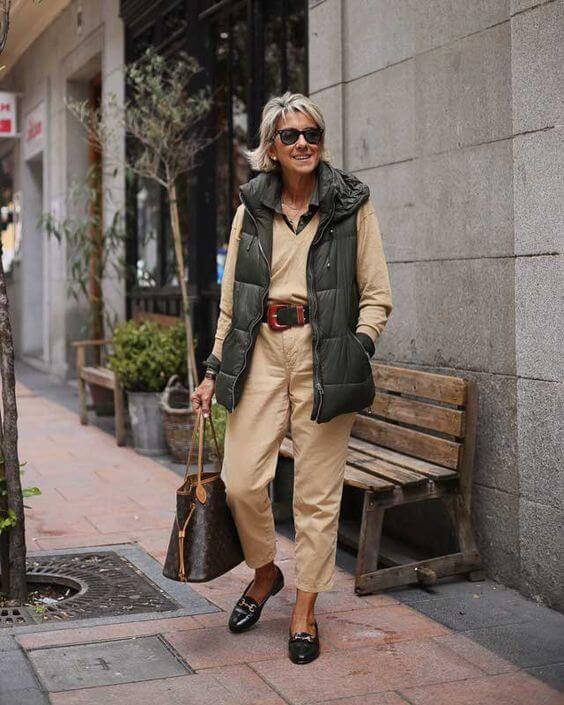 IG: @margapau
The brown shade you go for can be fairly rich, like dark chocolate or coffee, but you can also stick with several lighter tones and combine them with dark greens. The browns should evoke leather and other natural materials.
There's a city-ready grandmacore too, of course. You could go for a brown tweed suit and knits: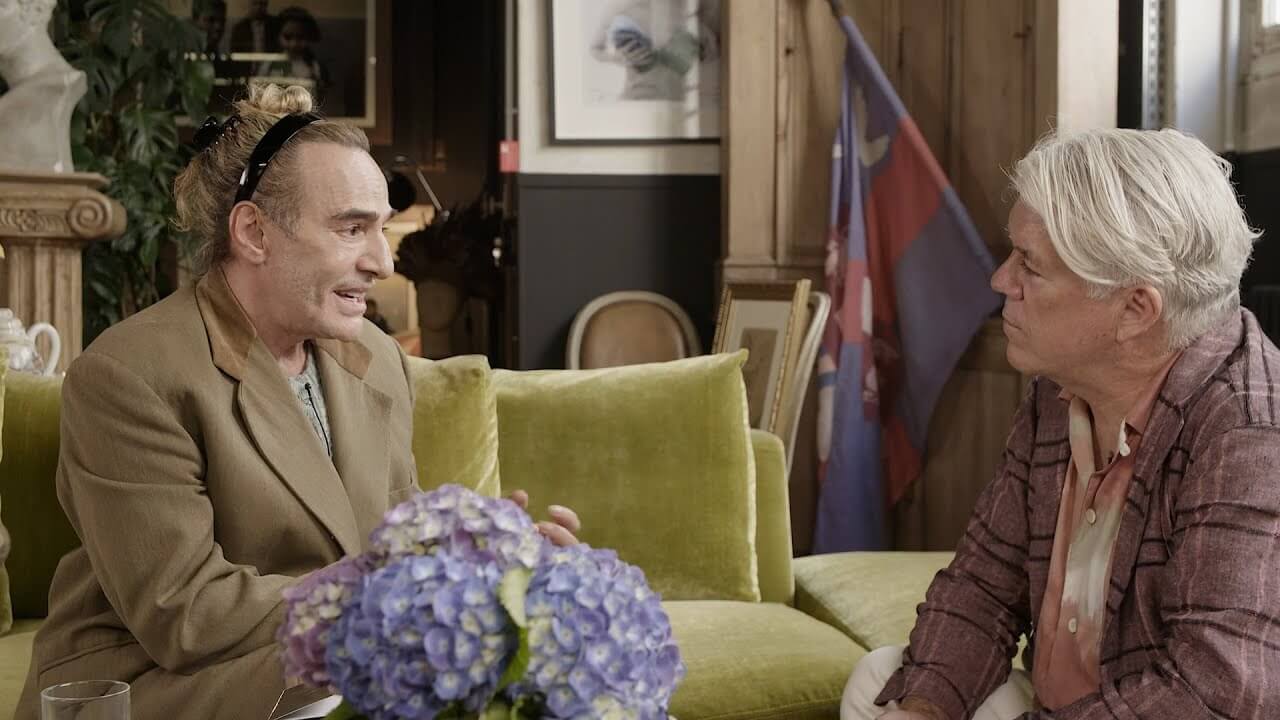 Peak Grandmacore: John Galliano in an interview for The Business of Fashion. (YouTube: "Fashion's Greatest Showman Turns Ciné-Auteur")
More brown clothes for grandmacore: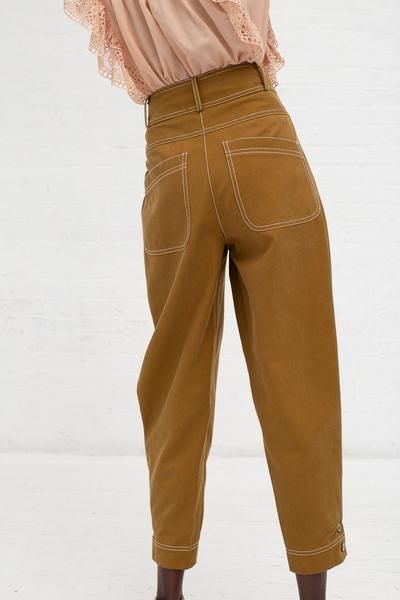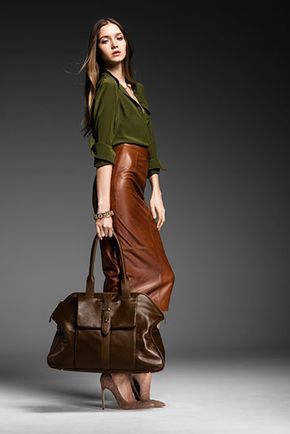 oroborostore.com
etienneaigner.com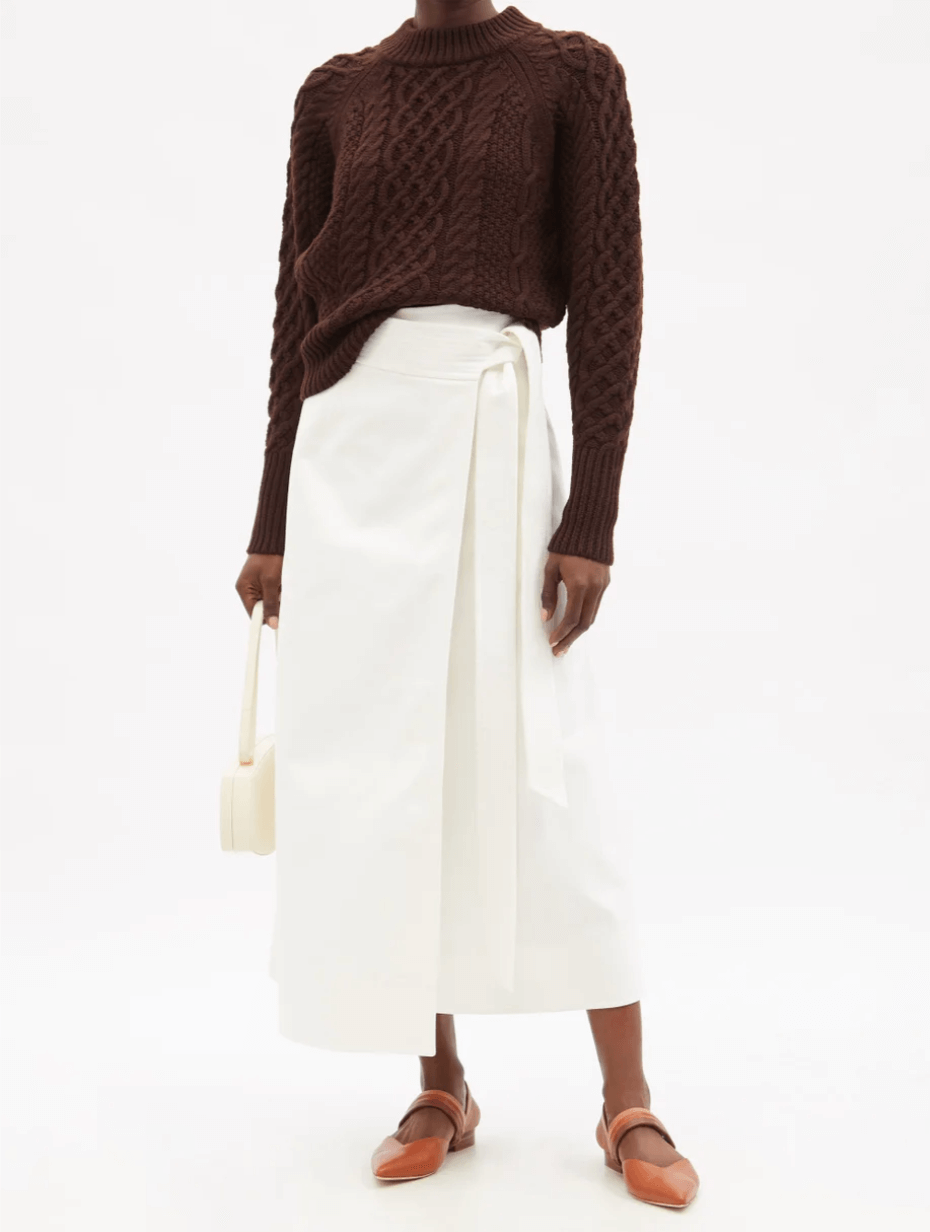 Emilia Wickstead via Matches Fashion
Gucci via Matches Fashion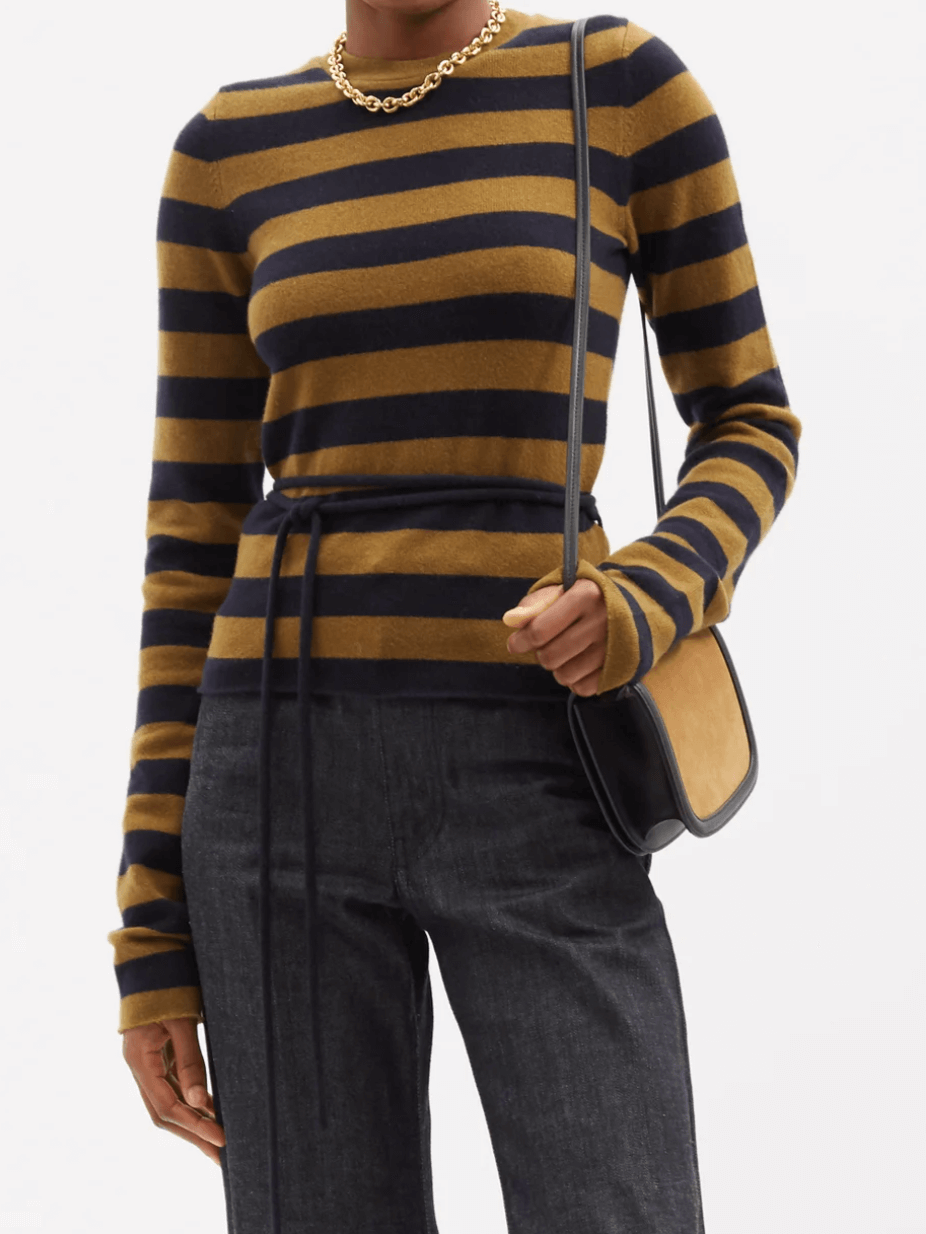 Extreme Cashmere via Matches Fashion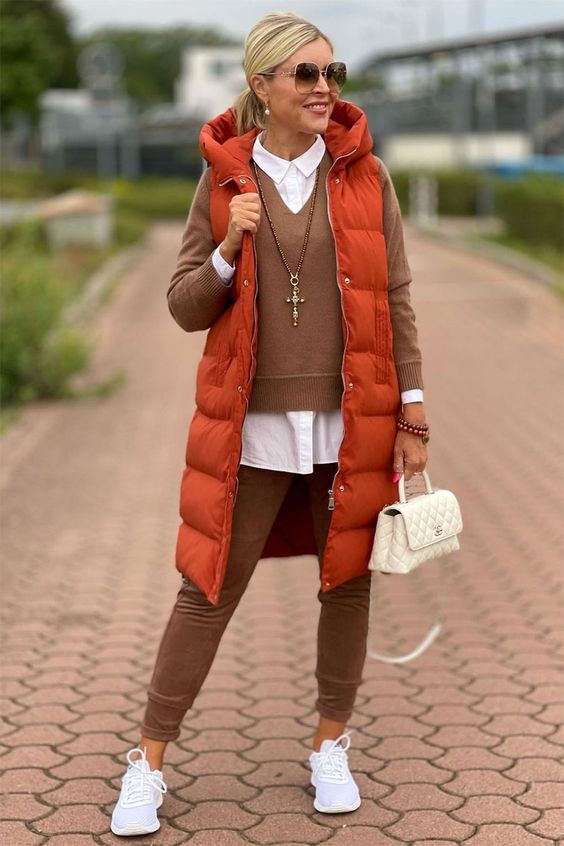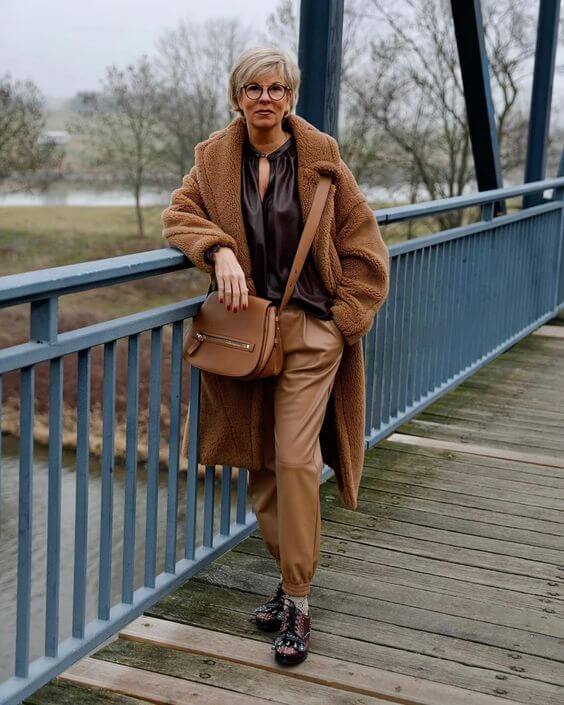 Brown in Dark Academia
Dark academia brown is all about being intellectual and stylish. The classic choice of a brown outfit for dark academia would be brown leather loafers, brown corduroy pants and a beige shirt.
But you can absolutely go for some of the more vibrant brown hues to make a statement. The key to keep it dark academia lies with the staple fabrics (corduroy, knits) and with the tell-tale pieces (loafers, oxford shoes, thin knits).
Etsy: BerciniFashion, Corduroy pants
You can make the loafers can be oxblood, the pants chocolate brown and the top gray with red stripes, though. That will give it a bit more life.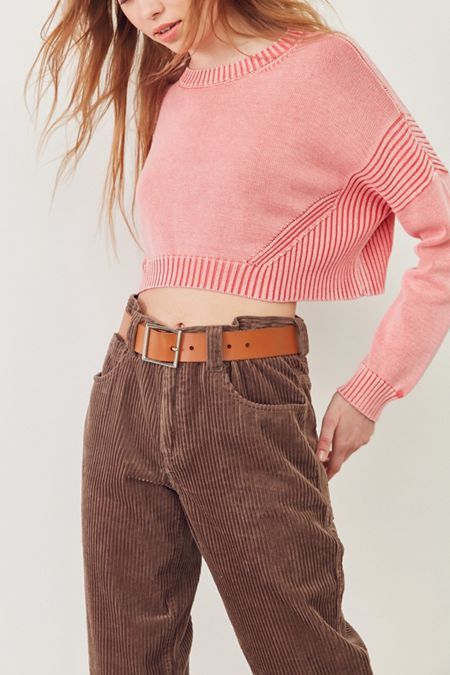 Etsy: YaLeiTW, Lace-up pumps
Pants and belt, Urban Outfitters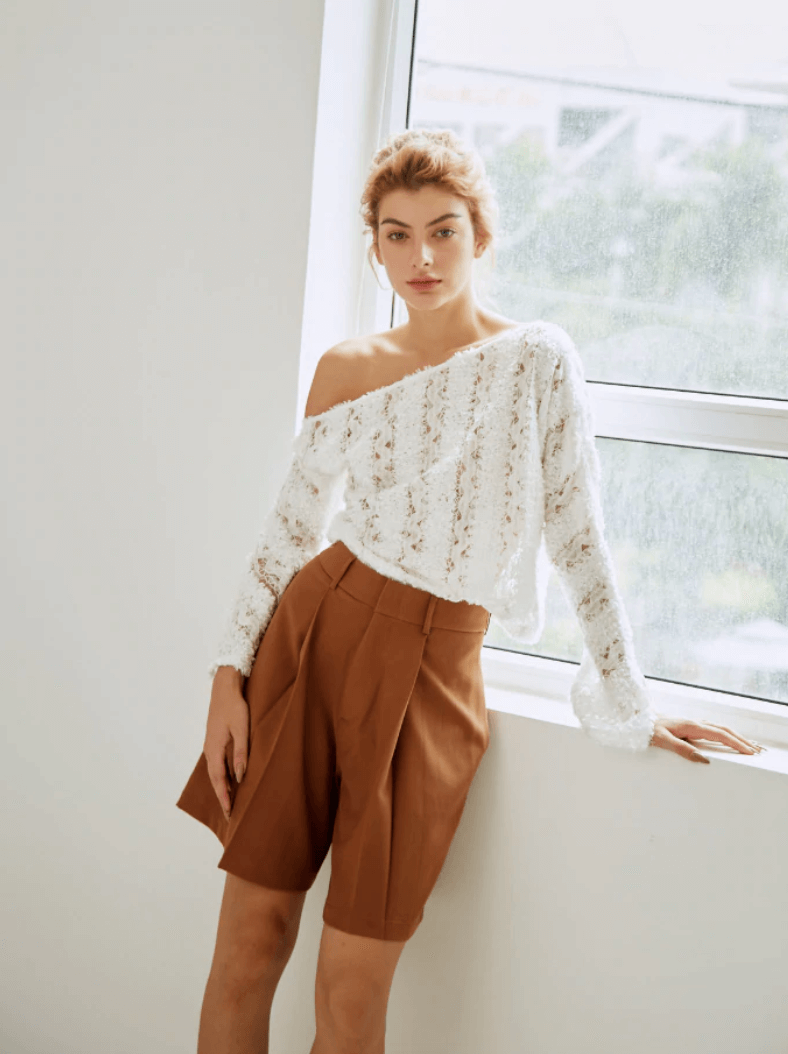 Oversized Brown Clothes and Baggy Aesthetics
Grunge brown is all about being edgy and cool, but as for baggy aesthetics, you have a free choice. The brown shade to go for can be absolutely anything, as long as the bagginess is there.
Baggy brown outfits call for good colour combos, Look how minimalists and maximalists can be friends when they are brought together by fashion!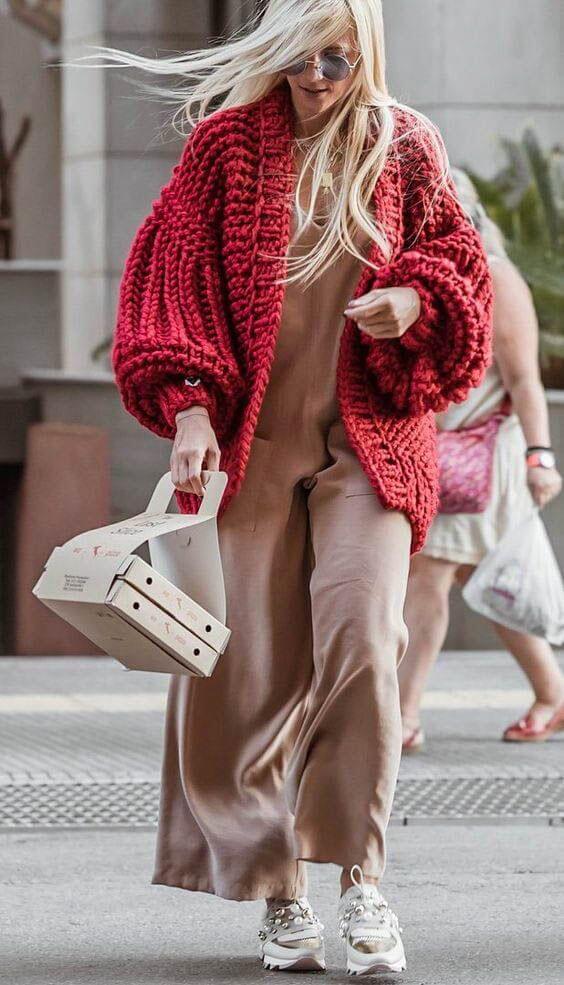 fromluxewithlove.com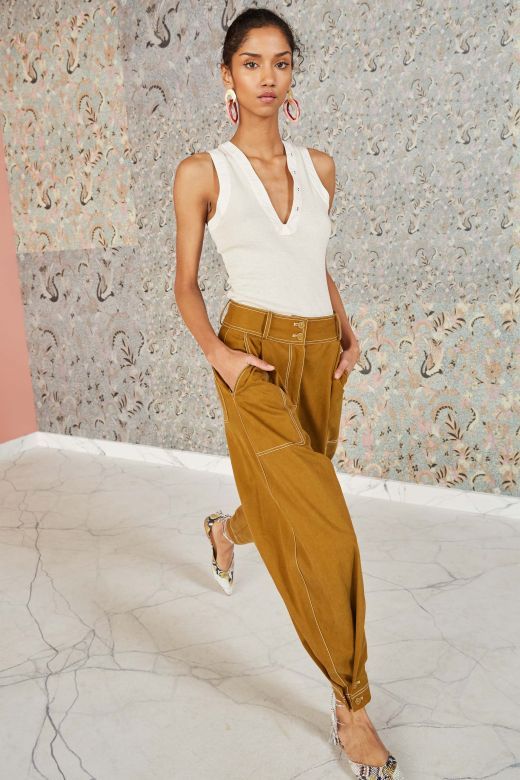 ullajohnson.com