The New Dark Drama: Enter the Whimsigoth Aesthetic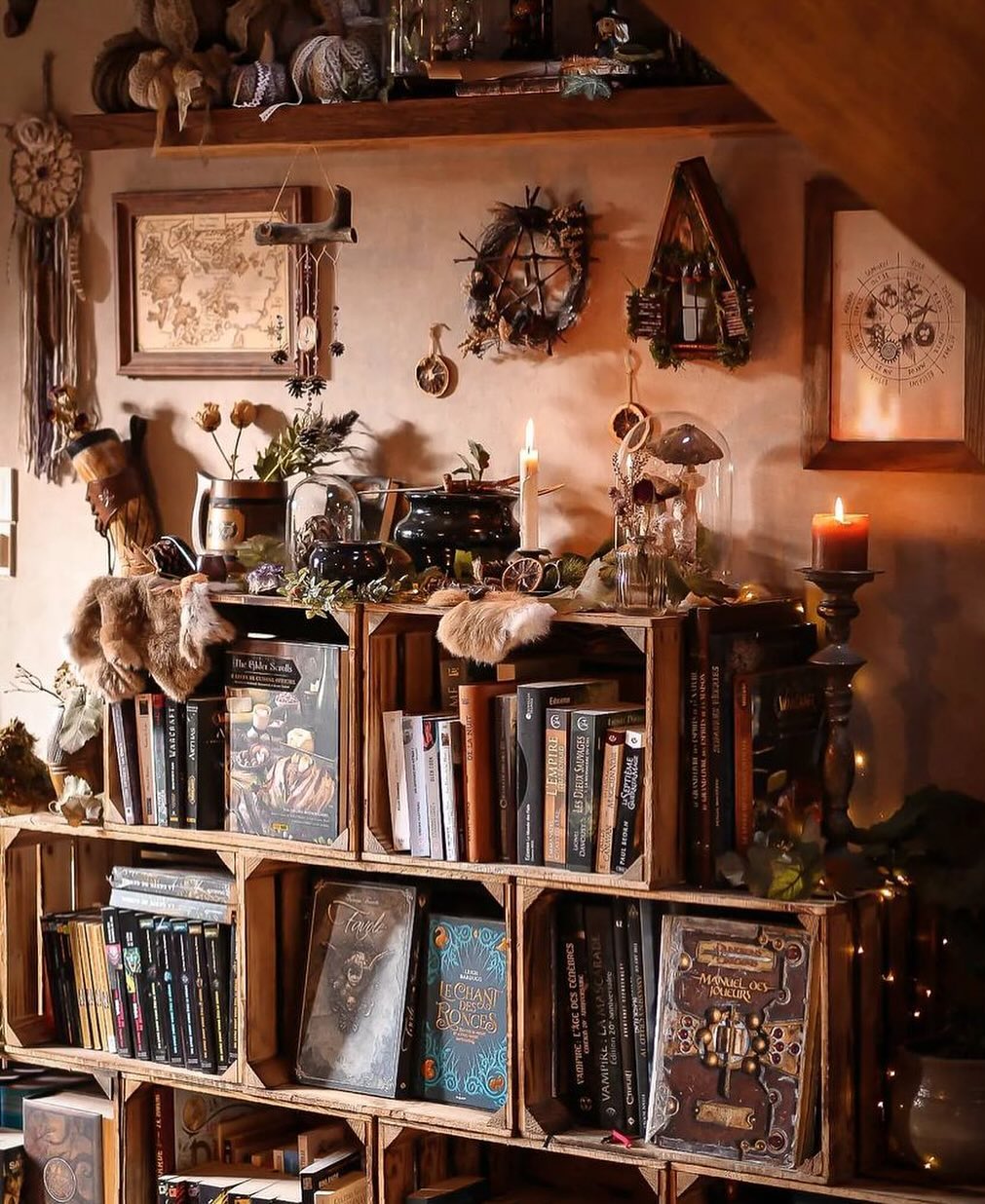 Hero photo by @faerie.artisanat
Welcome to the world of the whimsigoth, where dreamy, dark, and romantic aesthetics combine to create magical and unique interiors.
Picture a library filled with spooky but cozy dark-wood furniture, plants draped in velvet, and flashes of iridescent colors catching the light—all combining to set the whimsigoth tone. This is an interior aesthetic, but still - think outfits like a corset top, or a slithery slip dresses: feminine, chic and just slightly goth.
Inspired by the boundary-pushing TikTok trends, enter a dark world where shades of midnight, plum and black cast seamlessly together.
Create drama in your interiors with velvet velours, statement fur rugs, and towering candle-crowned candelabras but keep it cute rather than Victorian.
Jumping into Wonderland! The World of Whimsigoth Aesthetic in Interior Decor
In this age of modern minimalism, the Whimsigoth aesthetic in interior decor offers a beautiful, contrasting and slighty macabre escape.
Whimsigoth is a style of decor inspired by the whimsical elements from aesthetic subcultures and gothic elements often seen in a Tim Burton film. Whether you are looking to bring the ultimate WOW factor to your home or create an eerily beautiful outdoor space, you can find an abundance of inspiration found in the whimsigoth aesthetic.
From bright and bold colors to accents of dark glamour, the whimsigoth aesthetic provides an array of visual elements for you to choose from.
Combining moody hues such as black, purple, and teal with modern shapes, fun textures, and quirky decor elements, you will easily bring a fantastic fairytale-like energy to any room.
For those looking for an added touch of dark romance, you can find interesting pieces like velvet curtains, velvet armchairs, and moody bedding to complete the look.
It's time to bring the drama and deep emotion of the dreaded whimsigoth aesthetic into your home.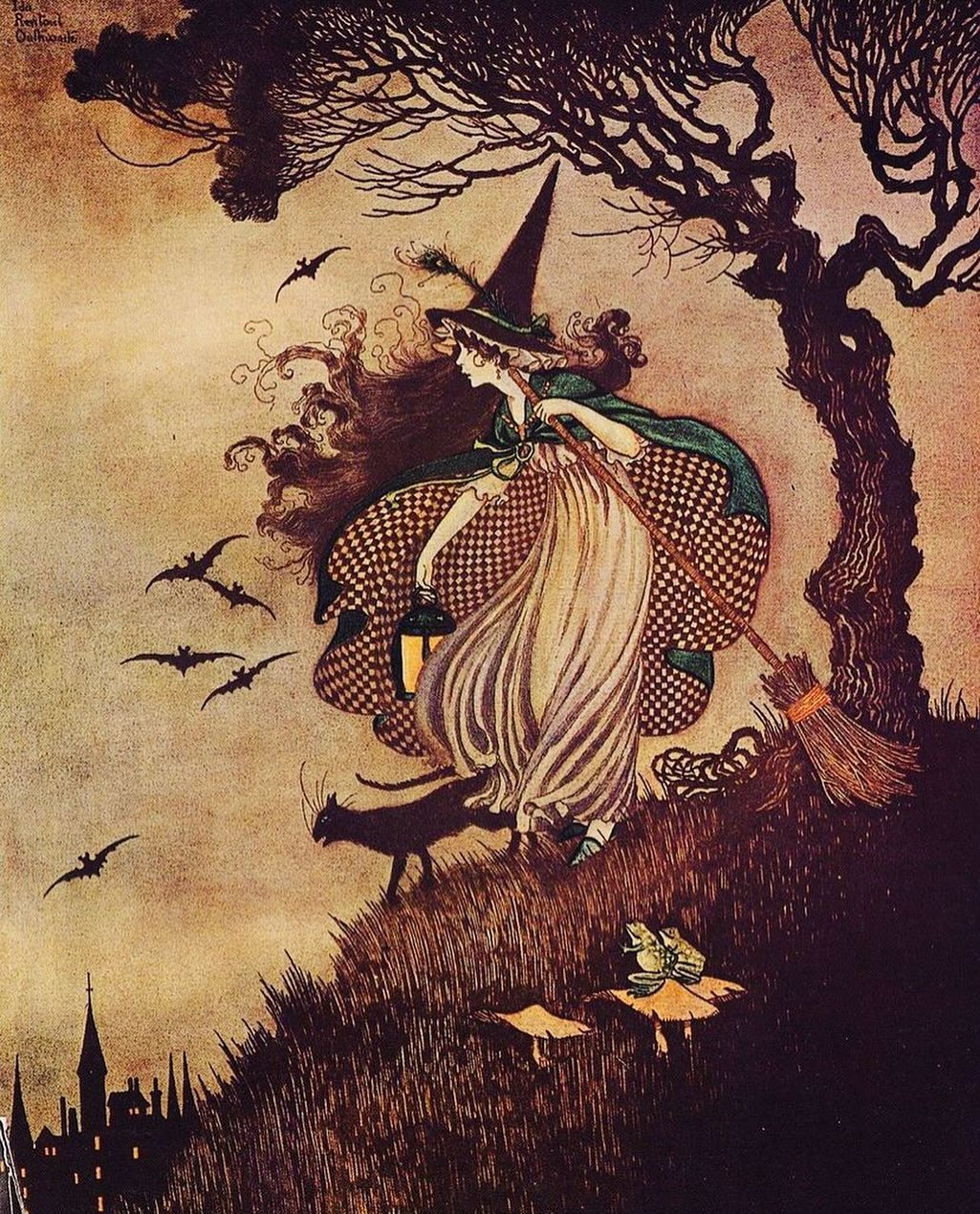 @poisonappleprintshop
Art by Ida Rentoul Outhwaite
If you want to embrace this style without breaking the bank, start with some small fun details such as a dark upholstered sofa, a velvet pouf, and the addition of statement lighting such as wall sconces or vintage bulbs.
For bolder pops of color, you can add pieces like a purple velvet armchair or a fur rug to give a subtle touch of texture. Add in some chandeliers, paintings, and sculptures to complete the whimsical look.
No matter what your overall style is, you can easily incorporate the whimsigoth aesthetic into your interior design with the right pieces. So go ahead, jump into the fascinating world of whimsigoth and let your imagination take you on an unforgettable journey!
The Enchantment of Whimsigoth Aesthetic
Goth-flavored trends always look too crazy to catch on, but they are always here to stay.
A little bit of darkness blended with a whole lot of whimsy and atmosphere—that's the essence of the whimsigoth aesthetic. Taking inspiration from the underground music scene and the macabre end of rock and roll, this interior decor style has been spotted in homes around the world.
From gothic crosses and crescent moons to boho planty decor and just slightly spooky accessories, this unique decor style will continue to amaze us. The delightful blend of light and dark ensures that you will never be bored with this unforgettable look.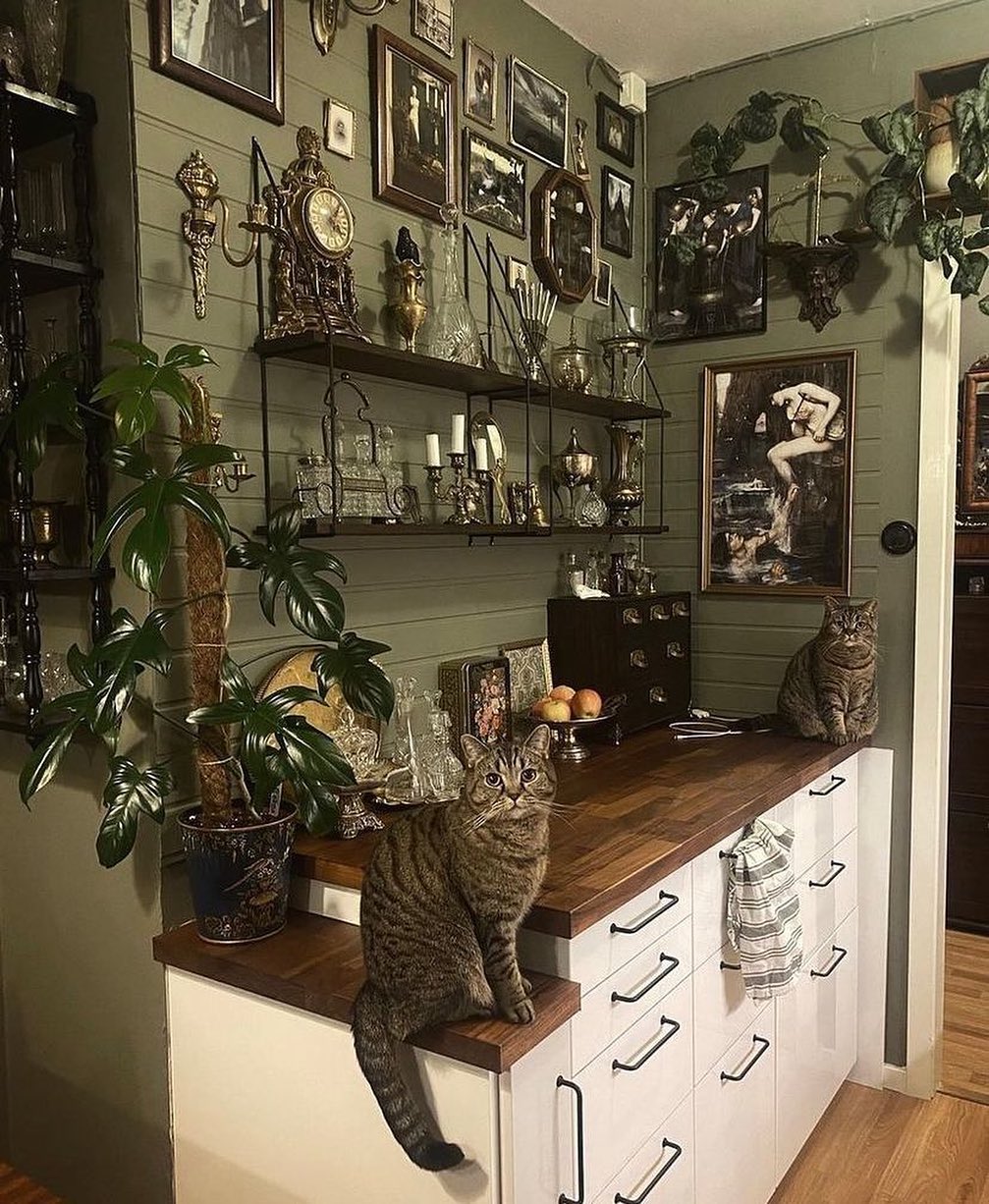 @emeliesorling
@ditsy_floral
@daisyjaneirl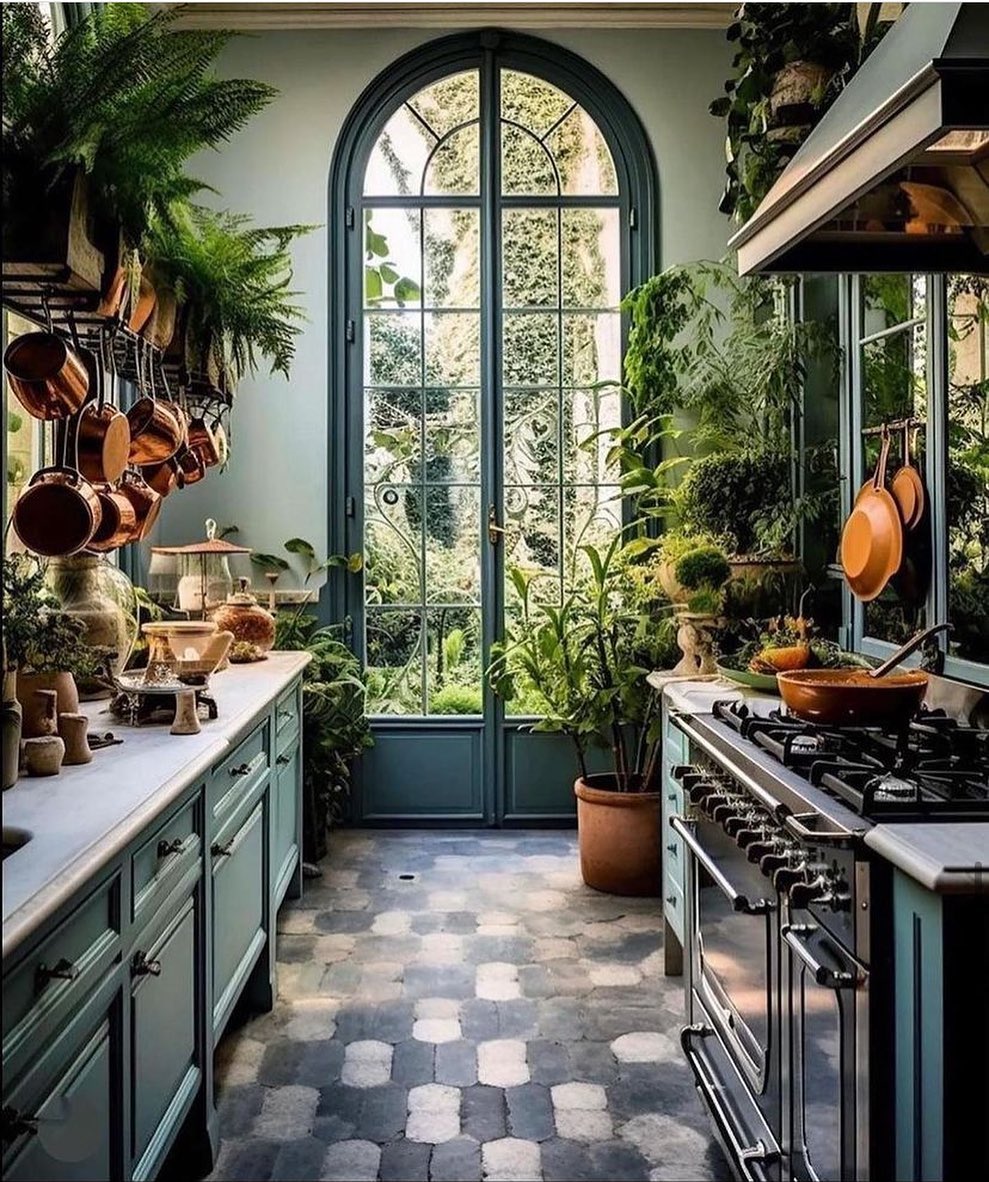 @alteredcraftwitch
@porcelain_princess1991
@myboholuxe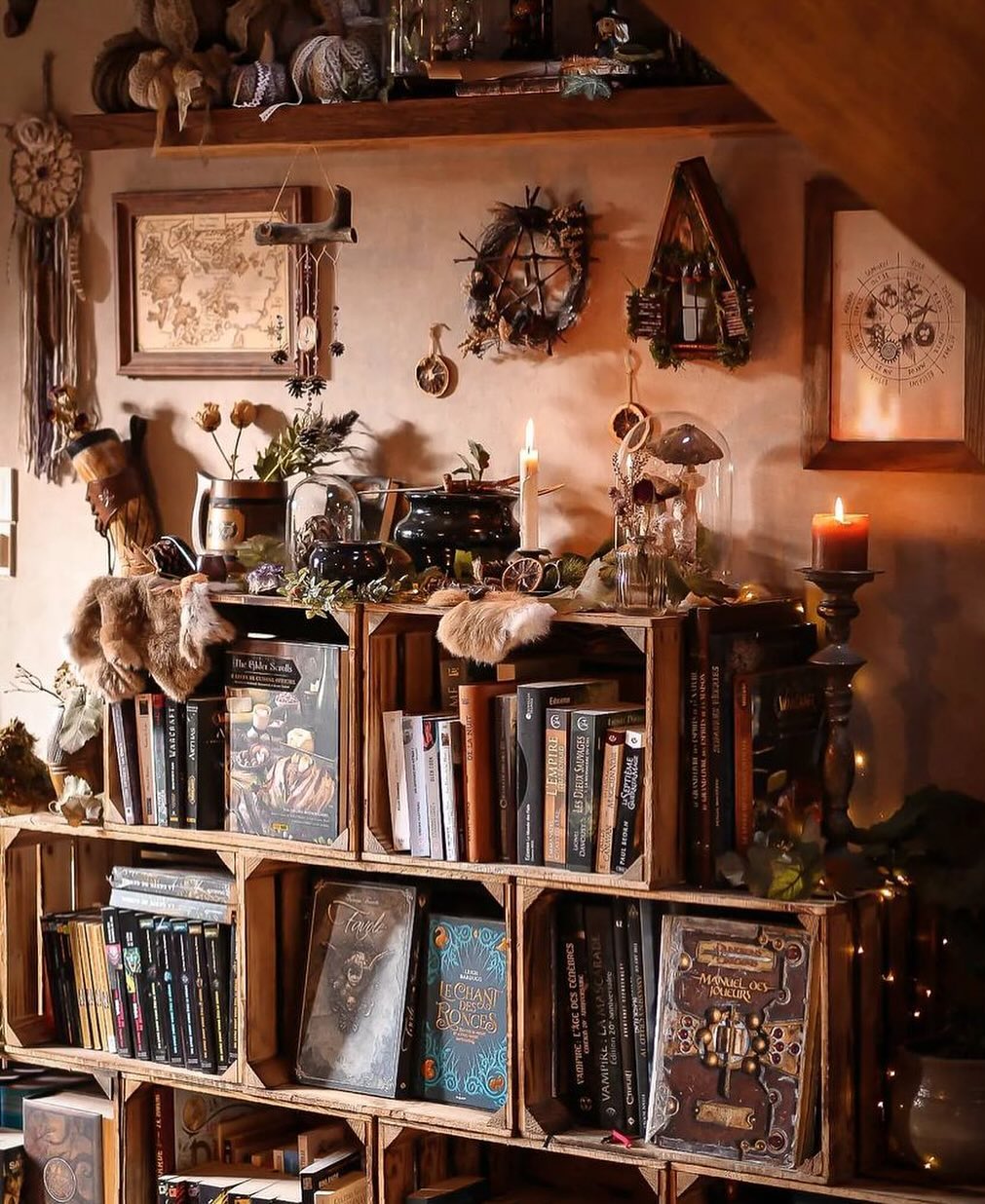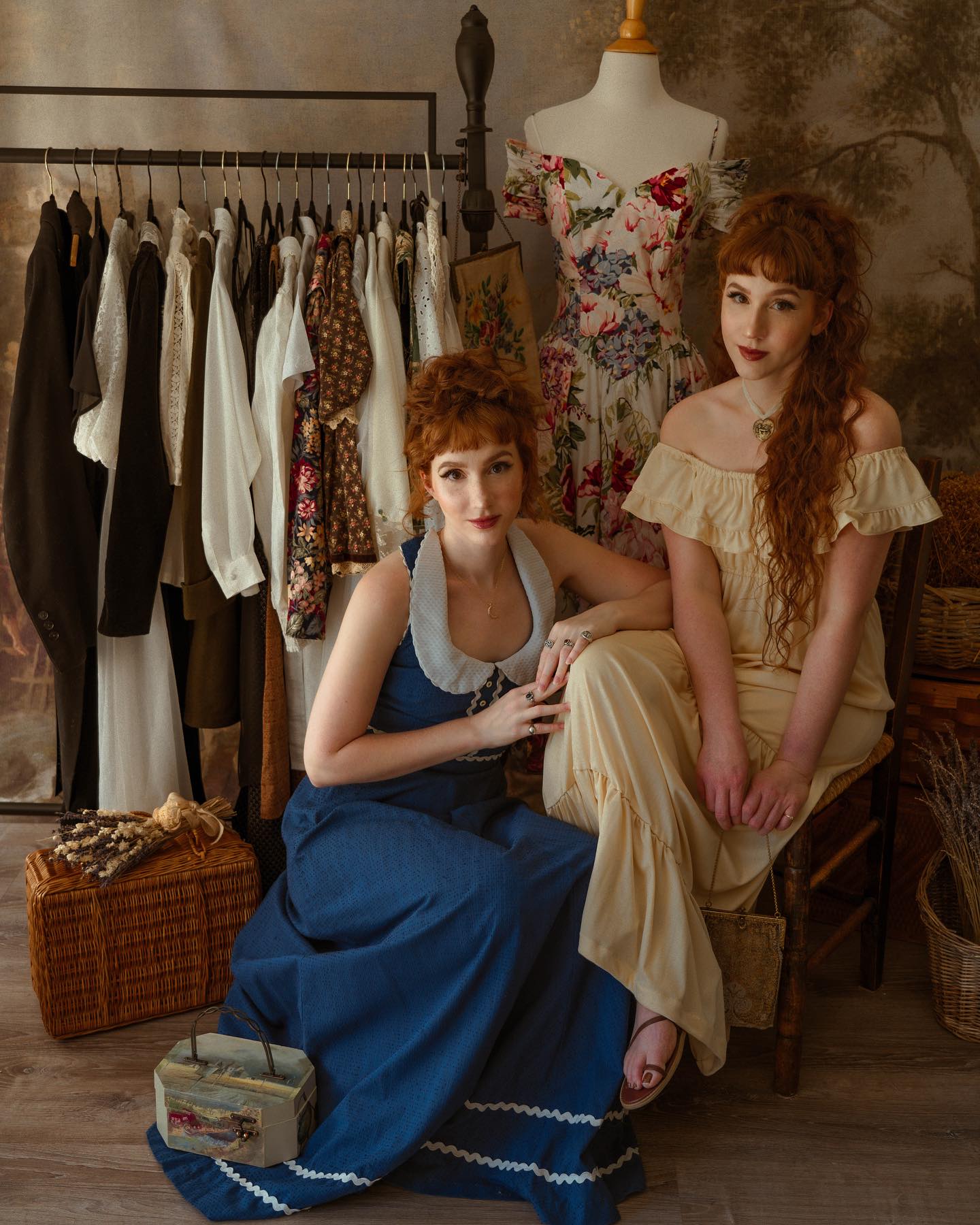 @faerie.artisanat
@brenandpip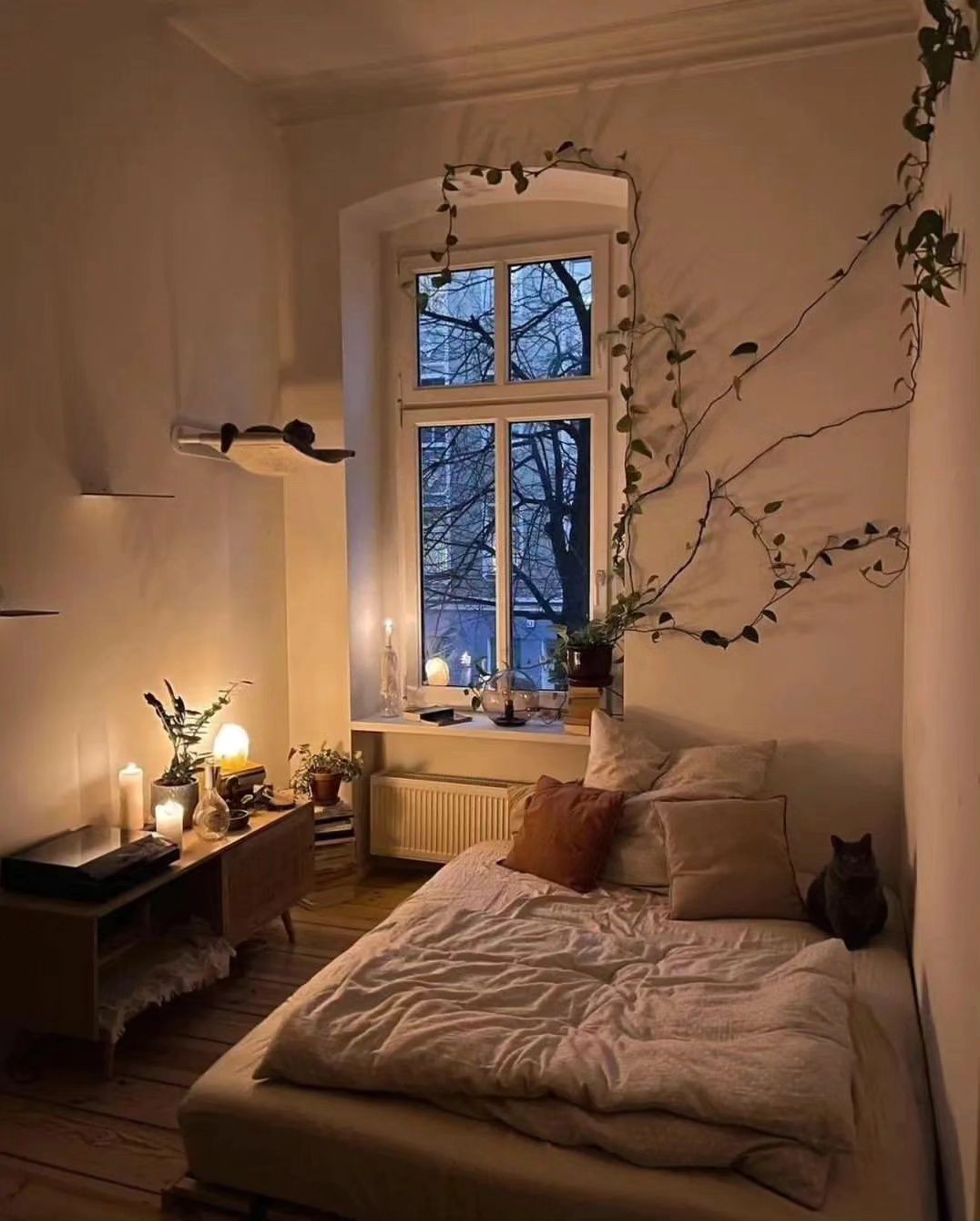 @hyggedecors
@my_homely_decor
To wrap it up, the whimsigoth aesthetic is a vibrant mix of pastel colors and goth undertones. It offers a playful twist to the traditional dark aesthetic and provides a bold and unique style. Immerse yourself in the combination of brooding and fun that the whimsigoth aesthetic has to offer!
This darkly romantic aesthetic, fusing gothic and fairy-tale-inspired details with modern silhouettes and a range of textures, is also a hot favorite among celebrities who want to bring this vibey look to their homes. Gigi Hadid and Kendall Jenner, for instance, have used whimsigoth elements including flower-studded couches, heavy velvet drapes, and glass globes with a hint of color, to create goth-eclectic interiors in their abodes.