Feminine Luxury: Accessorizing for a Champagne Dress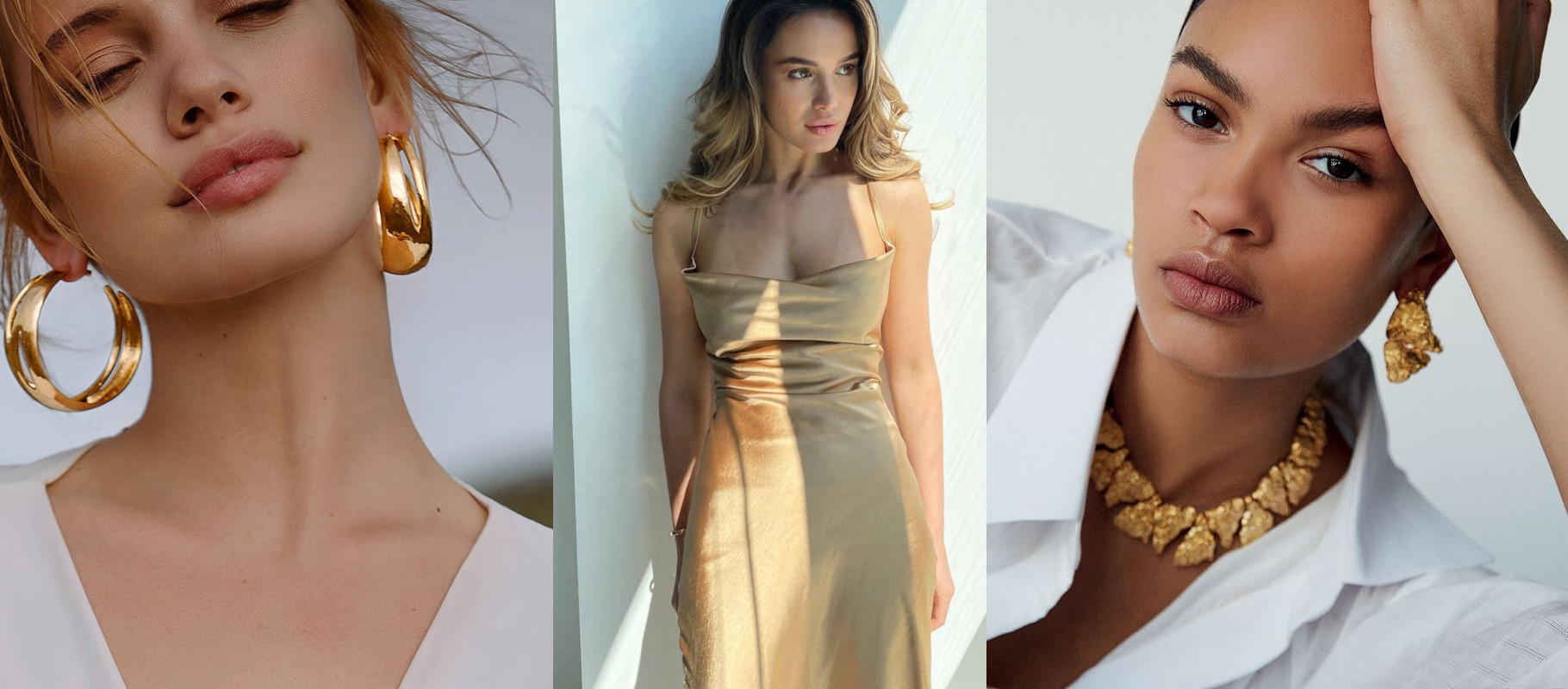 If you're dreaming of an aesthetic yet elegant look, a champagne dress is the perfect place to start. This delicate, almost creamy hue provides the perfect backdrop for bold makeup, non-trad hair colors or fun accessorizing.
Any and all of these options can create the perfect balance of chic sophistication and vibrant personality.
Contrast - high or low - can be a powerful tool when it comes to setting the tone and creating the desired look.
For a vibe that is elegant but not boring, consider using complementary colors that underscore the tone of your champagne dress. Champagne could have a cool or warm undertone, so the simplest way to make this elegant move is to choose either silver or gold jewelry.
Simply go for timeless elements such as pearls and metals, and finish the look with a hint of sparkle to create a mesmerizing and indulgent style.
If you want to make it bolder and the occasion allows for an ethnic vibe, go for capim dourado instead of gold. Capim dourado, or golden grass, is a weed from Brazilian state Tocantins. It has this beautiful deeply golden tone that softly reflects light, kind of like silk. Together with the dress, this material can work to create a slightly bohemian statement without being over-the-top.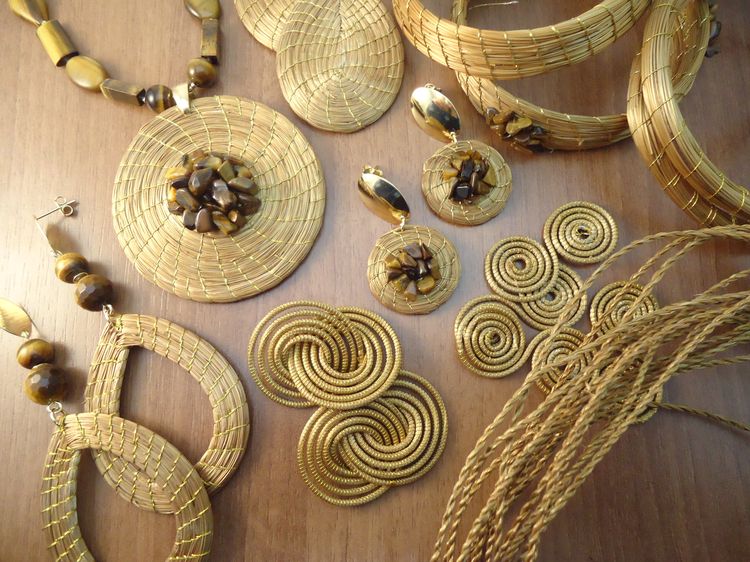 Capim dourado jewelry (Golden grass)
As long as you go for the low contrast combo, even not a particularly fine jewelry can look elegant. On the other hand, contrasting colors need you to be more careful with your choices.
The shades of navy can be deep, dark and luxurious, especially if the design is minimalist. Paired with a champagne dress, it will make for an elegant and timeless look. The dusky shade of pink helps to lighten the look, creating a warm and inviting palate.
Spectacular sparkles and textures can also be used to create an indulgent yet artistic aesthetic. Opt for shimmery, soft textures such as silvery gold, pearls and diamond dust. Then curate pieces that are unique yet classic, such as luscious crystals, vintage beads, and beaded necklaces. Add a hint of mystery and whimsy with intricate tassels and geometrically shaped earrings. These touches are sure to create a look that is unique, luxurious and unforgettable.
With the right color options and touches, you can make sure your vibe never goes from chic to tacky, and instead stays tasteful and unforgettable.
Inspo: How to Look Captivating in a Champagne Dress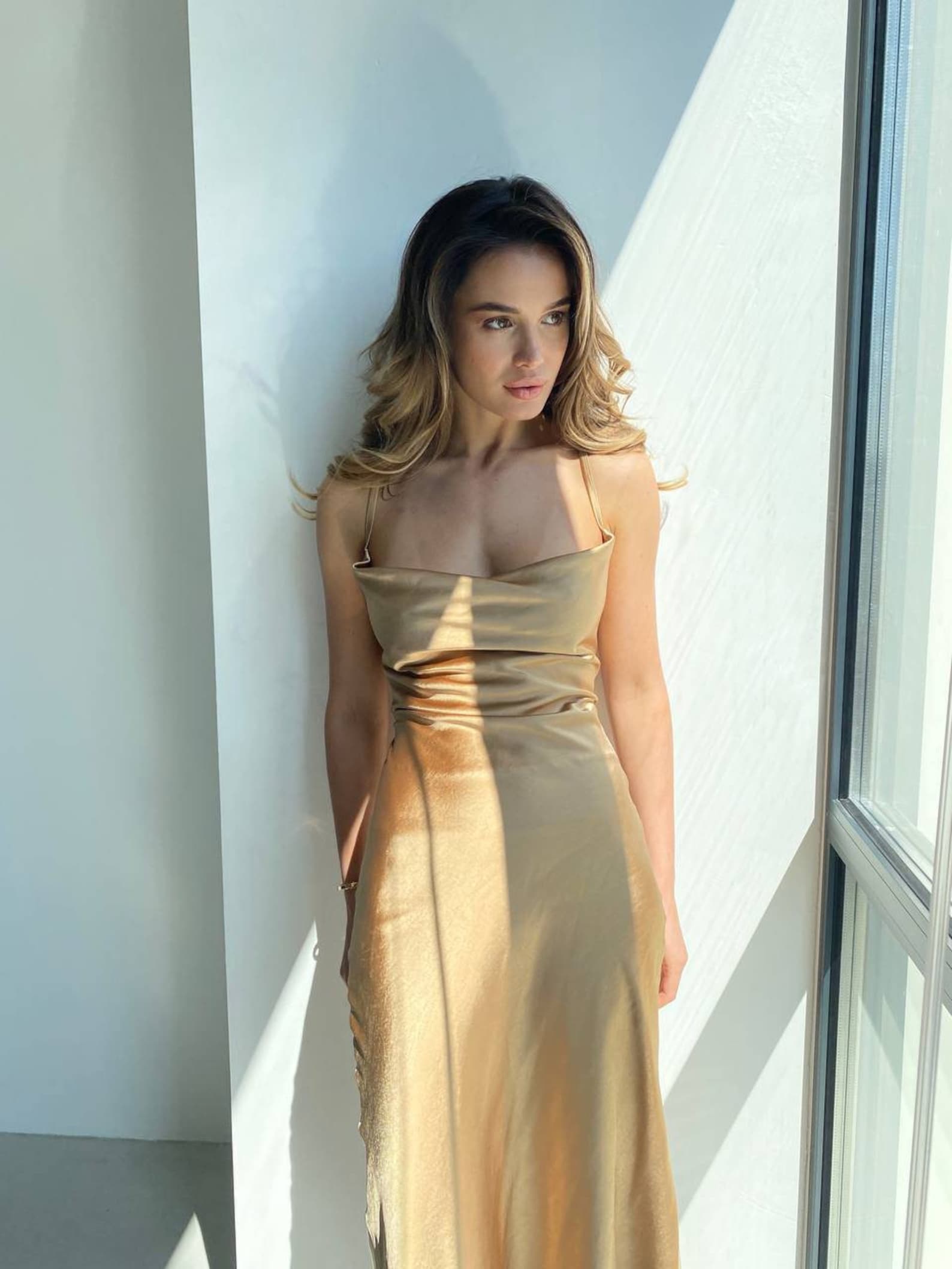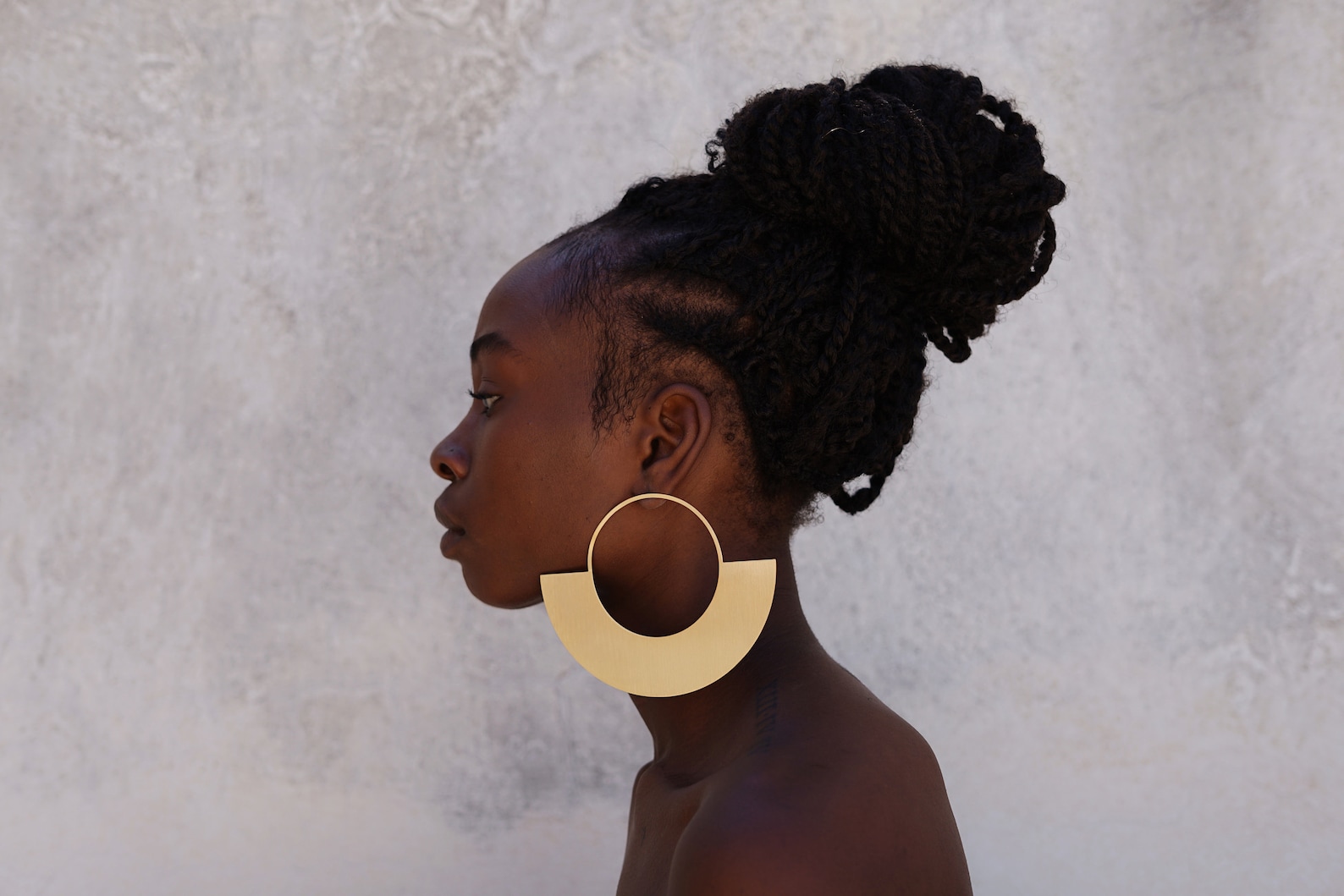 Silk slip from SilkGardenStefa
Oversized African earrings from LalaLuka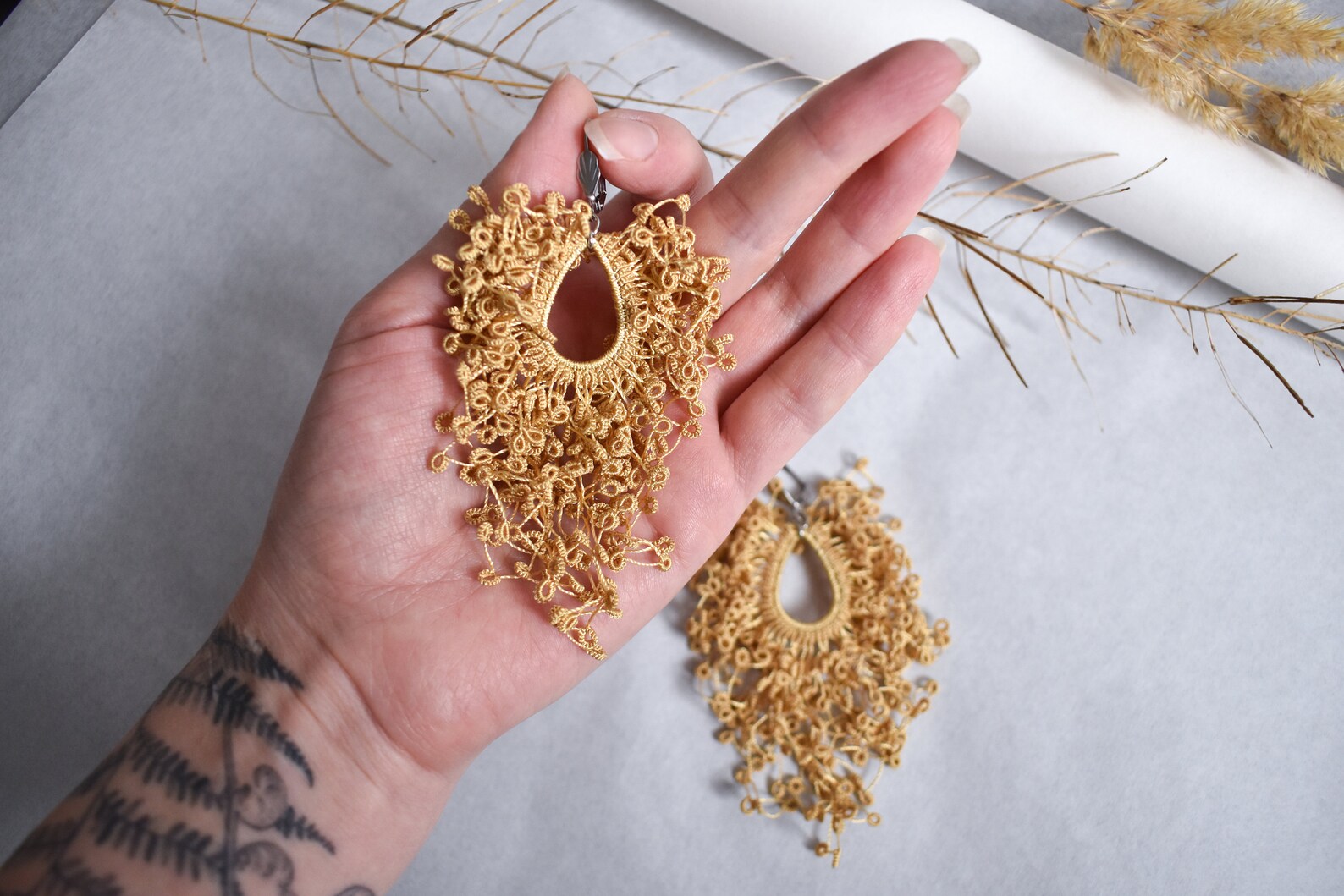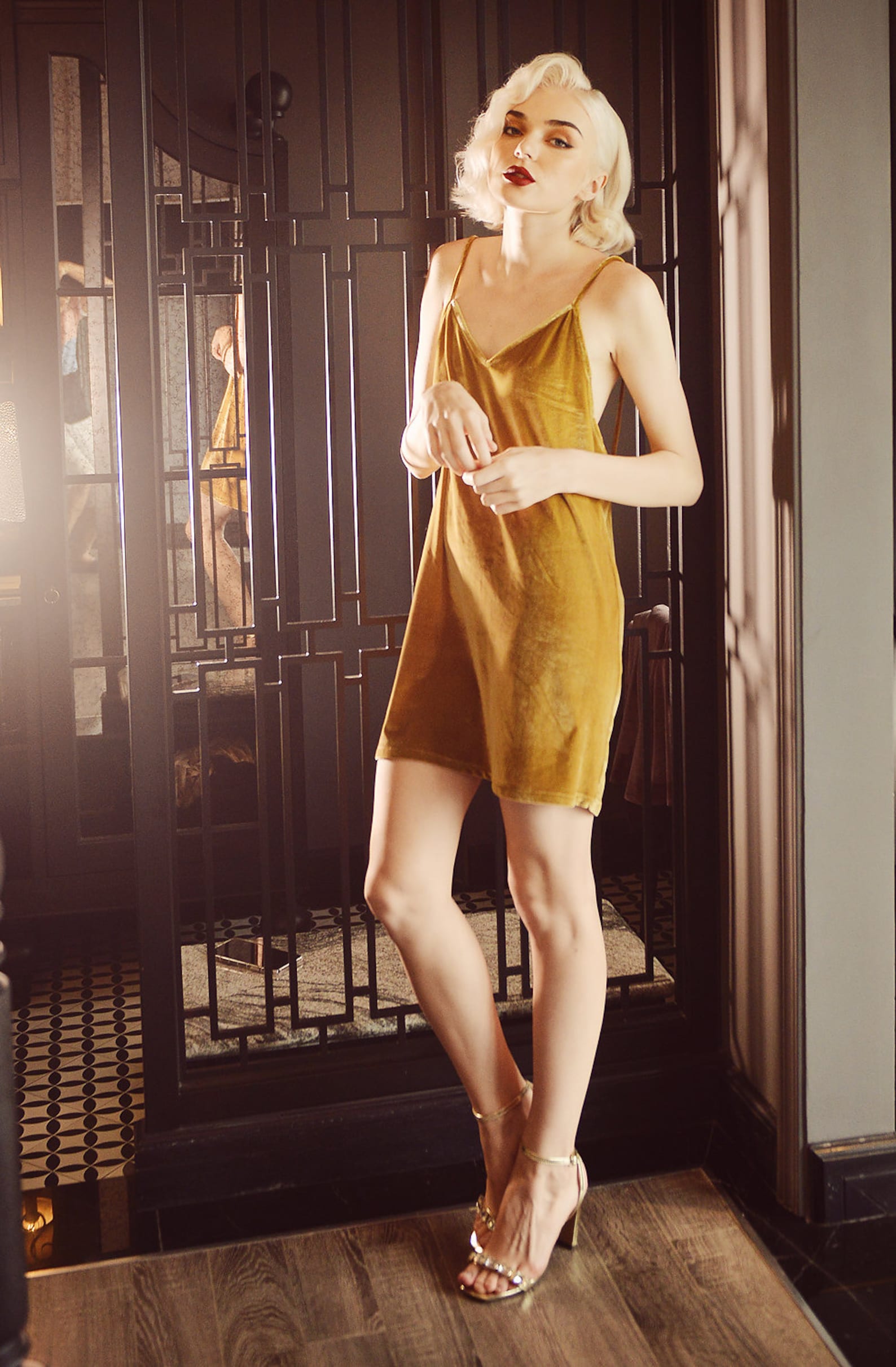 Dangle drop statement earrings from ivyviJewelry
Velvet mini dress from LelaSilk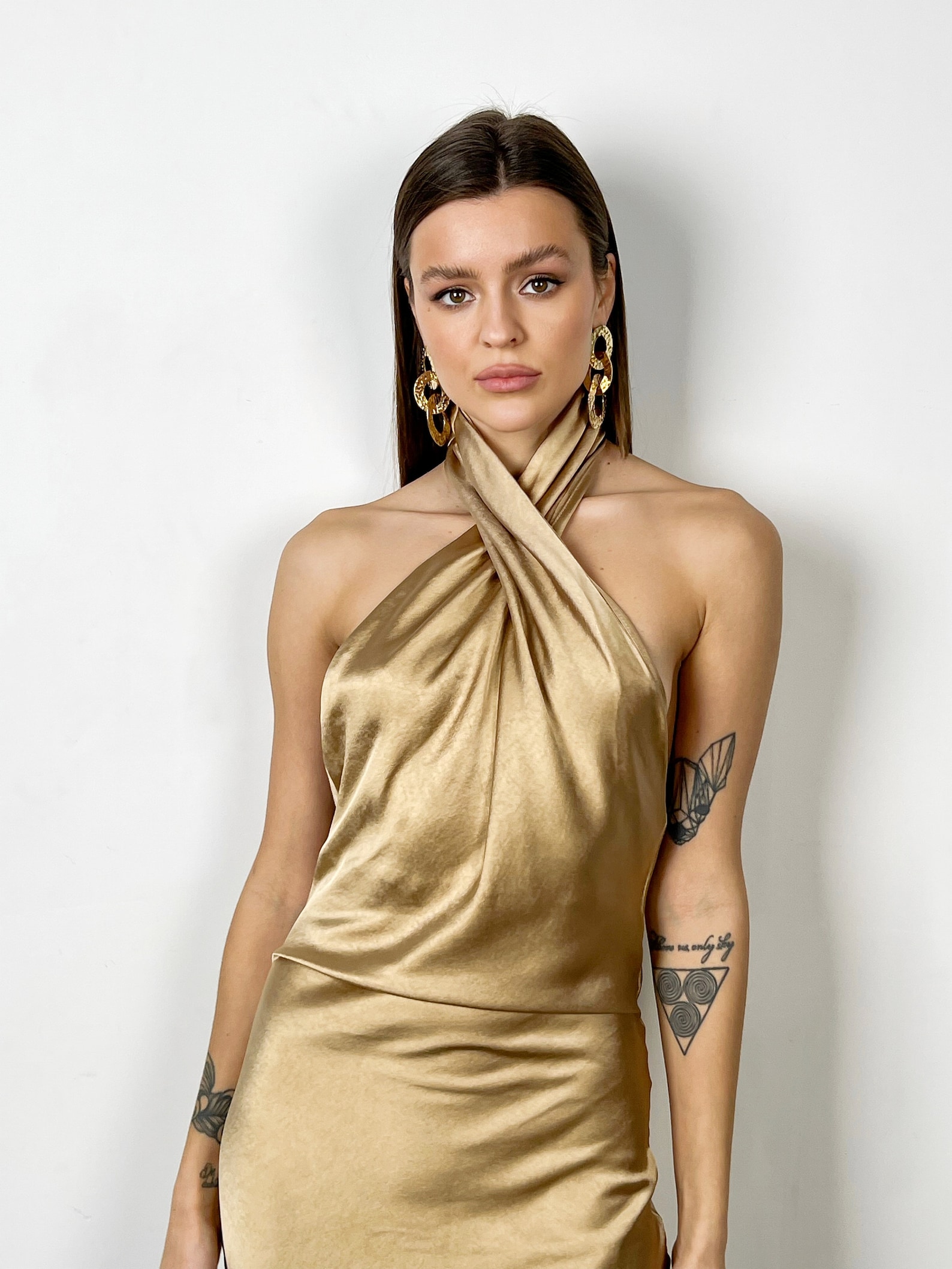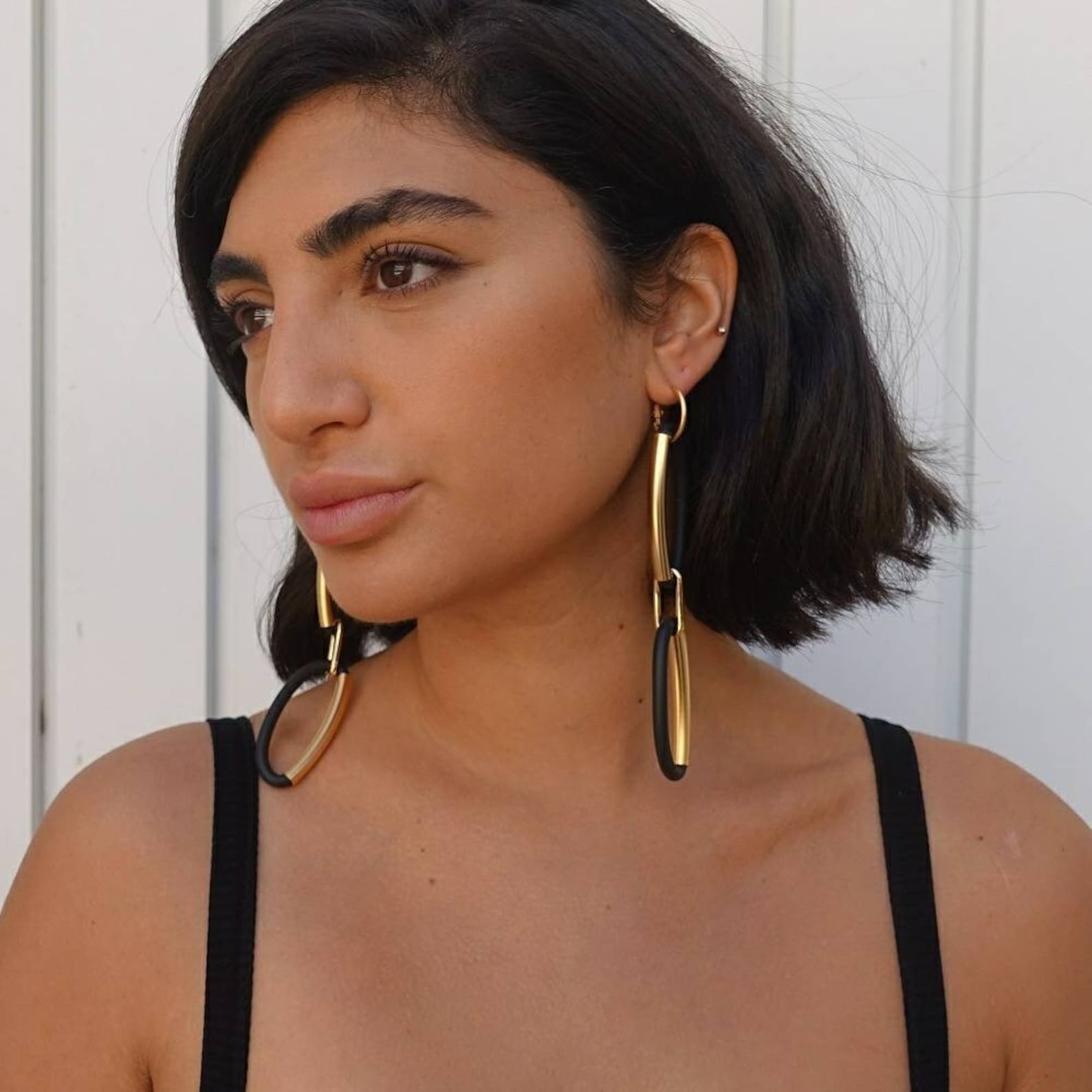 Silk halter-neck dress from SilkGardenStefa
Long black and gold earrings from GilPashutDesigns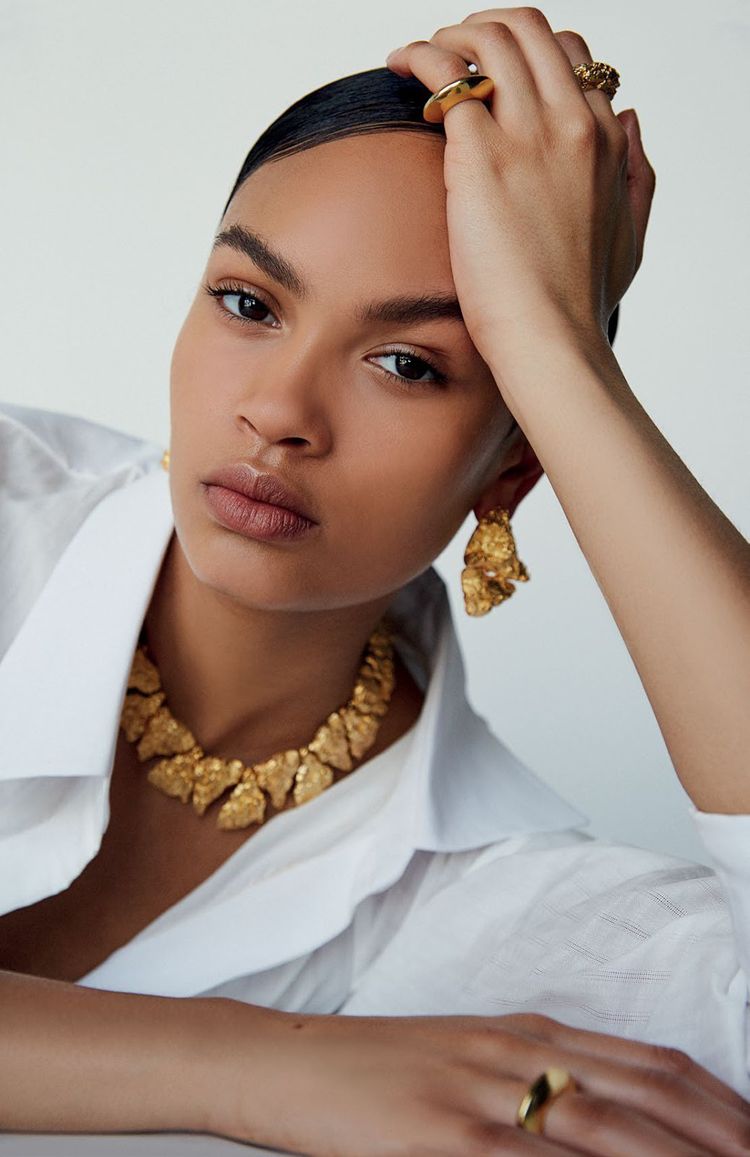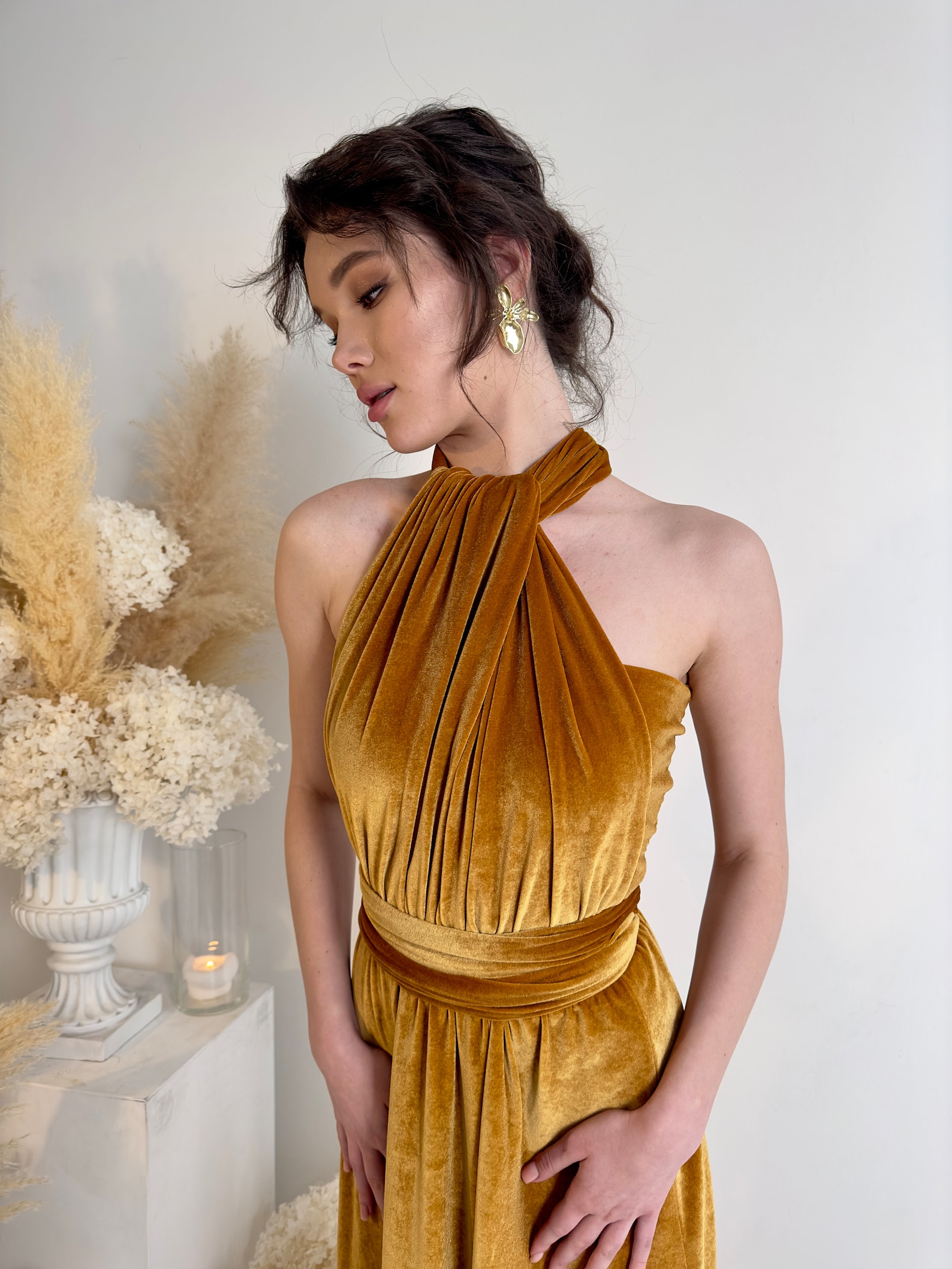 Structured velvet halter-neck dress from FavoriteBoutique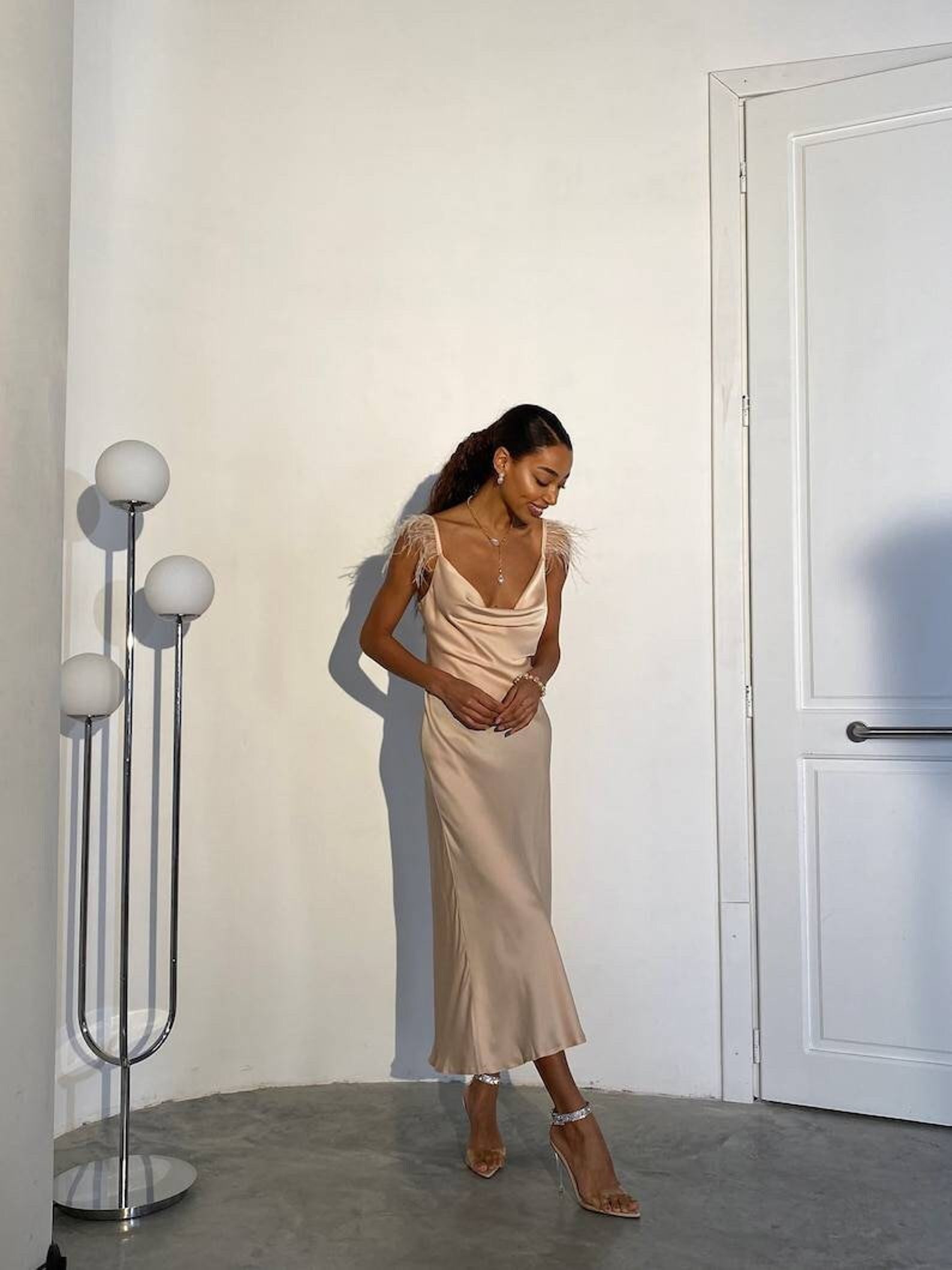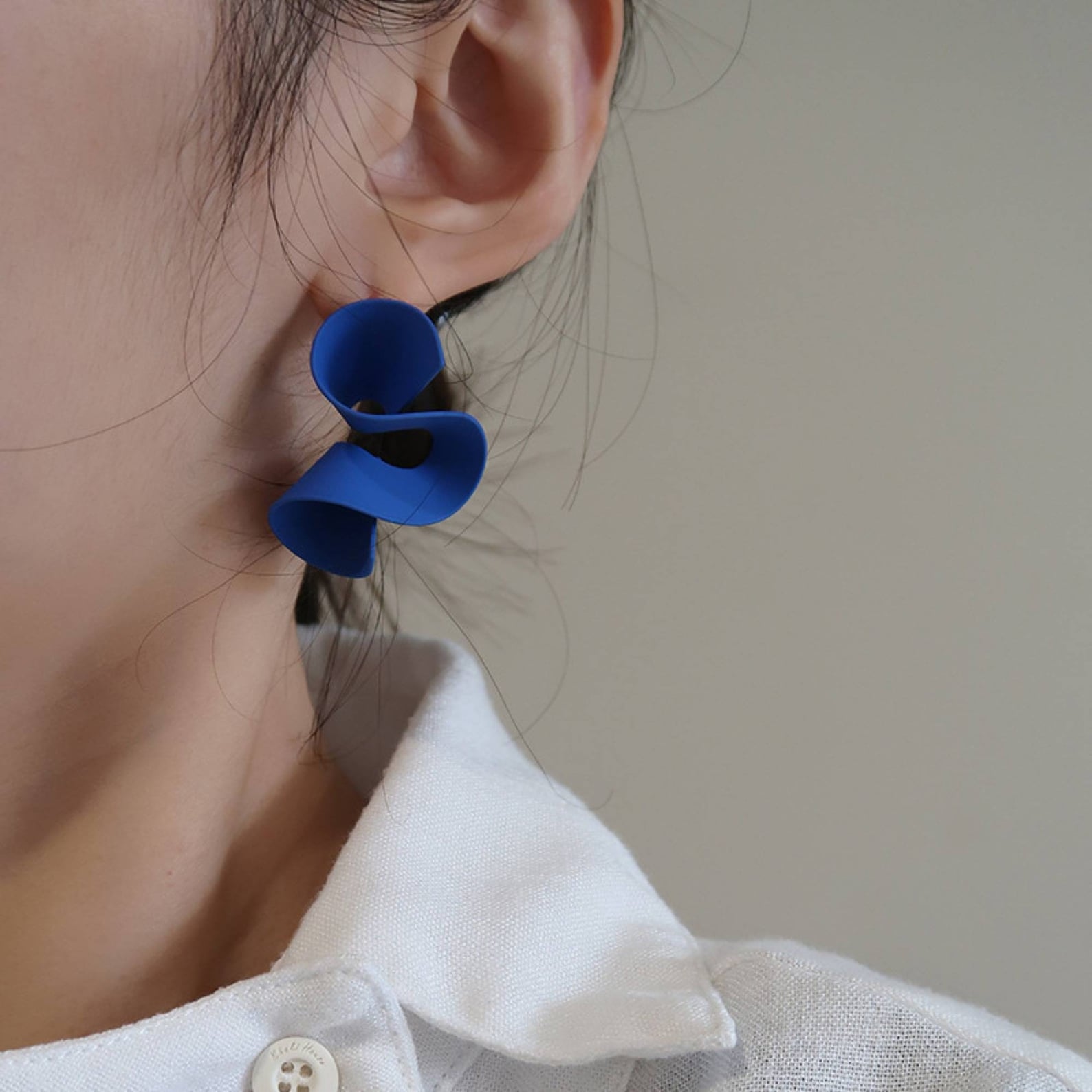 Feather detail slip from SilkGardenStefa
Blue ribbon earrings from NicoTangUK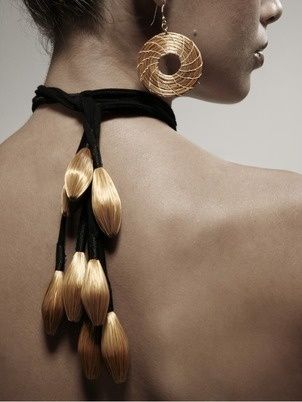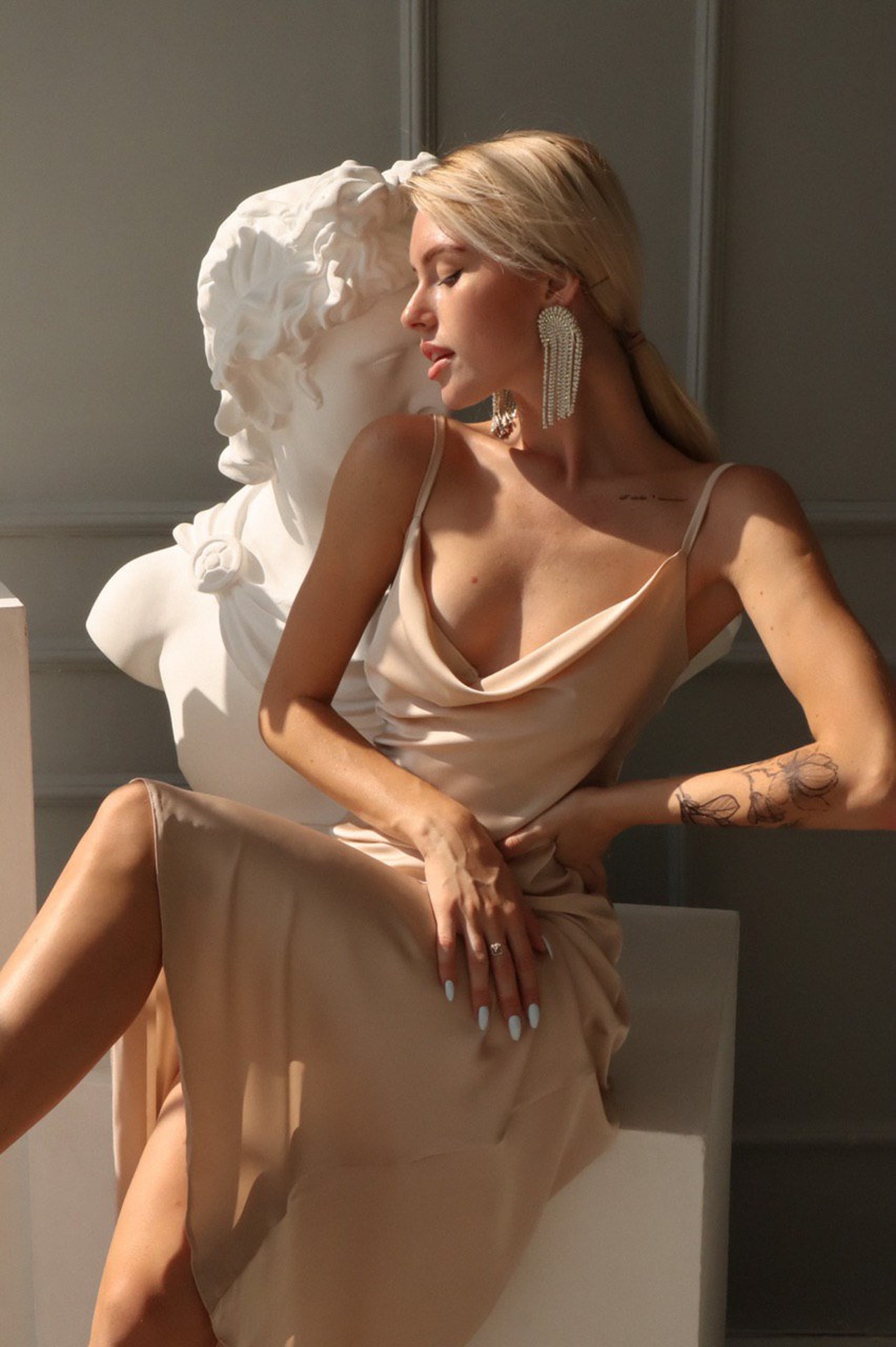 A capim dourado set
V-neck slip from ElenaKosminskaya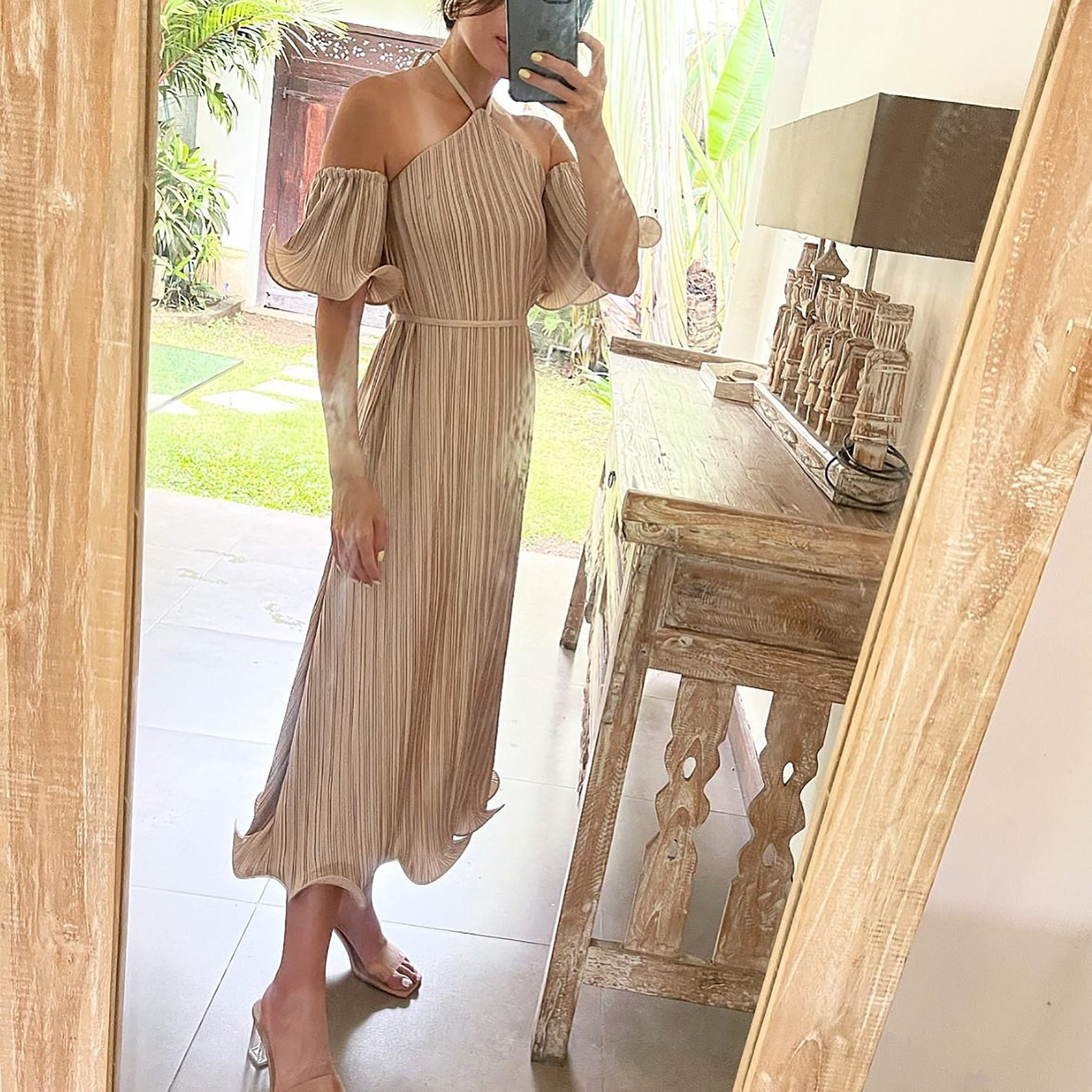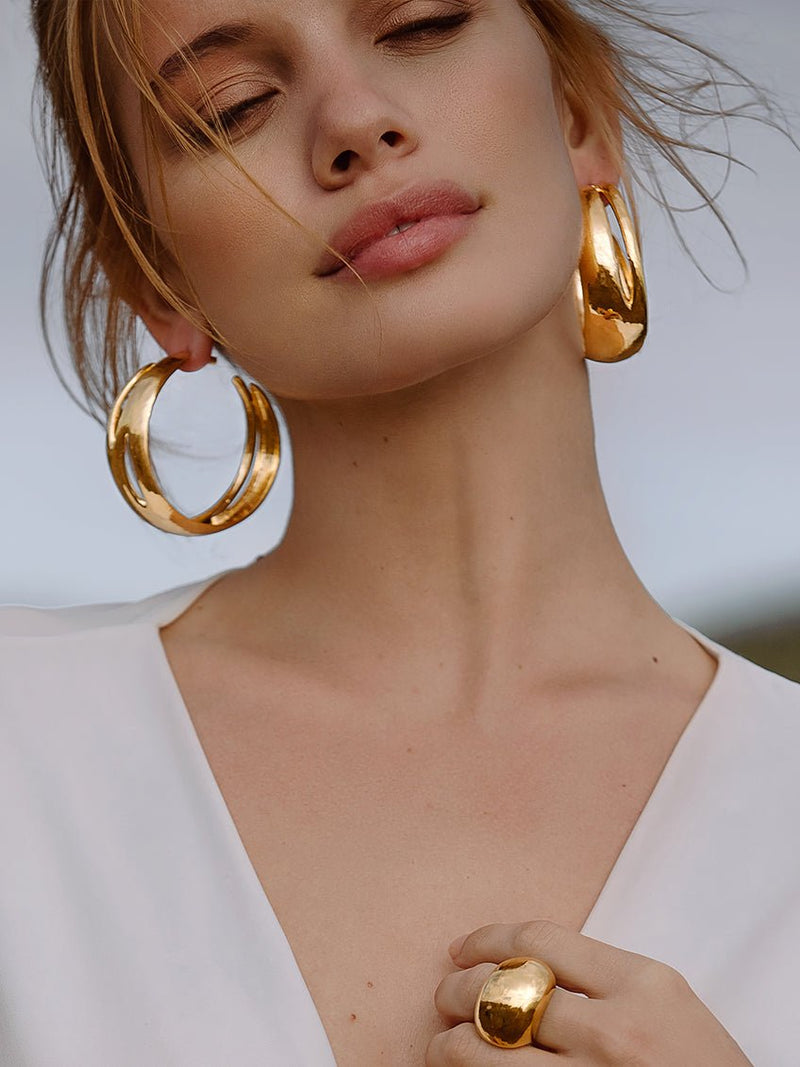 Flowy champagne dress from gheatsu
Set from Misho Designs
As the momentous day approaches and the gown is laid out on the bed, the perfect finishing touches must be carefully chosen to complete the look. When looking to choose the best makeup style and color to complement the spectacular champagne dress, the options appear endless. But, if you want your look to be truly captivating and indulgent, the answer lies in carefully coordinating the fabric, design and color of the dress with an opulent makeup effect.
The color of champagne is an alluring choice, bringing an air of sophistication and elegance to the garment. A champagne dress provides an inviting backdrop, a seductive canvas for the beauty of femininity to be painted upon with light and shadow. The makeup look should be inspired and enhanced by the dress and its surroundings, uniting them together in harmony.
Two complementary color palettes can be used to create a sumptuous makeup effect with a champagne dress. For a look of decadence and luxury, look to shades of beige and rose-gold for the eyes and cheeks, combined with a daring hue of plum or berry for the lips. Otherwise, also consider an exquisite palette of pastels, such as whites, light pinks and beige combined with a splash of shimmery silver hues to adorn the eyes.
When considering the style of makeup to apply, look to the dress and its fabrics for inspiration. The opulent feel of a champagne dress calls for a bold, showstopping look, allowing you to express your individual flair and creativity. Rich, velvety textures applied with a deliciously decadent touch can accentuate the captivating sparkle of the dress, whilst adding a touch of luminous luminosity to the face.
For a grungier look, try a smoked-out eye design edged with a gleaming metallic gold or sequinned cream shimmer. Create an ethereal look with a combination of pink and white toned eyeshadows and soft blush. Finish the look with a semi-matte pale pink lip shade and shine of highlighter applied to the contours of the cheeks and browbones.
The best makeup for a champagne dress ultimately relies on the individual's taste and preferences. With careful coordination of the dress, makeup and accessories, you can create an unforgettable look of luxurious beauty. So, adorn yourself in the richness of color, and let the beauty of femininity shine through.