Nostalgic and Trendy: Aesthetic Retro Nails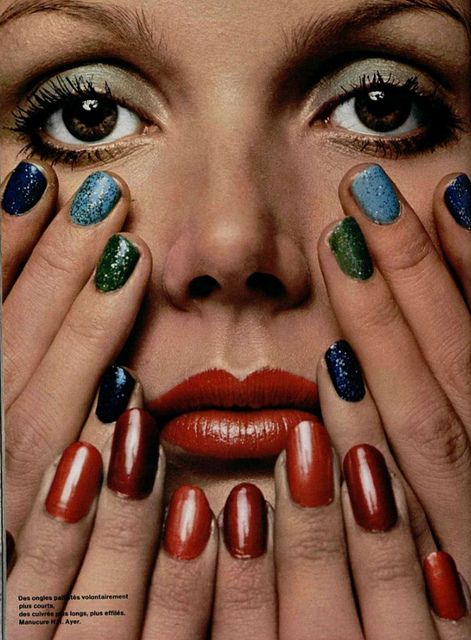 Retro aesthetic is a fairly wide term. Usually when people say retro, they tend to mean the 60s, but retro is of course far more than that.
Still, I think for this year the focus will stay on the 60s and 70s with a soft pastel flair. I am expecting this judging from the popularity of pastel Danish aesthetic. The Danish pastel nails use all sorts of geometric nail art and flowery applications, but they keep all that in soft pastel tones.
There's of course much more to retro than pastel colors, though. Let's delve in, starting with the 60s retro nail inspo.
60s Retro Nail Inspo
The 60s aesthetic in today's fashion is often characterized by bright and vibrant colors, bold shapes and patterns, and plenty of glitter.
This flair that 60s retro nail art has can be used to create really eye-catching designs that make a statement.
The main elements of 60s retro nail art are checkers, stripes, chevron designs, waves, and other geometric shapes - so, you will probably love to hear that there's a ton of press-on options available for these nail art designs.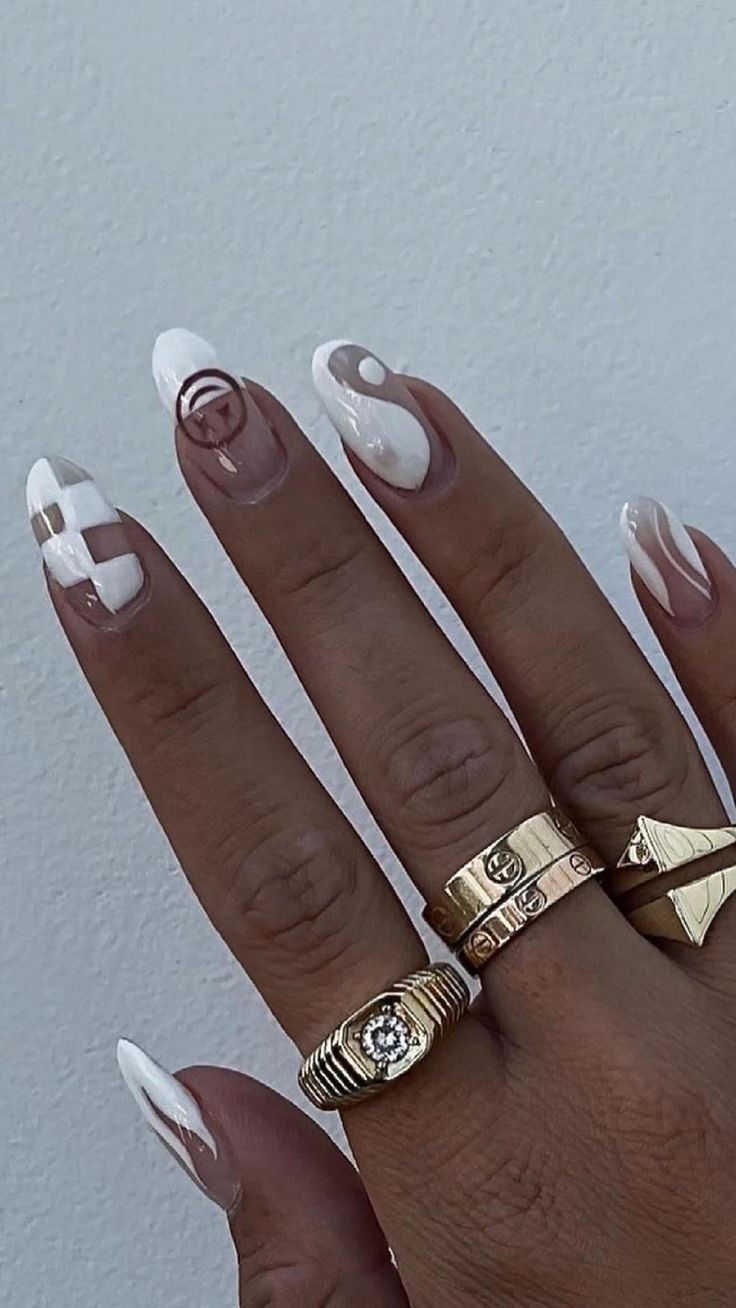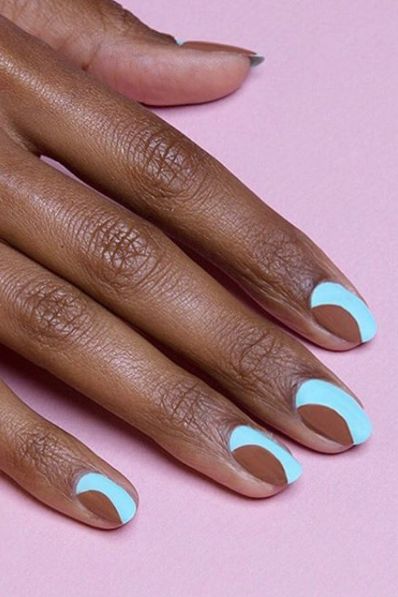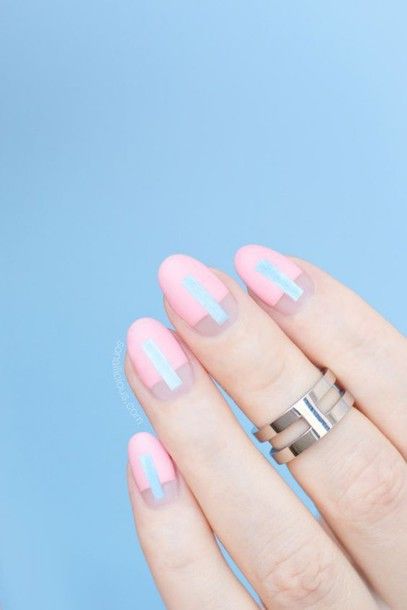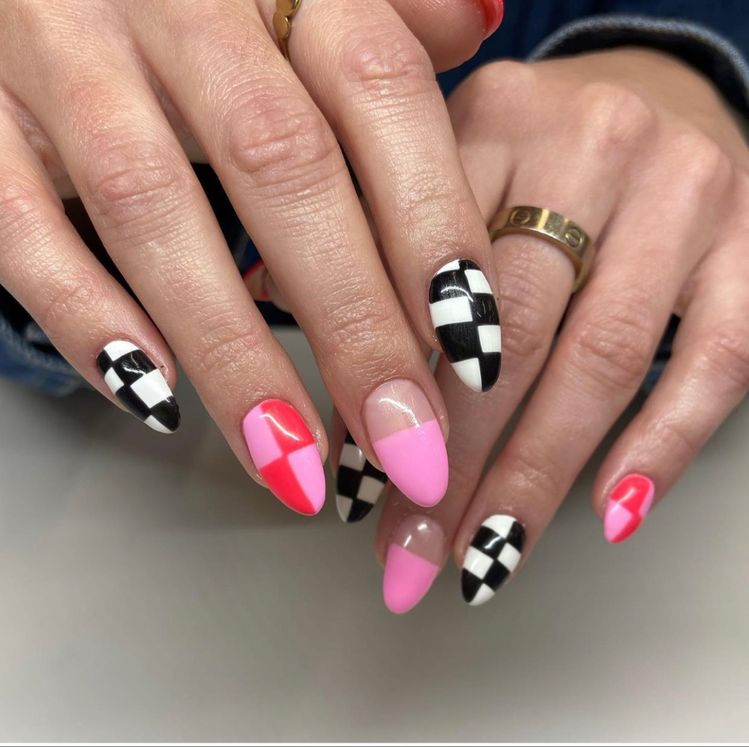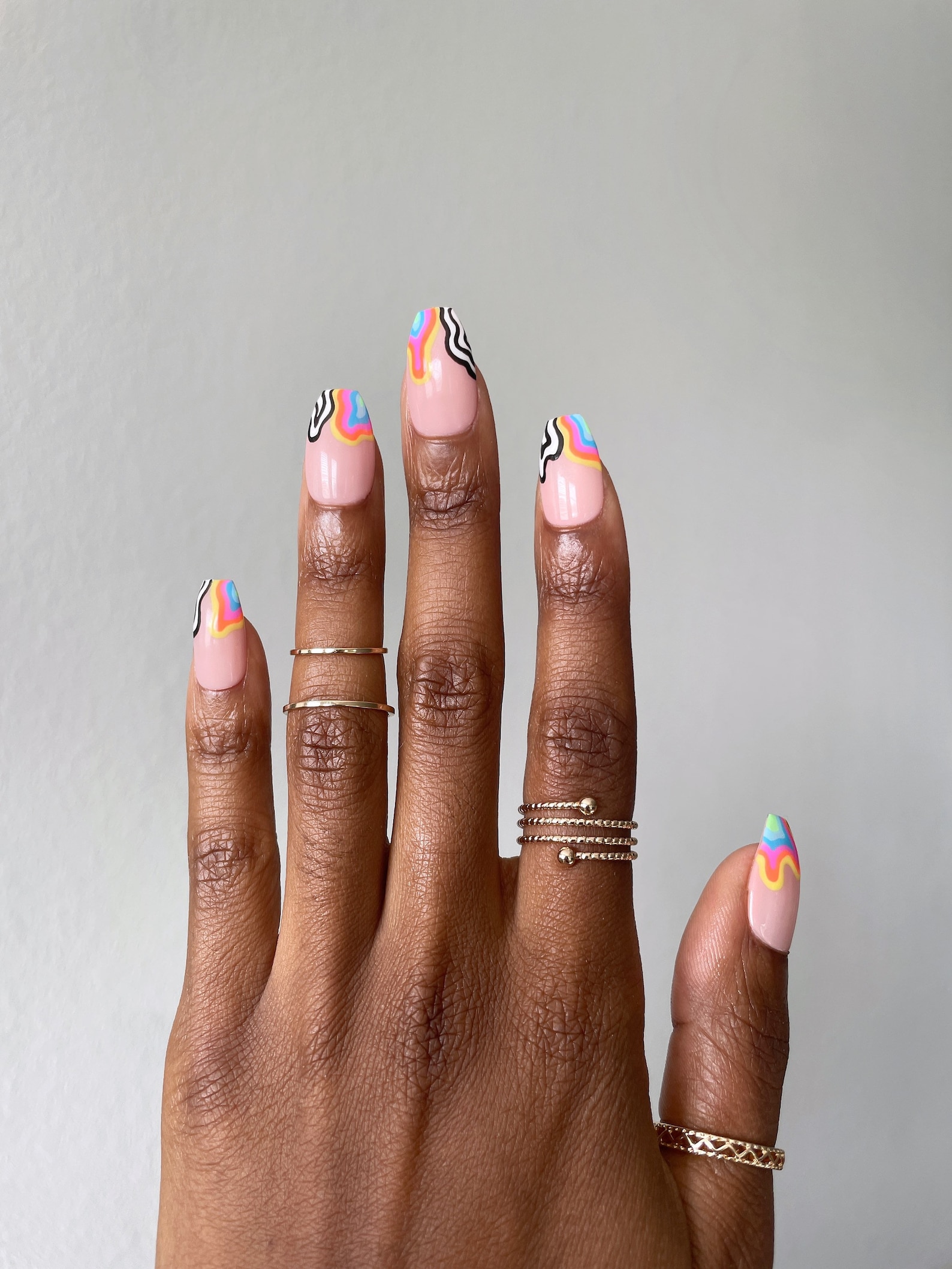 Press-ons called "Spectra" from ClawCollective on Etsy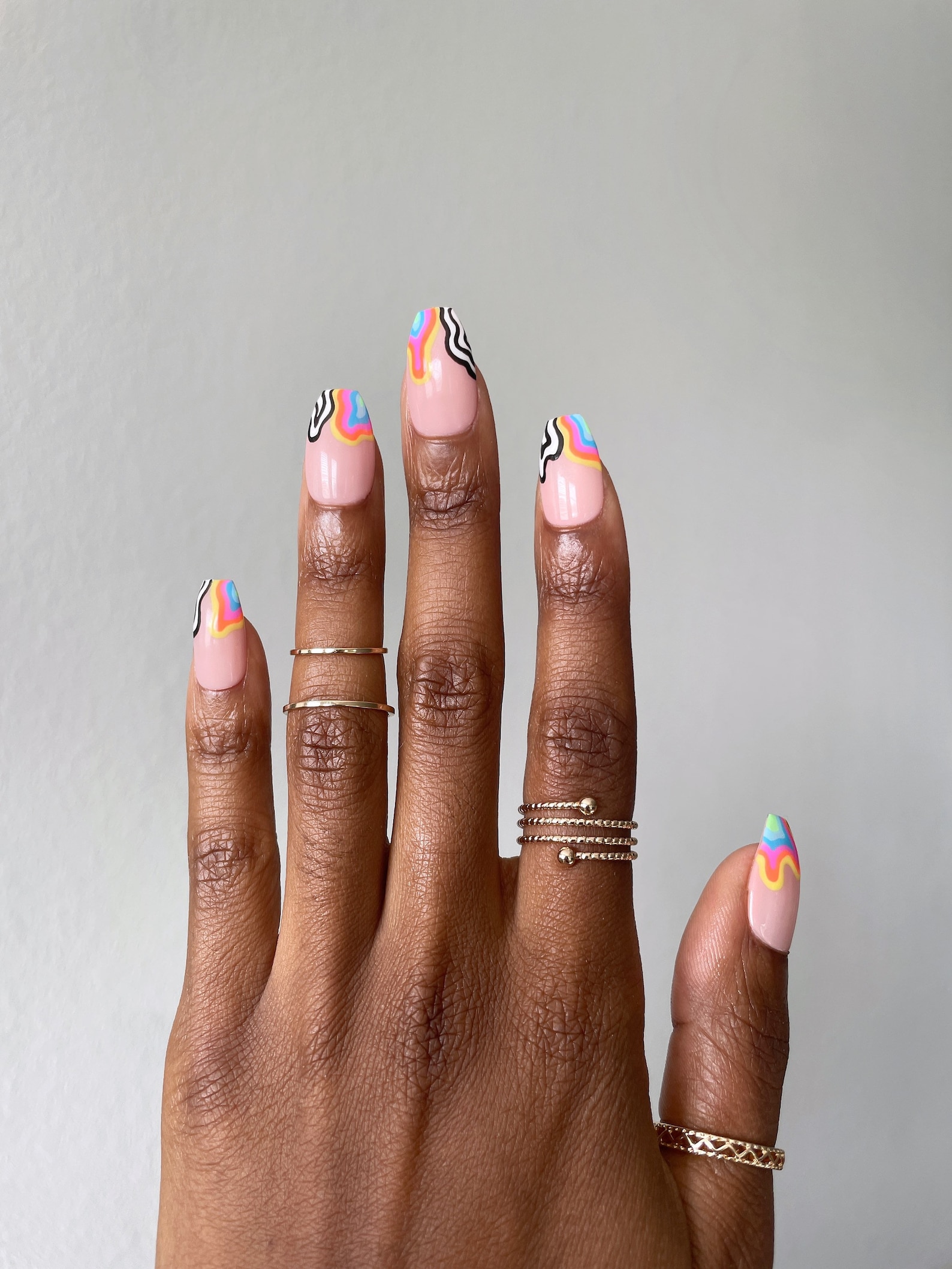 Actual 60s nail inspo
On the other hand if you're not looking for a retro aesthetic and instead want to imitate the way people actually painted their nails in 1960s, you'll probably be disappointed. The 60s were still a very conservative era. The usual nail polish was blush pink or iridescent nude.
If you wanted to be really extra, you would go for a pastel blue.
Below some nail art inspo even for that - and a couple of boutique nail polish options.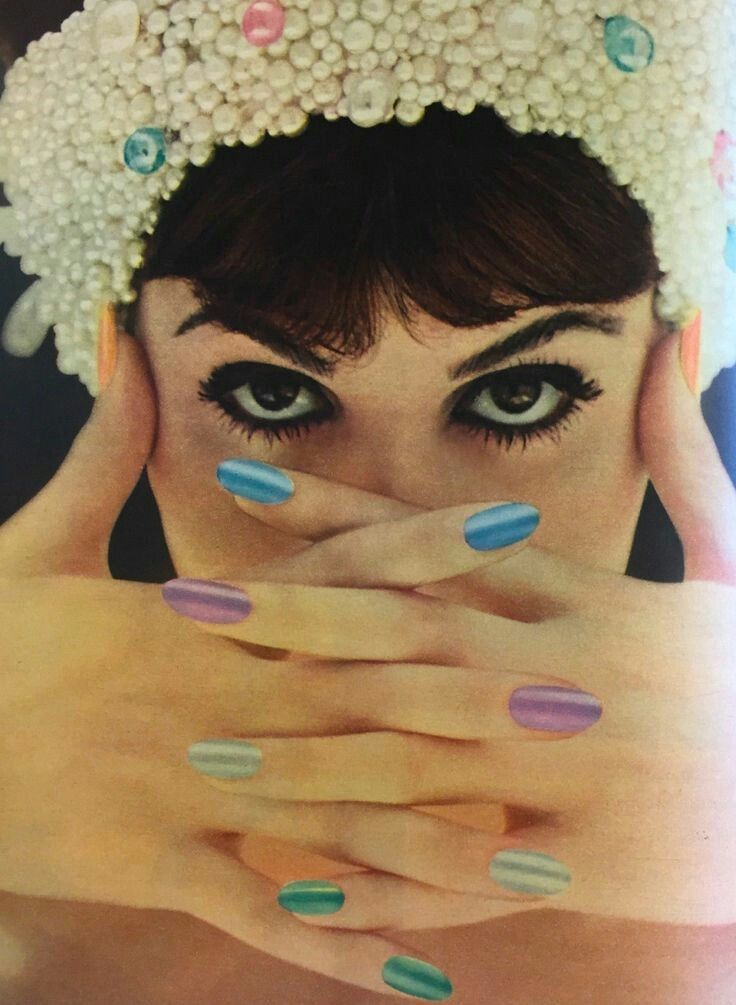 This was an extravagant type of nail art in 1960s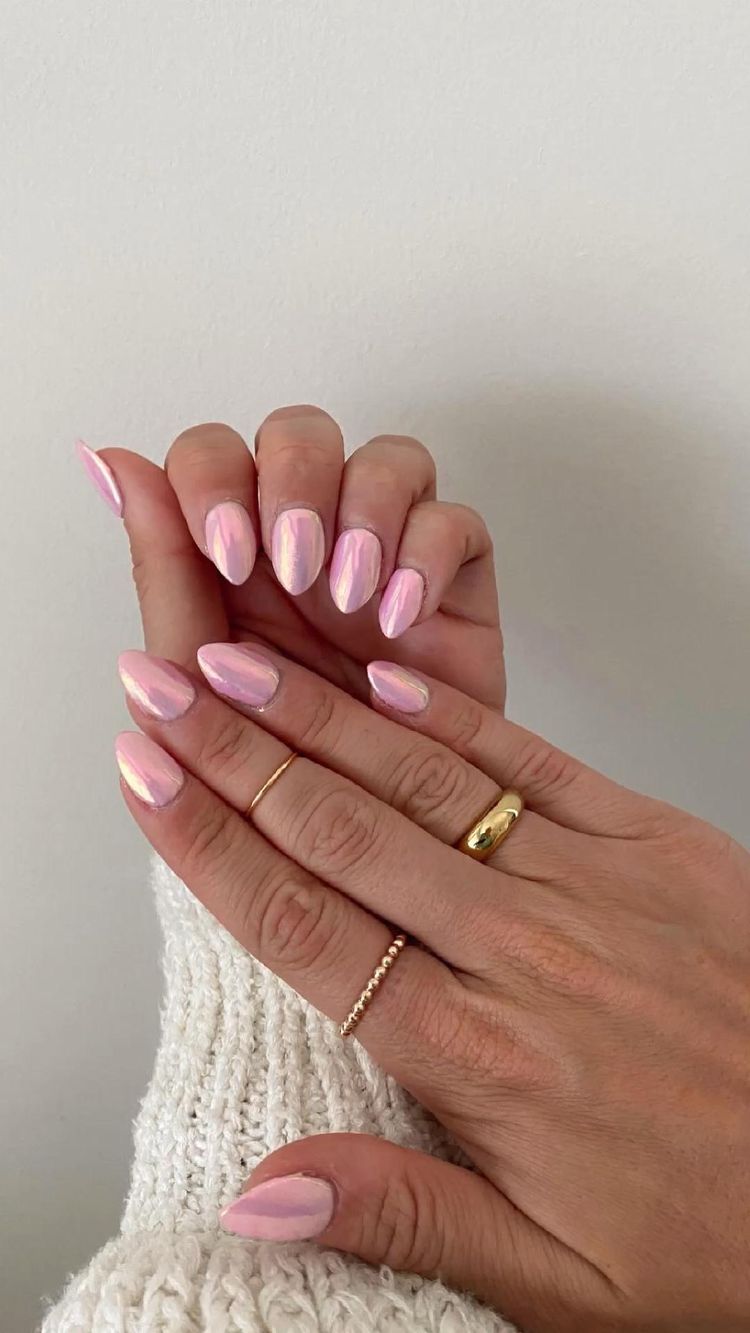 Women wore iridescent pastels, nudes, classic French mani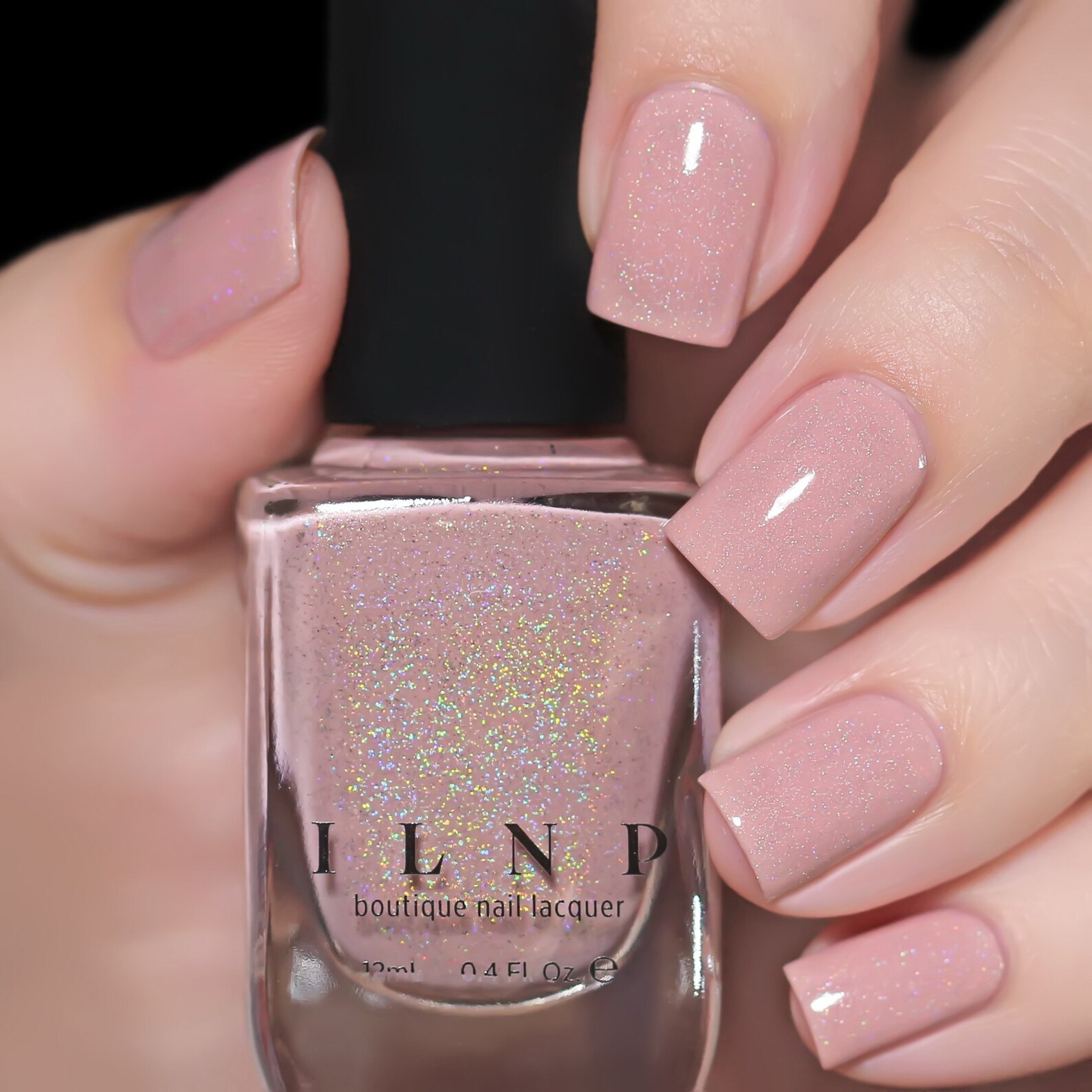 ILNP nude nail polish in CEO (They are on Etsy! Shop ILNPBrand)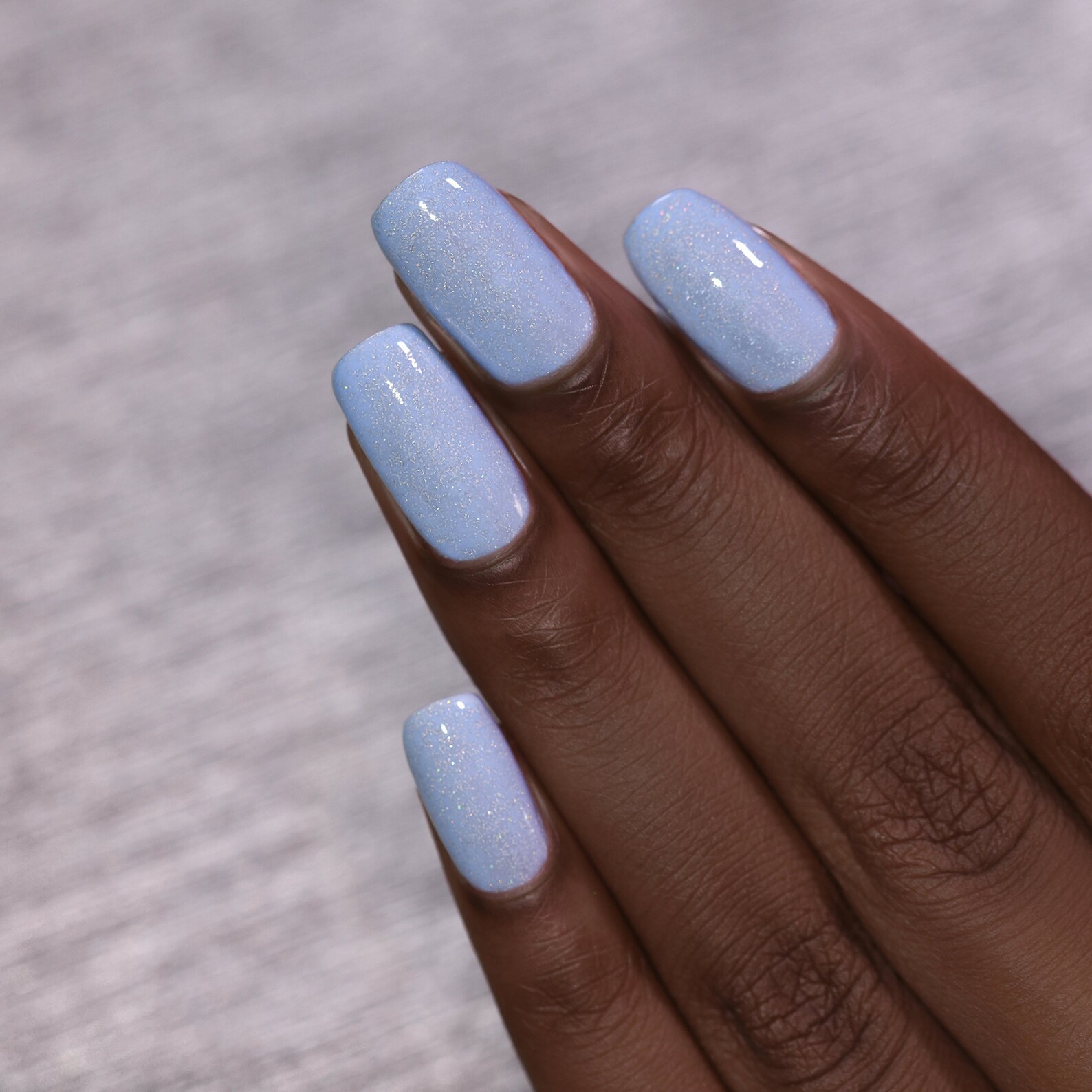 ILNP pastel nail polish in Carried Away (They are on Etsy! Shop ILNPBrand)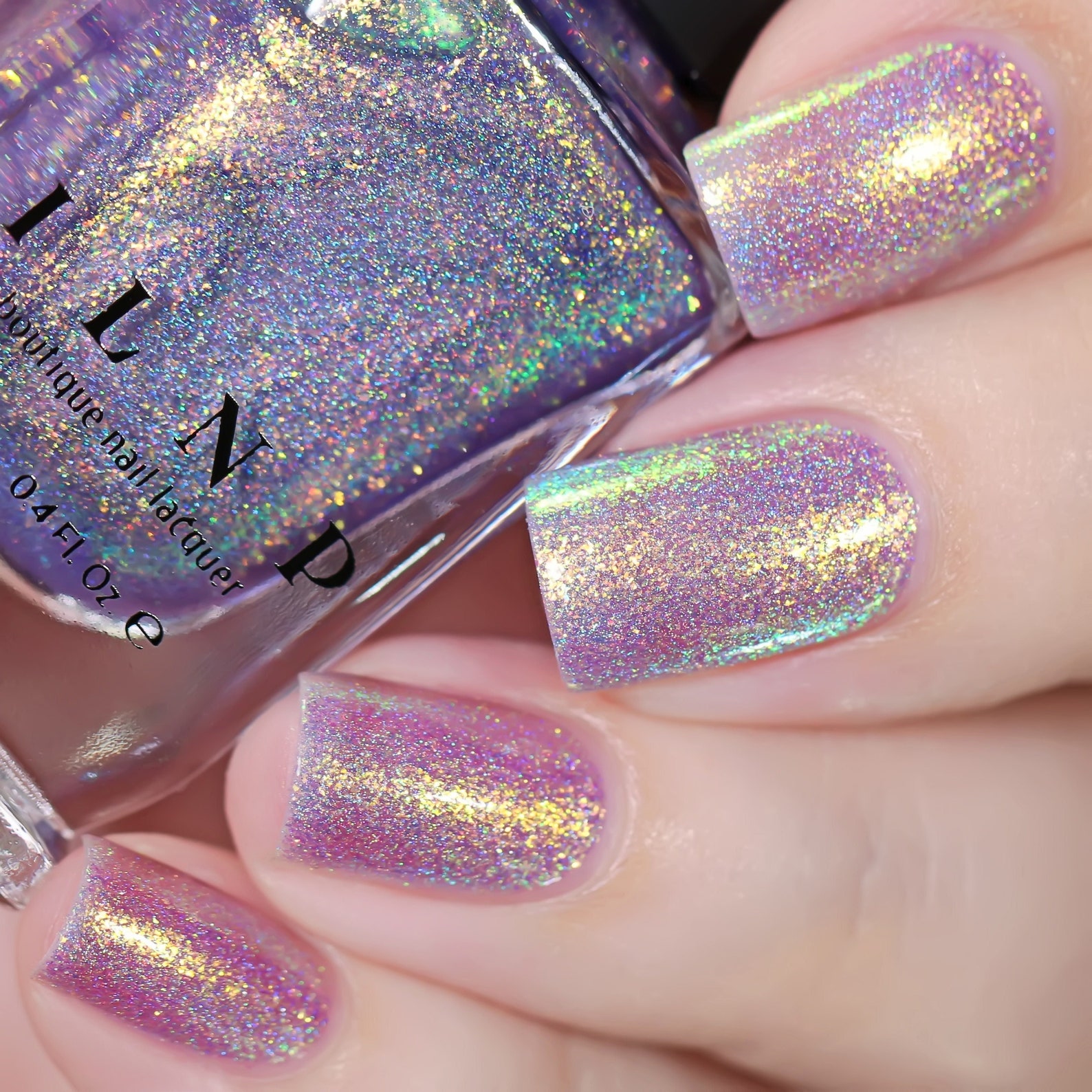 ILNP iridescent nail polish in Downtown (They are on Etsy! Shop ILNPBrand)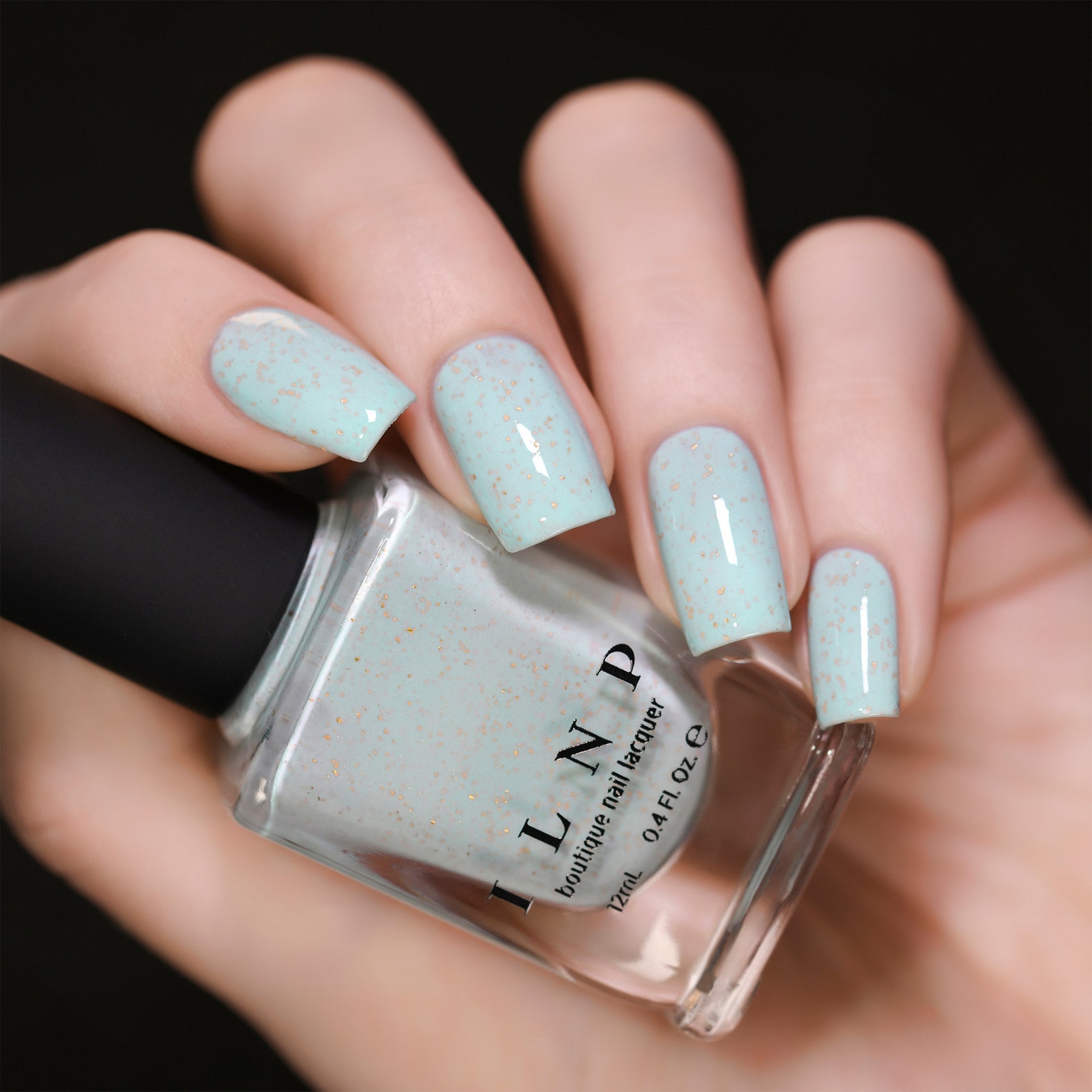 ILNP speckled nail polish in Pinkies Up (They are on Etsy! Shop ILNPBrand)
70s Retro Nail Inspo
The 70s retro aesthetic for nails is all about psychedelic colors, floral designs, and an overall funky aesthetic.
This style of nail art often involves bright and vibrant colors like bright pink, golden yellow, and slightly bizarre shades of green.
The main elements of 70s aesthetic nail art are of course flowers for the flower children, but also psychedelic swirls and all sorts of witchy elements as the 70s is where the witchy aesthetic originated.
Another popular element can be the peace sign, which is a timeless symbol of the counter culture in the 70s.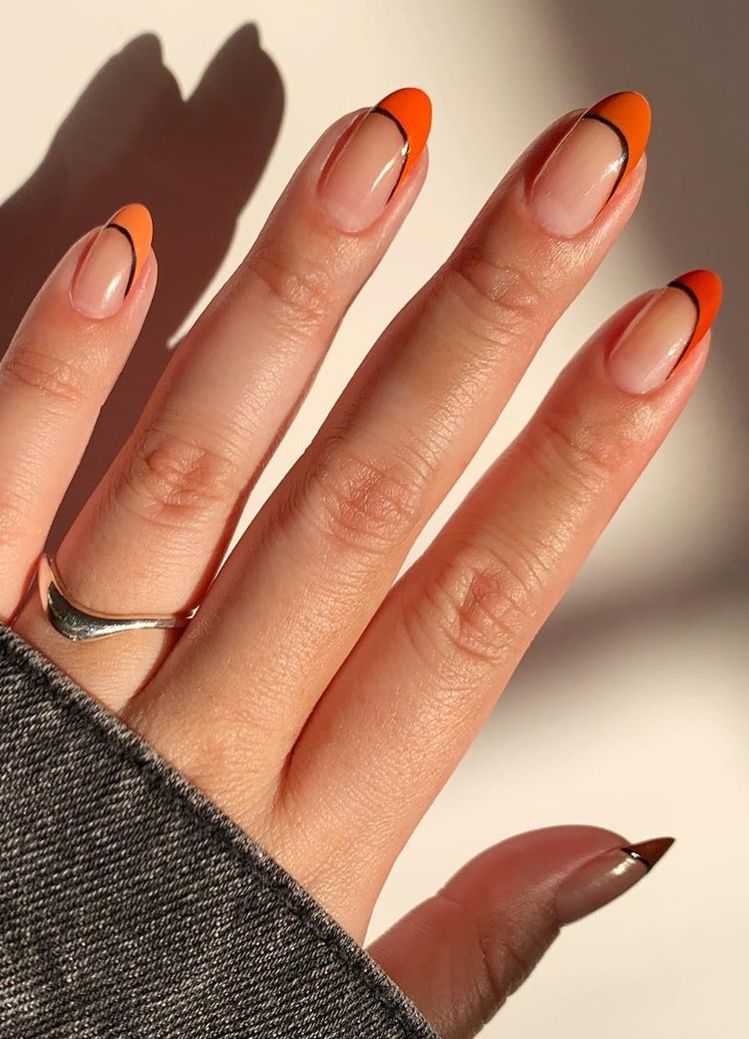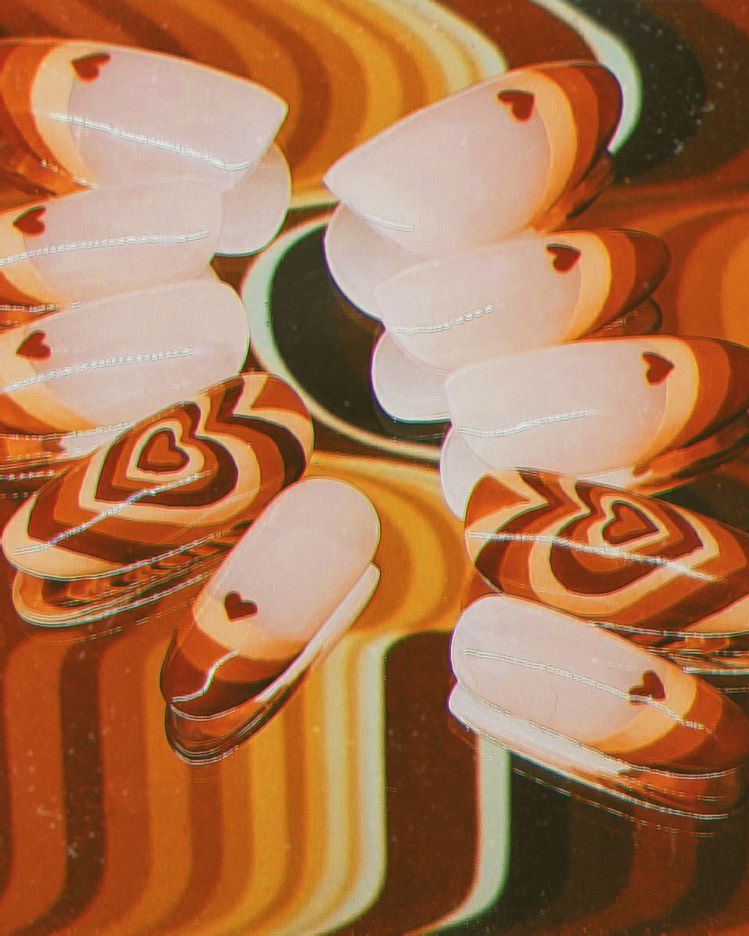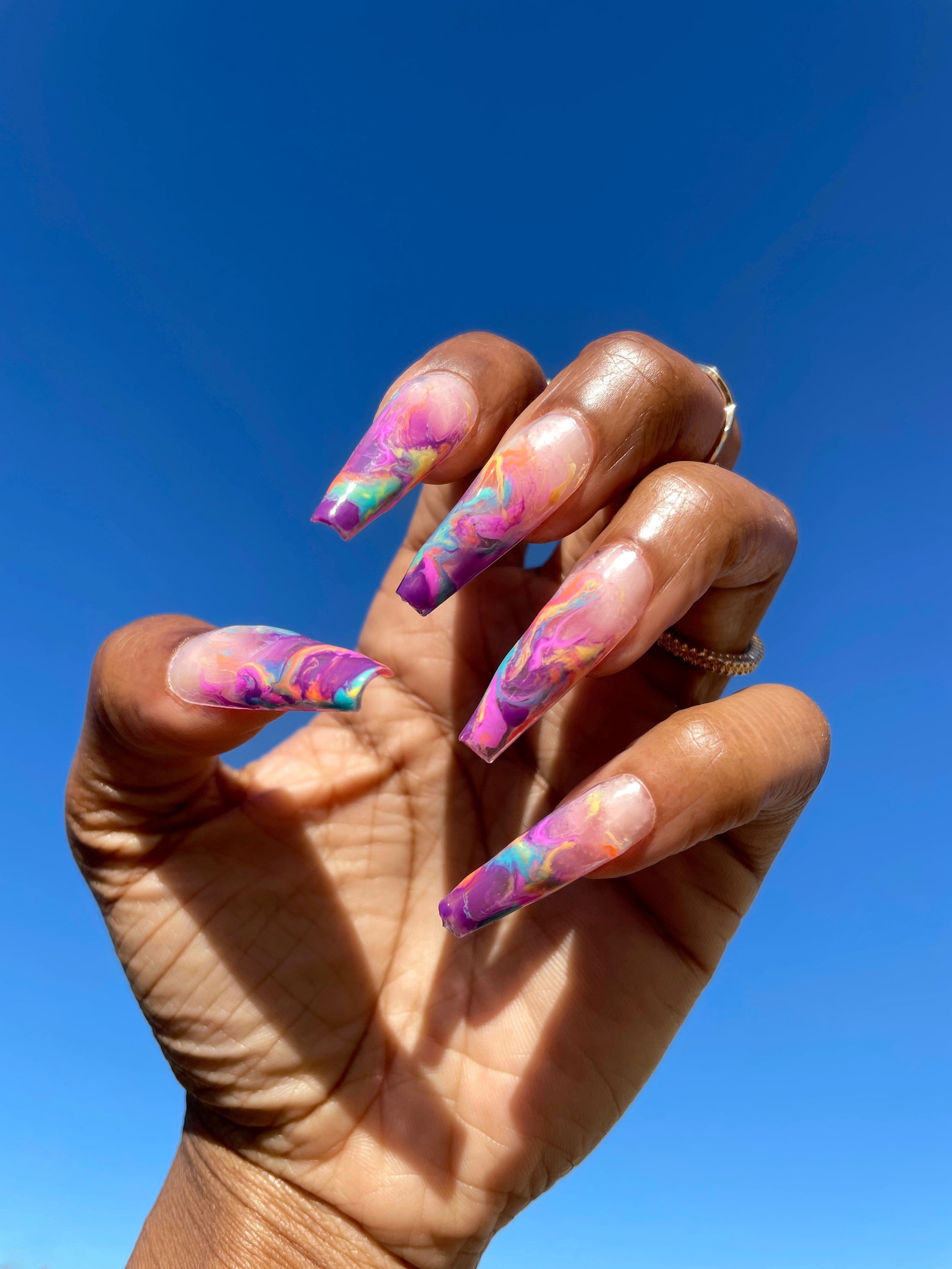 Press-ons called Trippy from ClawCollective on Etsy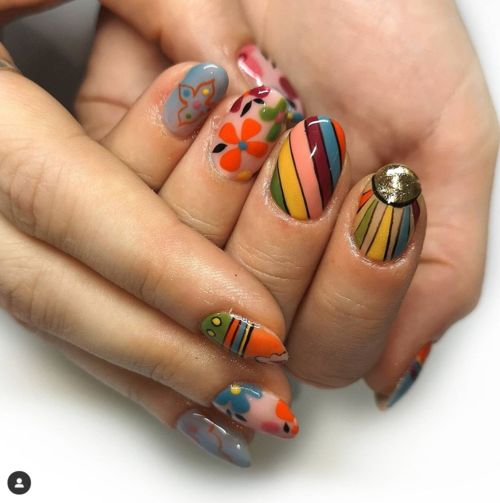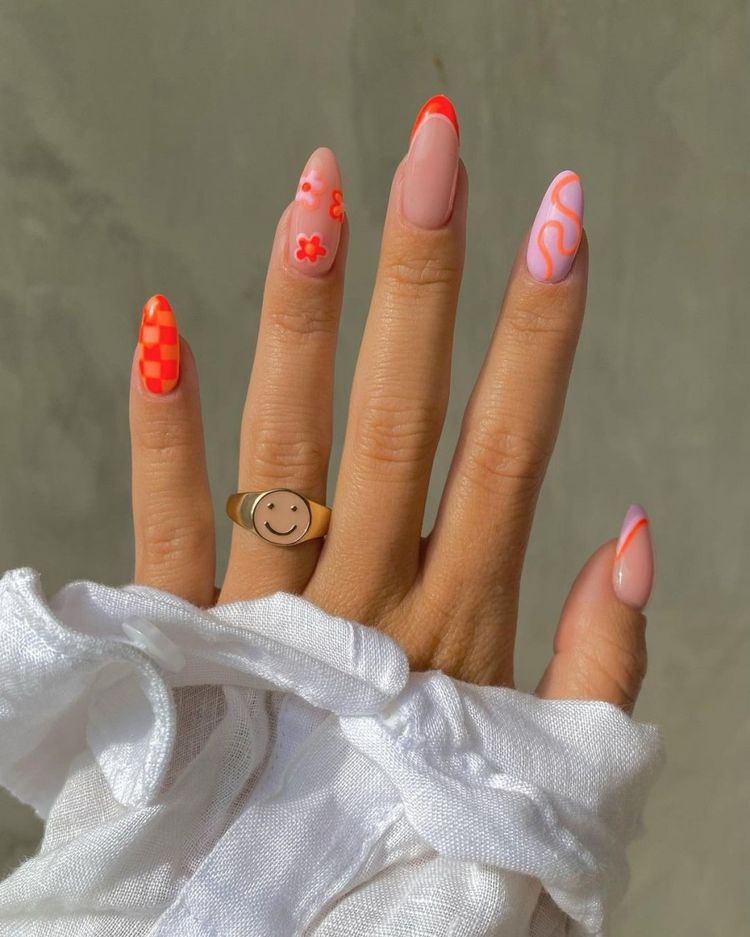 As mentioned, one special side to 70s was the popularity of the witchy vibe which came along with the boom of feminism and liberation in society. If you are into the witchy vibe, you will get to use darker colors with plenty of glitter or rhinestones.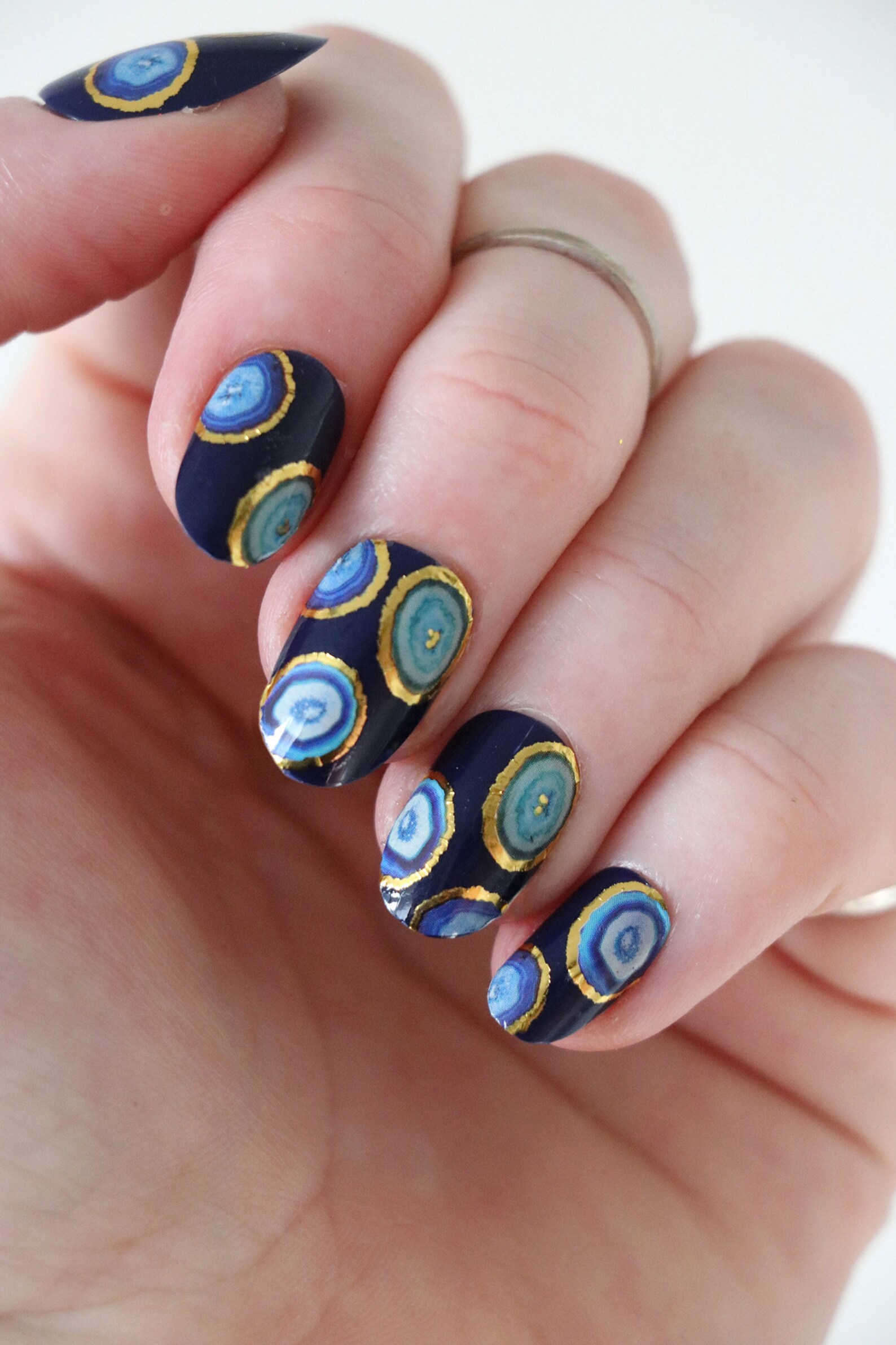 These are very 70s nail decals (just the round ornate stickers) from Tattoorary on Etsy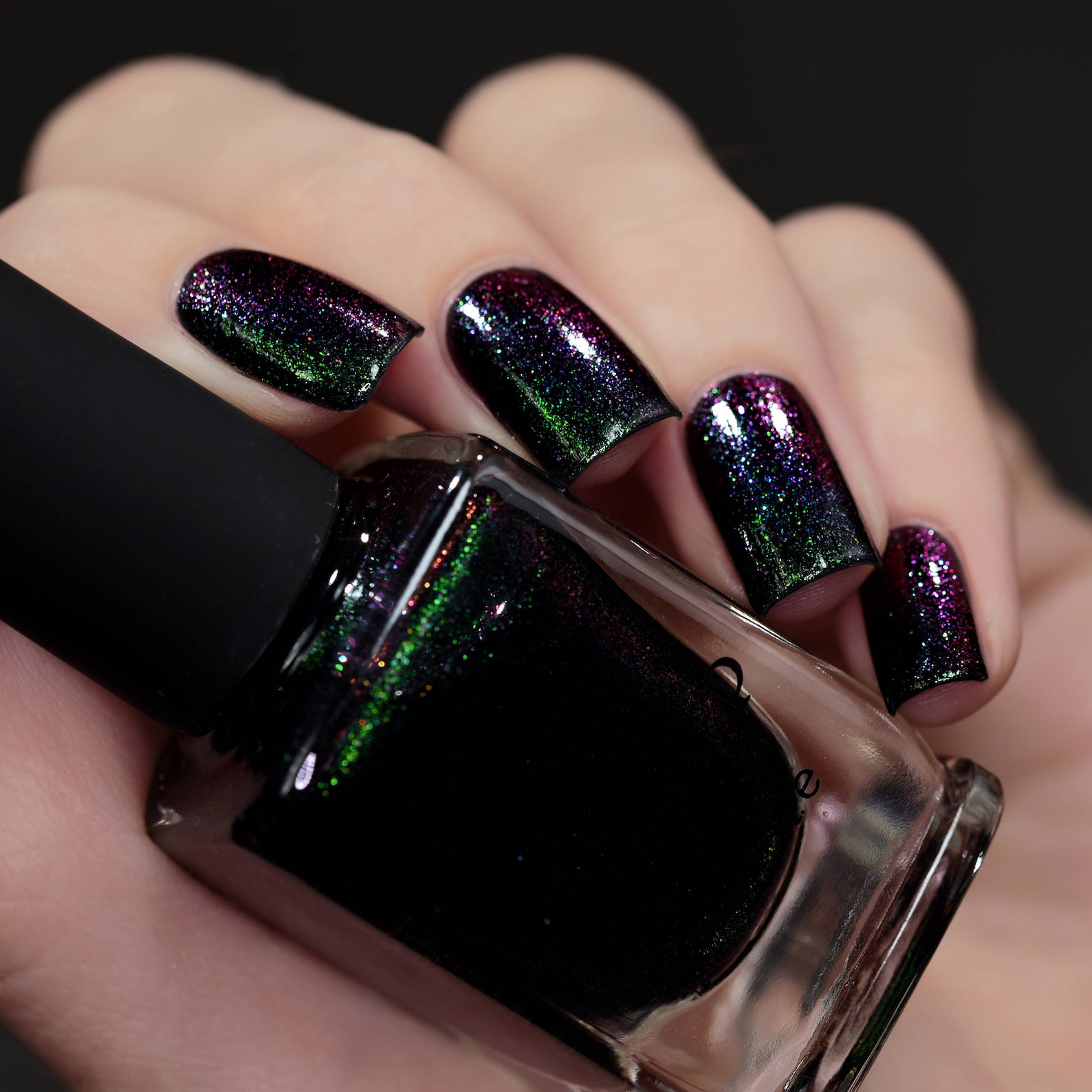 ILNP witchy nail polish in Salem (They are on Etsy! Shop ILNPBrand)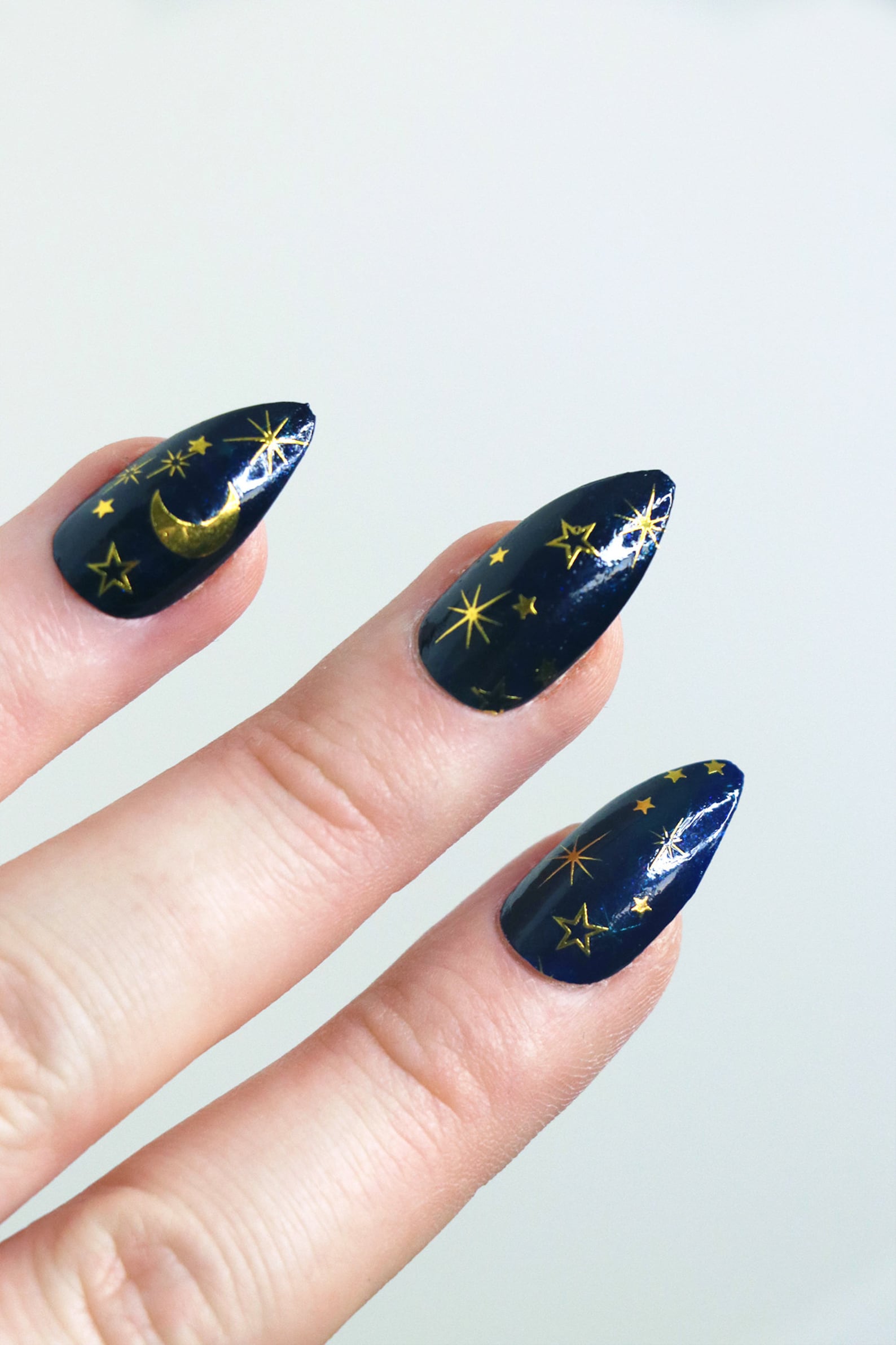 Witchy moon and starts nail decals from Tattoorary on Etsy
Actual 70s nail inspo
But just like in the 60s, the retro 70s vibe of today is way funkier than what people actually wore on their nails back in the day. In the 70s, one of the subculture currents was very much against using nail art or makeup - it wasn't natural.
Those who did use them, did go for more vibrant statements than … ever before in history, really. Still, as seen from today, the real 70s nail art was quite plain.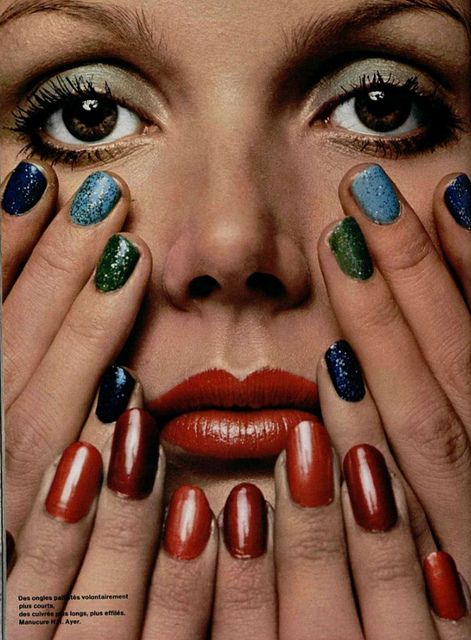 This was nail extravagance in the 1970s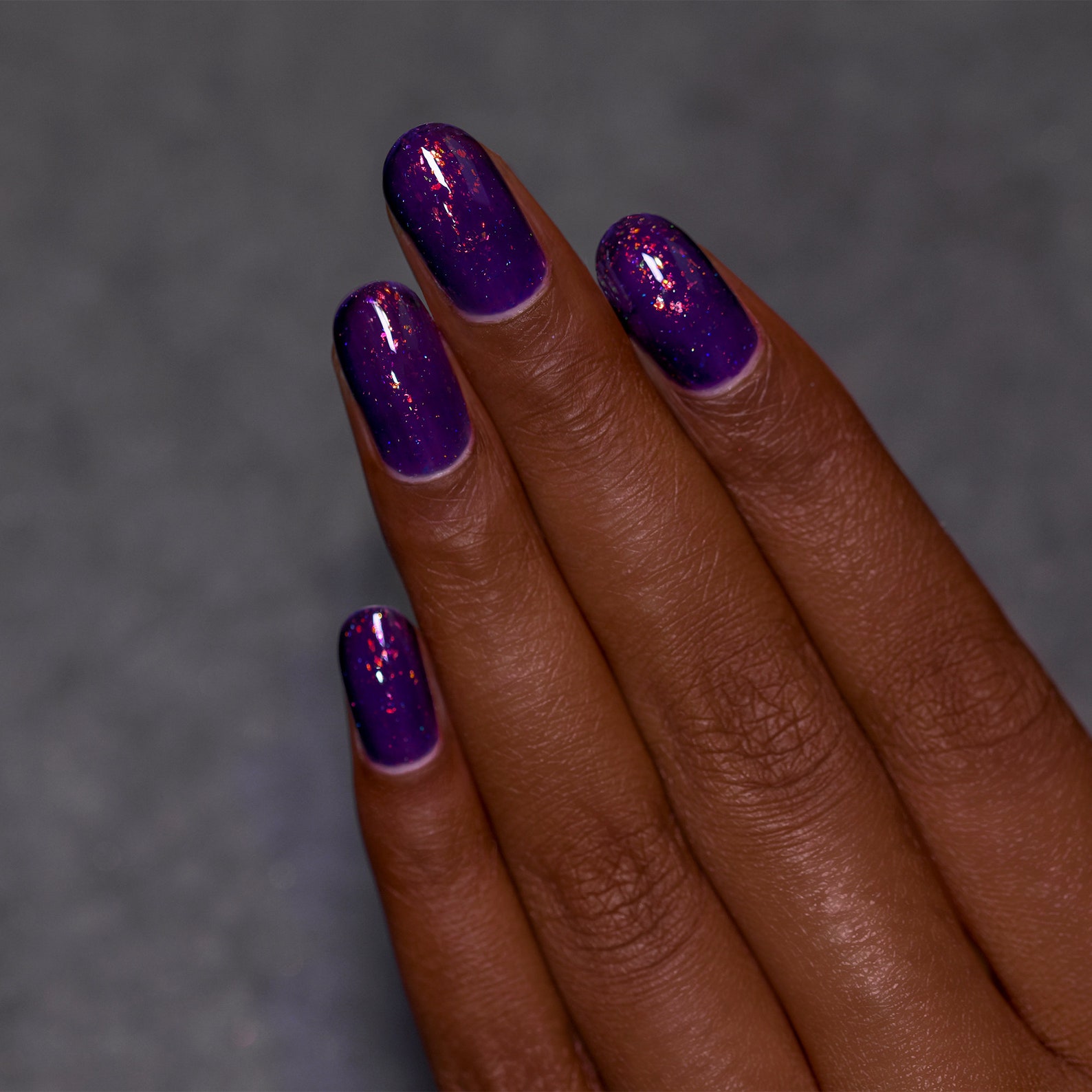 ILNP shimmer nail polish in Jinx (They are on Etsy! Shop ILNPBrand)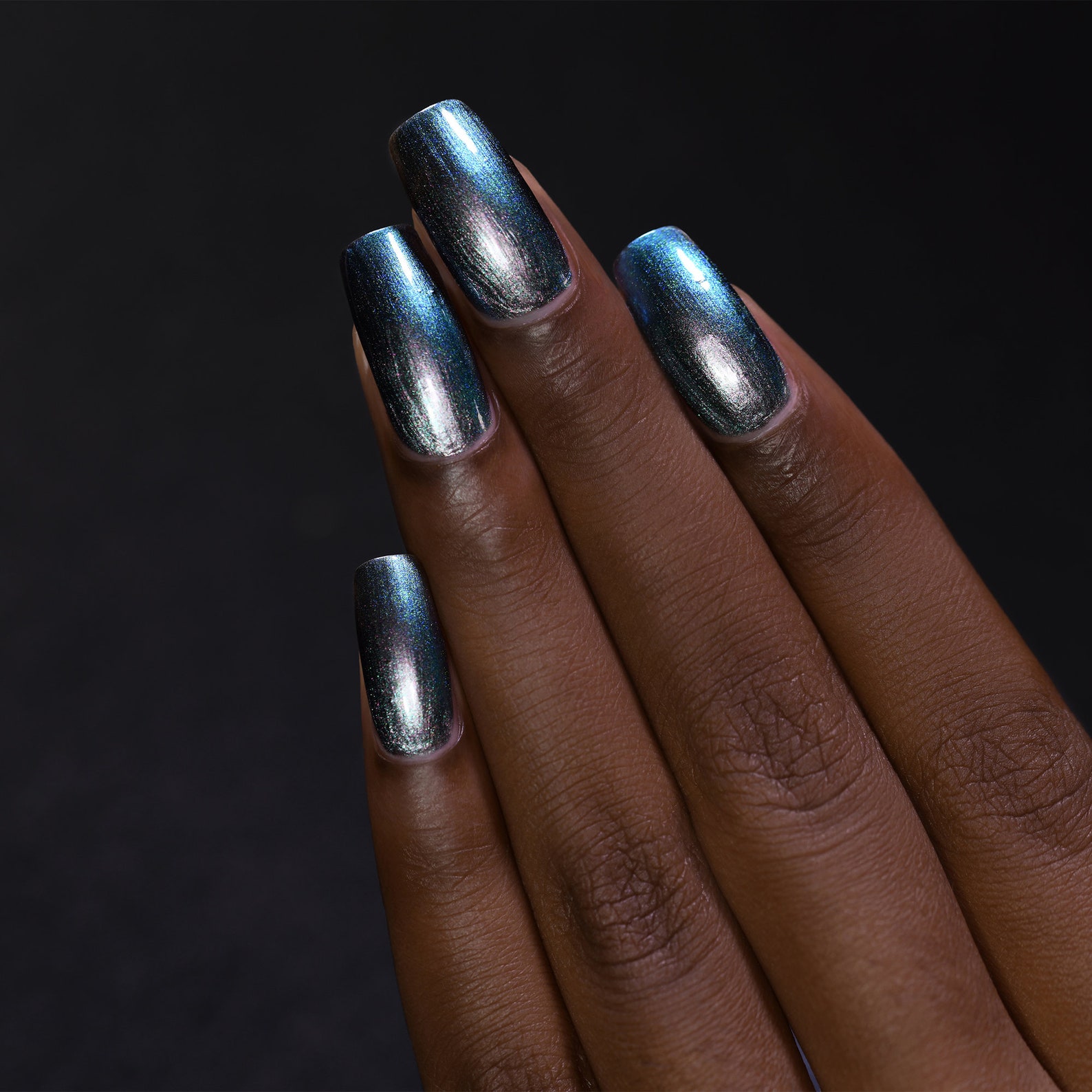 ILNP ultra-chrome nail polish in Stardust (They are on Etsy! Shop ILNPBrand)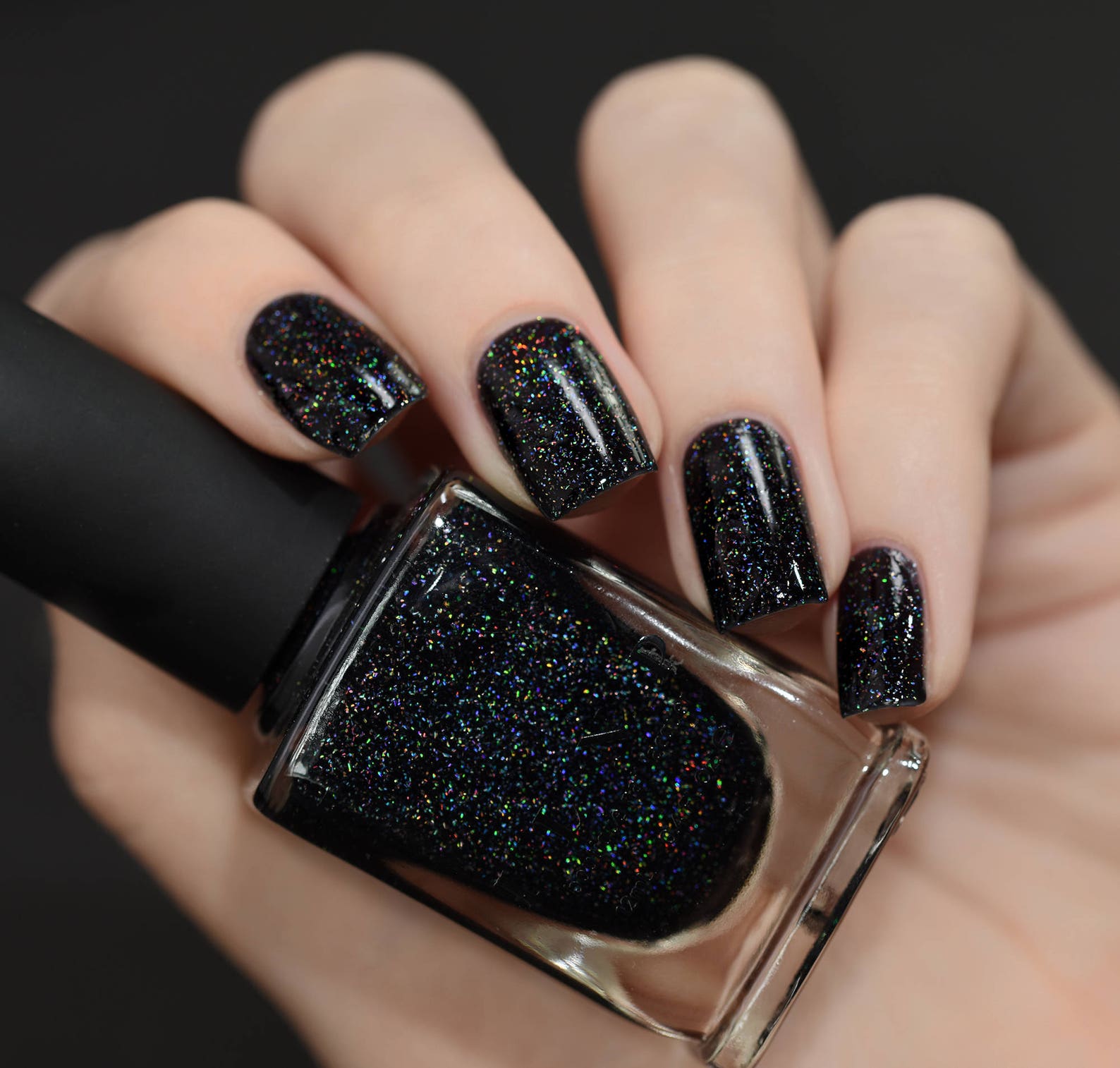 ILNP holographic nail polish in Cityscape (They are on Etsy! Shop ILNPBrand)
Inspo for Aesthetic Retro Nails with These Five Easy Techniques
These five aesthetic retro nails techniques will help you create your own aesthetic vintage-inspired looks:
Polka Dots: Use polka dots to create a 60s aesthetic nail design. You can use white, black, or colored polka dots to create an eye-catching look.

Stripes: Stripes are another classic element of 60s aesthetic nails. Use bright colors like pink, yellow and green for a truly retro design.

Ombre nails: Ombre color combos are a great way to add a vintage aesthetic to your nails. Use warm shades of pinks for the best effect.

Flowers: Flowers are a key element of 70s aesthetic nail art designs. Use bright colors like neon pink, yellow, and green to create an eye-catching look.

The classic French mani: An absolute classic accessory to 60s mini dress is the classic French mani with white tips.
Fashion enthusiasts love aesthetic retro aesthetics for its vibrant colors and bold patterns that allow them to express their individual style. Retro aesthetic looks can range from 60s-inspired polka dots, stripes, and geometric shapes to 70s-style floral designs and peace symbols. Plus, the aesthetic can be combined with witchy vibes to create a truly unique look. Whether you're going for a 60s aesthetic or 70s aesthetic, these five easy techniques will help you get the perfect aesthetic retro nails.
Now all that's left to do is pick your favorite aesthetic and start experimenting! Happy styling!