Boujie in Blush: Get Ready to Shine Bright with the Chicest of Pinks
Welcome to a beautiful new world of blush pink! Step into the beautiful world of pink, and experience the air of opulence, optimism and enchantment that this color brings. Let this precious hue of pink fill your world with joy and be transported into a dreamy realm.
Discover the unique power of blush pink with us — explore its beauty, grace and sophistication, and how it can brighten up your world, regardless of the situation. In this article, we will explore our favorite ways to incorporate blush pink into your beauty arsenal and transform your look into a treasure trove of femininity and grace.
From subtle rosy blushes to multidimensional pink eyeshadows, let us take you on a vibrant journey pulsating with the energy of this fabulous hue - Boujie in Blush! Look gorgeous, look unique, and bring out your inner glow with this exquisite shade of pink.
Boujie in blush: Dare to enchant in the Prettiest of Pink Hues
Prepare to be captivated: blush pink is taking the beauty and fashion world by storm! Step out of your comfort zone and explore a luxurious take on the traditional shades of pink. Whether you're looking for a subtle hint of pastel or a bold and bright statement, boujie in blush has everything you need to add a glamorous touch to your style.
This season, we're embracing the rosy hue in all its blooming glory. From shimmering evening gowns to deluxe lipsticks, blush pink is bringing out the best of the light feminine vibe. Get ready to take your look to the next level and explore the transformative power of soft aesthetics!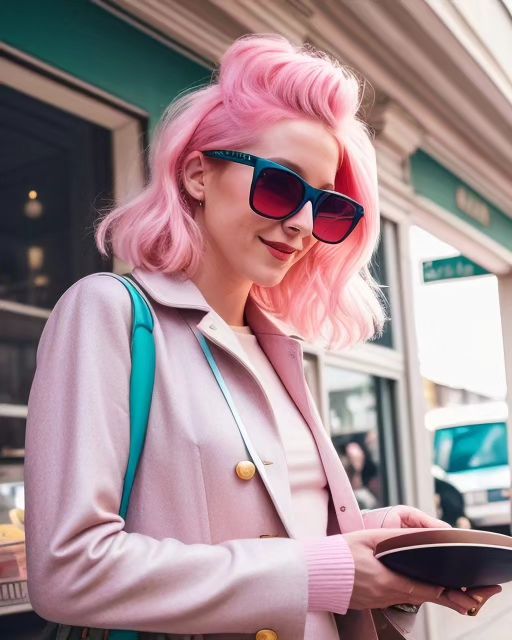 Etsy: LinenTonic
IG @lienweb3yuri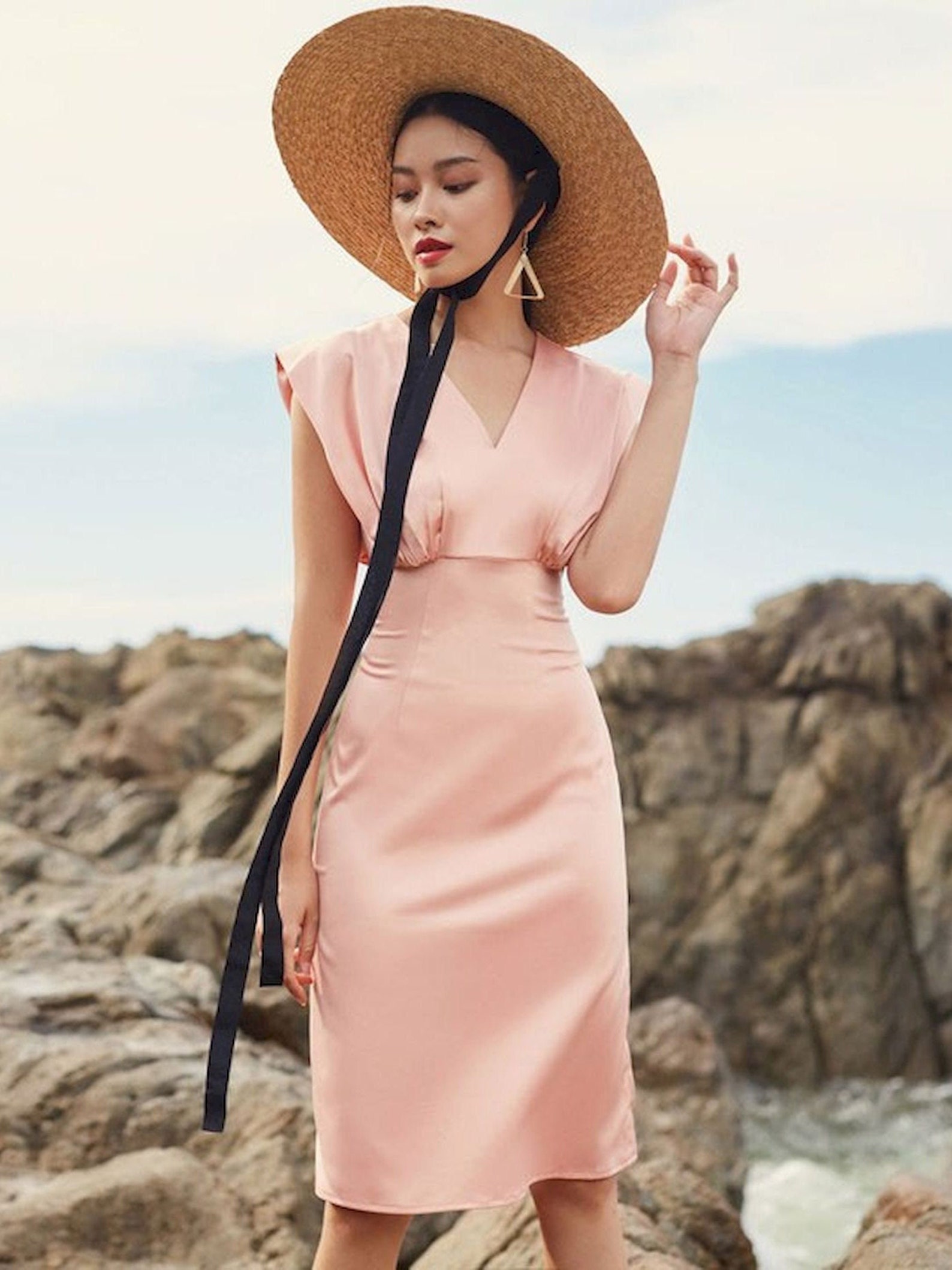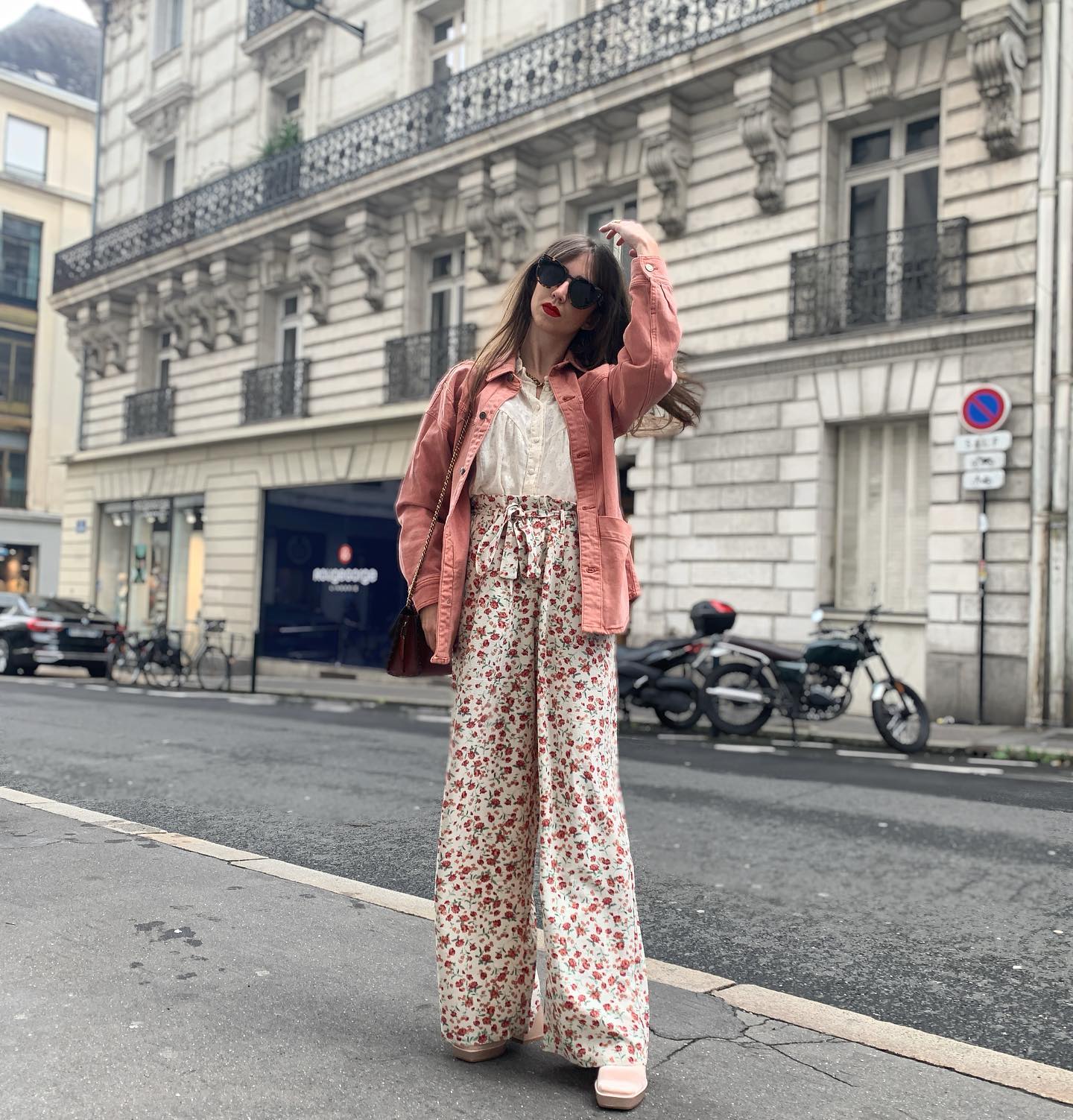 Etsy: LilamelaSilk
IG @ludivinelry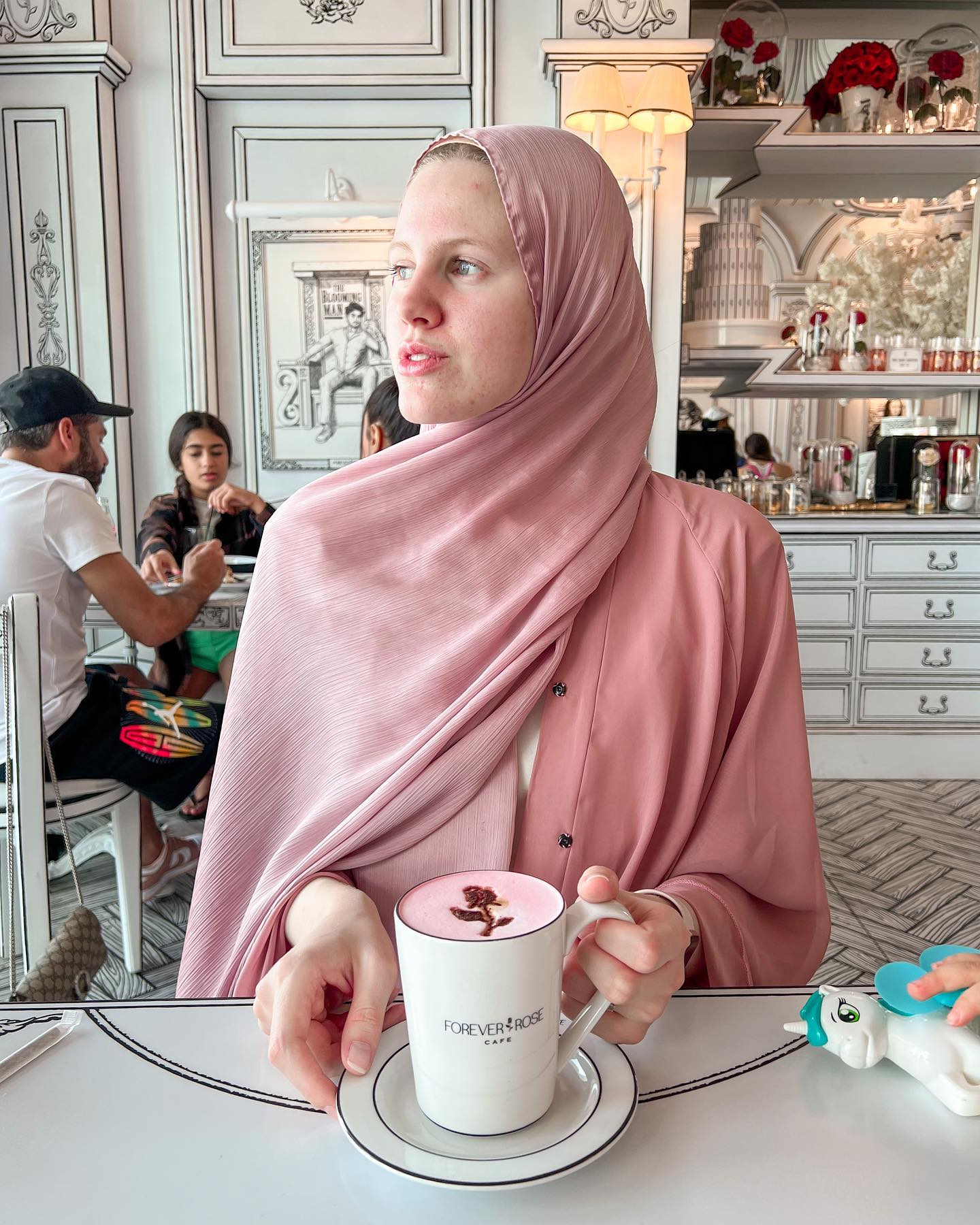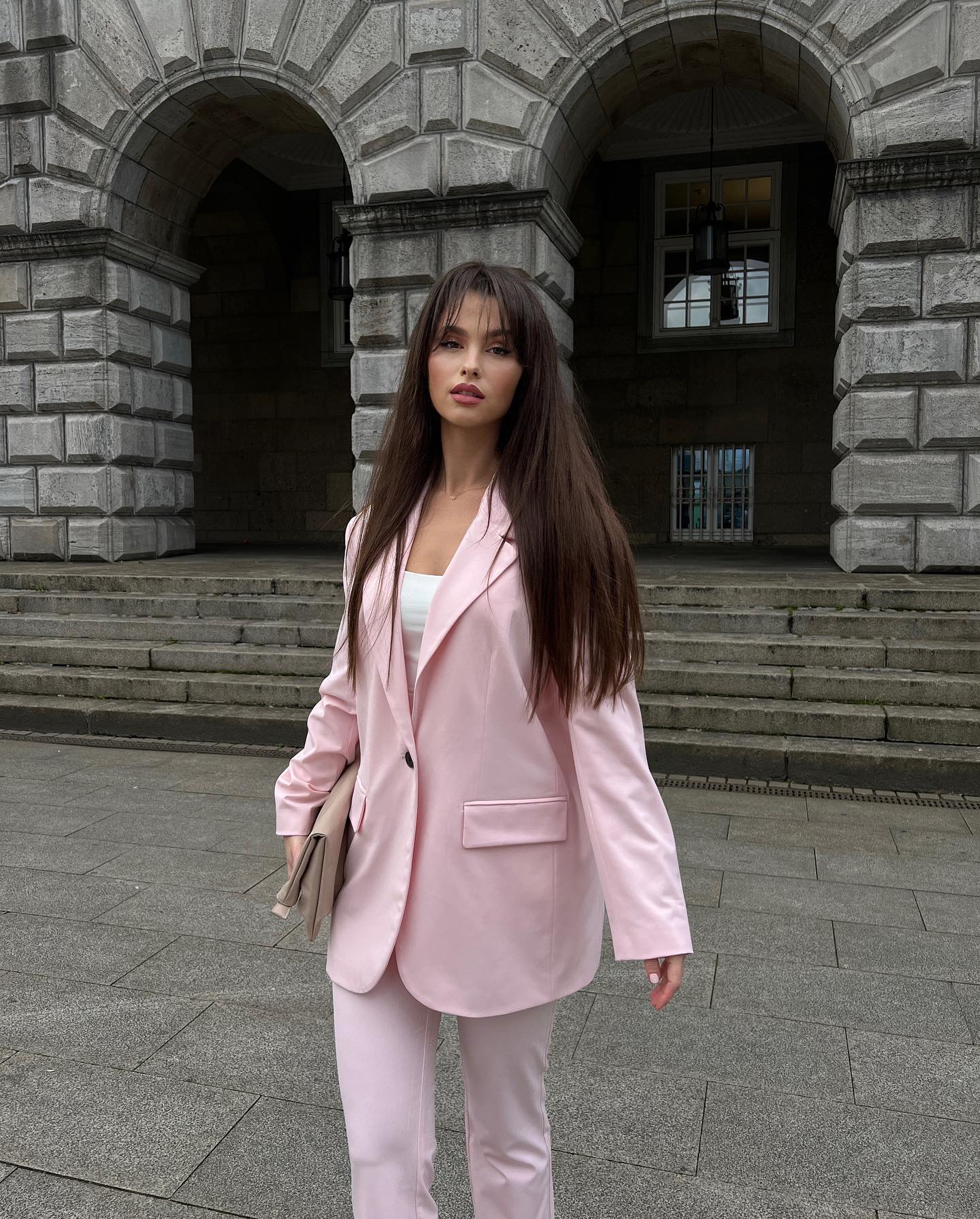 IG @fashionbyina
IG @meryizeld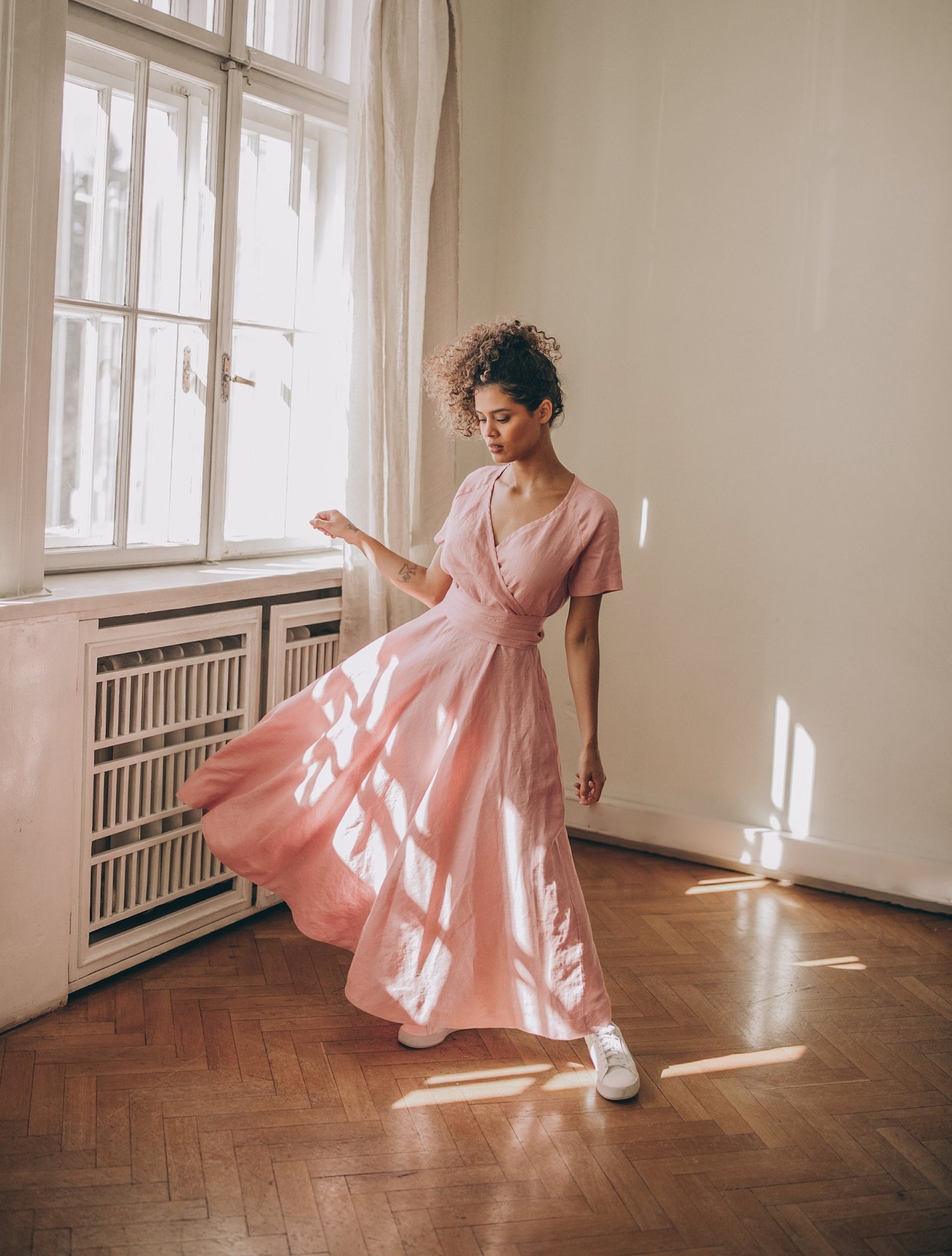 IG @zeynab_makke
Etsy: VisibleArt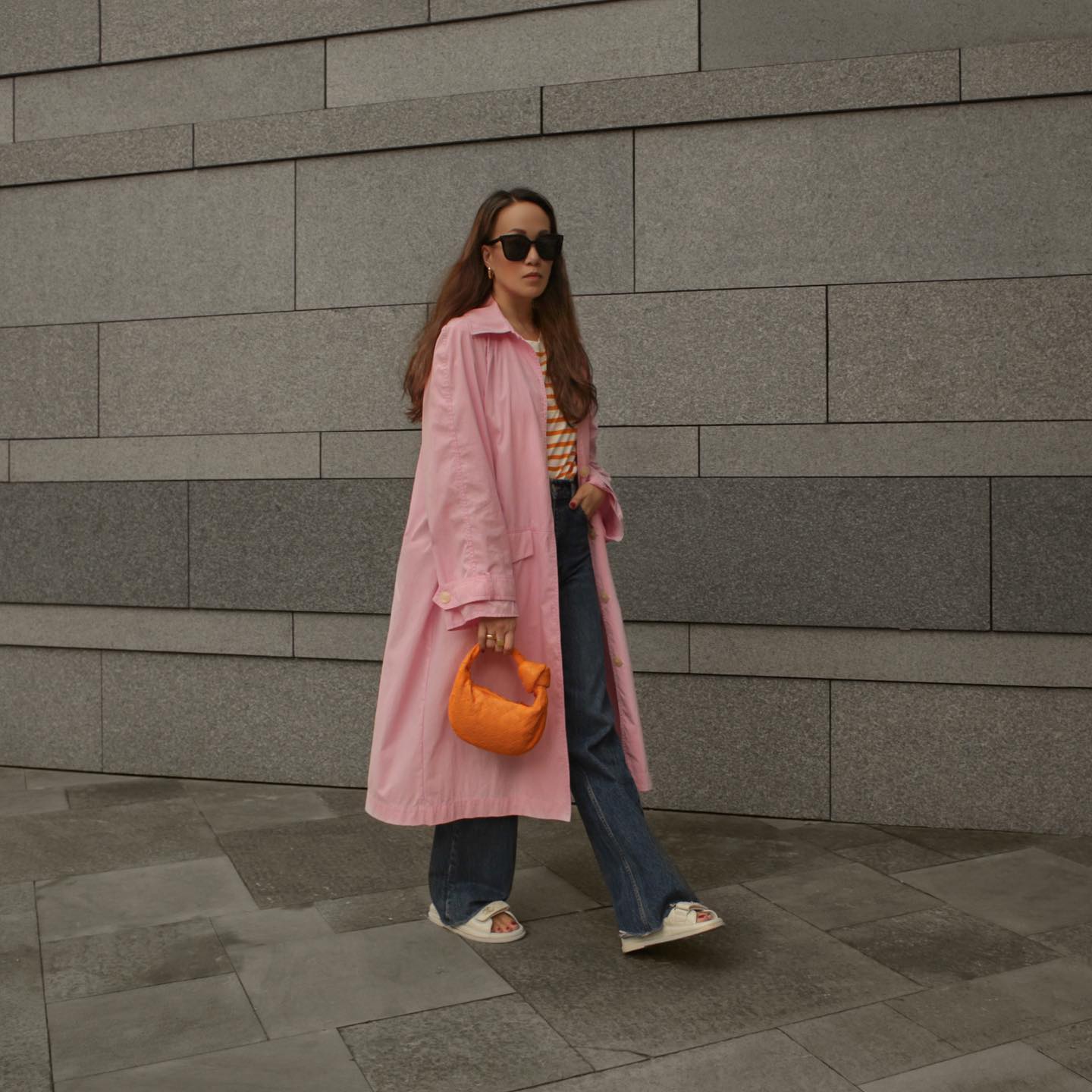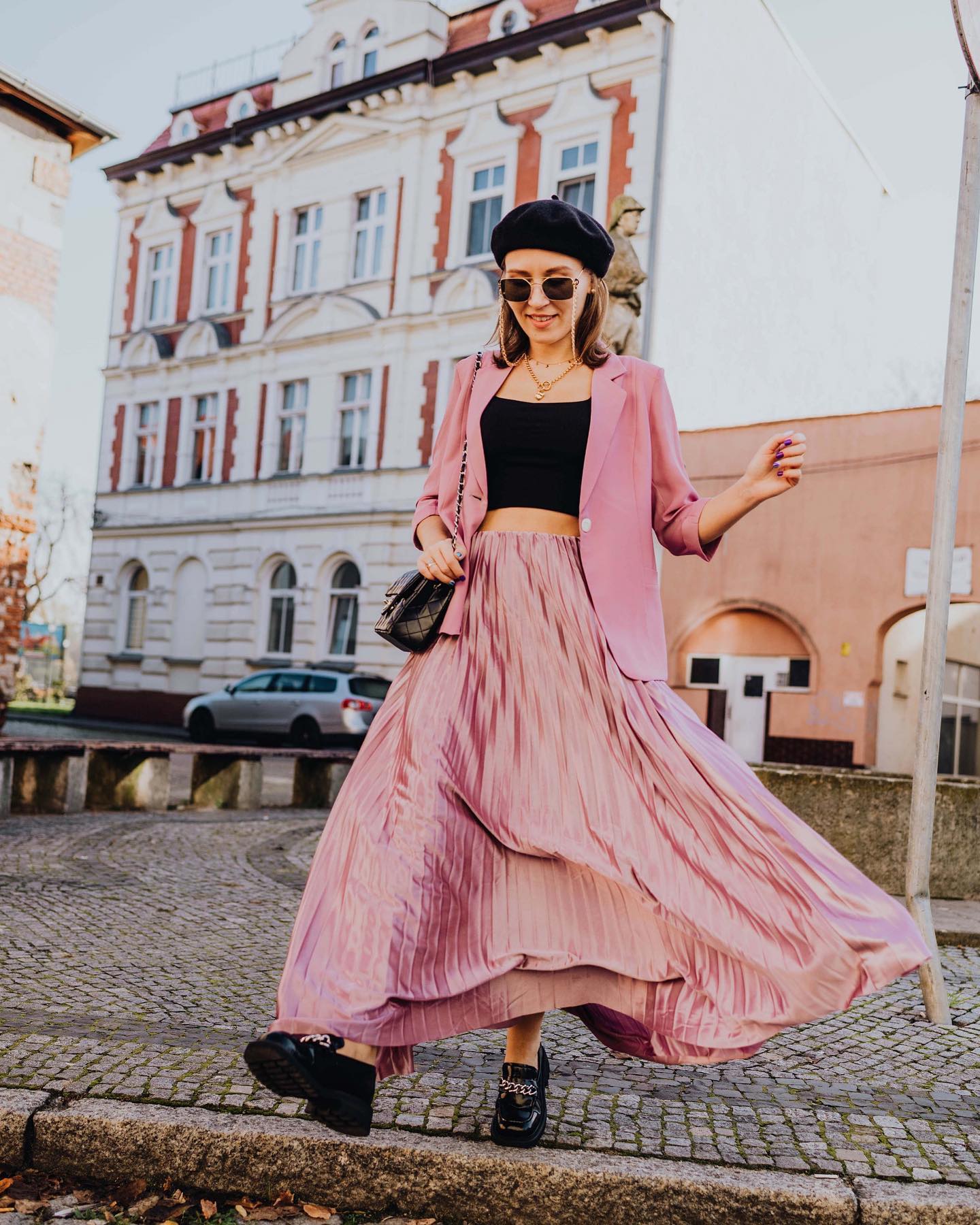 IG @phoebesoup
IG @mycodeofstyle
Etsy: EvolveUA
IG @mi.lk
DAY-TO-DAY BLUSH
In a world where power dressing often leans towards monochromes and subdued tones, getting plush pink right can offer you a delightful twist.
Blush pink, when styled right, can be the perfect balance of softness and authority. Think tailored blush blazers paired with classic black trousers, or a blush silk blouse beneath a sharp navy suit. Embrace blush accessories, like a sleek belt or structured handbag, to add subtle femininity to your corporate ensemble. We're here to show you that you can blush your way to office elegance with flair and confidence, all while maintaining a professional edge that commands respect. So, why not let a touch of blush paint your path to sartorial success?
BEYOND THE CHEEK
No look is complete without the perfect nails to match. Introduce a subtle note of glamour with a hint of blush pink across your fingernails. Whether you choose to keep it subtle or take on a bolder look, you'll be sure to draw attention wherever you go. Feeling extra ambitious? Build a whole gorgeous look with shades of pink from head to toe.
It's time to explore the power of blush and rediscover your glam side. Embrace the latest trend and take yourself beyond the boundaries of the typical pink palette. Go ahead and get boujie in blush!
A BLUSH OF GLAM
But if you plan your look of choice for this season's nights out, dare to be bold and beautiful with the blush pink trend. From the bold lipstick to the shimmering eyeshadow, show off your sophisticated side with hints of the luxurious shade. Whether it's a rosy lip and dramatic eye combo or just a wash of pastel across the cheeks, you'll be sure to turn heads and leave an unforgettable impression.
No occasion is too small for blush pink! Take things up a notch and try out the good old 'go big or go home' attitude. A chic gown in a pastel hue is perfect for a dinner party or night out. If you want to be the center of attention, add your own twist of course. Get ready to sparkle and shimmer with glittering accessories to match, like a delicate necklace or a pair of statement earrings.
Treat yourself to an unashamedly luxurious look with 'Boujie in Blush', an enchanting celebration of the transformative power of beauty and makeup. Lavish yourself in lavish shades of blush pink, allowing the opulent hue to unleash a new release of endless possibilities. Let beauty take the wheel, and explore the empowering world of Boujie in Blush!