20+ Looks with Chunky jewelry: Bold choices for Day
Rose quartz acrylic earrings on Etsy: PaigesUnlimited
Some chunky jewelry can look very punk, but it absolutely doesn't have to.
We live in a great time for aesthetic fashion! One of the joys of the internet is that anyone can easily get access to aesthetic accessories.
There's a lot of chunky costume jewelry that is absolutely adorable and fits into much softer aesthetics than grunge or punk.
Whether it's giant witchy or boho rings, 80s chunky acrylic or resin earrings, or chunky chain necklaces, bold jewelry can be a great way to add some personality to any outfit. Even if you need to dress elegant, there's a whole jewelry aesthetic for pearl necklaces made with the quirky "baroque" pearls.
Baroque pearl necklace from Etsy: Grecmuse
Either way, bold, chunky jewelry is great for making a statement when you don't have time to work out your full outfit. It can really make an aesthetic impact with just one item.
Elevate Your Look with Plastic Chunky Jewelry Pieces
Chunky earrings made out of resins usually feature a bold color combo or pattern design can be great to add to any day to day outfit.
The neon and very vibrant colors are most known as the 80s style, but plastic jewelry was in fact popular since the times of art deco in the 1920s.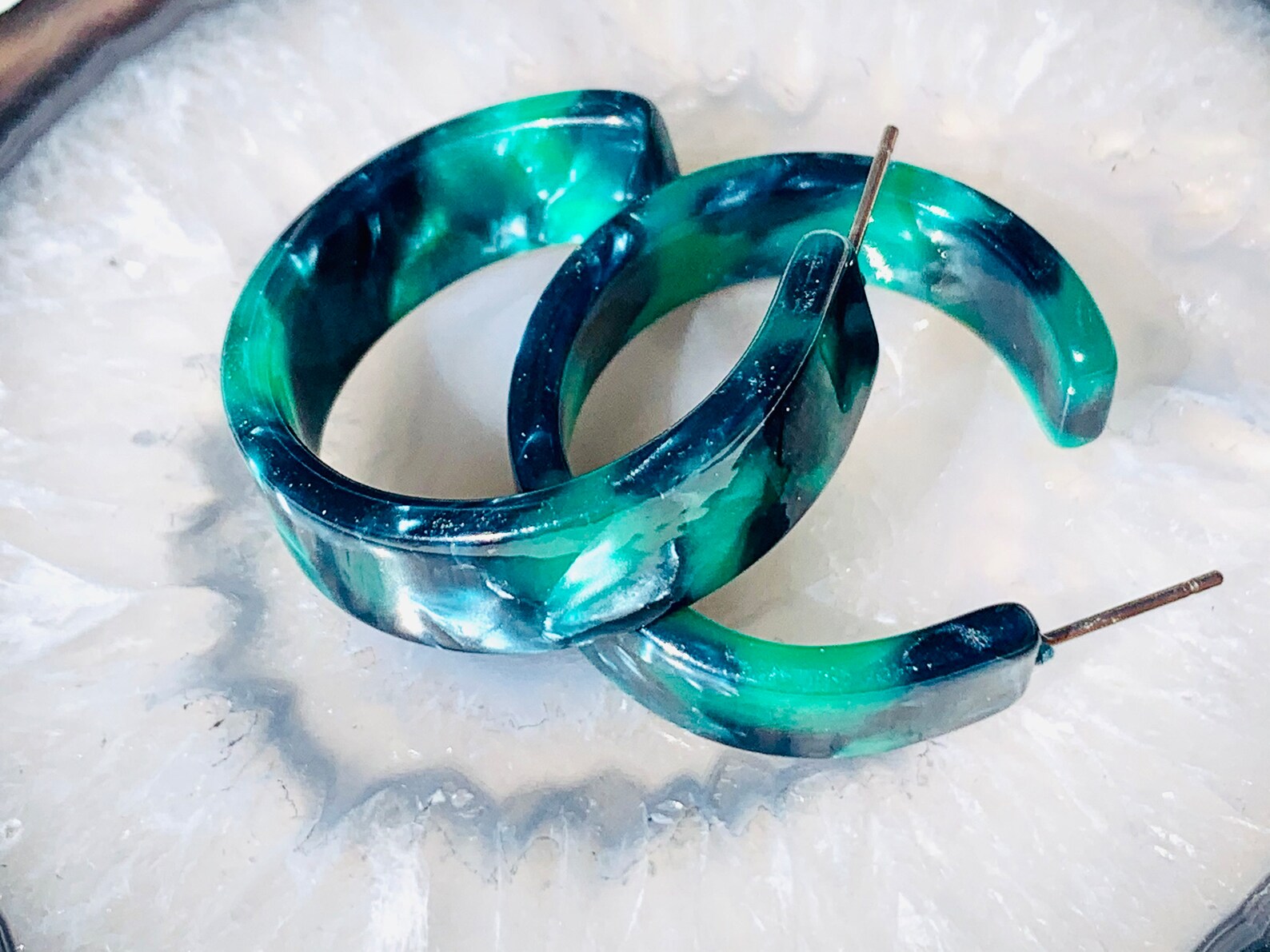 Wide hoops in emerald resin on Etsy: StatementsAndStuds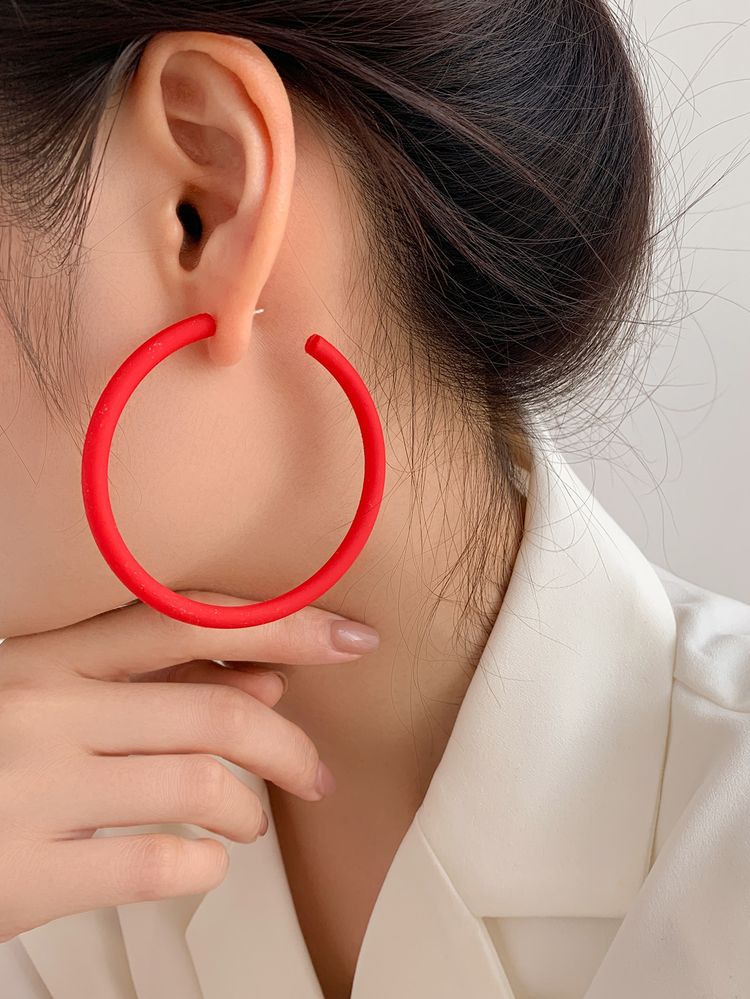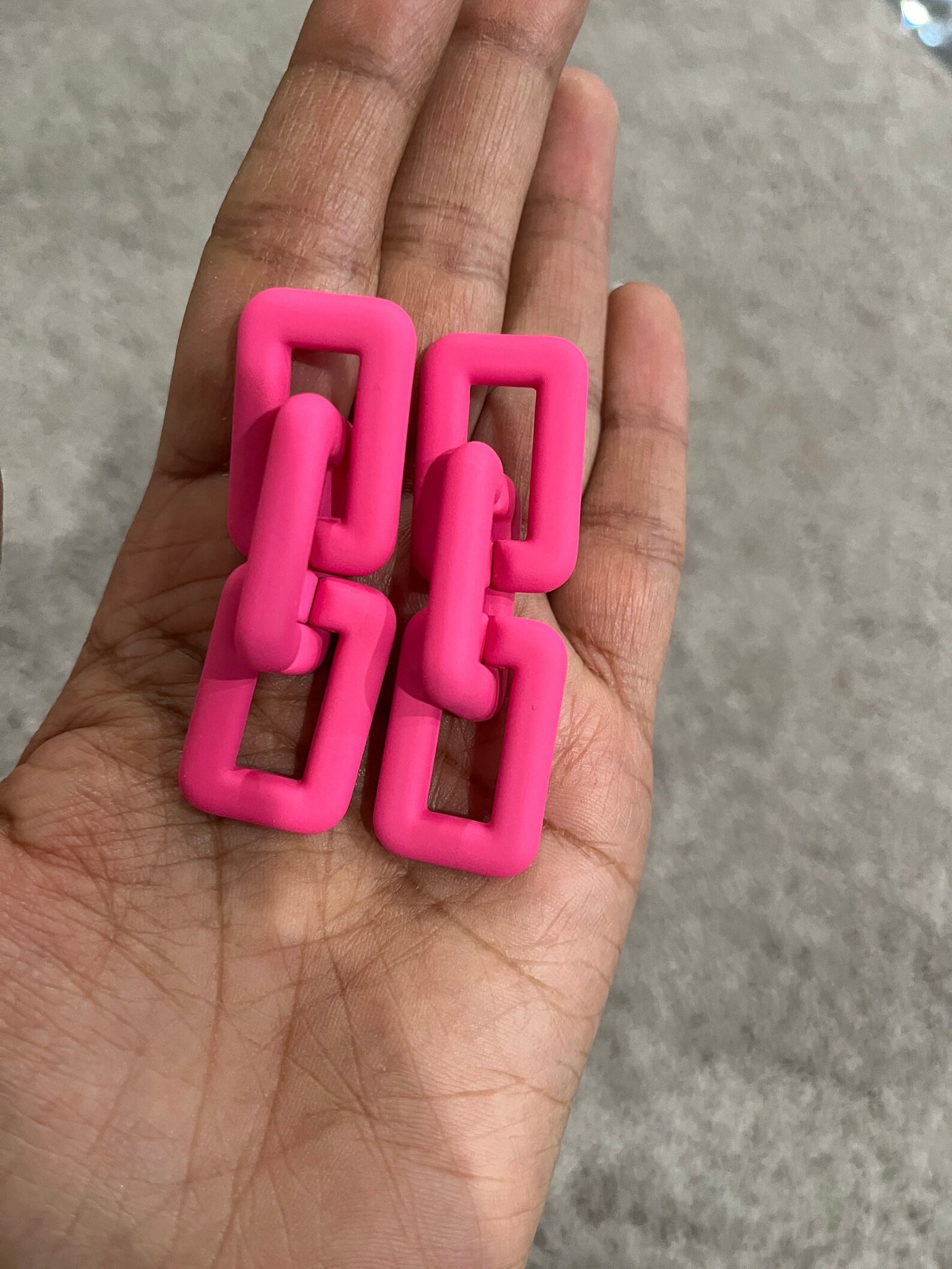 80s style chunky link earring from acrylic on Etsy: Subrinashop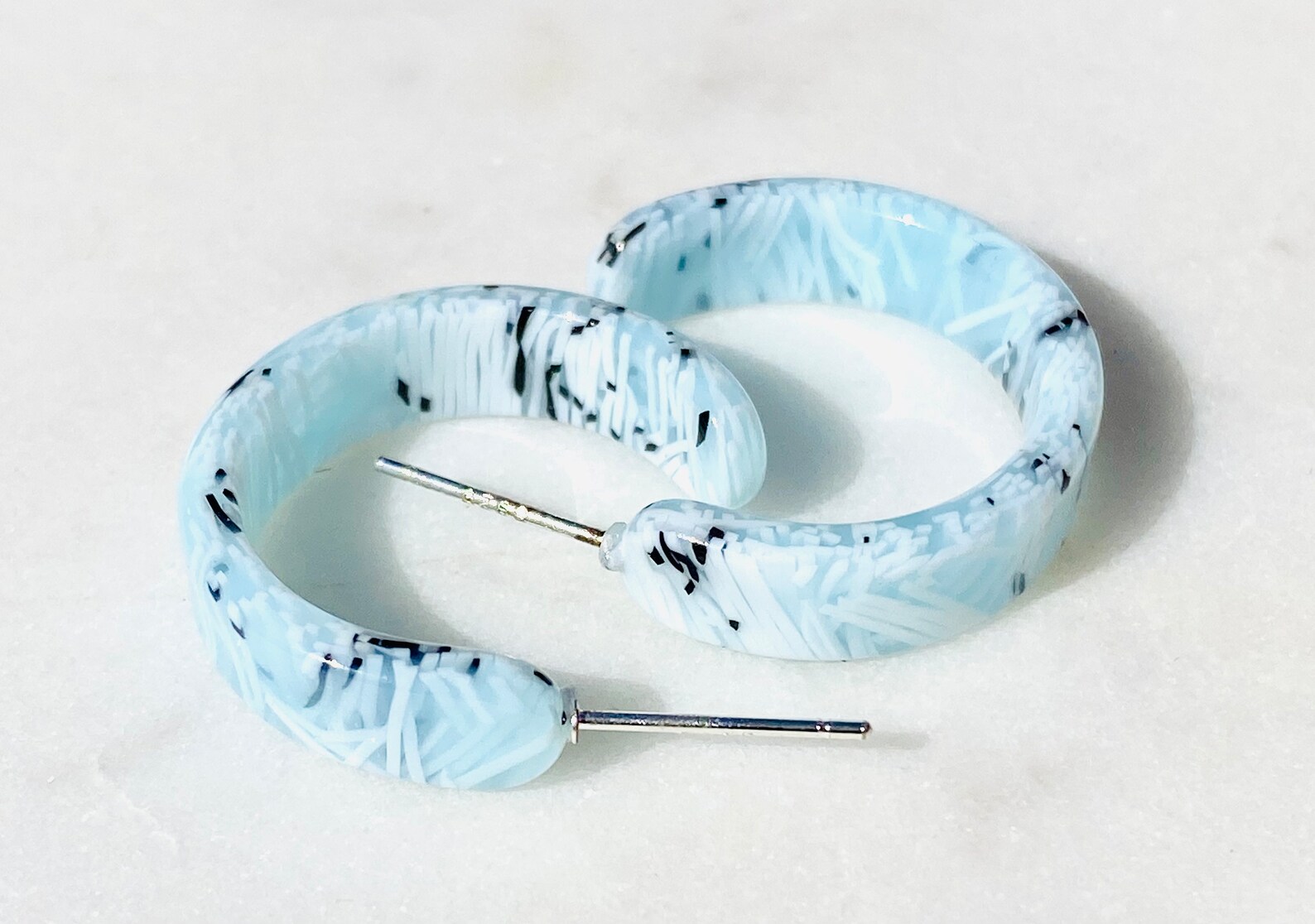 Day to day pastel blue hoops from shredded resin on Etsy: StatementsAndStuds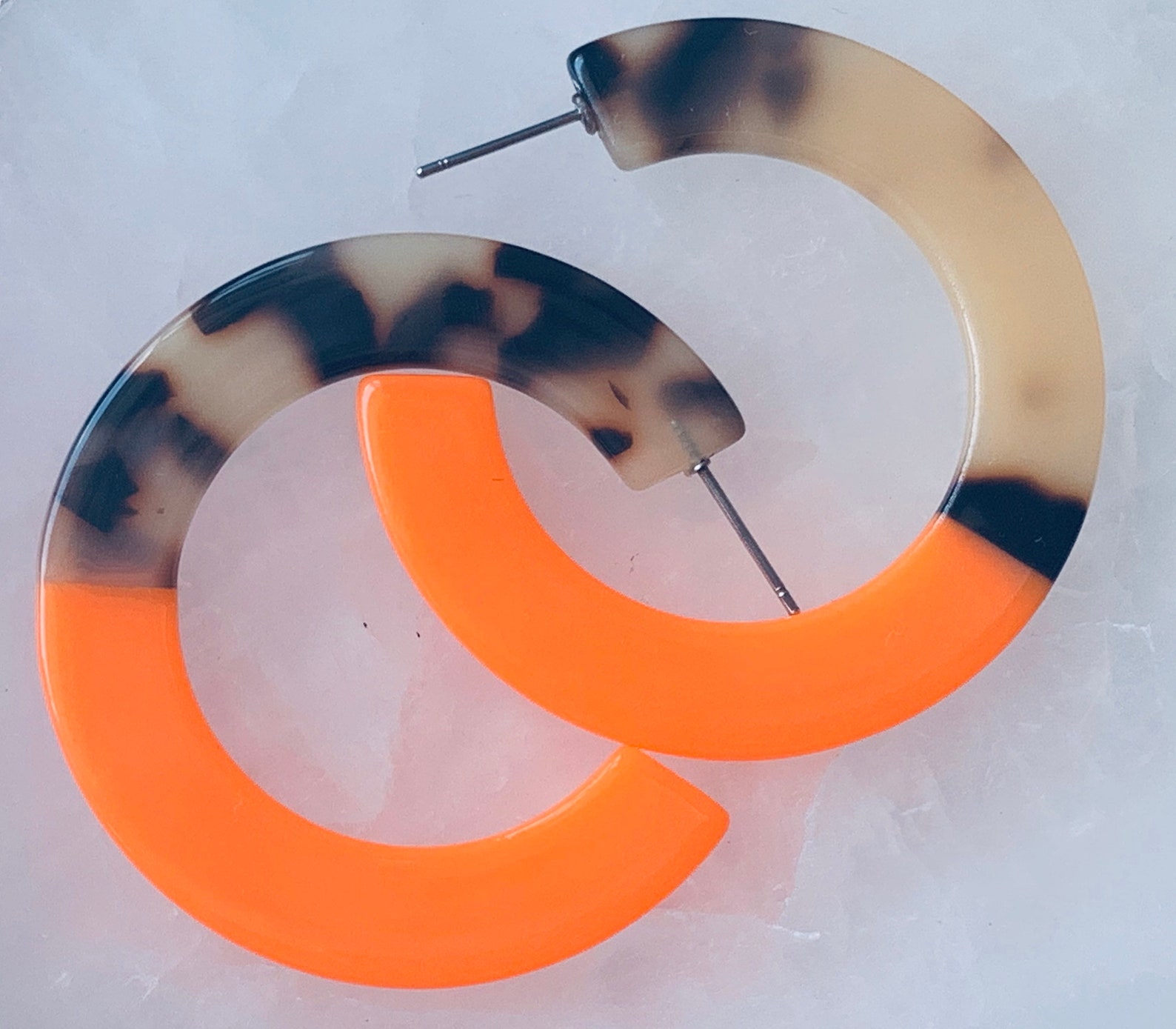 Leopard and neon resin open hoops on Etsy: StatementsAndStuds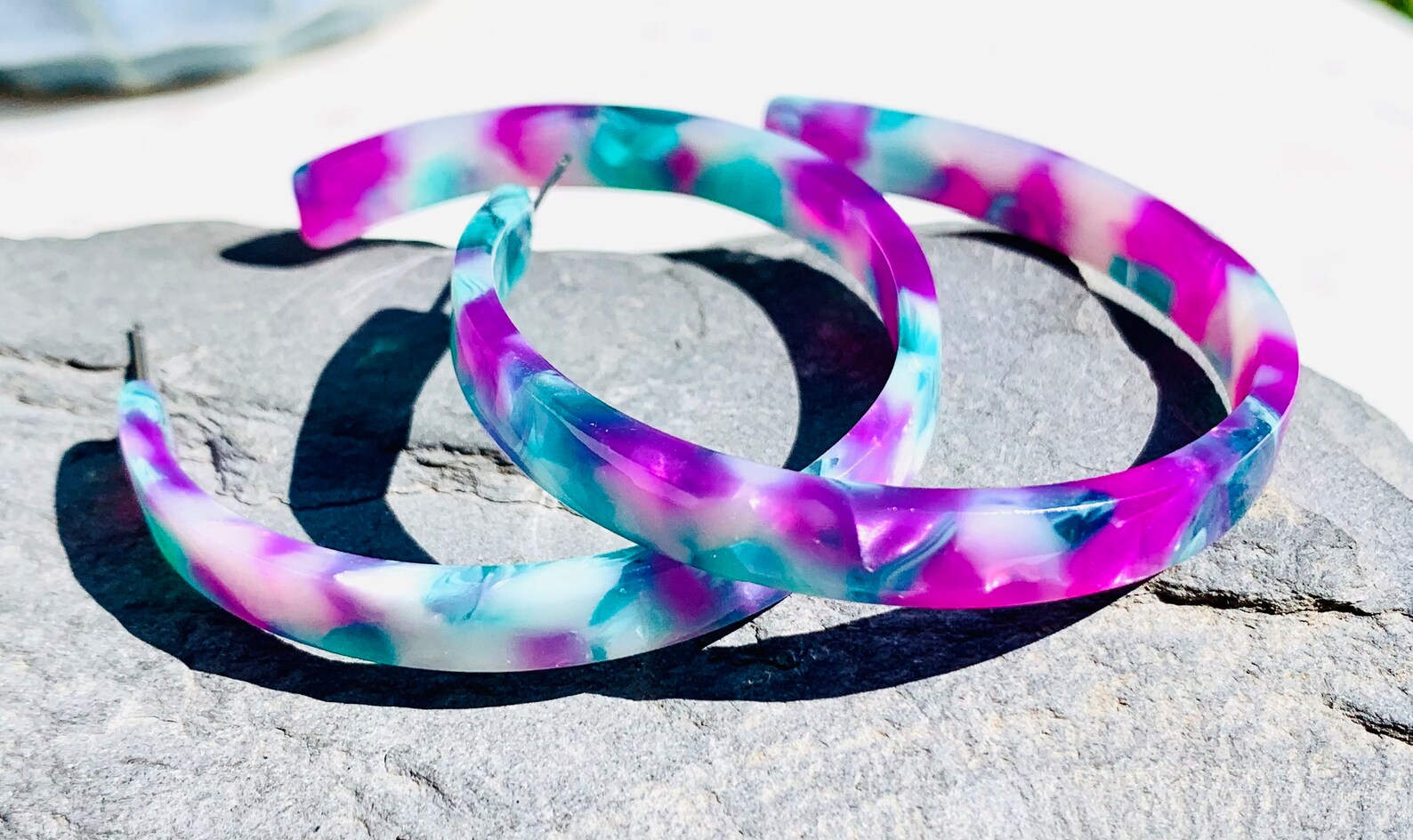 Chunky hoops from StatemensandStuds on Etsy
Everyone who loves fashion and is short on time will love chunky jewelry. It has that bold style and versatility, and it will draw attention enough to make or break an outfit.
If you shop a lot or read a lot about fashion, you might doubt what I just said.
It will probably seem like a jeans and top with a chunky necklace does not look any more aesthetic.
Well, that's just because your eyes are trained already and so all you see is a plain outfit with a big necklace. Congratulations!
But I promise you that most people don't see these things because they are not that much into aesthetic fashion. The outfit will still work.
Let's look at some of the other simple aesthetic ways to wear chunky jewelry.
Chunky jewelry for minimalist or tomboy chic aesthetics
If posh looking jewelry isn't usually your style, no problem!
You can still wear chunky pieces in a minimalistic and androgynous way.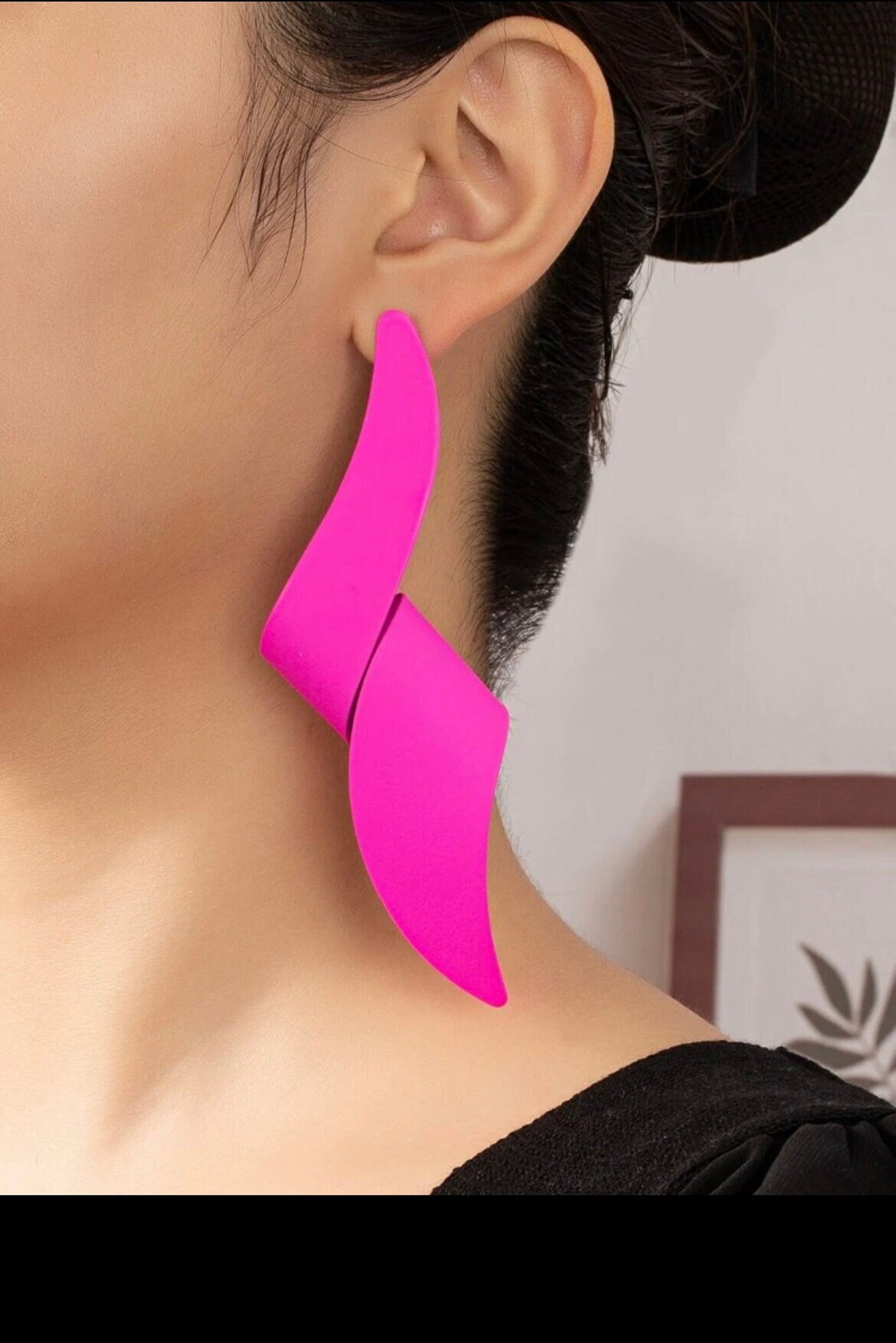 Minimalist but statement hot pink earring on Etsy: Subrinashop
Minimalist avant garde necklace from Etsy: dreSSShoescode
For a minimalist aesthetic, choose chunky jewelry pieces that feature simple shapes or designs in one solid color. This will help create an understated yet stylish look.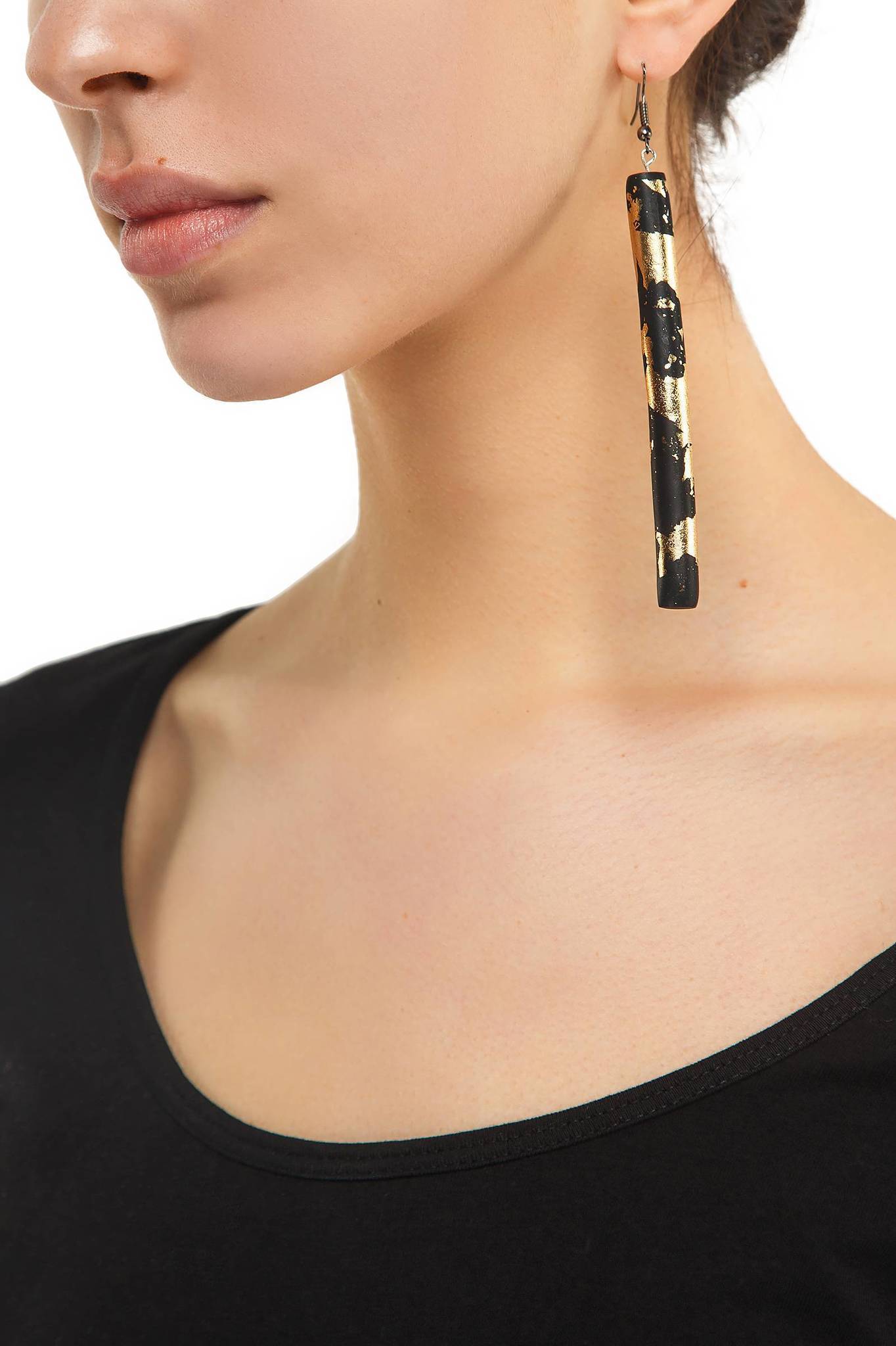 Chunky resin earrings from Clothia
Similarly, chunky jewelry can work well of you like the tomboy chic aesthetic, or even something more overtly masculine than that.
You can buy unisex and mens chunky necklaces - it's just the internet, nobody will judge you!
Painted wood minimalist pendant necklace from Etsy: DaintyandDear
Minimalist chunky jewelry is a great way to make a bold statement without going overboard.
Geometric chunky jewelry pieces are especially perfect for this kind of aesthetic, combining beautiful shapes and textures with an understated appeal.
Geometric chunky jewelry pieces sometimes feature interesting materials such as wood resin. Resins can make beautiful, deeply vibrant patterns if they are made well. That kind of pendant looks fresh but at the same time understated.
Chunky jewelry in retro aesthetics
A similarly fun part are chunky necklaces and earrings in retro aesthetics. The 60s and 70s in particular were really something else.
Out of the two, the 70s were more artsy and avant-garde.
Witchy chunky earrings on Etsy: CordesignStudiosShop
Affordable avant garde chunky costume jewelry from Etsy: SeasidesJewelry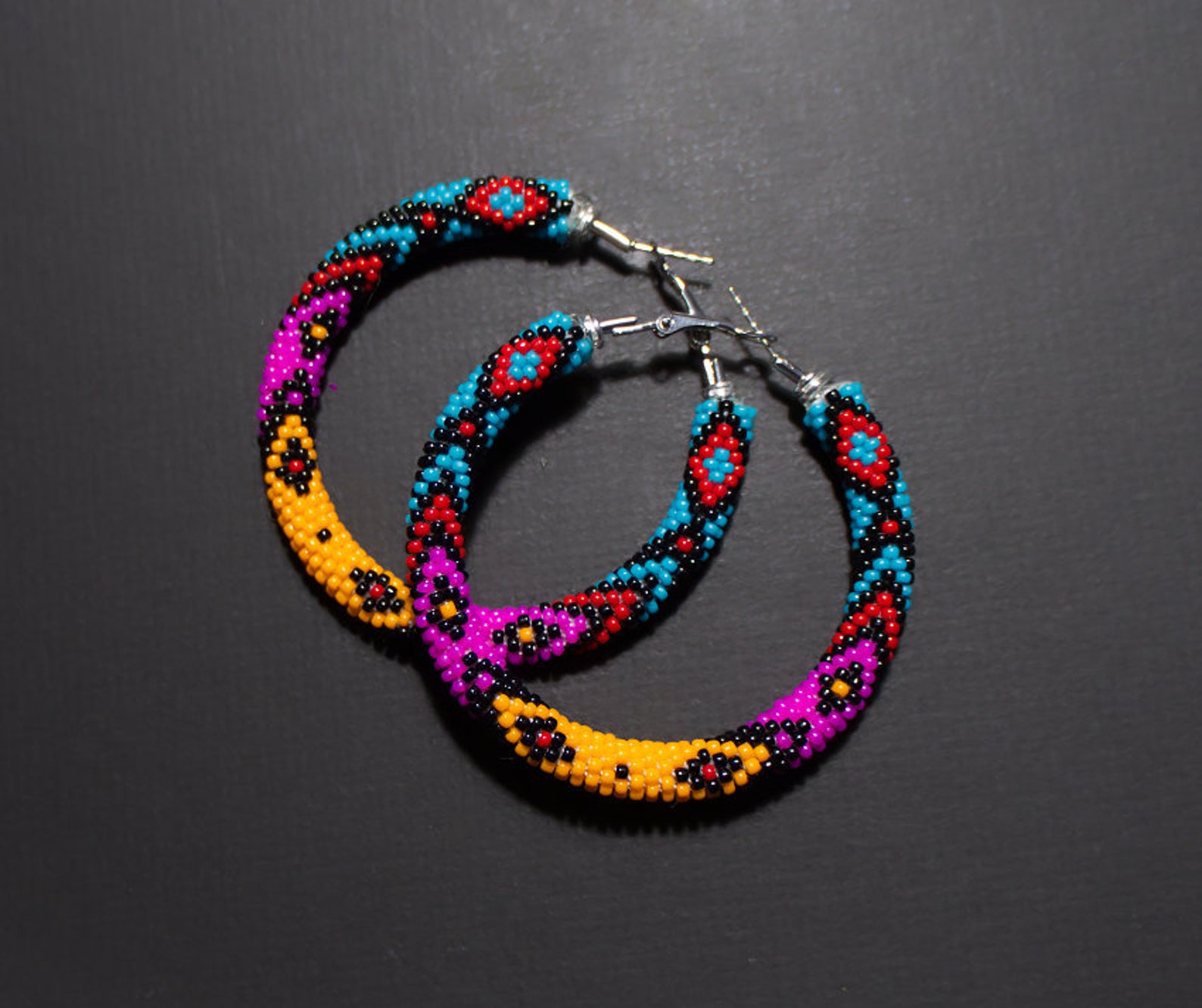 Ethno-boho hoops on Etsy: HeriniaJewelry
Affordable chunky costume jewelry from Etsy: SeasidesJewelry
In the 60s vibe was for the most part still quite feminine, which in theory would put the 60s somewhere close to the 50s in its look. But as you know the 60s came with the mini skirt and so the whole feminine look got really cheeky.
One of my favorite 60s looks is the one that probably inspired the pastel Danish aesthetic, and that is the mini dress look in pastel colors and really bold, chunky jewelry made of plastic, also in pastel colors.
Etsy: Rayliemay
For a retro chunky jewelry look, chunky necklaces and chunky earrings are your best bet. They will add the perfect flair to any retro-inspired look. Look for chunky costume jewelry pieces featuring bright colors, geometric shapes, or bold designs to really bring out the vintage vibe in an outfit.
Chunky jewelry has been a popular fashion trend with a slightly different spin for a few decades, offering an easy way to add some personality and flair to any ensemble.
From chunky rings and earrings to chunky necklaces, this style of jewelry is perfect for making a bold statement with just one item.
Whether you're looking for something that fits into punk or grunge aesthetics or something more elegant like pearl necklaces featuring baroque pearls, chunky jewelry can be the perfect accessory for any outfit.
Chunky jewelry is perfect for anyone looking to make a statement with their outfit, as it can easily be paired with any ensemble to create an eye-catching look. Whether you're looking for something subtle or something more daring, chunky jewelry has you covered.