Cutting Your Own Curtain Bangs: Straight vs Curly hair
Curtain bangs are the 70s retro hairstyle trend that every Stevie Nicks fan adores, but they look great even on shorter hair or on curly hair. Cutting your own at home is not actually as mythically difficult as you might think.
Stevie Nicks with her wavy bangs
First off, the key things to pay attention to when cutting your bangs differ between straight and curly or wavy hair.
And then that it's really important to follow the tips for the hair texture that you wear the most often.
It does not really matter what your natural hair texture is, focus on the way you will style your hair most days.
If you are a Black girl who straightens her hair, then pay attention to the advice for straight hair.
Similarly, if you are Asian but you perm your hair curly or use a curling iron on most days, the curly hair tips will be for you. Particularly for Asian beauties, there are several other types of Korean bangs, too.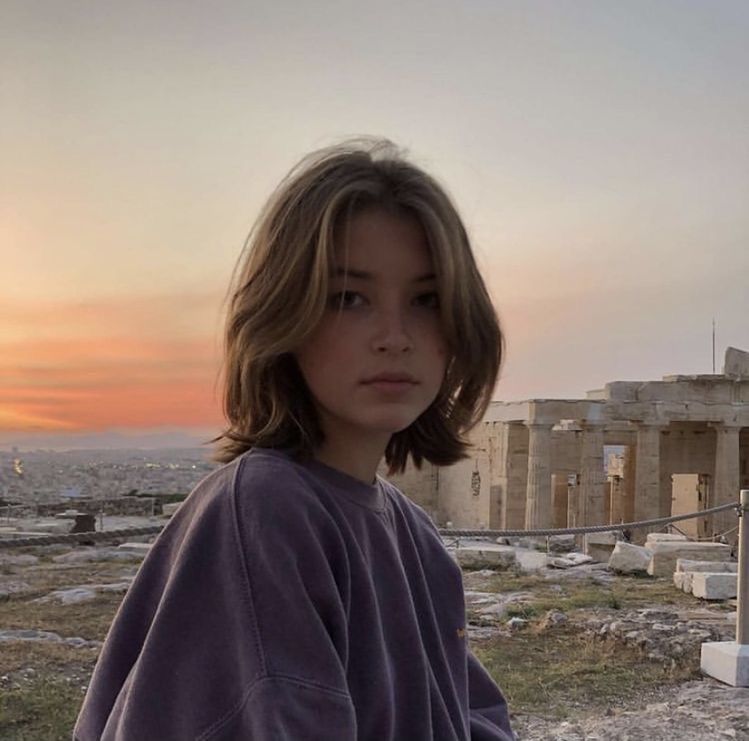 Curtain bangs on short hair looks cute in a tomboyish way
Cutting curtain bangs on straight hair
So, the thing with straight curtain bangs is that they need to be geometrically precise but at the same time have no ledges.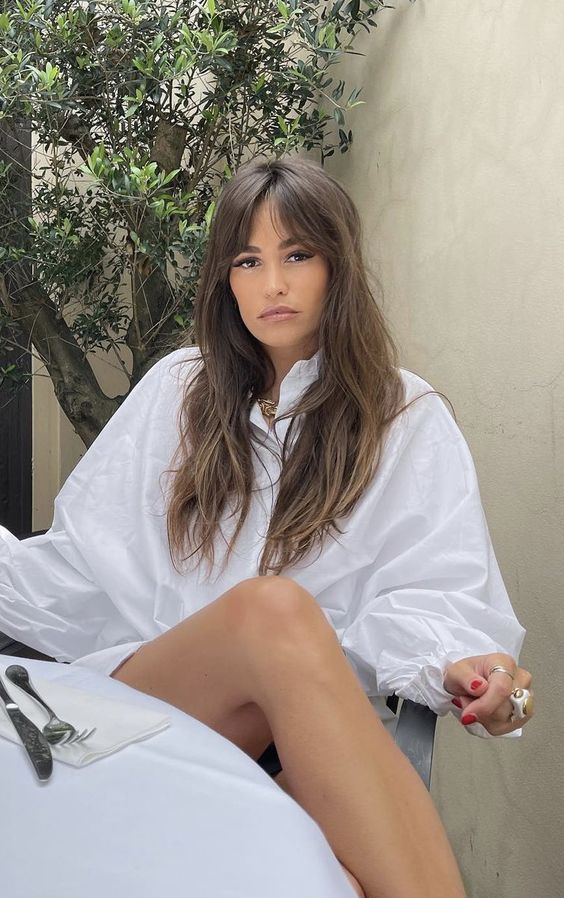 The transition between your bangs and the rest of your haircut should be invisible. That's why good stylists usually slide their sheers over the front parts of your hair after they cut curtain bangs and why they finish the cut on dry hair - to work the bangs into the rest your hair.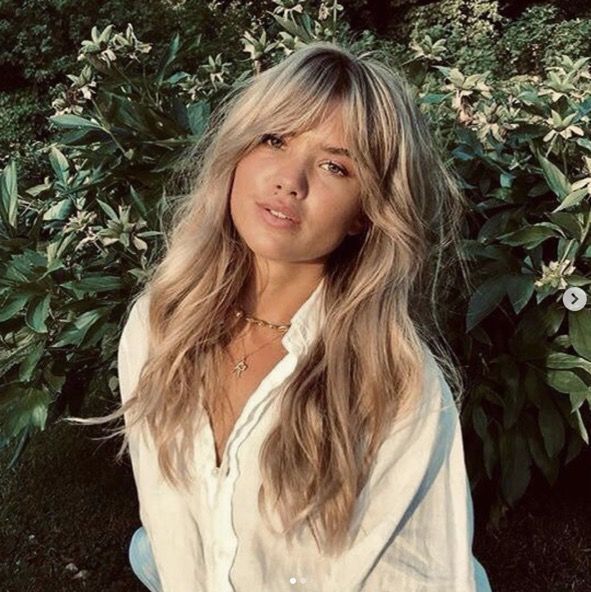 Fear not though, there are techniques that you can easily do at home to make sure you cut your curtain bangs well. All you need is a pair of good sheers and a hairdresser's brush, it's not difficult to do.
The basic technique to make the tips of your curtain bangs feathery smooth and free of ledges is to brush each side of your bangs in the opposite direction to where it belongs, and cut only really just the tips. When you brush that part of your bangs back where it belongs, the tips of it will be smoothened.
Here's a super easy tutorial that goes into detail about this technique:
Cutting curtain bangs on curly or very wavy hair
With curly hair the situation is quite different. If your hair coils, you will need to cut it either wet or flat ironed which makes things more complicated. When left to dry naturally, your hair will coil and shorten. How do you know where you should cut when your hair will be shorter in its natural shape?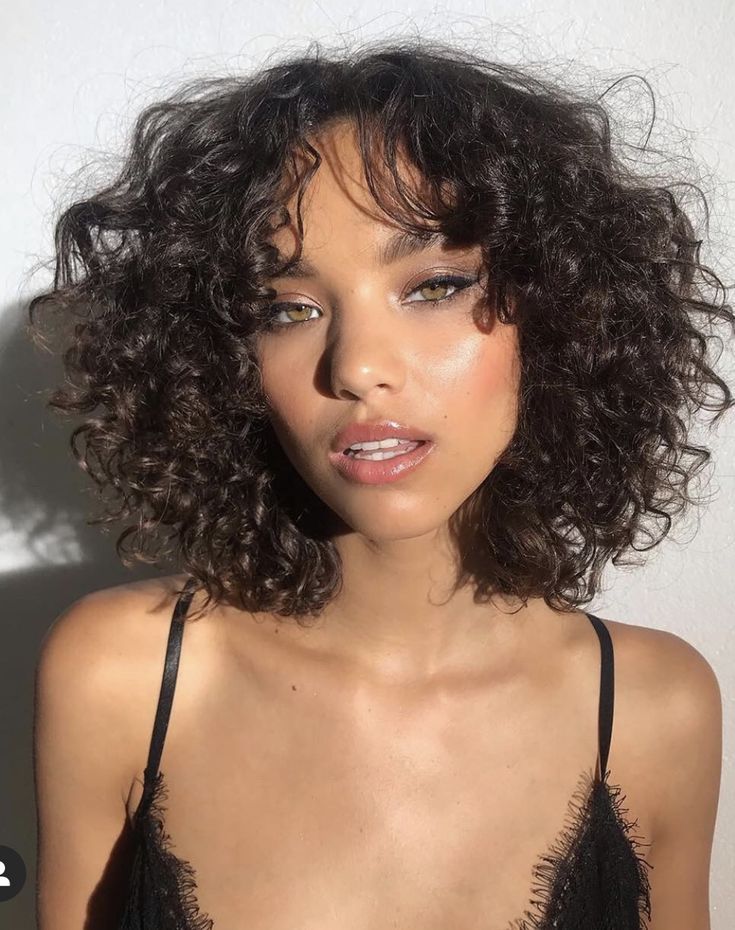 There is no rule of thumb for that because everyone's hair curls differently, but you can figure out how much to cut by moving your hair to your forehead while they are curled. That way you can see where to cut to get the fringe length, more or less.
It pays off to err on the side of caution - you can always shorten your bangs later.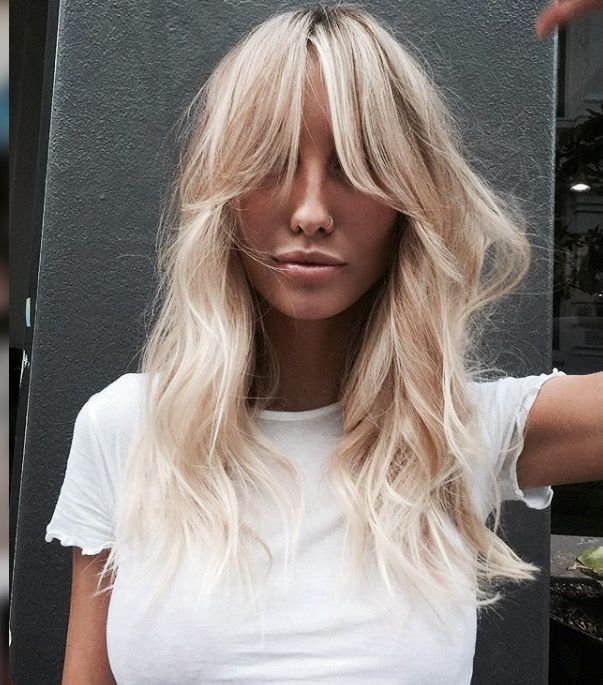 The rest of the cutting job is easy if your hair waves or curls though: You don't need to worry much about ledges because the natural wave will hide them anyway. The only technical thing to do is to thin down the tips of your hair so that they curl nicely.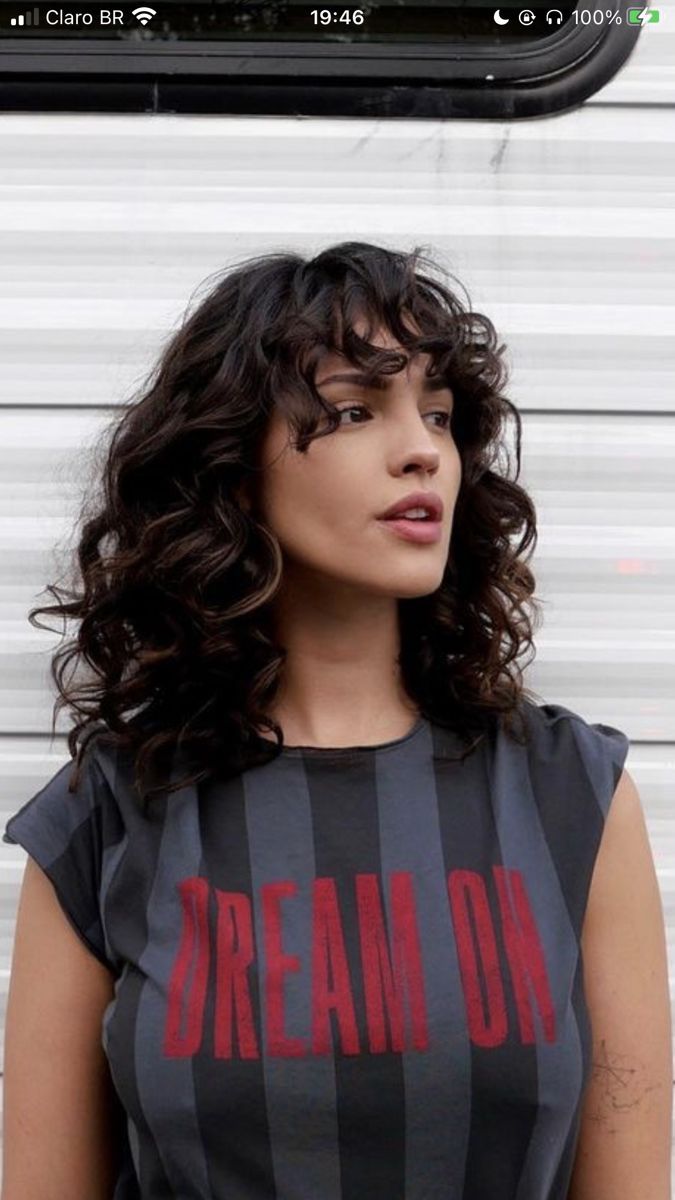 Cutting your curtain bangs at home step by step
Now that you know what to pay attention to depending on your hair texture, it's time to get started cutting the bangs.
Here are the steps you will need to follow no matter the type of your hair:
Part all of your hair in the middle. Use a hairdressers' brush that is more precise.
Clip the rest of your hair out of the way or put it in a tight pony tail. You don't want it getting in the way while you're cutting.
With a hairdressers' brush, split the hair for your curtain bangs into two and comb them in the direction towards the front, in the way you will style them once you're done.
Using a pair of good sheers, start cutting one side of your bangs from the center and work your way downwards and to the side. Be careful not to cut too much off at once - it's better to go slow and steady.
Cut the other side and compare lengths all through the size of your bangs - in the middle, towards the sides, the tips of your bangs. All parts should be equally long.
Now smoothen your ledges using the technique from the video above.
And that's it. When you're finished, brush your bangs into place, blow-dry them and style them.
Curtain bangs are a beautiful 70s retro hair style that goes best with witchy or boho aesthetics, but you can rock curly curtain bangs with any style. They will probably make even minimalism look less boring.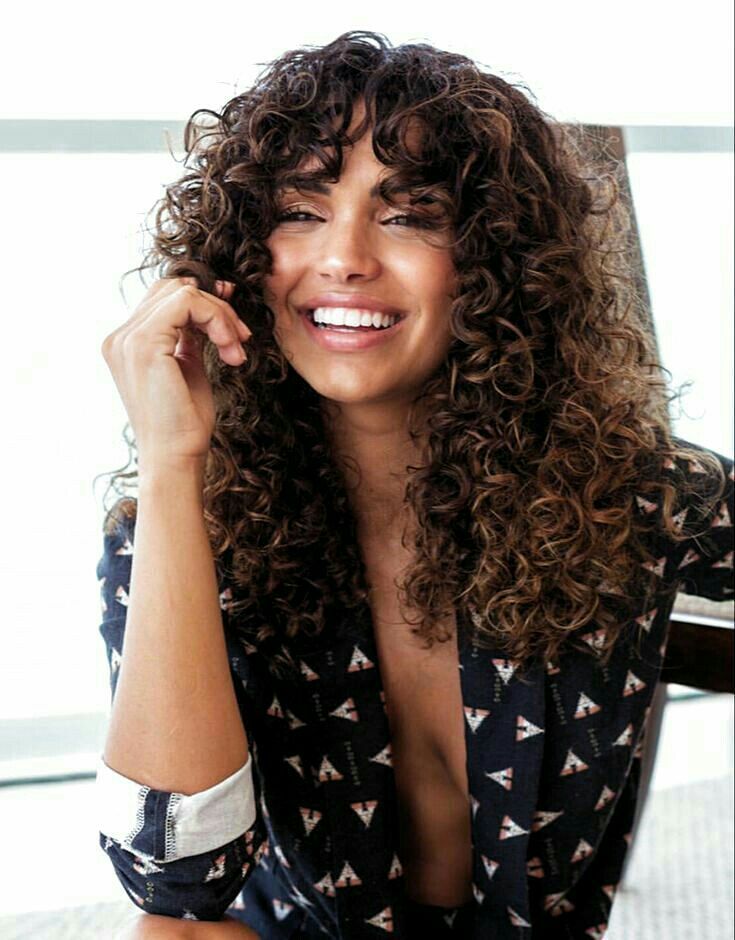 Cutting your own bangs can be a great way to save money, and it's also a good way to get a precise, customized cut. If you're unhappy with your current bangs style, cutting them yourself might be the solution you're looking for. Plus, it's a great way to experiment with new styles without having to go to a salon.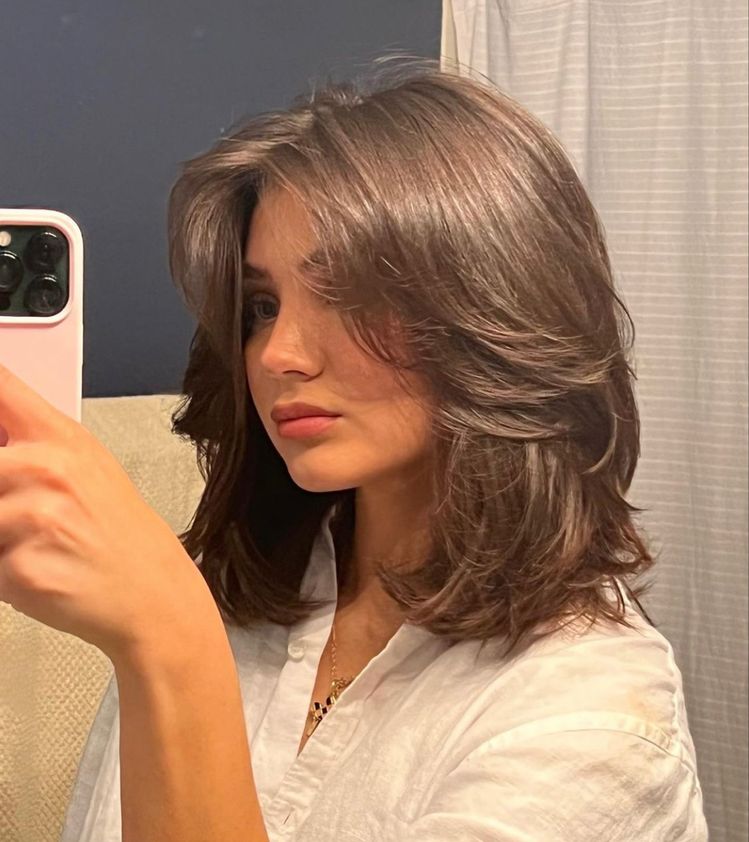 If you're not sure how to cut your own bangs, there are plenty of tutorials online that can help you. Just make sure to follow the instructions carefully and take your time. You don't want to end up with a botched haircut.
Overall, cutting your own bangs is a great way to get the style you want without spending a lot of money. If you're careful and take your time, you'll be able to achieve a great result. So go ahead and give it a try!