Dramatic long mid-part hairstyle inspo - an alluring way to do retro hair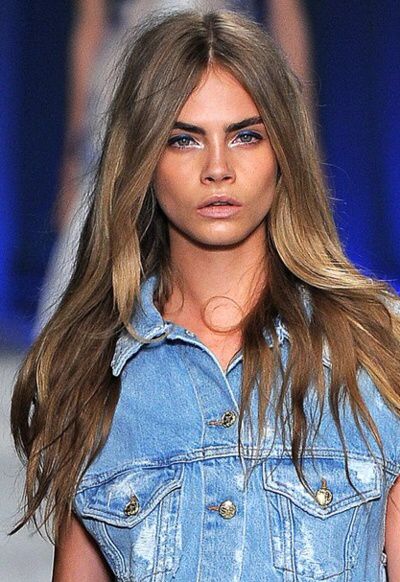 Do you have a flair for retro hair? If so and if you are looking for a dramatic yet versatile look, then the long mid-part hairstyle is the perfect choice.
The look is both glamorous and expressive, giving you those sharp lines that frame your face and a strong stage presence when you walk into a room.
Middle part hairstyles are a classic
This look has been around since forever, as it is one of the most classic hairstyles. Out of the more recent times the middle part got a lot of attention in the 70s. There was something about the long, straight middle part hair that made everyone assume you must be a singer. And it's not hard to see why, as it exudes a certain vintage appeal while also being incredibly edgy.
Classic 70s mid-part dramatic style
Long middle part can of course be wavy and curly too, and that's where 70s shined once more with the curtain bangs trend. This type of fringe is a match made in heaven for long mid-part hairstyles and the easiest way to the add drama.
The long, straight mid-part hairstyle creates a dramatic face-framing effect, which draws attention to your features and can create a captivating look.
Let's look at some inspo right now.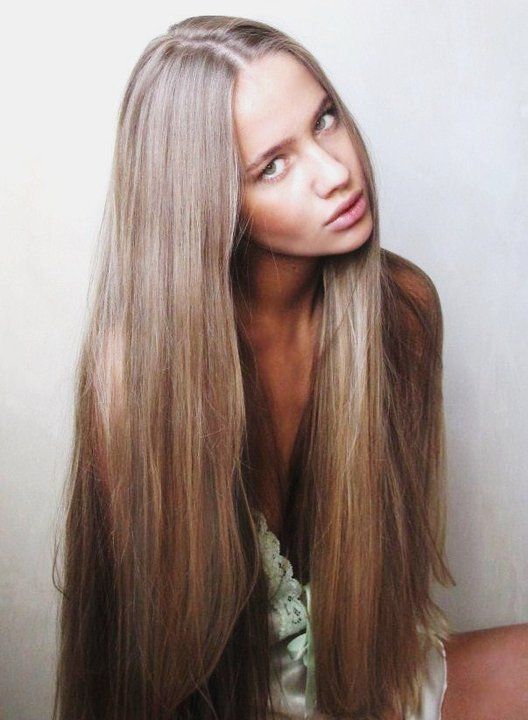 Uncredited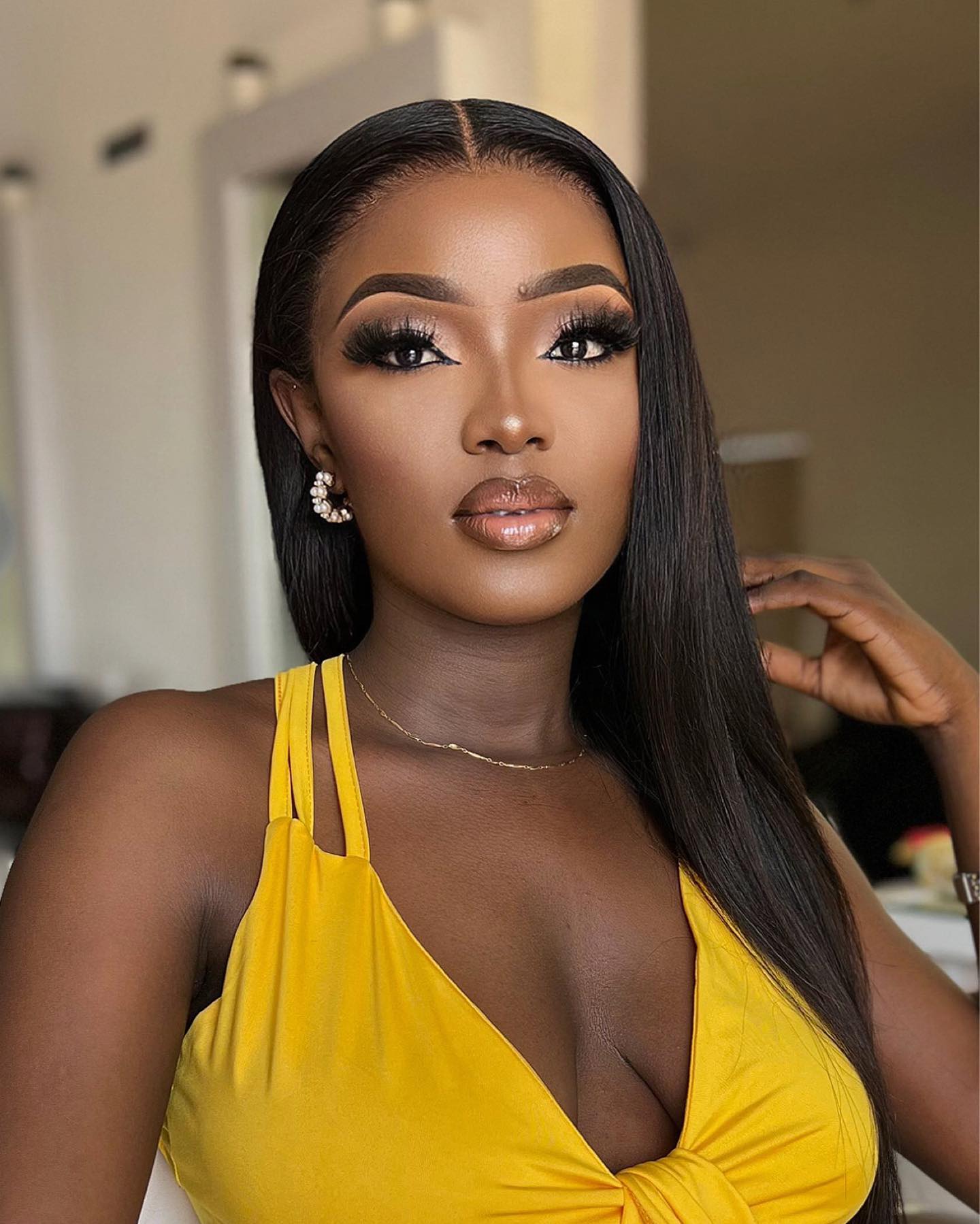 IG @louby_hair_salon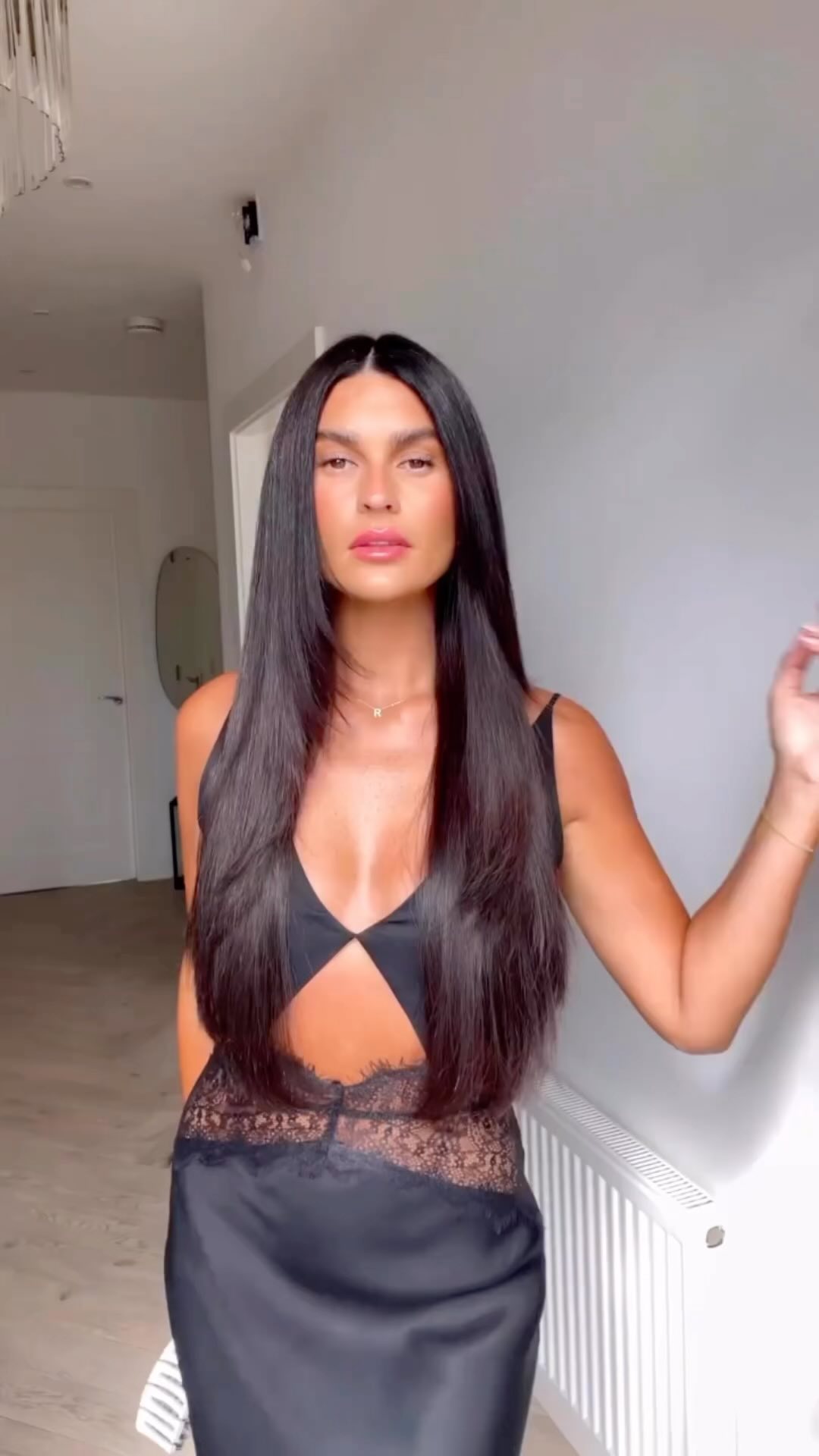 IG @mintforbeauty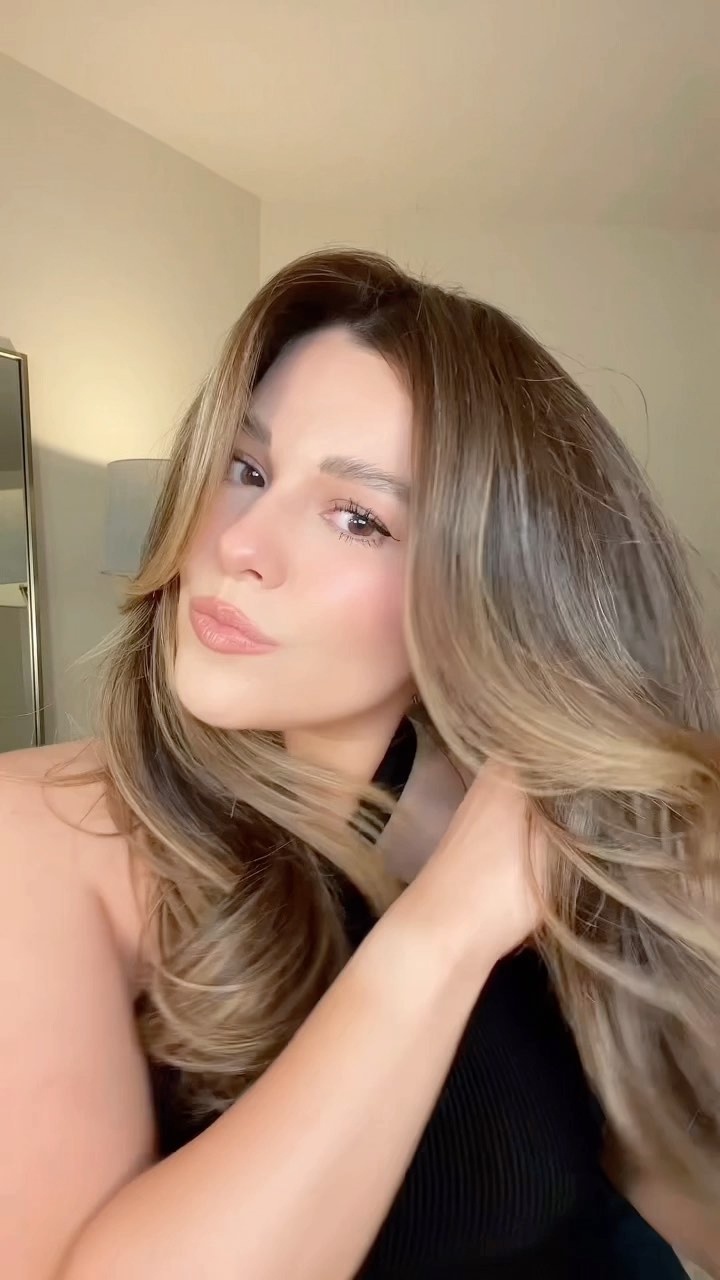 IG @anaghraraoca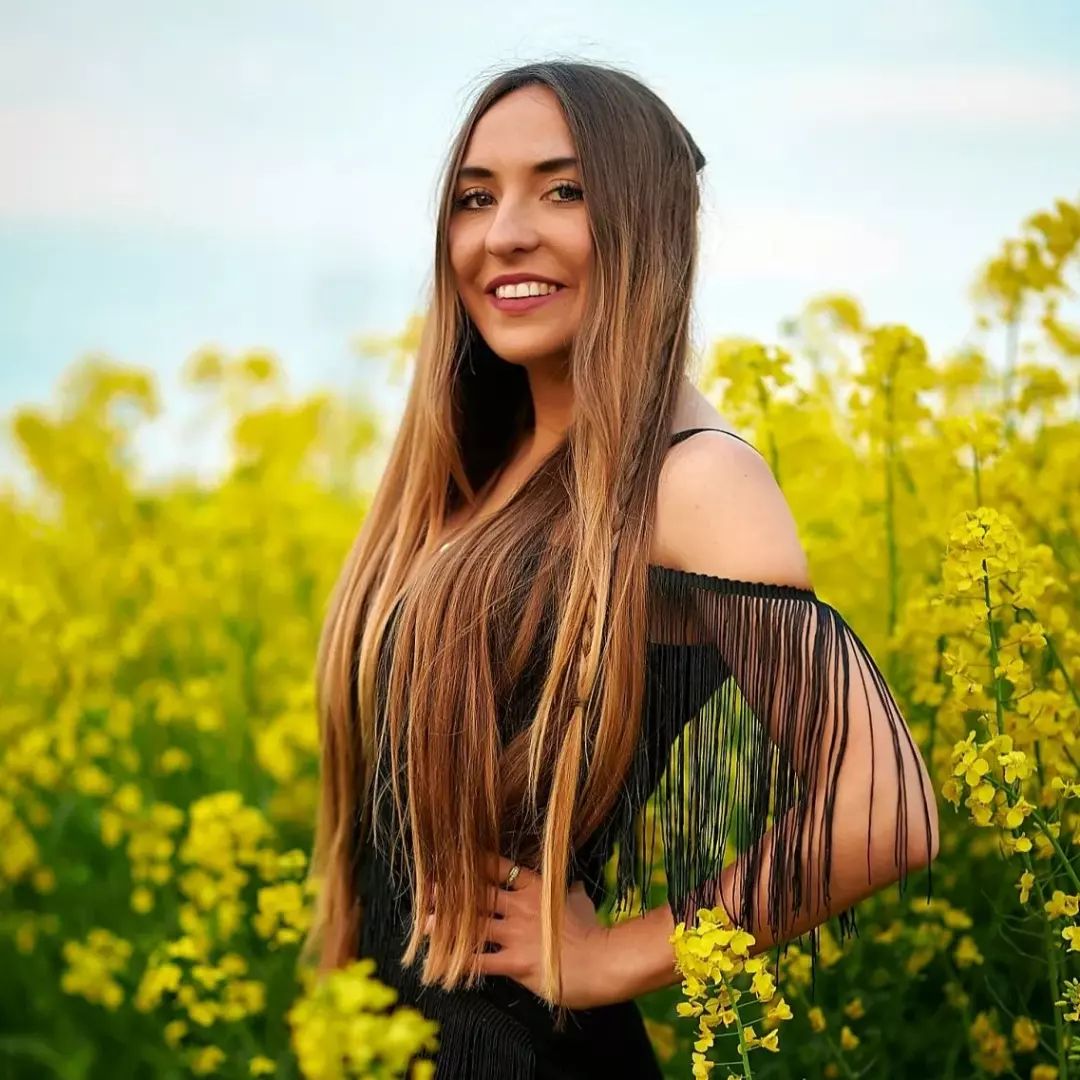 IG @it.s.loulou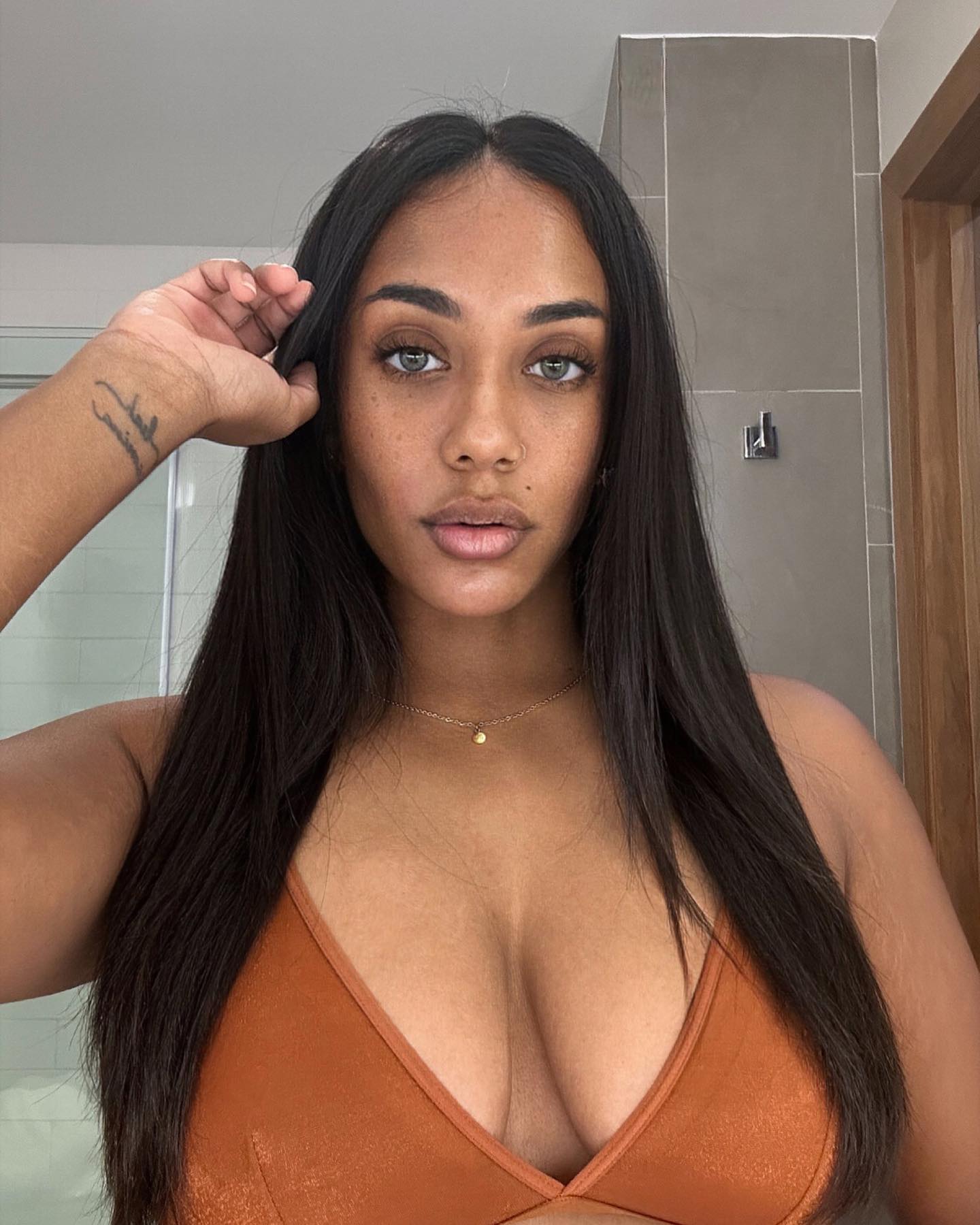 IG @iamsarahmckenzie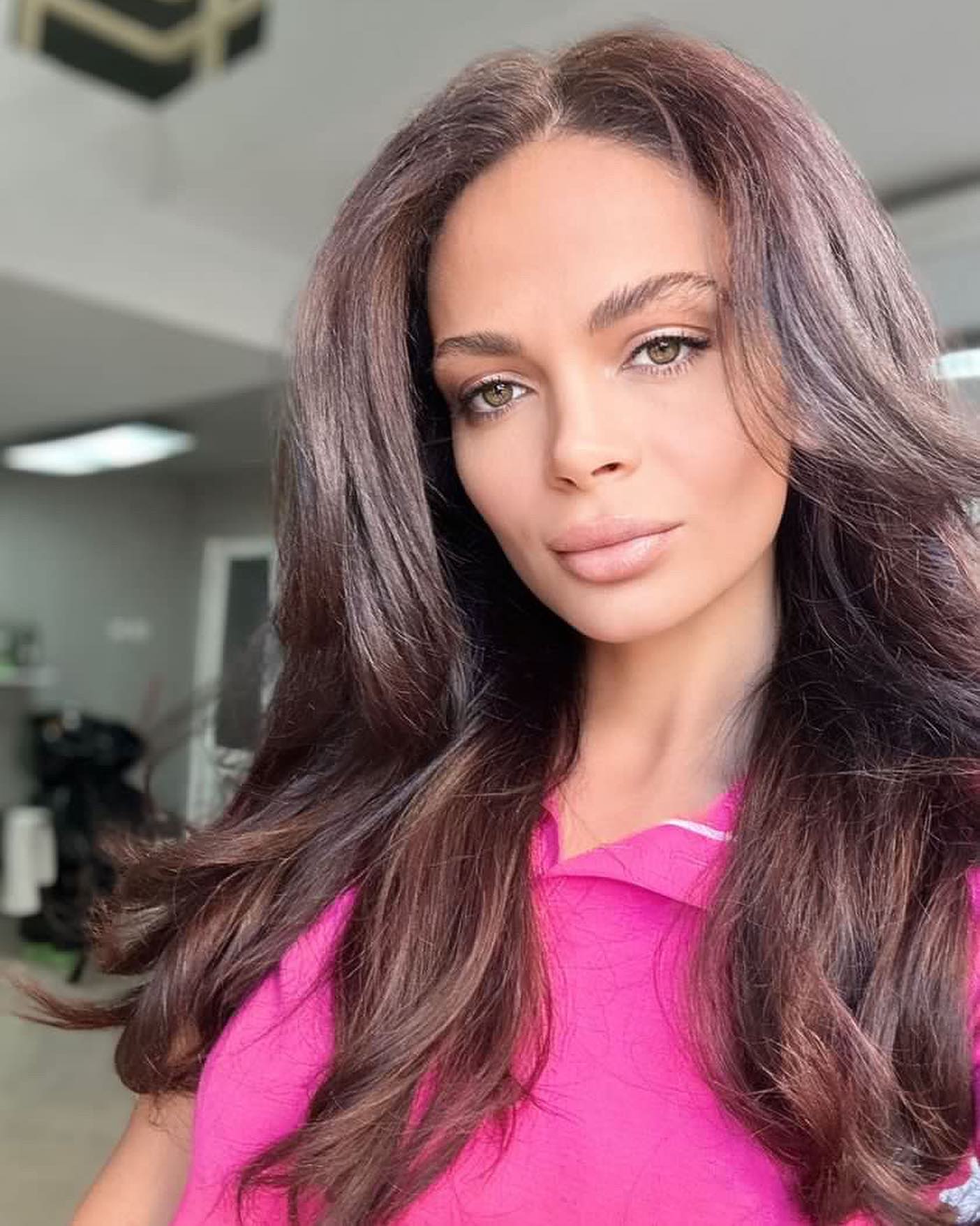 IG @salloni_fexha
The color and texture of the hair can also bring out the best of this hairstyle; adding depth to the face and creating a sense of depth and drama. A golden balayage look can work well here, but if dramatic look is what you're after, very light highlights or a dark copper hue will serve much better due to its reflective quality when light catches it.
The silky sheen should be enhanced by using styling products mixed with a few drops of oil, particularly for those with at least a little bit of natural wave.
Whichever way you choose to style it, the long mid-part hairstyle is a look that will instantly elevate your style. It's an effortless classic that is sure to capture attention and make you look and feel beautiful. The best part is that it is easy to maintain and style, with minimal effort and time with it.
So if you are looking to captivate, entrance and mesmerize, then the long mid-part hair style is an excellent choice for you. Enjoy the thrilling experience of transforming yourself and be ready to show the world the confident and beautiful individual that you are.
The Appeal of the Long Middle Part Hairstyles
The long middle part hairstyle has quickly become one of the most popular hairstyles among celebrities and those widely followed on social media. Many popular celebrities have been seen sporting the look. From Selena Gomez to Jessica Alba, many have a taken to the trend. There are a few reasons that the style has become so attractive.
First, the long middle part hairstyle provides plenty of volume. This is especially helpful for those with fine or thinning hair. This hairstyle gives the impression of having more hair without the need to use extensions. Not only does the style add more volume, but it also helps to hide some of those split ends that come with long hair. It almost looks like the hair is thicker and healthier.
In addition, the long middle part helps to frame the face. It's all about accentuating the most beautiful parts of one's face, and this style does just that. It helps to bring out the eyes, cheekbones, and jawline to enhance the most attractive parts of the face. Simply making the part nicer and deeper can help to give the face a more structured look.
Furthermore, the long middle part also allows for many different variations and ways to style hair. There are so many looks a person can achieve with this style. From a center braid to waves to a half-up-half-down look, it is truly the ultimate look for those who want to switch up their look often.
Finally, the style is also very low maintenance. It is one of those styles that looks effortless without much work. It is also a great style for those who are short on time and still want to look great.
The Edgy Long Middle Part Aesthetic
The ever-popular long middle part hairstyle is a staple amongst Gen Z aesthetic subcultures. Often characterized by its contrast between the long, wide part and a shorter, brush-back, this style can draw inspiration from multiple decades, ranging from the 50s to the 90s. The modern and minimal version of the long middle part appeals to many Gen Zers, as it offers an effortless style without any complicated products or tools. Wearable for any occasion, this style adds a touch of edgy cool to any outfit.
The long middle part hairstyle looks great on all hair types, from straight and wavy to curly and coily. With its versatility, this style can be tailored to customize and accommodate the individual. Long middle parts are ideal for those who love to express themselves through bold and unique looks. Whether you let it hang loose or pull the strands back for a slick updo, this 'do will never go out of style.
More than just the classic look, the long middle part has inspired a variety of creative and expressive trends across Gen Z aesthetic subcultures. For those who want a distinctive, urban-inspired look, the longer length and air-dried texture create an authentic, street style vibe. Retro-inspired personas can choose to style their tresses in a voluminous, center-parted beehive for a vintage-inspired flair. On the other hand, those who prefer a more mellow and minimalist look can adopt the "middle part fringe" look for a modern, yet effortless style.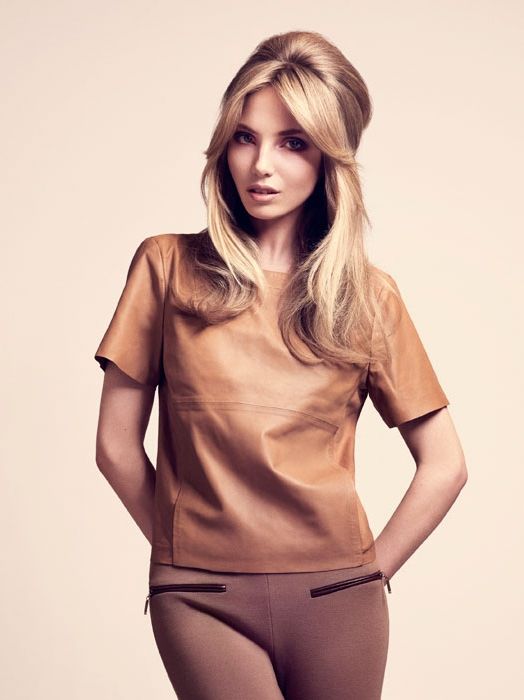 No matter how it's styled, the long middle part evokes sentiments of confidence, independence, and female empowerment among Gen Zers. Opt for this coiffure for a look that will surely turn heads.
---
All in all, the beauty of the long middle part hairstyle is that it is a perfect blend of volume, face framing, and versatility. It looks great on so many different celebrities, and it is no wonder why the style is so popular.