Making a Splash: Infusing the Home with Fresher Version of the Coastal Aesthetic
Let's show some love to an all-new coastal look—the eclectic coastal interior aesthetic. It's a modern, slightly edgy take on the classic blue and white color palette of traditional coastal decor. We'll take a look at how to incorporate this unique trend into your own home, plus the stars who are rocking the look. Get ready to be inspired as we take you on a stylish and modern coastal journey.
Bringing the Beach to the City: Refresh Your Home with Eclectic Coastal Aesthetic"
As the days get shorter and the chill of winter sets in, many of us are yearning for the beach, but unable to visit due to travel restrictions or health safety concerns. An alternative to taking a beach vacation is to create our own beach oasis in the comfort of our homes!
The typical coastal white-and-blue aesthetic, often associated with beach homes in resort towns, can bring both charm and modernity to any living space. Opting for a seaside theme, rather than a nautical one, is the most alluring way of bringing the beach vibes into your home without going too far.
For a modern take on coastal decor, try mixing different shades of blue-grey paint, introducing natural elements, like sea glass and raw driftwood accents, and adding different textures like jute baskets and chunky knit blankets. This ensures that the beach lives in harmony with most other decor styles, from minimalist to bohemian.
Las Vegas-based reality star, Heidi Montag, recently updated her own pad with a modern coastal interior and it has inspired many a home renovation! Montag's living room is filled with natural materials like rattan furniture, stone accents, and layered rugs that give a nod to traditional coastal decor while still remaining on trend. Pops of pink add an air of whimsy to the room, as does a sandy-colored sofa, which invites you to daydream of brighter days at the beach.
Coastal Chic Inspo: An Eclectic Take on White & Blue Decor
IG @phoebehoward_decorator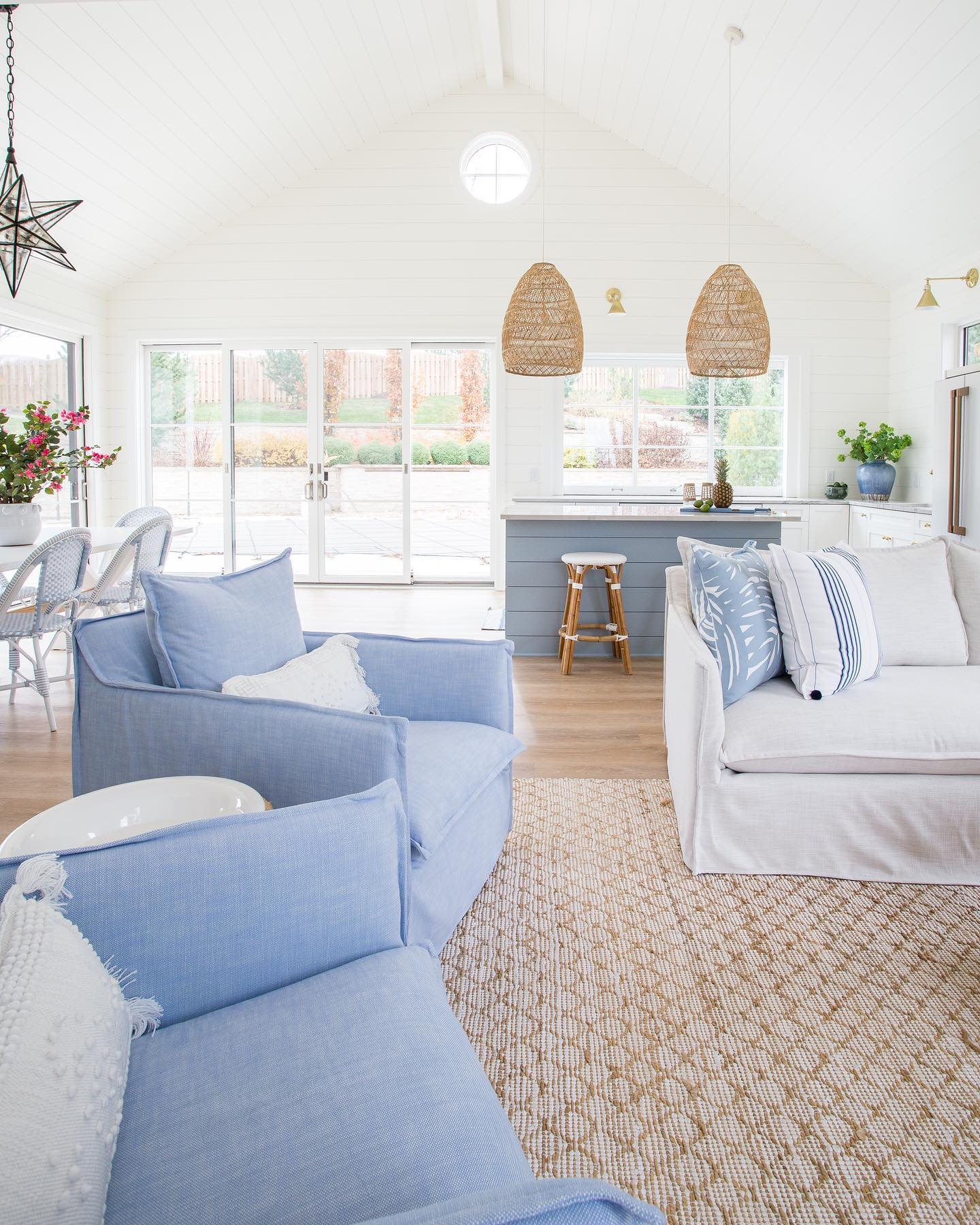 IG @lifeonvirginiastreet
IG @phoebehoward_decorator
IG @phoebehoward_decorator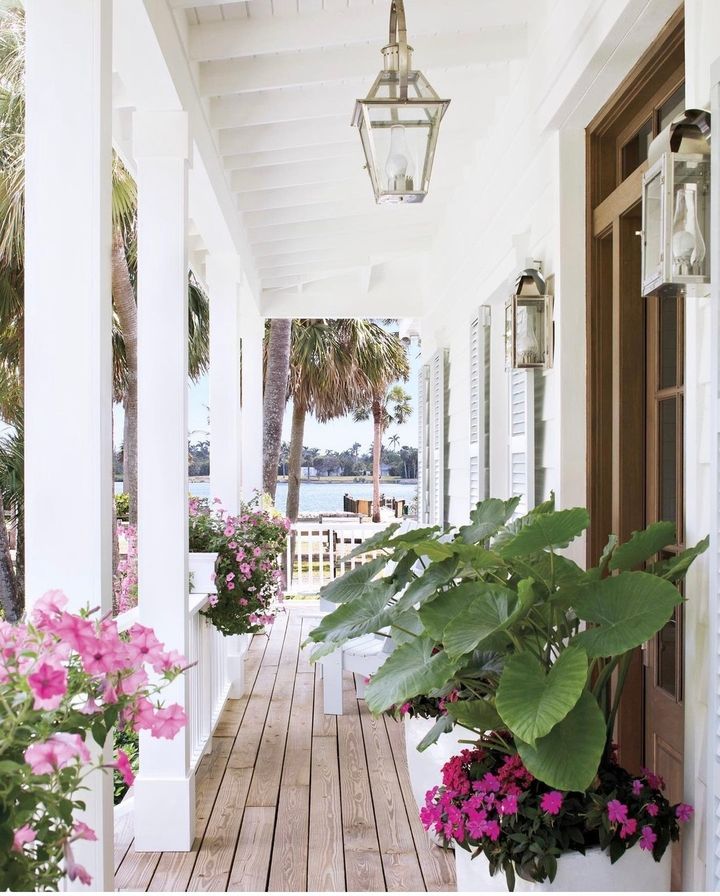 IG @pineapplesdesigngroup
Good thing is that you don't have to break the bank to get the modern coastal look. Before you start your home transformation, you can find plenty of items from brands like Urban Outfitters that are on trend and easily accessible. Coastal-inspired accents, textiles, and furniture can all be found online with a couple of clicks. From pearly dinnerware sets to woven baskets, these items will bring a touch of the ocean to your living space.
For the finishing touches, spray some of Sol de Janeiro's Coco de Mer fragrance and you'll be transported somewhere tropical. Choose a modern, coastal interior aesthetic for your home and find yourself refreshed and rejuvenated every time you step inside.