Mouse Blonde Gone Wild: Dare To Stand Out with Neon on Dirty Blonde Hair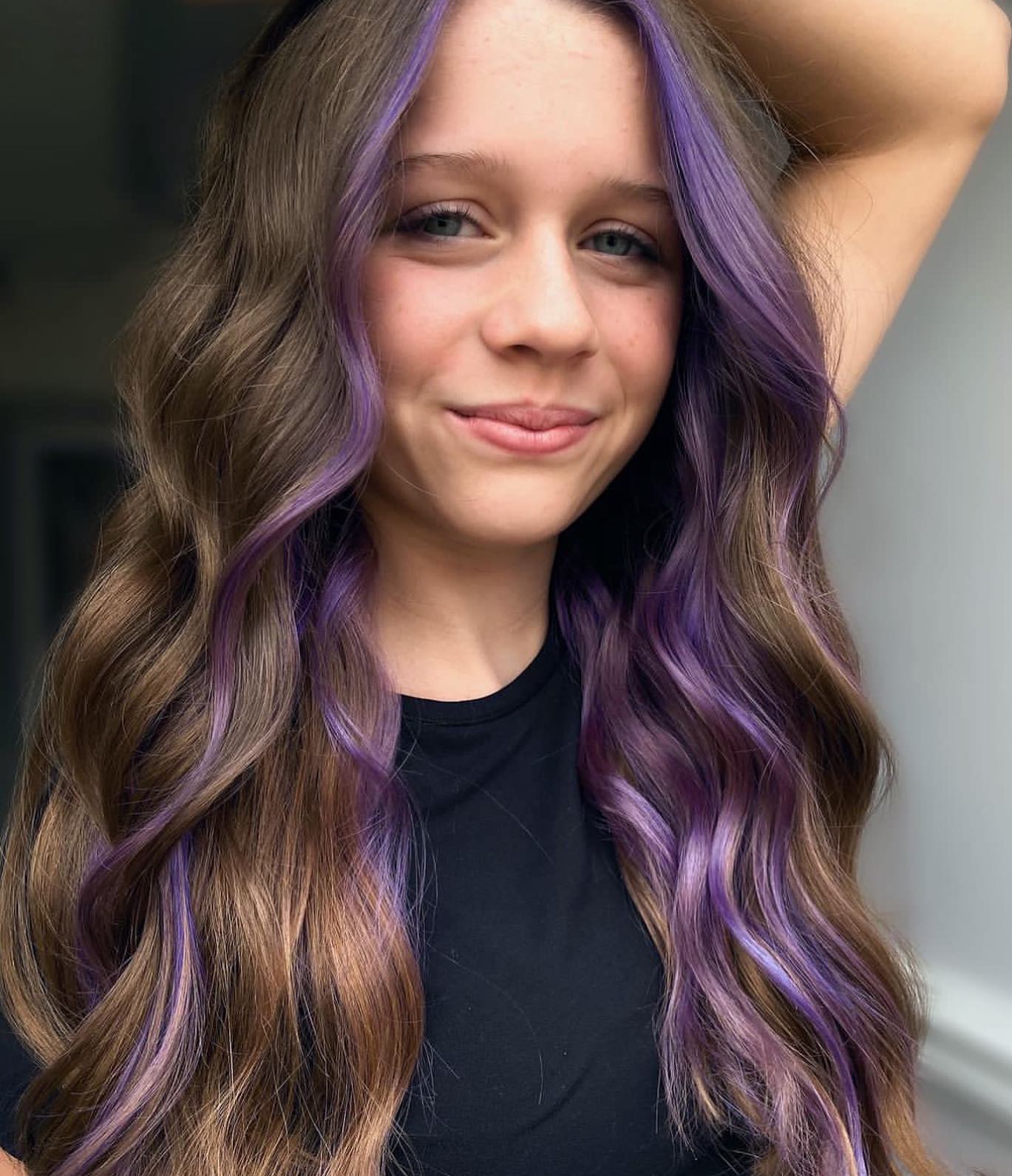 Hero by IG @dangerjonescreative
Move over basic dirty blonde hair, there's a new kind of blonde in town!
In fashion, you either blend in or stand out. While there are ways to wear a mouse blonde in the ultra alluring dark feminine aesthetic, maybe you're not always in that headspace.
If you're looking for a simpler way to make an impact and break away from the typical, the newest trend of chunky highlights in neon on dirty blonde hair may be just what you're after. This daring new look is taking over Instagram - it's the right combo of grungy and 90s throwback for that platform.
So, let's dive into the trend. The traditional mouse blonde hair take an unexpected twist when paired with a daring neon take. It can be the rainbow hair, or it can be one single bright color. It can look editorial and very precisely done, or it can be grungy and slightly messy - your call.
Think about the usually subtle brown and blonde tones going nec-wild with bold pinks, purples, greens, and blues.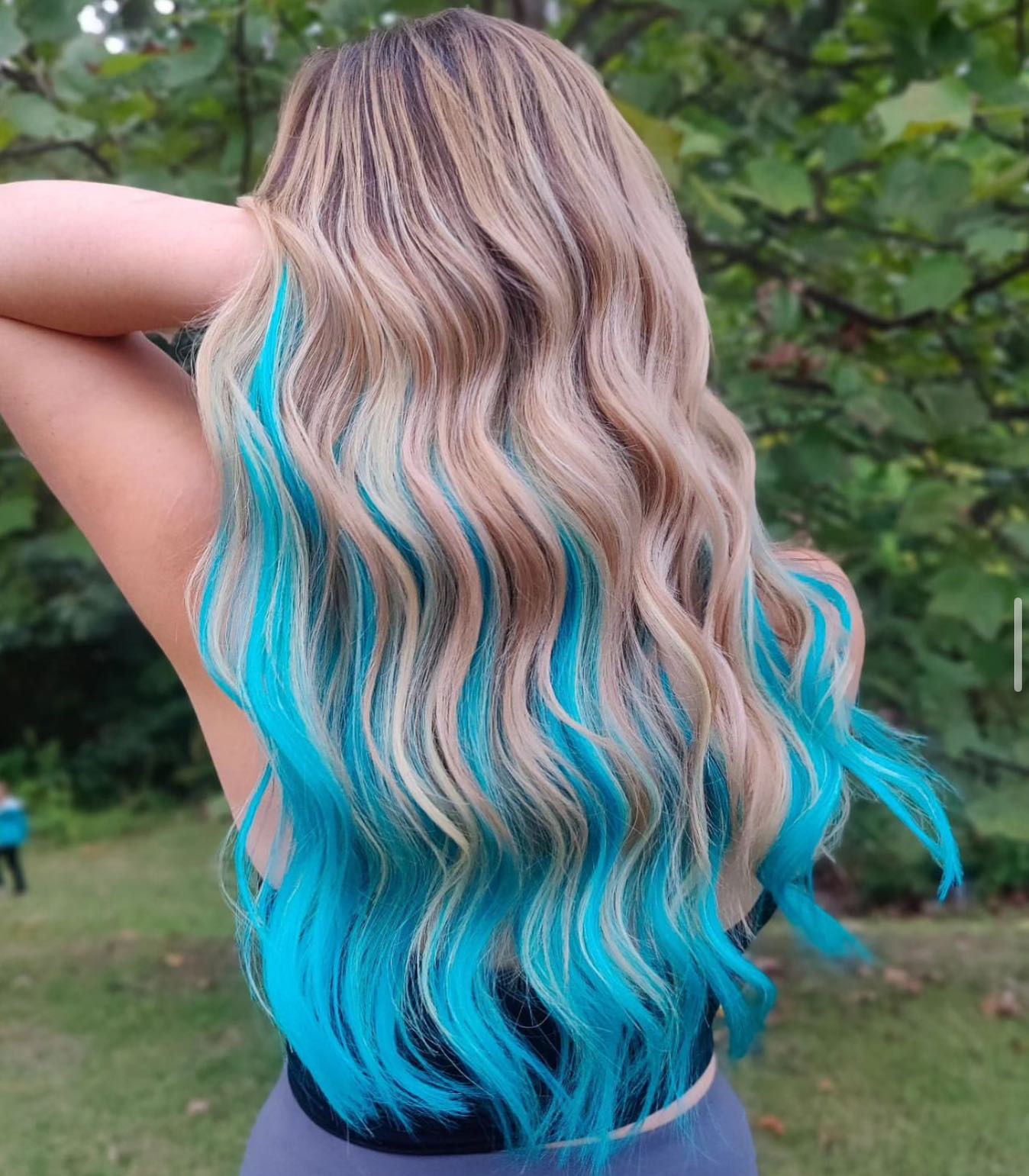 IG @dangerjonescreative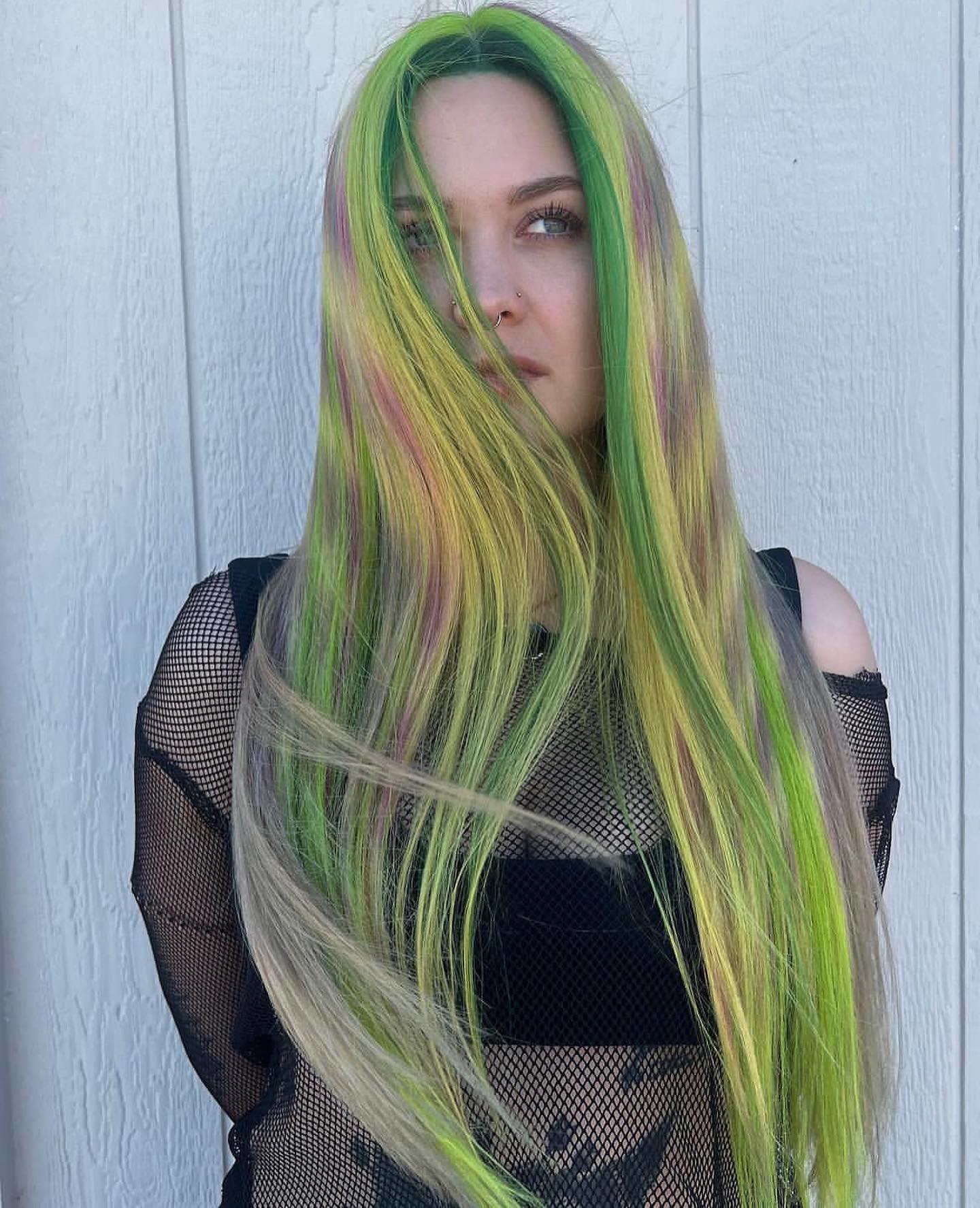 IG @dangerjonescreative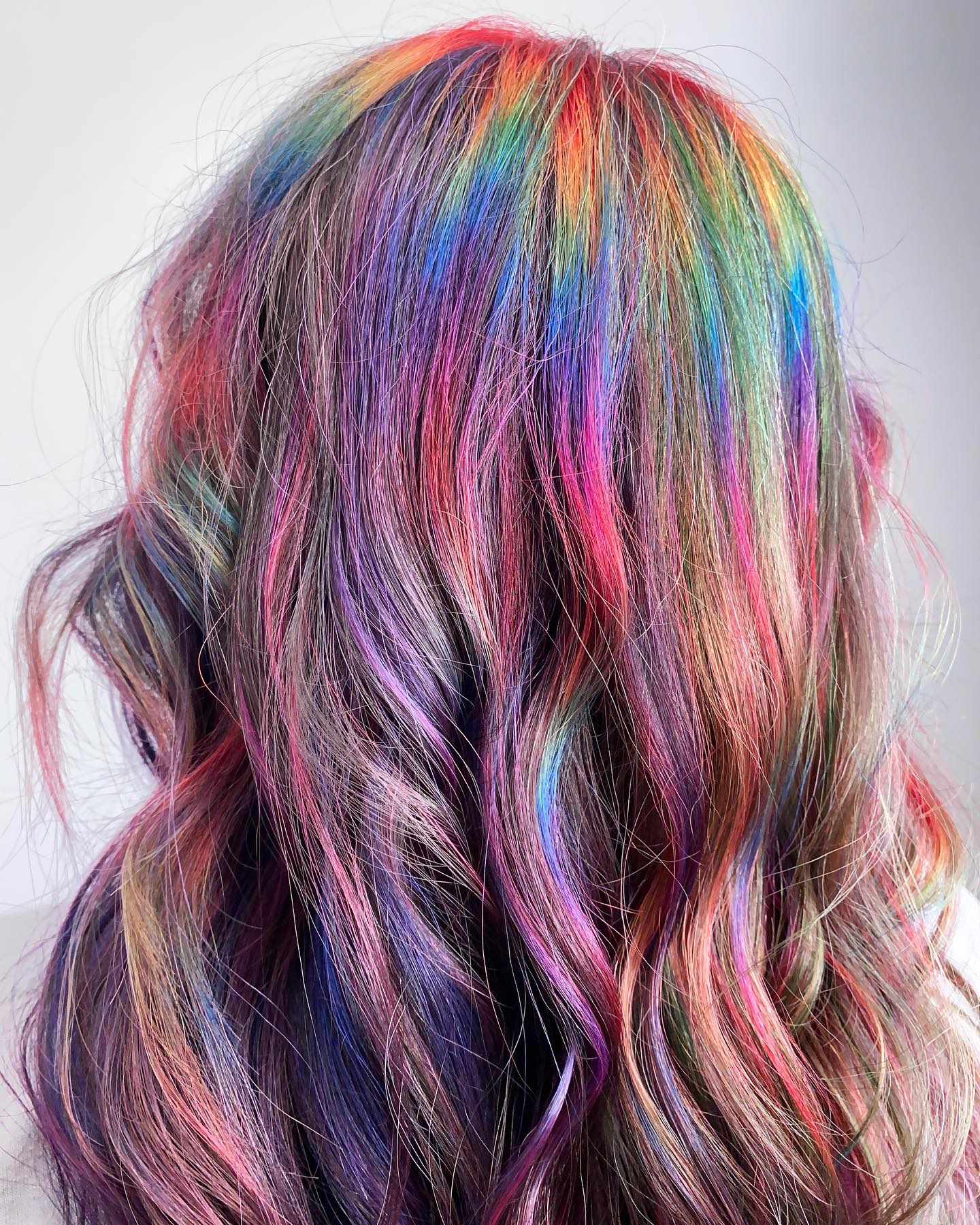 IG @rebelrebelgrrl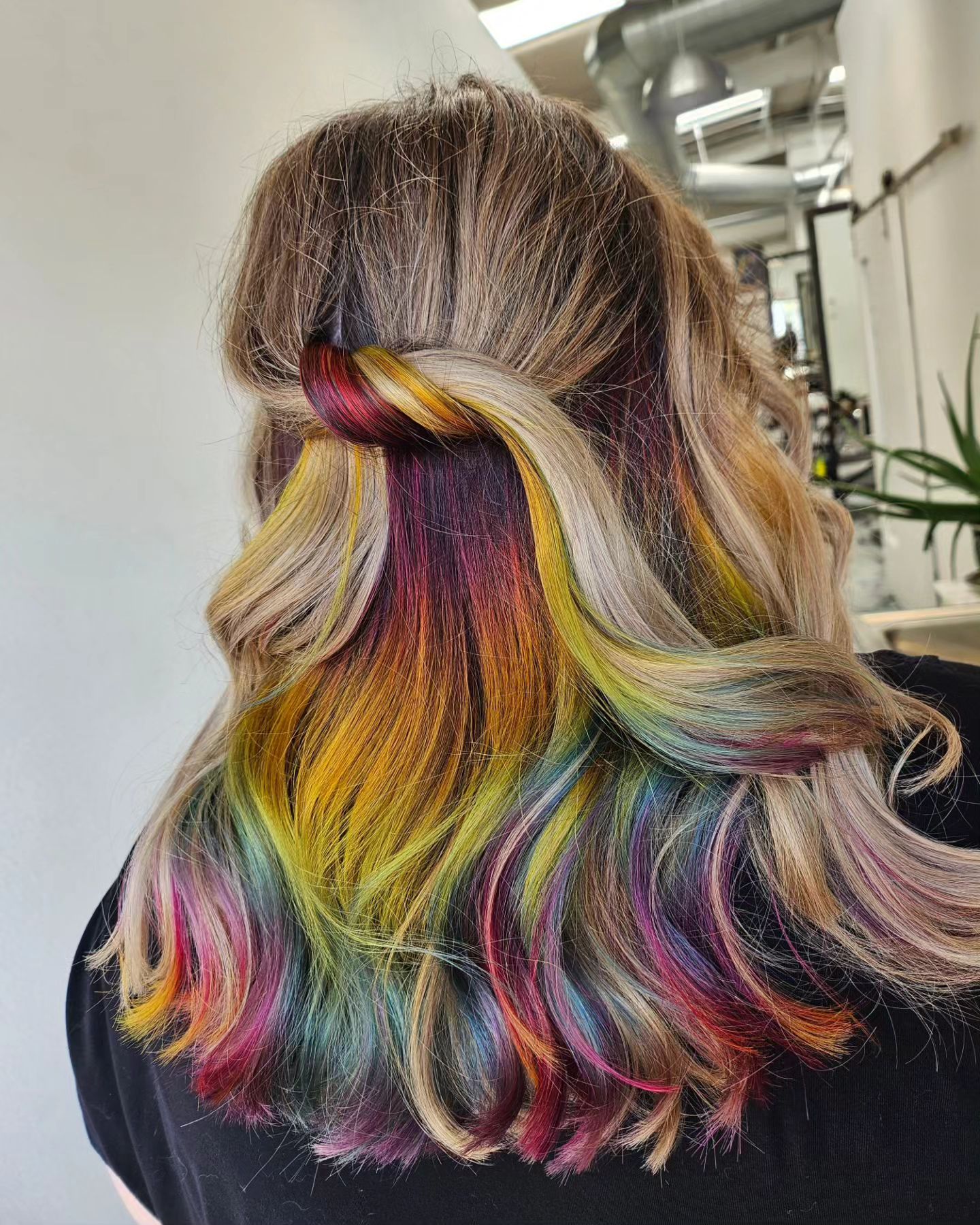 IG @hairbysylviabv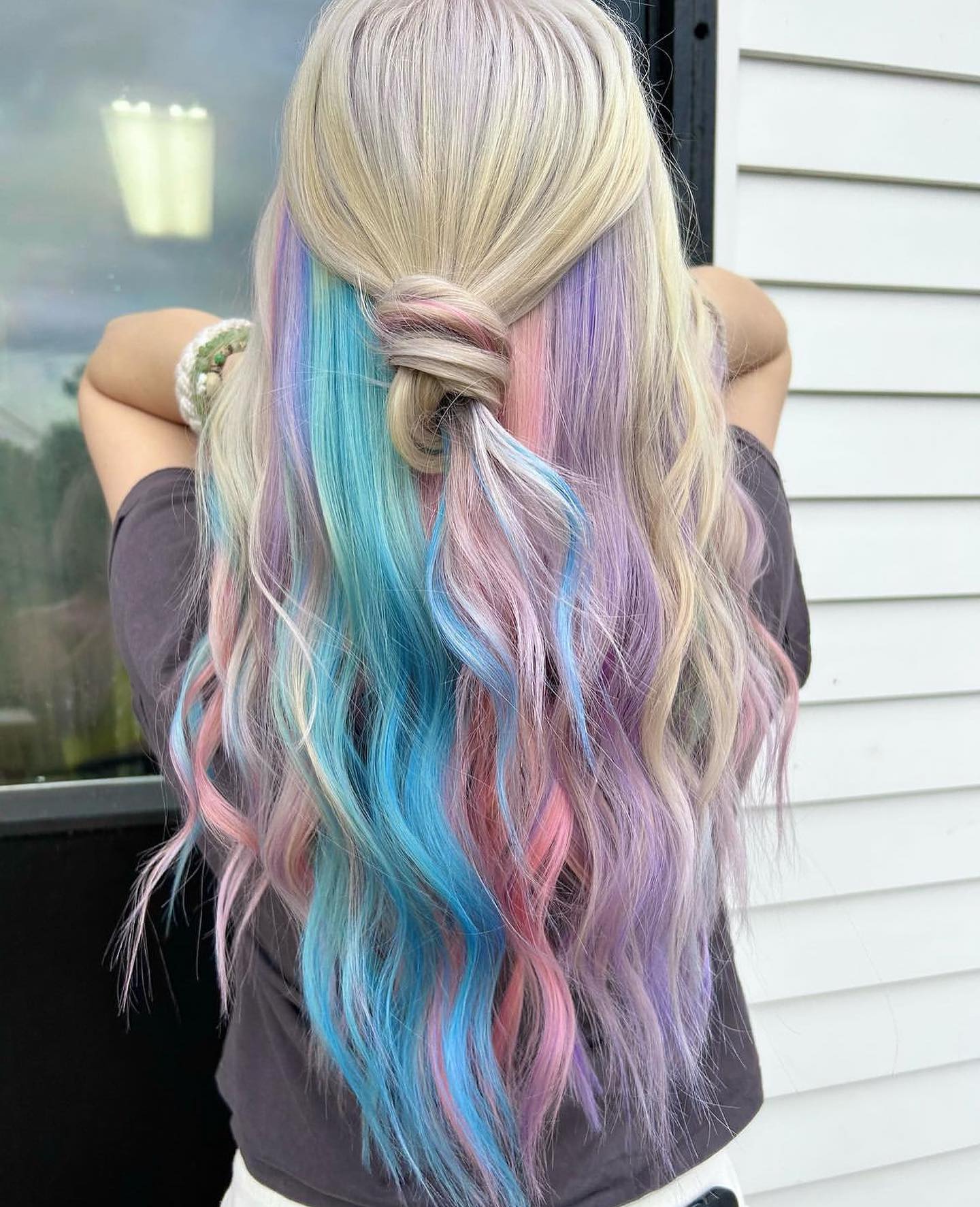 IG @dangerjonescreative
IG @colorby_katiemalone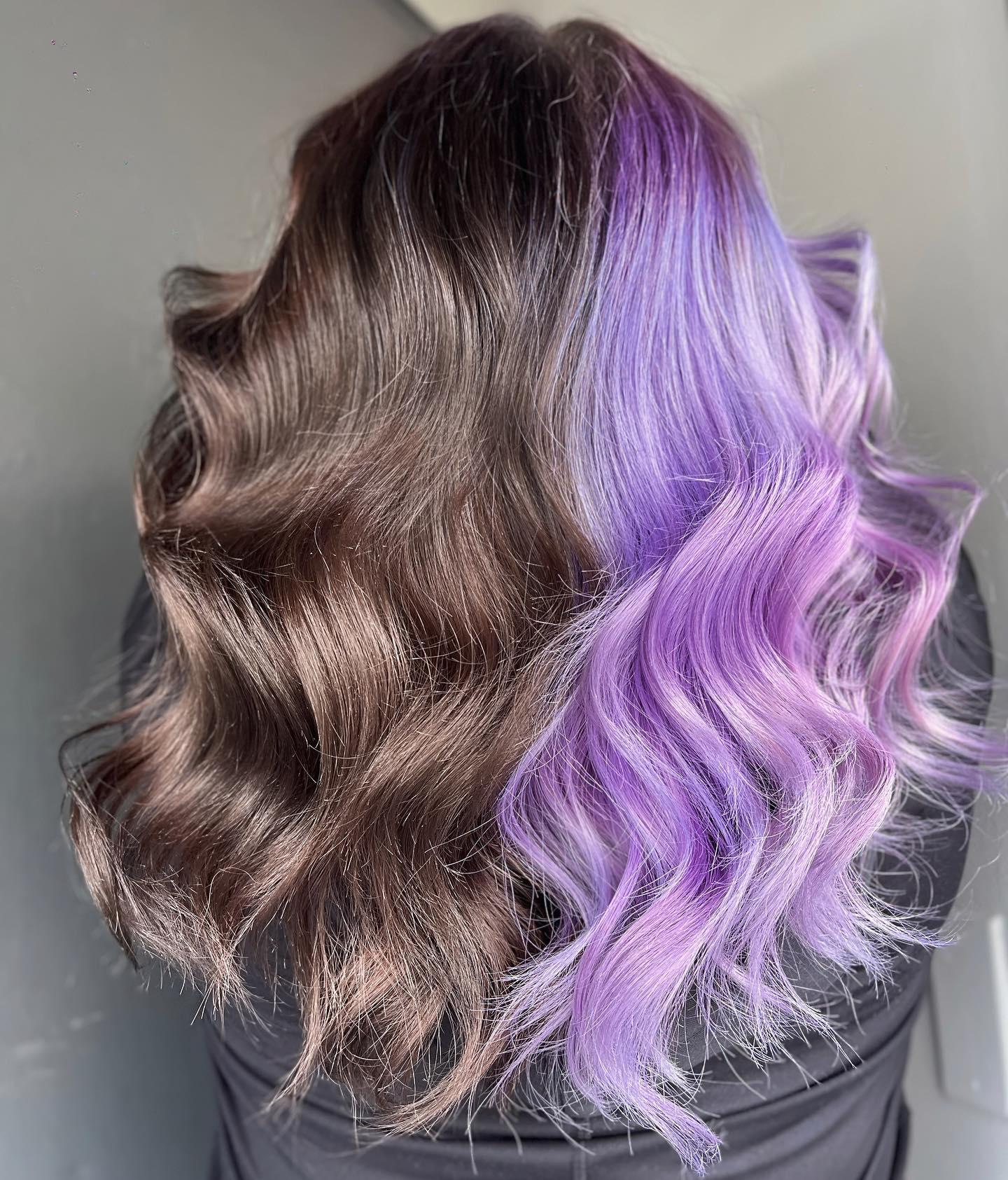 IG @supvalerie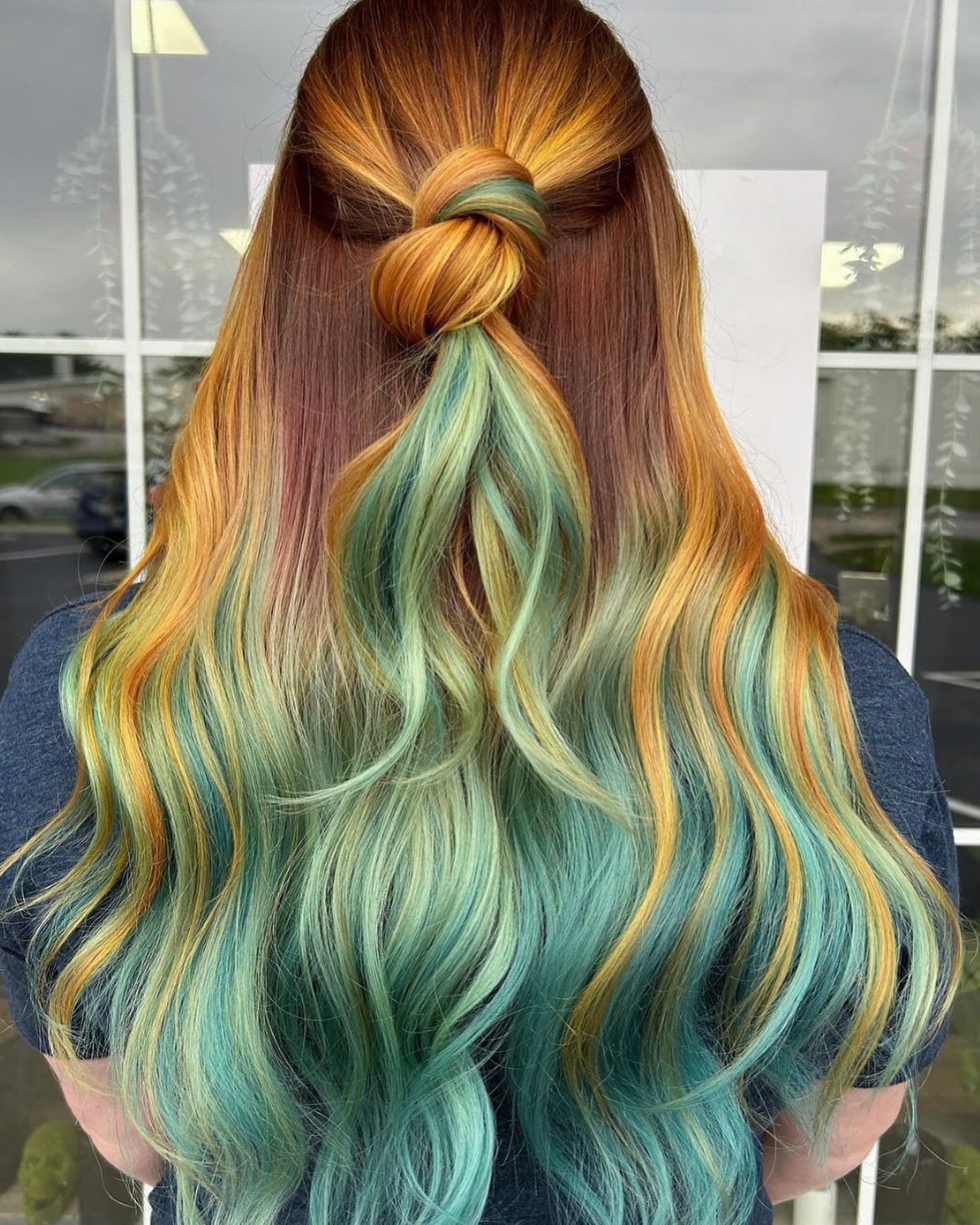 IG @thevividcollective_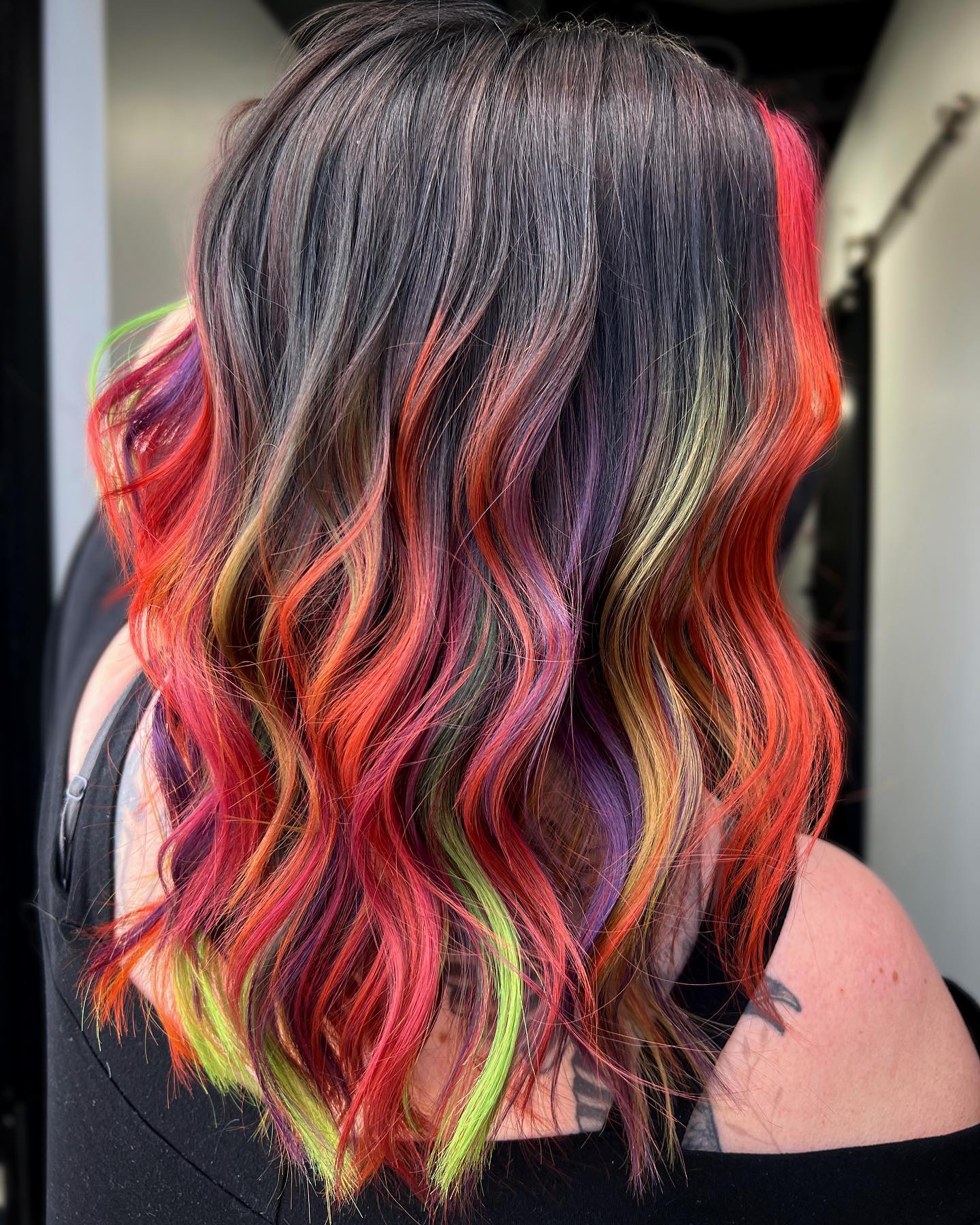 IG @jenthehairmagician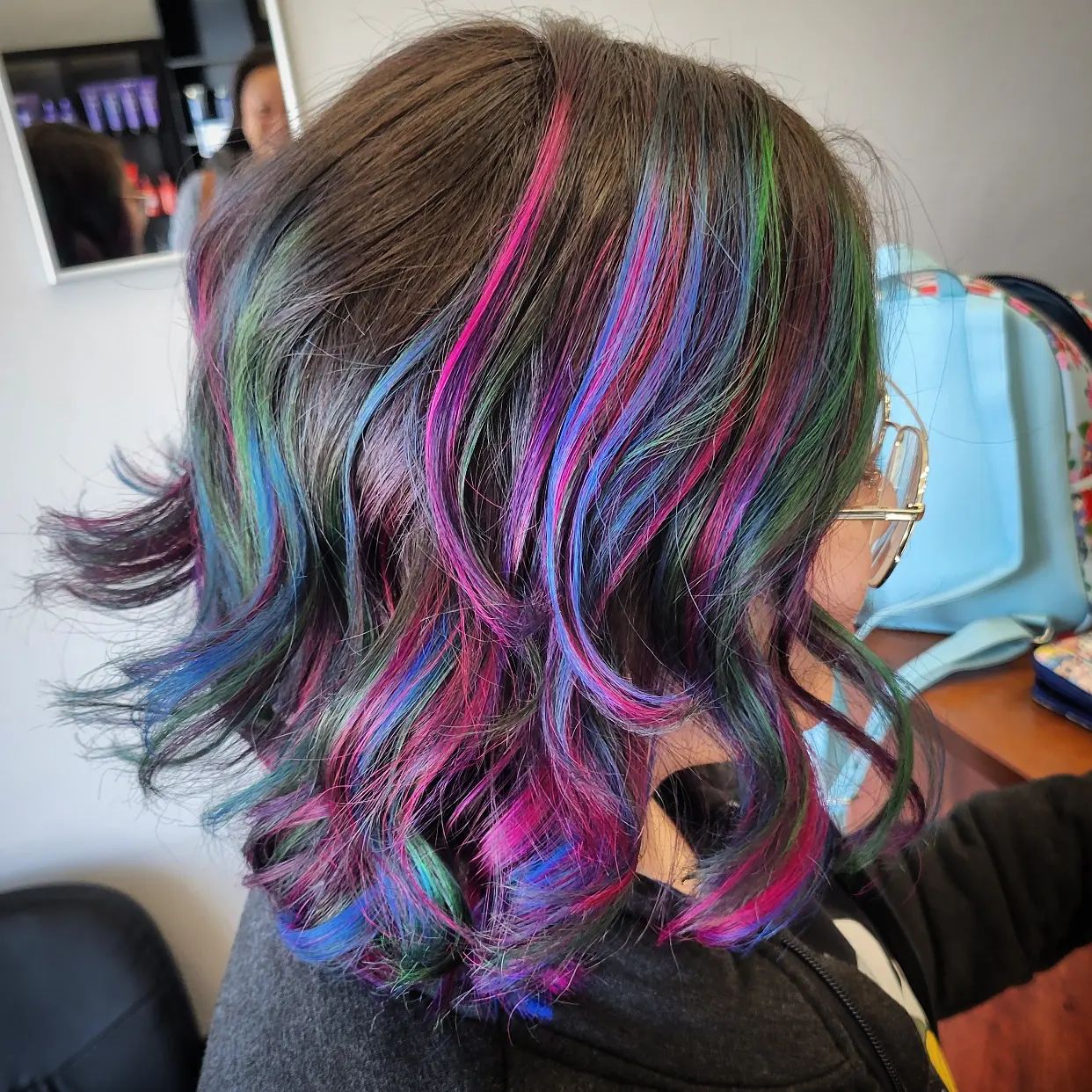 IG @salon.avalon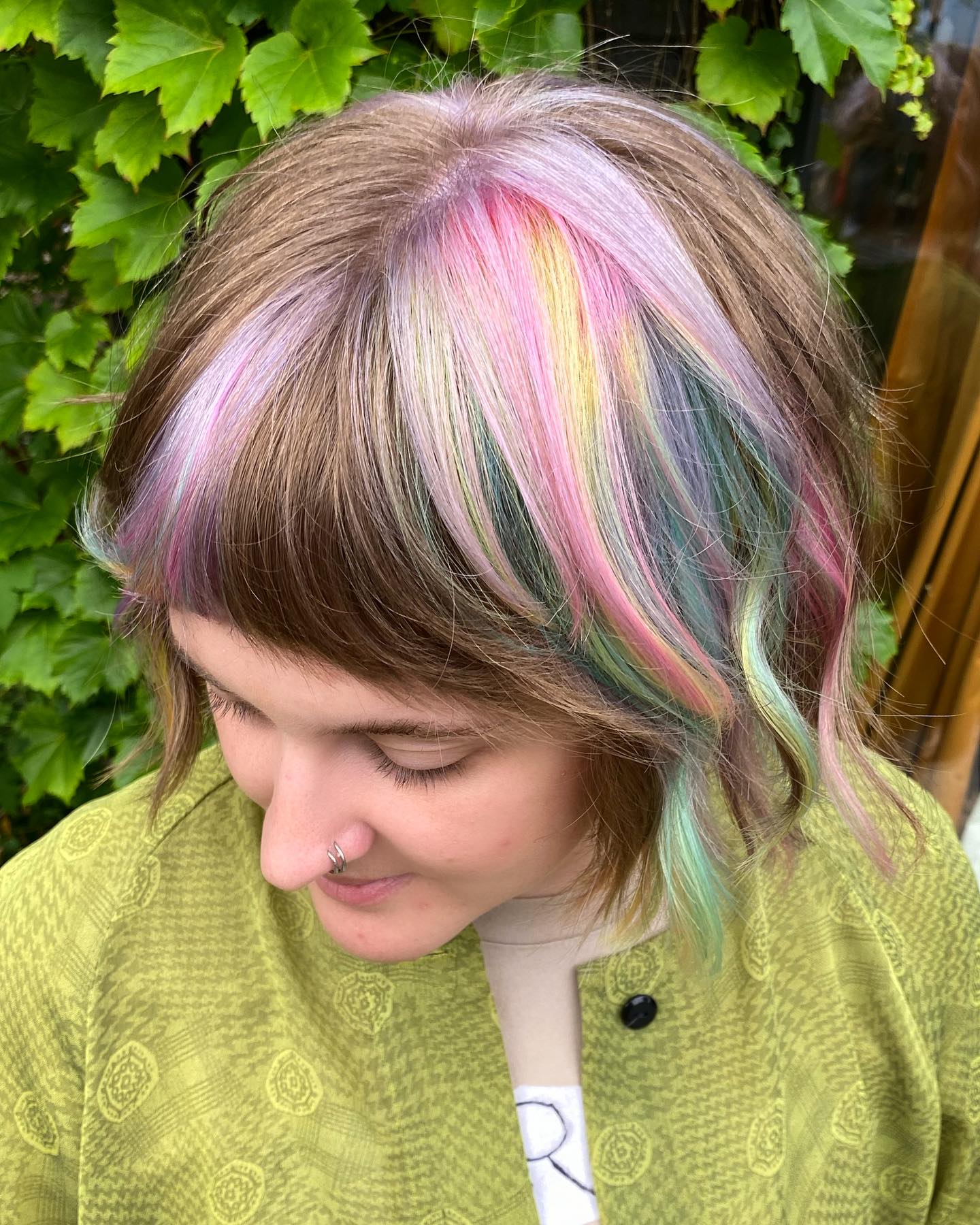 IG @thegirlnamedwalter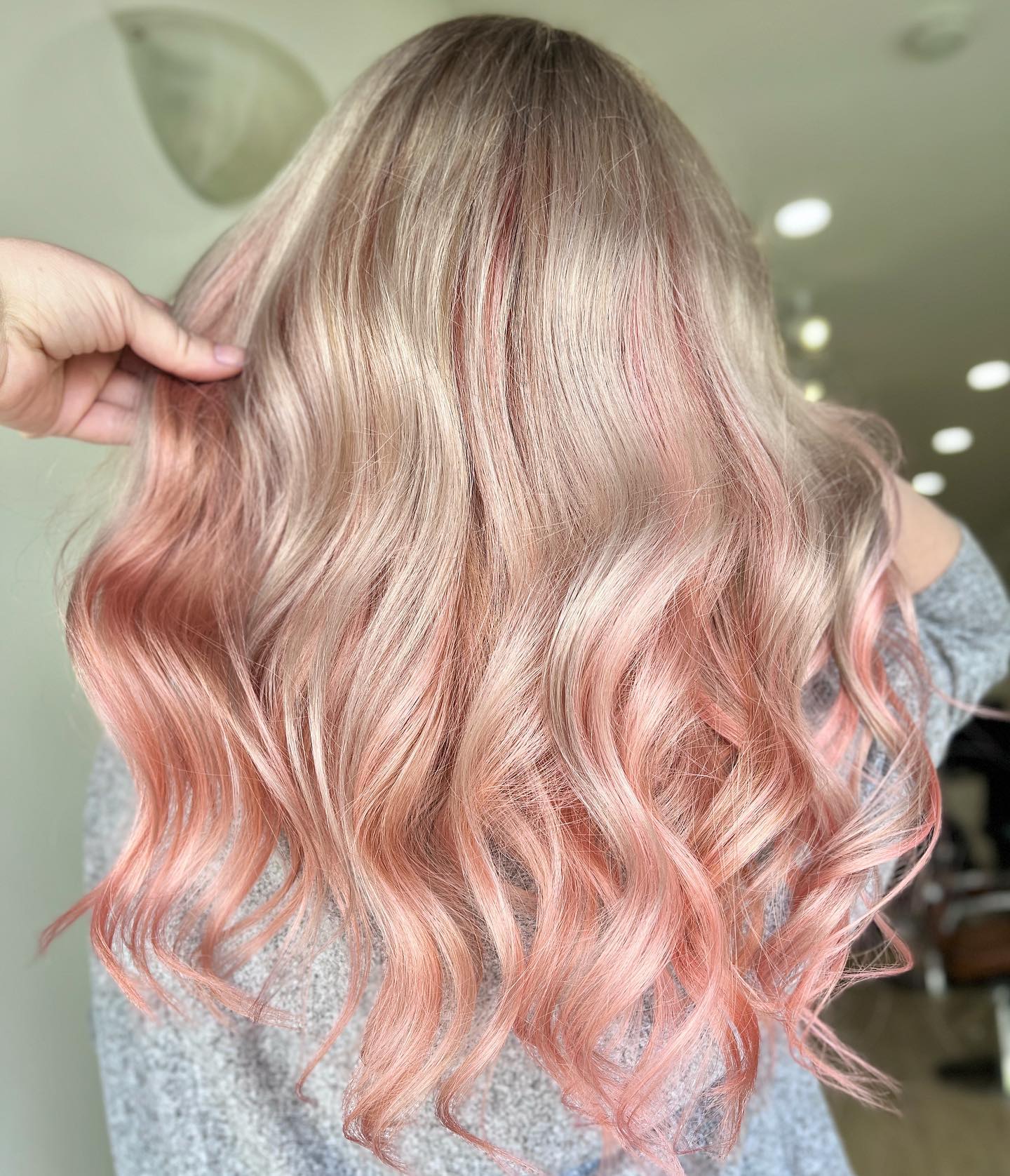 IG @supvalerie
There are many ways to rock this look, so it's up to you to decide which color works best for you. Professional hair stylists are always a great resource to turn to, no matter your skill level or confidence with handling the hair dye. But there are ranges of neon colors for at-home use, and for a more daring look, you can contact the professionals.
So, if you're looking for a way to stand out and make a statement, this look won't let you down. Go out in a burst of neon and put the boring traditional blonde hair days behind you! Dare to be striking, and watch heads turn everywhere you go.
Let's Stand Out: Neon Hair Color is the Bold Choice We've Been Missing!
Chunky neon stripes is the bold statement we've been missing – and it's here for the taking. From celebrities like Billie Eilish and Halsey to fashion icons like Ashley Graham and Bella Hadid, a burst of neon on sun-kissed hair has caught on more than ever before - and we're here for it!
Adding a touch of neon is the perfect way to brighten up your hair color after the summer. While vibrant hues can seem intimidating, it's easier than you think! What better way to stand out than with a neon shade like pink, yellow, green? Whether you're looking for a long-term hair commitment or you're just testing the waters with a wash-off dye, a burst of neon can easily take your look to the next level.
Still feeling apprehensive? Don't be! Let's break down some quick tips from hair color professionals to help make your neon transformation a little less daunting.
First, make sure to plan a consultation with your hairstylist before scheduling your appointment – this is especially true if you have existing hair treatments like highlights.
For those looking for temporary color, color-depositing shampoos or mousses are an easy way to try out a new tone without a long-term commitment.
Celebs like Katy Perry, Kim Kardashian, and Jodie Comer have already embraced neon with enthusiasm, so why not join their ranks and give it a try? With a few tips from the pros and a little bit of bravery, you'll be basking in the glow of neon-hued hair in no time. So, ladies, it's time to make our statement – let's stop blending in and recreate our look with a burst of neon!