Nude aesthetic clothes to transition into spring 2023
Gone are the days of minimalism being synonymous with nude. Kim K has taken this hue and transformed it into a bold, daring shade that radiates confidence!
The perfect combination of interesting fit, eye-catching accessories, and an undeniable sass makes wearing "nude" the ultimate statement piece.
Obviously, "nude" is a wide range of colors depending on your skin tone and this inspo will reflect that. Still, neutral colors are a big part of many diverse indie aesthetics: Light academia, cottagecore, boho, baddie - all these are heavy on nude shades.
Isn't it amazing how a single hue can come off both ultra sexy and ultra modest? That goes to show how far fit and accessories actually go in indie fashion.
A 2023 Take on Nude Aesthetics: Flattering Fits and Maximalist Details
Minidresses in the Y2K aesthetic have been making a huge comeback recently, as fashionistas everywhere are embracing the bold and daring looks of the early 2000s. These ultra-short dresses have become synonymous with body-hugging silhouettes, eye-catching embellishments, and an overall rebellious feel.
Then there is the fierce nude look of the woman who means business. To be honest, nude pantsuits can be something between baddie aesthetic and academia aesthetic - it all depends how brave you get with the fit.
And lastly, there is a whole new trend of nude and neutral athleisure for work that shouldn't escape your attention.
Whether you're looking to rock a mini dress that pays homage to the fashion of yore or kick your wardrobe up a notch with a contemporary twist, nude should be your go-to. With the right fit and accessories, you can easily create an outfit that makes heads turn and shows off your unique style.
Baddie chocolate brown 2-piece by StylebrandRz on Etsy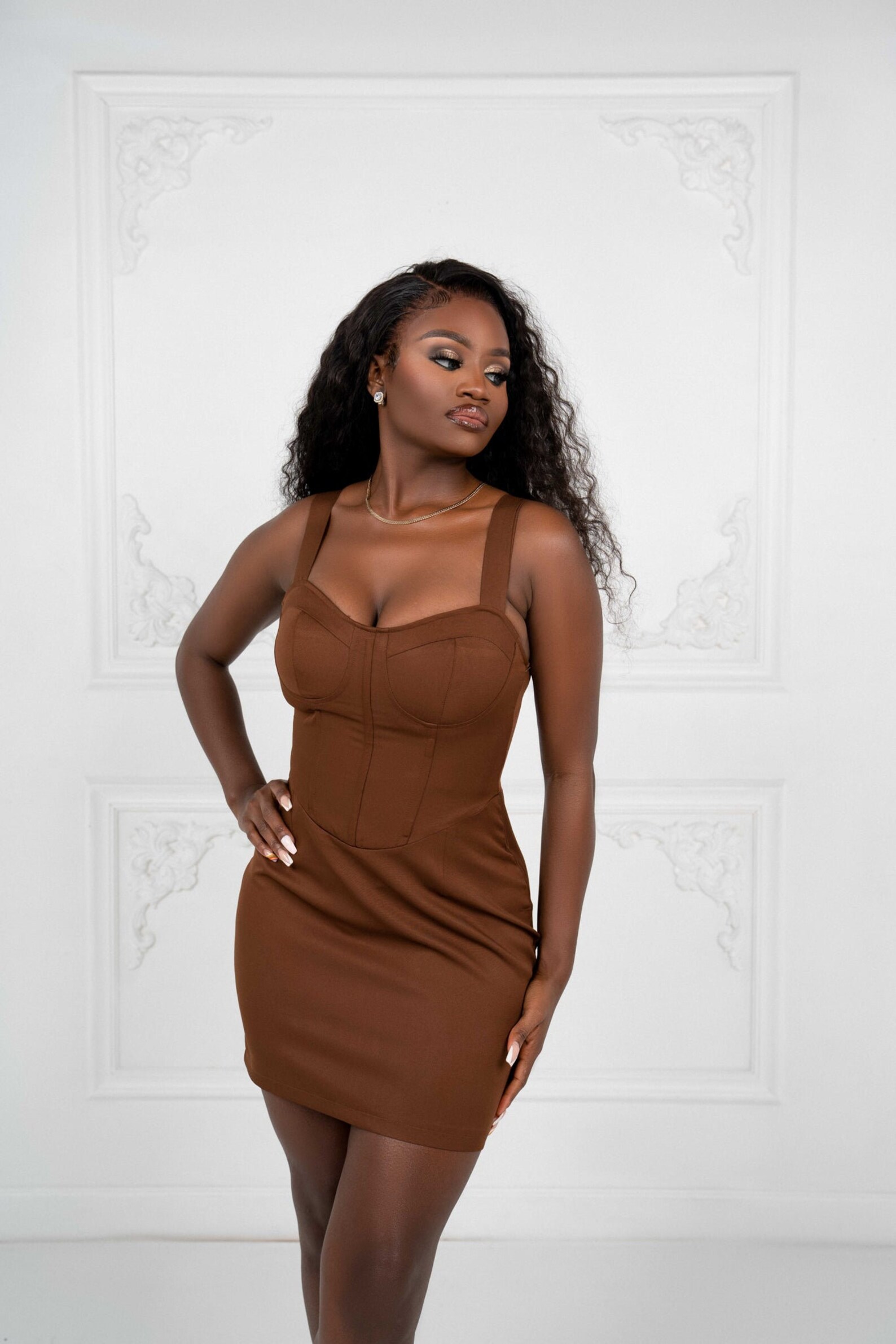 Chocolate babe bodycon by THESCCOUTURE on Etsy
Bronze silk satin 3-piece pantsuit by VictoriaAngelStore on Etsy
Short puffer jacket from Ukrainian indie brand EvolveUA (Etsy)
Boho wrap top from linen by KaiBoutiqueCrafts on Etsy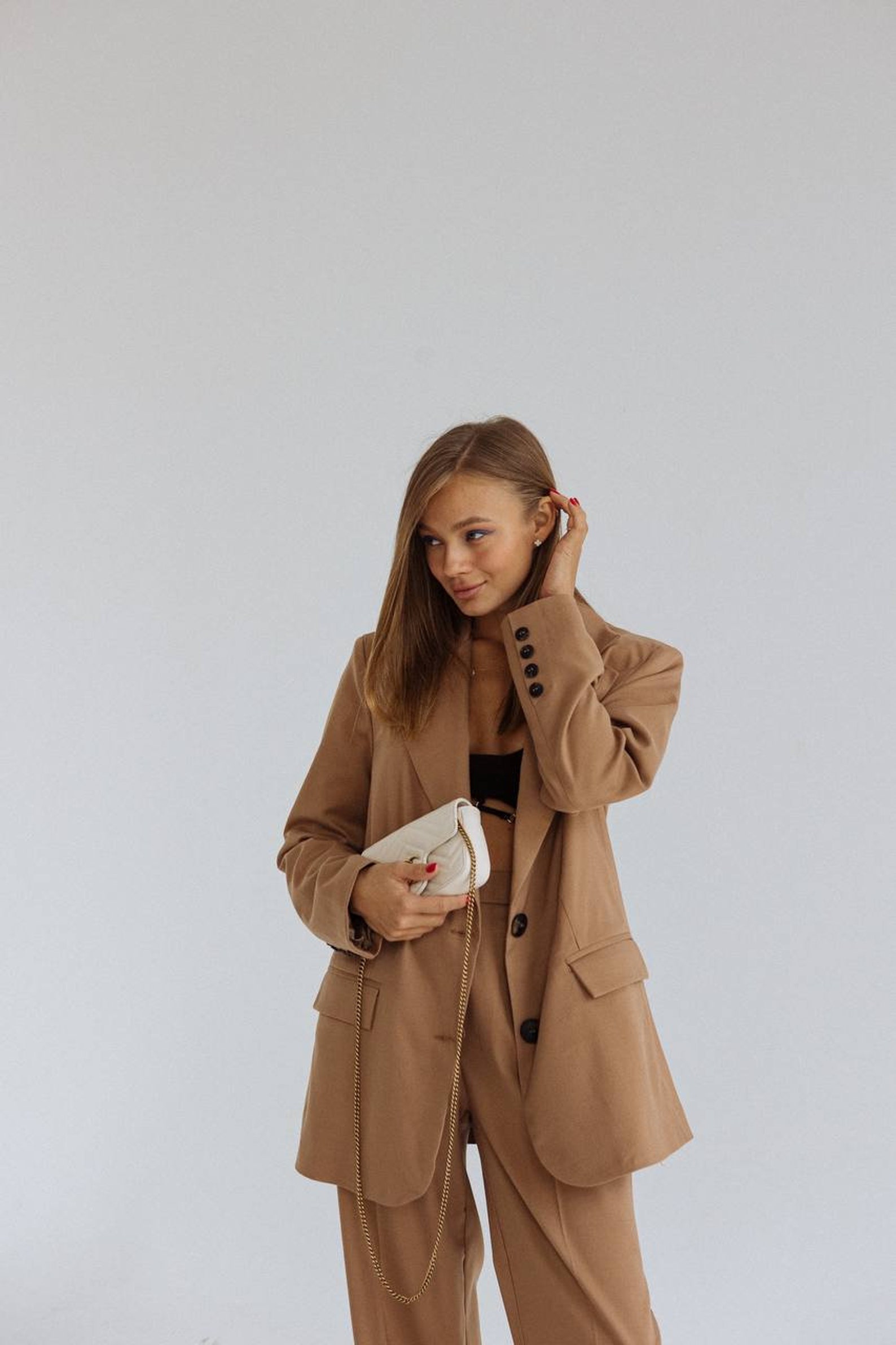 Tan pantsuit from Ukrainian indie brand EvolveUA (Etsy)
12th Tribe "Janine" tan long sleeve top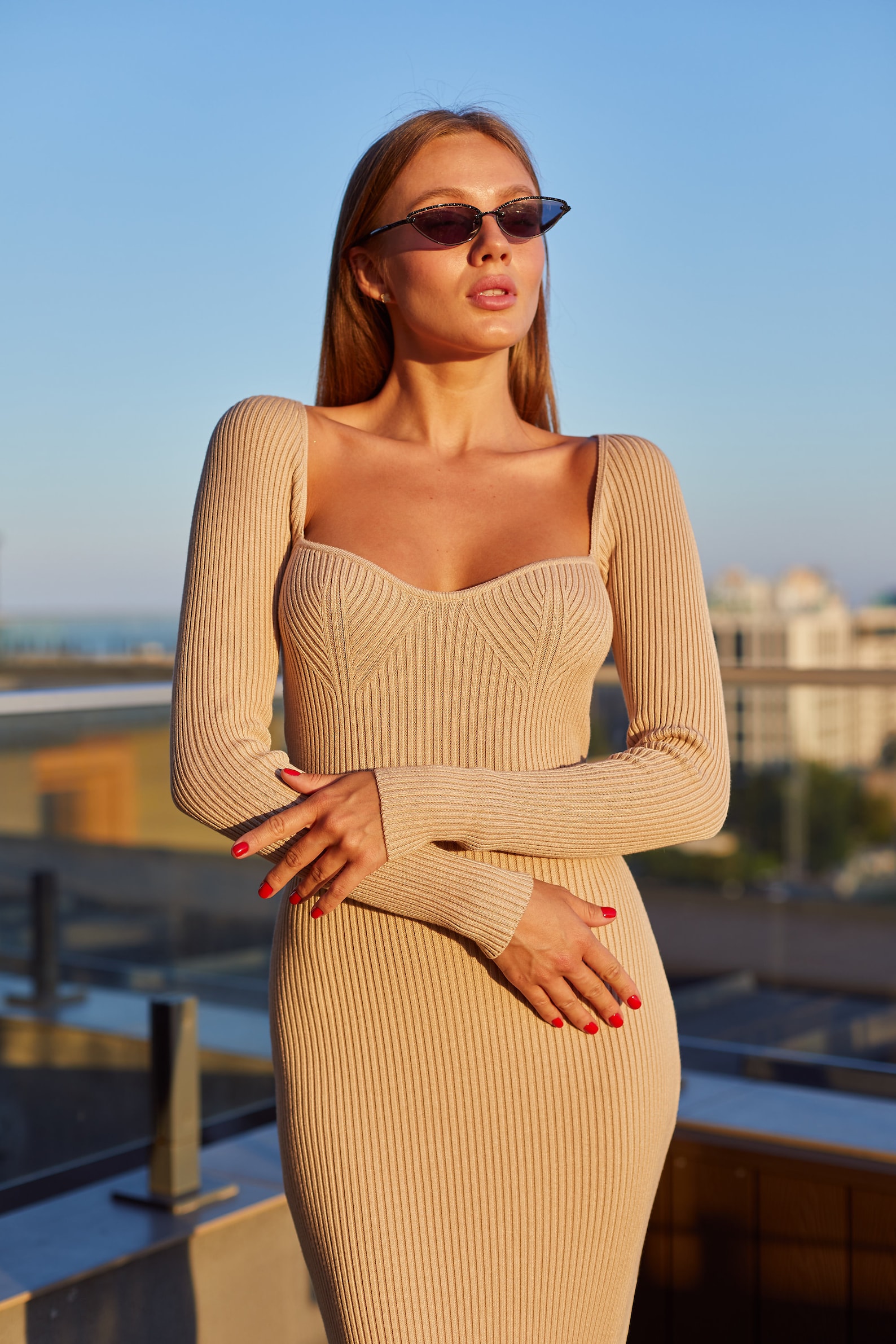 Nude knit bodycon from Ukrainian indie brand EvolveUA (Etsy)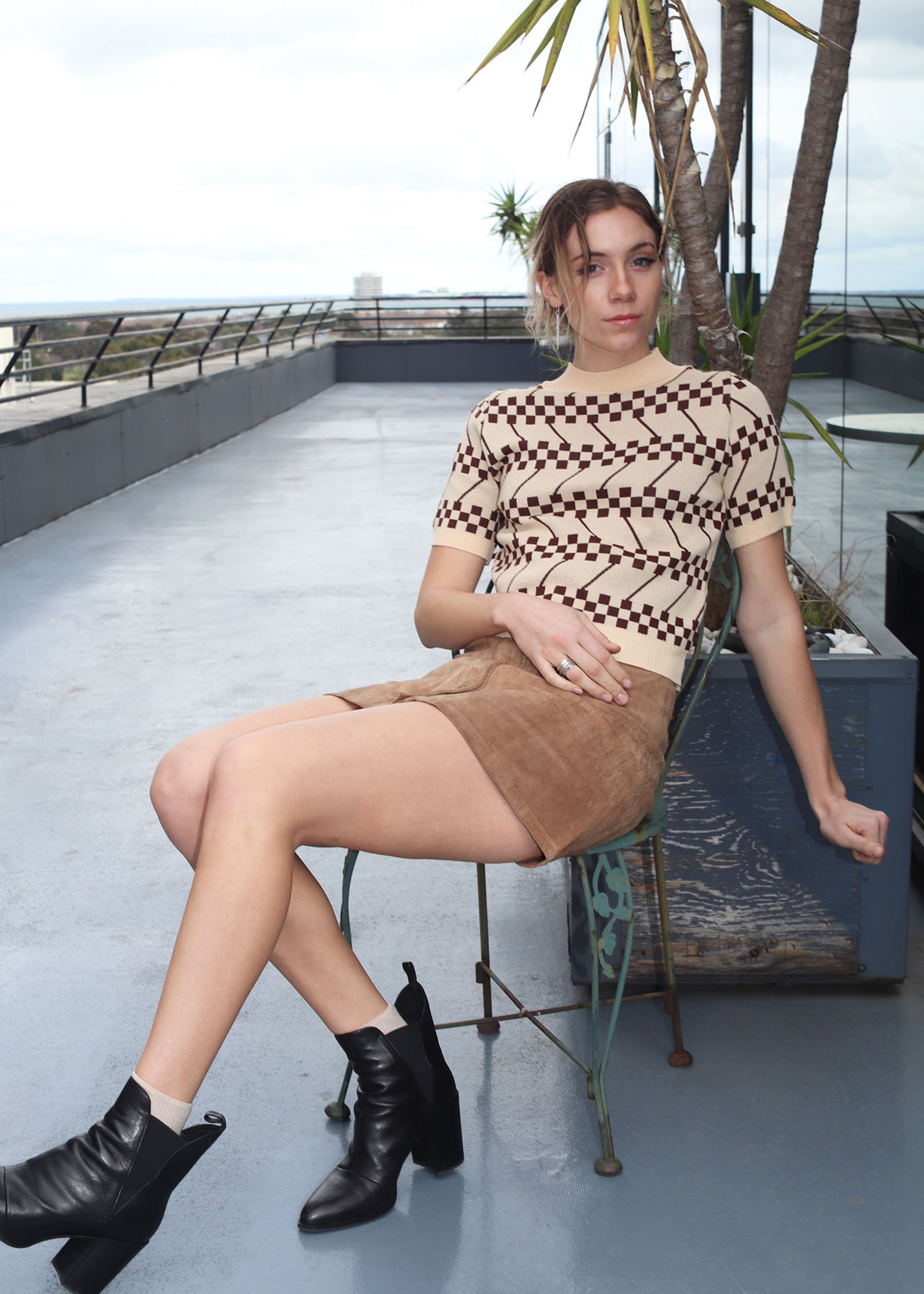 70s Retro style top from CultBravery on Etsy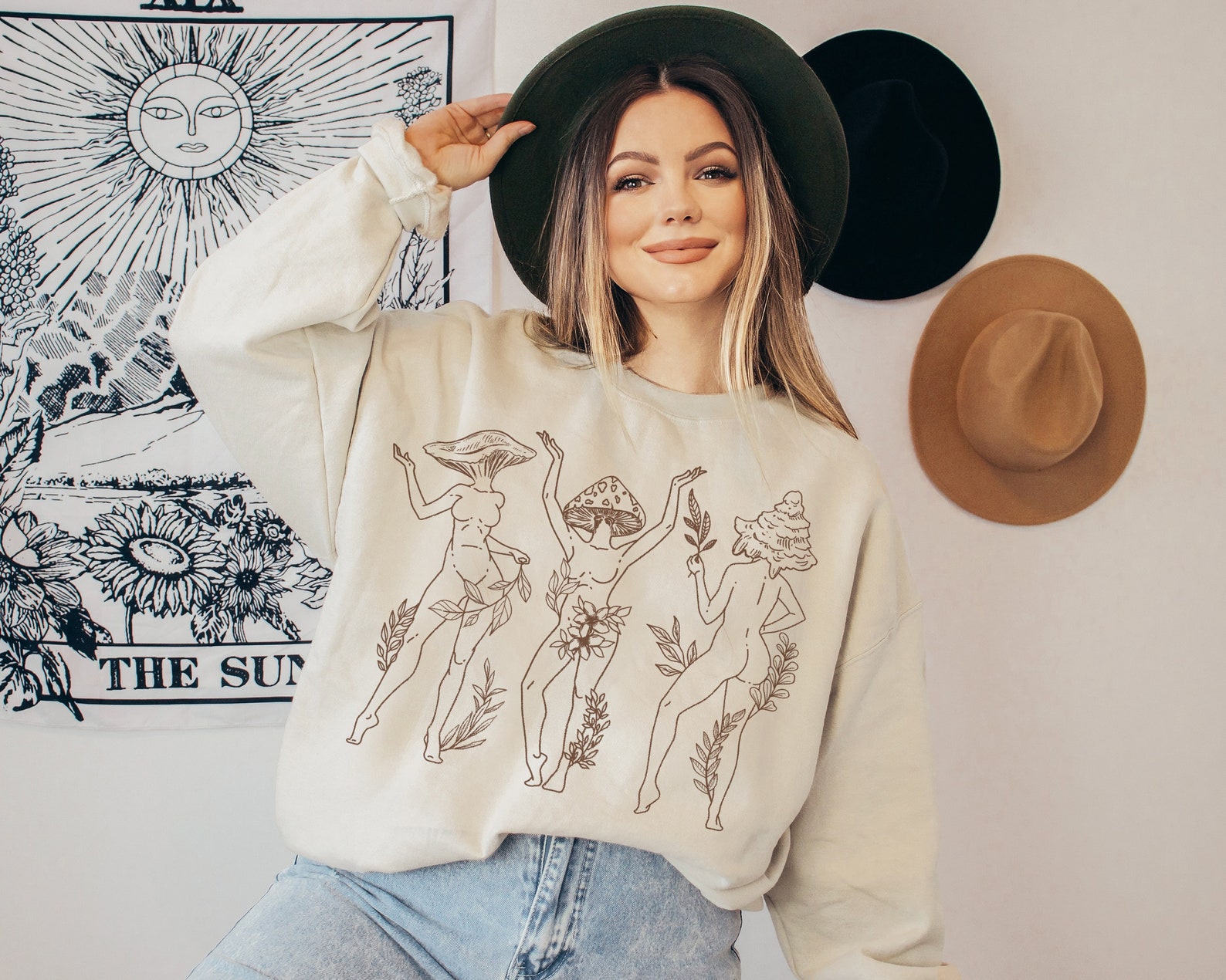 Mushroom ladies sweatshirt from EsdeeDesigns on Etsy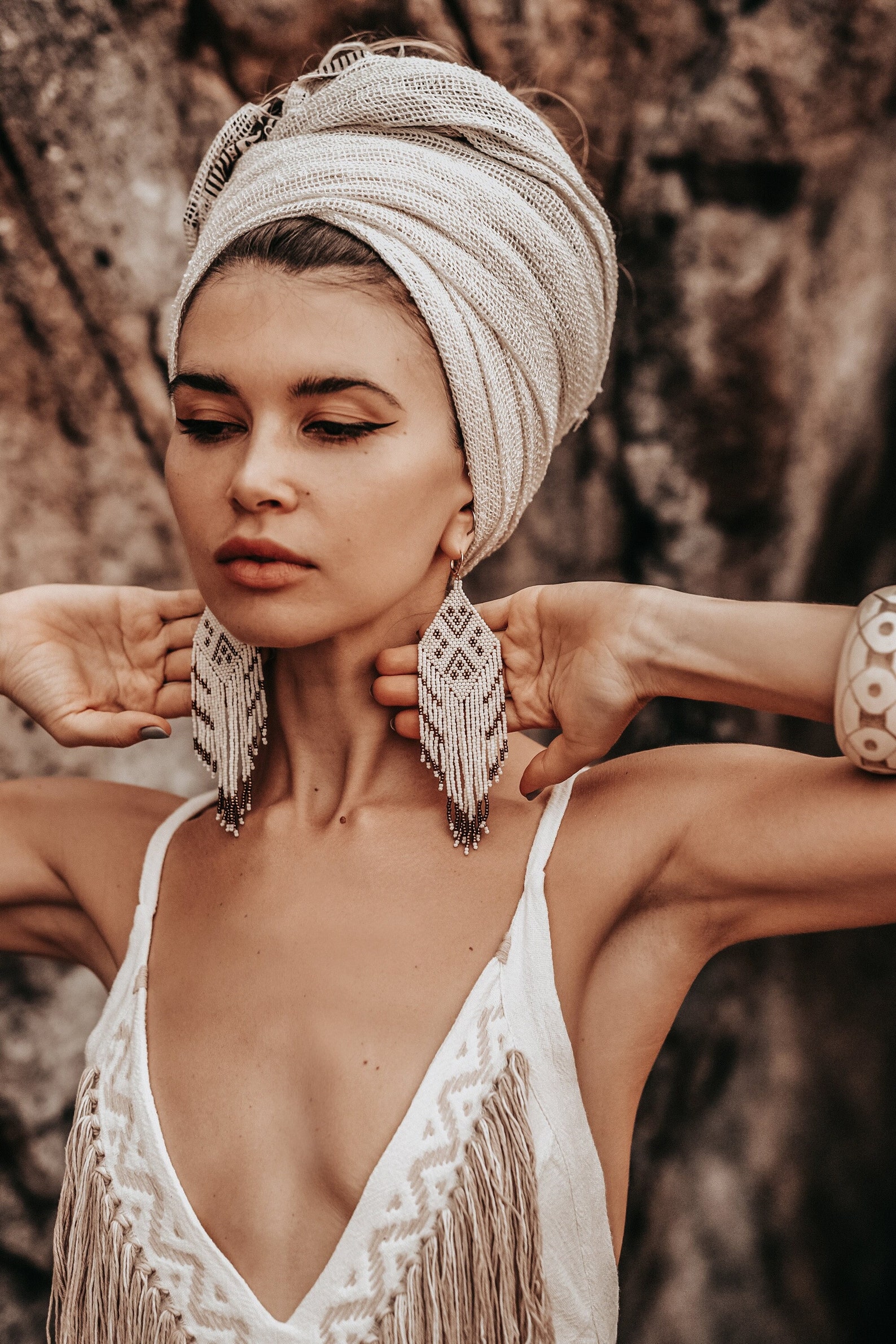 Long linen shirts to wear over denim, ZaccolomboStore on Etsy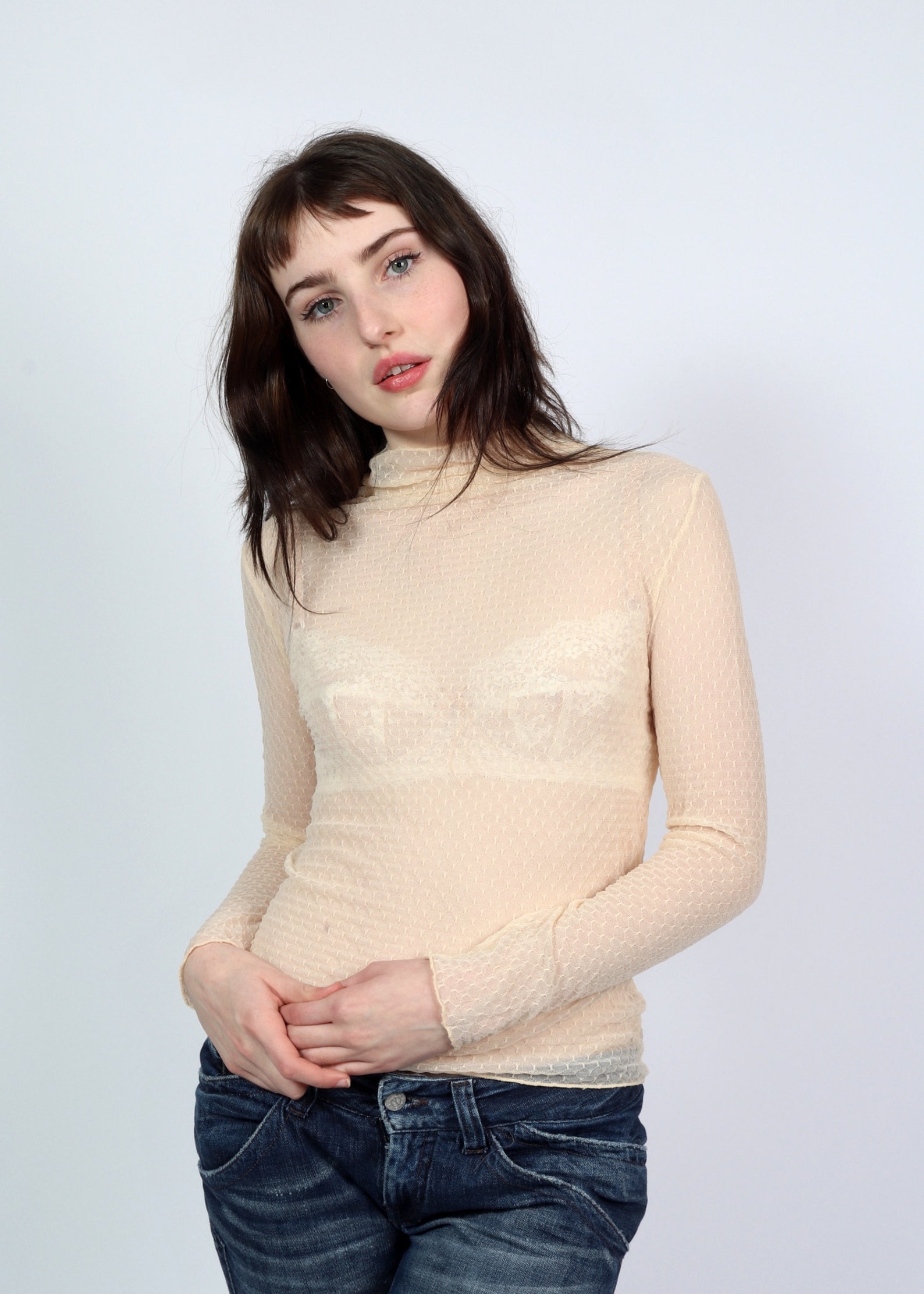 Sheer layering top from CultBravery on Etsy
Making Nude the New Black: How to Dress for Maximum Impact
Contrary to most indie aesthetics, minimalism is a style that emphasizes simplicity and functionality.
The concept of minimalism first began to gain traction in the early 1900s, with the rise of International Style architecture. This movement focused on simple, geometric forms and designs, eliminating any unnecessary frills or decorations.
Etsy: CharmWoodSigns
Over the past century, minimalism has grown in popularity, inspiring many fashion designers to create their own pared-down looks. By introducing nude pieces into your wardrobe, you can easily make a statement while still maintaining the sleek and timeless vibe of minimalism.
Even if that sounds boring, with chunky chain jewelry and other bold accessories it's easy to spice up these outfits.
Corduroy cottagecore minidress on BettisBoutique, Etsy
Nude colors are an aesthetically pleasing choice for many reasons. For starters, these colors provide a subtle backdrop that can be used to make brighter colors stand out more easily. Furthermore, nude colors have the ability to soften an otherwise harsh or busy look and create a balanced palette for an outfit. Not to mention, these hues are also incredibly versatile, allowing you to create a wide range of looks depending on your mood.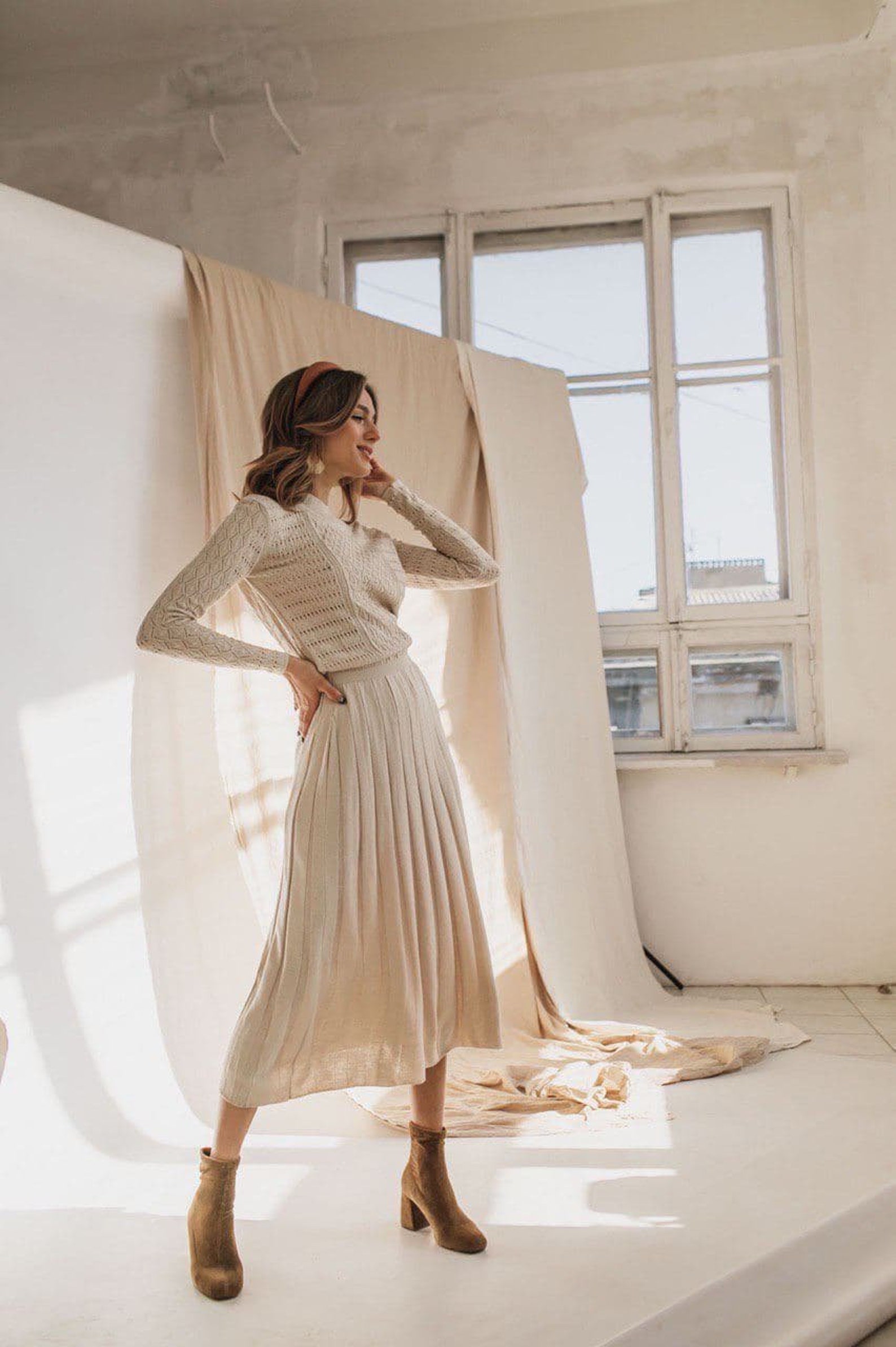 Cottagecore pleated dress from EvolveUA, Etsy
Style can make all the difference, and no one knows this better than indie fashion. With its wide range of looks – light academia, Y2K and baddie - it's clear how something as simple as a few neutral hues can take an outfit from plain to polished with ease. Clearly nude shades pack quite the punch!
Nude aesthetics have been making a big splash in the fashion world, with the classic minimalism of nude pieces taking on a more daring and confident feel. From figure-hugging minidresses to minimalist silhouettes, there are endless pieces to choose from when it comes to creating an outfit that exudes sass and sophistication.
Indie aesthetics have always been a hot topic in the fashion world, and they've recently taken on a new twist with the incorporation of nude colors. This trend is all about creating an effortlessly cool look that combines minimalism with modern edge — and what better way to do that than with nude hues?
Whether you're looking for a sleek and minimal look or something more daring and bold, nude aesthetics are the perfect choice. With the right fit and accessories, these pieces can easily become your signature style statement.