Baddie Aesthetic Outfits (Classic & Edgy - The Atomic Blonde)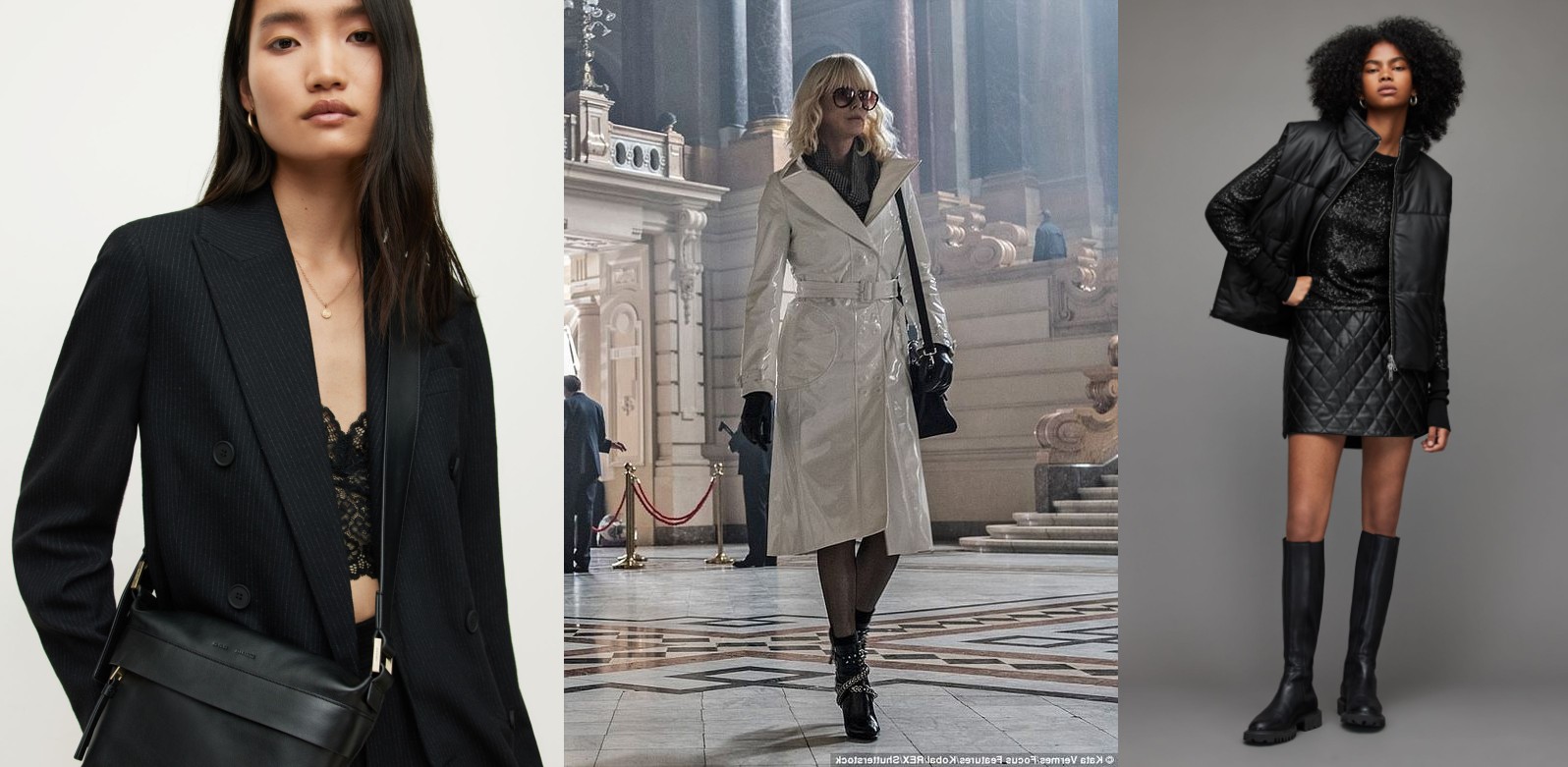 Baddie fashion, also referred to as 'baddie aesthetics', is a term used to describe a look that is dark, sexy and quite rebellious.
Indie fashion lovers are starting to get into the aesthetic baddie fashion because it allows them to express themselves in a way that is sexy, which is a nice refresher after all the ditsy cottagecore. Either way, experimenting with different moods is something that all indie fashionistas love to do.
As always with indie aesthetics, you can take it as far as you want to. You can go out pretty much in your underwear, or you can just take bits and pieces out of the mood and make it your own.
If you're looking to add an edge to your style, but you still want to live the hot girl life, then the edgier version of this mood might just be the aesthetic for you.
Classic Baddie Aesthetic: Show some skin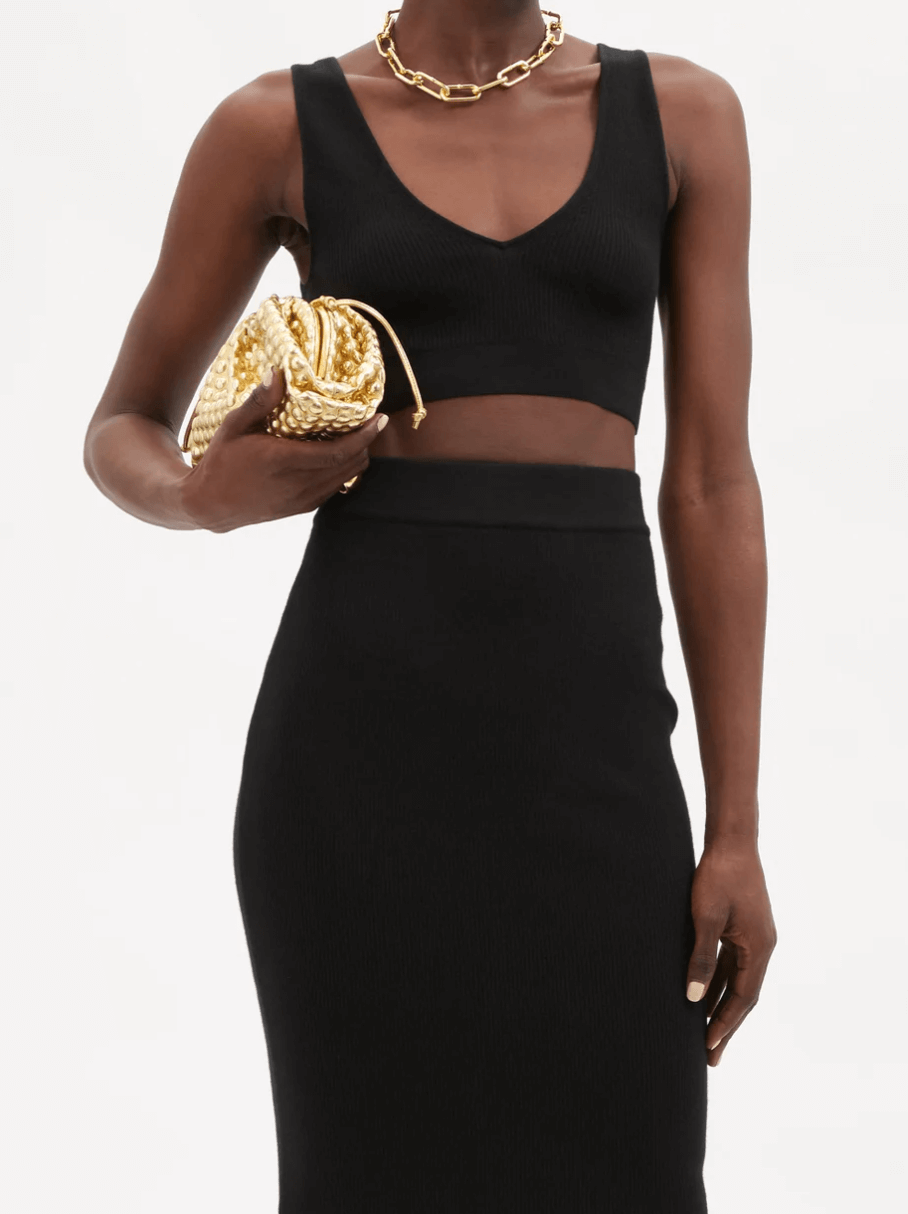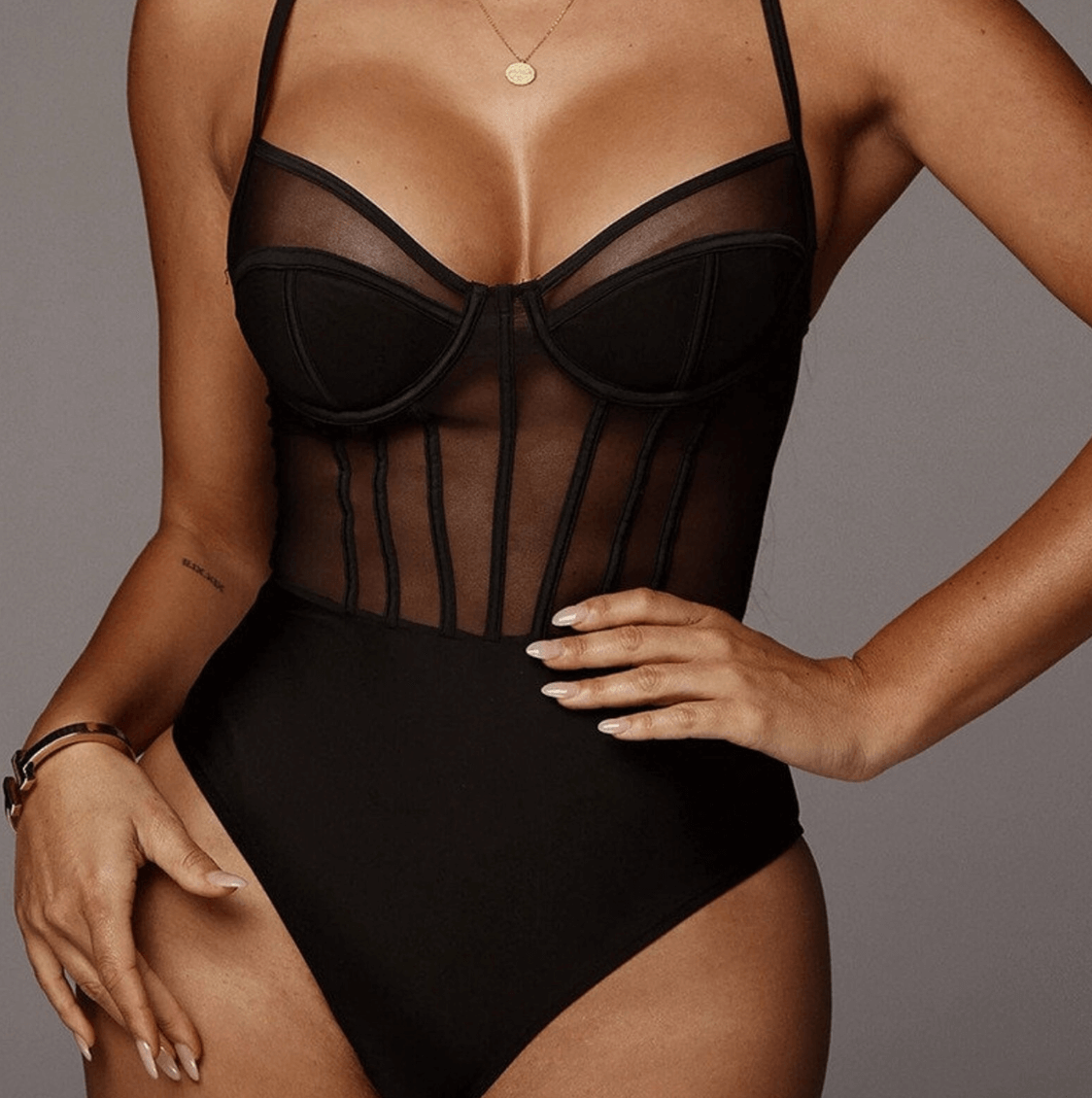 Matches Fashion: Tom Ford, Silk and cashmere bralette
Etsy: BaddieBoho, Baddie bodysuit
There are lots of ways to rock aesthetic baddie fashion, but it's important to keep in mind that it's all about pushing boundaries and experimenting. Here are a few tips to help get you started:
Show some skin. This is a common theme in all baddie aesthetics: the baddie is unapologetically sexy. Wear a bralette just under an open blazer, go for tops that look a bit like underwear, make everything low cut.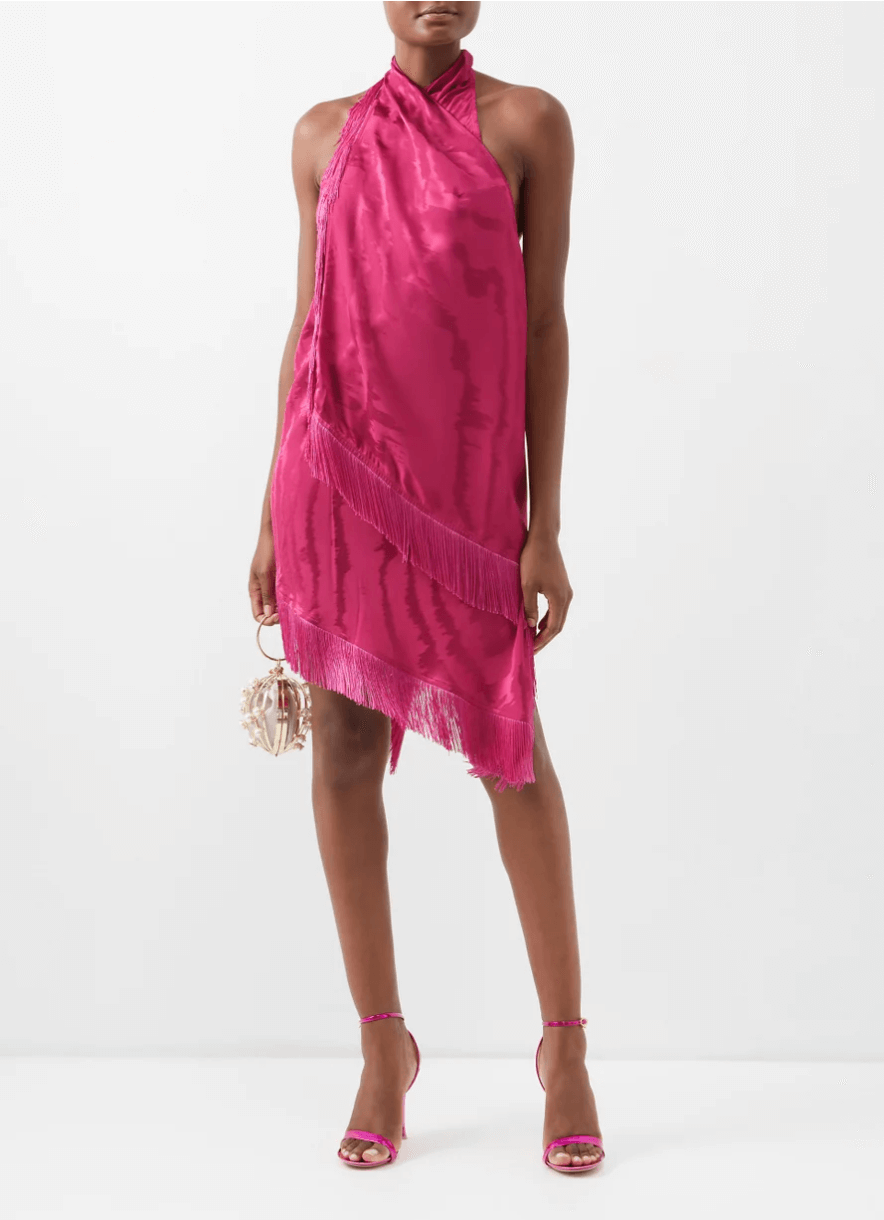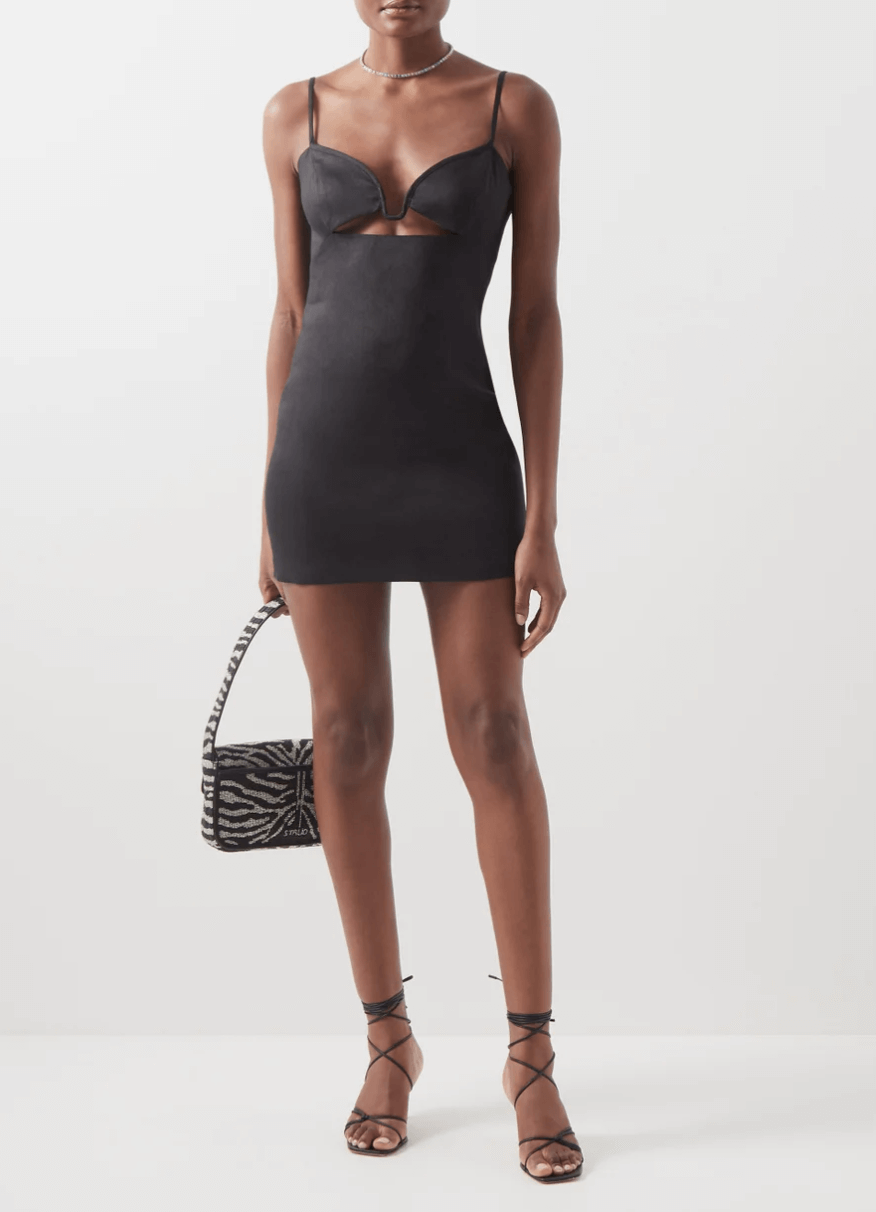 Matches Fashion: Taller Marmo, Samba fringed satin dress
Matches Fashion: GAUGE81 Chaleg dress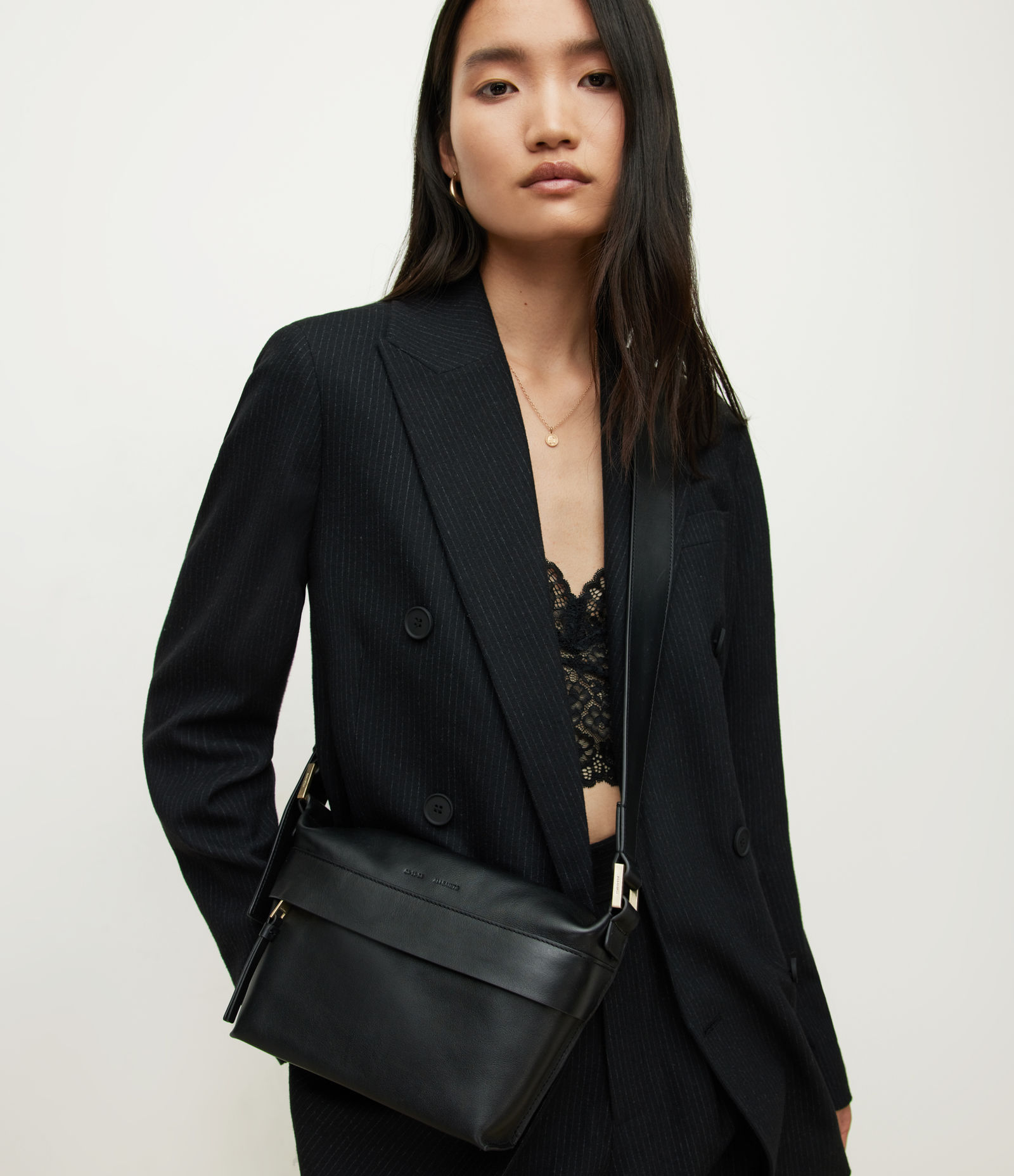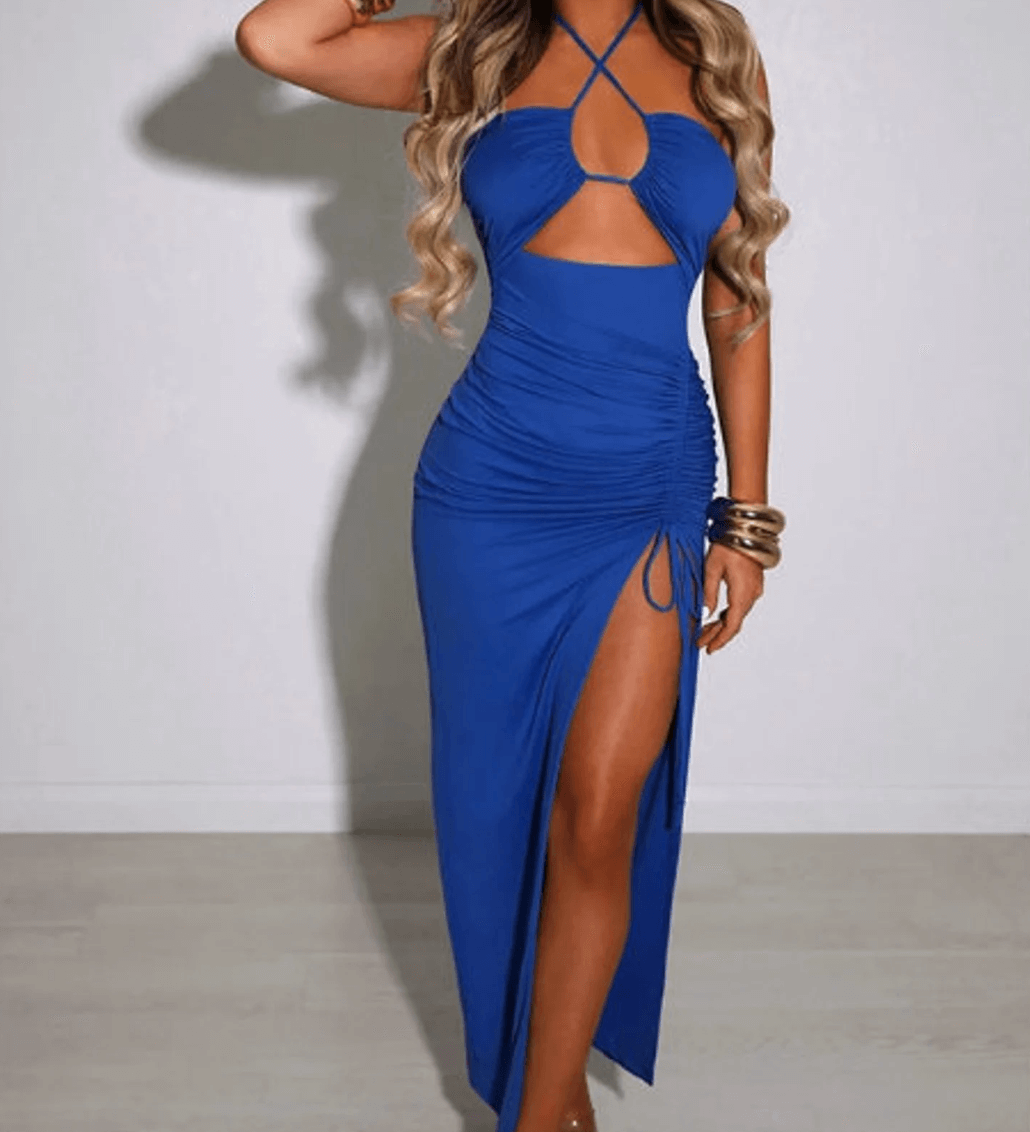 All Saints (The bag is Colette)
Etsy: BaddieBoho, Azure dress
Play around with color. Edgy aesthetic baddie fashion tends to be all black, but you can be an aesthetic baddie in deep pink as well.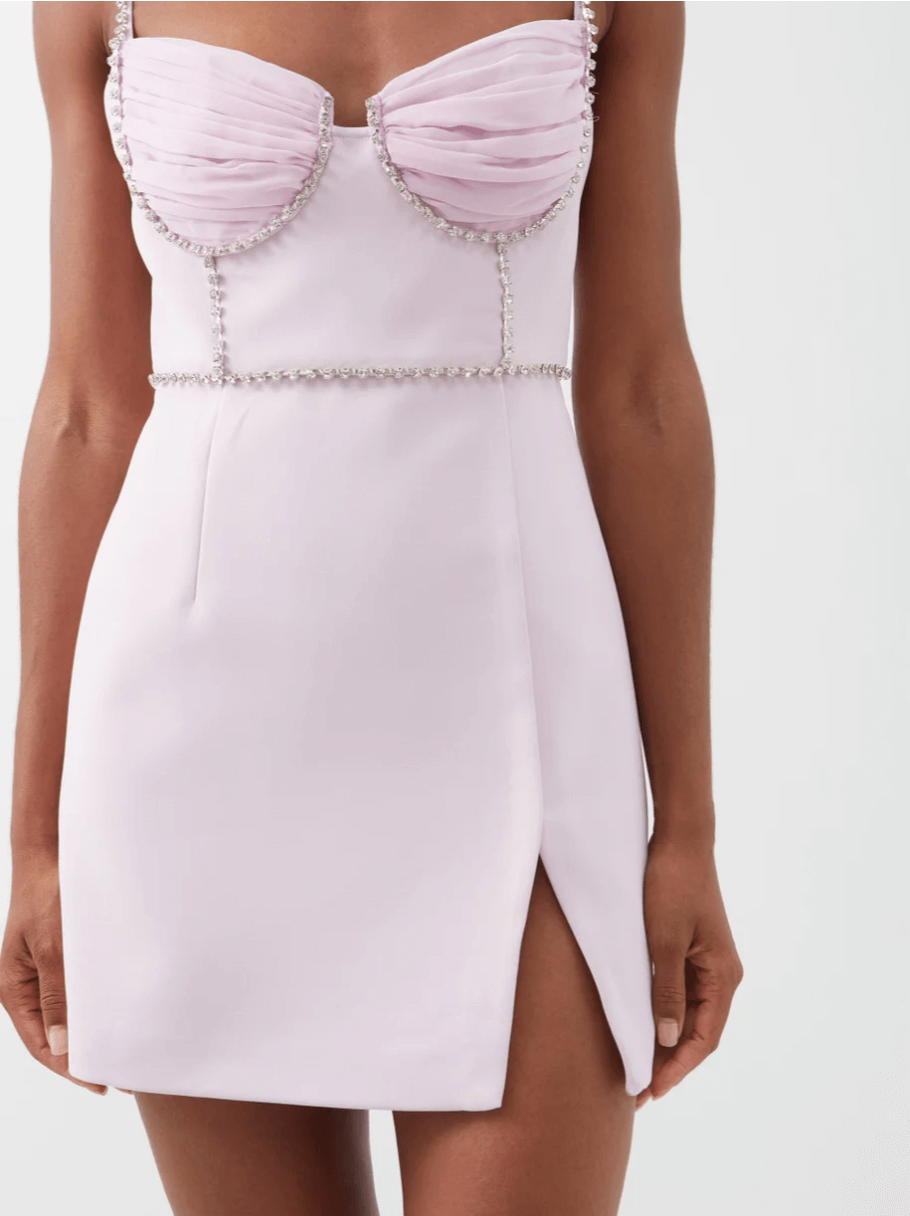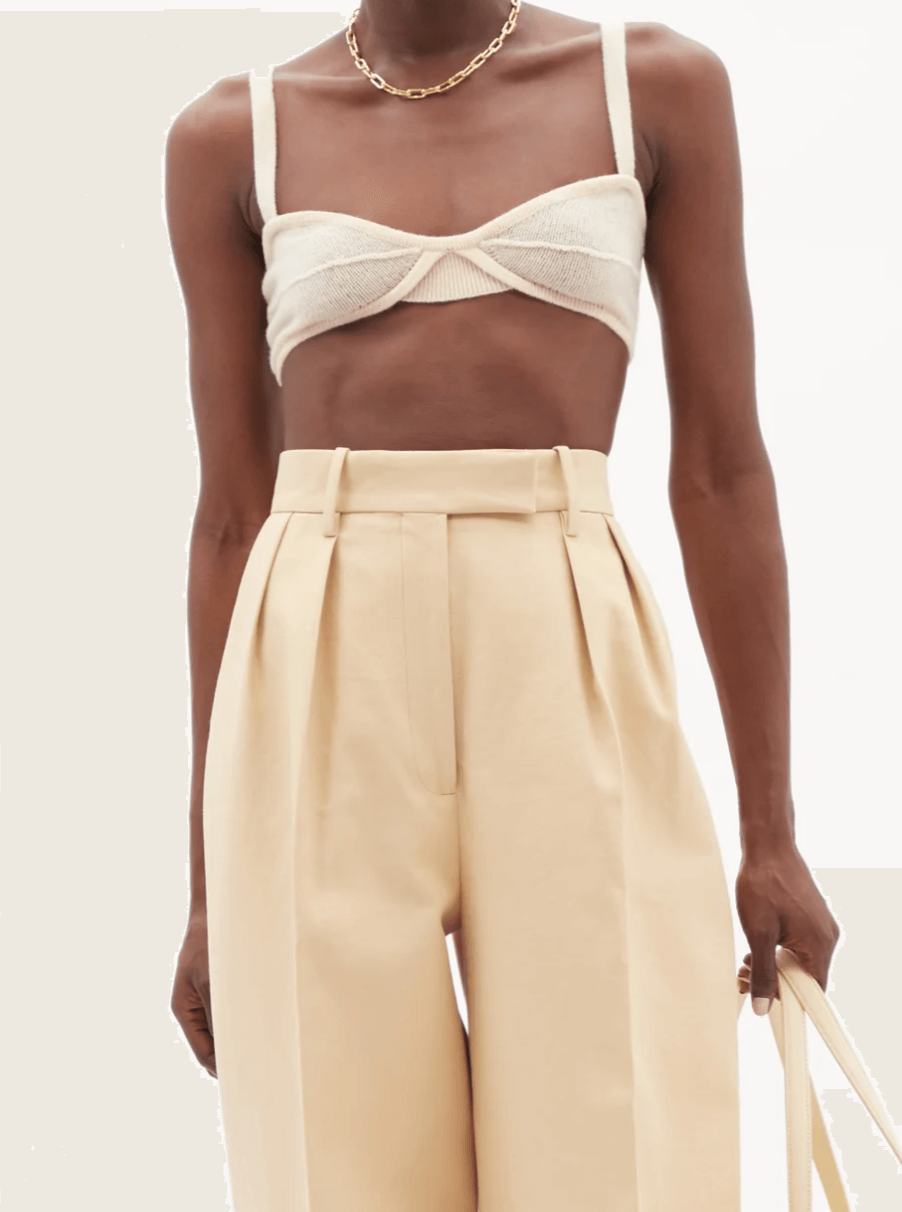 Matches Fashion: Self Portrait, Crystal embellished chiffon mini dress
Matches Fashion: Khaite, Eda bralette
Edgy Baddie Aesthetic Outfits: Leather and studs, but keep it sexy
If you want to think of a movie for which you would get styled as an edgy baddie, here's one for you: Atomic Blonde. The character of Lorraine Broughton is the perfect edgy aesthetic baddie.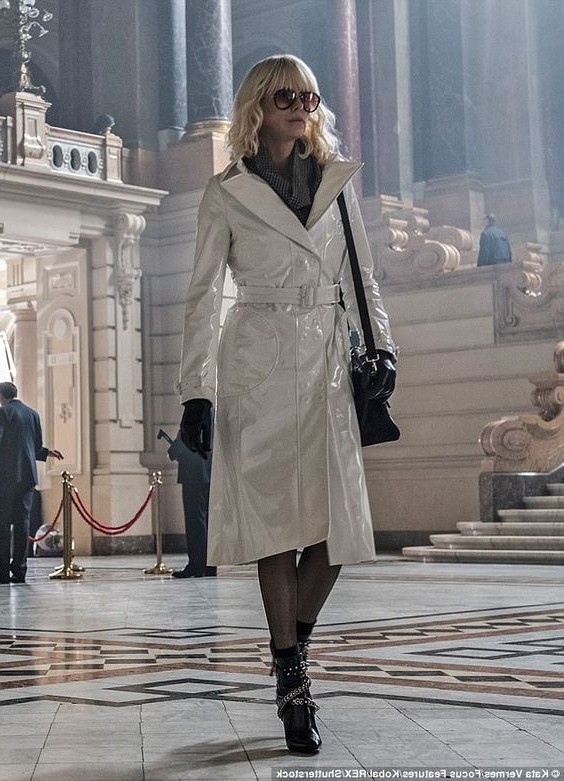 Atomic Blonde. There are leather replicas of this white coat all over the internet, by the way.
Charlize Theron in Christian Dior, Massimo Dutti and Wolford, Atomic Blonde
Edgy aesthetic baddie fashion is about adding an edge to your style but keeping it sexy at the same time. It's edgy, but not the same kind of edgy as the baggy aesthetic.
It's perfect for indie fashionistas who want to make a statement without showing a lot of skin. You will still stand out from the crowd and be sexy, don't worry.
Create contrast with your styling. Aesthetic baddie fashion has such a strong appeal because it plays with sharp contrasts: Distressed denim with a delicate satin top, romantic frilly dress with heavy boots, that sort of thing.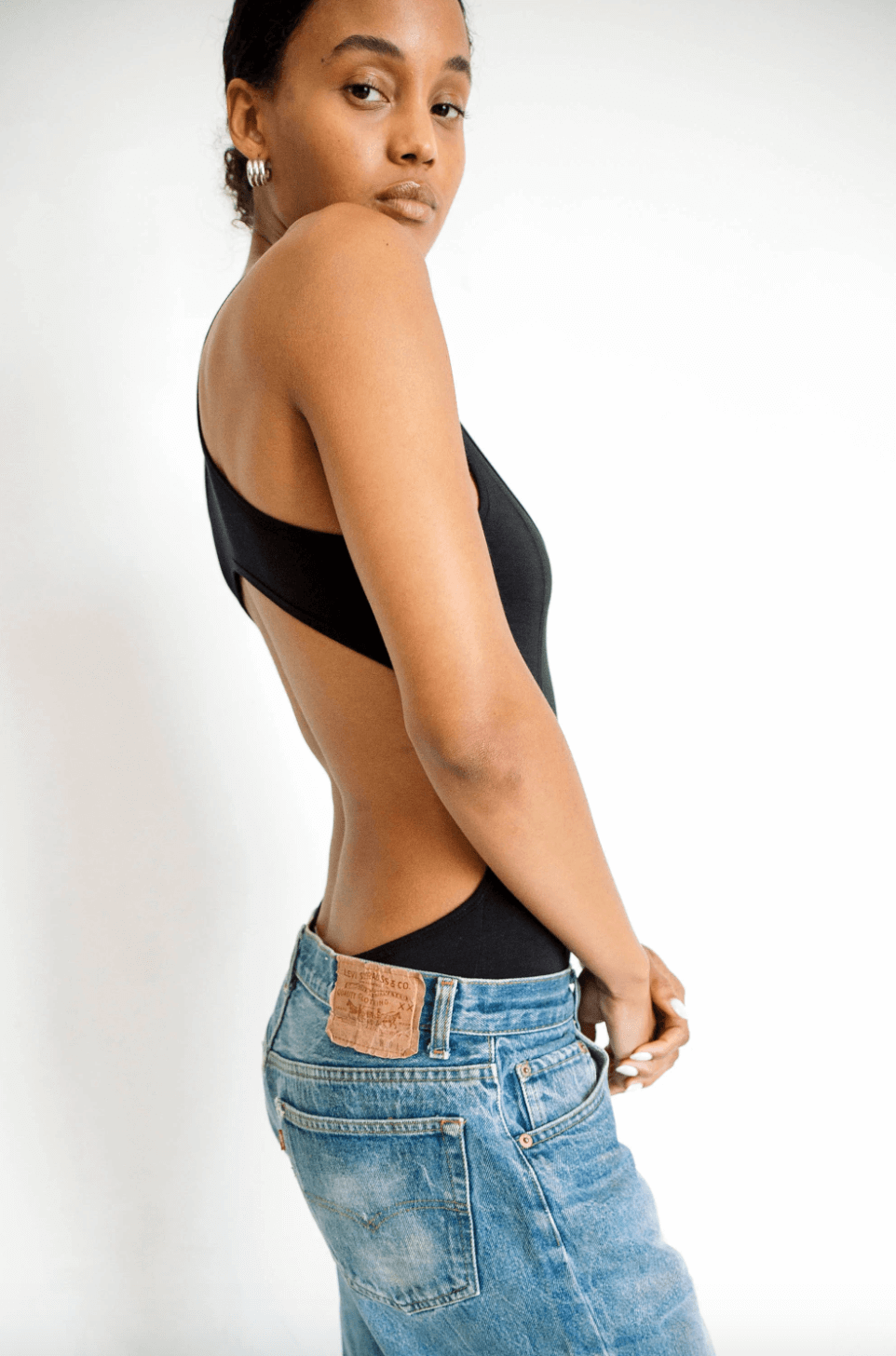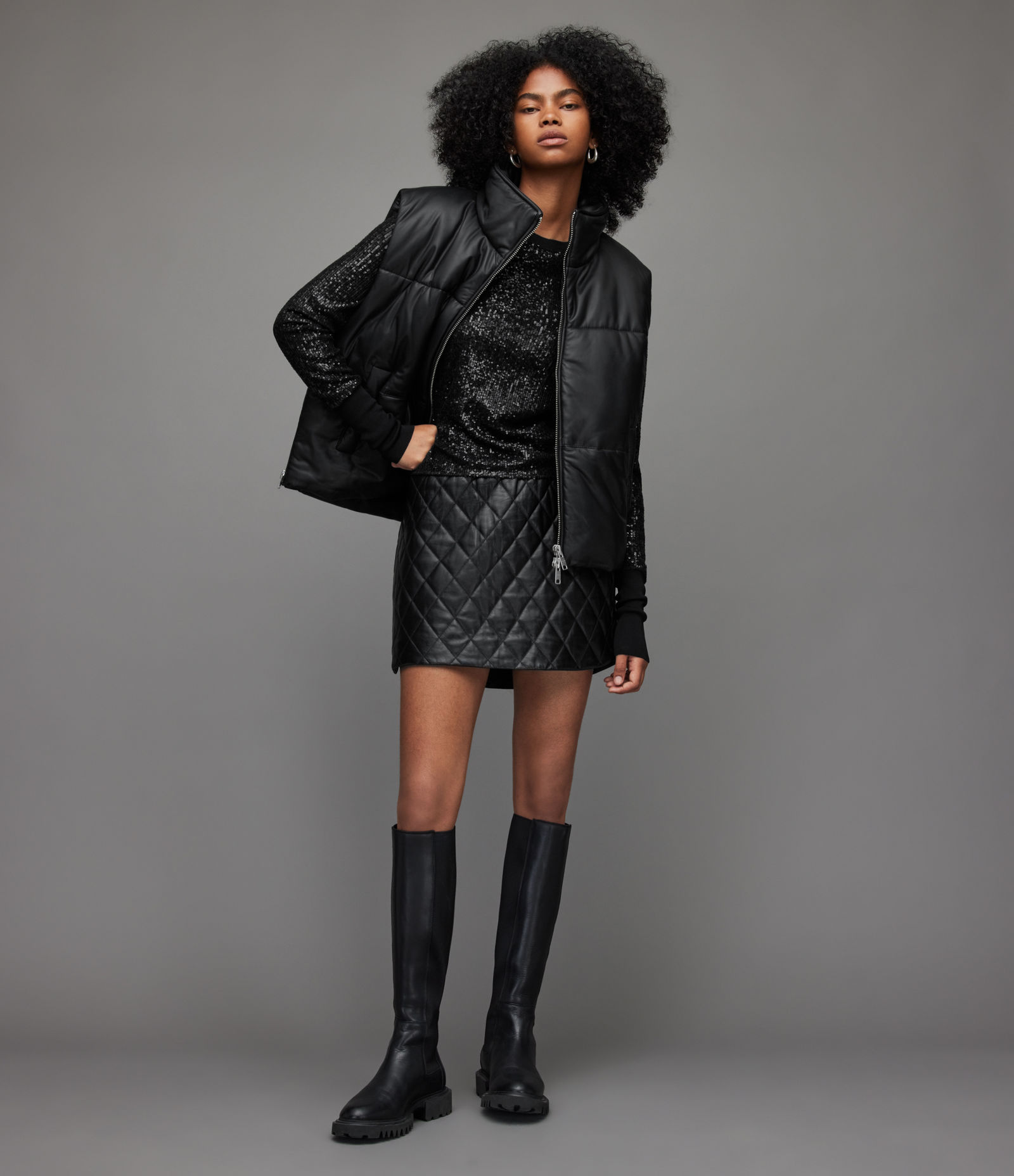 Line by K: Lana bodysuit
All Saints: Bradburry puffer gilet over a sequin top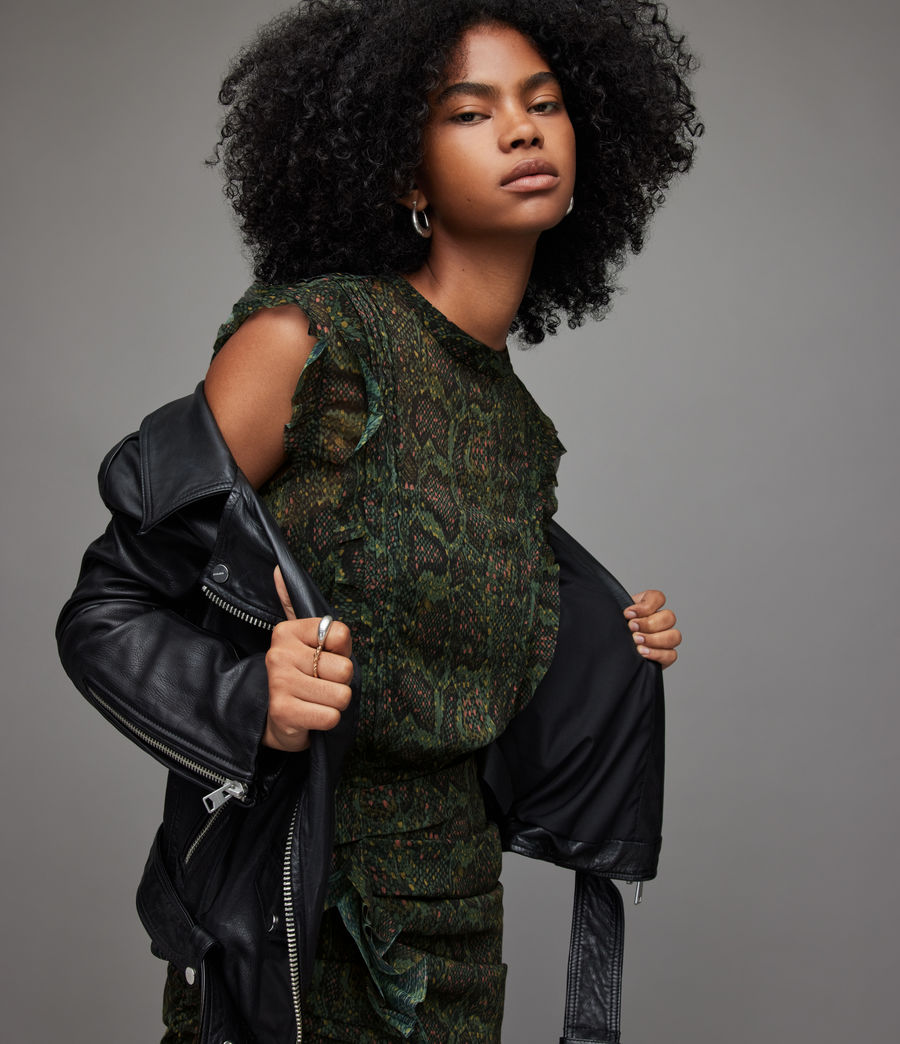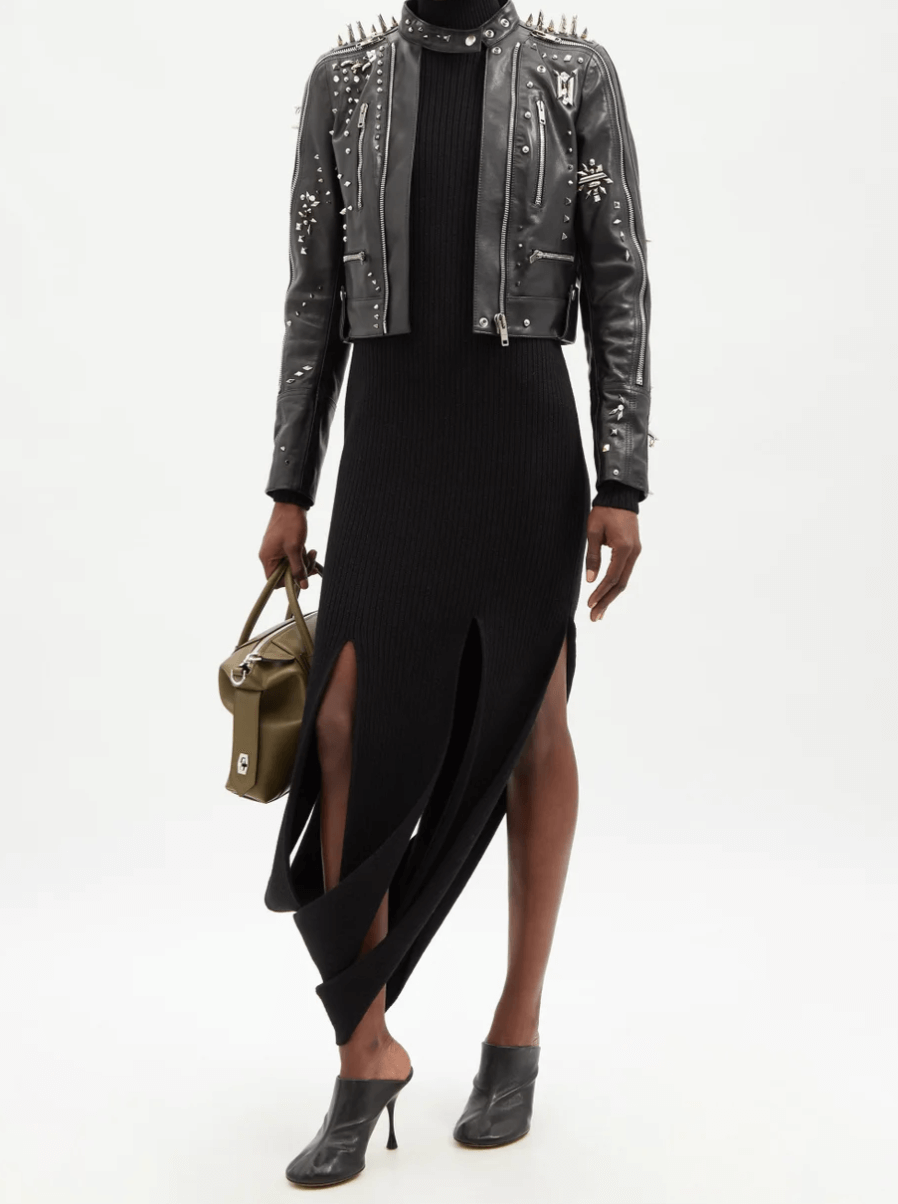 All Saints: Hali Talimora dress, leather biker jacket
Matches Fashion: Givenchy, Studded leather jacket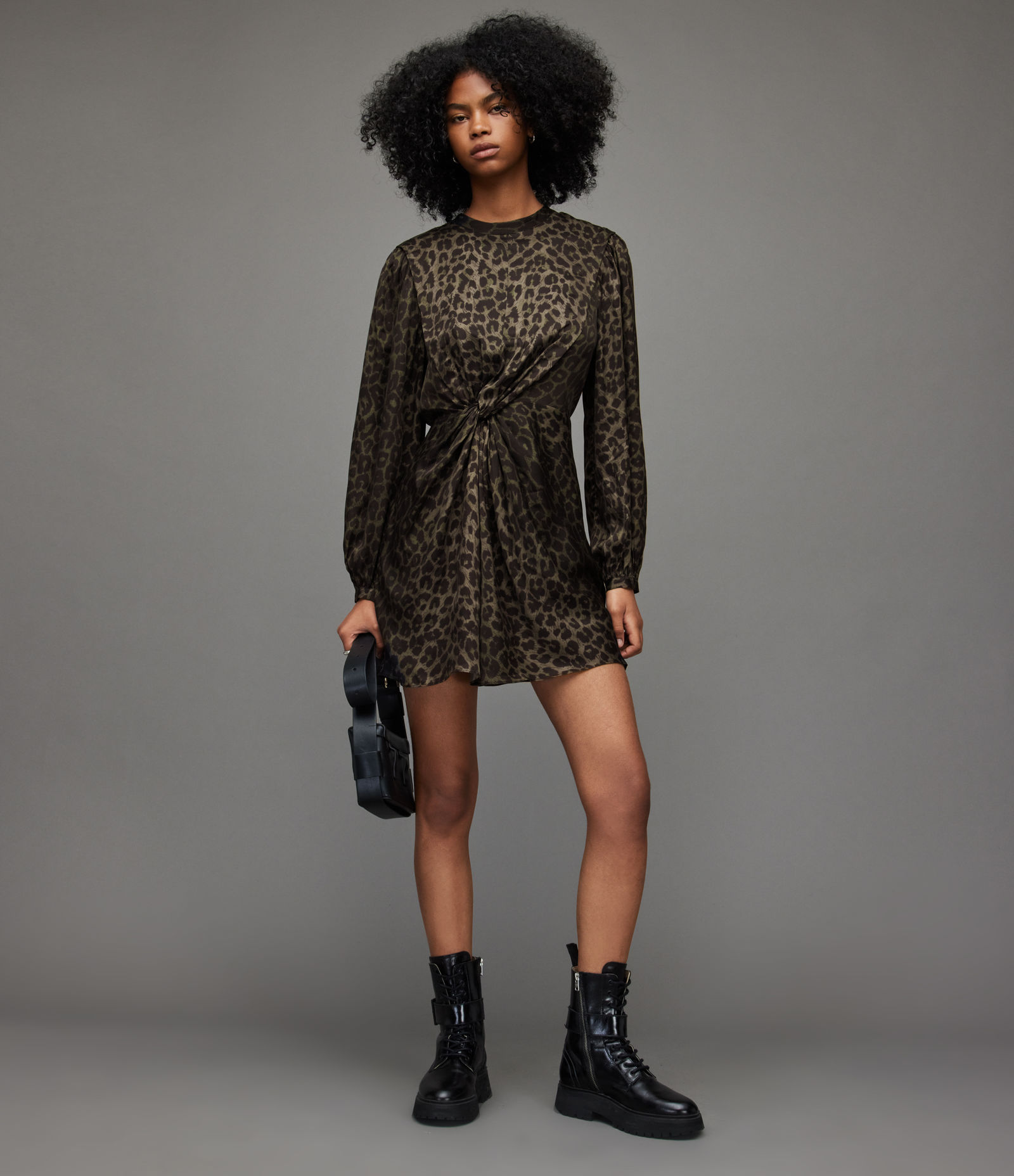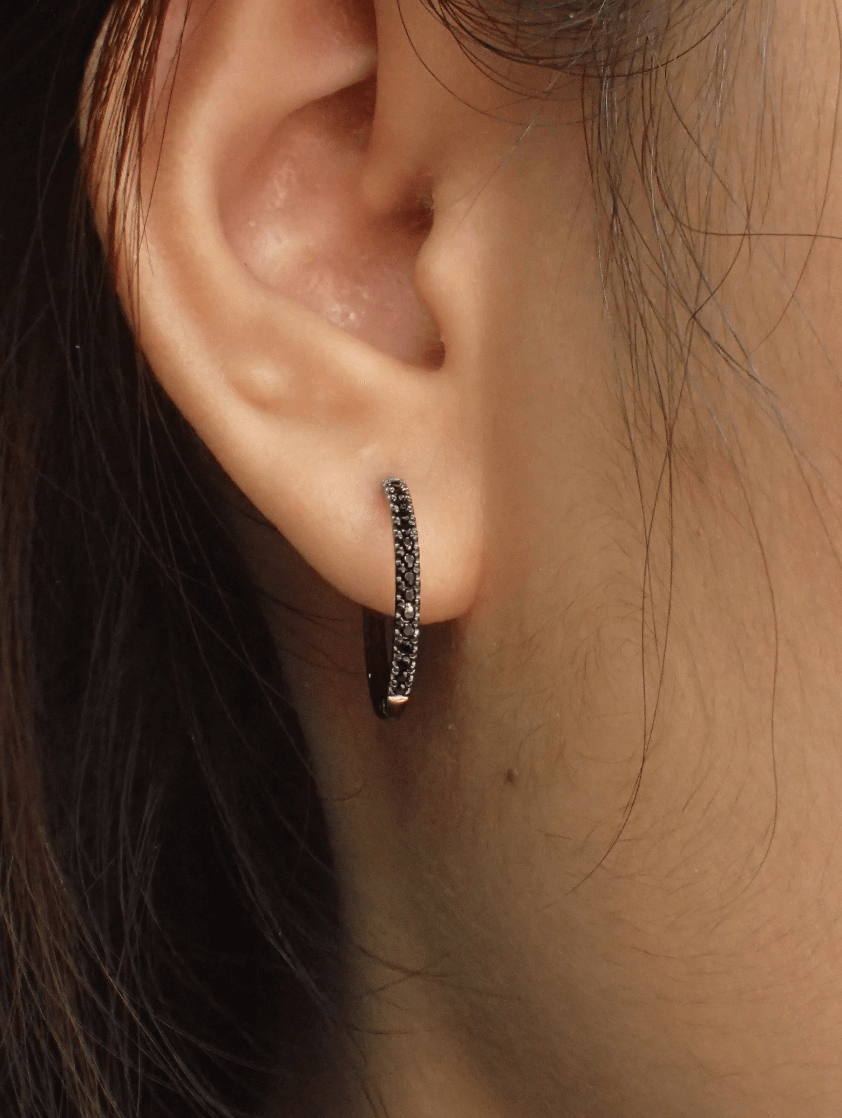 All Saints: Jemima leppo dress
Etsy: QCustomJewelry, Faux black diamond earrings
Try adding leather to your current look. The simplest way to do this, team a sexy slip dress with some leather boots or go for a grungier look with a leather jacket.
This is pretty much the aesthetic of the clothing brand All Saints: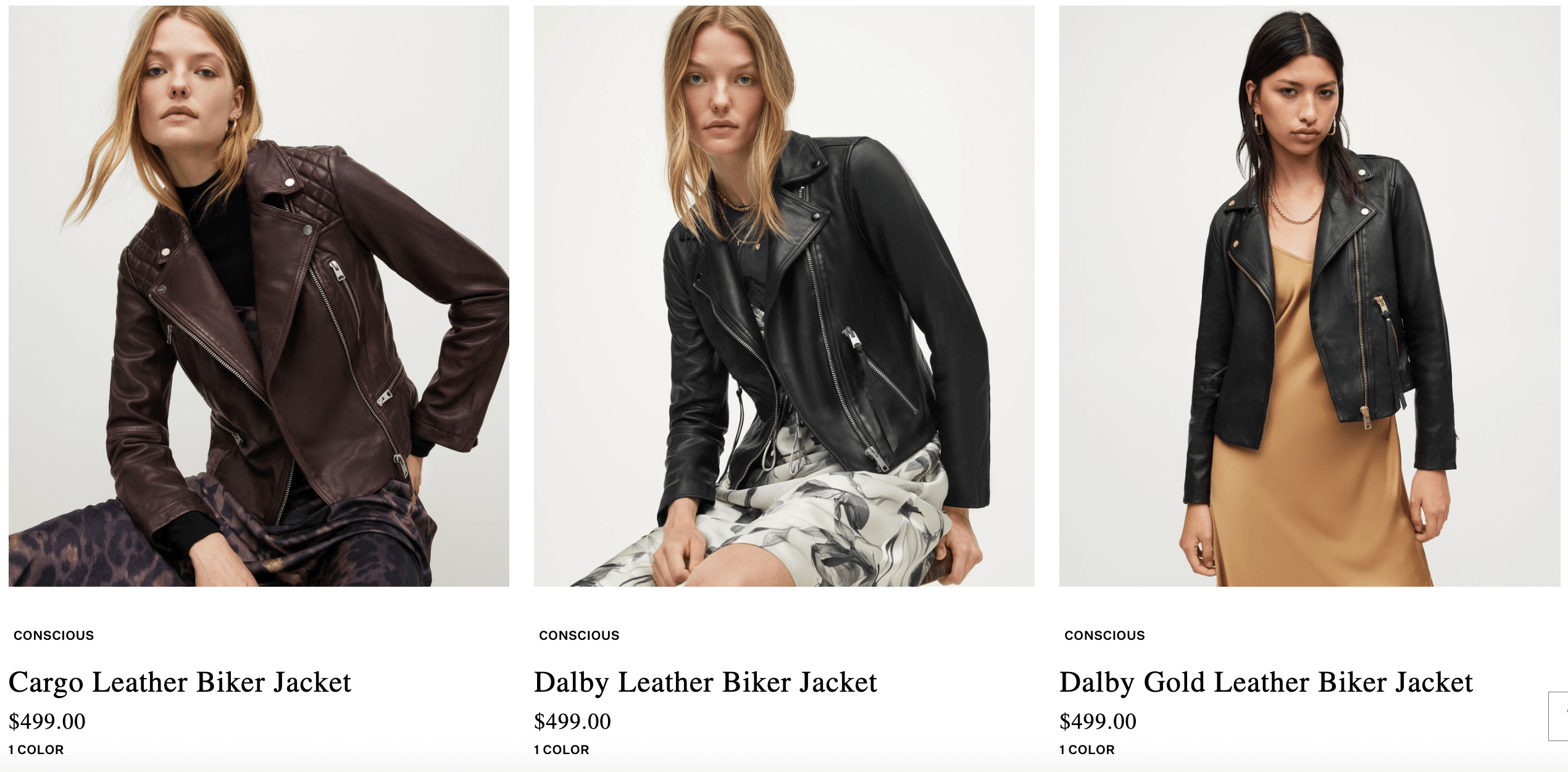 Baddie Aesthetic for the Office: Make it skin-tight
So how can you rock aesthetic baddie fashion without showing too much skin?
The answer is to make it body-con. If you are into the edgier version of baddie aesthetic, you will want to rely on dark color palette. Also, if you can wear leather to your office, leverage that.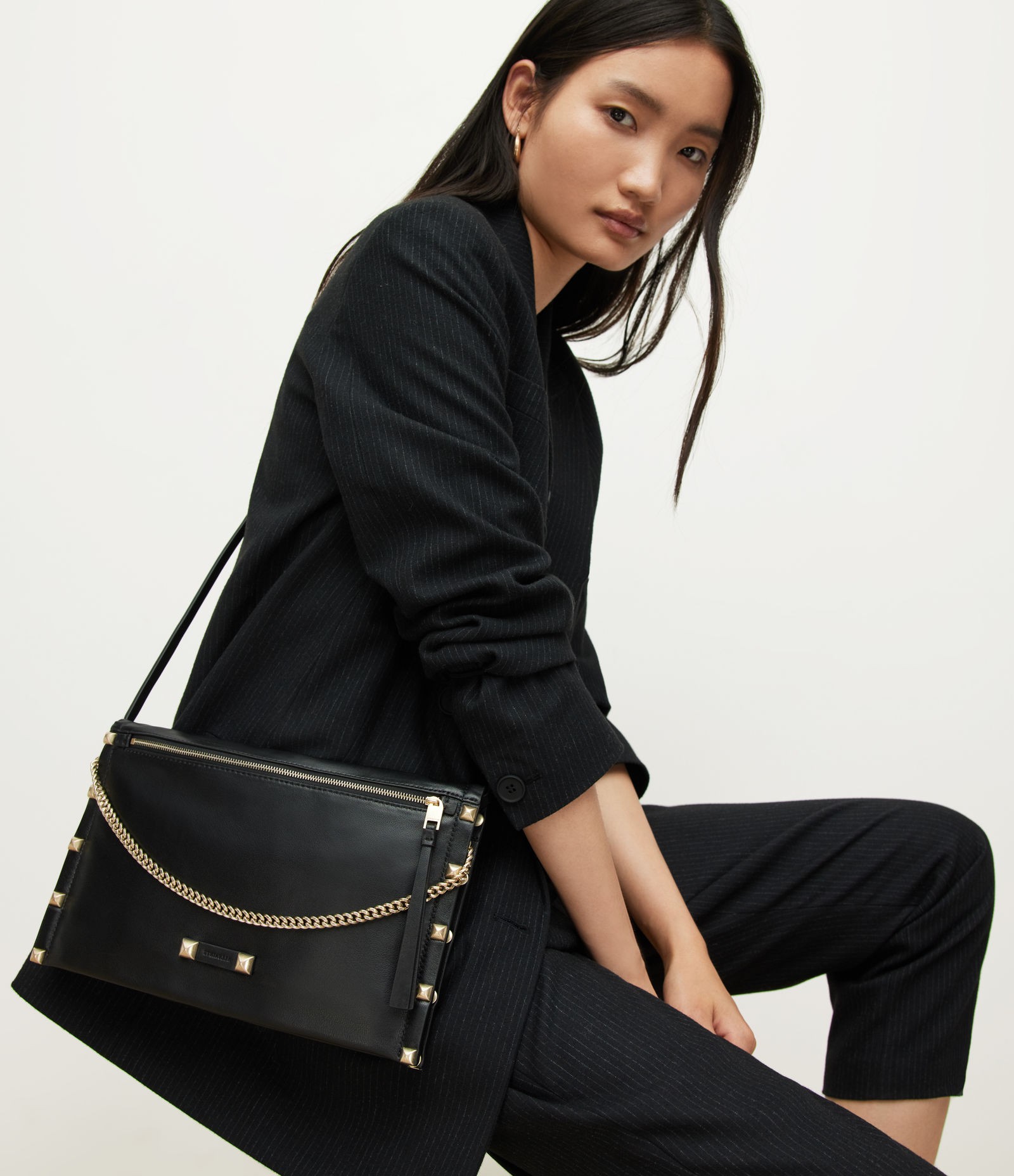 All Saints (the bag is Alex)
Matches Fashion: Petar Petrov, Manheim leather jacket & more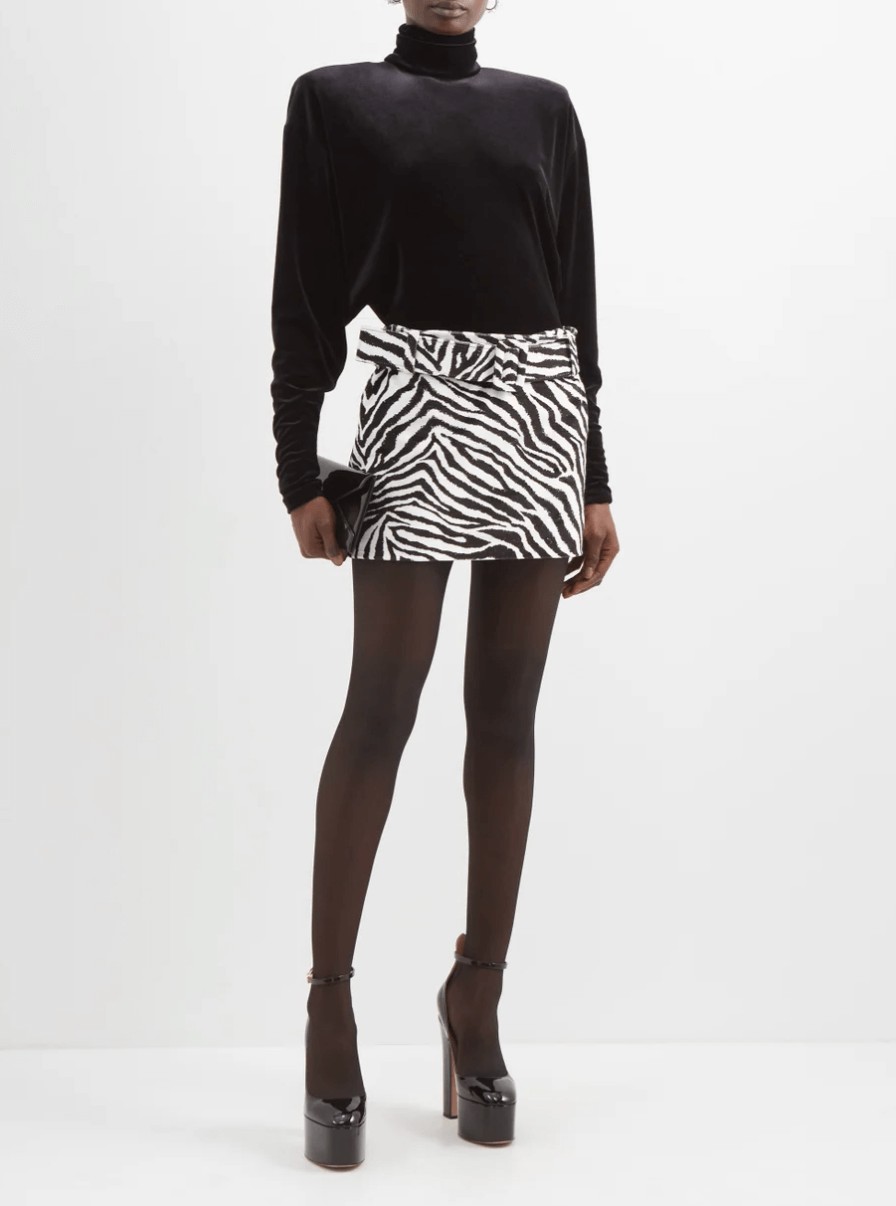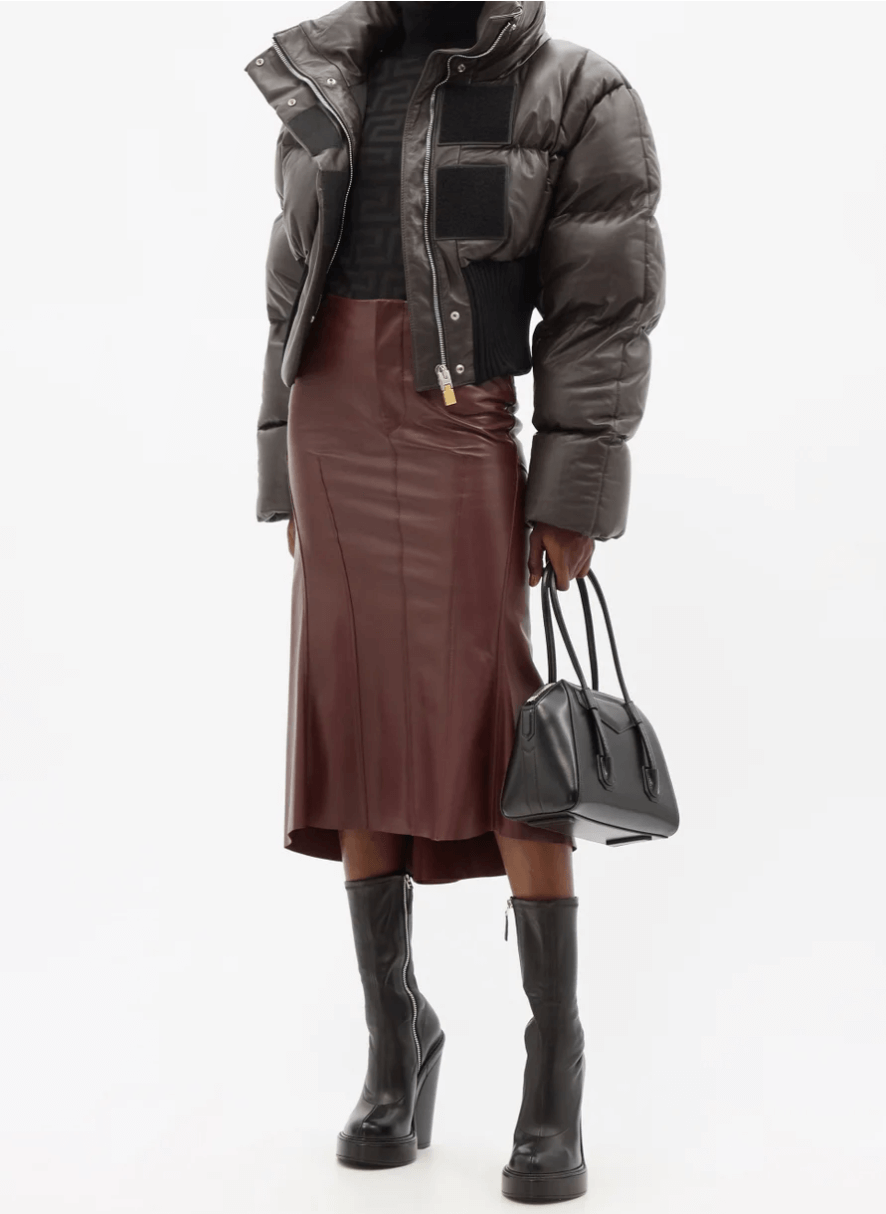 Matches Fashion: Alessandra Rich, Zebra print mini
Matches Fashion: Givenchy, High neck leather bomber
But you do not need to dress all in black to be an aesthetic baddie. Karla Deras' Line by K is full of elevated basics that are unapologetically sexy without actually showing skin.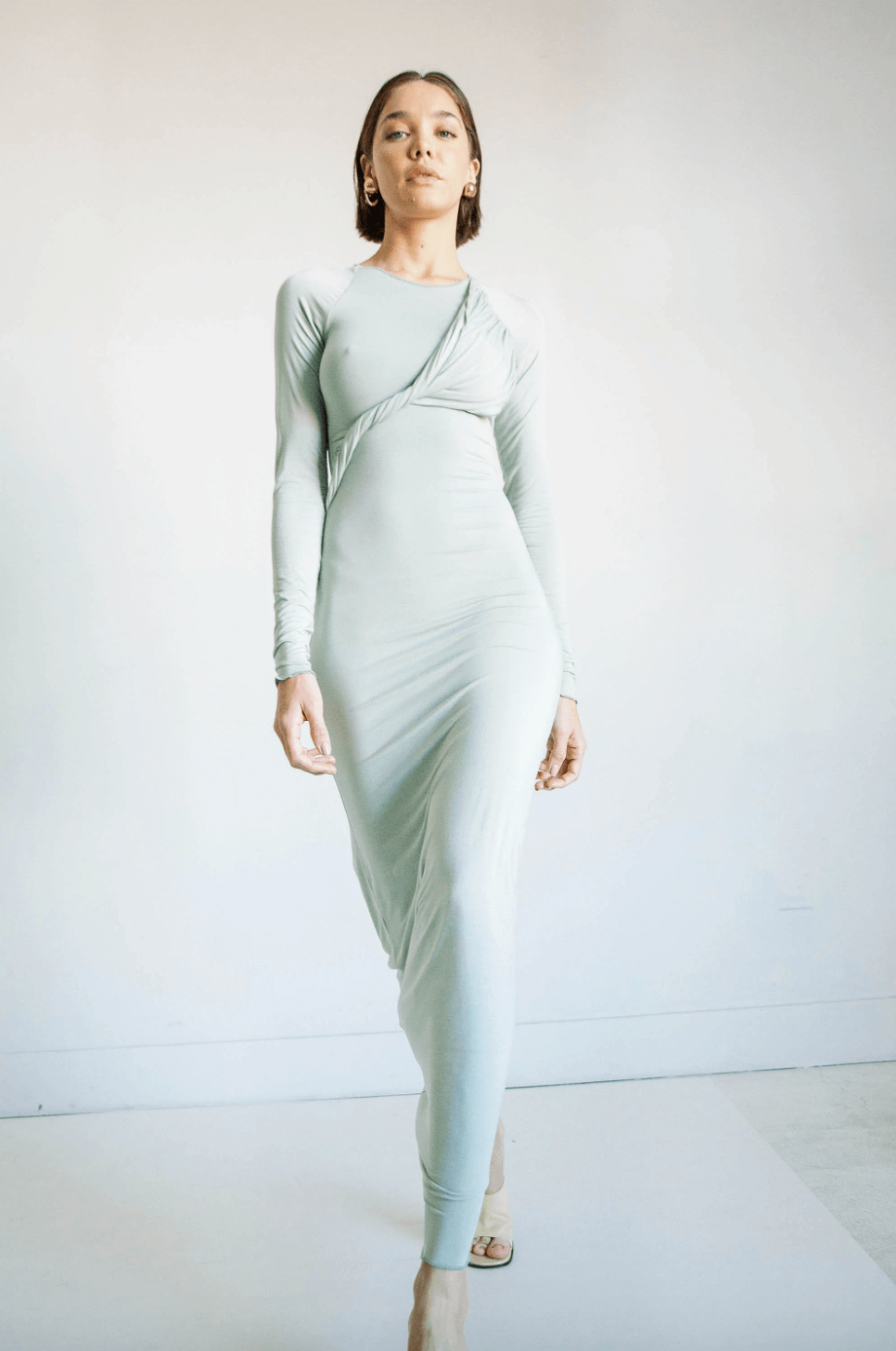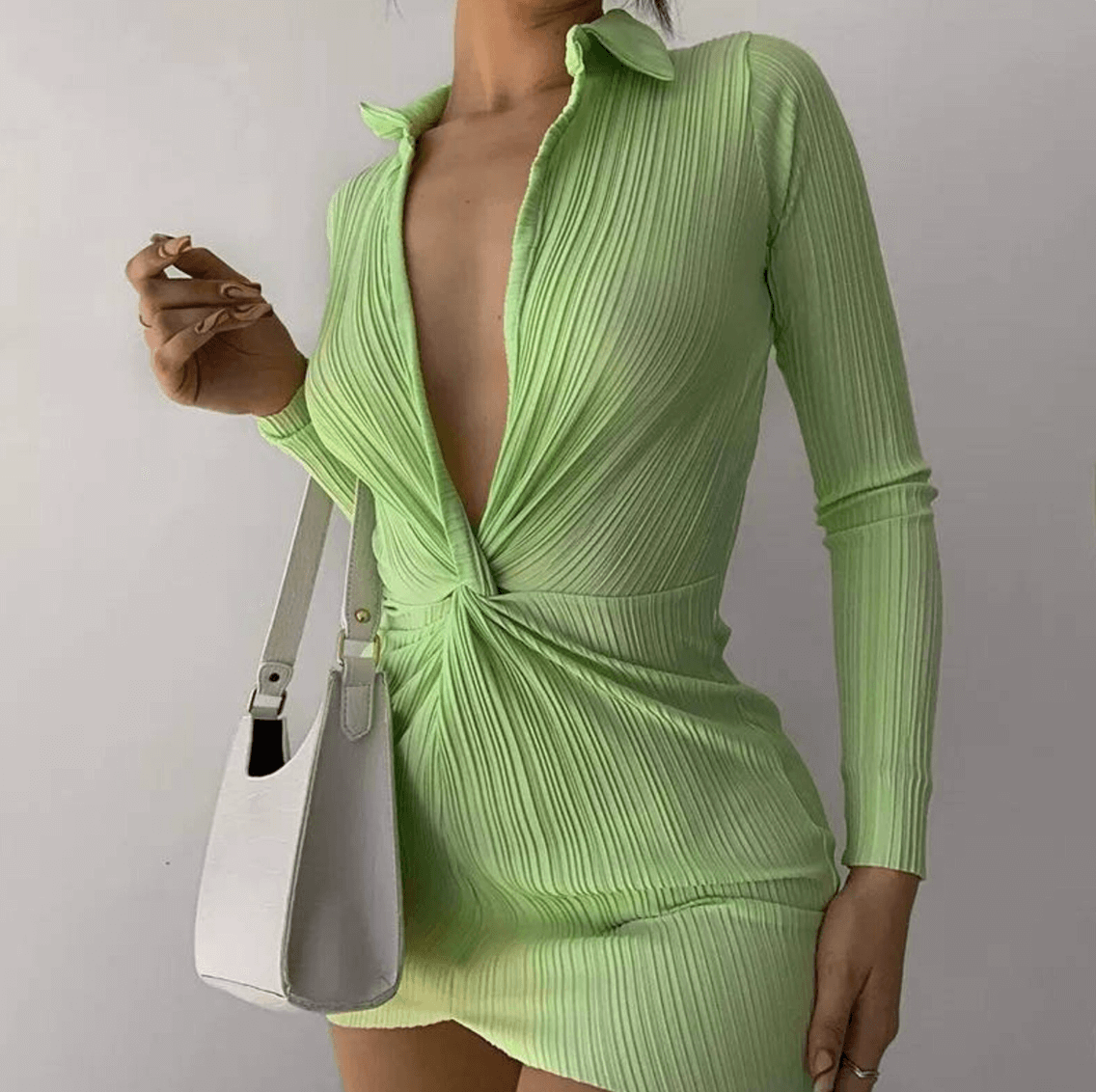 Line by K: Moss dress
Etsy: BaddieSource, Ruched collar dress
Skin-tight clothes in pastel colors are in fact the most versatile garments out of them all in this aesthetic: You can always throw the leather jacket over them to make them edgy.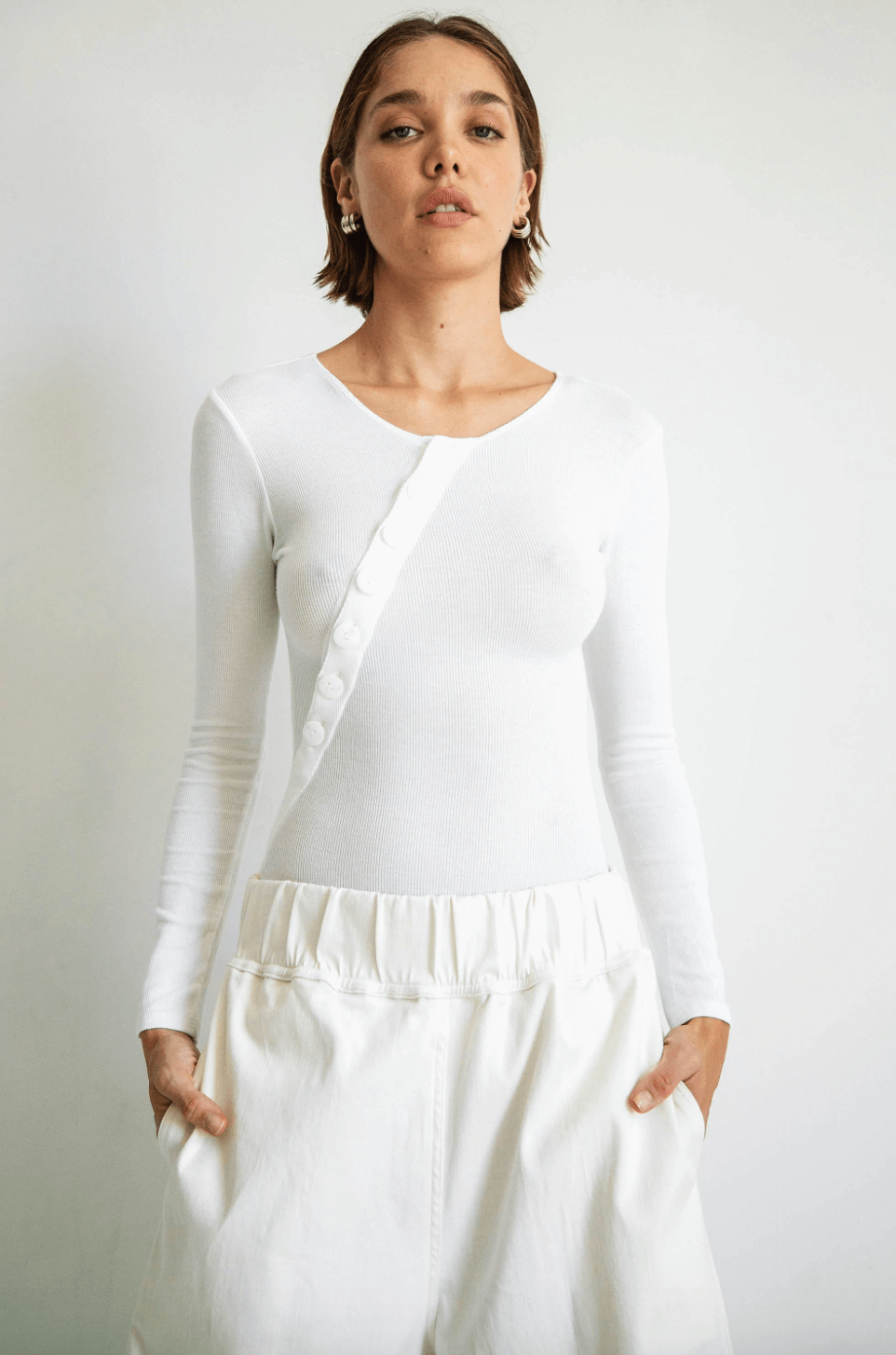 Line by K: Evelyn top
Matches Fashion: Raey, Vintage leather jacket
Final words
Baddie aesthetic in general is all about pushing boundaries and experimenting with different looks.
If you want to add an edgy vibe to your style, then some of the key garments from edgy aesthetic baddie fashion will make the perfect look for you! Edgy aesthetic baddie fashion is all about trying new styles and taking risks, so don't be afraid to mix and match different pieces to create a look that's all your own.