Embrace the Majestic Allure of Purple: Elevating Winter Fashion to New Heights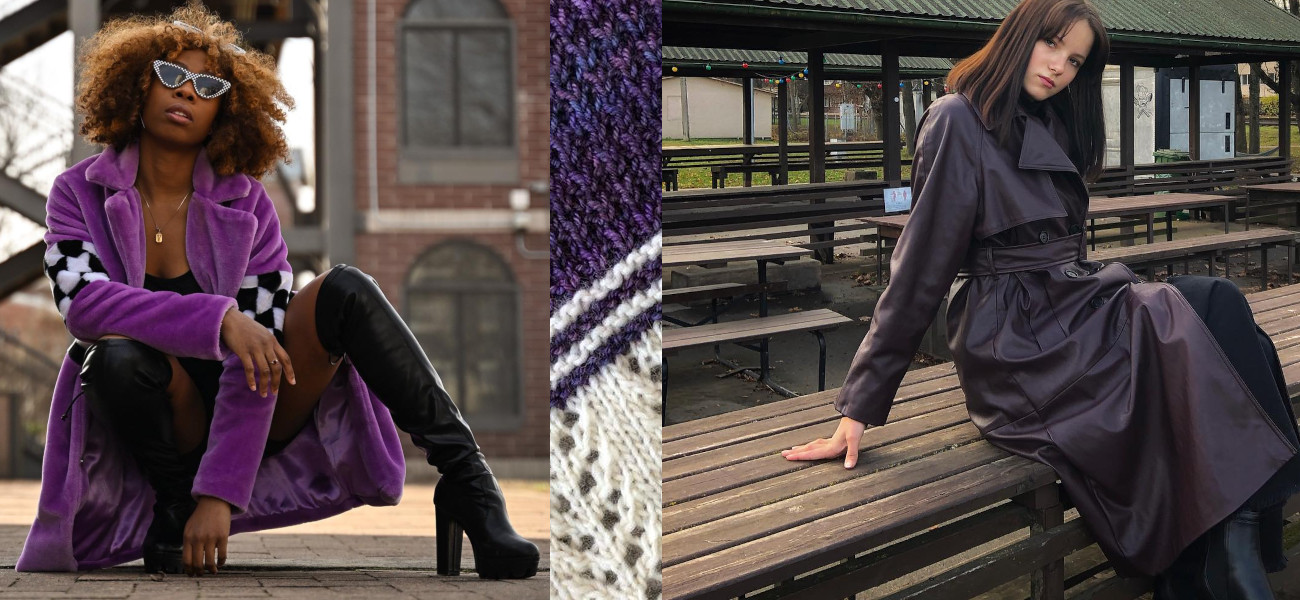 Is it time to bid farewell to the vibrant lilacs of summer, or can you wear it aesthetically even in winter?
The profound beauty and elegance of this hue have captivated our hearts for centuries, but there's something truly magical about how it comes alive on heavy winter clothes. In this editorial, we invite you to immerse yourself in the majestic allure of purple and discover how this noble color elevates winter fashion to new heights, making a bold statement while keeping you cozy and stylish.
Purple has long been associated with royalty, luxury, and power. Particularly the deep and rich tones evoke a sense of mystery and sophistication, instantly commanding attention and admiration. From the regal robes of kings and queens to the elaborate tapestries adorning palaces, purple has always symbolized opulence and grandeur.
In fashion, this symbolism of purple comes to full effect as winter sets in: This color finds its perfect match in heavy fabrics and sculptural cuts. They are the best to further amplify its stately charm.
But beyond its regal beauty, purple also carries a softer, feminine meaning. It represents creativity, spirituality, and transformation. What a perfect match for 2023 with the nascent trend of accentuating femininity, either the light or the dark aspects of it!
So, let's delve into the winter mood, when nature undergoes its own metamorphosis and we can tap into our own inner creativity to embark on a journey of personal growth and self-discovery.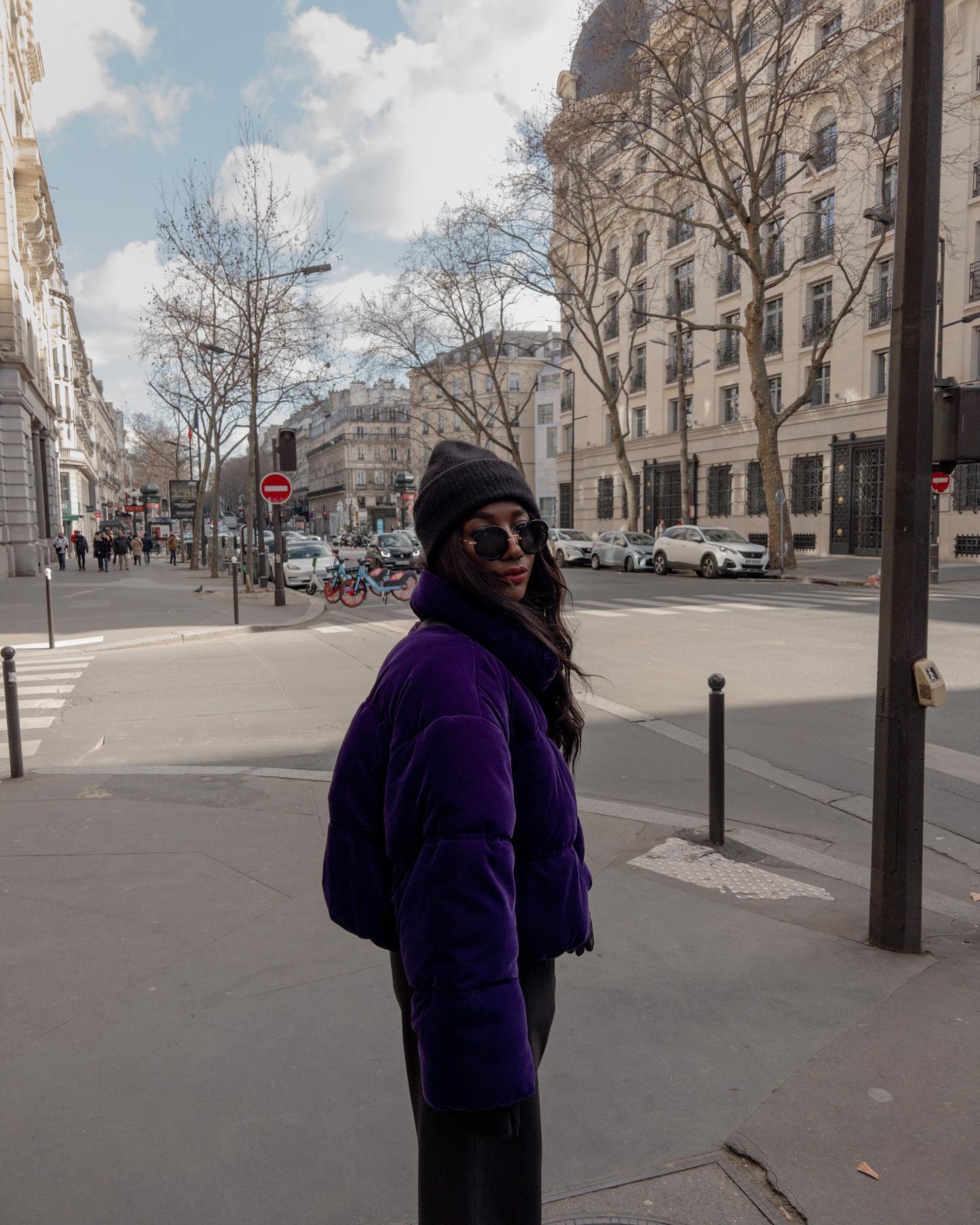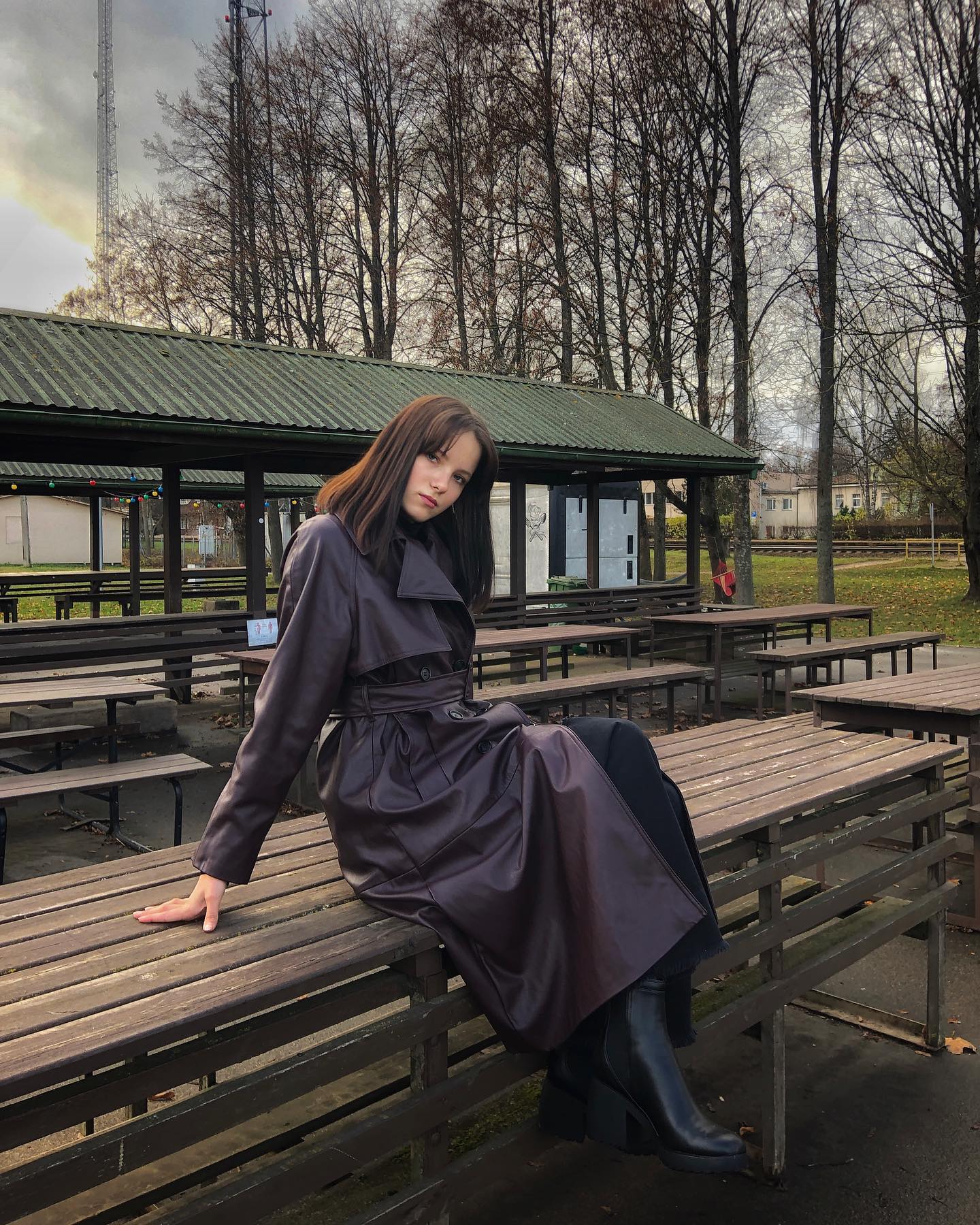 Photo by @aidabadji_
Baddie coat in very dark purple is always a good idea. Photo by @solderakrauze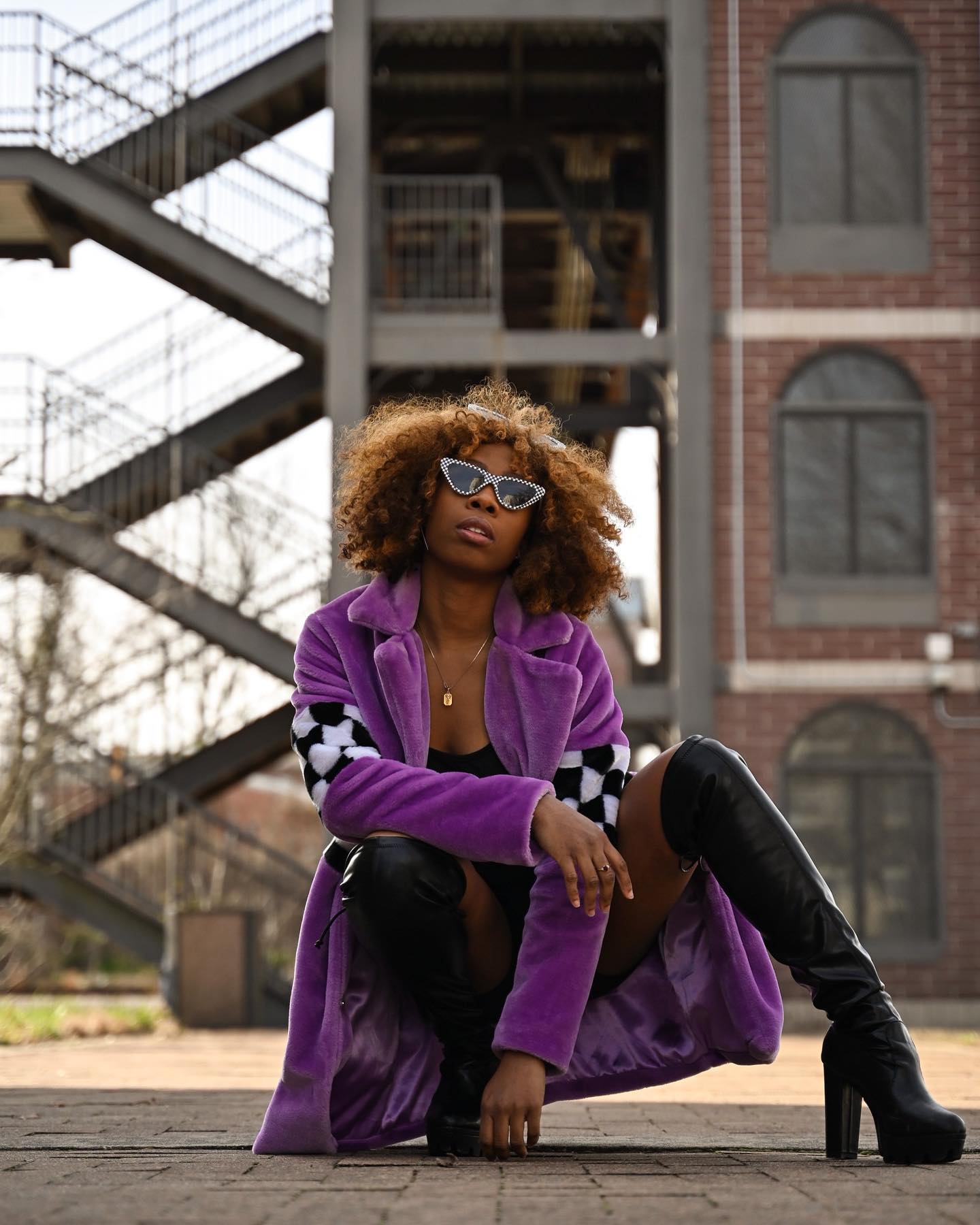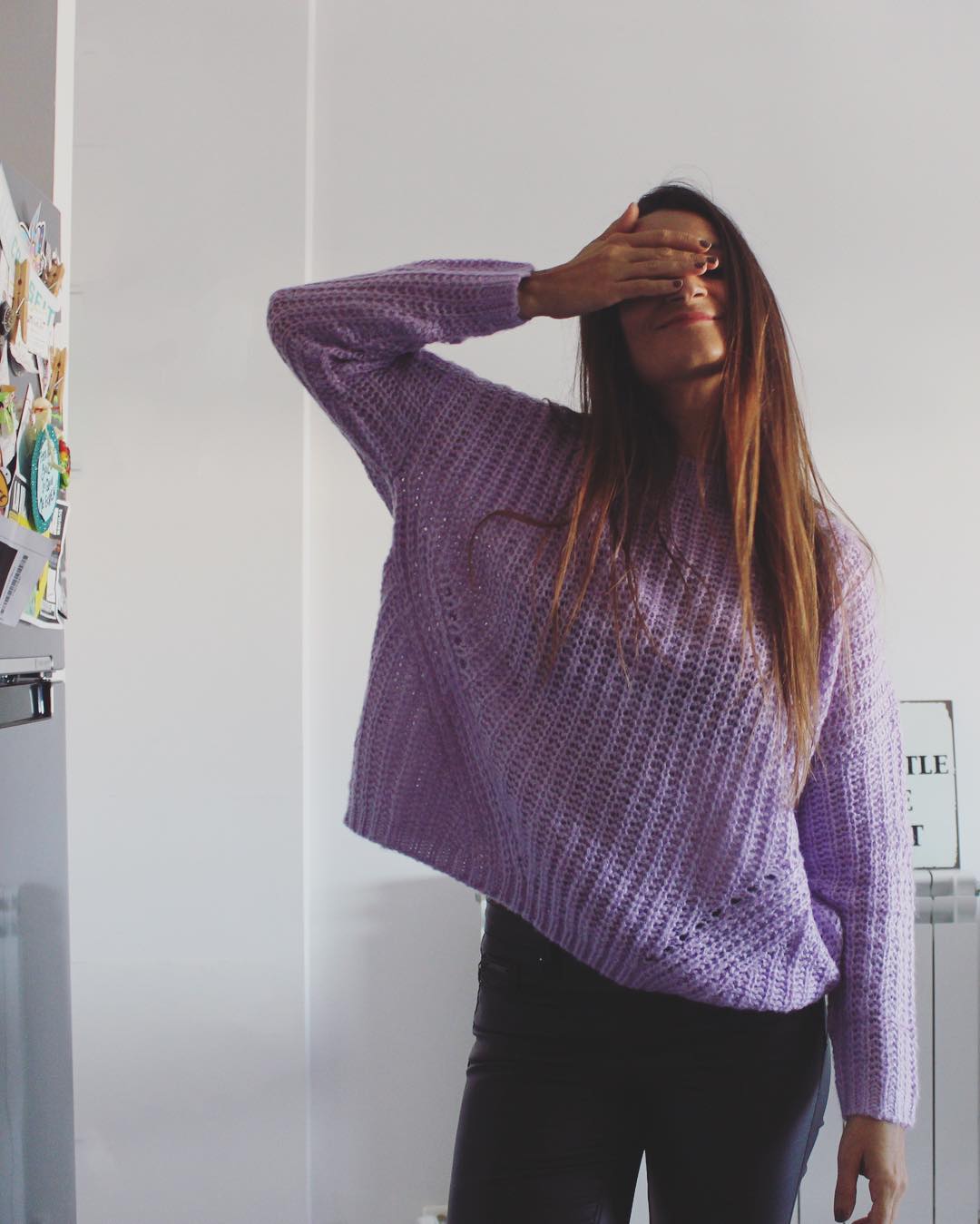 Photo by @i.am.qat
Photo by @erikawargc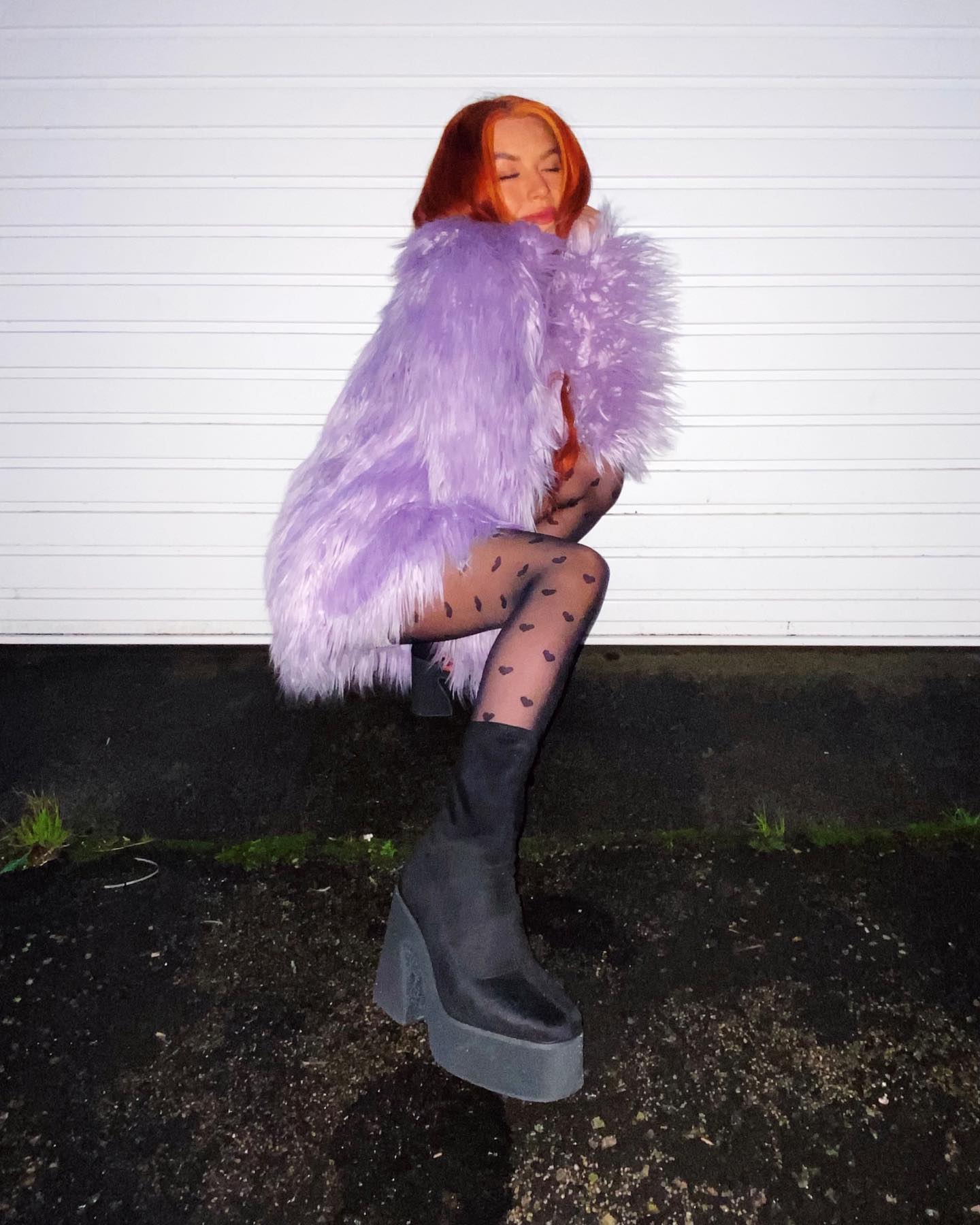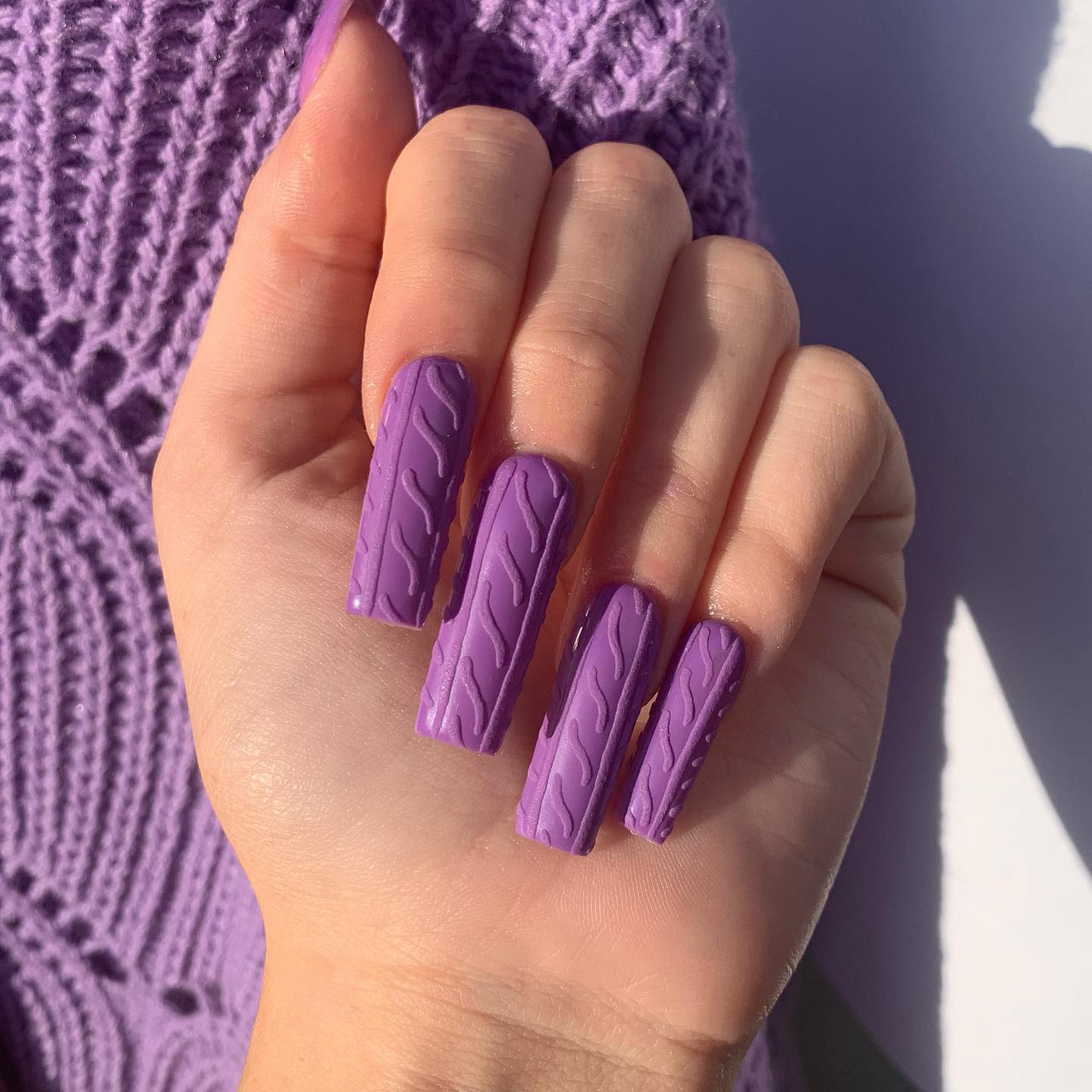 Photo by @amyjanegarrity
Pattern knit presson nails by @glamnails_bymeg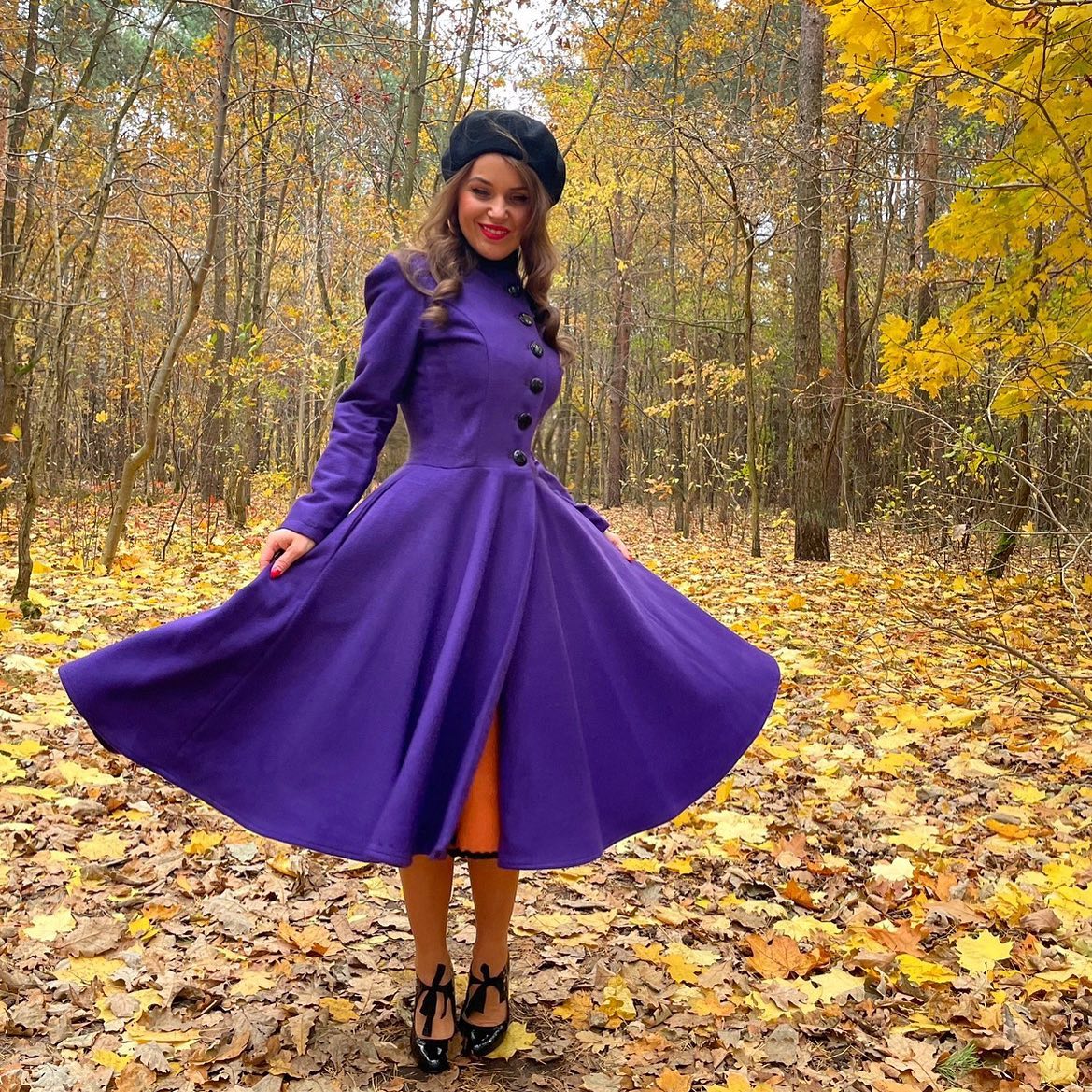 Velvet cape in the cottagecore aesthetic from GibsonGirlDress
Photo by @katerex_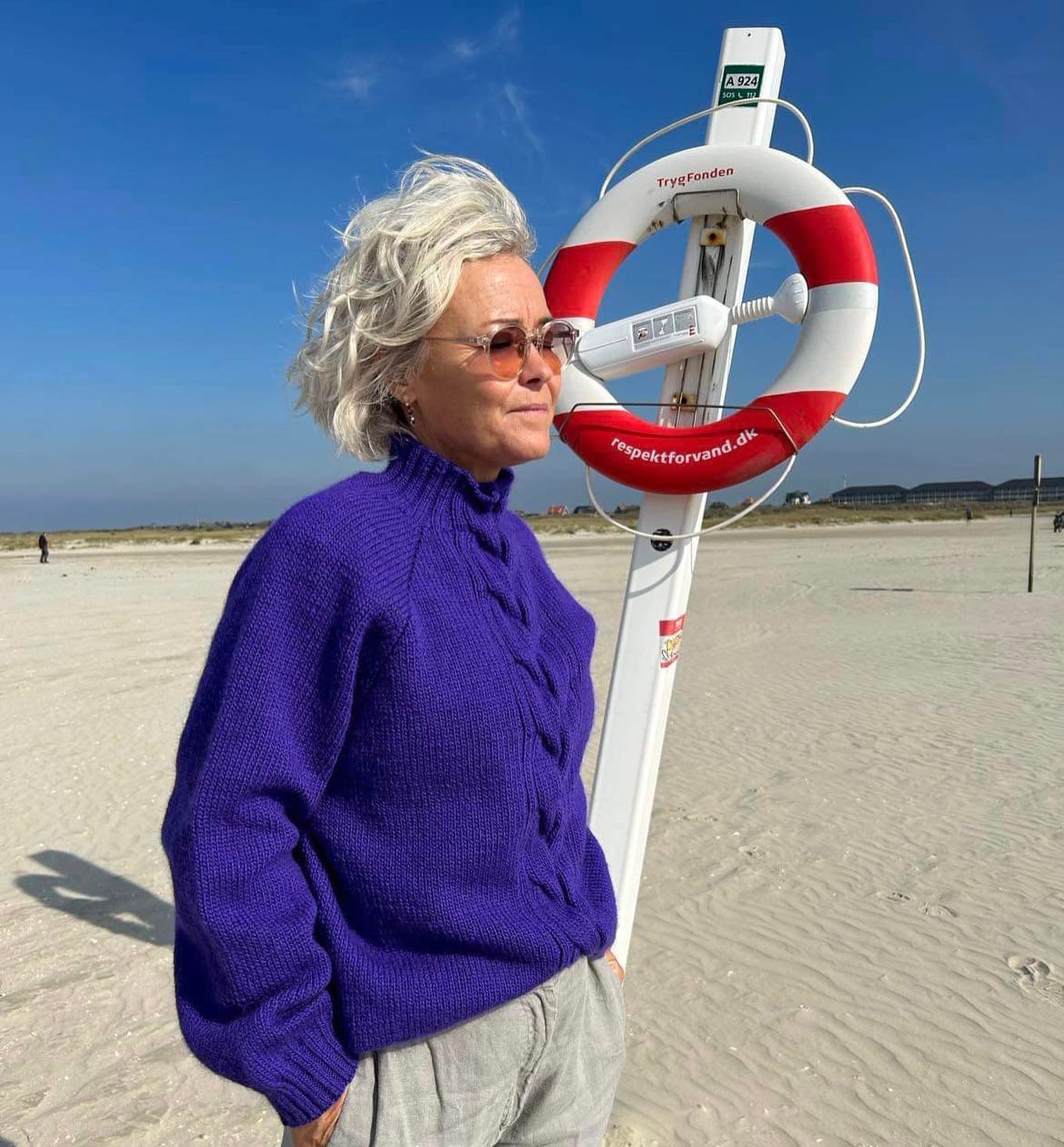 Knit (and photo) by @knitting_irene_
Retro checker pattern on a photo by @dentelle.moon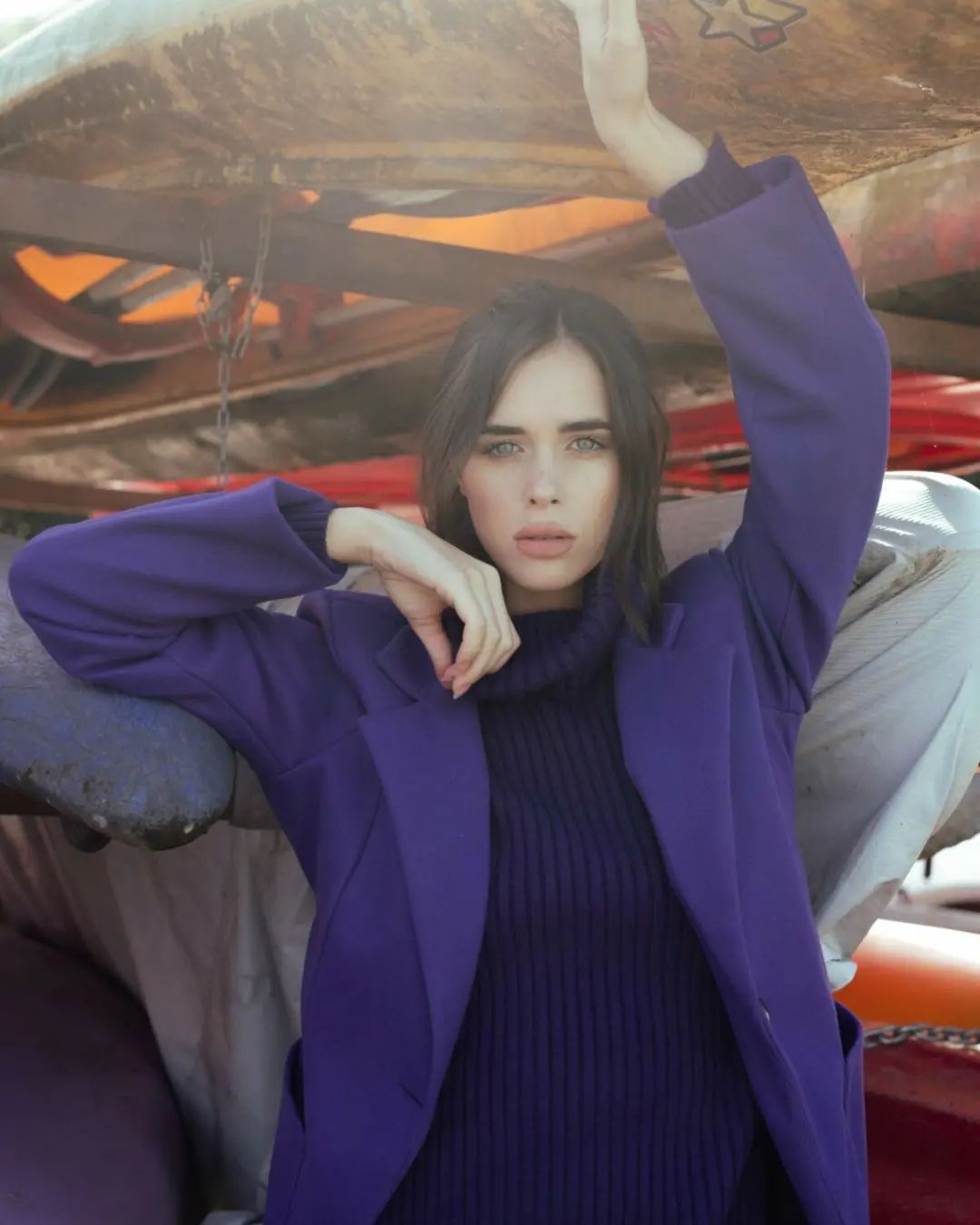 Dark purple always looks a bit extra. Go for sleek clothes in dark purple if you like the baddie aesthetic. Photo @ropalavada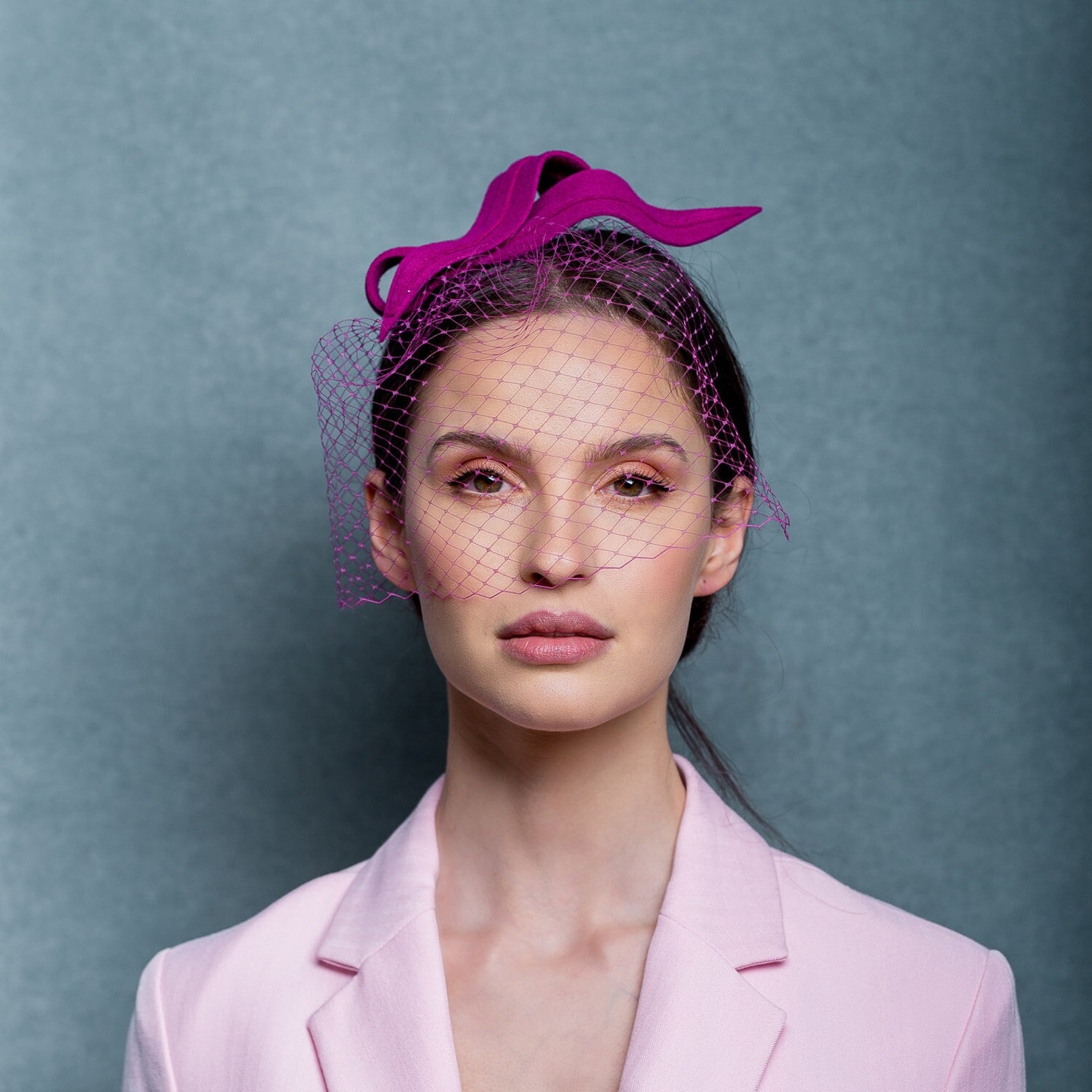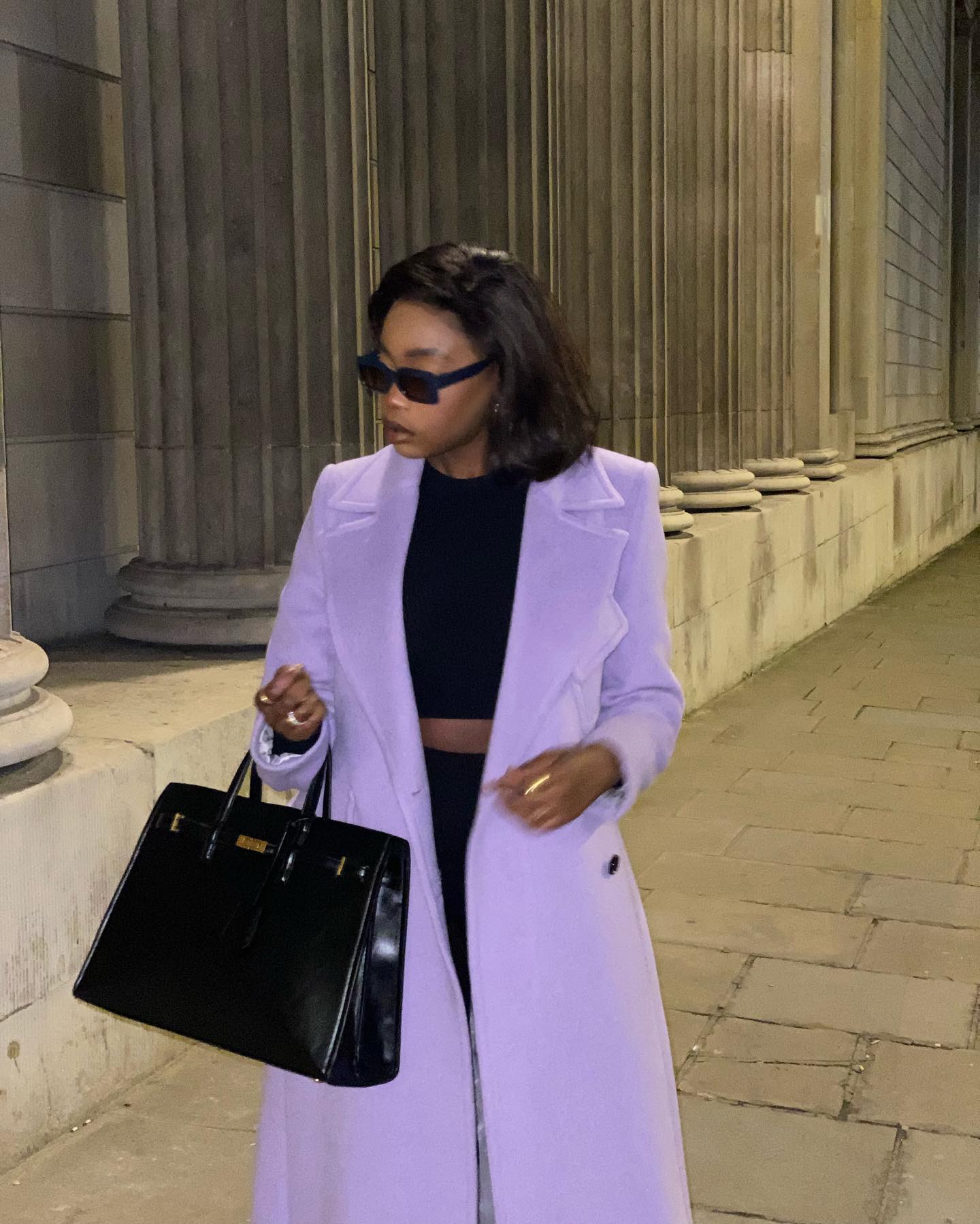 Felt fascinator from boZkaLuxuryHandmade
Minimalist coat on a photo by @tevalayldn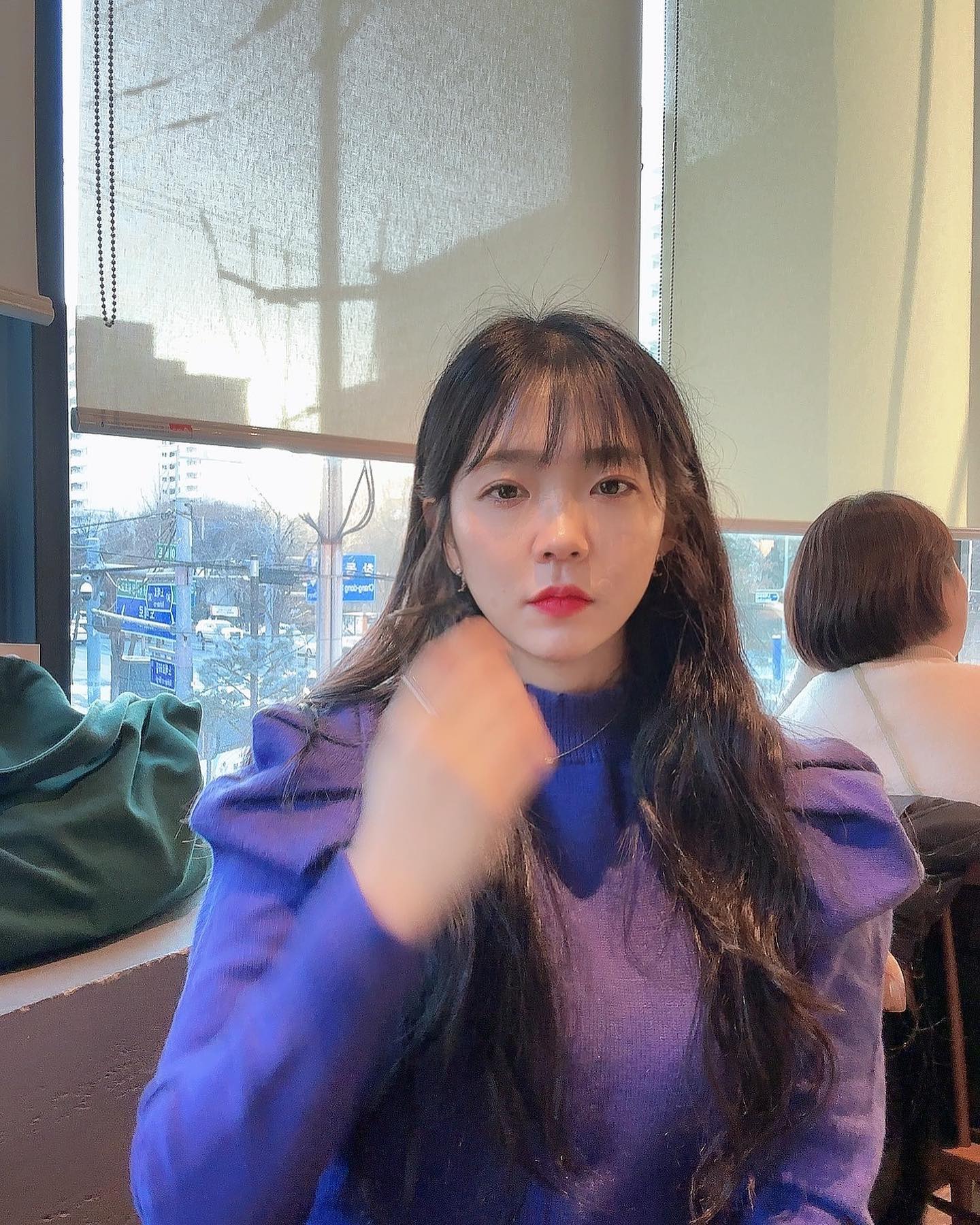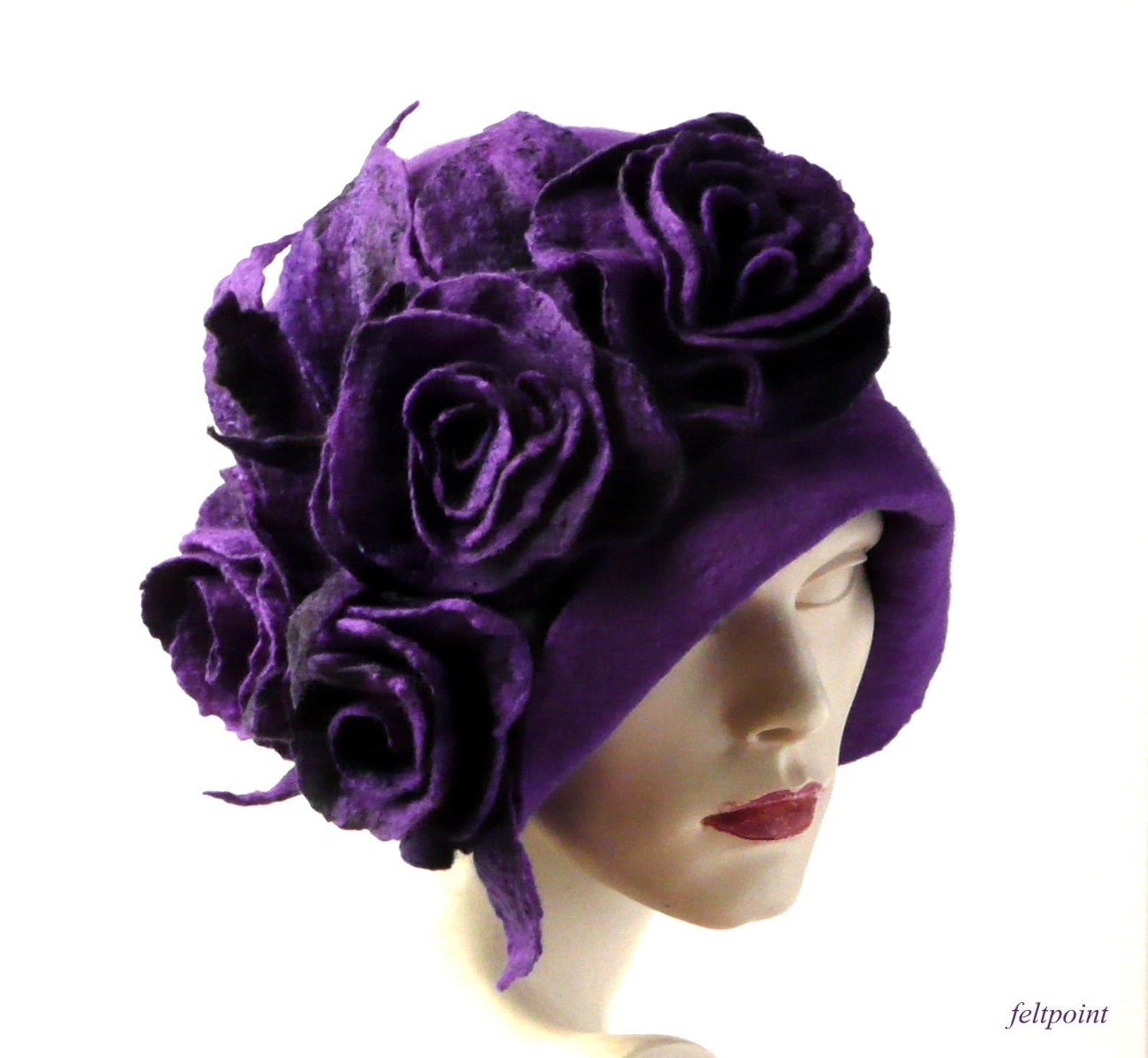 Victorian-minimalist knit on a photo by @0hhhh_hhhhh0
20s cloche hat from Feltpoint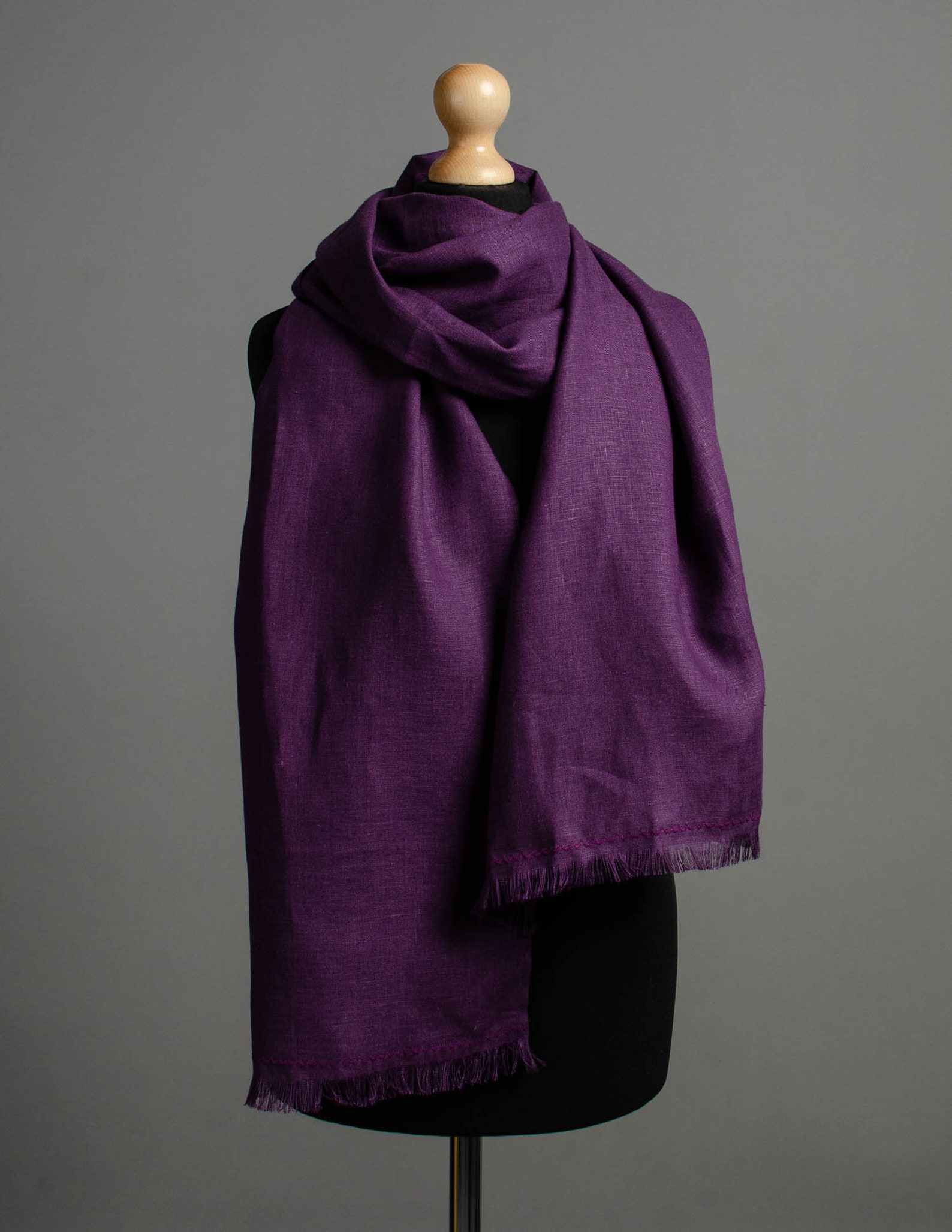 Unisex scarf in eggplant purple from LinenStitchStore
Photo by @berlinjesus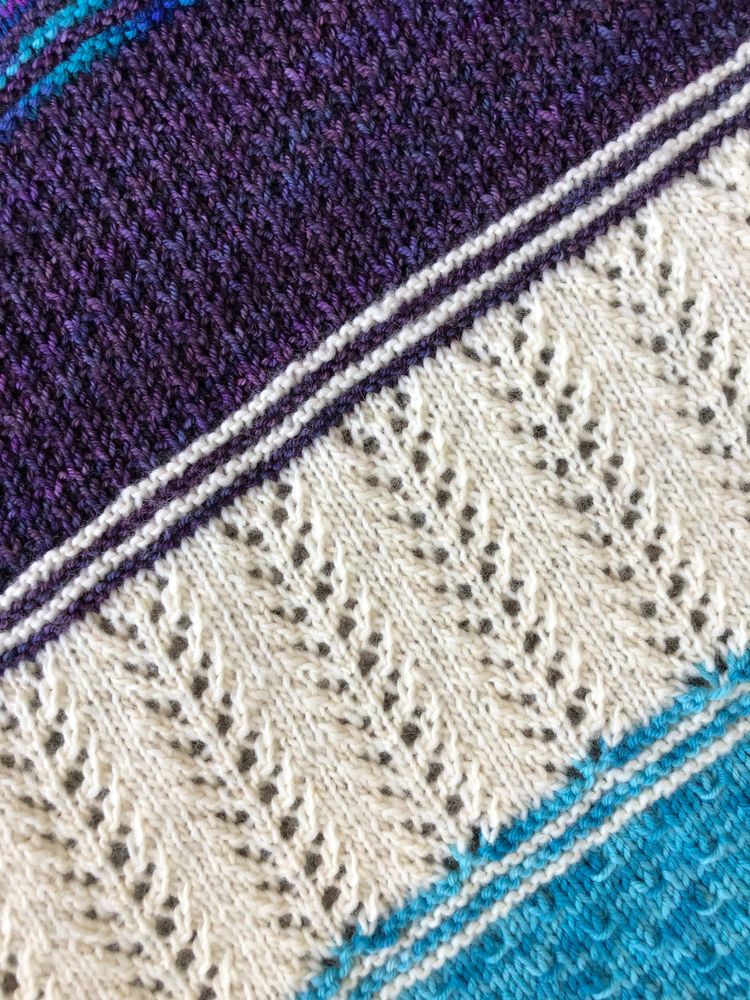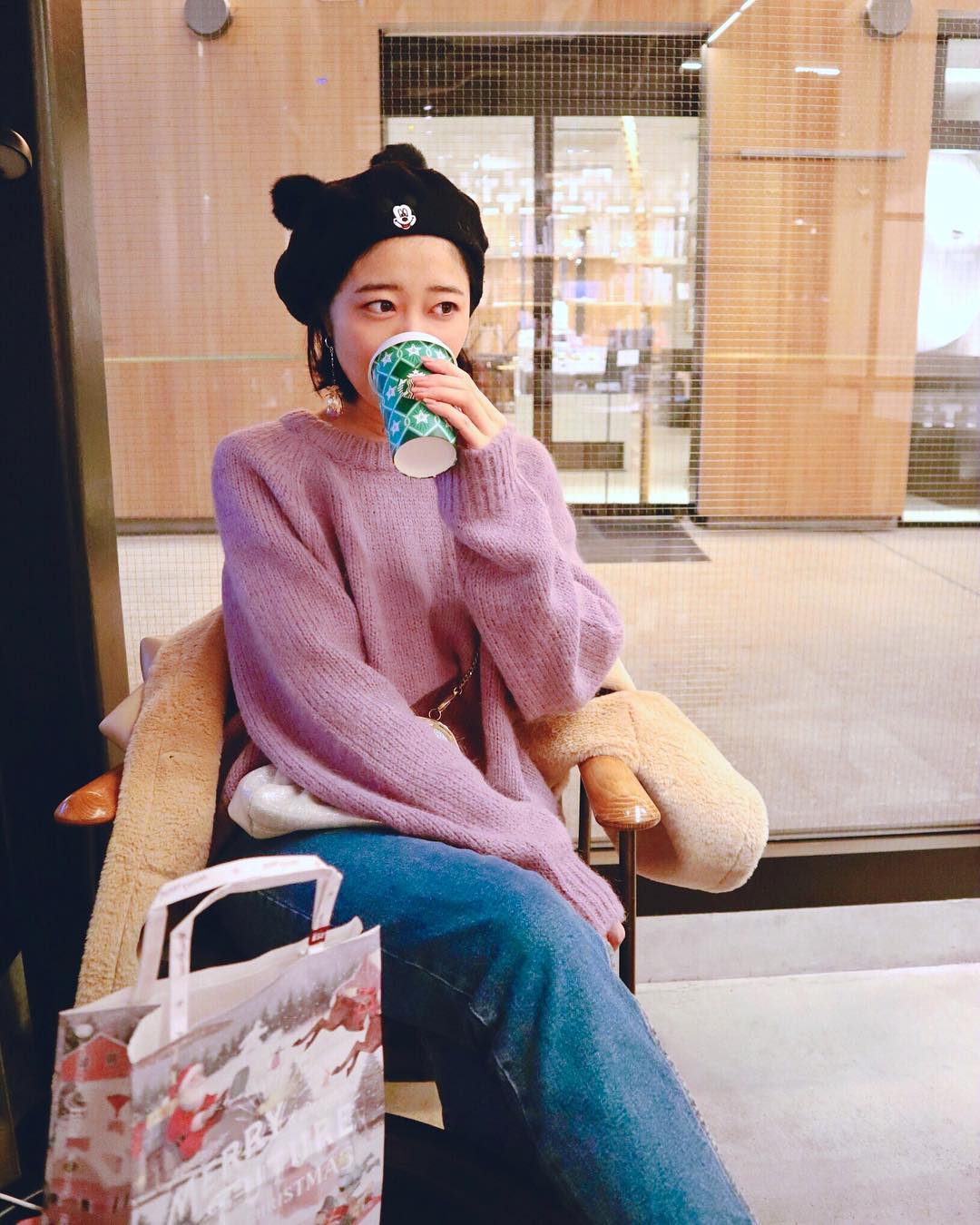 Simple kawaii outfit on a photo from @nakajima_natsuki
When draped on winter garments, purple takes on a whole new level of magnificence. Deep plum, majestic amethyst, and rich violet hues bring a sense of drama and intensity to coats, sweaters, and scarves. These heavier textiles not only provide warmth and comfort during the colder months but also enhance the depth and saturation of the color, creating an even more striking visual impact.
Winter outfits in shades of purple exude an air of confidence and refinement. Whether you opt for a sumptuous cashmere sweater in a deep eggplant hue or a plush velvet coat in royal purple, these choices project an aura of sophistication that is both timeless and captivating. The juxtaposition of the luxurious fabric and the noble color creates a sartorial harmony, making purple the perfect choice for those seeking to make a statement and stand out from the crowd.
This winter, dare to embrace the regal allure of purple in your wardrobe. Let it infuse your outfits with an unmistakable sense of nobility and grace. From deep and dark shades to vibrant and jewel-like tones, purple offers endless possibilities for creating memorable and captivating looks. So, don't shy away from this majestic color—let it weave its enchanting spell and elevate your winter fashion to new heights.
The Aesthetic Subcultures Best For Purple In 2023
Dark Academia: The intellectual and scholarly aesthetic of Dark Academia pairs beautifully with shades of purple. The deep, moody tones create a sense of sophistication and mystery, reflecting the timeless elegance of this subculture.
Witchcore (Witchy): Black is the first color one thinks of with this subculture, but purple has always been associated with mysticism and magic, too. That makes it a perfect fit for the witchy aesthetics. Whether it's deep plum hues or vibrant violet shades, purple adds an enchanting touch to this subculture's spellbinding fashion and decor choices.
Fairycore: With its whimsical and ethereal vibes, fairycore embraces the enchantment of nature and fantasy. The soft pastel lavenders and lilacs found in the purple palette perfectly complement the dreamy aesthetics of this subculture.
Glam Rock: Purple has long been a staple in the world of rock and roll, and it finds a natural home in the glam rock aesthetic. From vibrant amethyst shades to metallic purples, this color adds a touch of extravagance and theatricality to the bold and flamboyant style of glam rock.
Cyberpunk: In the futuristic world of cyberpunk, vibrant neon colors reign supreme, and purple is no exception. The electric purples and ultraviolet hues evoke a sense of technological advancement and otherworldly aesthetics, making it a fitting choice for this subculture.
Cottagecore: Purple flowers in full bloom and lavender fields are often associated with the cozy and rustic aesthetics of cottagecore. Incorporating shades of lavender and lilac into clothing, decor, and accessories can enhance the nostalgic and serene atmosphere of this subculture.
Kawaii: The cute and playful vibes of the kawaii aesthetic can be enhanced with the addition of purple hues. Pastel purples and lavender shades complement the adorable and whimsical elements of this subculture, adding an extra dose of sweetness to the overall aesthetic.
Victorian: Purple has a long history of being associated with royalty, making it a natural fit for vintage and Victorian aesthetics. Deep purple velvets and rich plum tones evoke a sense of old-world elegance, providing a touch of opulence to fashion and decor choices.
Vaporwave: With its retro-futuristic vibes and nostalgia for the '80s and '90s, vaporwave embraces vibrant and saturated colors, including shades of purple. The neon purples and dreamy lavender hues add an atmospheric and surreal element to the visual aesthetics of this subculture.
Grunge: While grunge fashion often leans towards darker colors, purple can be used as an accent to add a hint of depth and complexity. Deep purples and maroon shades can provide a moody and edgy twist to the grunge aesthetic, creating a unique and alternative look.