Slay All Day: 10 Classiest Light Pink Nail Designs To Try
Hero nail art by @minea.nails
Winter can be dreary and make us all feel a bit blue, so why not spruce up our nails with some glimmering, light pink nail polish shades?
Light pink nails are a great choice if you're an aspiring soft girl, but also if you're a minimalist, a lover of the old-money classic femininity, or someone who just likes to look bougie.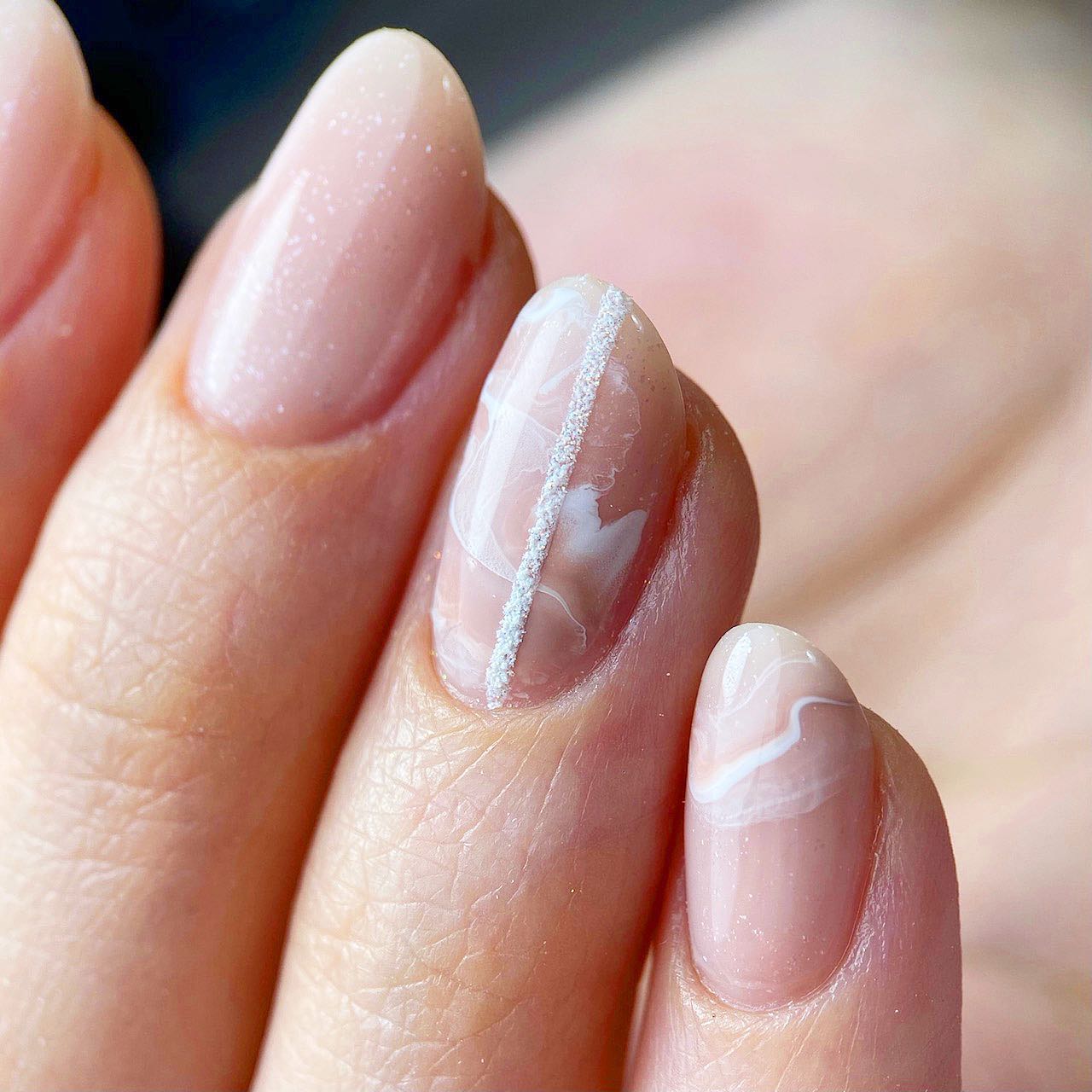 Gentle marble art by @emmanuelagargiulo.nails
We've rounded up the most dazzling and classy options to give you all your inspiration for new looks this winter. From the chic pastel pinks to the wintery holo glaze, we've got all the glam shades you need to keep up with the trends.
Light pink base with silver French top by @krr.nailss
Whether you love something subtle or something with a classy amount of sparkle, one of these beauty brands has the perfect shade for you!
Keep reading to find out all the top contenders for your next nail salon appointment.
Capture the Sparkle: Winter Reimagined with These Light Pink Shades
It's time to show some love for the light pink manicure! This underrated color is making a serious comeback, and there are plenty of classy shades to choose from for any occasion. Be it an everyday work look, a high-profile event, or a girls' night out, these nail polishes will definitely turn heads in all the right ways.
Different Holo Taco shades by @emmas.nailart_
The Barbie movie recently sparked the trend of wearing pastel pinks in larger amounts than what was quite trendy before, and we're here for it. Why not wear a blush two-piece and coordinating light pink nail polish? This hue of girly glamour on a bossy outfit has just the right amount spice.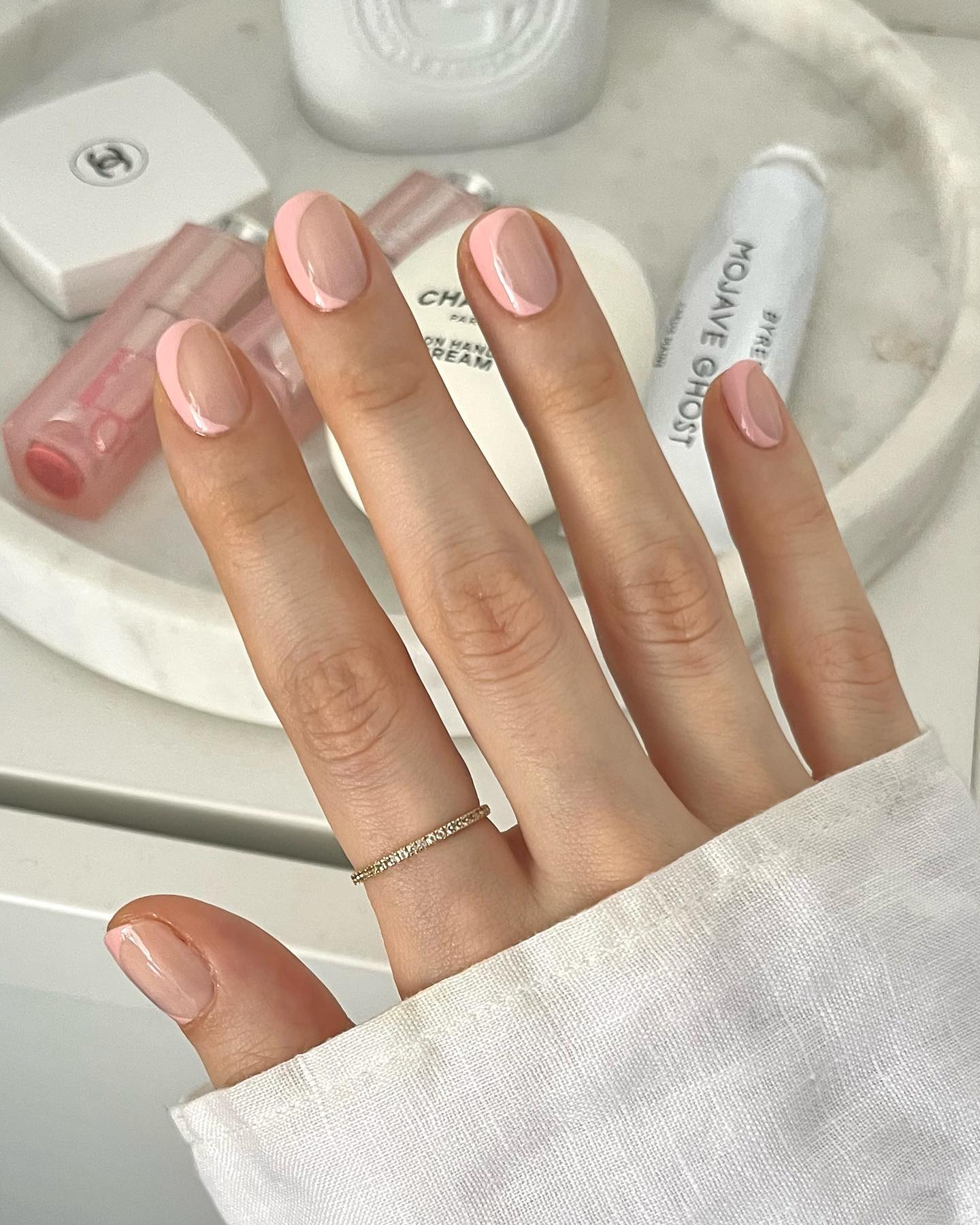 Super chic minimalist nail art via @pink_oblivion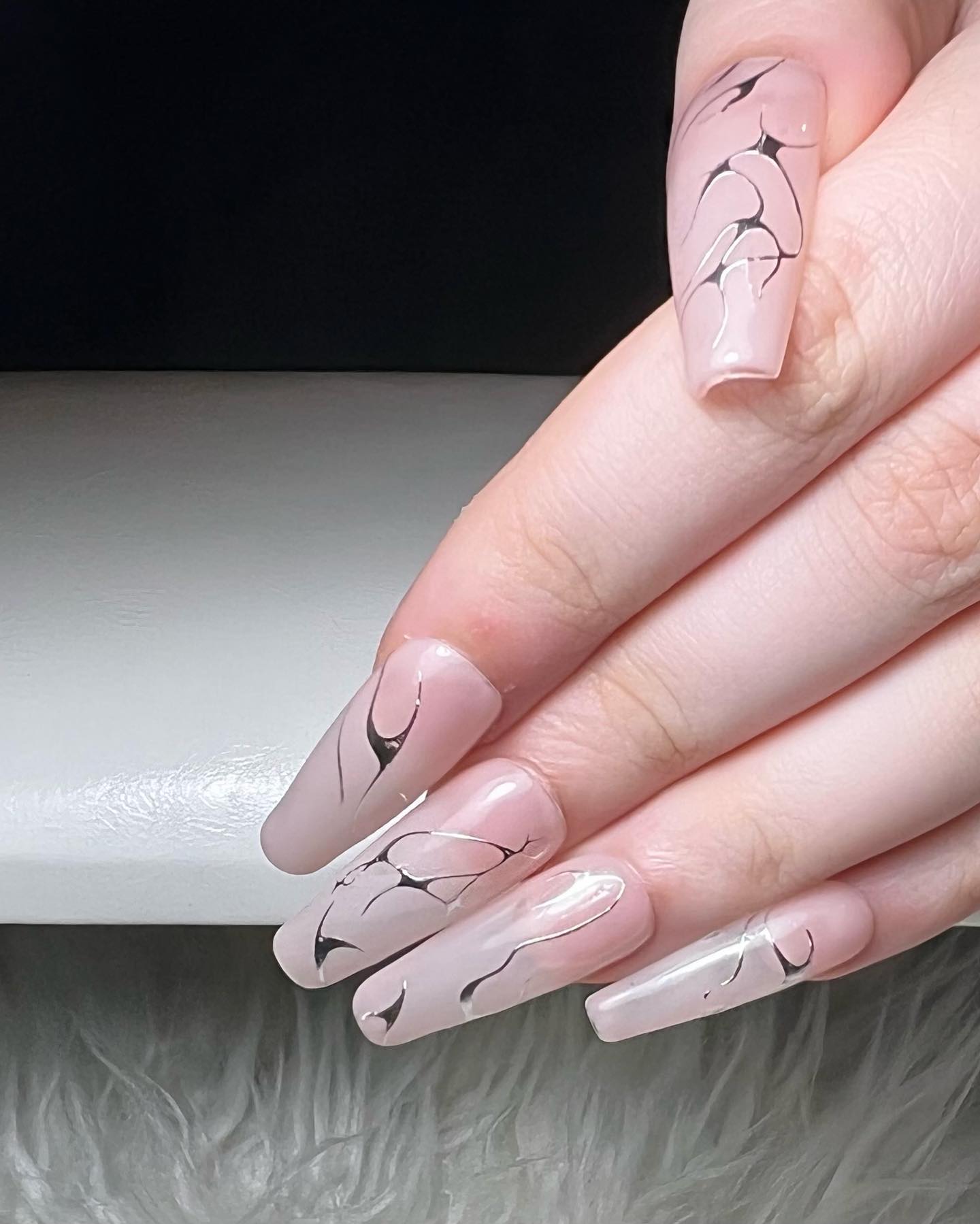 Silver stickers on a pale pink base by @manucure.oficial - BadTasteNails has similar as press-ons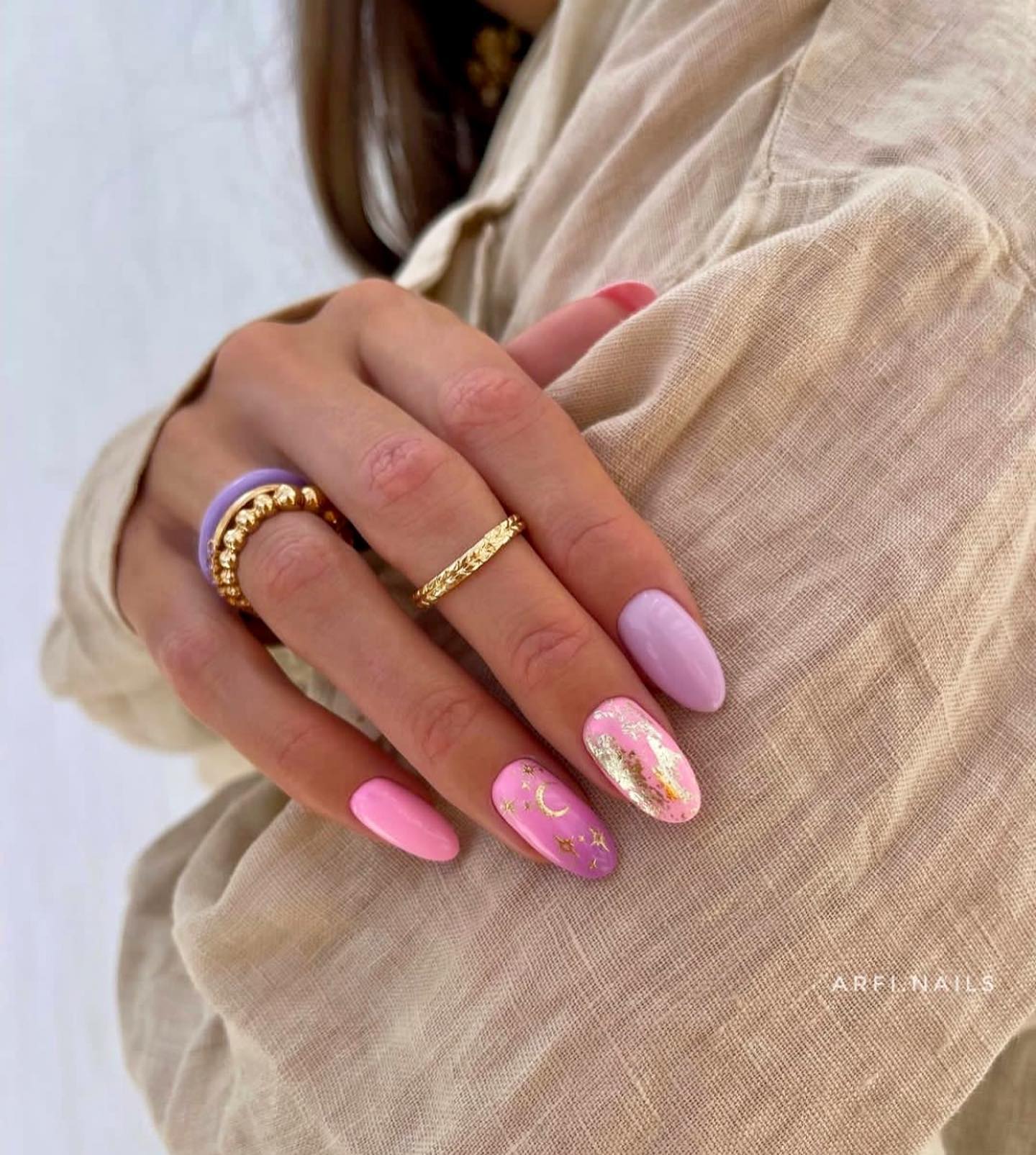 Pink and gold holiday glam from @arfi.nails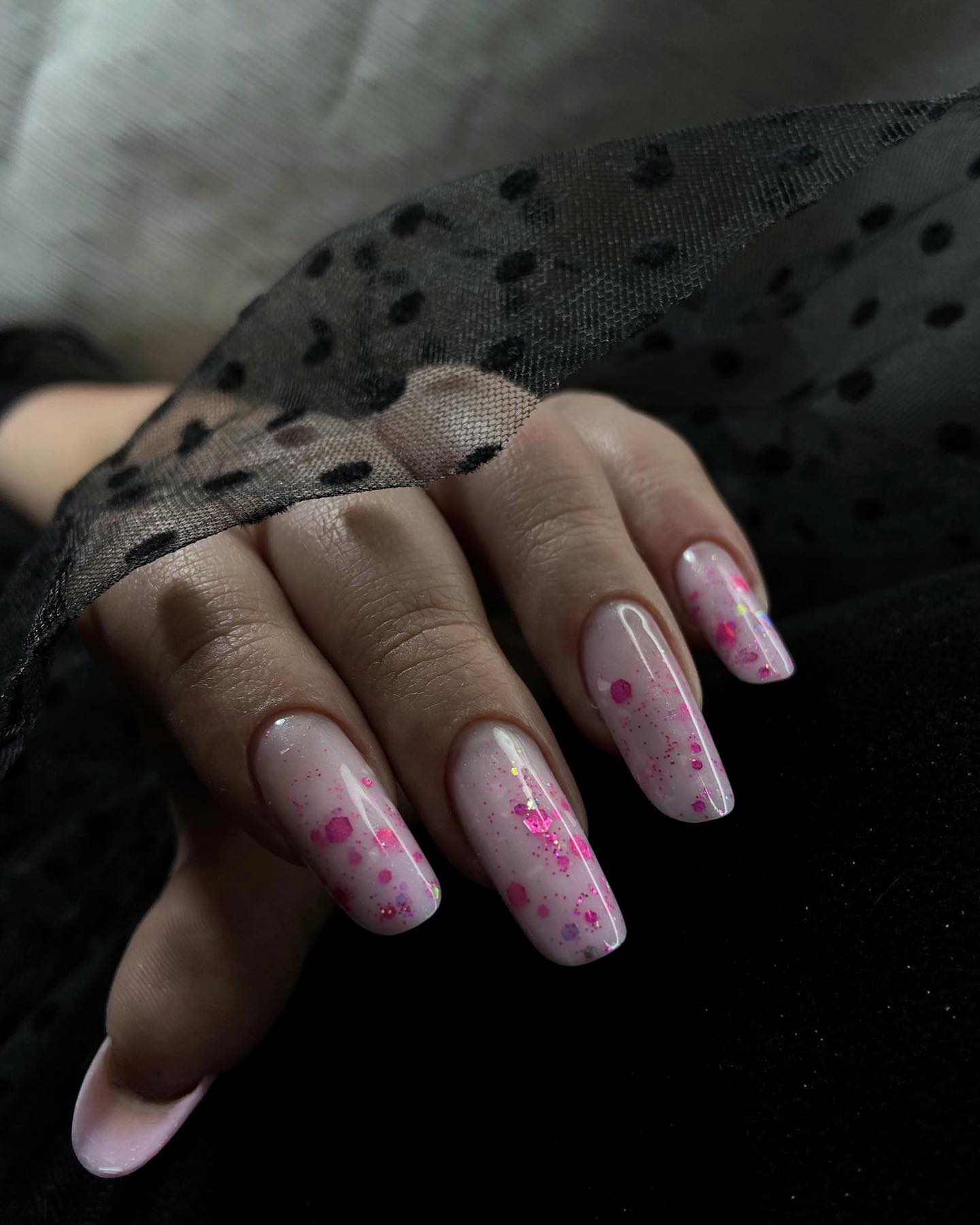 Dainty pink flocks by @irinaadavid
Simple and classy frosty pink nails by @thenailbar_byshauni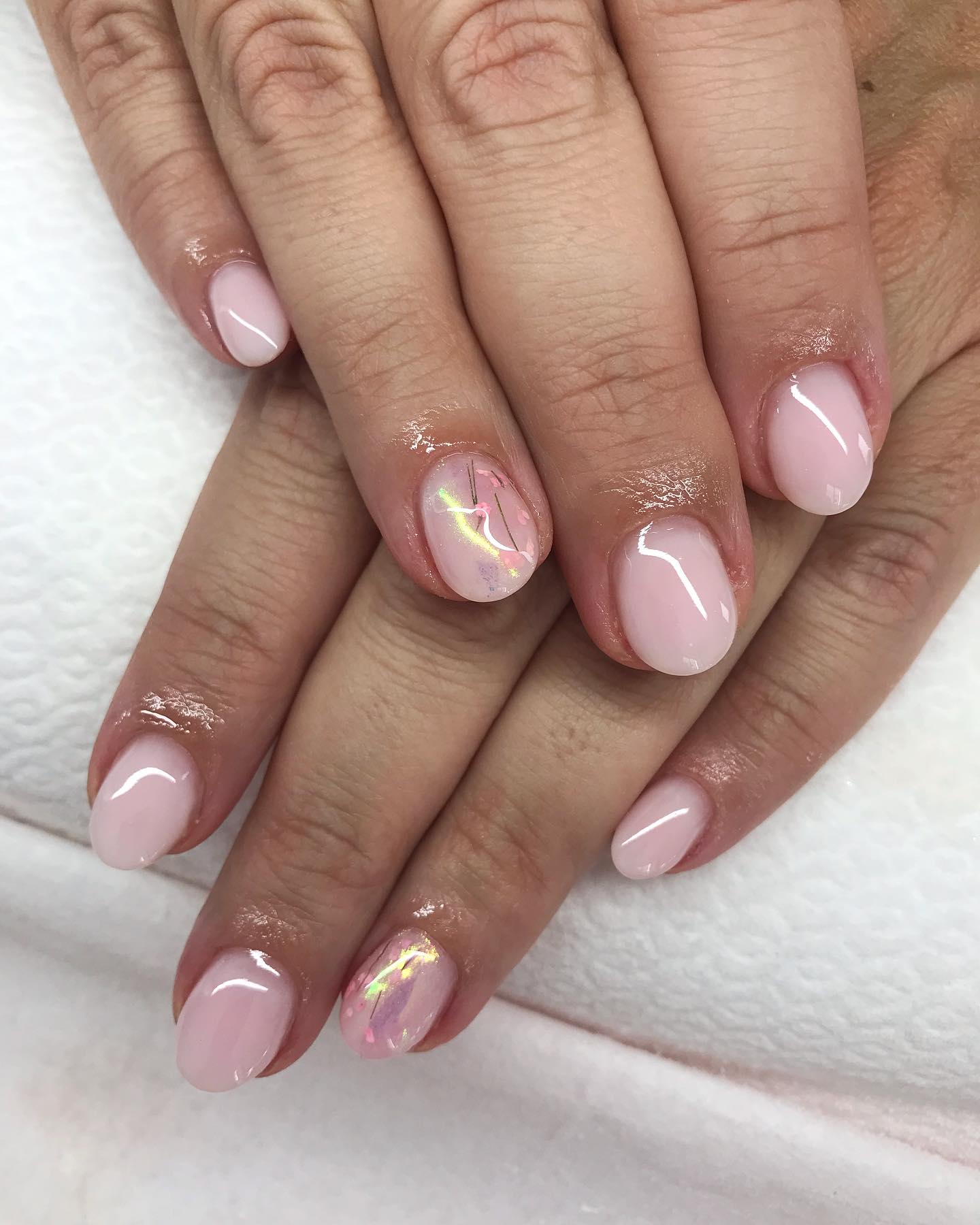 Light pink abstract nail art by @lelanailcare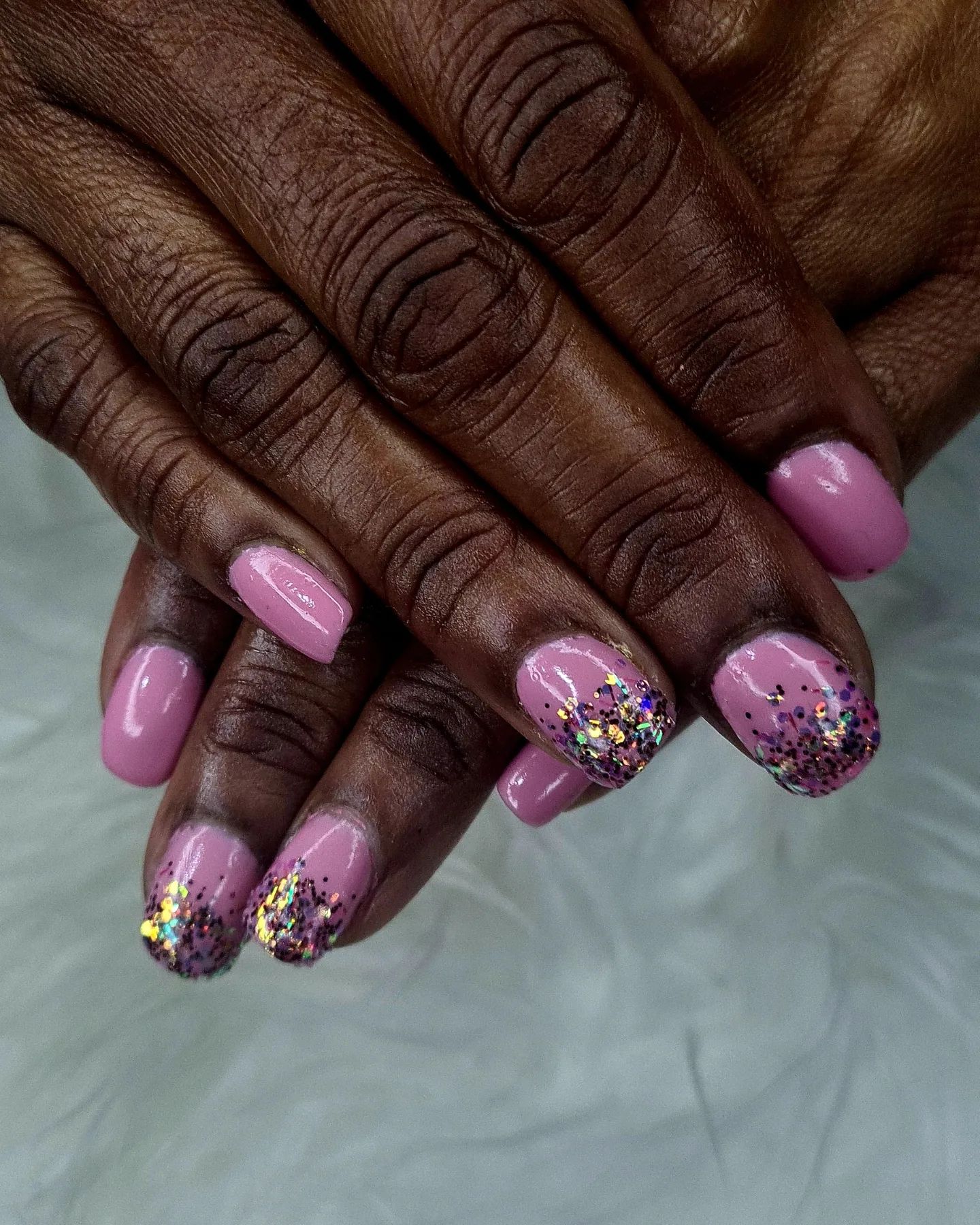 Another pink and gold, by @kavitas_beauty_bar
Want some brand inspo?
For everyday chic, look no further than the light pink nail polish shades by OPI. This brand has a wide selection of classic pale pink shades that can provide an effortless, low-maintenance look. Plus, you can handle any task head-on with these ultra-durable polishes.
If you're looking to up the glam factor, Essie's limited-edition Luxeffects Glitter Nail Polish in Disco Glam is the perfect pick. It's a holographic baby pink shade that adds a touch of sparkle to every outfit.
For something more subtle, China Glaze's Crystal Ball is a top pick. This pearlescent pink lacquer is a subtle hint of beauty that won't be overlooked.
Finally, for a touch of luxe, Christian Louboutin's nail polish in Boogie Woogie is the ideal choice. This shimmery little number adds a touch of 'wow' to any look.
No matter what look you're going for, these light pink nail polishes will add a touch of class without compromising on style. Add one of these fun shades into your beauty routine and you'll be slaying all day.
---
Want to look stylish and polished? Get inspiration from the 2023 nail art from nail techs around the globe and try one of these light pink nail polishes. The light pink goes well with softcore aesthetic that is big this year, or with kawaii (that is big always and forever). to bring out the best in you.
From creamy shades to icy-pales, add your own twist and 'Slay All Day': find the perfect shade for you with this fresh look at today's classiest light pink products!