80s Aesthetic Vibe: Boldness Doesn't Get Old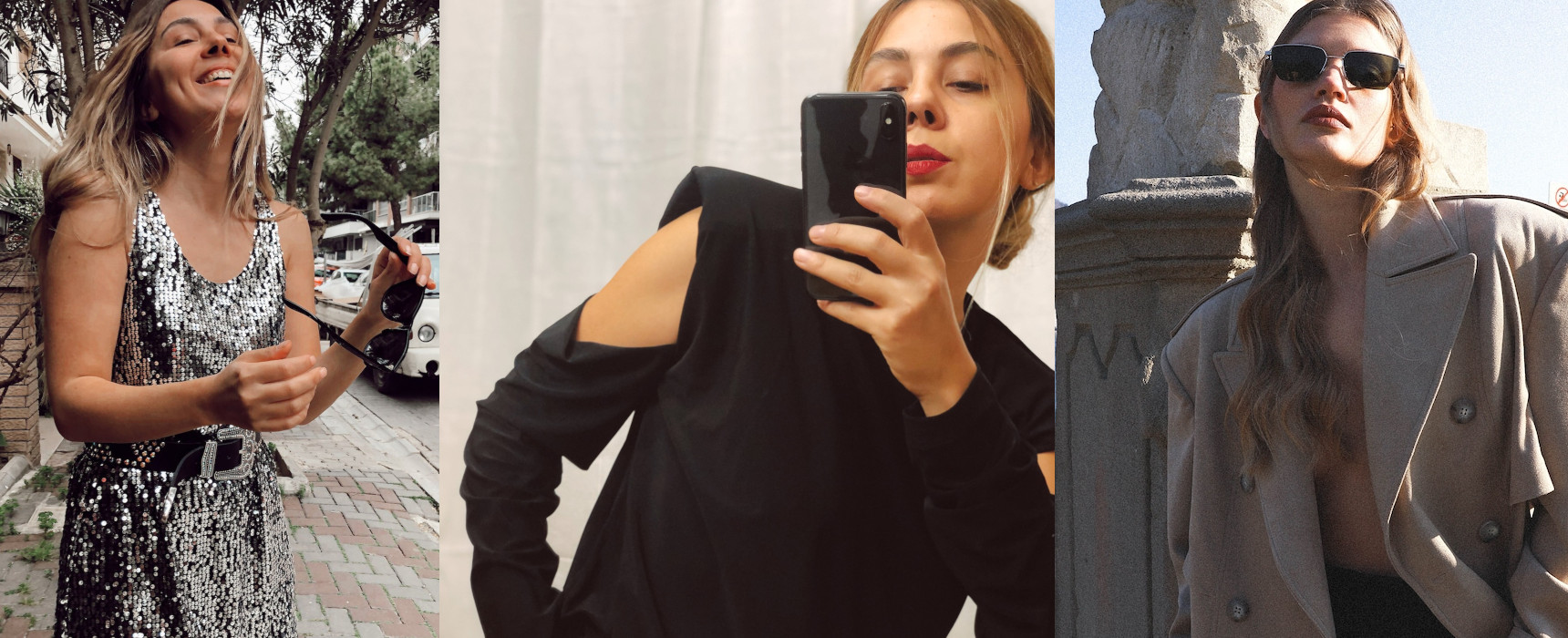 80s was the decade of the working girl, probably a relative of the 2000's hustler culture - but we owe a lot to it for the emancipation it brought.
The culture became more individualistic for it, and that's why some still criticize that change: There is the opinion that the hippies with their playful rejection of social conventions were the precursors of the yuppies who turned the liberation counterculture into the dog-eat-dog corporate mentality.
The way we see history depends on the interpretation, but it's beyond any doubt that the 80s was a decade of dramatic social and political change. It was the decade of the real empowerment for women, being the sleek corporate businesswoman was the aspiration of the moment.
Either way, the hippie culture of the 70s faded away and started being replaced by what we now know as the hustler culture. In the 80s, the idea was to work hard and play hard.
This era saw an explosion of bold colors, big shoulder pads, statement jewelry, and daring silhouettes that celebrated individualism while challenging traditional gender roles.
With the rise of feminism, women were becoming more empowered in their professional lives, leading to a newfound sense of independence and self-expression that was reflected in fashion.
As such, 80s style has become iconic for its mix of glamour and rebellion - pushing boundaries with its vibrant aesthetic while celebrating female empowerment.
The 80s fashion aesthetic for day: Power outfits
The typical 80s work outfit was a great example of the power dressing trend which emerged during this era.
It featured bold, oversized silhouettes and dramatic shapes and colors - often featuring layers of clothing, big hairstyles and statement jewelry.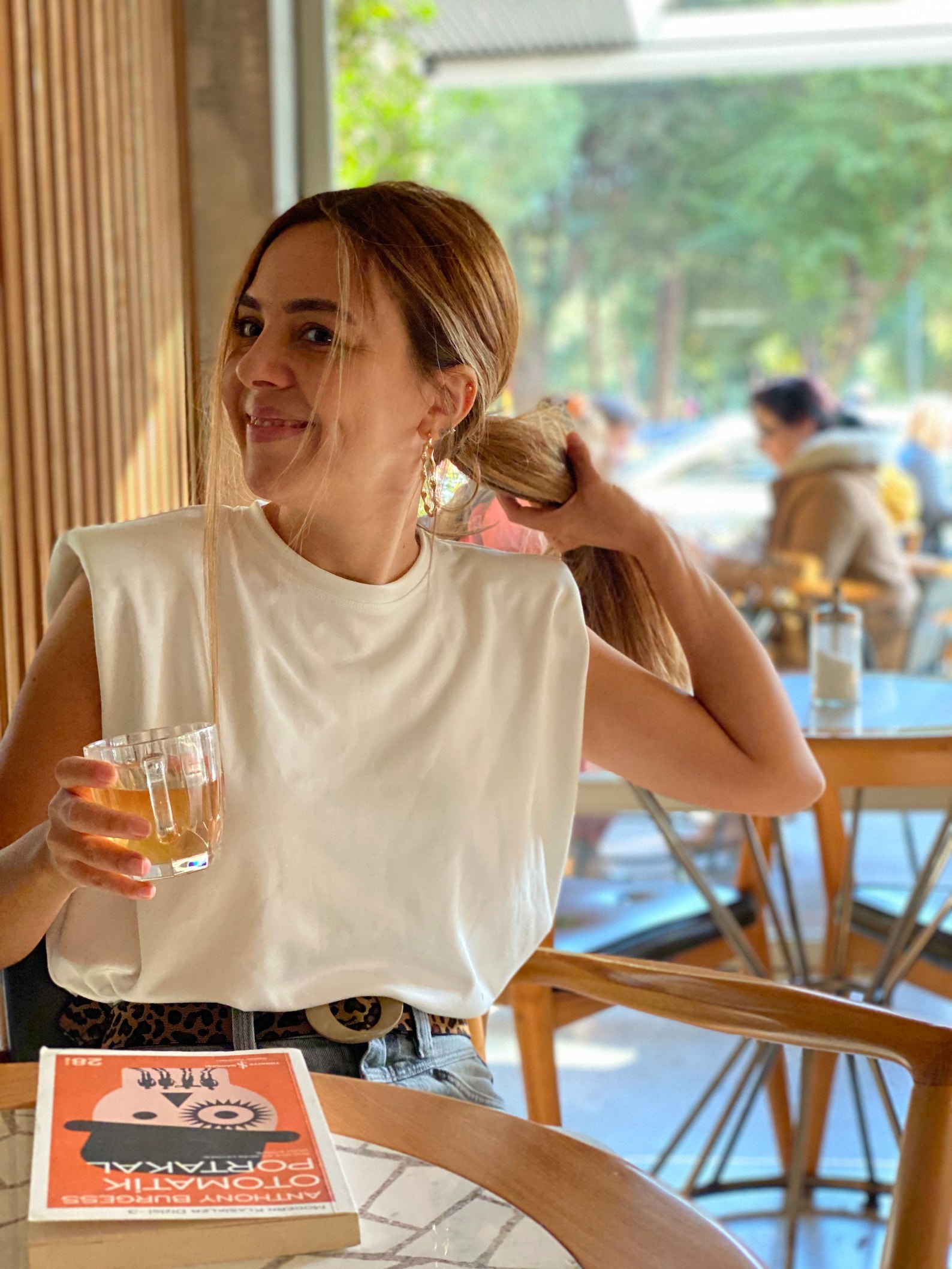 Muscle top with padded shoulders via HOELO on Etsy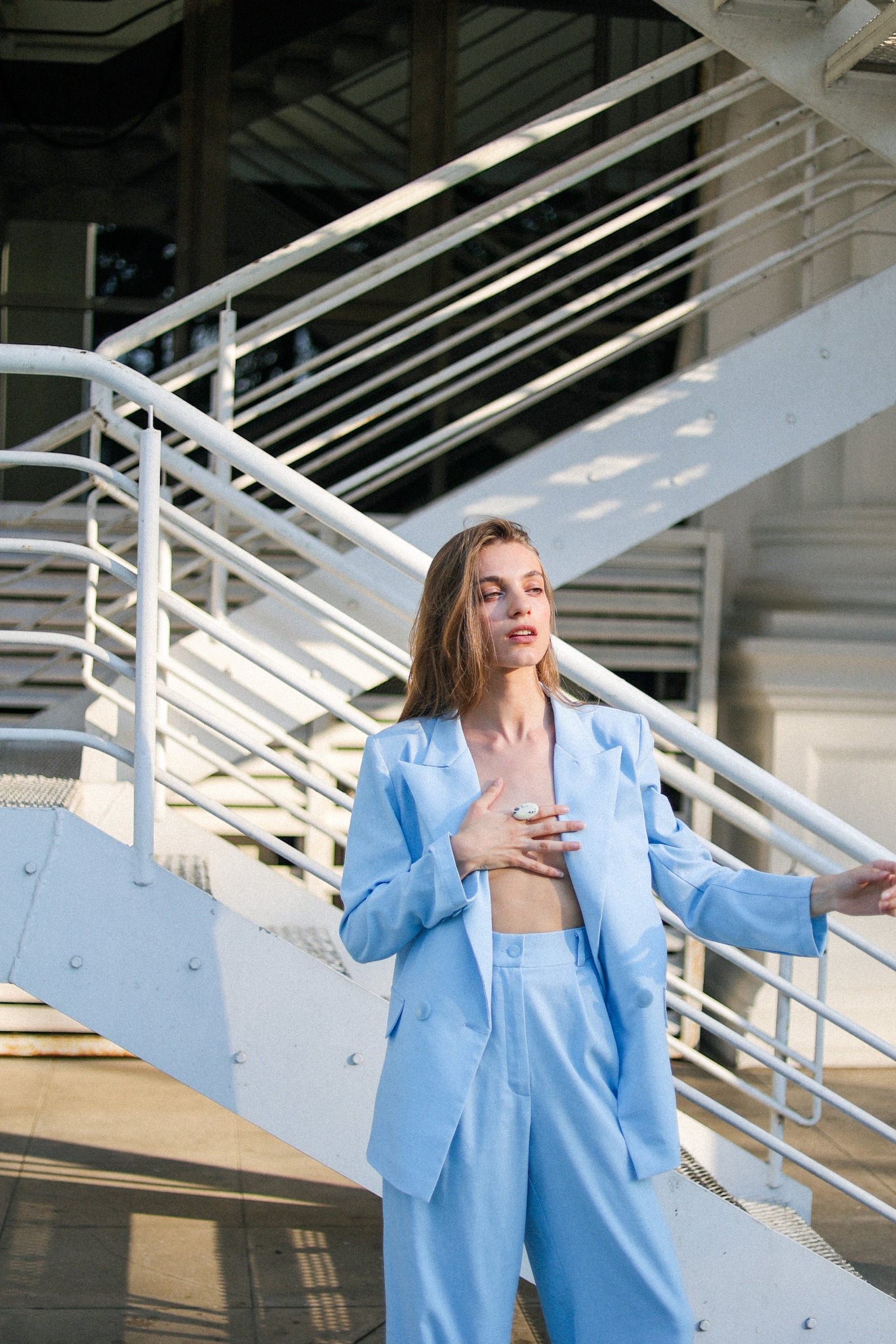 Linen 2 piece by MATTERSGEORGIA on Etsy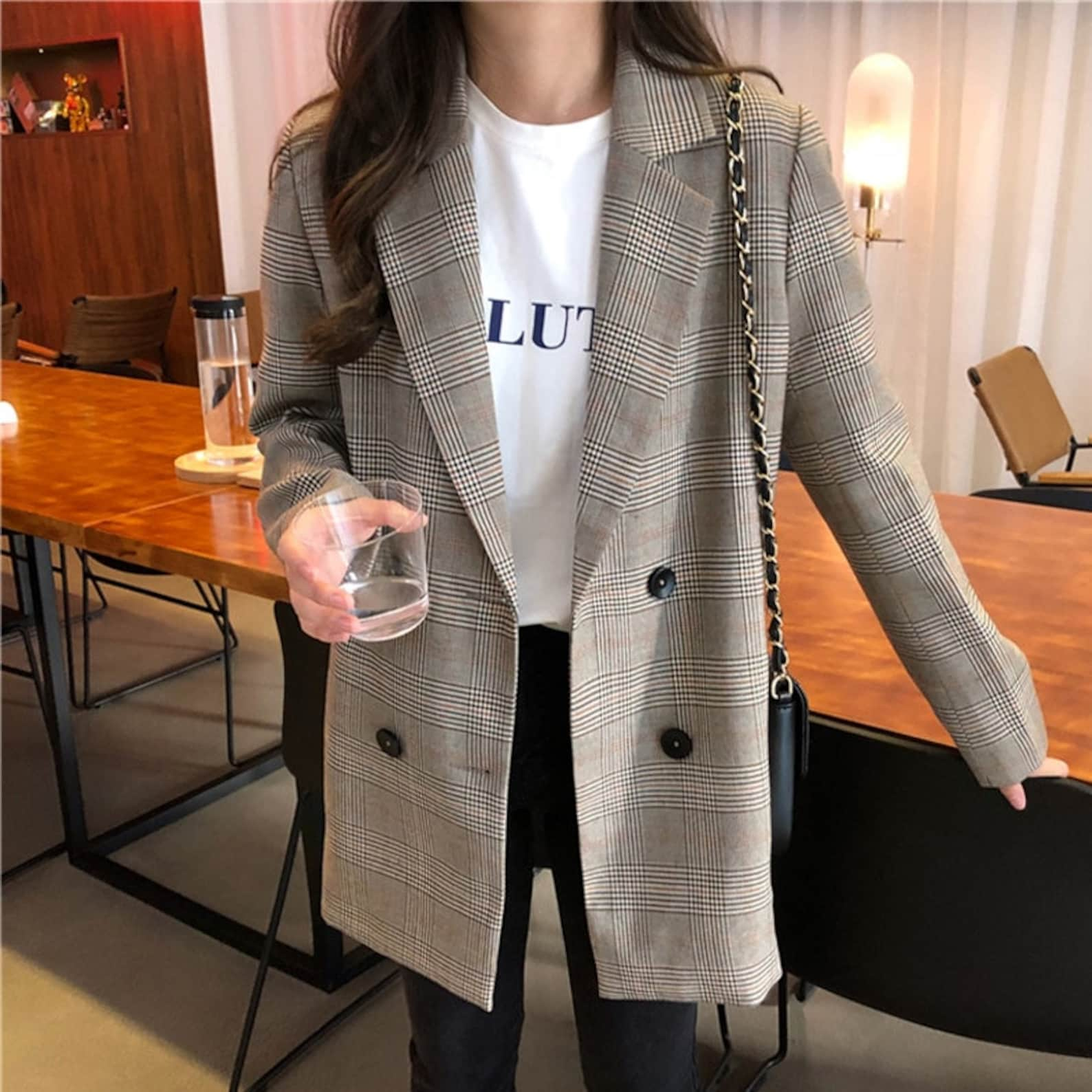 Academia-style padded blazer via lotoyou on Etsy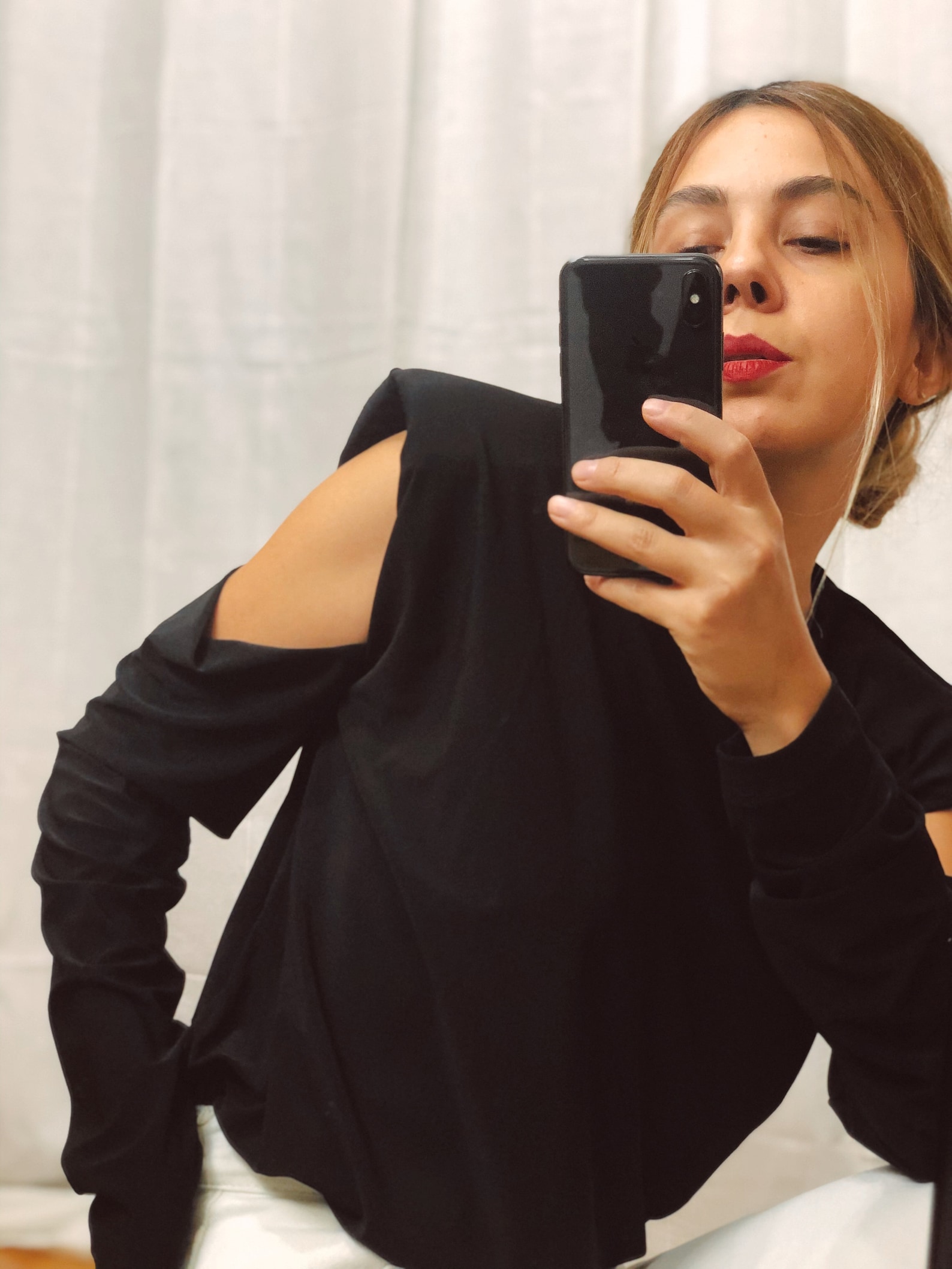 Padded top via HOELO on Etsy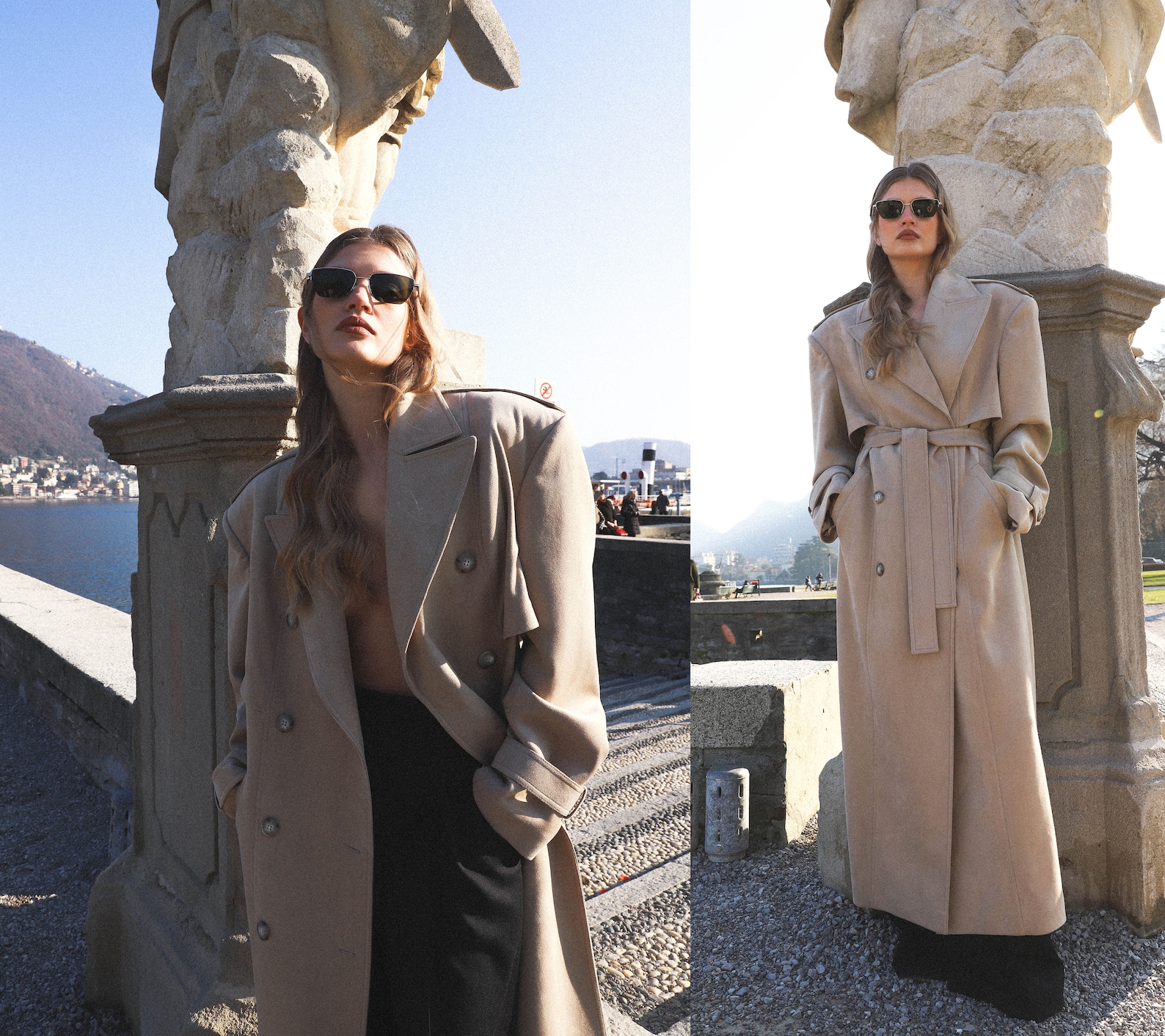 bazhane coat with wide cut shoulders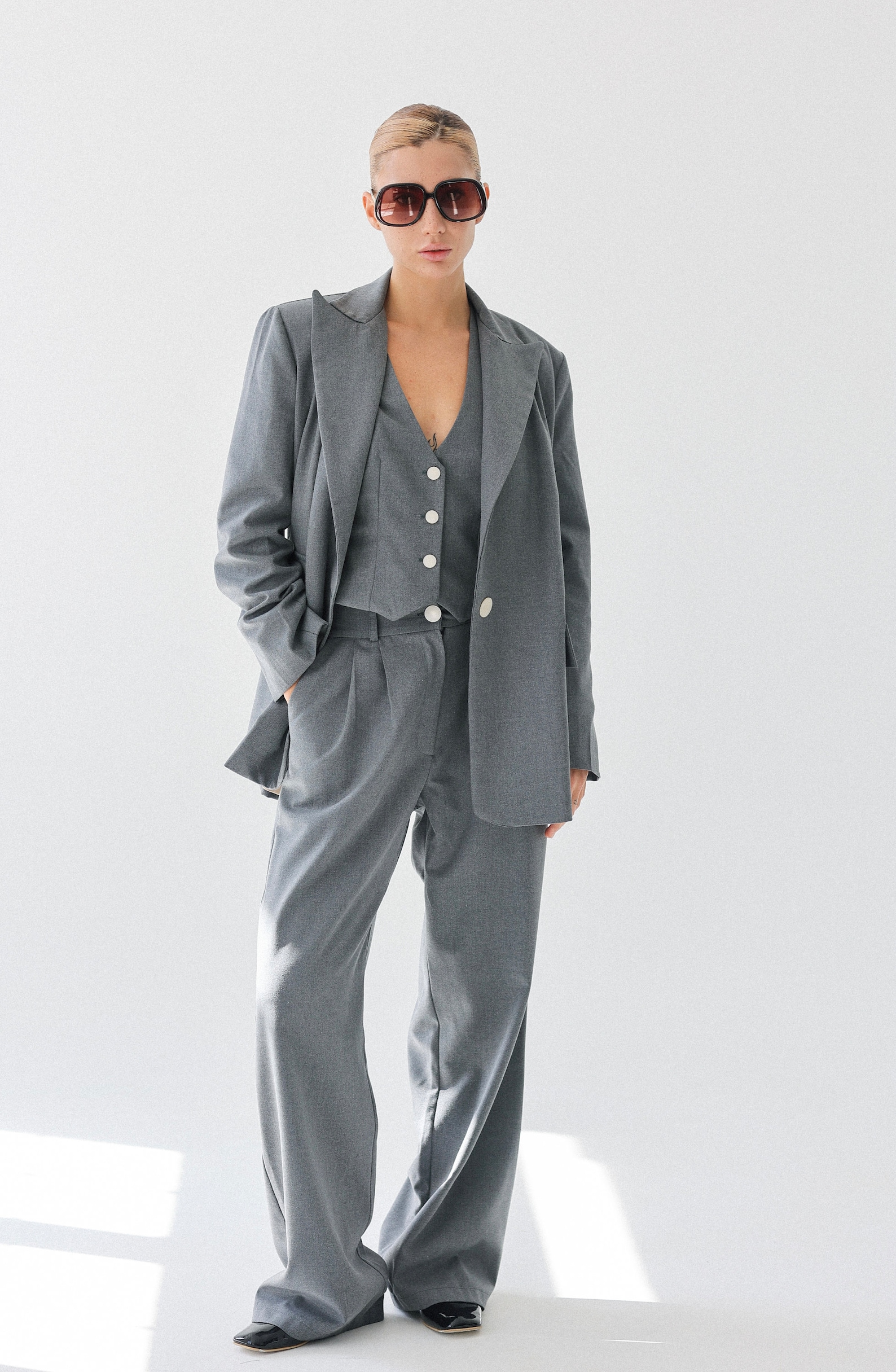 Retro style three piece via MATTERSGEORGIA on Etsy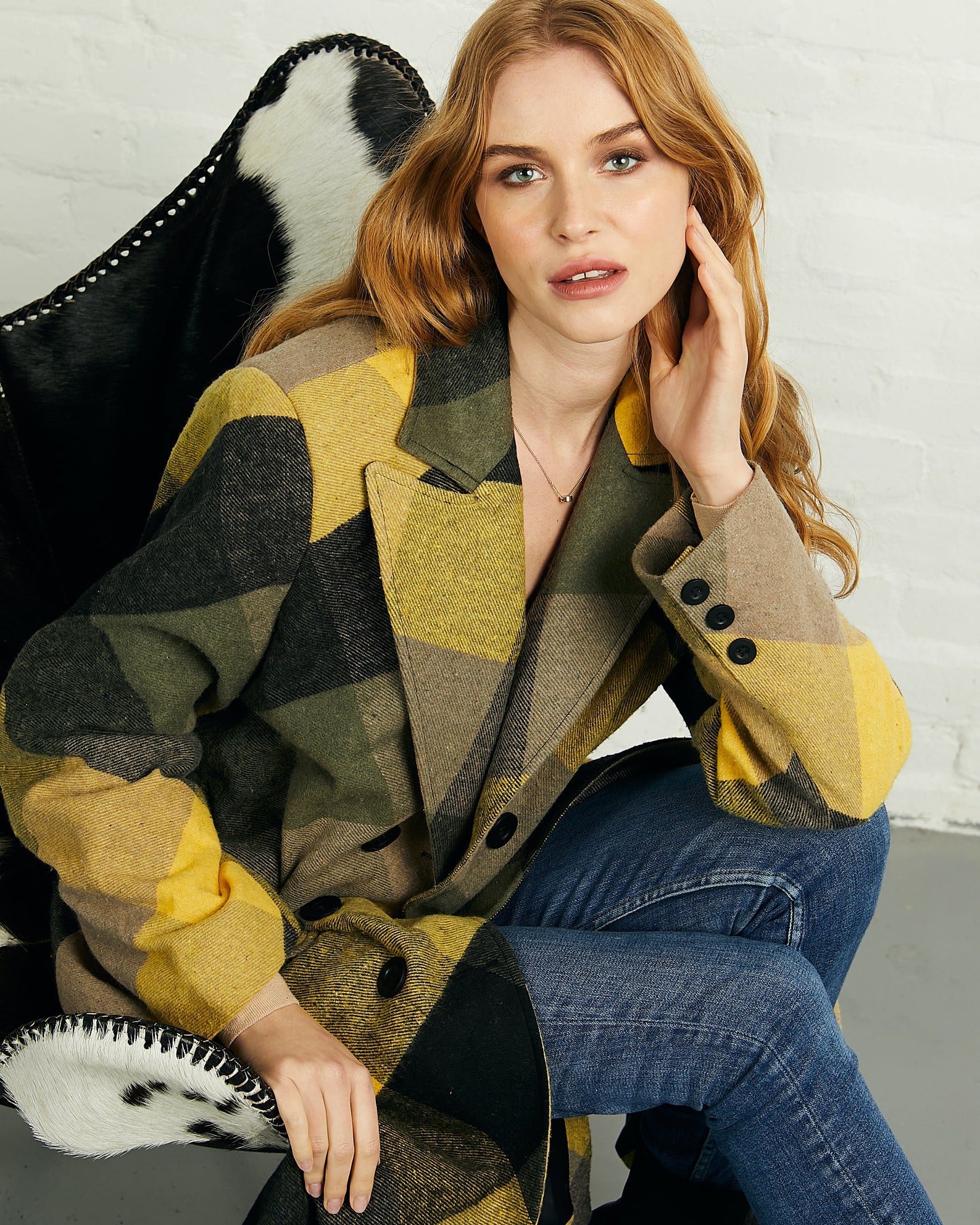 Large checker coat via Chekani on Etsy
Women's jackets with extra large shoulder pads are perhaps the most memorable style of the decade.
For women in particular, workwear of the 80s celebrated their newfound independence and created a new way of dressing that exuded confidence and power.
The 80s fashion aesthetic for night: Glitzy glamour
Conversely, the after-work outfits of the 80s reflected the "work hard, party hard" mood in society.
The nights in the 80s were all about glitz, glamour, and partywear. This decade saw the emergence of glamorous evening looks, with lots of sequins, lace, and bold colors.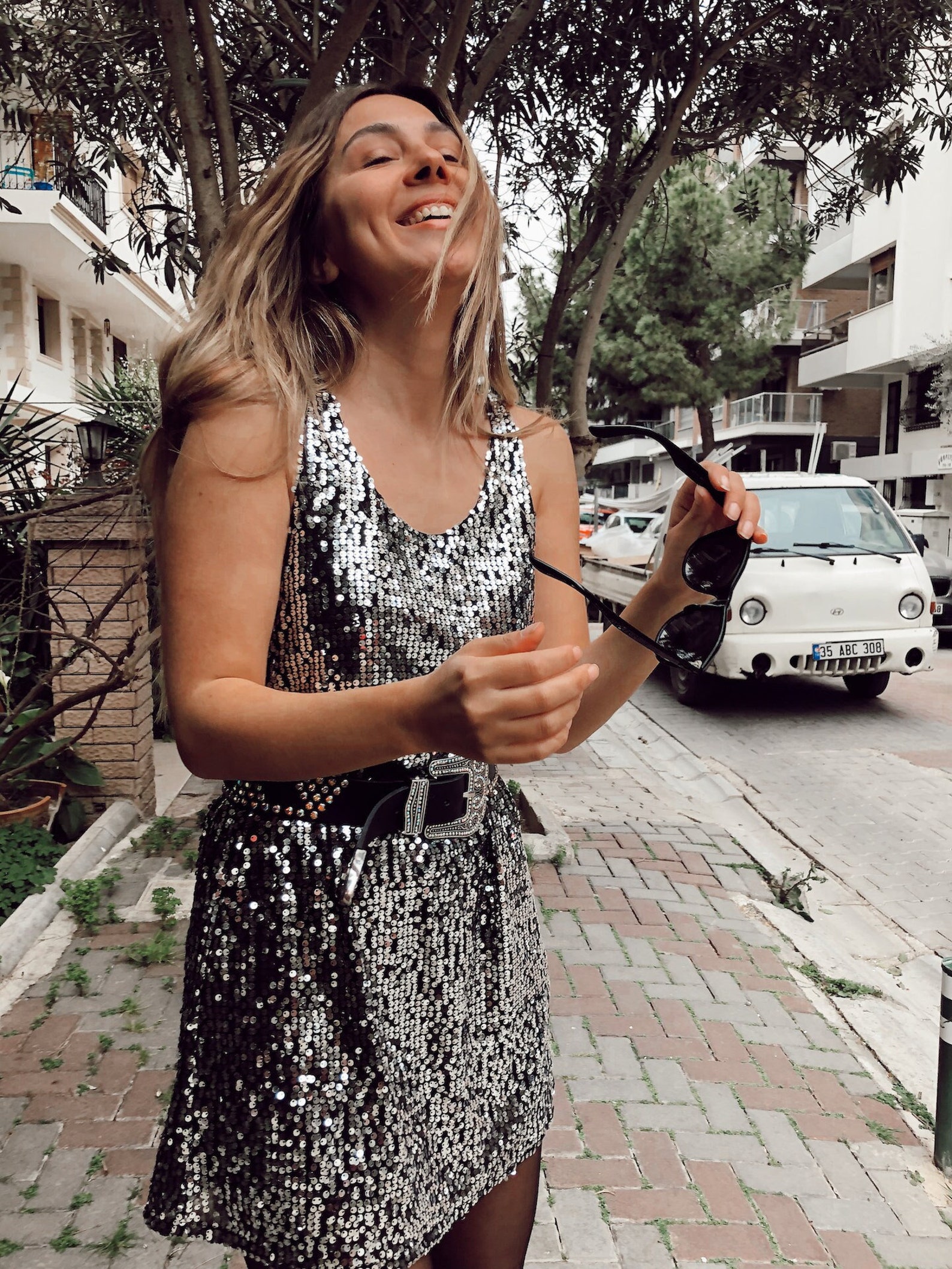 Sequin mini dress via HOELO on Etsy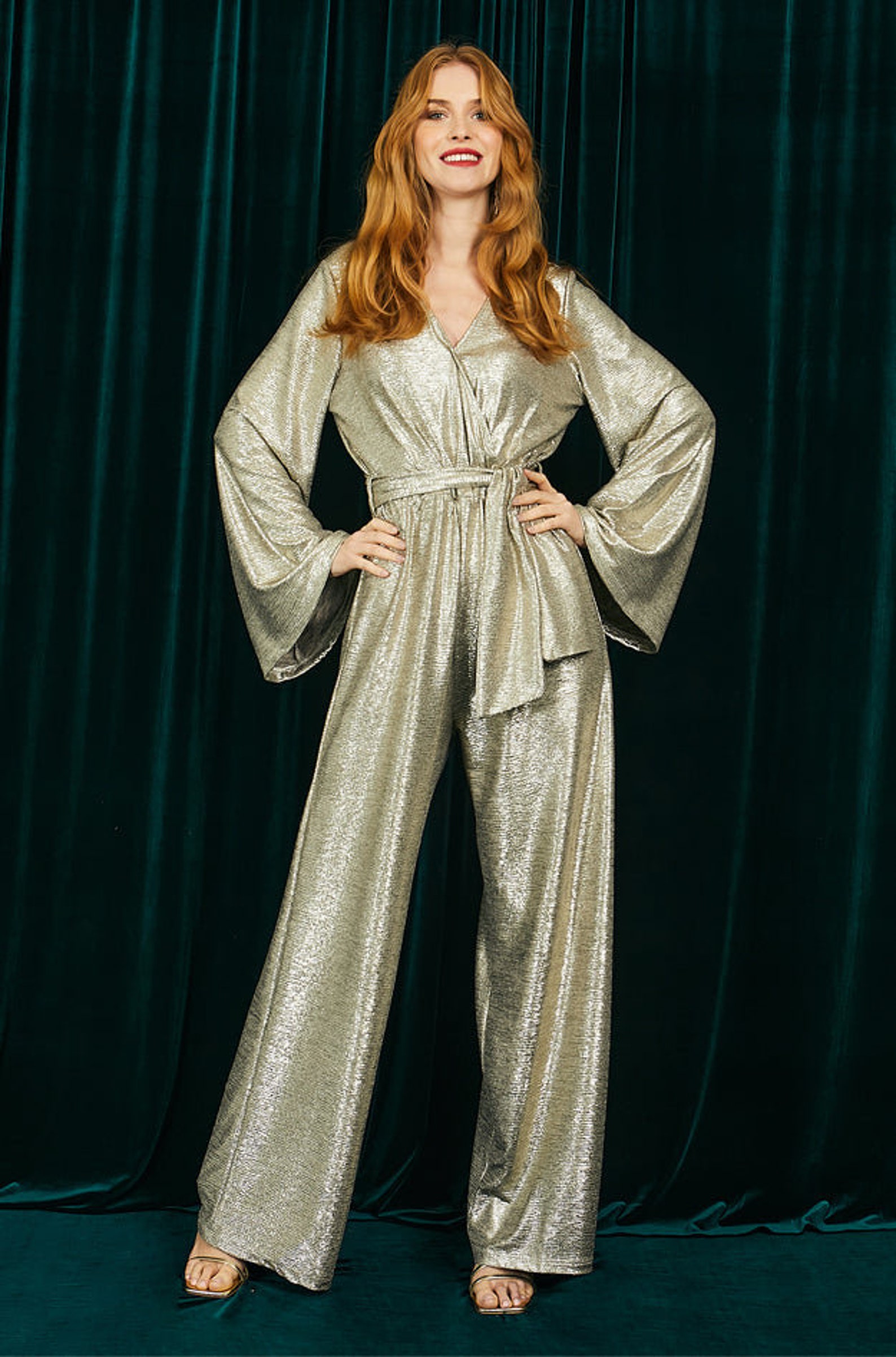 Disco style jumpsuit via Chekani on Etsy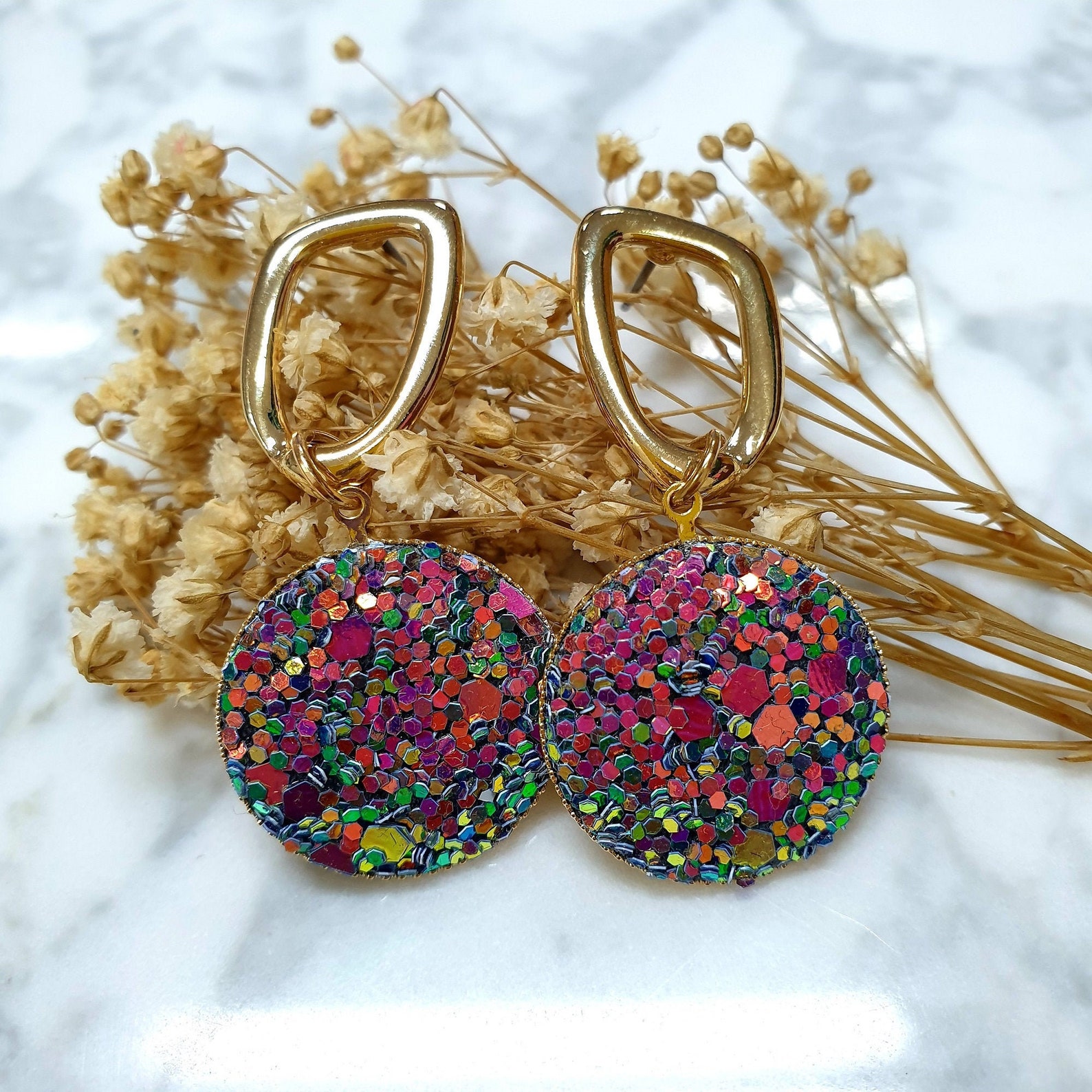 Disco ball earrings via ANCHORANDWHEEL on Etsy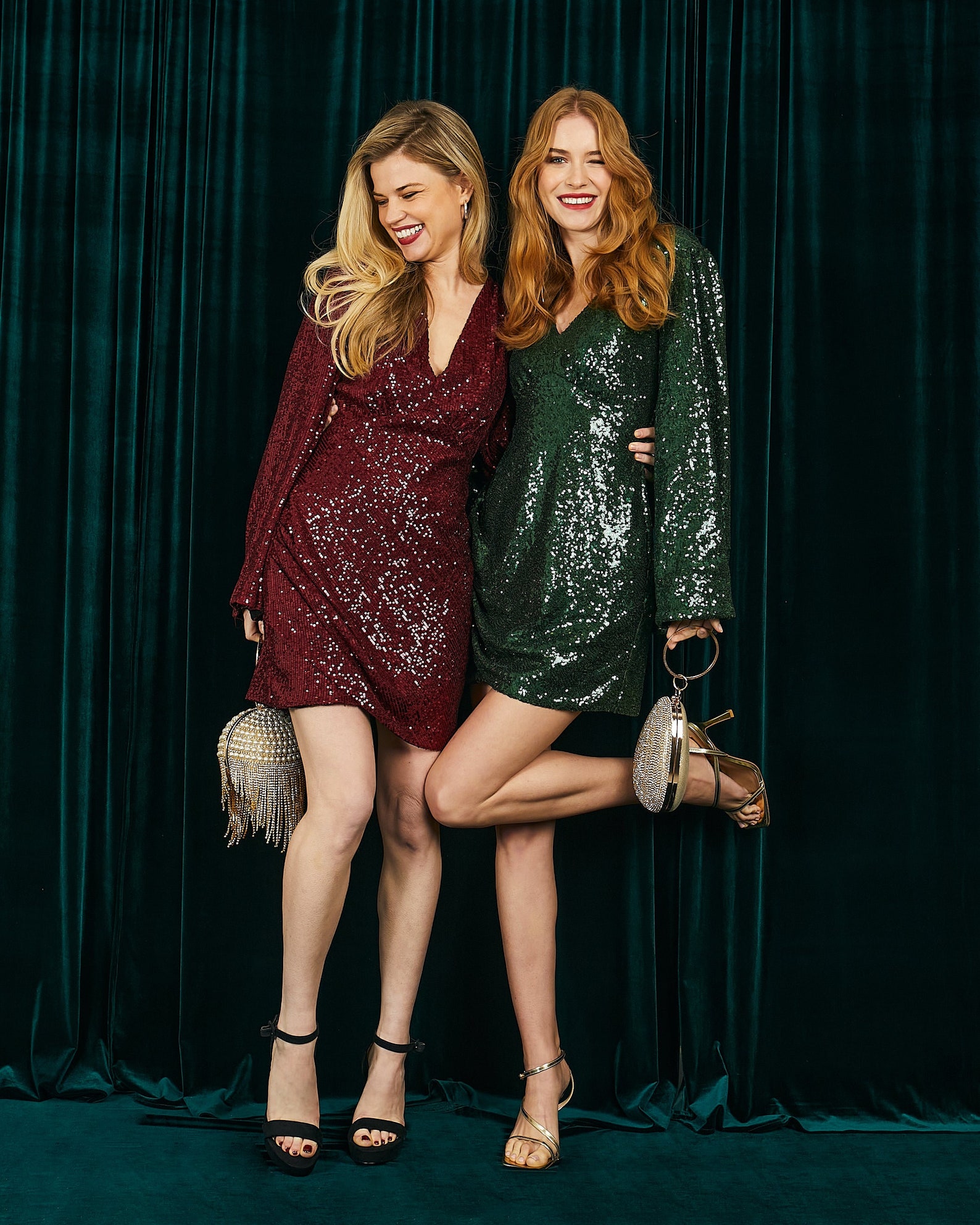 Faux wrap mini via Chekani on Etsy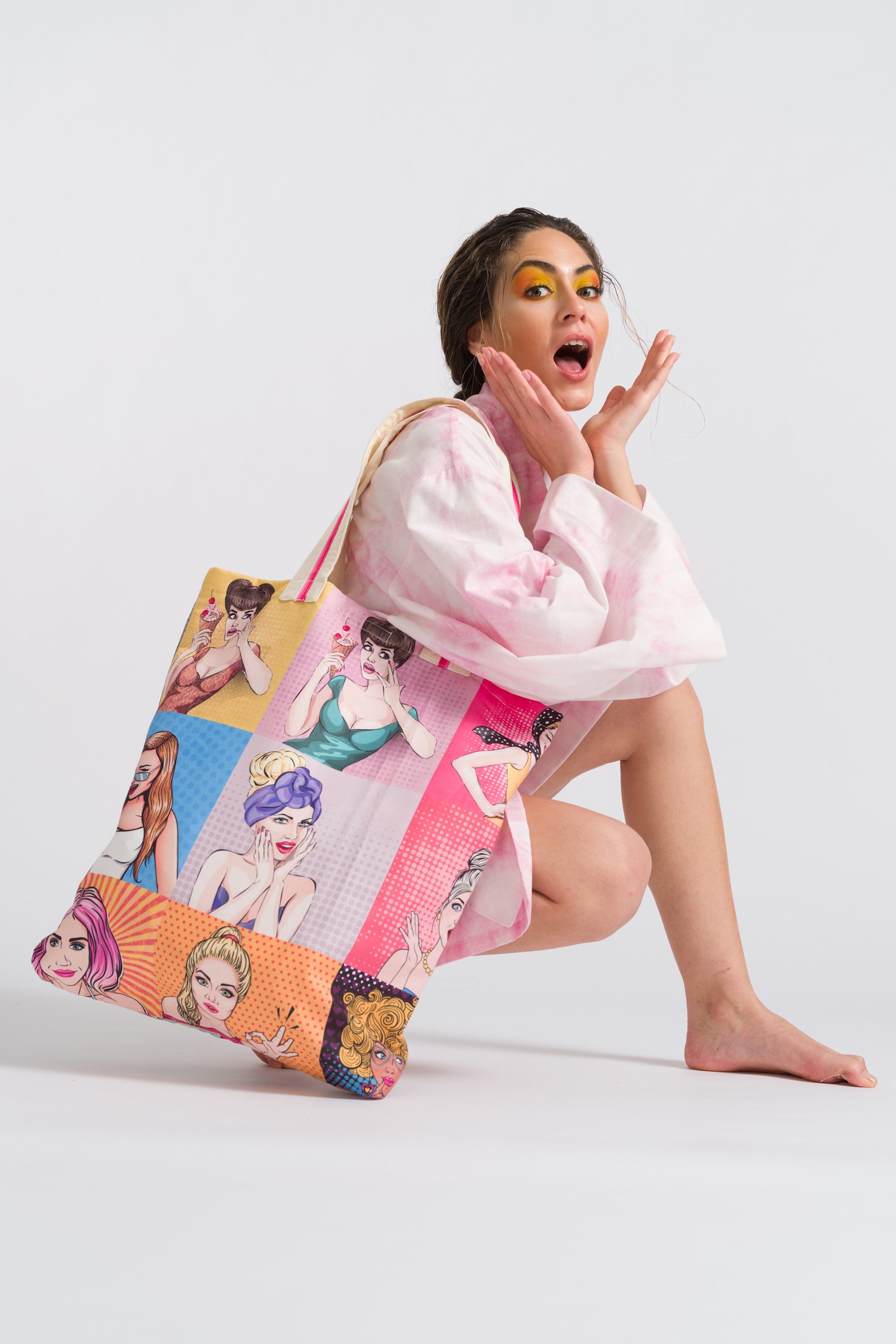 Pop art shopper via HOELO on Etsy
The 80s fashion trend was all about expressing yourself and having fun - from metallic dress to flashy earrings, nothing was off limits. Statement jewelry was also a popular way of showing off your individual style and making a statement.
80s style athleisure
Athleisure being again a very popular aesthetic to wear, let's look at what kind of sportswear was on in the 80s. The comparison of those days with today's sleek and minimalist work-friendly athleisure is quite a jump!
In the 80s, athleisure was all about oversized and very exaggerated shapes, ideally done in patches of bright and clashing color blocks. That's the iconic oversized sweatshirt and the voluminous jacket sleeves with bright colors.
The streetwear of the 80s was a mix between hip-hop culture, and exercising attire - often including elements like leggings, sports bras and trainers.
80s ideas still resonate today
The 80s was an era of bold and daring style that celebrated individualism, self-assertion and pushing societal expectations. Can we relate to that in our modern environment? I think we all need to be bolder facing the economy and other struggles in 2023.
When you think about it, from its iconic power dressing to its flashy after-work partywear, the fashion of that decade is very close to the Millennial idea of dressing: Dress for the job you want, not for the job you have. On a Friday night, go big or go home. But at the weekend, eat pray love.
It's it amazing how different eras translate the same mood into different fashion aesthetics?
Some elements remained. Mom jeans are very much a thing, for one, and so are masculine blazers worn by women, and ugly oversized sweaters are very much a thing in kawaii aesthetic.
So, overall, the 80s is remembered for its iconic fashion trends that have transcended time and cemented themselves in the present-day fashion industry.
The 80s style was all about pushing boundaries, making bold statements, and celebrating individualism - something that will never go out of style. With its mix of power dressing for the day and glitzy glamour perfect for nights out, 80s fashion has a unique charm that didn't really get old.