The Best Colors for a Japanese Modern Bedroom
The Japanese bedroom should breathe zen. The aesthetic is all about simplicity and minimalism that has a calming effect on the mind.
In its typical shape, the walls are painted in dark colors like black, navy or shades of green.
The furniture is pretty much always made from natural materials like wood.
Why so much dark colors and wood?
The focus is on creating a sheltered and relaxing environment, and the dark shades on the walls create a sense of privacy, as in a den far away from the world.
The Best Colors for a Japanese Modern Bedroom Decor
If you're looking to create a Japanese-inspired bedroom, below are the best colors from actual Japanese bedrooms.
Some of them are professional luxury designs, some of them are random indie rooms - pick whatever suits your taste.
If you are not in for a remodeling, then just get ispired and make your bedroom your own. You don't have to make your bedroom fully Japanese to give it a more soothing vibe! Dark colors on the bedroom walls will work its wonder in bedrooms of any style.
Black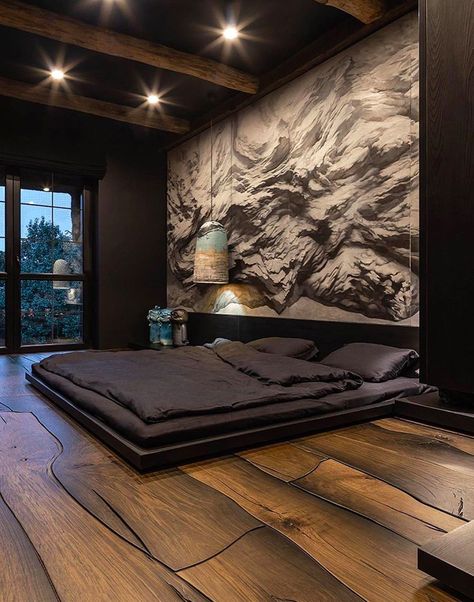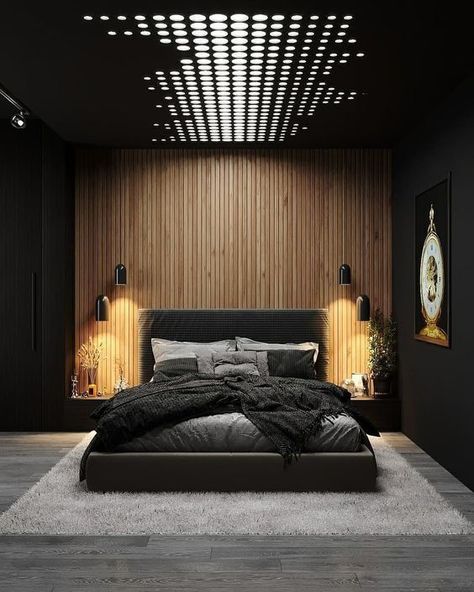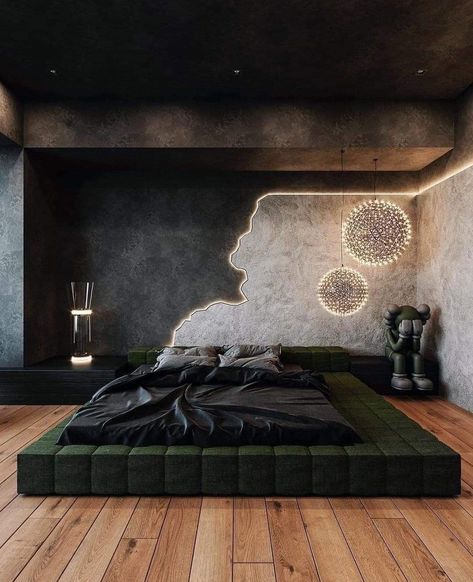 Greys and Beiges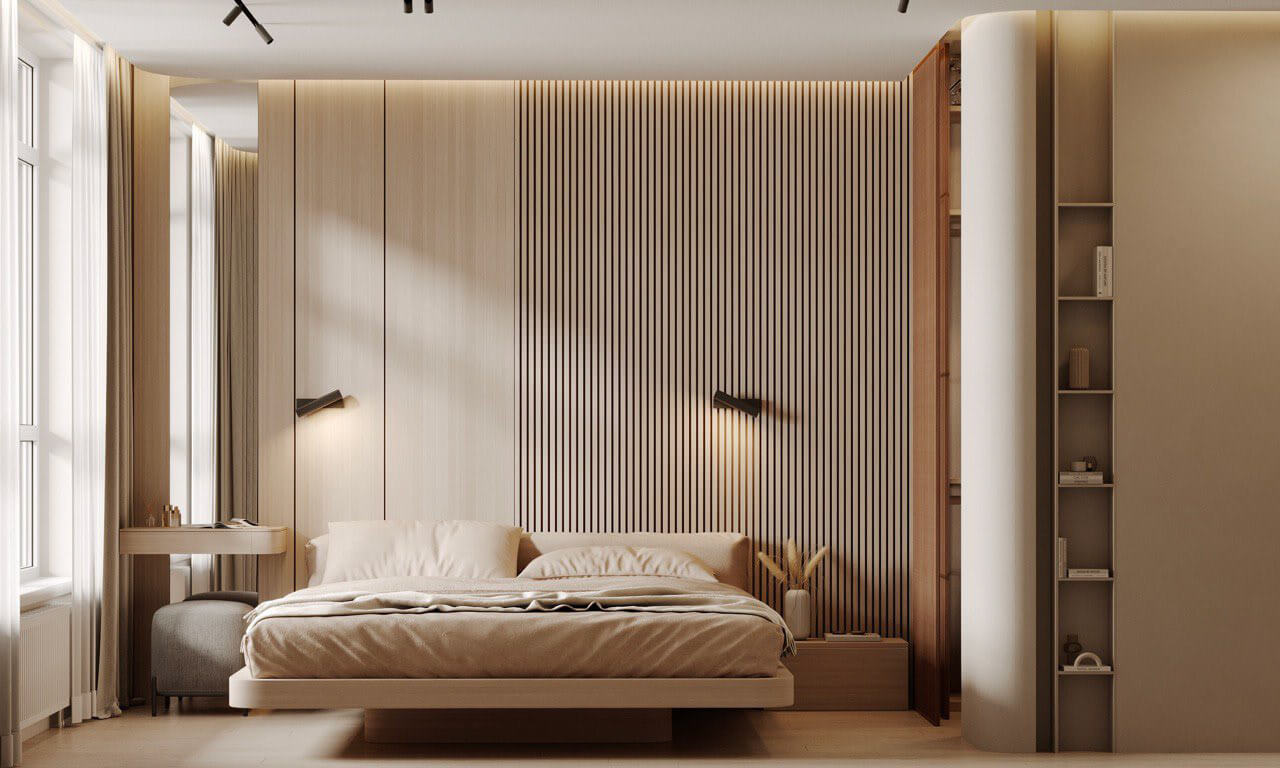 Interior design by Valentina Katanova
Dusty Greens
Light and Dark Blues
Burgundy and Reds
Details Always Matter in a Japanese Zen Bedroom
There is no one "right" way to design a modern dark bedroom, not even the strictly Japanese way. The country's diverse regions always offer a variety of styles.
However, there are some common features other than the wall paint that can help you create a bedroom with a Japanese aesthetic.
First is the use of organic decor. That is a fancy word for plants and natural materials like linen, wood and bamboo.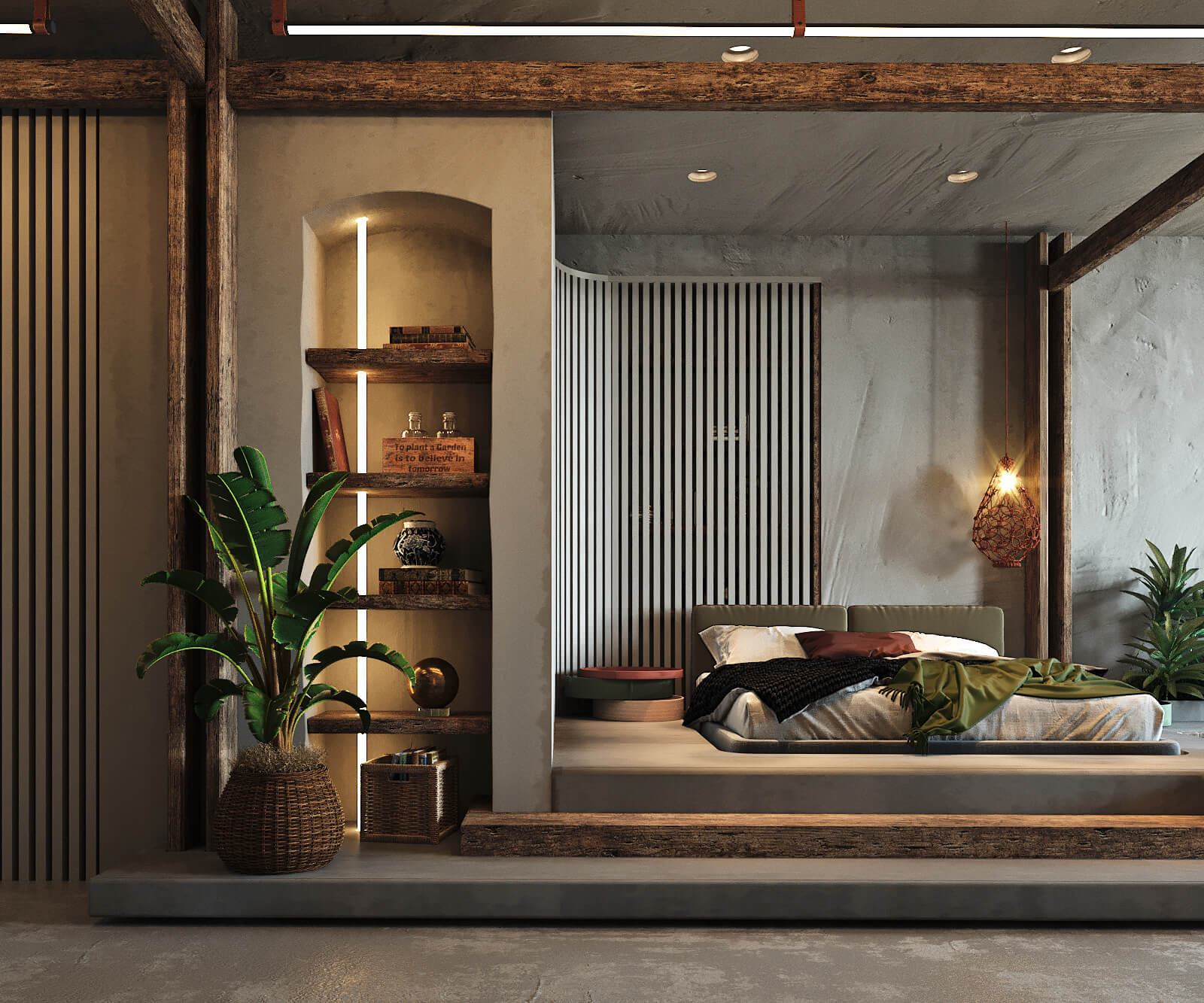 Interior design by Konstantin Entalcev
The second are the room lights. Japanese interior aesthetics work with a lot of natural light if the building allows it. If not, dim artificial light is the way. The Japanese like to put their lights in the corners of the rooms, so that the strobe reflects from the wall. This makes the light softer and more aesthetic.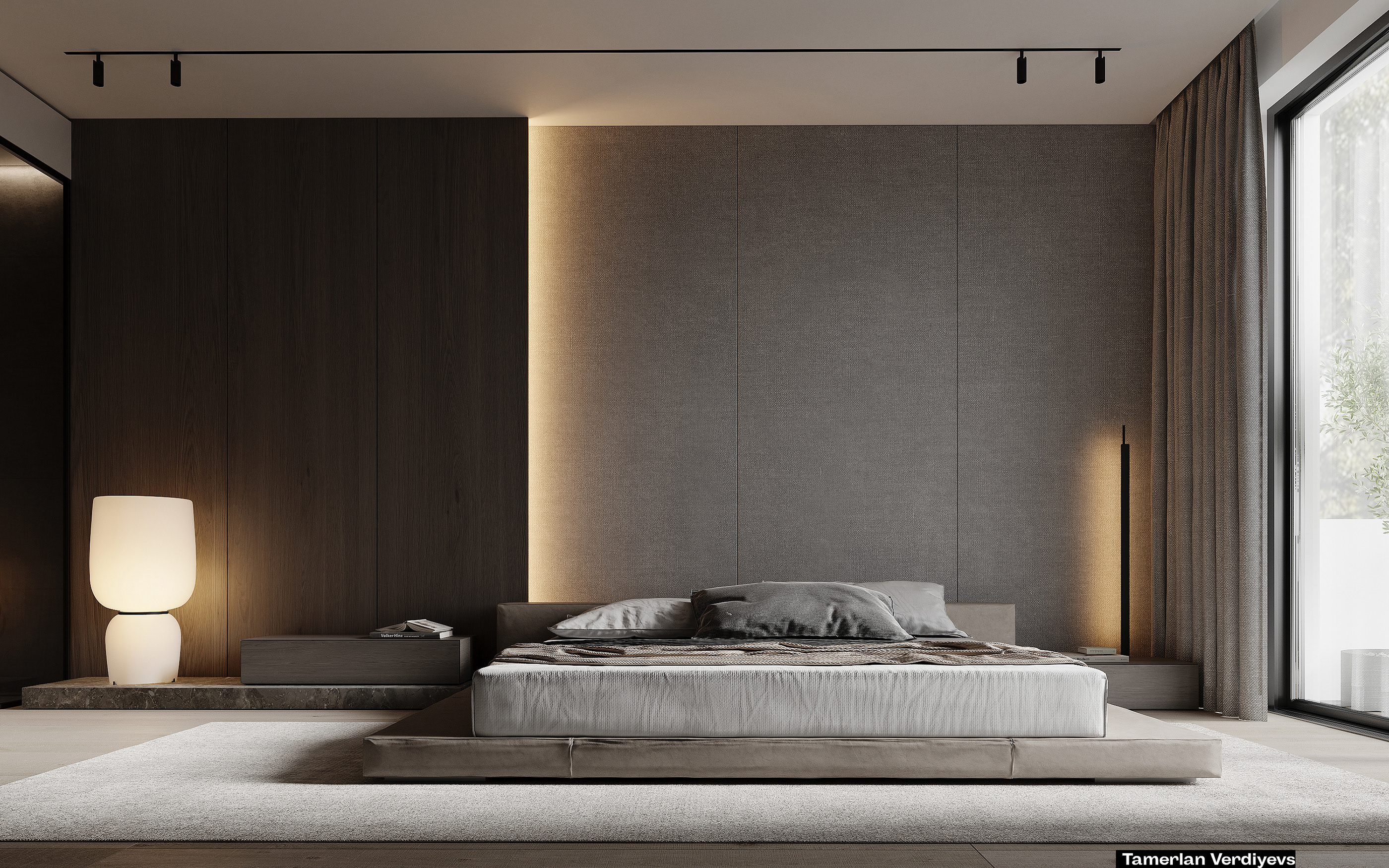 Interior design by Tamerlan Verdiyevs
And last is a low bed or a futon. Sleeping lower to the ground can be surprisingly relaxing. The idea is to be close to the nature (that's why organic materials are used).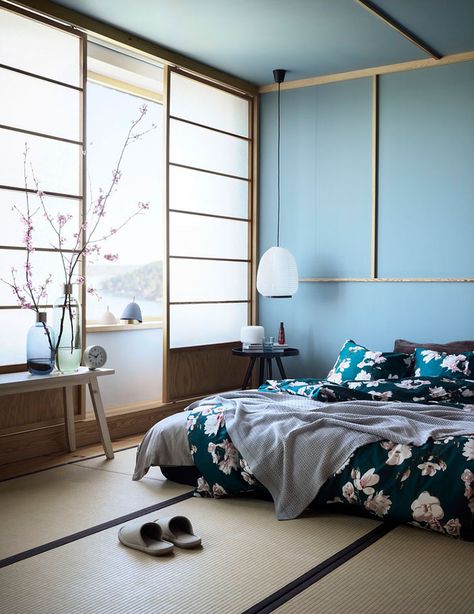 So there you go, a few key points on how to create a modern Japanese bedroom!
The important thing is to focus on creating a space that is calm and relaxing. The best colors for this style of bedroom are dark shades like black, grey, green, blue and burgundy - but you won't make a mistake just using a lot of wood veneers.
Use natural materials as much as possible, and let in plenty of light. And don't forget to keep the bed low to the ground! With these design tips, you'll be well on your way to a zen bedroom that you love.