Expressing Yourself Through Fashion: 6 Accessories (Winter 2022)
Written by
Lucia
on
■ New inspo added on
Hero image by EcoDesignProject on Etsy
When it comes to fashion, everyone expresses themselves in different ways.
Some people might prefer aesthetics with bright colors, while others may prefer to stick with neutrals and minimalist grays.
One of the best ways to express yourself through fashion is by finding the perfect accessory. Accessories can bring an outfit together and make you look and feel your best.
In this blog post, we will look at six small accessories to look for this winter!
1. Your own unique pin
A customized pin is a great way to express yourself through fashion and make your outfit stand out. A custom pin can be just about anything you want it to be - from a simple logo or design to a quote that reminds you of something special or funny.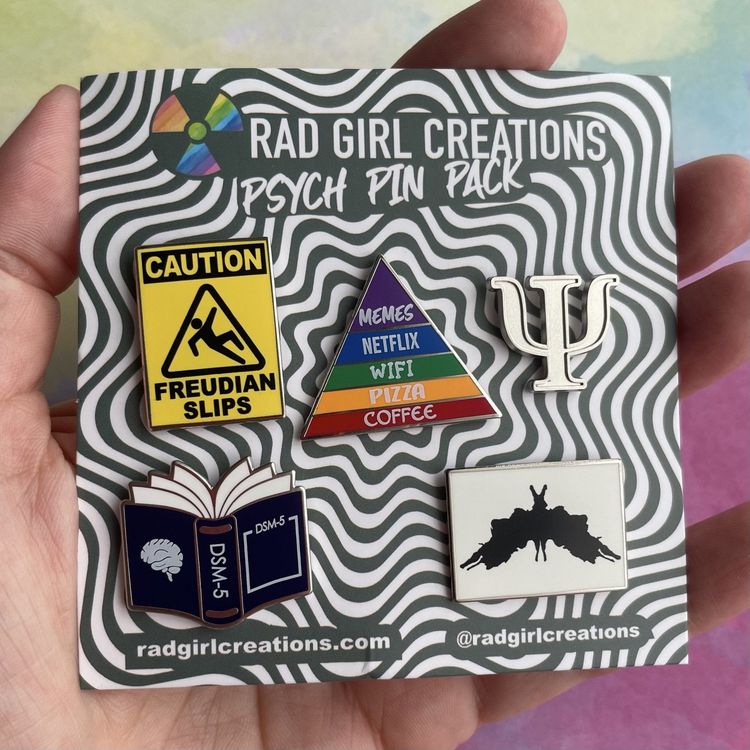 radgirlcreations.com
All you need is an idea or image and the ability to customize it with a tool like Adobe Photoshop. They are also incredibly affordable, so they're perfect for anyone on a budget. When you choose customized pins, you can be sure that no one else will have the same accessory. This is a great way to make your outfit stand out and show off your unique style.
2. A statement necklace
When it comes to accessories, statement necklaces are one of the most popular choices. They are bold, eye-catching, and can instantly transform an outfit.
You can find statement necklaces in a variety of styles, from classic pearl strands to the current, slightly witchy trend of rock crystal pendant necklaces.
Quartz pendants by TheHollowGeode on Etsy
Statement necklaces come in different materials such as metal, plastic, or resin beads and also in various colors and sizes. Whether you're looking for something flashy or subtle, there is sure to be a statement necklace out there that suits your needs.
3. A pair of statement earrings
Statement earrings are a great way to add a touch of glamour and sophistication to your look.
Whether you prefer small studs or bold hoops, there is sure to be the perfect pair out there for you. If you're looking for something sparkly and glamorous but still looking fresh and aesthetic, then try choosing a pair of crystal cuffs instead of tradition earrings.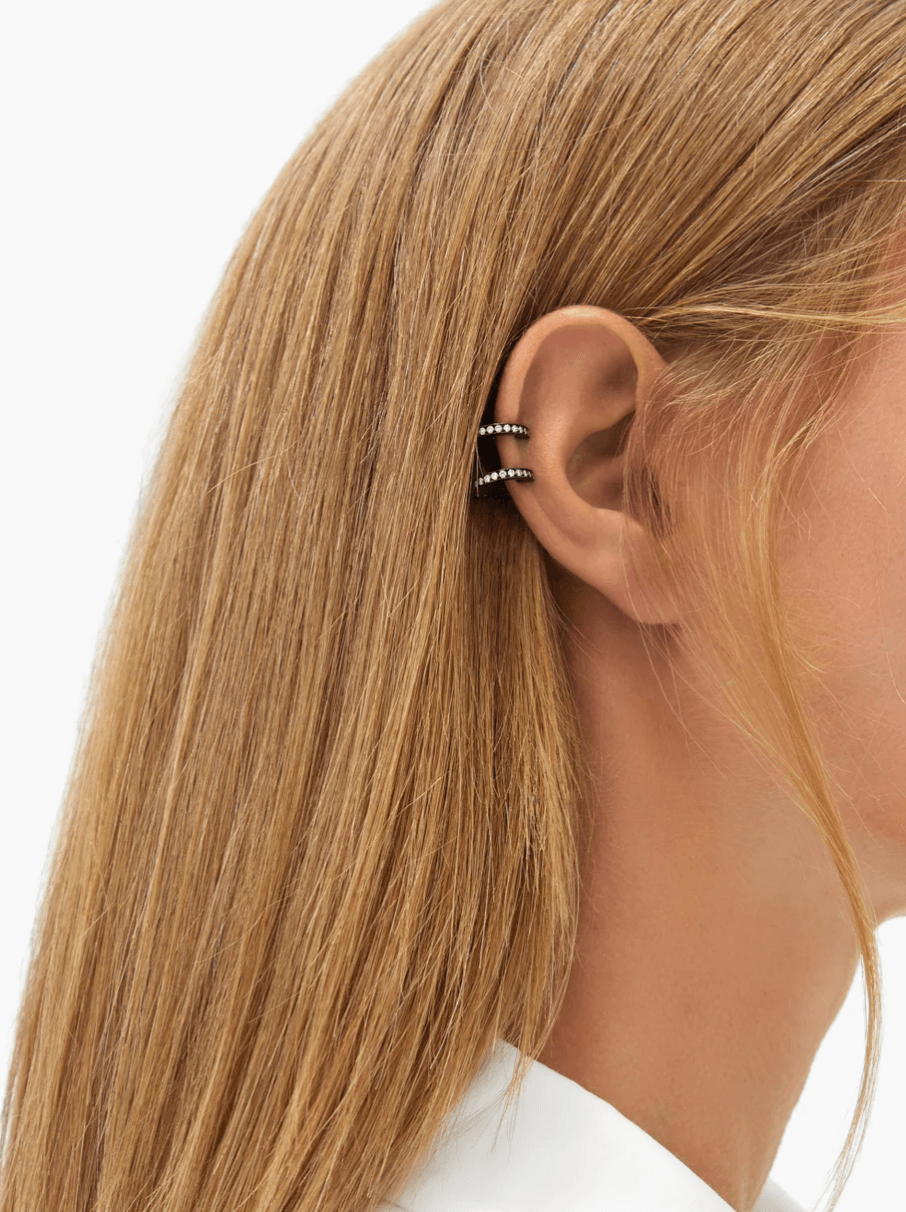 Berber diamond black gold ear cuff by Repossi on Matches Fashion
Or if you want something more subtle but still eye-catching, then look for dainty ones made from pearls or beads. Statement earrings can bring an outfit together and make you stand out from the crowd!
4. A stylish hat
If you're looking for an accessory that makes a big impact with little effort, then look no further than a stylish hat! Hats come in all shapes, sizes, and materials, making them the perfect accessory for anyone.
Whether you want a classic fedora or a modern beret, there is sure to be the perfect hat out there for you. Hats are a great way to add a touch of personality to any outfit and they also protect from the sun's harmful rays. It's no wonder why hats have been popular for centuries!
5. An expressive scarf
Scarves are an incredibly versatile accessory that can instantly transform any look. From lightweight cotton scarves perfect for summer days to thick wool scarves ideal for winter nights, there is sure to be a scarf out there that fits your style needs.
You can choose patterned ones in bright colors for the boho vibe or minimalistic designs in neutral shades - either way, it will make a statement! Scarves are also incredibly easy to style - you can wear them around your neck or even as a belt or headband.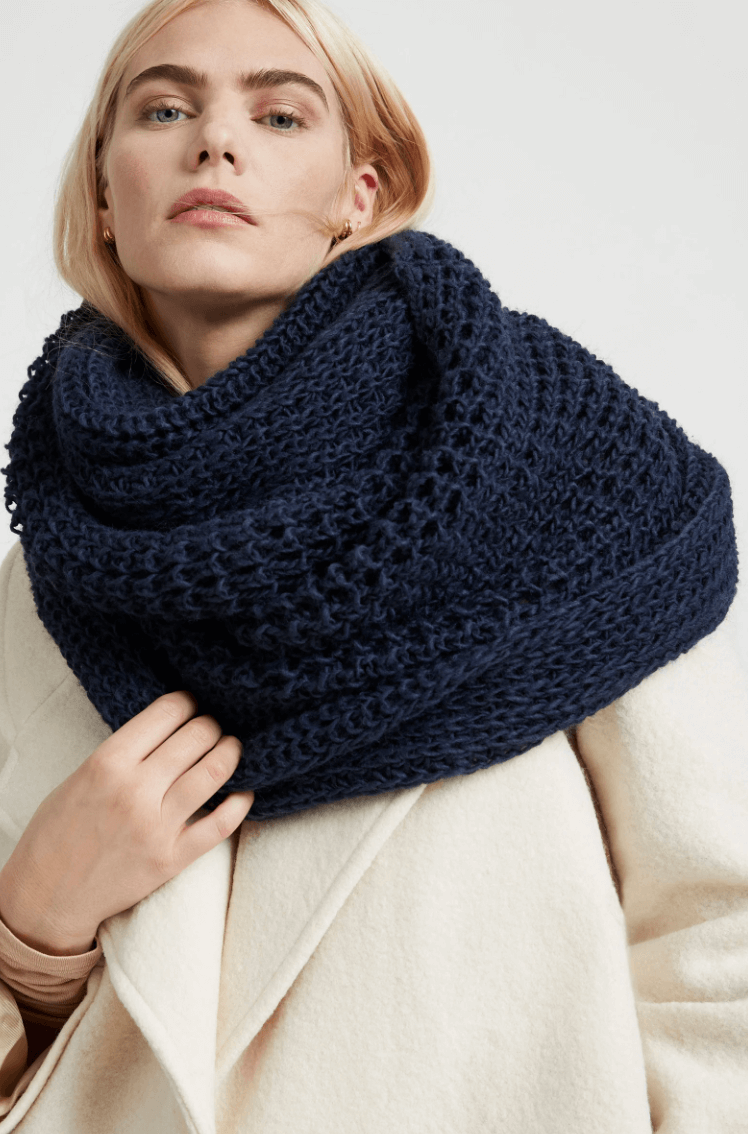 Knit scarf by marcellanyc on Etsy
6. An eye-catching belt
Belts are an often overlooked accessory, but they can add a lot to your look. The right belt is definitely the type of leather or faux leather goods worth splurging on because it can draw attention to your waist and make any outfit pop.
You can find them in different materials such as leather, suede, or even fabric. And with so many colors and styles available, you're sure to find the perfect belt that expresses your style! Also, be sure to consider the type of belt you're looking for. If you're petite, try a thinner belt; if you're tall, opt for a thicker one.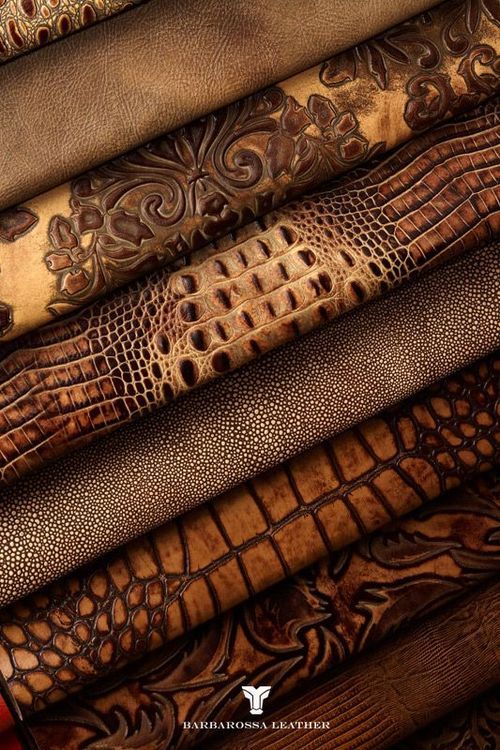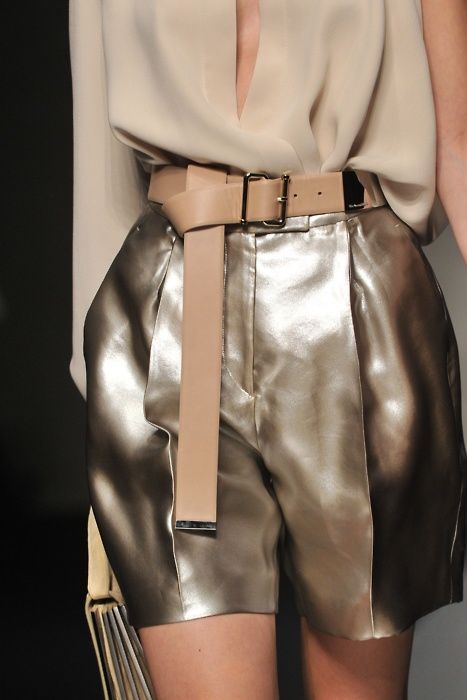 Why is fashion important?
Fashion is an important part of our lives, from the clothes we wear to the accessories we choose. It allows us to express ourselves, whether it's through a bold statement necklace or a simple pair of earrings. Fashion can also be used to make a statement about who we are and what we value in life. It's a reflection of our unique personalities and helps us show others that we are truly individuals. When choosing fashion items, it is important to take into account both comfort and style. You don't have to sacrifice one for the other; there are plenty of stylish pieces that you can find which are also comfortable enough to wear all day long.
Finding the perfect accessory for your fashion sense doesn't have to be difficult. Whether you choose a customized pin, statement necklace, stylish hat, or bold scarf, these accessories will help express yourself through fashion and allow you to create unique looks that are all your own. With these simple tips, you can find the perfect accessory that fits your style in no time! The world of fashion is yours - so go out there and make it yours!