How to Update A Mid Century Interior for Darker Aesthetic Choices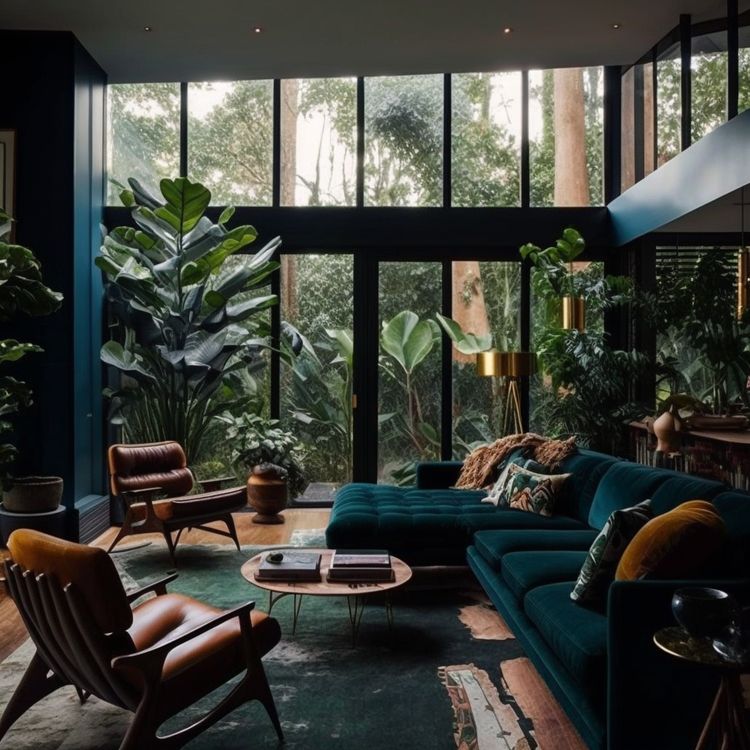 Mid-century modern is one of the more popular interior aesthetics overall, and the top choice among people who love a bit of retro. It's typically done either in that more streamlined, minimalist retro way or on the other hand in the free-spirited, rustic mood.
The minimalist mid-century aesthetic relies on simple, rounded lines of the furniture and in its current iteration, on abstract elements.
The rustic alternative uses more wood and natural materials overall. A lot of beautiful designs gets created in this aesthetic just by a good combination of wood veneers, for instance.
The mid-century rustic interior aesthetic has been a beloved trend for years now. Some people make it more elegant, some more boho. Either way, this decor style combines the beauty of retro with the rustic charm of countryside living, creating an effortless and stylish atmosphere.
This particular atmosphere combines very well with darker interior design choices, if they are done well. While not typical to the original mid-century designs, you get to see that leaning in current day designs a little bit more. It could be an inspiration from Japanese interior design principles: Wood combined with stone on the backdrop of dark walls is a known setup for an intimately closed-off atmosphere.
It's good that just like any aesthetic, the mid-century rustic decor style can evolve with the times.
Let's look at some of the darker-leaning retro interiors for delicious aesthetic inspiration.
Natural and Sustainable Materials
The mid-century rustic style already uses natural materials such as wood and stone, but you can take it a step further by using materials that are environmentally friendly. Sustainable materials such as bamboo, cork, and reclaimed wood are perfect for creating an updated rustic feel in your home. Not only do these materials look great, but they also reduce your carbon footprint.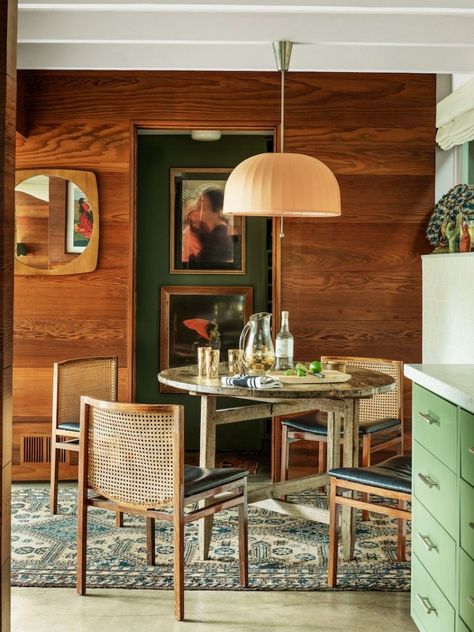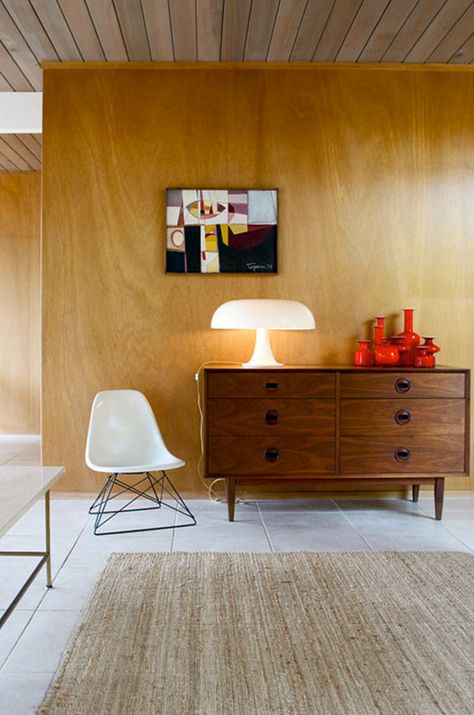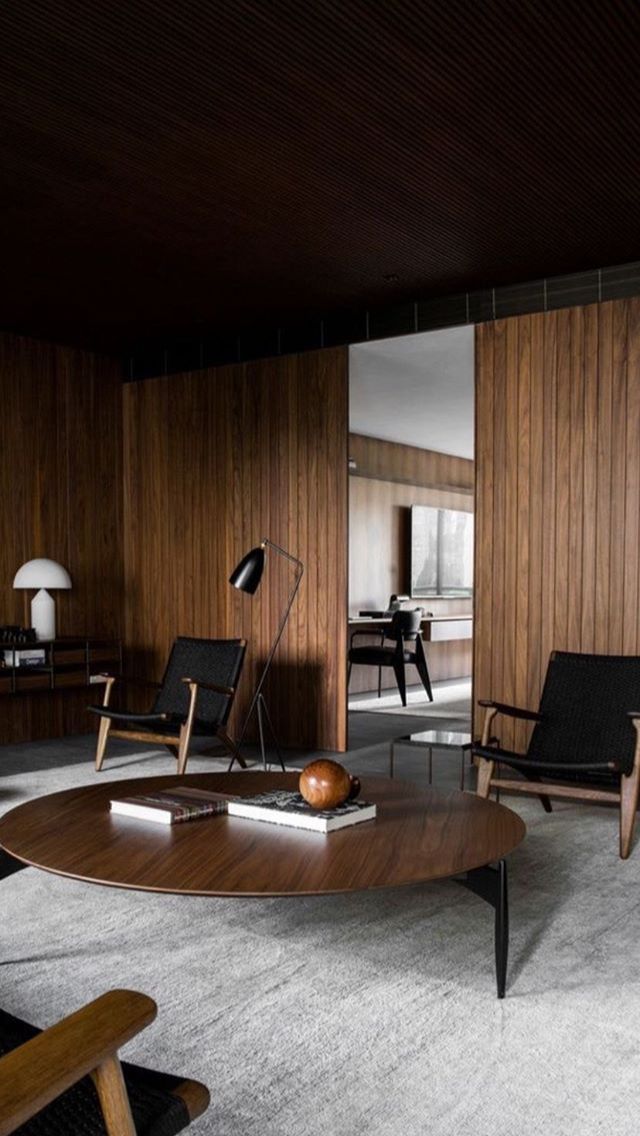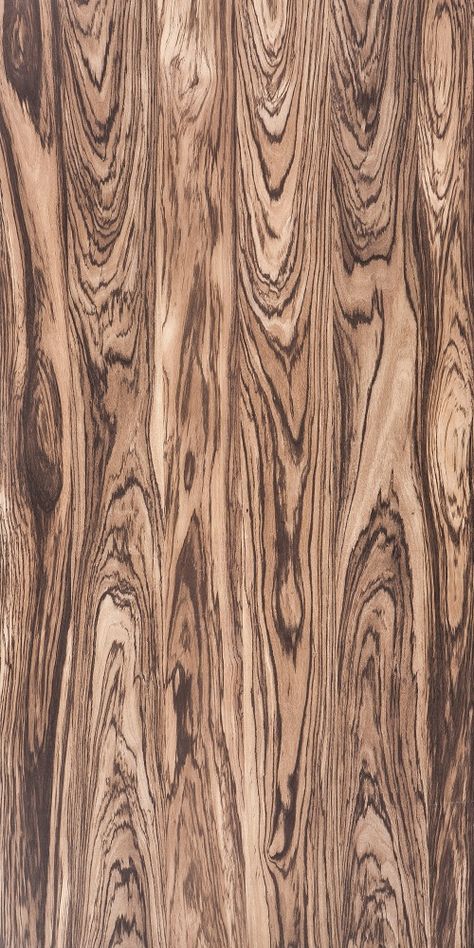 Art and Accessories In Dark Colors
To keep the retro feel, go for abstract art that features a lot of rounded shapes.
Etsy: FirumWalls (digital download) - more like this featured here
Don't go all in dark, though. An updated mid-century rustic interior aesthetic has to have a touch of boldness. You can achieve this by adding pops of color to your decor. Choose colors that complement the rustic feel of your home, such as deep blues, muted oranges, and earthy greens. Adding these colors will give your home a fresh, updated look that still maintains its rustic charm.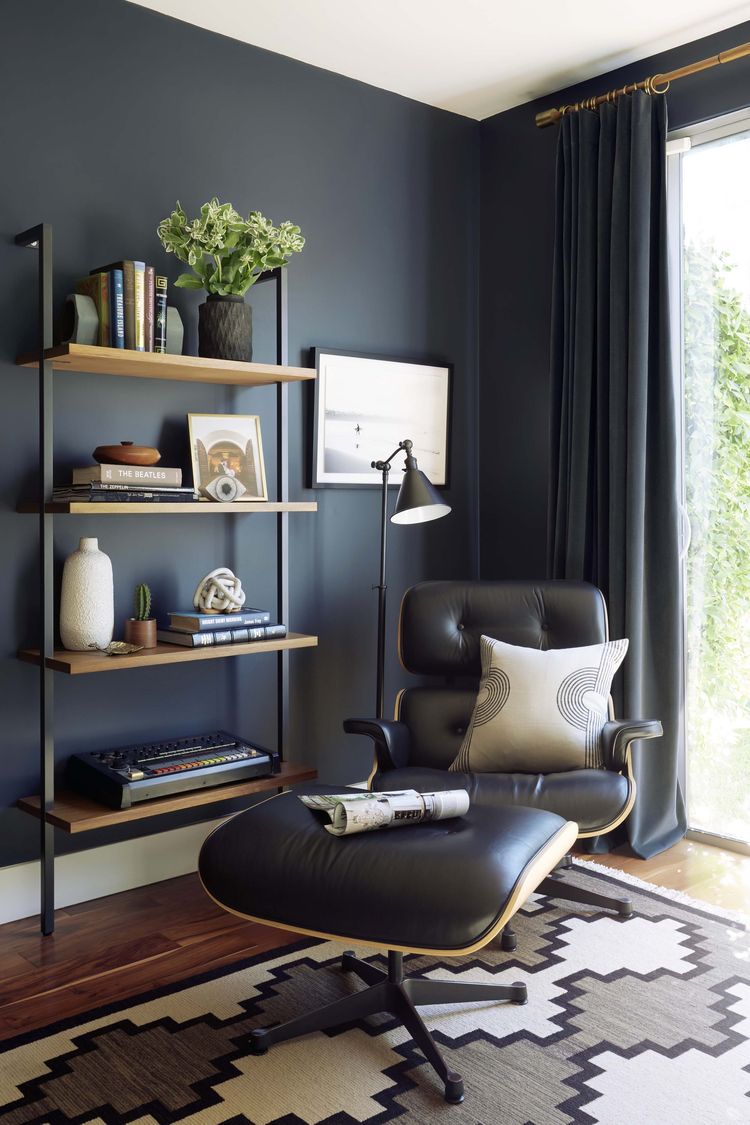 Embrace Natural Elements
Rustic interiors are all about embracing the beauty of nature. To update your mid-century rustic interior aesthetic, try bringing in more natural elements such as stone or giant potted plants. This flavor of mid century is sometimes called "jungle-themed".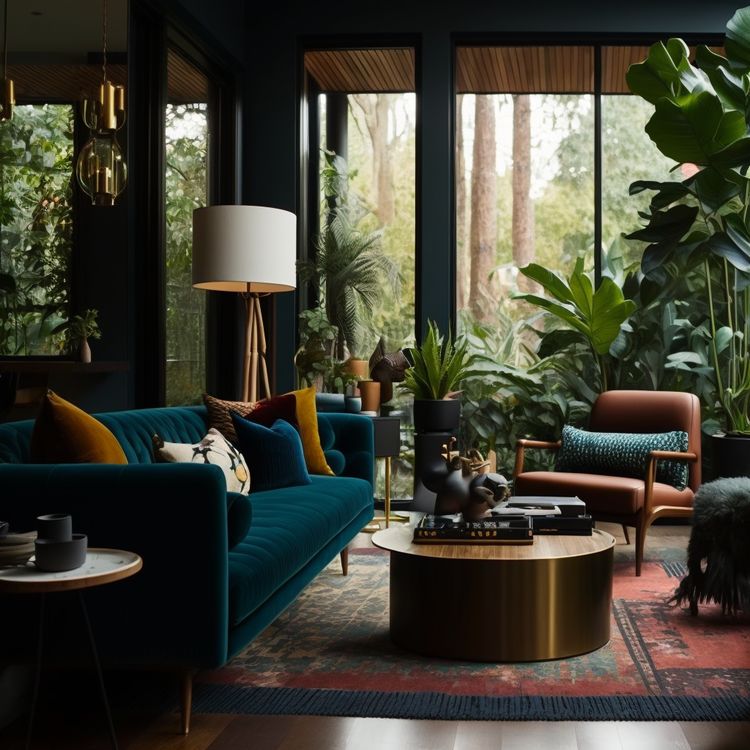 A large, leafy plant in a rustic planter would look great in your living room, or a few decorative rocks on a bookshelf could add a touch of nature to your bedroom.
Mix and Match
An updated mid-century rustic interior aesthetic doesn't have to be just one look. Mix and match different pieces of decor to create a style that is uniquely yours. For example, try combining a rustic wooden coffee table with a modern sofa, or add industrial lighting to your rustic dining room. Mixing and matching different design elements will give your home a trendy, updated look.
IG @mr.roofpot
Keep it Functional
Finally, an updated mid-century rustic interior aesthetic has to be functional. It's important to keep in mind the purpose of each room and choose decor that enhances its functionality. Opt for furniture that is both stylish and practical, such as a storage bench that doubles as seating or a coffee table with hidden storage. This will ensure that your home not only looks great but also serves its purpose.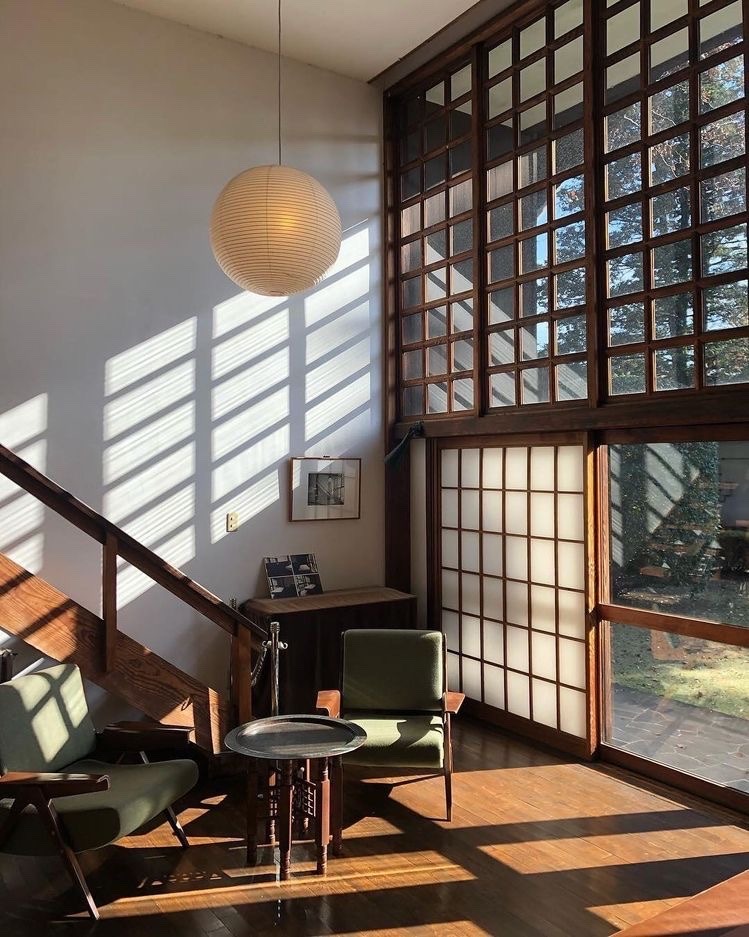 A Tokyo home designed in 1965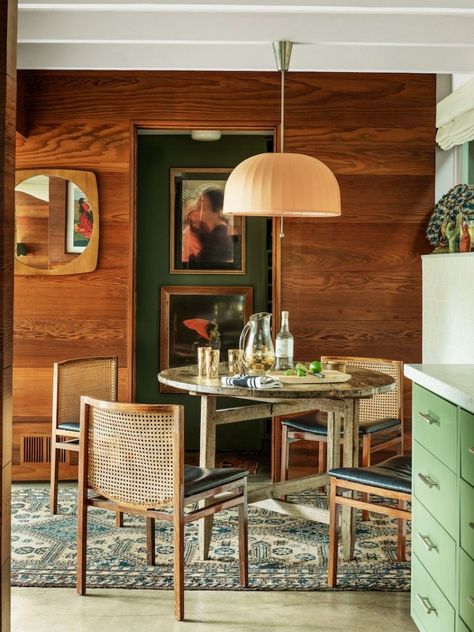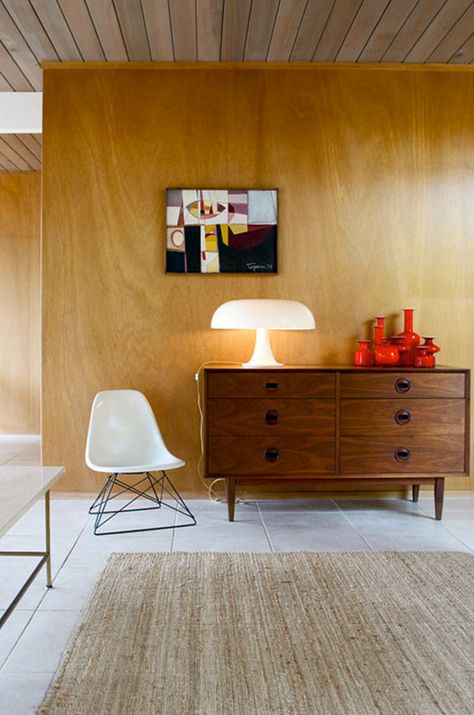 In summary, updating your mid-century rustic interior aesthetic for 2023 doesn't mean completely revamping your home. With some trendy choices and an eye towards sustainability, you can give your space a fresh, updated look that still maintains its rustic charm. By incorporating bold colors, natural elements, and mix and matching decor, you'll create a home that is uniquely yours and still stylish. So get creative, think outside the box, and update your mid-century rustic interior aesthetic for a new decade ahead.