10+ Sweater Aesthetic Outfits - Sweater-on-sweater and more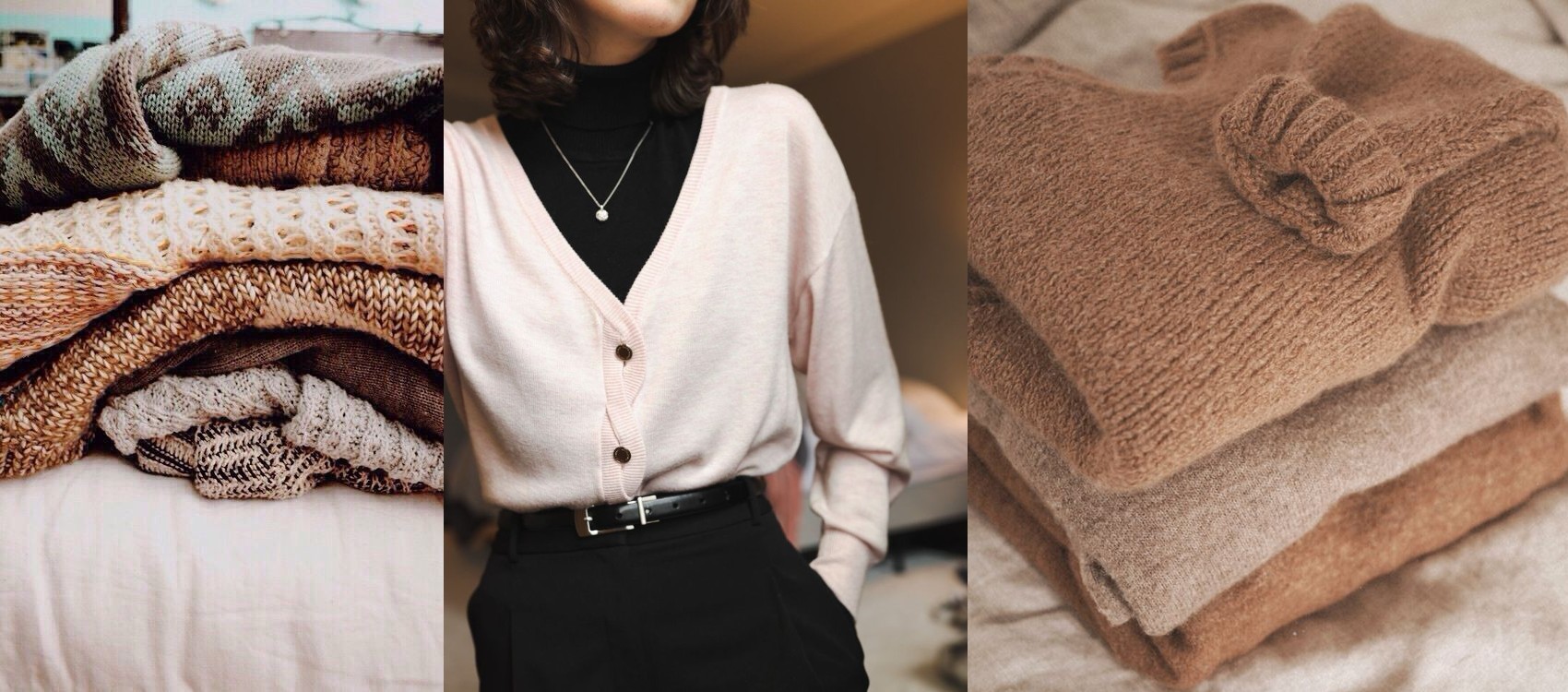 Sweaters worn in an aesthetic way are a style that really goes all-on on that snuggly vibe.
But there's a tradeoff: Wearing sweater on sweater is almost always loose-on-loose, which gives off an edgy vibe that may not be for everybody. People get comments on the street for a plain baggy aesthetic.
Baggy clothes aesthetics focus on the oversized, comfortable, and often slouchy look. This style has been popularized by a range of high-end and streetwear labels, and is often seen as a way to convey relaxed or casual styles.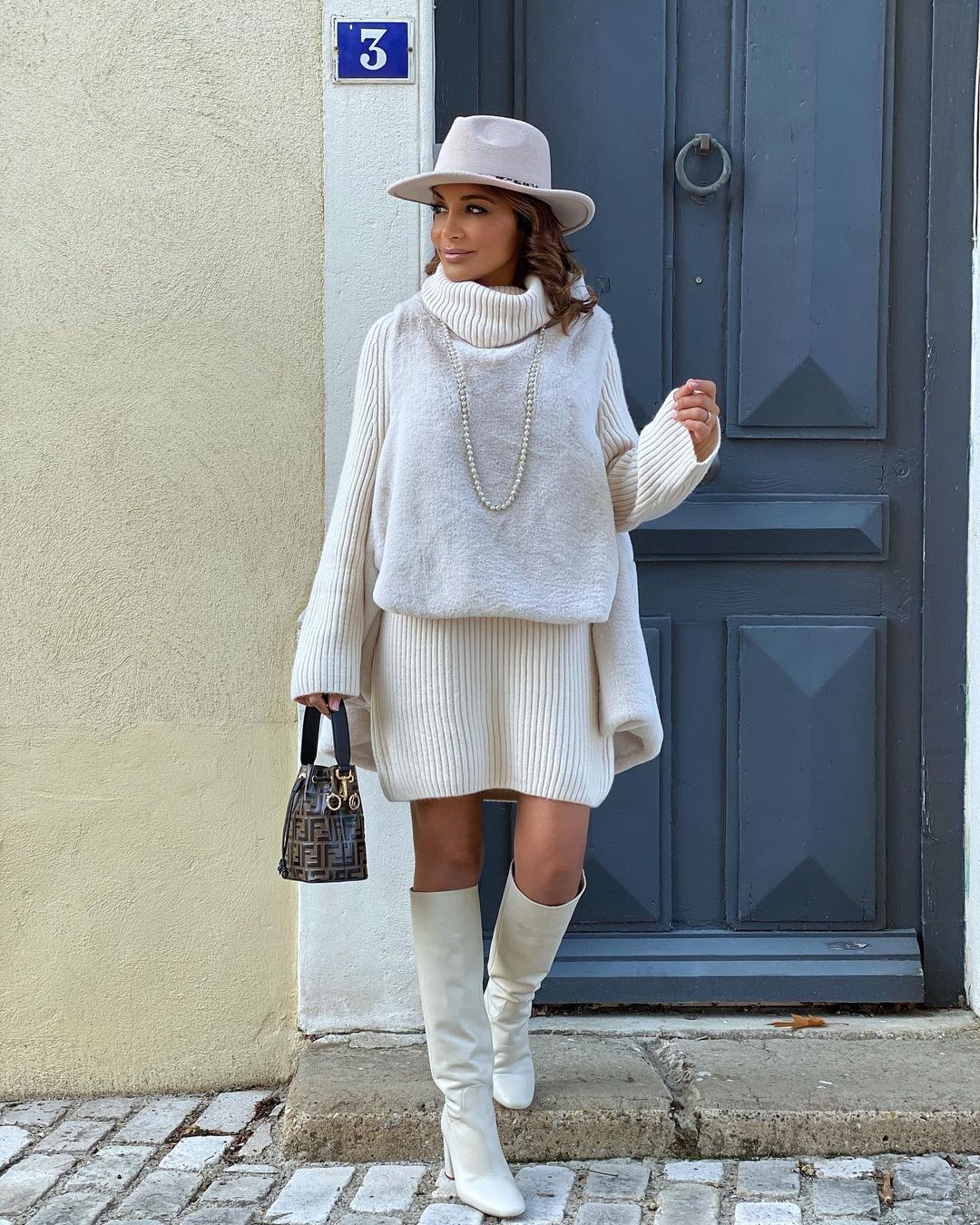 IG: giuliarobstyle
Then there is the other aspect of baggy aesthetics, which is that it covers your body. And in a world that puts increasingly more pressure on image and presentation, that can be appealing to people who do not think it should be normal to have your body shape judged by every rando on the street.
But if you love an aesthetic, there is nothing to doubt about…It's indie fashion, after all. You just do whatever you want.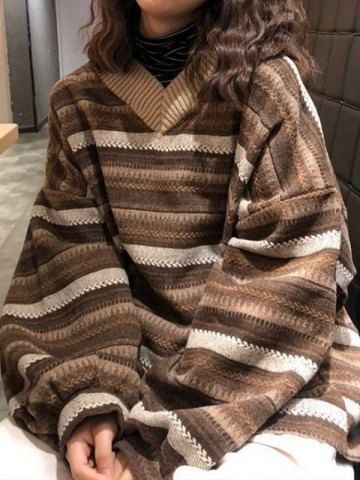 emmiol.com / academia, grandpa chic
How to wear knitwear for a slightly edgy look
Whether you are trying to make a political statement or just trying to feel more comfortable in your clothing, this wintery iteration of baggy aesthetics might work for you.
Sweater aesthetics are all about that cozy, comfortable vibe. When done well, wearing sweater on sweater can look minimalistic and chic.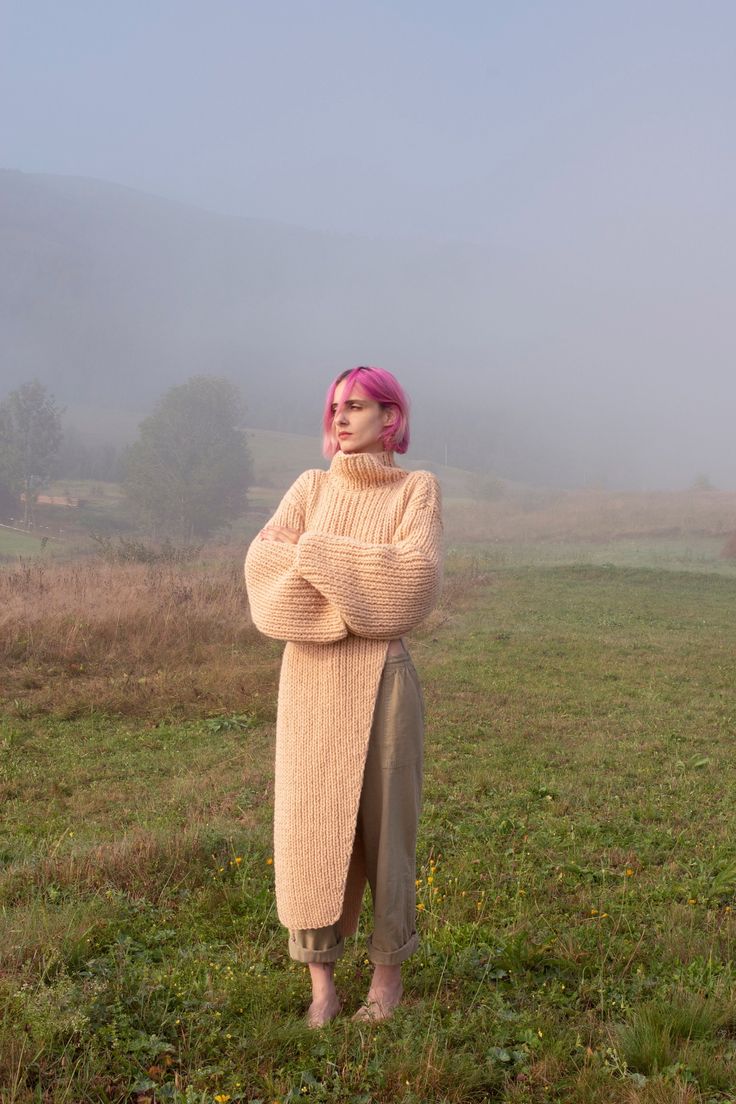 Why are loose sweater aesthetics becoming popular in indie fashion?
There are a few reasons: Firstly, they provide an alternative to the body-con looks that have been popular in recent years. (There are snug bodycon sweater outfits too, but that's for another post.)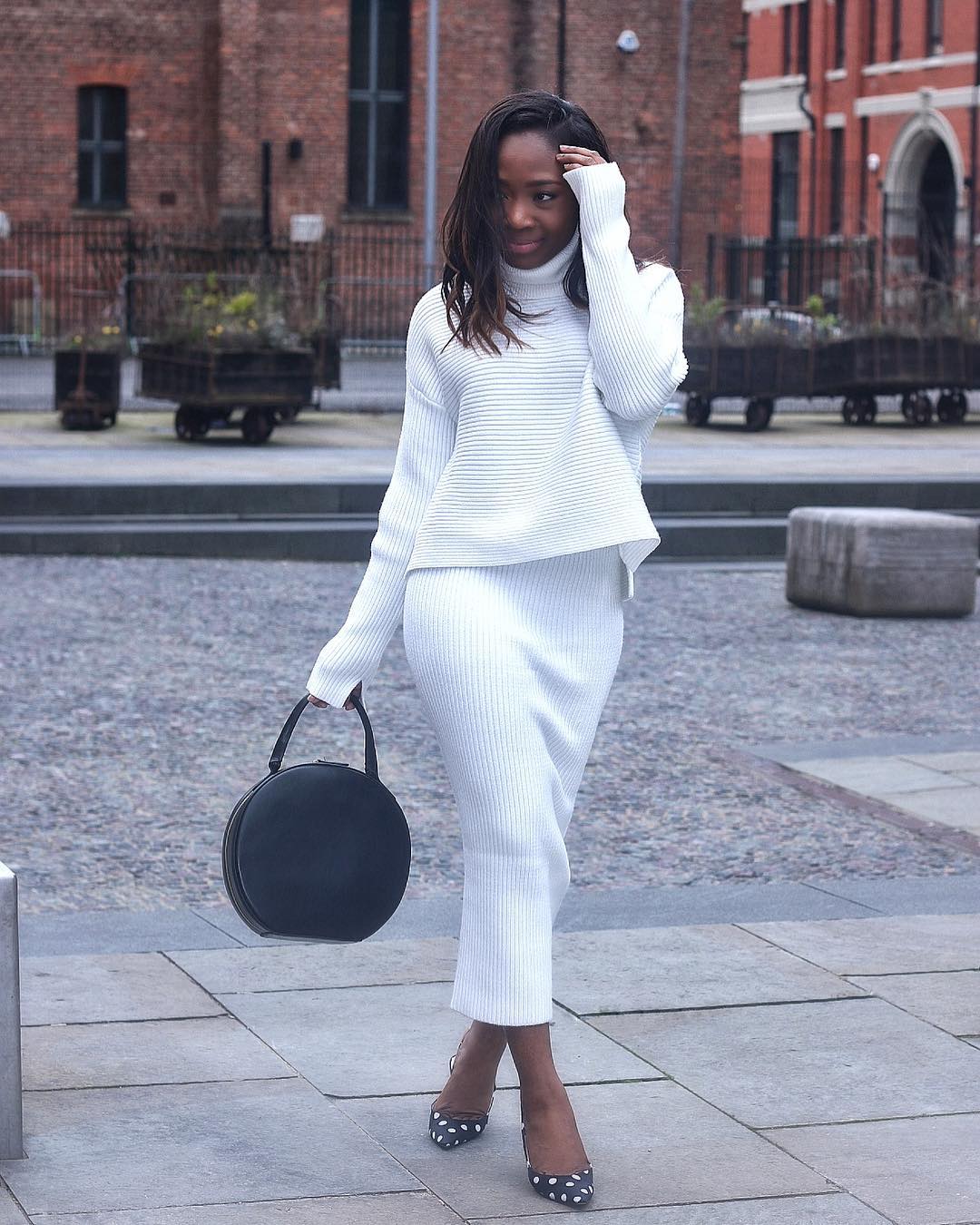 IG: edaowofashion
Secondly, they can be worn in a variety of ways to suit many different aesthetics - it does not have to be just academia, it can also be boho. And finally, they evoke a sense of comfort and coziness that is so appealing in autumn and winter.
Sweater-on-sweater for an instant academia aesthetic look
No matter if you want to take it towards dark academia or light academia, there's an instant way to make your outfit look very aesthetic using two sweaters.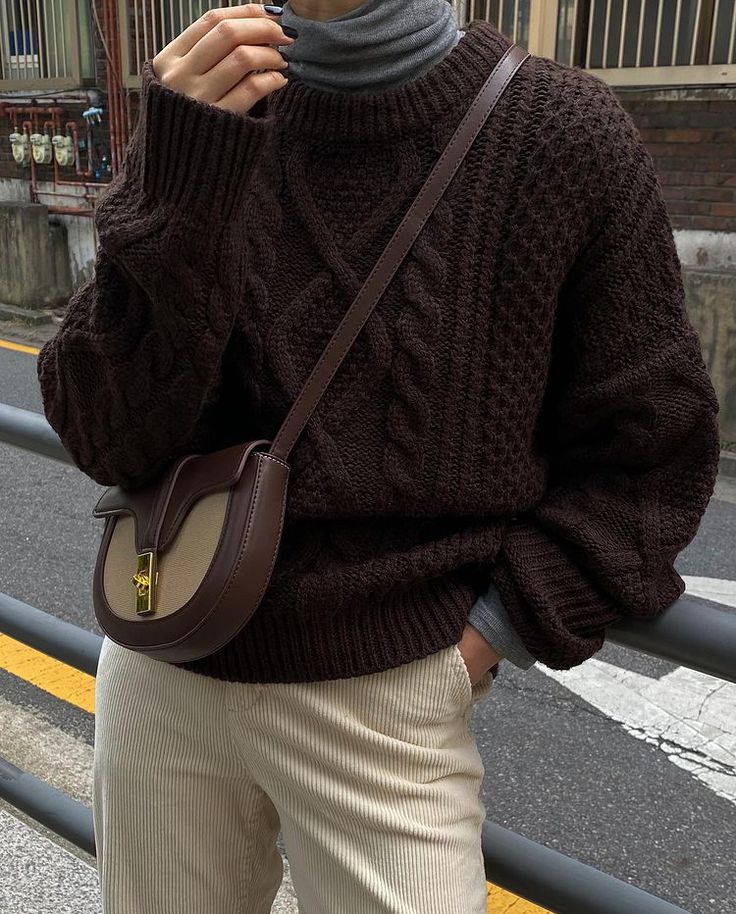 Closer to your skin, there will be usually a thinner turtleneck knit, but it can also be a scoop-neck knit with thumbhole sleeves. They are a bit longer and will be visible when you put the second sweater over it.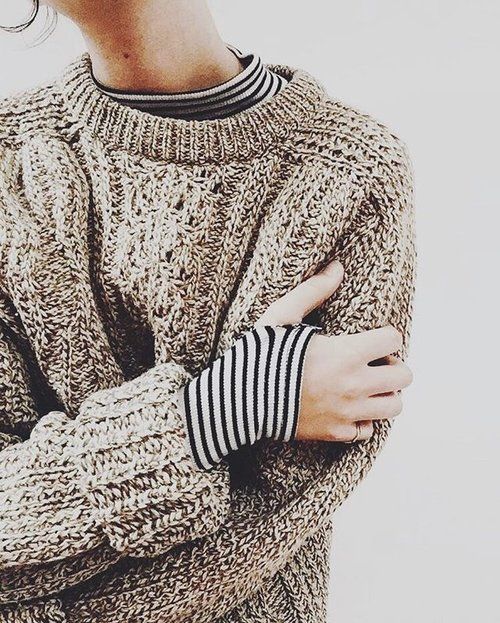 thegoodtrade.com, sweater on sweater with a thumbhole sleeve as the inner layer / academia aesthetic
The second sweater can be as bulky or as geeky as you like. It all depends on the mood that you're going for.
Here are some tips on how to achieve the sweater-on-sweater academia look:
Start with a thinner, solid-colored sweater as your base.
Choose a second sweater in a tone-in-tone color to put over the first one.
If you want to add a little more interest, try a patterned sweater instead.
And if you are more confident, go for two different patterns. That can be very boho, too, by the way.
It can look really chic: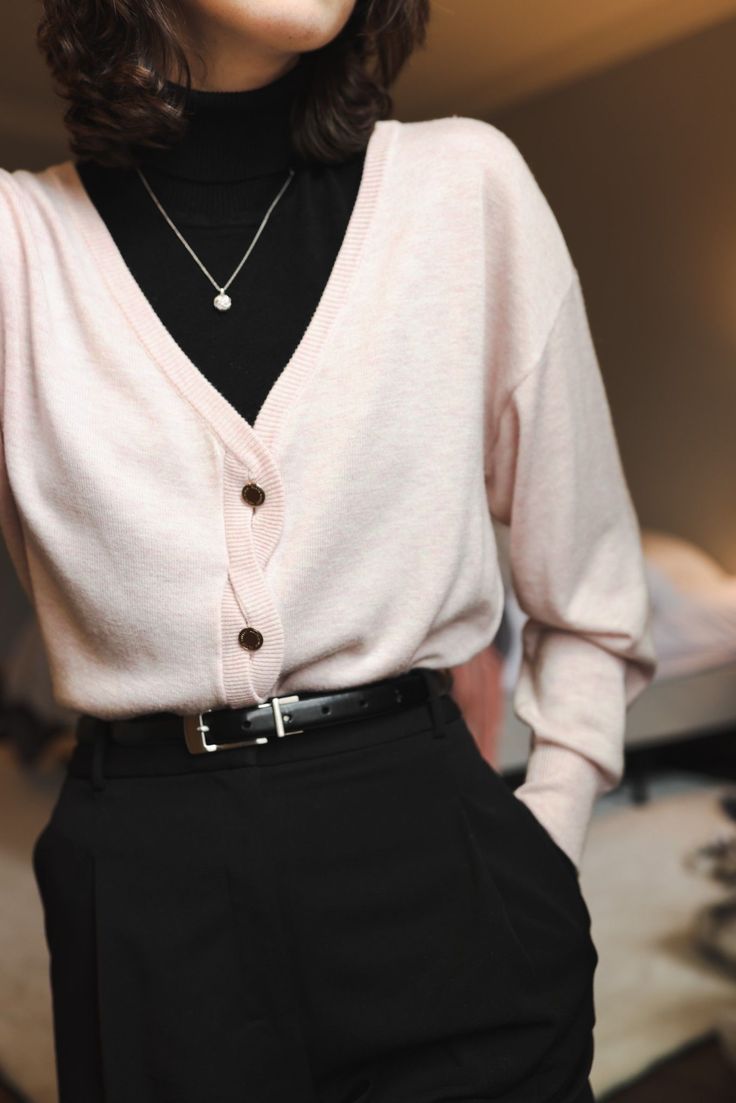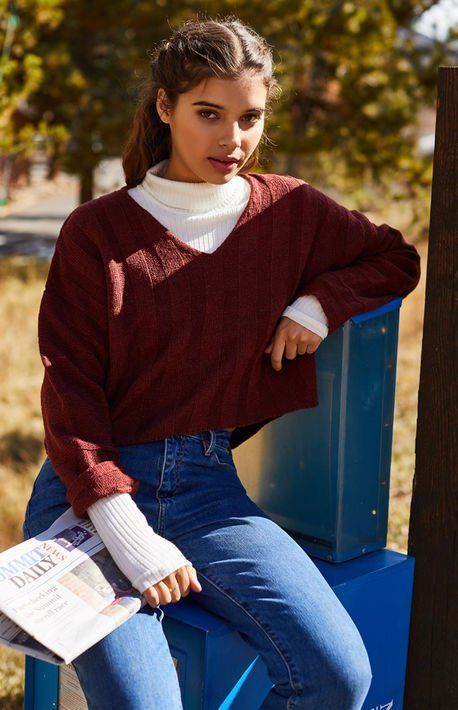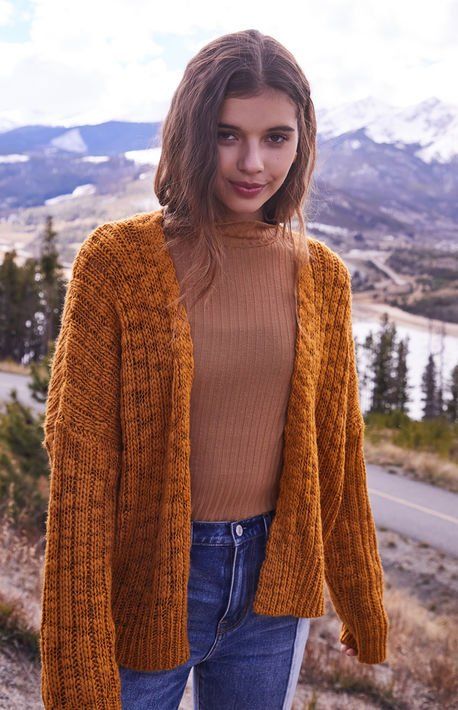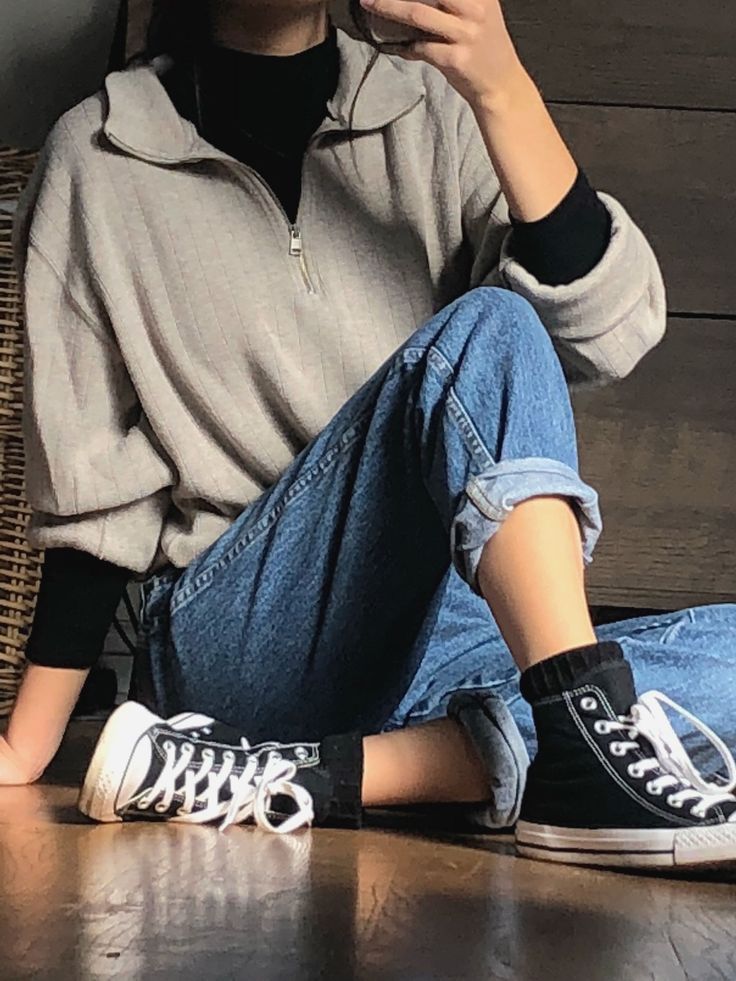 A whole another way to do what's technically a sweater-on-sweater outfit is by putting the second sweater around your shoulders. That's still a bit edgy but most of all really sexy. Not academia aesthetic at all, but as you can see, it uses the same garments…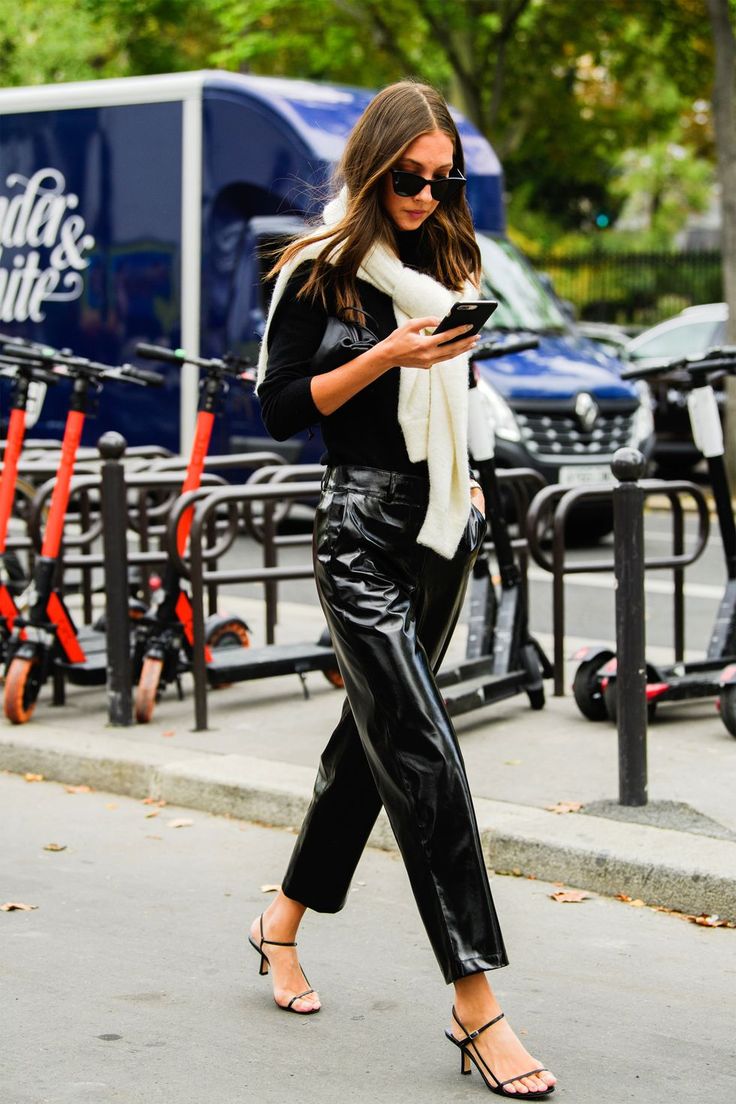 The best indie knitwear designers for a minimalist aesthetic
There's a lot of indie knitwear designers and Etsy vendors that are known and loved for their minimalist aesthetics. That's the pressure of the market, minimalism and simplicity sells better.
Lucky for us, most of those basic knits are great for a sweater-on-sweater outfit. While this look may not be for everyone, it is very chic indeed when you can carry it off.
Here are some of the classic knitwear brands for a designer inspo that you can replicate with the help of Etsy:
J.W. Anderson
Acne Studios
Uniqlo
The Row
Yohji Yamamoto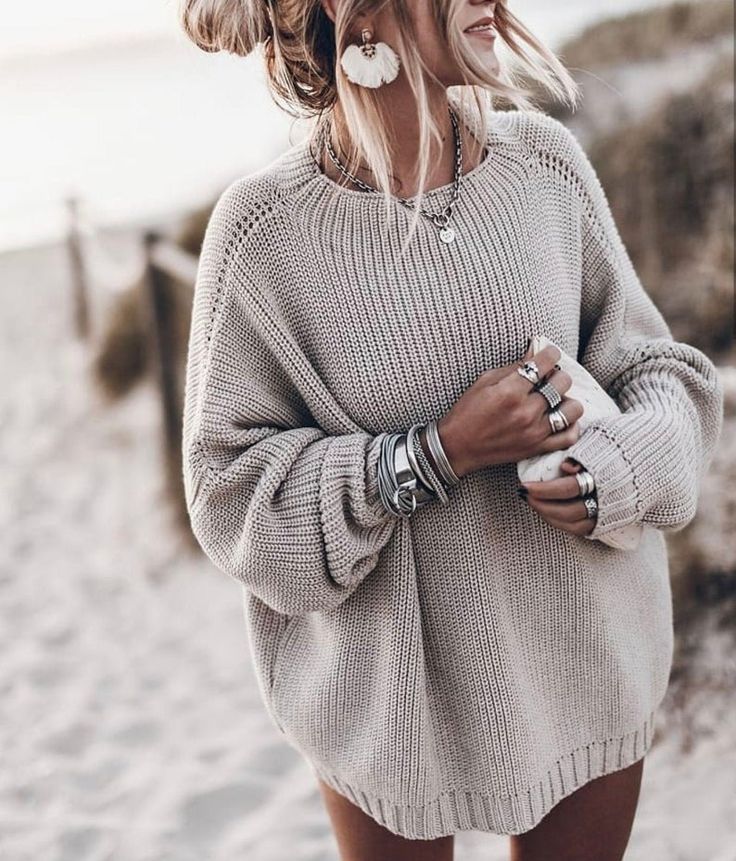 I think it's worthy of a raised eyebrow that the aesthetics of oversized sweaters can still be a polarizing topic nowadays.
Some people love them, while others find the baggy aesthetic too much to handle and instead opt for more conventionally fitting options that are easier on their confidence.
And of course, some people just don't care about how something feels at all - they're going out dressed straight up with no twists! To each his own though because there's nothing wrong if you happen t have different preferences than mine; everyone has theirs anyway right?
There will always remain those who disagree with whatever fashion choice I make so why bother listening anymore…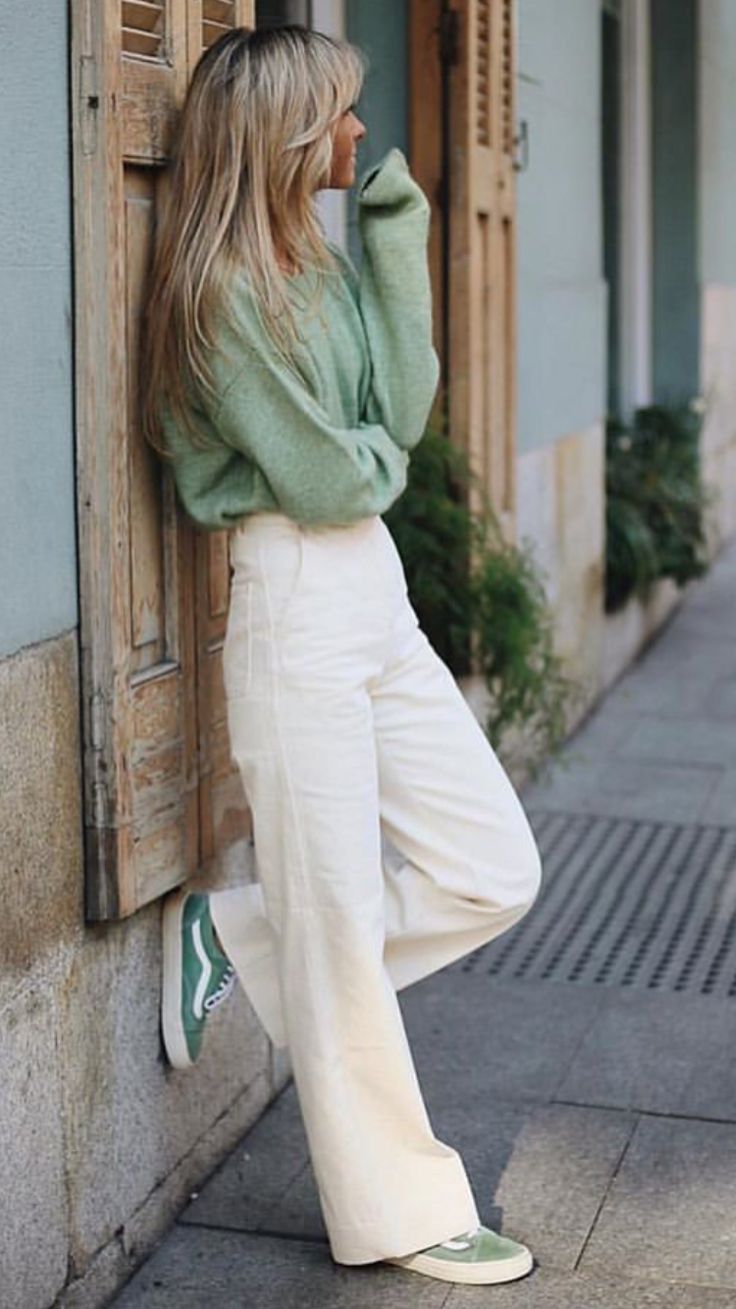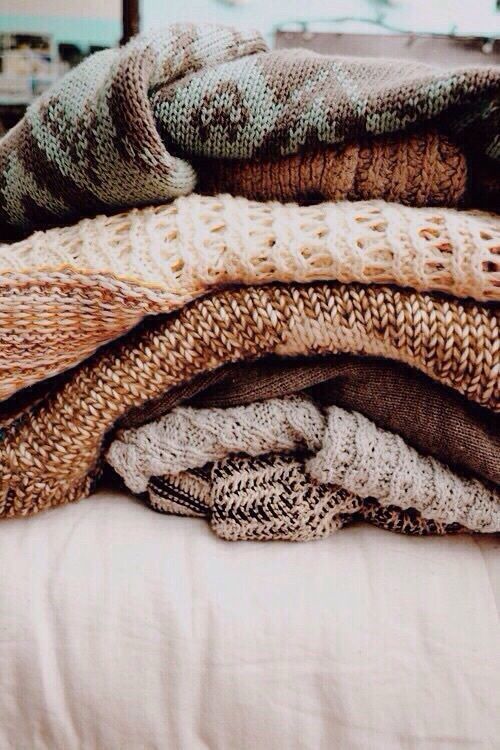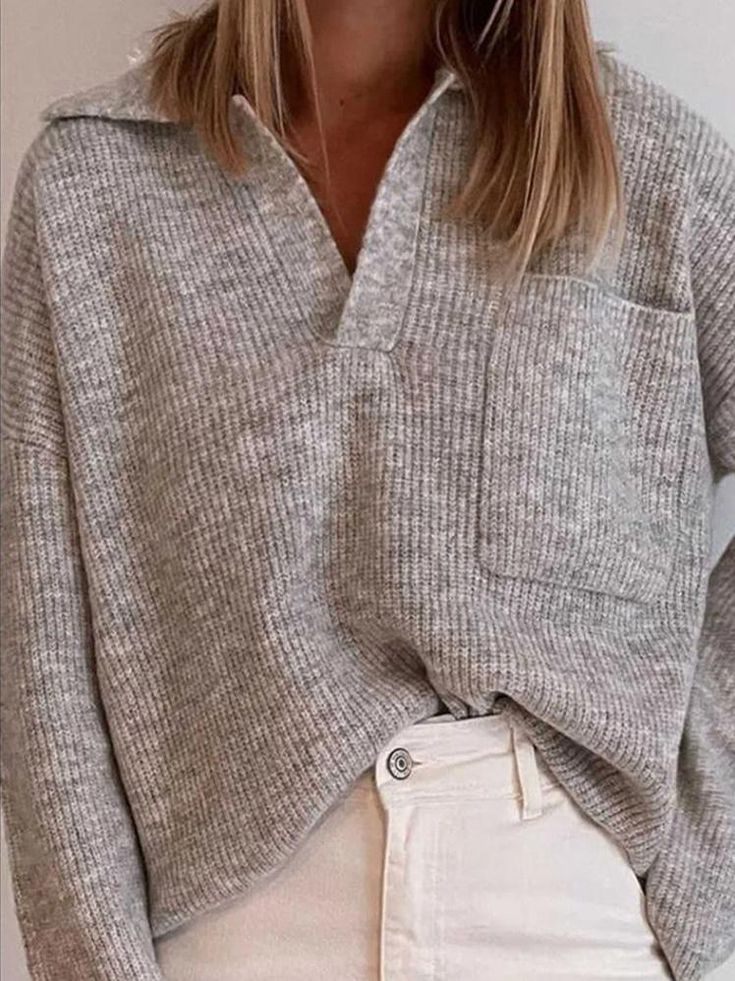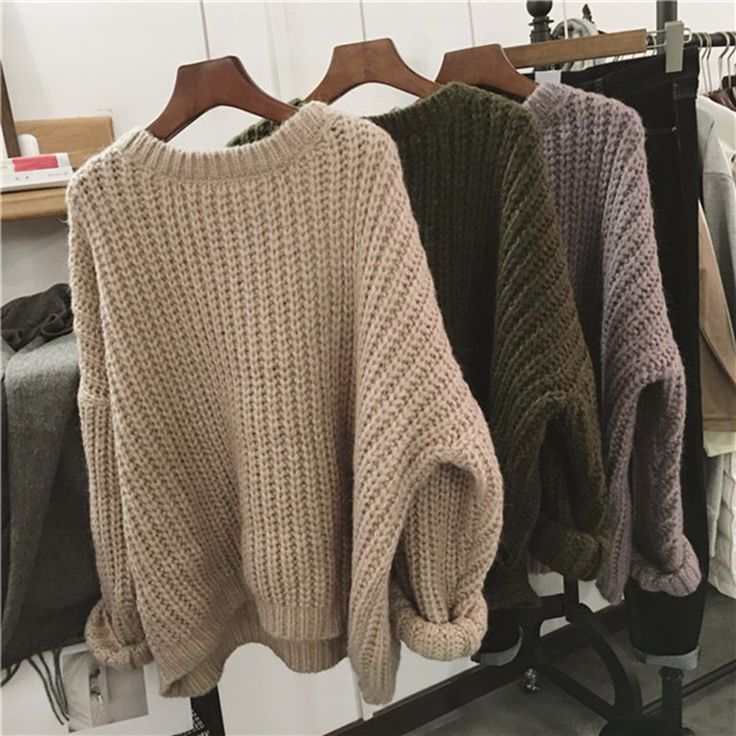 There are many reasons why sweater aesthetics are becoming popular in fashion. They provide an alternative to the body-con looks that have been popular in recent years, they can be worn in a variety of ways to suit many different styles, and they evoke a sense of comfort and coziness that is especially appealing in cold weather. So if you're looking to add a touch of minimalism to your wardrobe, consider trying out some sweater aesthetics this winter!