7 Aesthetic Travel Outfits For A One-Day Trip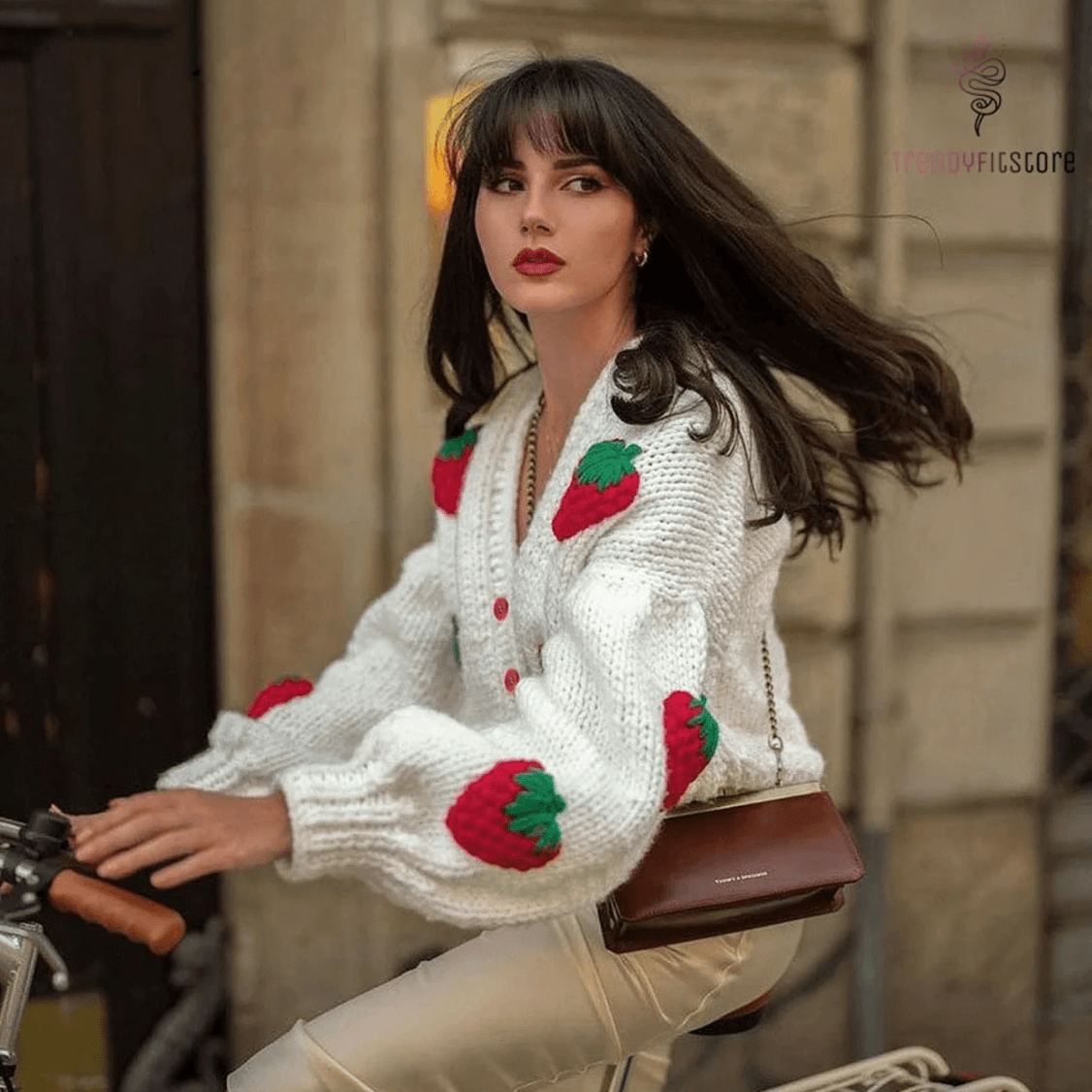 Are you getting ready for a one-day trip? If so, you'll want to make sure that you have the right outfit!
Packing for a short trip can be tricky - you don't want to bring too much or too little.
In this blog post, we will give you 7 travel outfit ideas that will help keep you looking stylish while on your trip.
1. Baggy Jeans and a Top
For a super comfy but aesthetic outfit that you can wear all day long, pair baggy jeans with a shirt or t-shirt.
You can either do the loose-on-loose aesthetic where you pair the baggy jeans with an oversized top, or you can wear a skin-tight top or a bralette for the baddie vibe.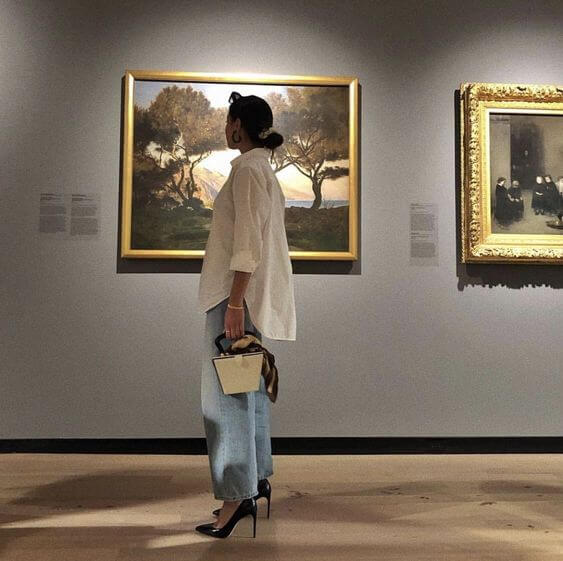 You can dress this look up with a statement necklace or earrings and high heels, or the other way around add some flats for comfort.
The combination of jeans and a t-shirt is timeless, so you can't go wrong with this look. Whether you are going on a full day tour to Stonehenge from London, or to visit the Grand Canyon from Las Vegas, you will look stylish and feel fresh in an outfit like this.
A simple outfit like this one can also be dressed down and accessorized with a pair of canvas sneakers and a hat. You can add a light jacket or sweater to keep you warm, and off you go!
2. A Boho Dress and Sandals
A boho dress became such a staple that it's pretty close to a timeless piece by now.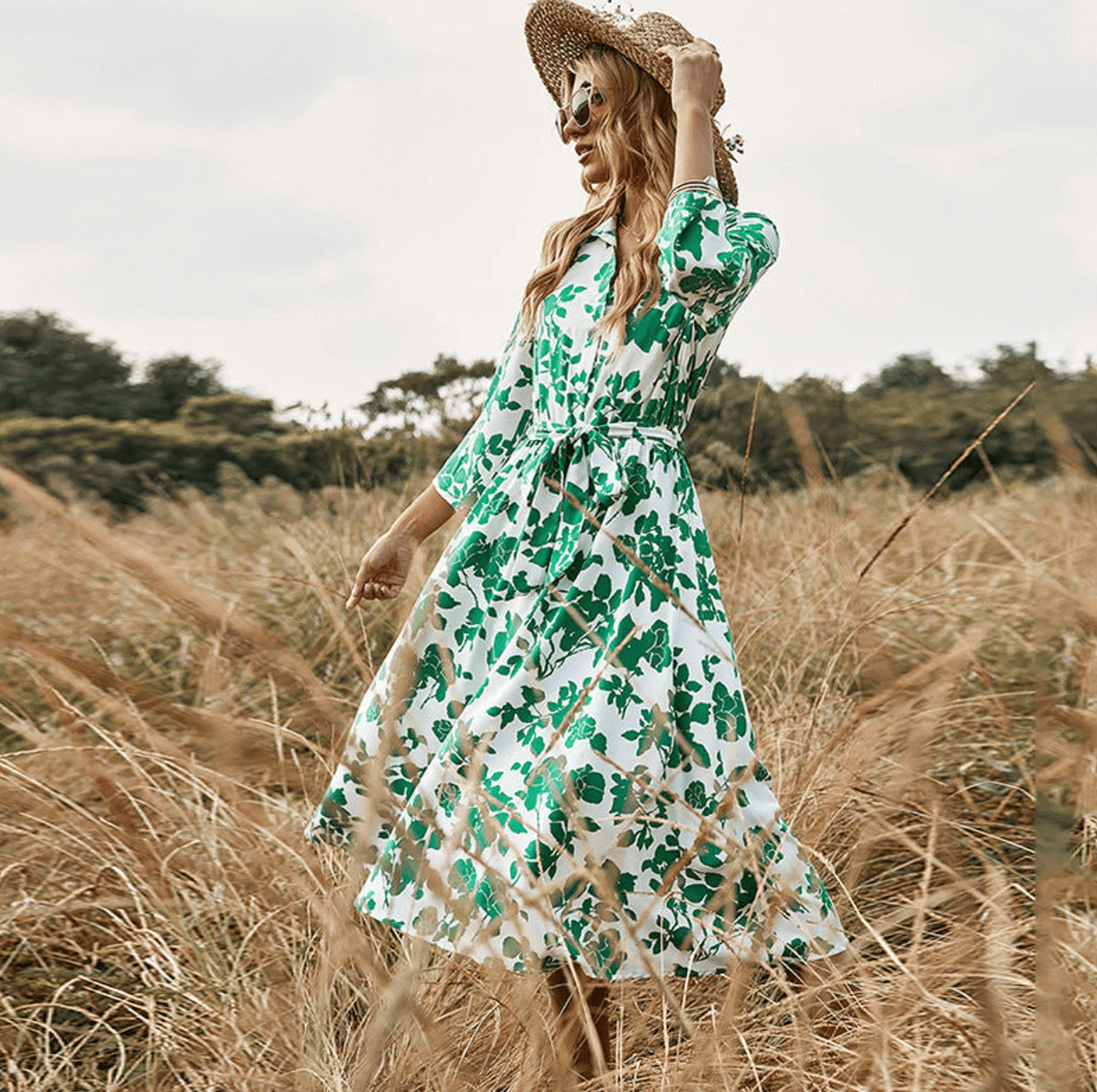 Etsy: BohoDressesWorld
For a one-day trip in the summer, you would probably wear a maxi dress with some flat sandals. This look is perfect if you're going to the beach or somewhere else hot. It's comfortable and stylish and perfect for traveling.
Boho dress is a summer garment for sure, but should it get cold you can always put a thin turtleneck underneath. And then there's also the whole boho jacket trend that's not to miss.
Other than that, when it comes to accessorizing your outfit, don't forget to complete your look with a brimmed beach hat, providing both sun protection and a touch of elegance to your beach ensemble.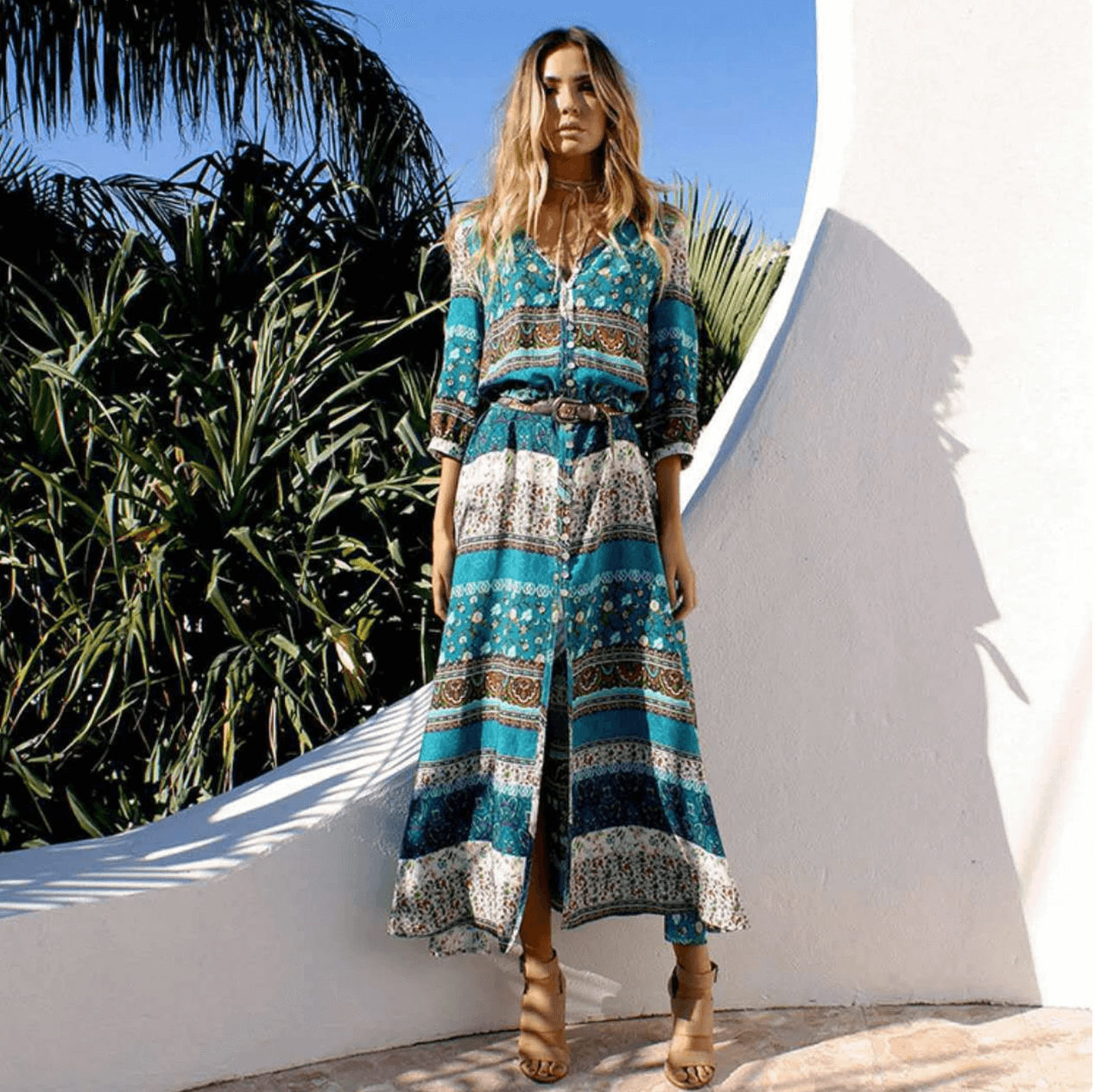 Etsy: AccessoryLoversShop
You can always accessorize it with a belt, outerwear in clashing patterns or a hippie necklace stack for a bit of extra flair.
3. A Sundress and Boots
Sundresses are the boho dresses for those who are not into boho aesthetic. They are light and flowy but usually do not come with patterns as wild as boho dresses do.
A sundress is the perfect one-day travel outfit! It's light and comfortable but not too flashy.
The classic way to complete the look would be to pair your sundress with some wedges. If you like the baddie aesthetic vibe though, you might choose some military-style boots to create a contrast with the delicate sundress.
Moreover, thicker boots will work better unless you're going somewhere tropical.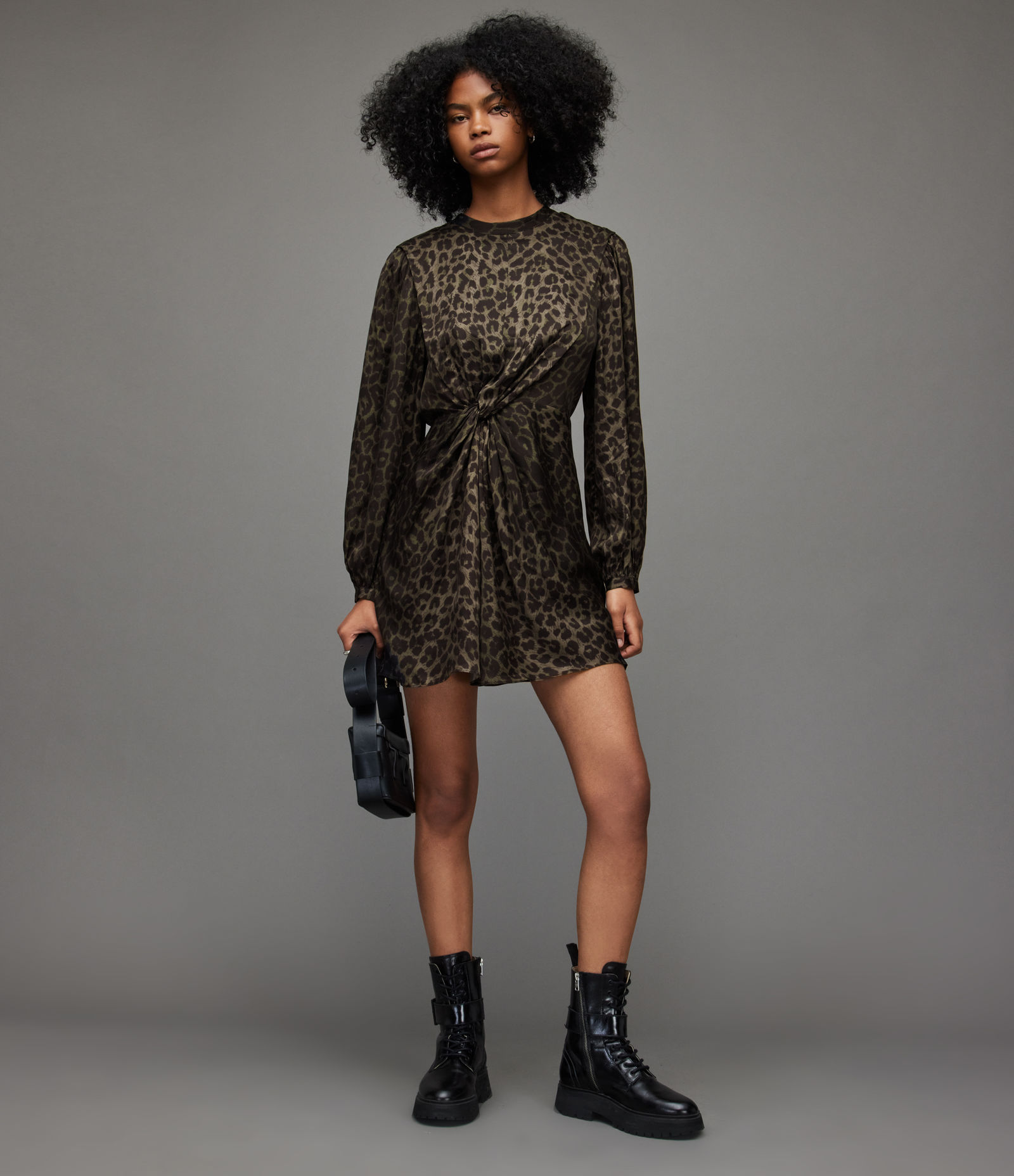 All Saints
4. Sporty Clothes
Athleisure is the classic one-day travel outfit, but by now plain athleisure got a bit boring.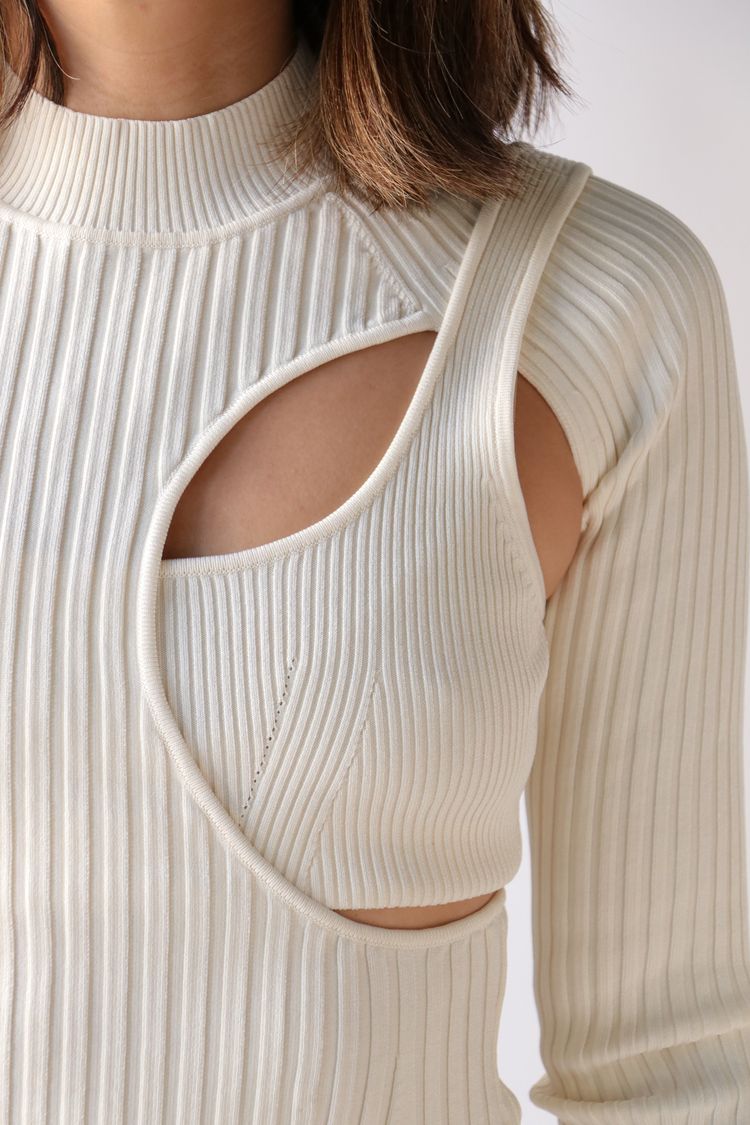 We Are Iconic
If you are into sporty aesthetics, try clothes that are only slightly inspired by sportswear. Colors like beige or grey with a touch of neon and minimalist construction does the sporty aesthetic better than leggings and a hoodie.
Carbon38
If you're going somewhere chic, wearing sporty aesthetic with heels and jewelry could look absolutely great.
5. Grandpa Chic Knit
For cooler climates, a sweater are the perfect travel outfit. The leggings keep you warm and comfortable, and the sweater can be dressed up or down depending on your plans. To complete the look, add some flats or sneakers.
Moreover, if it's really cold outside, add a scarf and a light jacket to keep yourself warm and stylish. This is one of those travel outfits that will never go out of style.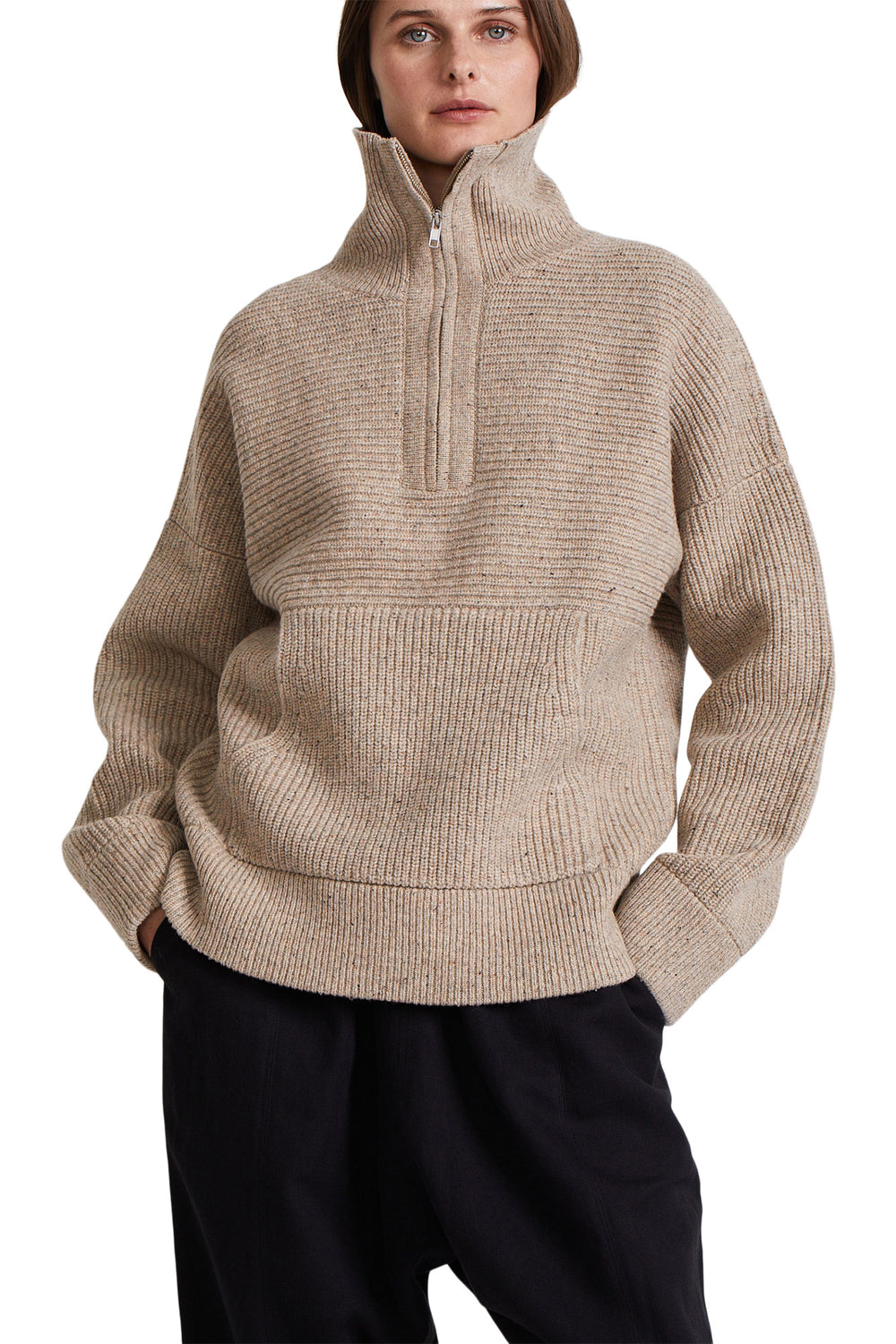 A Piece Apart, Klee pullover
6. A Jumpsuit
Jumpsuits are a great way to look stylish without worrying about your clothes all day long.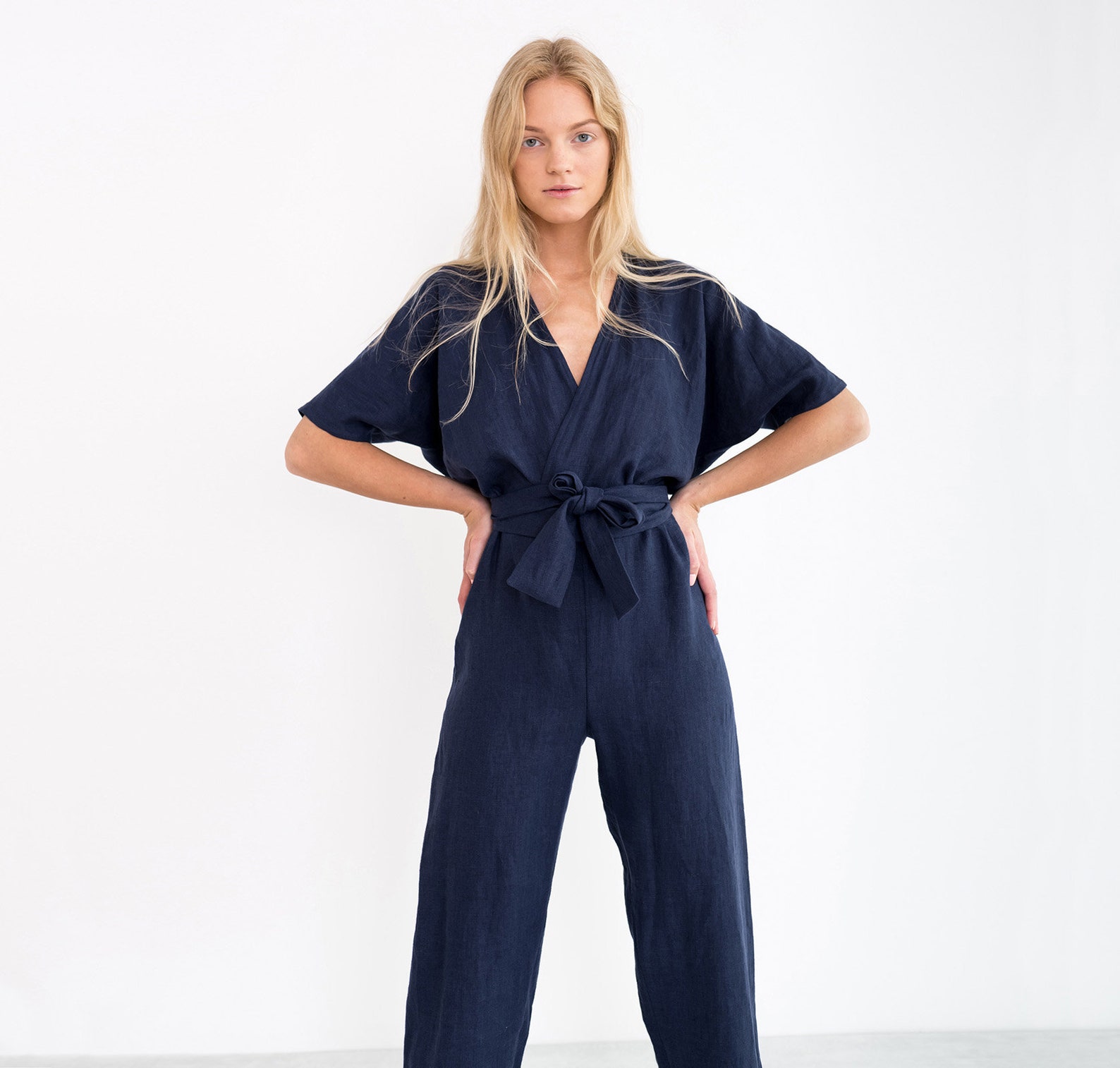 Etsy: LoveAndConfuse, Linen jumpsuit
Jumpsuits come in a variety of styles, but for traveling you will do best with a jumpsuit that does not crease. When shopping, you can easily test that by trying to crumple the fabric of the jumpsuit in your hand. If it stays creased, it will be a nightmare to travel in.
To dress it up for a different aesthetic every day simply change your outerwear and accessories: Flats, boho jackets, military boots and heels are all good options that can change the vibe completely.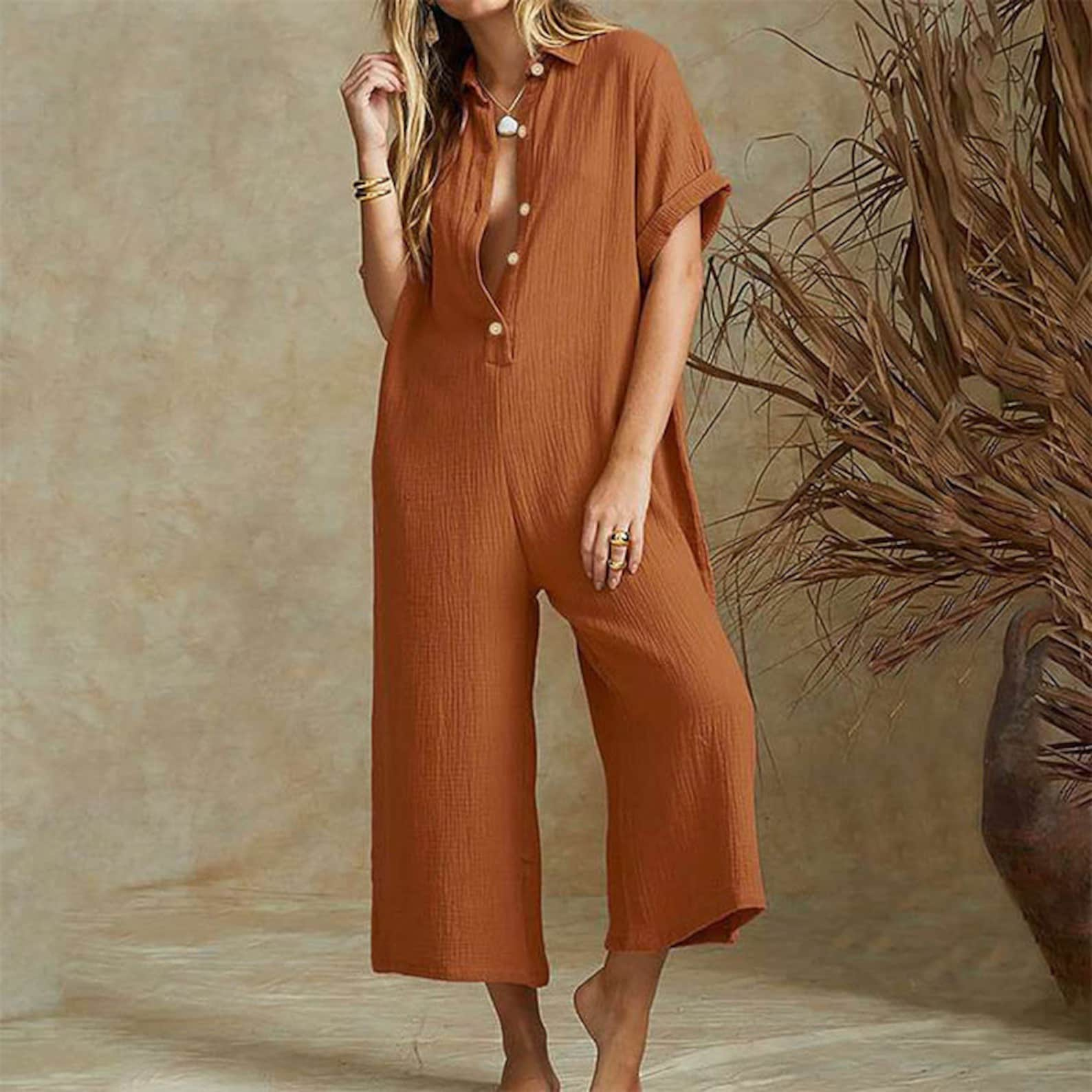 Etsy: TreasuresCare, Loose casual jumpsuit
7. A Kawaii Skirt or Knit
A cute skirt and a knit are a great combination for a one-day trip. The skirt is light and flowy, so it's usually best for warmer weather, but in kawaii you can always add leg warmers in the winter.
If that's still not warm enough, then there's a whole bunch of cute sweaters for you in the kawaii aesthetic!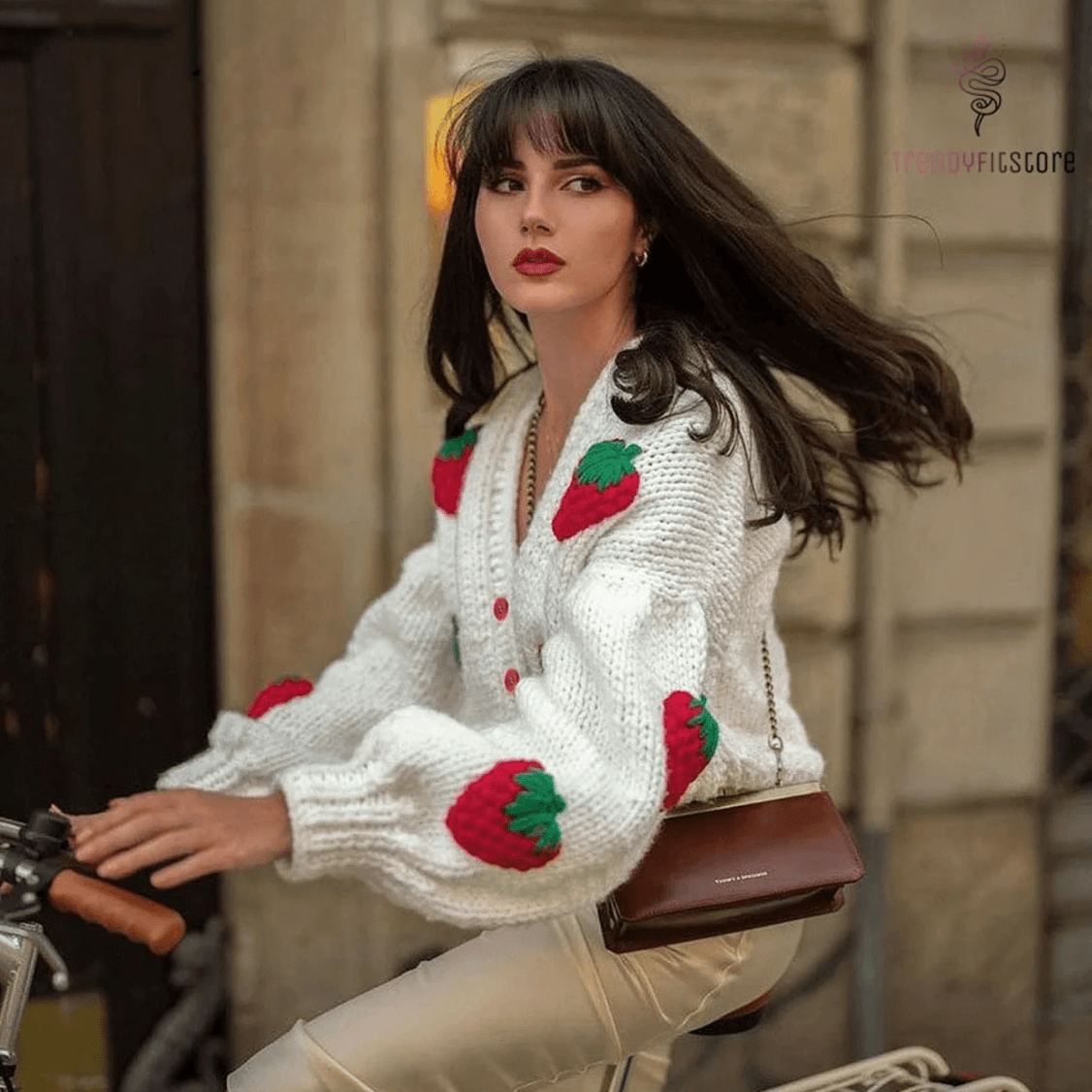 No matter where you're going on your one-day trip, these seven travel outfit ideas will help you stay fashionable and comfortable all day long. With just a few pieces, you can create multiple looks that are perfect for any occasion. So pack your suitcase and get ready to explore!