Green and Brown Aesthetic: Tons of aesthetic outfits in green and brown
Pinterest images sources here
Green and brown are colors that can evoke a lot of things aesthetically.
For some, it might be the taste of matcha milk tea with brown sugar. For others, it might be the sight of trees in the summer.
Green and brown can also be associated with ethnic fashion or boho patterns, vintage art deco jewelry and 60s dress patterns.
And lastly, green and brown are the main colors of organic modern interior design, a softer, natural version of minimalism.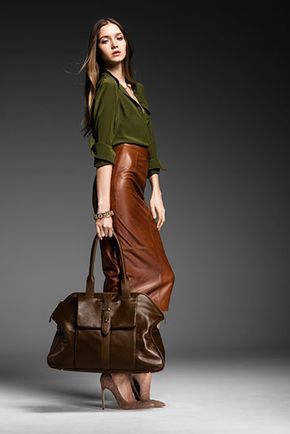 etienneaigner.com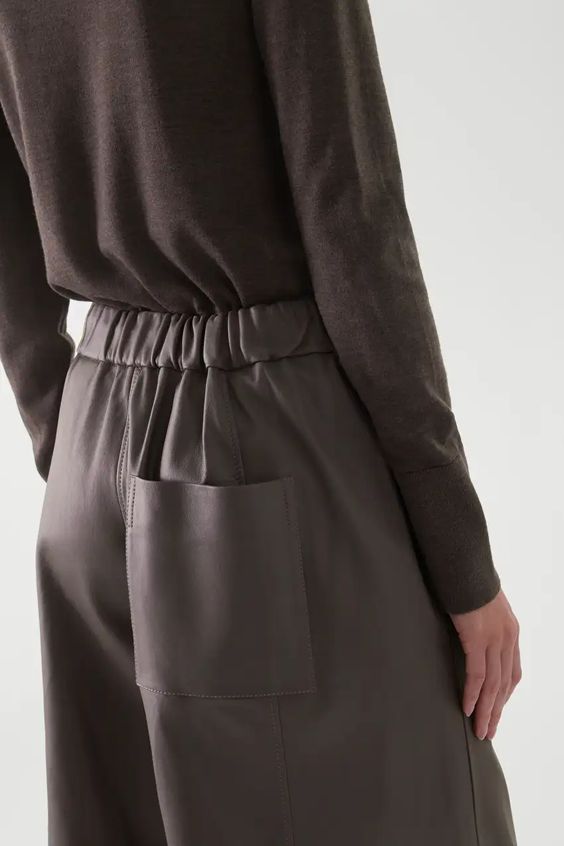 cosstores.com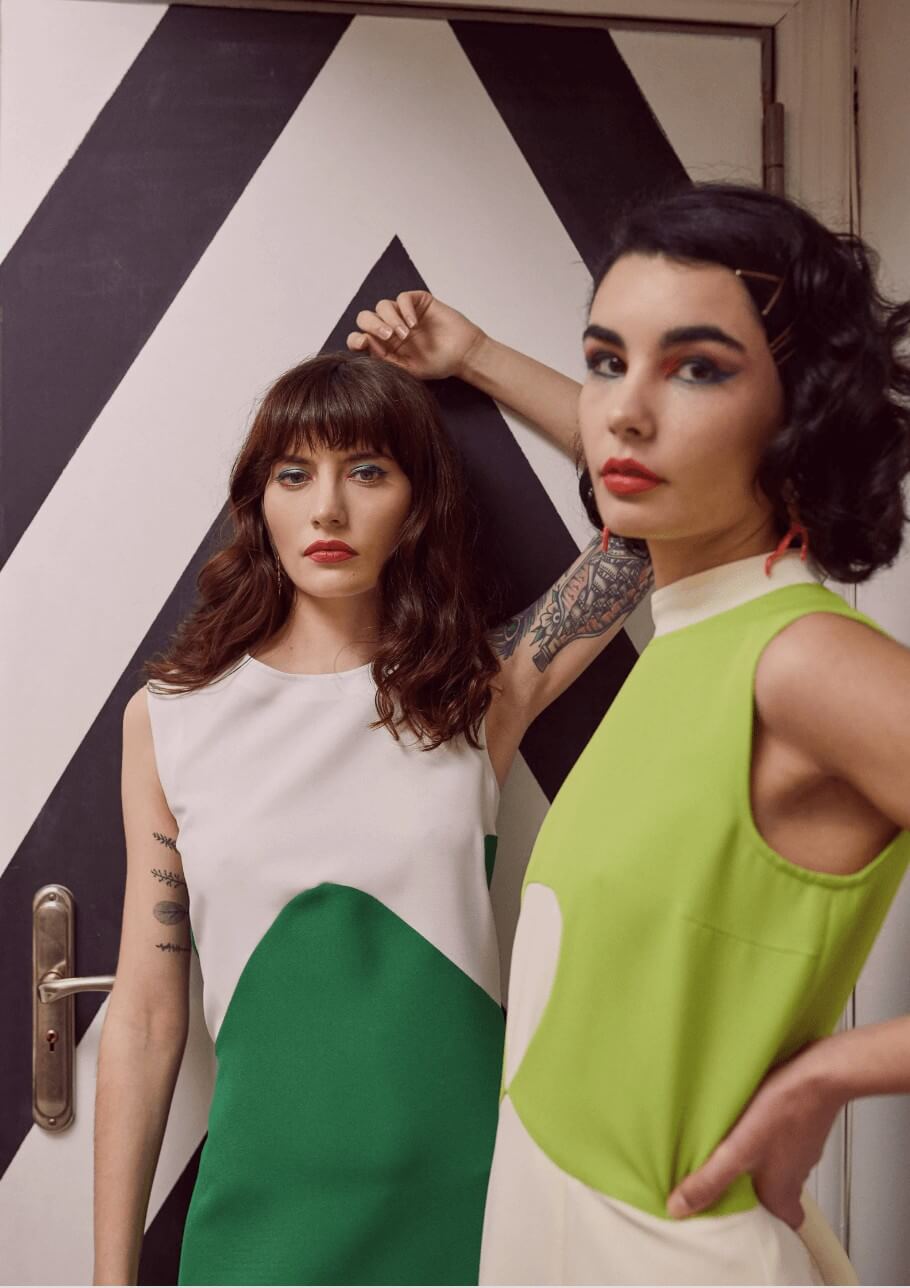 Etsy: swingingchicksshop, Retro A-line dress
Making the color combo aesthetic
The green and brown combo in fashion aesthetics is can fit into a lot of styles, depending on the vibrancy of the colors and the overall style of the clothes.
For instance, a sage green cottagecore dress would be naturally paired with brown cottagecore shoes for the full aesthetic effect.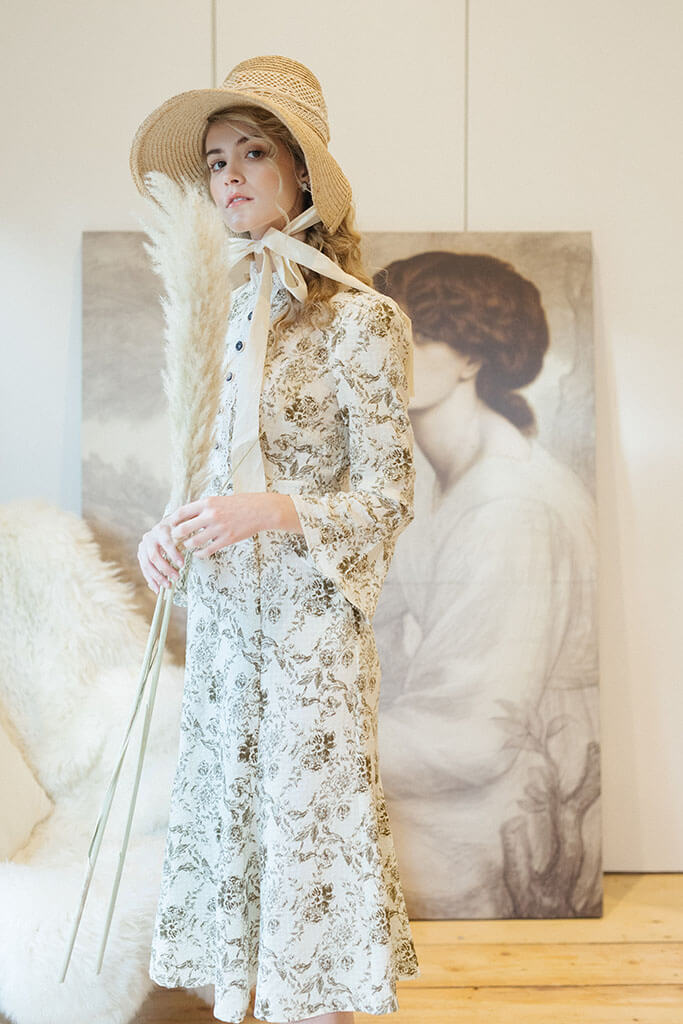 Miss Patina: Edith dress
Miss Patina: Luisa dress
But this post won't be about cottagecore. Rather it will be about combining green and brown in a vintage retro style, leaning on minimalism.
How to wear green and brown in a vintage retro style
Green and brown are often seen as associated with ethnic fashion or boho patterns. But vintage art deco jewelry and 60s dress patterns make use of them too, just in a different way.
That is to say, it's one of the best color combos for the boho vibe, as green and brown are both colors that we associate with nature. But if you prefer the sleeker and more classic side of mid-century retro fashion, then there's still plenty to work with. Just choose larger, geometric patterns and cuts closer to bodycon.
The easiest ever green and brown retro look is a green mini dress with brown heels or belt, but you can also just throw a brown leather jacket over the dress.
Ferrari SS 2023
Etsy: swingingchicksshop, Mod dress in lime green
yourstrulyyinka.com
The boho vibes in green and brown
If you want to create an aesthetic look that is inspired by green and brown, you can't go wrong with a boho vibe.
In contrast to those, in the boho aesthetic, you will get to use a lot of paisley prints that use green and brown.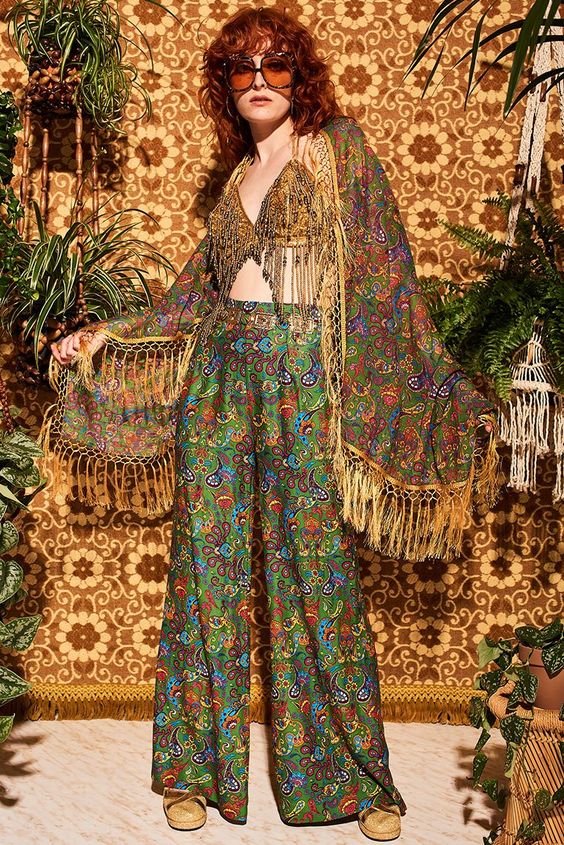 thehippieshake.co.uk
Flowery patterns in vibrant greens and browns are also great for that vibe. You can go for a more ethnic look by pairing green and brown with other colors like red, orange, and yellow.
The boho look is better for the summer but you can always layer dresses over a turtlenecks and pants.
The green and brown combo in art deco retro patterns
Let's turn it back towards minimalism now. Green and brown can also be used in a mid-century vintage or retro style. Back then, art deco had a retro moment and geometric patterns were often used on mini skirts and mini dresses.
So, this is a great combo if you want to create a look that is more polished than a boho outfit, but is still very aesthetic. The geometric patterns are very normcore if they are used in more boring color combos like black and white, but can look really appealing when you go more daring.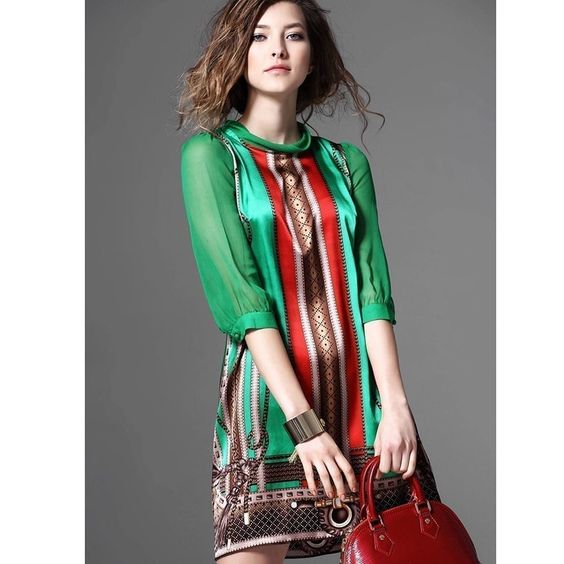 uniquistic.com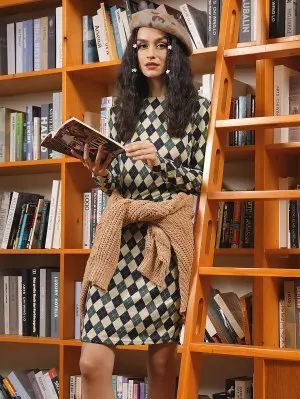 ZAPFUL dress
Neewhoo mini two-piece
Making brown a neutral
Of course, green and brown can be used in an even more modern way. In this case, green can be a statement color with brown as the accent. This is a great way to use green if you want to make a bolder fashion statement.
Fendi SS 2023
In this green and brown combo, green can be seen as the dominant color while brown takes on a more supporting role - it's brown used as a neutral.
Green can be used as either the primary color and as an accent too. Green works as a neutral in its sage, pastel shade, or if it's a very dark green that almost passes for black.
Might not look good on everyone, but as long as you don't put it on garments that are close to your face, you will still look good even if that particular green isn't ideal for your coloring.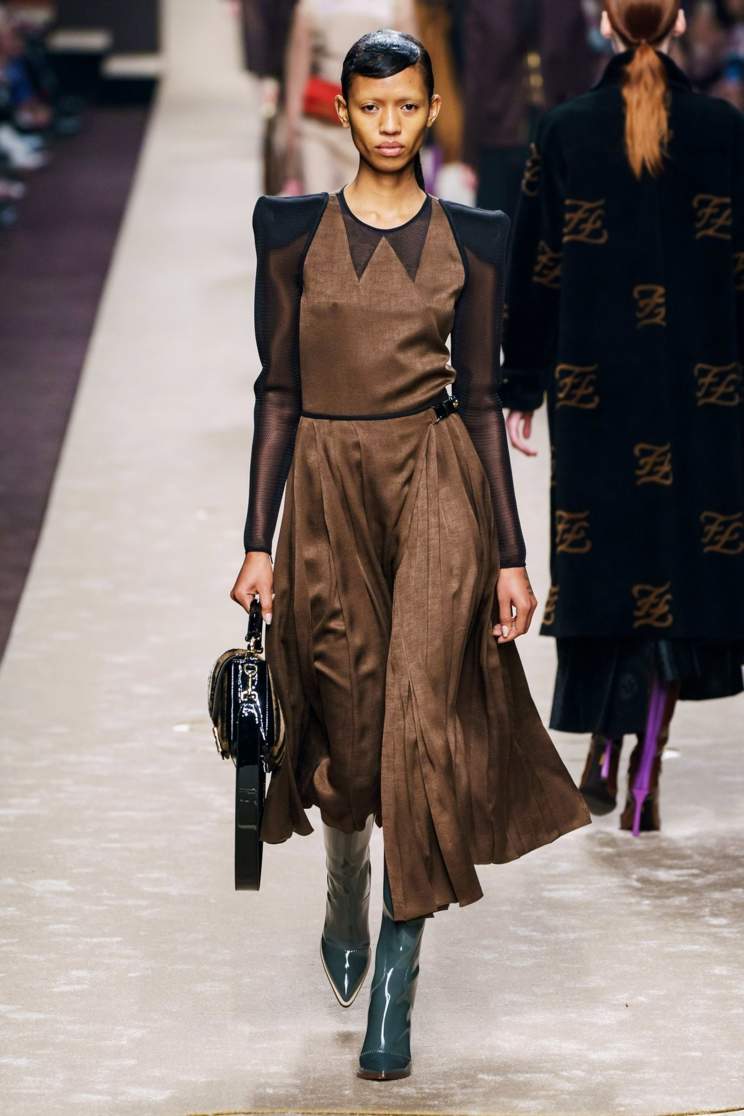 Fendi SS 2023
Green and brown in scandi minimalism
The Scandinavian version of minimalism is a design style that uses simple and clean lines. It's about paring down your design to its essentials, nothing should be the statement except the minimalist vibe of everything.
Green and brown can be used in a minimal way by using them in very muted shades. This will help to create a cohesive look and keep the focus on the lines and shapes of your clothes or accessories. In general, green and brown are great colors to use together because they are both natural and earthy colors.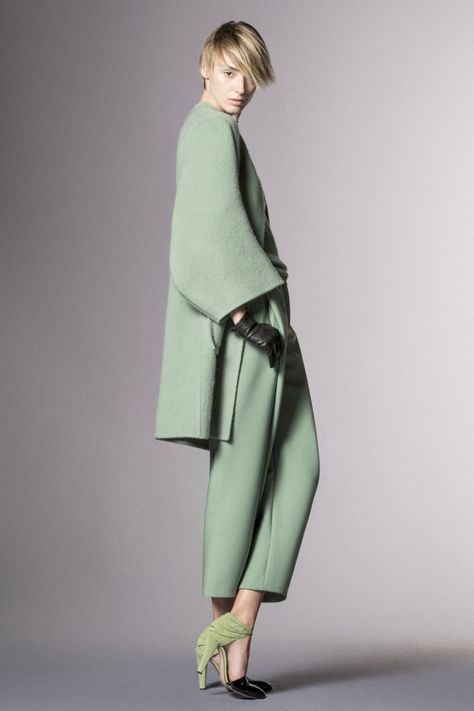 Armani, Prefall 2014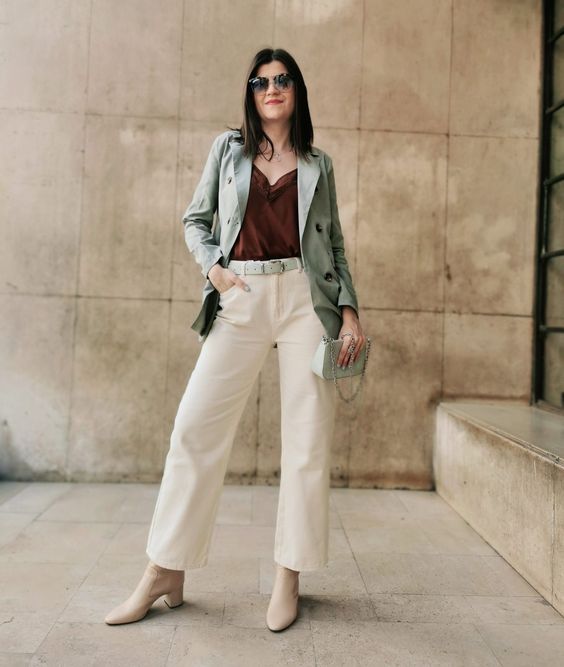 bambolai.com
You can also use green and brown as accents in a minimal design. This will add visual interest without overwhelming the overall look. Just make sure that you use very light green and brown shades so that it doesn't clash with the minimalist aesthetic.
If you want to use green and brown in a more bohemian way, then you can go for brighter colors and patterns. Just remember to keep the overall vibe relaxed and easygoing so that it doesn't compete with the minimalism of the rest of your outfit.
To wrap it up: Green and brown can be used in a variety of ways to create an aesthetic that is both earthy and natural. Whether you want to go for a boho vibe or minimalist style, there are plenty of possibilities when it comes to using these two colors together. So, experiment until you find the look that's perfect for you!
More in this Pinterest board