10+ Aesthetic Layered Outfits: How to Layer Cute Indie Outfits for Winter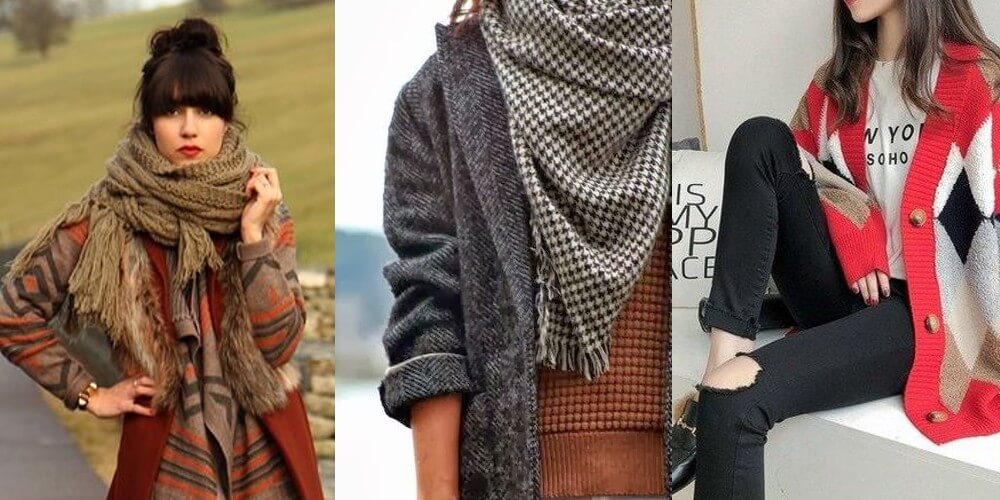 Layering is a great way to keep your style fresh during winter.
Layering is also a pretty normcore thing to do, but if you put an indie spin on it you can get really cute indie aesthetic outfits in boho, kawaii and y2k aesthetics. Here are some tips on how to layer your way into a cute indie outfit for winter.
If you love aesthetic fashion, I am sure you will love some of these cute indie outfits for winter.
How to layer your way into a cute indie outfit for winter
The good thing about indie aesthetics is that many of them have overlap and a lot of the mood can be created via accessories.
Layering is a great way to keep your style fresh during winter, but it's also the easiest way for you to reuse the same garment between different indie moods.
Boho, mid-century vintage and tomboy minimalism
For instance, clashing patterns can be very boho, but a single pattern in an otherwise minimalist outfit could be the sleek and sexy 60s vintage or tomboy chic, depending on how creative you can get with your clothes. By layering different pieces in different ways, you get to experiment with different styles and find the perfect look for you.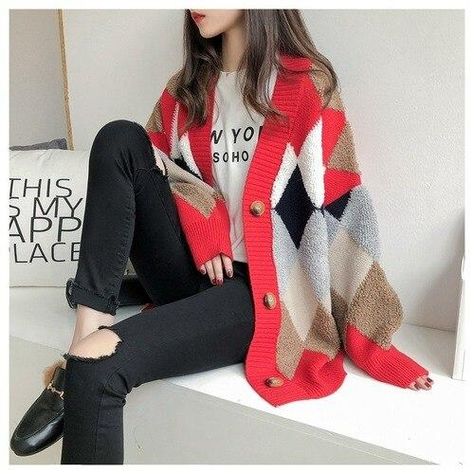 Patterns in boho or mid-century vintage
Patterns in tomboy chic
There are some staple silhouettes that will drive the outfit towards one aesthetic or the other. As you can see above, trench coat will look less boho and more mid-century vintage than a baggy knit. It's the cinched waist and the classic hourglass shape that take it more towards the mid-century fashion which is more elegant and classic than boho. Boho is meant to have the eclectic vibe.
On the other hand, a single accessory like a pattern neck scarf can move the outfit a step back towards boho: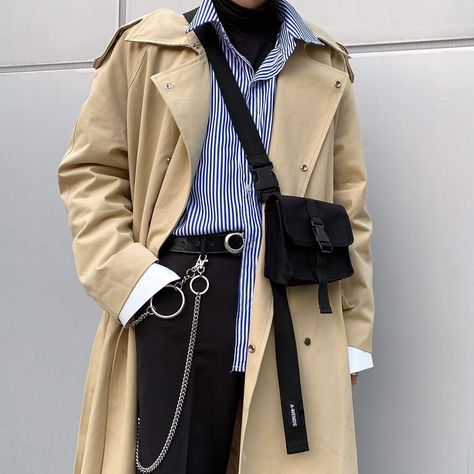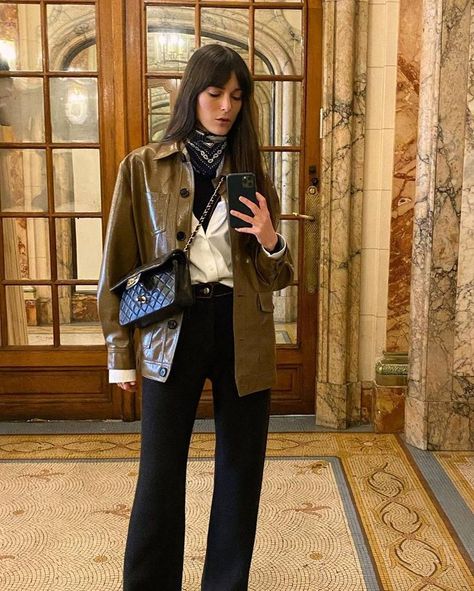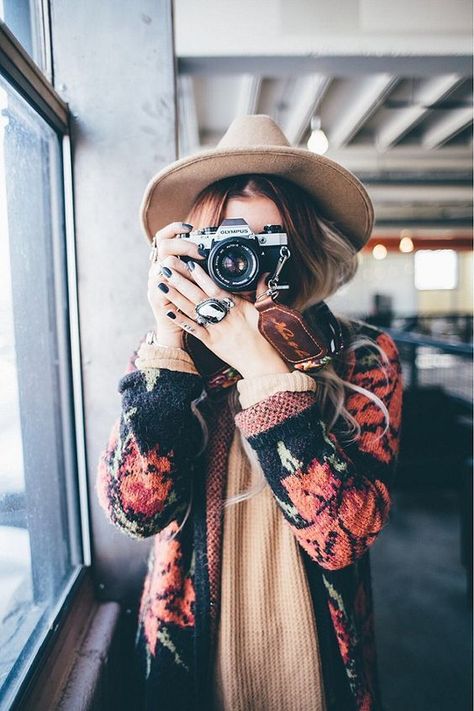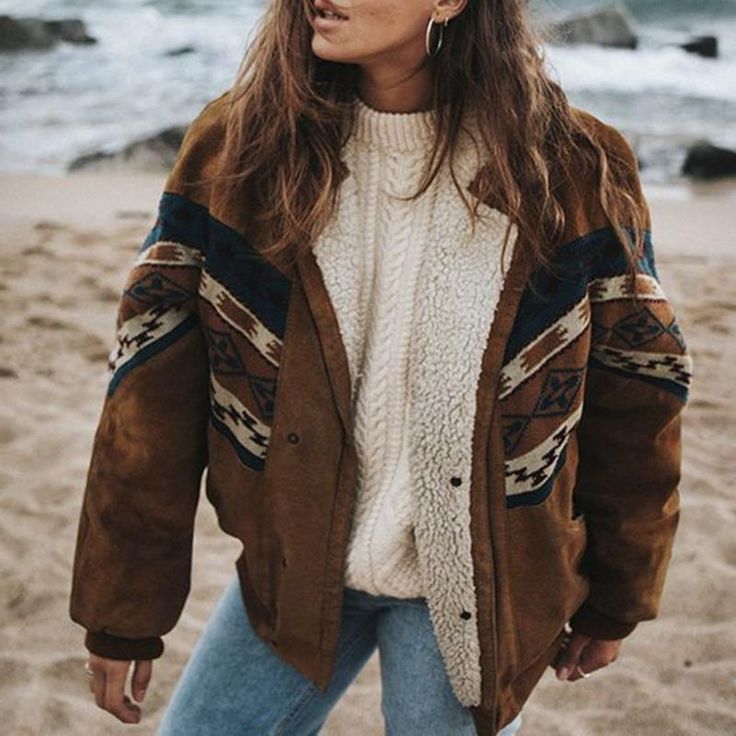 Kawaii, Y2K grunge and grandpa chic*
Boho, kawaii and y2k aesthetics are all popular with people who love baggy aesthetic fashion, and layered indie outfits are a great way to get into each of these styles.
In kawaii, layering and winter accessories come naturally as loose shirt or knit layers are the key garments for kawaii aesthetic in fall and winter. (Also - leg warmers!)
This is what layering in kawaii looks like: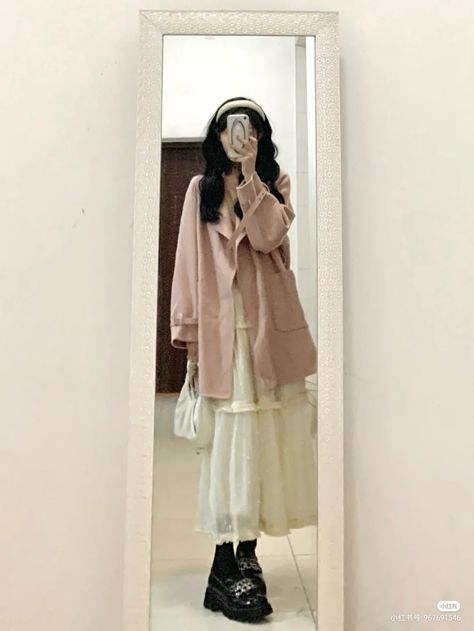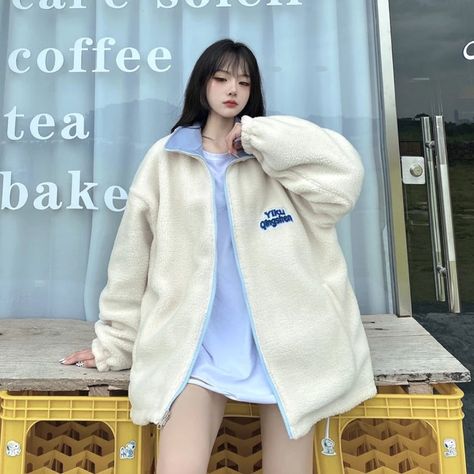 But imagine doing the same thing in moodier, darker baggy clothes rather than in pink and baby blue. Do it in black and brown and you've got a y2k grunge winter outfit.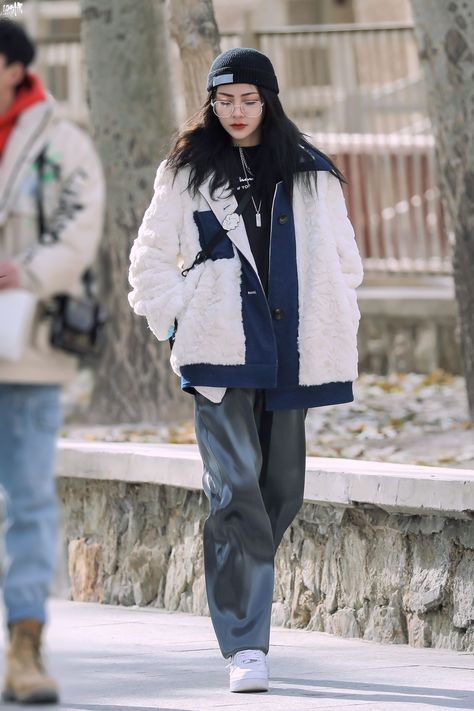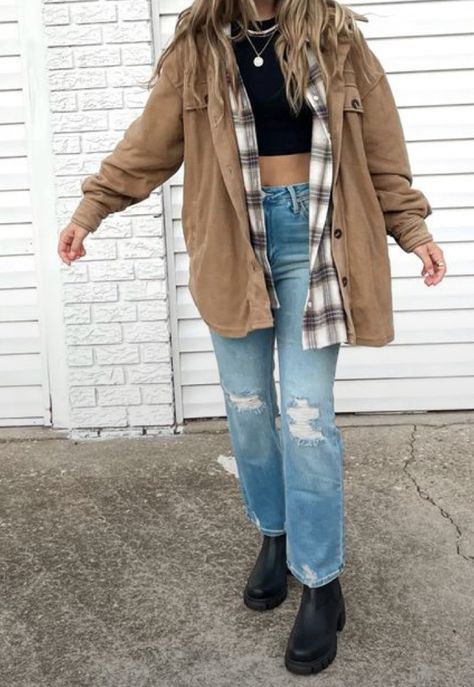 And then, if you swap the checkered shirt for a plain one, you might arrive at tomboy chic or on grandpa chic: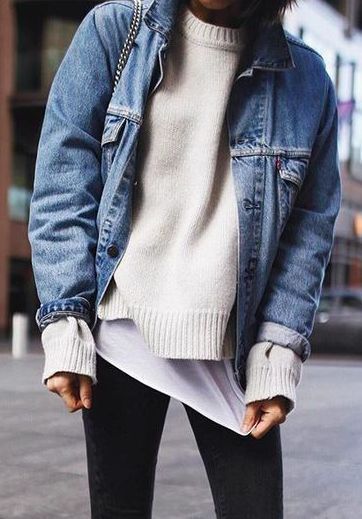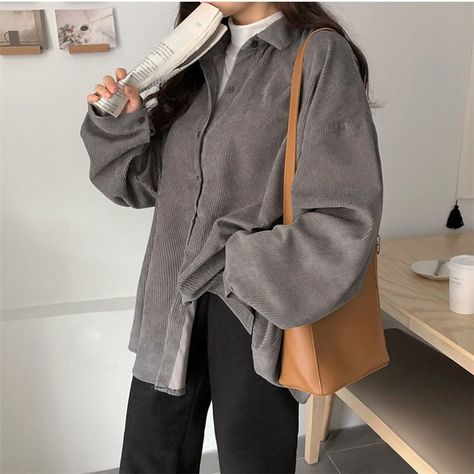 Tomboy chic in winter
Grandpa chic layers
Kawaii, Y2K grunge and grandpacore all use baggy, loose clothes in layers. It's just the palette that is different.
If you like the grandpa chic vibe, here some more layering inspo. It's basically a lot of knits over turtlenecks and big, baggy pants.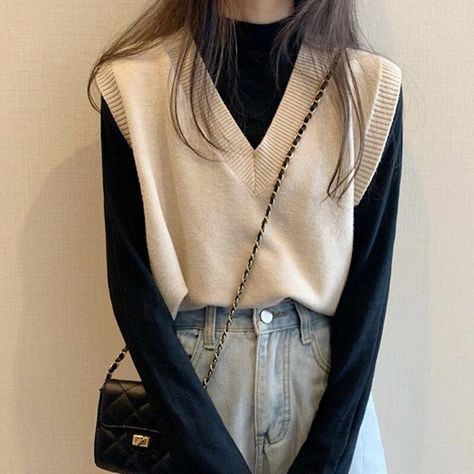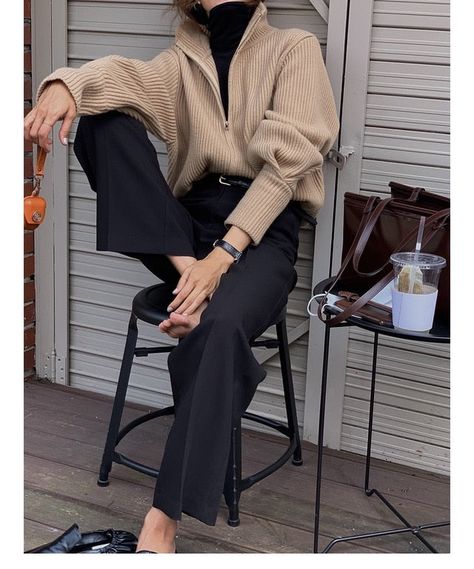 Minimalism and layering
One of the most popular aesthetic looks is the minimalist one, so I'm going to stay with it for a bit longer. How to keep that put-together vibe when layering a lot of clothes on top of each other?
The first point is to have your items coordinated in color and tone. I personally think that's a bit boring, but then not everyone can wear indie aesthetic fashion to work, and minimalism is always office friendly.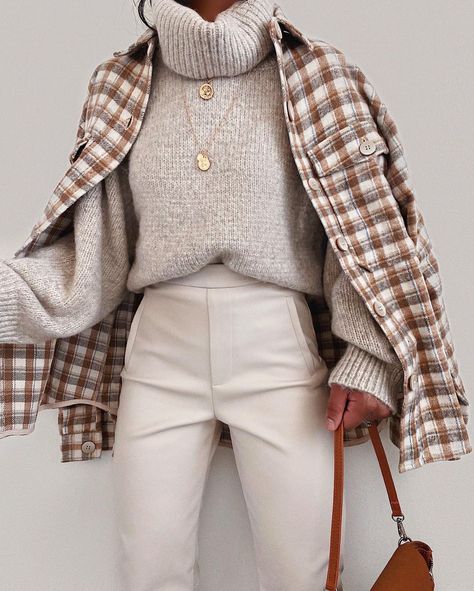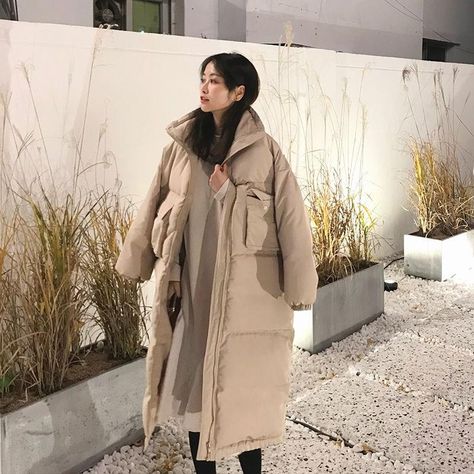 The second point is to have your outer layer longer than any inner layers. You can still layer shirts and knits underneath your jacket or coat, but they should be seen only in the front, when you unbutton the outermost layer. Your inner layers shouldn't shown down below the edge of your outer layer - that may look aesthetic but it isn't put-together.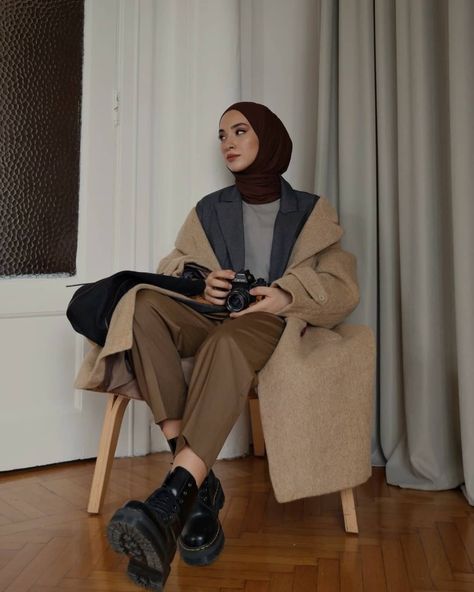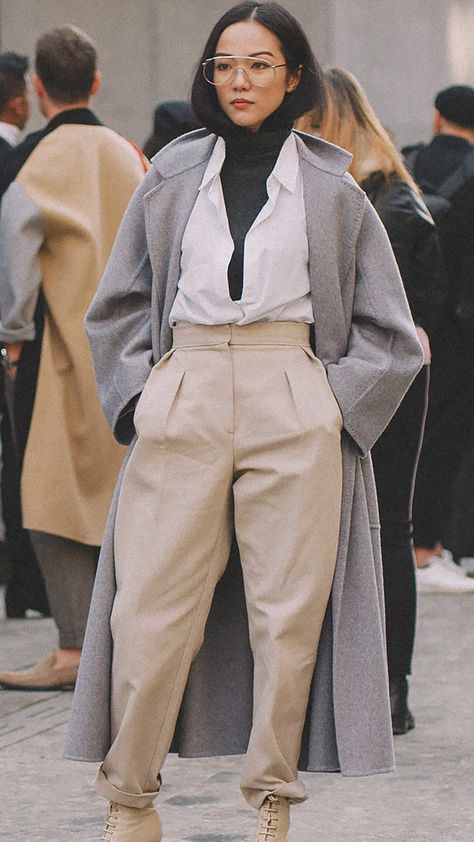 Boho layering for winter
In contrast to minimalism, in boho the patterns and colors that are kinda clashing will not break up the mood of it. If it's those aesthetics you go for, you don't need to worry about that too much.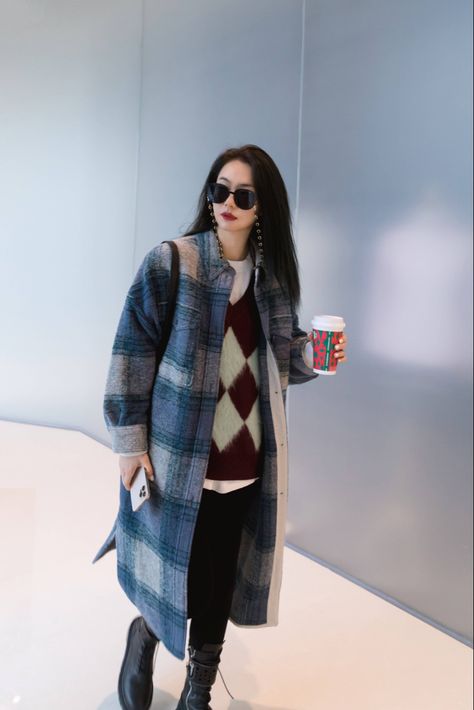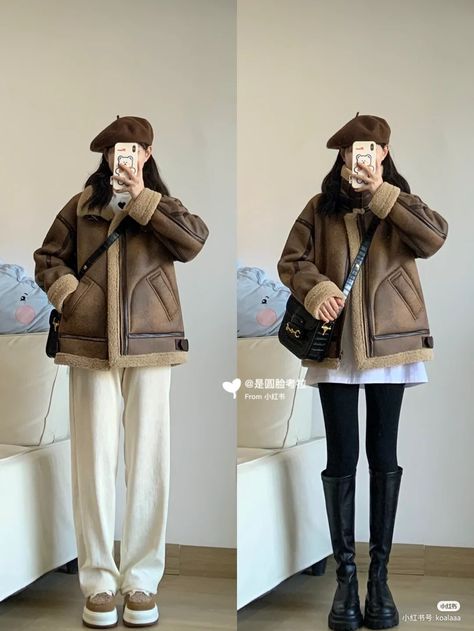 Also, when I say boho you probably think flowy dresses on a summer beach, but in fact boho style can be perfect for winter, as seen with the scarf jacket trend, as it layers so well.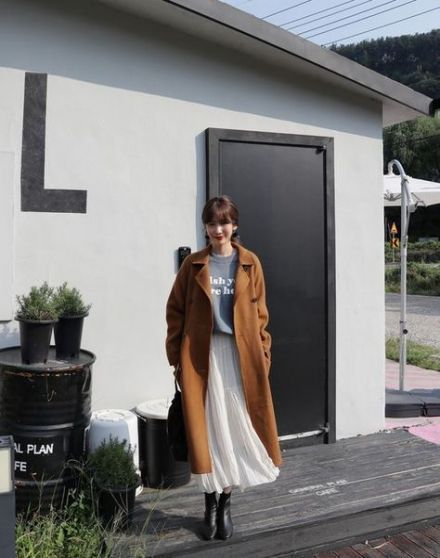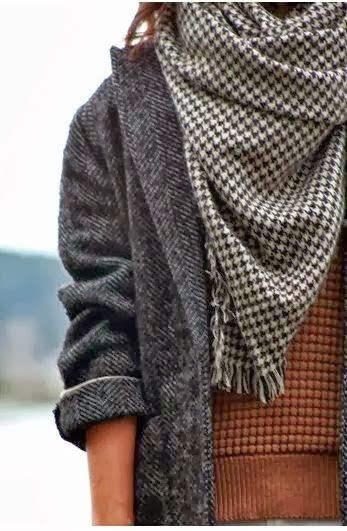 And that's it!
Indie aesthetics come in a variety of different styles, but all of them share a certain DIY and independent spirit. This is what makes indie fashion so unique and interesting – it's not constrained by the same rules as mainstream fashion.
If you love aesthetic fashion, winter is the perfect time to experiment with cute indie outfits. By layering different pieces in different ways, you can create a variety of different looks that fit your individual style. In boho, kawaii and y2k aesthetics, there are many styles that overlap and can be achieved with a little creativity. So get creative this winter and layer your way into a cute indie outfit!